IGP rejects PTI's claims of mistreatment with women prisoners
The Punjab police chief says that only women officers interrogated the PTI women workers and supporters taken into custody for their involvement in the violent incidents of May 9.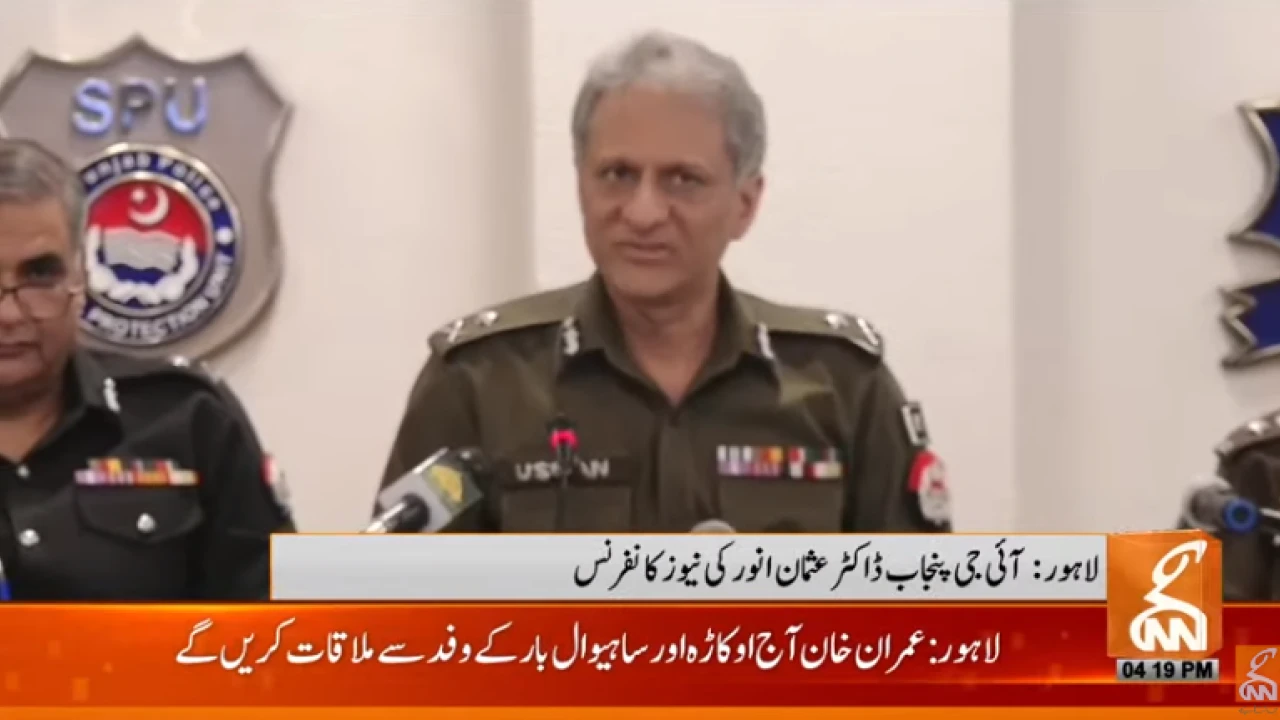 Lahore: Inspector General of Police Usman Anwar rejected the claims of Pakistan Tehreek-e-Insaf (PTI) Chairman Imran Khan and others that the party's women arrested over charges of vandalism on May 9 were being mistreated in the jails.
The IGP said that not even a single woman was mistreated during the custody.
"It is being said that the women who are being released had marks and cuts on their bodies which are totally wrong," said Inspector General Usman Anwar while addressing a press conference. Superintendent of Police (SP) Dr Anoosh Masood was also present there.
The IGP said that the woman SP and the deputy commission who is also a woman visited the women in the jails and asked them about the "mistreatment".
"Only the female officers interrogated the PTI workers and supporters in the jails," said IG Anwar. He claimed that the people were arrested after CCTV footage and checking the NADRA record.
Superintendent of Police (SP) Dr. Anoosh Masood said that there had been 13 women in Lahore's jails while two women were in Rawalpindi.
She rejected the claims of the PTI leadership that the women were being mistreated in the jail.
"I have been there and I met with the women and asked them. Male cannot enter the premises. The allegations of sexually abuse are uncalled for. Khadija Shah had some asthemic problem. No question of mistreatment with the women," said SP Dr. Anoosh Masood, adding that the facilities like AC could not be provided to the women.
She said, "We cannot give them special treatment. For medical treatment, the jails are well equipped to provide them relief. All women are important for us. The facilities under the basic rights are available to the women there,".