Mohammad Rizwan's inspiring video praying on US street goes viral
The video clip of the cricketer who is in the US these days for academic pursuit has quickly gained traction, accumulating over 22,000 views.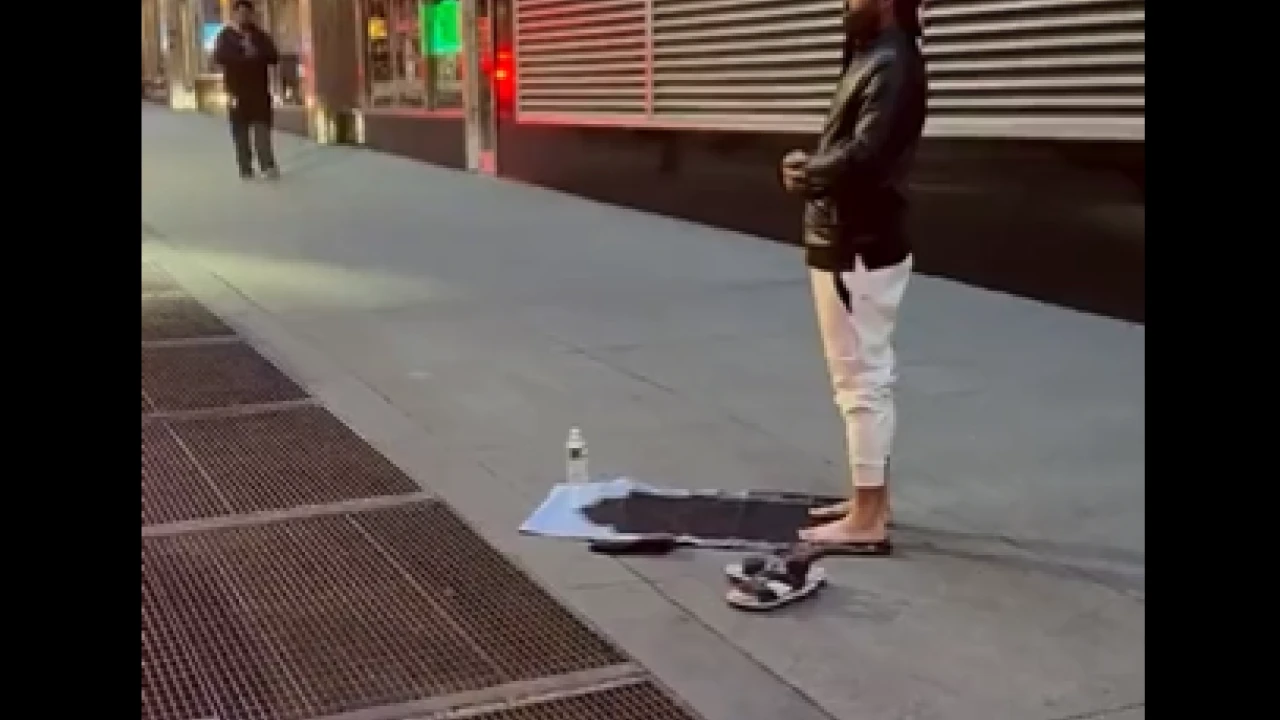 New York: Pakistan's wicketkeeper-batsman, Mohammad Rizwan, has once again garnered admiration for his dedication to prayer while pursuing his academic studies in the United States.
A heartwarming video circulated on social media, showcasing the 32-year-old cricketer offering prayers on a sidewalk in New York City. The video quickly gained traction, accumulating over 22,000 views.
Pakistani wicket-keeper #MohammadRizwan stops his car to offer namaz on the street in Boston, US. Pak captain Babar Azam and Muhammad Rizwan are in the US to attend Harvard's executive education program on the Business of Entertainment, Media and Sports. pic.twitter.com/Qd2ODUKZzk

— Sudhir Chaudhary (@sudhirchaudhary) June 6, 2023
In the footage, Rizwan can be seen engrossed in prayer on a mat placed on the sidewalk, with his car parked nearby. Sporting a casual ensemble consisting of a black leather jacket, off-white sweatpants, sandals, and a Harvard souvenir cap, he displayed a harmonious blend of his personal faith and academic pursuits.
Rizwan's commitment to prayer is an extension of his ongoing participation in the Harvard Business School's executive education programme. He is currently studying the intricacies of the Business of Entertainment, Media, and Sports (BEMS). His previous act of presenting a copy of the Holy Quran to his teacher at the campus further underscored his deep-rooted devotion and respect for his faith.
Through his actions, Rizwan continues to inspire others with his unwavering dedication to both his religious beliefs and academic pursuits, showcasing a commendable balance between his sporting career and personal growth.