Robert Downey Jr devastated on death of longtime assistant
Robert Downey Jr announced on Thursday that his longtime assistant Jimmy Rich had passed away in an accident.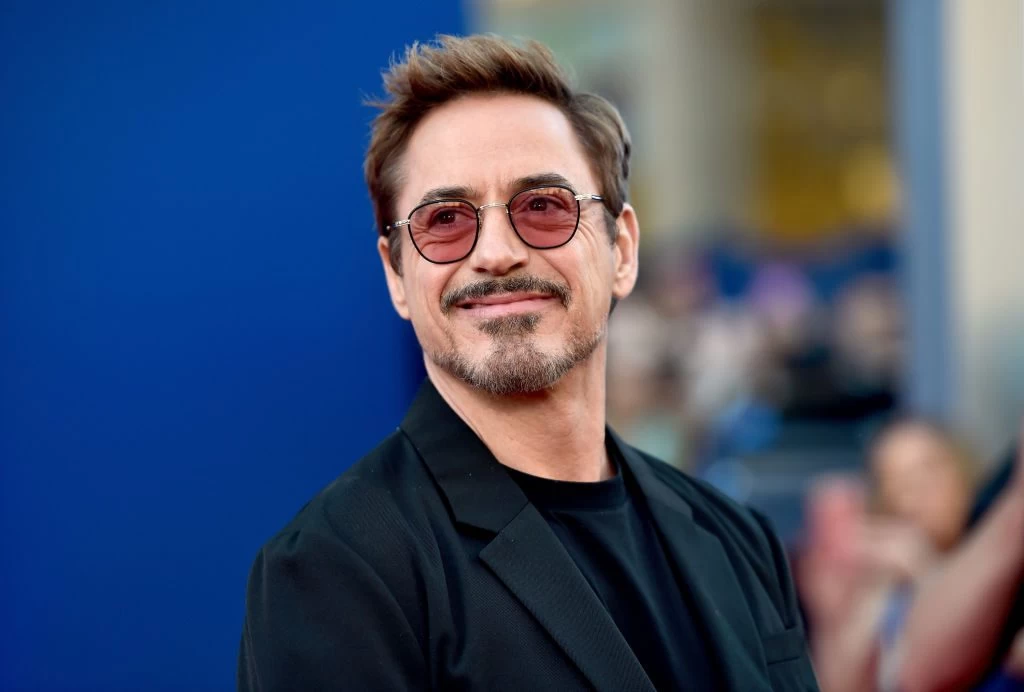 Calling the accident a "terrible and shocking tragedy" on his Instagram page, the superstar put up a montage of pictures of himself with Rich. The late assistant had been with the superstar since 2003.
View this post on Instagram
"He was a brother, my right-hand man, an uncle to our kids and beloved by all who experienced his singular character and wit," Downey penned down in the heartfelt tribute, adding that Jimmy Rich had supported him through every step of his recovery, life and career.
Downey had referred to his troubled phase where he was arrested multiple times between 1996 and 2001 on drug charges. AT that point, with help from his wife Susan Levi and Jimmy Rich, Downey went on to stage one of the most remarkable comeback stories in Hollywood history, becoming one of the most highly paid and bankable actors in the industry.
Downey's Marvel costars and other friends from Hollywood also remembered Jimmy Rich in fond words. Chris Evans wrote that he was sending love to all Jimmy's friends and families. "Be sure to hug your loved ones tightly and please take the time today to show Downey how many people love him and are here for him during this incredibly dark time," he said.
Josh Brolin, who played Thanos in the Avengers movies, wrote: 'Jimmy Rich (@jimmy_rich), my buddy, my brother, my fellow sober warrior, you have and will always swim in that place of mine, that purest place of love inside me. I am forever grateful for the gift of your heart upon mine".
Chris Pratt replied to Robert Downey Jr's post that he was praying for the affected family.
Australia to cancel Afghan test if Taliban ban women's sports
Canberra: Cricket Australia Thursday issued an official notification, stating that they would cancel Test match against Afghanistan unless Taliban lift the reported ban on women's sports.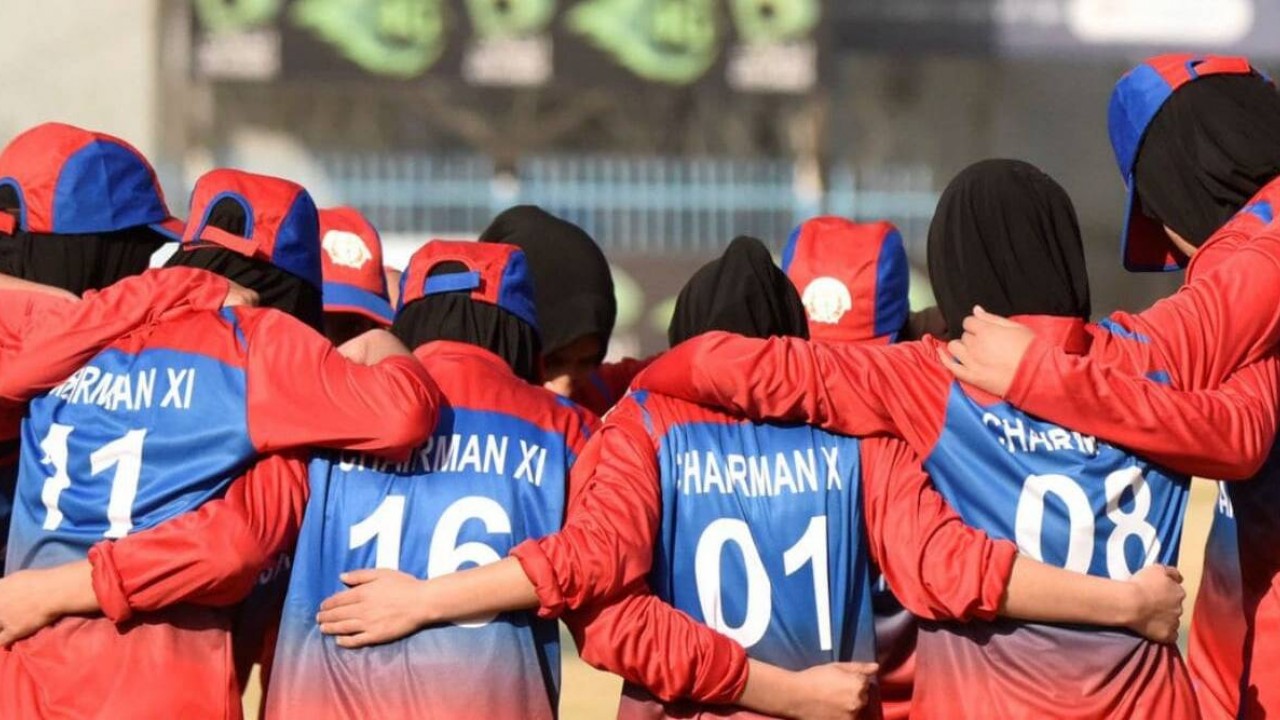 On its official twitter handle, Cricket Australia said that it will not host Afghanistan planned Test match in Hobart starting November 27, if news reports of Taliban views on the women's game were true.
"If recent media reports that women's cricket will not be supported in Afghanistan are substantiated, Cricket Australia would have no alternative but not to host Afghanistan for the proposed Test match due to be played in Hobart," said Cricket Australia in its statement.
An update on the proposed Test match against Afghanistan ⬇️ pic.twitter.com/p2q5LOJMlw

— Cricket Australia (@CricketAus) September 9, 2021
The Taliban, banned sports for women in the country saying, they don't think women will be allowed to play cricket as it's not necessary for them to participate.
According to SBS, Ahmadullah Wasiq, deputy head of the Taliban's cultural commission said, "In cricket, women might face a situation where their face and body will not be covered".
"Islam does not allow women to be seen like this," he stressed.
Meanwhile, players from Afghanistan women's soccer team are among dozens of athletes who were given visas to live in Australia and have been undergoing quarantine amid coronavirus pandemic.
However, it is a move that could cost Afghanistan its status as a Test-playing nation.
Afghanistan has a national women's cricket team — but its status has been thrown into question along with every other woman in the country after the Taliban ousted the U.S.-backed government.
In August, Taliban allowed men's cricket to continue and gave approval for the men's national team to travel to Australia for a test match in November.
SumaiL and YawaR to contest for $40 million prize money from Dota 2, The International 10
Two Pakistani brothers, Syed Sumail "SumaiL" Hassan and Yawar "YawaR" Hassan will participate in The International 10 which has a prize pool of $40 million.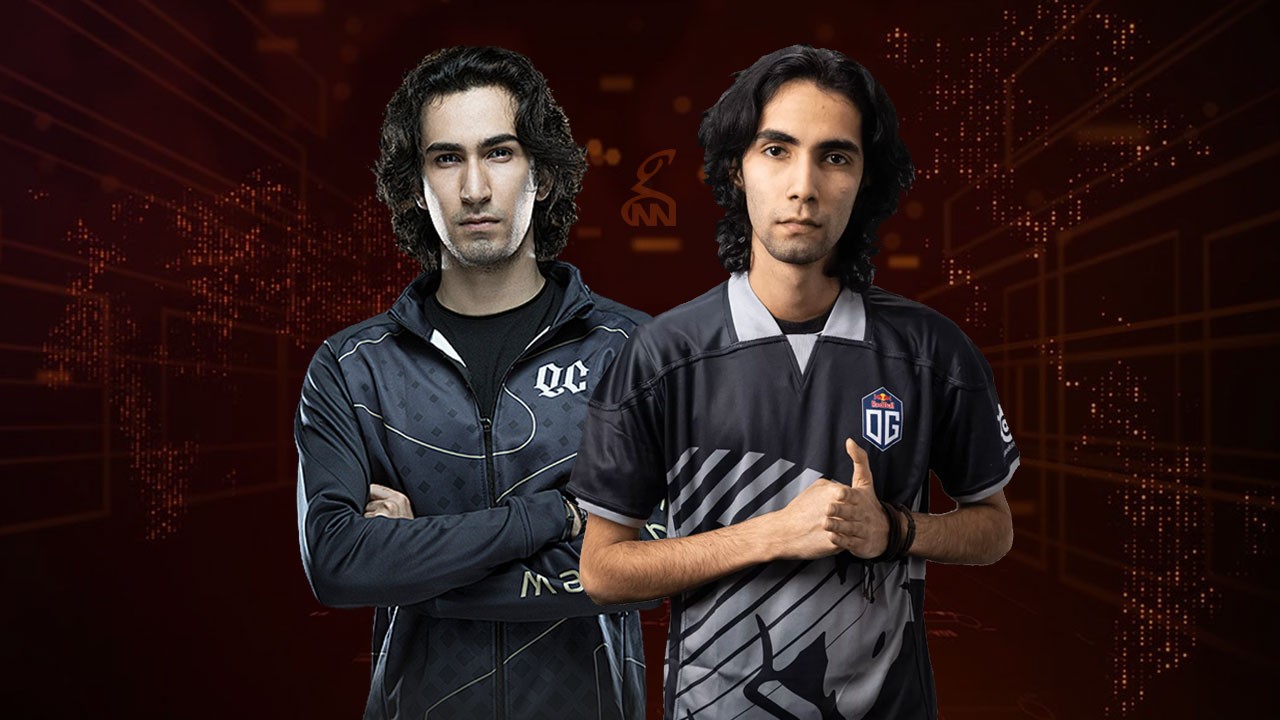 Hailing from Karachi, Pakistan, Syed Sumail "SumaiL" Hassan and Yawar "YawaR" Hassan have shown their immense talent in the well acknowledged MOBA and MMORPG game, Dota 2. Sumail has previously participated and won the 5th version of the tournament at the age of 16 years and 176 days old and became the youngest player ever to win over a million dollars. Both of them have briefly played together in the same team Quincy Crew, but Sumail left in nearly 3 weeks of being in the team.
Sumail and Yawar are brothers. Yawar is 2 years older than Sumail. They both moved to Rosemont, Illinois when their family relocated in 2012 and started competing in the North American region where competition has always been very tough. Sumail's gameplay was so impressive that he was recruited by the number one North American ESports organization at that time in 2015, Evil Geniuses, who not only recruited him when he was only 16 years old but also gave him the responsibility of one of the leading core roles of the game, the midlane. Not only did he impress the world with his classy and bold plays, he proved his skills to the world by winning The International 2015, becoming the youngest millionare in the history of ESports.
His older brother Yawar, has also been competing at the highest level since they both began playing the North American region, however, Yawar only had the opportunity to play The Internation only once before, while Sumail had been participating in TIs since 2015 representing EG. This would be the second time the brothers will be up against each other representing different teams for a prize pool of $40 million.

SumaiL will be representing the team OG with the ingame name of OG.SumaiL in the coming tournament where he would be playing the role of a core player as position 1, more commonly known as the 'carry' position in the game, whereas Yawar will be playing in the well acknowledged team from North America, Quincy Crew, with the in game name QC.YS. His position would be the same as SumaiL's which is position 1.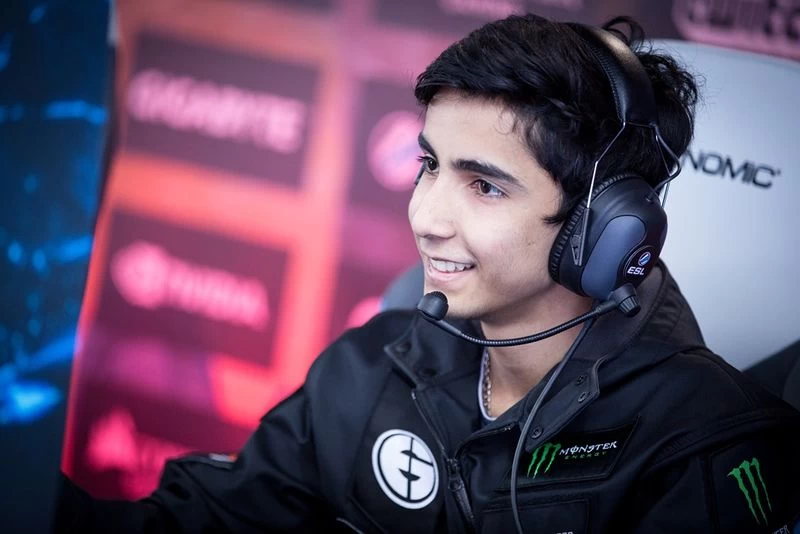 SumaiL has been hailed as the King of the game for almost 6 years now given that he astonished the world with his immensely aggresive and smart plays when he used to play the role of position 2, also known as the midlaner, for the North American team 'Evil Geniuses'. In 2015, SumaiL claimed the Aegis of the Immortal, which is the name of the trophy presented to the winners of the largest esports tournament in the world, The International, Dota 2 Championships. His total earnings as of 21st of September, 2021 are $3,617,984.01 from 73 tournaments around the world, making him the highest esports earner as well as the youngest millionare in the history of eSports.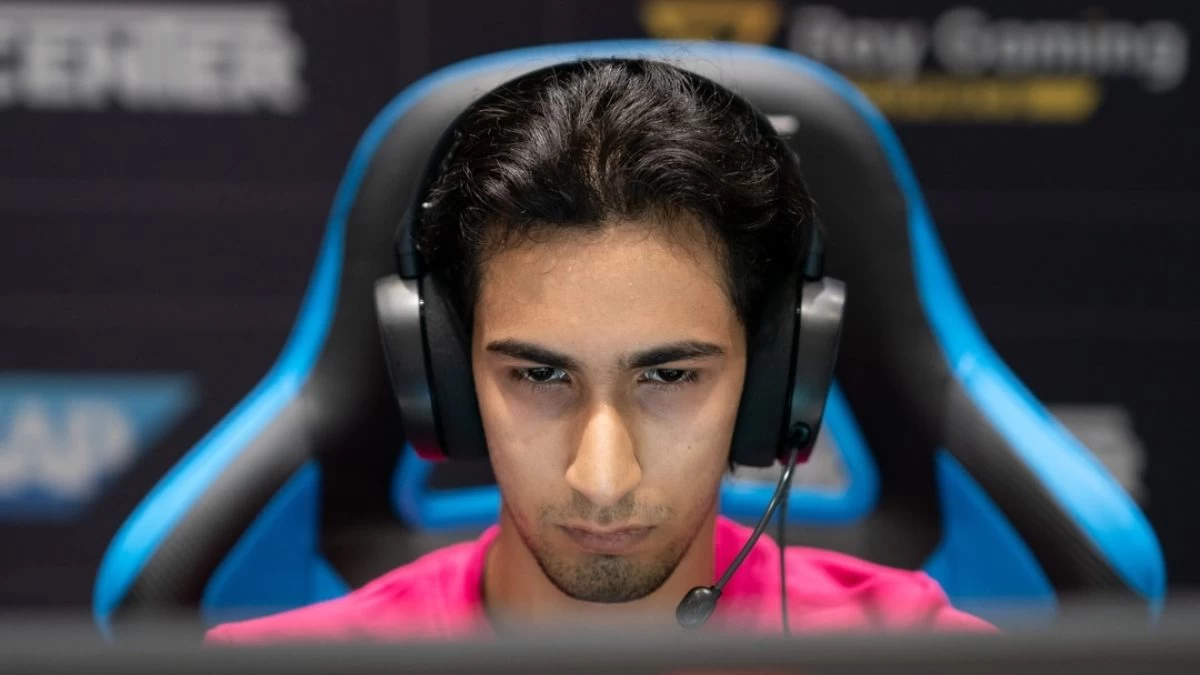 Yawar has prominently risen to fame in the recent years where he and his team the Quincy Crew, ranked number one in the North American region beating their rivals Evil Geniuses in the ranking system of Dota 2 called the Dota Pro Circuit (DPC) in the year 2020, following multiple tournament wins from different small to medium level tournaments of Dota 2. Due to Yawar's immensely versatile set of heroes, he has been playing a vital role in the team providing the team the ability to drive many different strategies due to his large hero pool. Yawar's current total earnings are $432,911 From 43 Tournaments.

The path to qualification for this year's The International was not at all easy for both the brothers as SumaiL was no longer playing in the DPC as he was a free agent, he played as a stand-in for Team Liquid, also a top tier team and a former TI winner, when one of their players Samuel 'Boxi' Svahn decided to take a break, however, that pairing didn't work out as the team poorly performed in the Major. Yawar on the other hand, played immensely well in this tenure, beating top tier teams from around the world with his team QC. Due to multiple wins at the highest level, QC was already very high in the rankings of the DPC, following up with a mediocre performance in the Major where his team stood 6-7th place. This was enough to secure a position at The International 10 which will be held between Thu, Oct 7, 2021 – Sun, Oct 17, 2021.

For Sumail, the days turned to joy when he was recruited back to the only two times back to back TI winners in the previous years 2018 and 2019, OG as position 1 carry player, but it wasn't easy as OG had been poorly performing in the DPC causing them to be very lower ranked in the DPC rankings and due to this they had to fight through the NA qualifiers to earn a place at the TI to defend their title. The path through the qualifiers wasn't easy, fan favourite teams like Nigma, Team Liquid and Tundra ESports were also fighting in the qualifiers. However, once Sumail was settled in the team, his performances immensely improved and stunned many of their competitors as they marched through to the upper bracket finals in the qualifiers, only to be beaten by Tundra Esports and fall down to lower bracket where one of the toughest teams in the world, Team Nigma, was waiting for them. Following up with the loss to Tundra, OG didn't lose their motivation as they beat Team Nigma 2-1 in a best of three series to progress to the grand finals of the NA qualifiers where they had to face Tundra again. This time around, however, OG didn't make the same mistakes they previously made agaisnt Tundra and fought to the last battle and defeated them very convicingly in the 5th and final game of the grand finals which was a best of five, 3-2 to OG.


Tournament Dates to follow

:

Thu, Oct 7, 2021 – Sun, Oct 17, 2021

As Pakistanis, GNN wishes them the best of luck and is rooting for the both of them.


Pakistan records dip in daily new COVID-19 cases
Islamabad: Pakistan has reported 2,928 new coronavirus cases in last 24 hours, the lowest spike in daily new infections in nearly a week.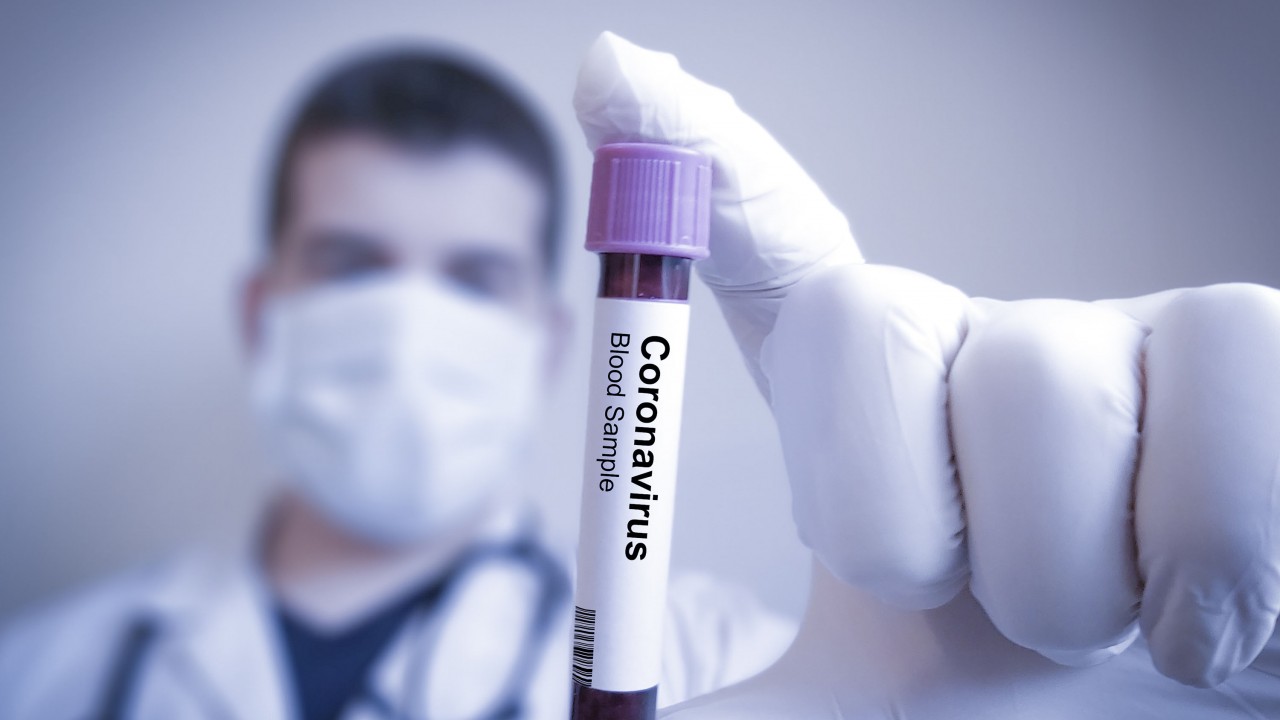 Pakistan is presently experiencing the fourth wave of coronavirus which is said to be deadlier and more contagious than previous three COVID waves.
According to National Command and Operations Center (NCOC), around 2,928 cases of coronavirus were reported while 68 people succumbed to the disease in the last 24 hours, taking the total death toll to 27,072.
The total number of cases has reached 1,218,749.
As many as 1,125,952 patients have recovered from the disease with 4,960 critical cases.
Punjab
The number of patients swelled to 419,423 in the province with 12,345 causalities.
Sindh
The number of infections has surged to 448,658 in the province, while the death toll has reached 7,224.
Khyber Pakhtunkhwa
The confirmed cases have surged to 170,391 in the province with 5,354 casualties.
Balochistan
There are 32,707 confirmed cases while 344 patients have died from the infection so far.
AJK and Gilgit-Baltistan
There are 33,628 coronavirus cases in the AJK while the death toll has reached 728. On the other hand, there are 10,222 cases in GB with 182 coronavirus deaths.
Islamabad
There are 103,720 cases in the capital city while 895 people have lost their lives.