Reuters journalist killed covering clashes between Afghan forces, Taliban
Danish Siddiqui, an award-winning international journalist killed Friday while covering a clash between Afghan security forces and Taliban fighters near a border crossing with Pakistan.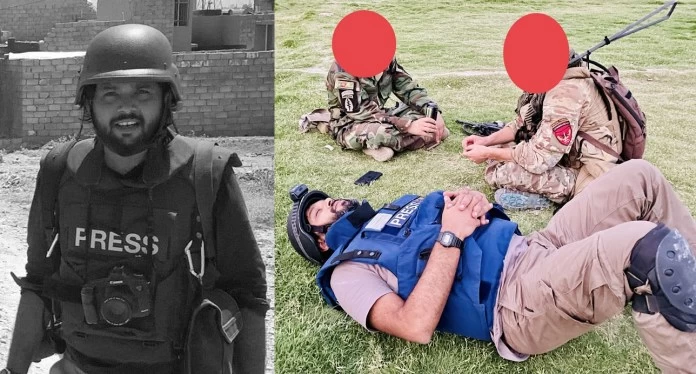 Reportedly, the Pulitzer Prize-winning chief photographer had been covering the Afghan-Taliban clashes for Reuters over the last few days.
Danish Siddiqui was killed in Kandahar province while on a reporting assignment embedded with Afghan security forces.
Afghan Special Forces were fighting to retake the main market area of Spin Boldak in the Kandahar district of Afghanistan when Siddiqui and another senior Afghan officer were killed.
Earlier in the day, Siddiqui told Reuters that he had been wounded in the arm by shrapnel while reporting on the clash.
However, he was treated and had been recovering when Taliban fighters retreated from the fighting in Spin Boldak.
In 2018, Danish Siddiqui and his colleague Adnan Abidi became the first Indians to receive the Pulitzer Prize for Feature Photography for documenting the Rohingya refugee crisis.
Based in Mumbai, Siddiqui graduated with a degree in Economics from Jamia Millia Islamia, New Delhi. He also had a degree in Mass Communication from the AJK Mass Communication Research Centre at the same institute.
Danish Siddiqui began his career as a television news correspondent and later joined Reuters as an intern in 2010.
Journalist's last tweets detailing his Afghanistan coverage.
The objective was to extract a wounded policeman trapped by Taliban insurgents on the outskirts of Kandahar city for the last 18 hours. The particular district is contested between the government and the Taliban. pic.twitter.com/97WUTtb8Ze

— Danish Siddiqui (@dansiddiqui) July 13, 2021
Rocket propelled grenades (RPG) and other heavy weapon were used by the Taliban against the convoy resulting in the destruction of 3 Humvees. Gunners atop the Humvees swivelled wildly, aiming fire at suspected Taliban fighters who were hard to see. pic.twitter.com/tLppGPrcfL

— Danish Siddiqui (@dansiddiqui) July 13, 2021
Got a 15 minute break during almost 15 hours of back to back missions. pic.twitter.com/Y33vJYIUlr

— Danish Siddiqui (@dansiddiqui) July 13, 2021
Pakistan's COVID-19 death toll crosses 27,000 mark
Islamabad: Pakistan is presently experiencing the fourth wave of coronavirus which is said to be deadlier and more contagious than previous three COVID waves.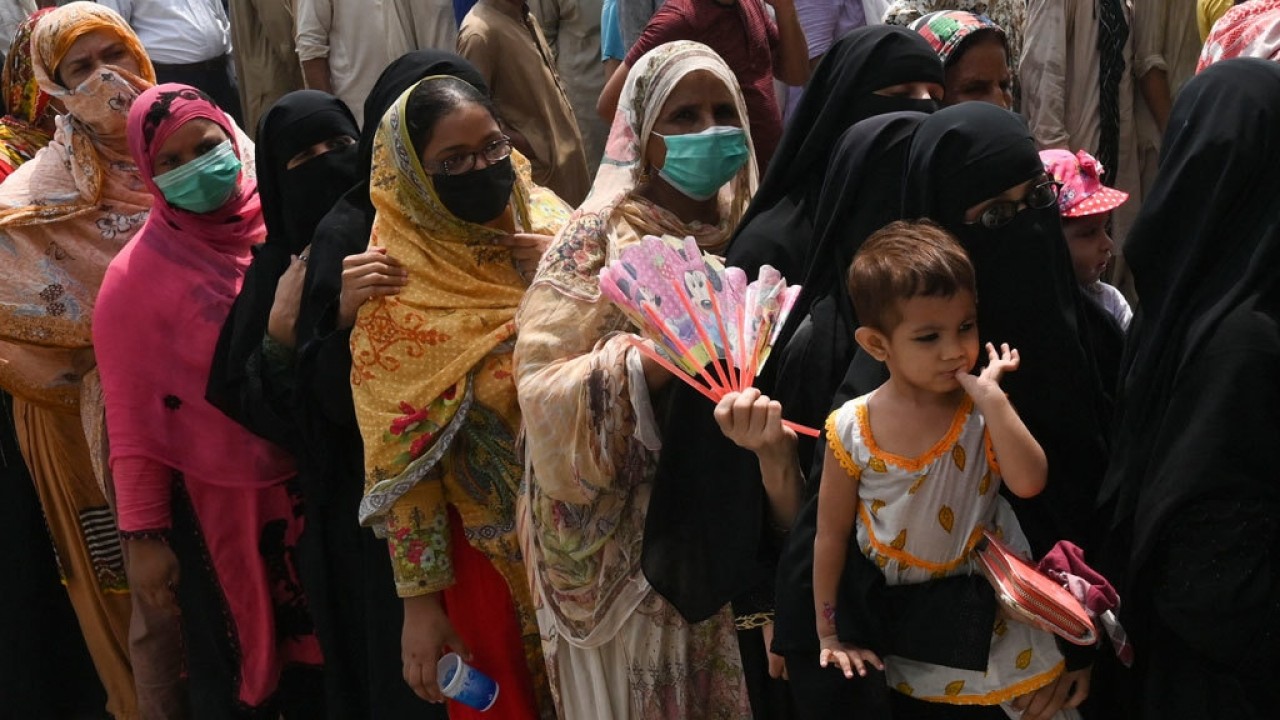 According to National Command and Operations Center (NCOC), around 3,012 cases of coronavirus were reported while 66 people succumbed to the disease in the last 24 hours, taking the total death toll to 27,004.
The total number of cases has reached 1,215,821.
As many as 1,112,236 patients have recovered from the disease with 5,039 critical cases.
Punjab
The number of patients swelled to 418,196 in the province with 12,319 causalities.
Sindh
The number of infections has surged to 447,678 in the province, while the death toll has reached 7,210.
Khyber Pakhtunkhwa
The confirmed cases have surged to 169,972 in the province with 5,329 casualties.
Balochistan
There are 32,671 confirmed cases while 344 patients have died from the infection so far.
AJK and Gilgit-Baltistan
There are 33,551 coronavirus cases in the AJK while the death toll has reached 727. On the other hand, there are 10,204 cases in GB with 182 coronavirus deaths.
Islamabad
There are 103,549 cases in the capital city while 893 people have lost their lives.
New island emerges near Balochistan's Kund Malir beach
A new island have popped up near Sonmiani beach of Balochistan— discovered by the fishermen sailing along the coast on Thursday.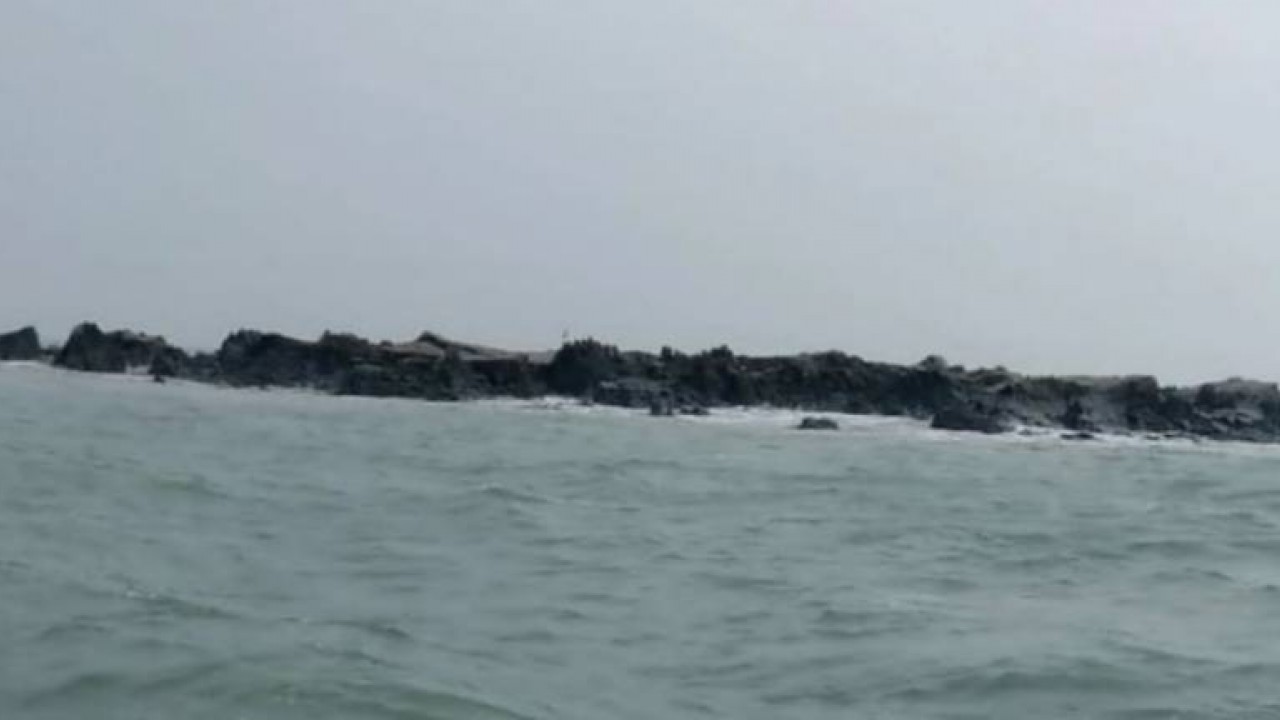 The technical advisor on marine fisheries at World Wild Fund (WWF), Muhammad Moazzam Khan said that the new island appeared in west off the coast of Sonmiani near Kund Malir.
"Such phenomena occurs due to geographical changes within the ocean depths," he said adding that these kind of small islands emerge, remain in place for a while and then diminish back into the waters.
It is pertinent mention here that such Islands had earlier emerged at the same location in 2000 and 2010.
The first known emergence, during November 1945, was concurrent with an earthquake of magnitude 8.0.
The 2nd and 3rd emergences were in March 1999 and November 2010 respectively.
In 2013, an island emerged off Gwadar coast after a powerful 7.7 magnitude earthquake struck Pakistan. However, the island disappeared after some time.
Landsat images of March 1999 and November 2010 emergences indicate appearance of round-shaped island of 4.4 and 5.2 hectare area, followed by erosion and disappearance. The island was composed of mud breccias and circular vents spewing mud slurry and methane gas.
North Macedonia: Massive fire engulfs COVID hospital, kills ten patients
Skopje: At least 10 people were killed and many more injured after a massive fire broke at a hospital treating coronavirus patients in Tetovo, North Macedonia.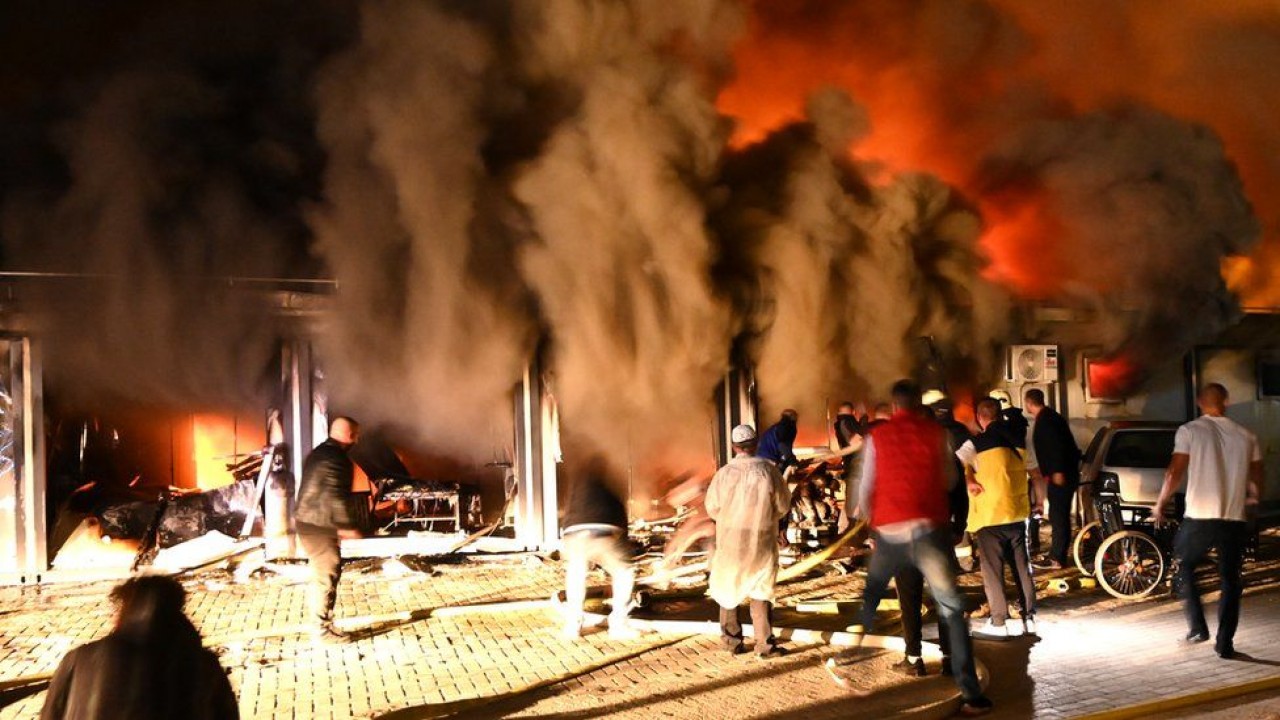 The huge blaze erupted Wednesday night—claiming lives of ten. Fire services and rescue teams rushed to the scene and fought to douse the flames for a couple of hours.
It's not yet clear how the large blaze started or how many patients were inside.
While the cause has yet to be established, the country's Prime Minister Zoran Zaev posted on social media that the fire had followed an on-site explosion.
Огромна трагедија се случи во тетовскиот КОВИД-19 центар. Експлозија предизвикала пожар. Пожарот е изгаснат, но згаснаа и многу животи.

Изразувам најдлабоко сочувство до семејствата и блиските на починатите и посакувам брзо закрепнување на повредените.https://t.co/55sVhZEyXO

— Зоран Заев (@Zoran_Zaev) September 8, 2021
Footage shared on social media showed a building in flames and a thick cloud of black smoke billowing into the air near a main road in the city of Tetovo.
JUST IN - At least 15 people killed and dozens injured after a fire broke at a Covid hospital in North Macedoniapic.twitter.com/FC9lbBoDJJ

— Insider Paper (@TheInsiderPaper) September 8, 2021
The facility was reportedly built last year to help care for COVID-19 patients.
Tetovo deputy fire Chief, Saso Trajcevski said, "The fire was huge because the hospital is modular, there was plastic".
The fire occurred as the former Yugoslav republic celebrated the 30th anniversary of its independence, with festivities in the capital Skopje, including a military parade.
However, investigators have gone to the scene to determine the cause of Yesterday's fire.
Meanwhile, North Macedonia has been battling a surge in COVID-19 cases recently with 701 new cases and 24 deaths in the past 24 hours.
It has recorded more than 6,100 fatalities in total since the start of the COVID outbreak.
Macedonia government had to impose stricter measures, in a bid to prevent the spread of virus.
North Macedonia has a population of around 2 million and its healthcare services are run down as hospitals are overwhelmed in some areas, particularly where vaccination rates are low.
Covid-19 hospitals in other countries have been hit by explosions followed by fires. In Iraq, dozens of people were killed in fires that occurred after oxygen cylinders exploded in April and July.