This isn't an election, its war: Maryam Nawaz
Sialkot: Addressing a rally for the by-elections in Daska, Sialkot, Vice President of Pakistan Muslim League-Nawaz (PML-N), Maryam Nawaz, said that this was war, not just an election.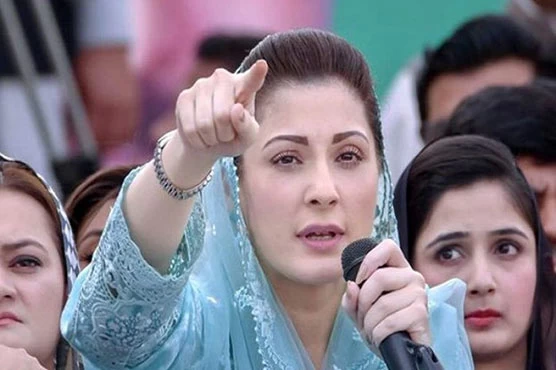 "Punjab has stood up for its rights for the first time," she told the crowd, praising the tenure of her father, former Prime Minister Nawaz Sharif and uncle, former Chief Minister Shehbaz Sharif. "Punjab is orphaned now," she said. "Nawaz Sharif has raised his voice for the rights of the people. Four years ago he told Imran Khan that he should play cricket, [running a government] is not within his capacity," she remarked to her charged supporters.
Criticizing the current government, Maryam Nawaz said that ministers tell people to reduce their expenses when talking of inflation. "Imran Khan says what can I do if people are dying of hunger," she stated, listing all the scandals that have sprung up during this government. She further told the attendees that Imran Khan is surrounded by thieves. "Gas thieves to his right, sugar thieves to his left and to the bottom there are all his ATMs. They have snatched away everyone's food, employment, and from Punjab, they snatched away Shehbaz Sharif," she said in the emotional speech.
She predicted that PML-N will win the by-elections to be held on February 19. "Stamp the symbol of the lion and protect your vote," she instructed her followers. Maryam Nawaz also asked the crowd to welcome Pakistan People's Party leader Qamar Zaman Kaira and Awami National Party stalwart Mian Iftikhar. "PDM [Pakistan Democratic Movement] has promised to support PML-N in the by-elections. February 19 is the day we get rid of the fake government. It is the day we take revenge for the brutality unleashed on protesting government employees," she stressed.