Russia faces daily high record of COVID-19 deaths
Russia is reporting a new daily high number of COVID-19 deaths, while the the total number of coronavirus infections during the pandemic in the country has topped 9 million.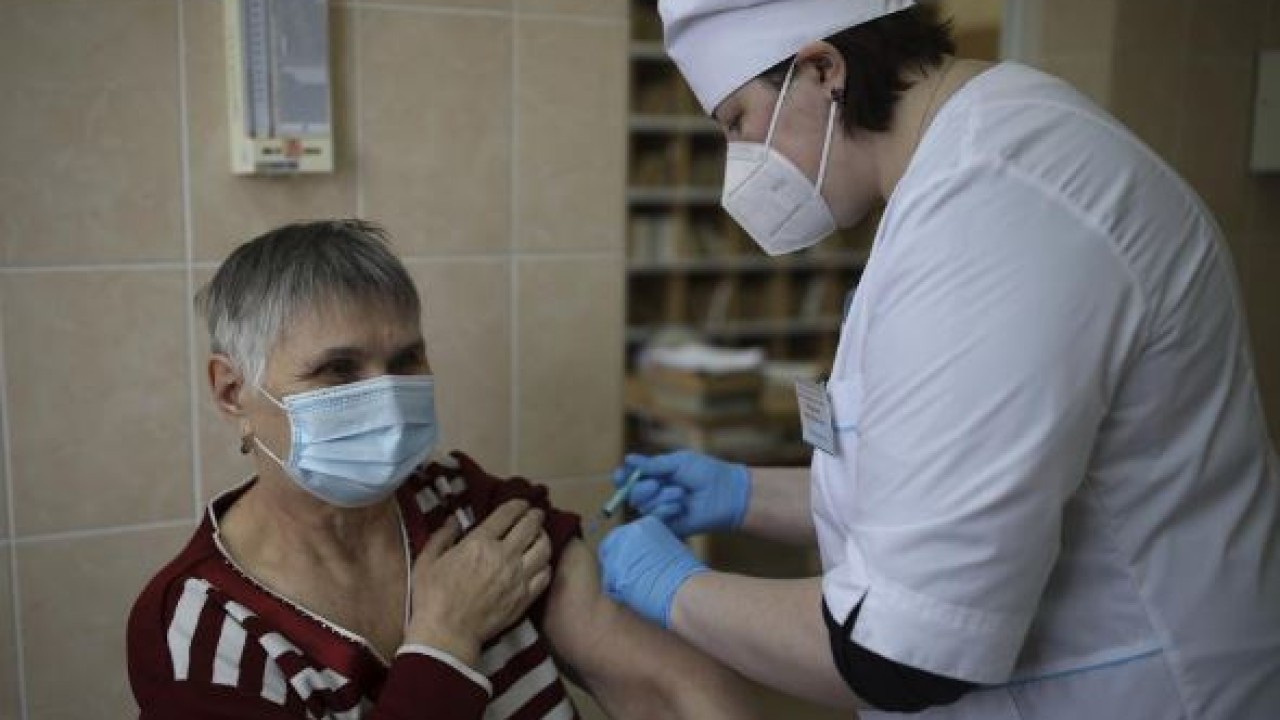 The surge in daily deaths and infections that began in mid-September appeared to plateau over the past week, but the national coronavirus task force said Saturday that a record 1,241 people died from the virus over the past day, two more than the previous record reported on Wednesday.
The task force said 39,256 new infections were recorded, bringing the country's case total to 9.03 million.
Russia imposed a "non-working" week in early November, closing many businesses, with the aim of stemming the virus's surge.
Two bills outlining new restriction measures were introduced in parliament on Friday, with the aim of their taking effect next year. They would restrict access to many public places, as well as domestic and international trains and flights, to those who have been fully vaccinated, have recovered from COVID-19 or are medically exempt from vaccination.
The surge in infections and deaths comes amid low vaccination rates, lax public attitudes toward taking precautions and the government's reluctance to toughen restrictions. Fewer than 40% of Russia's nearly 146 million people have been fully vaccinated, even though the country approved a domestically developed COVID-19 vaccine months before most of the world.
In total, the coronavirus task force has reported more than 254,000 deaths — by far the highest death toll in Europe. Some experts believe the true figure is even higher. Reports by Russia's statistical service, Rosstat, that tally coronavirus-linked deaths retroactively reveal much higher mortality: 462,000 people with COVID-19 died between April 2020 and September of this year.
Russian officials have said the task force only includes deaths for which COVID-19 was the main cause, and uses data from medical facilities. Rosstat uses wider criteria for counting virus-related deaths and takes its numbers from civil registry offices where registering a death is finalized.
SOURCE: AP
Crypto miners are using hacked cloud accounts, Google warns
Cryptocurrency miners are using hacked Google Cloud accounts for computationally-intensive mining purposes, Google has warned.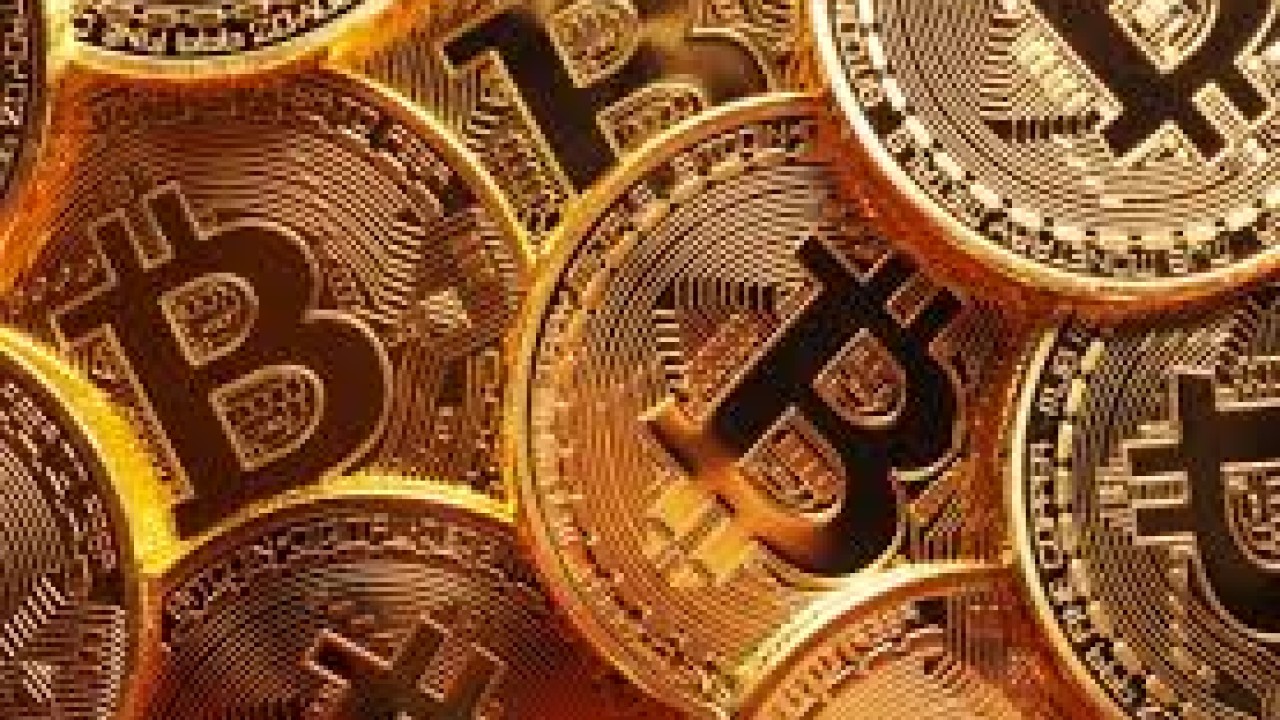 The search giant's cybersecurity team provided details of the security breach in a report published Wednesday. The so-called "Threat Horizons" report aims to provide intelligence that allows organizations to keep their cloud environments secure.
"Malicious actors were observed performing cryptocurrency mining within compromised Cloud instances," Google wrote in an executive summary of the report.
Cryptocurrency mining is a for-profit activity that often requires large amounts of computing power, which Google Cloud customers can access at a cost. Google Cloud is a remote storage platform where customers can keep data and files off-site.
Google said 86% of 50 recently compromised Google Cloud accounts were used to perform cryptocurrency mining. In the majority of the breaches, cryptocurrency mining software was downloaded within 22 seconds of the account being compromised, Google said.
Around 10% of the compromised accounts were also used to conduct scans of other publicly available resources on the internet to identify vulnerable systems, while 8% of instances were used to attack other targets.
Bitcoin, the world's most popular cryptocurrency, has been criticized for being too energy intensive. Bitcoin mining uses more energy than some entire countries. In May, police raided a suspected cannabis farm to find it was in fact an illegal bitcoin mine.
"The cloud threat landscape in 2021 was more complex than just rogue cryptocurrency miners, of course," wrote Bob Mechler, director of the office of the chief information security officer at Google Cloud, and Seth Rosenblatt, security editor at Google Cloud, in a blog post.
They said Google researchers also exposed a phishing attack by Russian group APT28/Fancy Bear at the end of September, adding that Google blocked the attack.
Google researchers also identified a North Korean government-backed threat group which posed as Samsung recruiters to send malicious attachments to employees at several South Korean anti-malware cybersecurity companies, they added.
SOURCE: CNBC
Oil plummets $10 a barrel as new Covid variant spooks investors
News of the variant has caused ructions in a market previously caught between producer and consumer nations.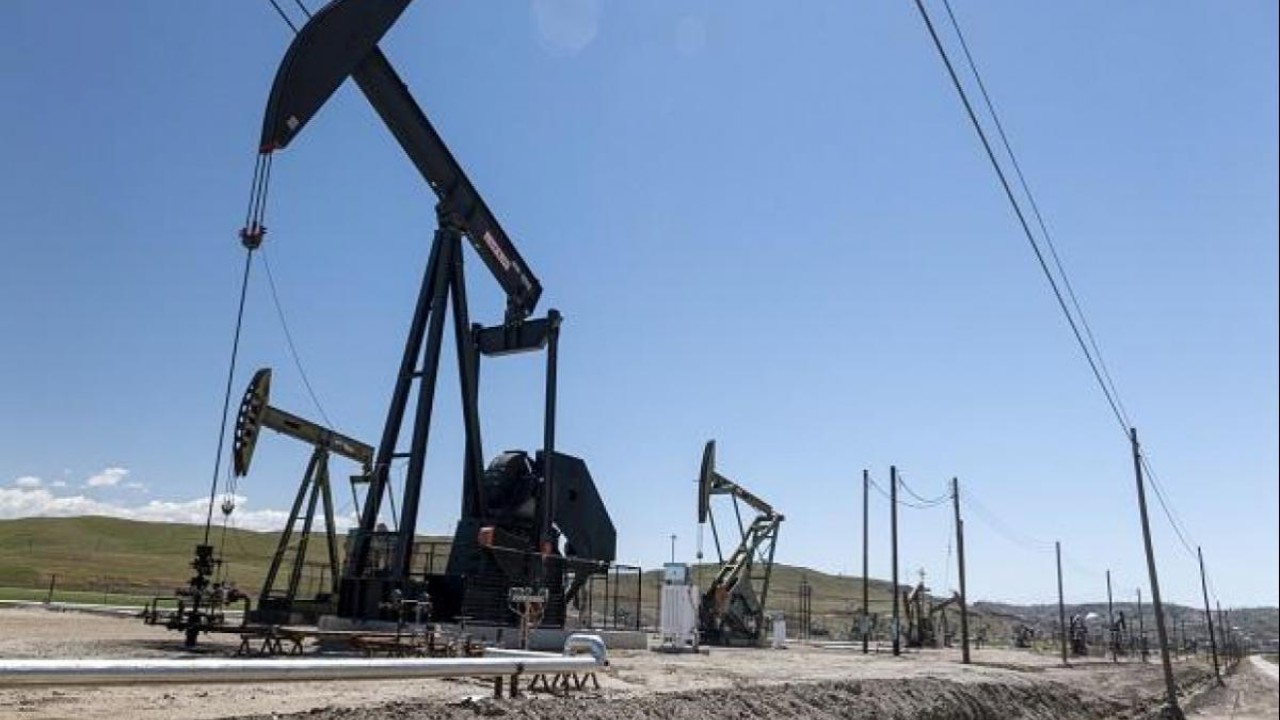 Oil prices dropped about $10 a barrel on Friday, their largest one-day drop since April 2020, as a new variant of the coronavirus spooked investors and added to concerns that a supply surplus could swell in the first quarter.
Oil fell with global equities markets on fears the variant could dampen economic growth and fuel demand.
The World Health Organization has designated the new variant as "of concern," according to the South African health minister, while Britain, Guatemala and European countries are among those to restrict travel from southern Africa, where the variant was detected. read more
Top U.S. infectious disease official Dr. Anthony Fauci said on Friday that a ban on flights from southern Africa was a possibility.
Brent crude fell $8.62, or 10.5%, to $73.60 a barrel by 12:45 p.m. EST (1745 GMT).
U.S. West Texas Intermediate (WTI) crude was down $9.36, or 11.9%, at $69.03 a barrel, in high volume trading after Thursday's Thanksgiving holiday in the United States.
Both contracts were heading for their fifth week of losses and their steepest falls in absolute terms since April 2020, when WTI turned negative for the first time.
News of the variant has caused ructions in a market previously caught between producer and consumer nations.
"The biggest fear is that it will be resistant to vaccines and be a massive setback for countries that have reaped the benefits from their rollouts," said Craig Erlam, senior market analyst at OANDA.
OPEC+ is also monitoring developments around the variant, sources said on Friday, with some expressing concern that it may worsen the oil market outlook less than a week before a meeting to set policy.
Scientists have so far only detected the B.1.1.529 variant in relatively small numbers, mainly in South Africa but also in Botswana, Hong Kong and Israel, but they are concerned by its high number of mutations which could make it vaccine-resistant and more transmissible. read more
Drug makers Pfizer and BioNTech said if necessary they would be able to redesign their shot within 6 weeks and ship initial batches within 100 days.
The foreign ministry said South Africa would speak to Britain to try to get it to reconsider its travel ban.
"Our immediate concern is the damage that this decision will cause to both the tourism industries and businesses of both countries," Foreign Minister Naledi Pandor said in a statement.
Oil prices rose early in the week as the Organization of the Petroleum Exporting Countries and its allies (OPEC+) suggested it could taper production in response to a strategic release from large consuming countries that are members of the International Energy Agency. read more
Such a release was likely to swell supplies in coming months, an OPEC source said, based on findings of a panel of experts that advises OPEC ministers.
The forecasts cloud the outlook for a Dec. 2 meeting when the group will discuss whether to adjust its plan to increase output by 400,000 barrels per day in January and beyond.
"OPEC's initial assessment of the co-ordinated (stockpile) release and the sudden appearance of a new variant of the coronavirus raises serious concerns about economic growth and the oil balance in coming months," PVM analyst Tamas Varga said.
SOURCE: REUTERS
Nasla Tower demolition: Police baton-charge protesters
The protestors tried to enter the building to halt the demolition process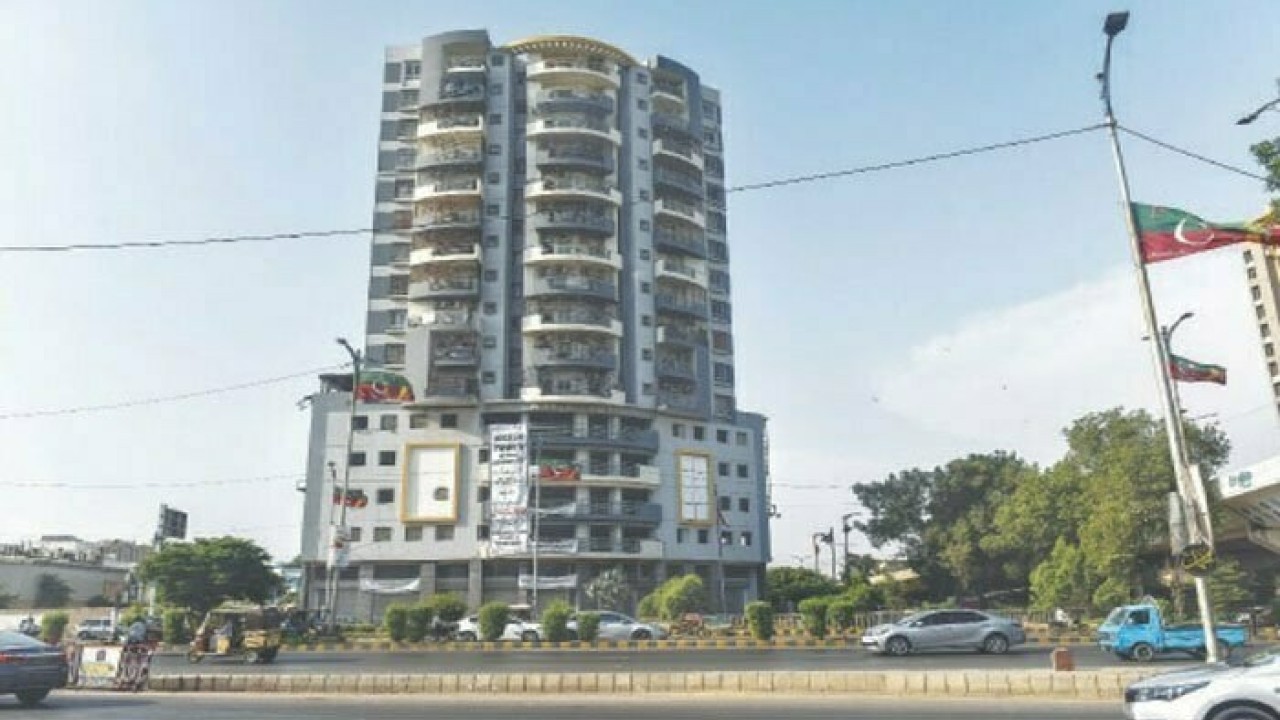 Karachi: Police have fired tear gas shells and baton-charged at protesters near the Nasla Tower shortly after authorities deployed a heavy contingent of anti-riot and anti-encroachment personnel at the building.
According to details, residents of the area stage protest against the demolition of the residential building located in Sindhi Muslim Society, recently declared illegal by the Supreme Court.
The protestors tried to enter the building to halt the demolition process of the building. The police tried to stop the protestors and later restored to baton-charge and fired gas shells as the protestors kept on coming.
The deputy chairman ABAD and several other people got injured in the shelling.
The tear gas also affected houses in the locality and hampered road traffic on the Sharae Faisal.
The protest came after the Supreme Court (SC) gave a one-week deadline to demolish the Nasla Tower. Chief Justice of Pakistan (CJP) Justice Gulzar Ahmed took up the case at the SC Karachi registry. During the hearing, the court was informed by the Karachi commissioner that 200 people are working on demolishing the tower.