40-year-old 'dead man' returns to life after 7 hours 
Declared dead and kept in mortuary freezer for 7 hours, man comes back to life before post-mortem.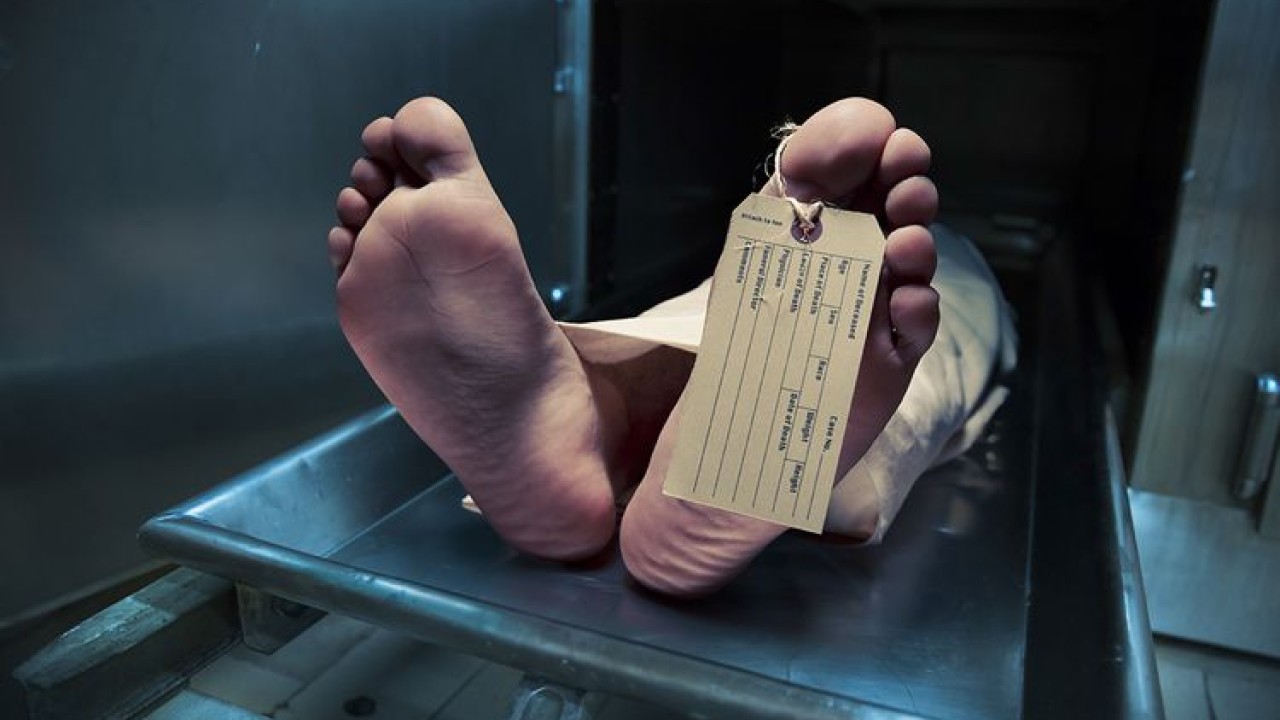 Moradabad: In an unusual incident, a 40-year-old man who was presumed to be dead and kept in a mortuary freezer for almost seven hours was found alive, leaving doctors in bewilderment and swelling the hearts of his family members with happiness.
As per reports, the man identified as Srikesh Kumar, an electrician, was hit by a speeding motorbike following which he was taken to the district hospital on Thursday night and doctors had declared him dead.
The following day, the hospital staff put the body in the freezer at the mortuary pending for post-mortem examination.
Nearly seven hours later, when the police were to file a 'panchnama' or document, endorsed by family members after identifying the body and agreeing to the post-mortem examination, Kumar's sister-in-law, identified as Madhu Bala, noticed that he was showing signs of movement.
In a video that went viral, the girl can be heard saying, "He's not at all dead. How did this happen? Look, he wants to say something, he is breathing".
Doctors described Kumar's case as 'rarest of the rare'. He explained various difficulties faced while pronouncing a person lifeless. Such difficulties can result in extraordinary situations, he said.
The man, however, after being found alive, was shifted to a medical facility in Meerut. He has not regained consciousness yet, but medics stated that he is not in danger.
In the meantime, Madhu Bala informed that the family has decided to file a complaint against the Moradabad district hospital's doctors.
Bilawal says PPP to hold PM Imran accountable for making people's lives miserable
The PPP chairman warns Imran Khan will not be allowed to run away from the country.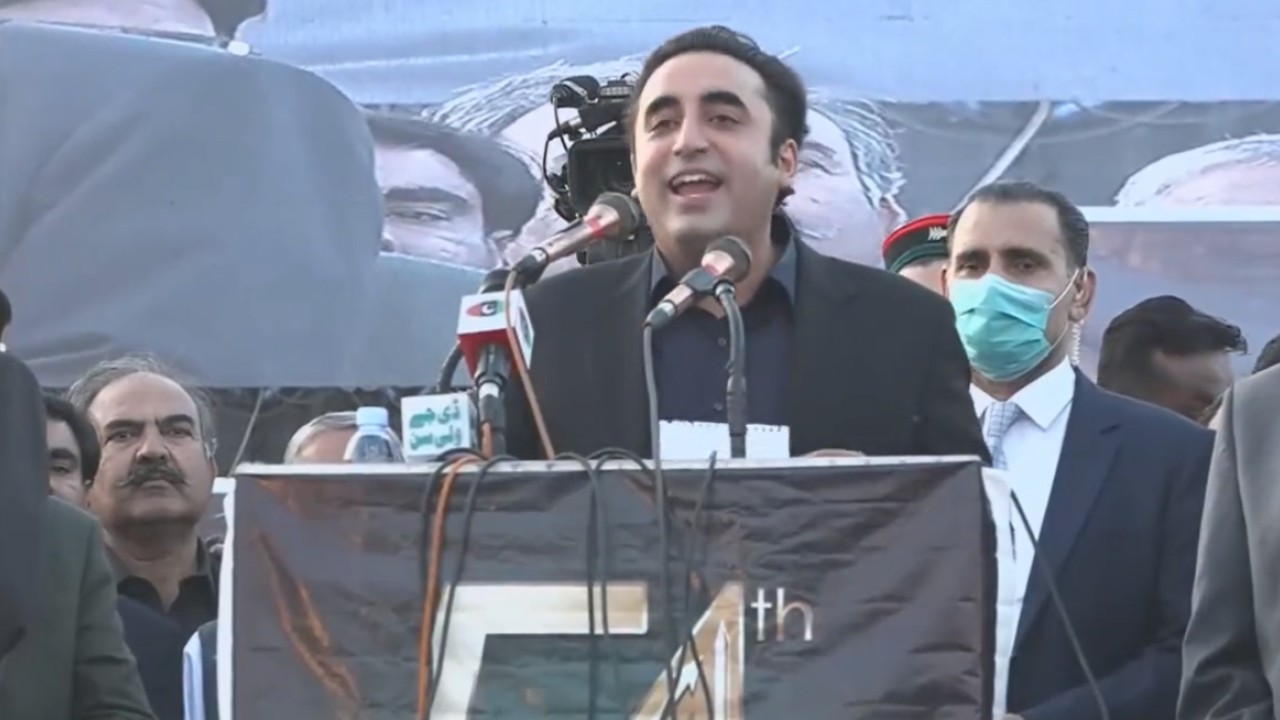 PESHAWAR: Pakistan Peoples Party Chairman Bilawal Bhutto-Zardari Tuesday said the masses would hold Prime Minister Imran Khan accountable for every misery he had incurred upon people.
The country has been facing complete failure of a government that is "toying with Pakistan's future and its people," he said while addressing the PPP's 54th foundation day event.
Bialwal said after three years every Pakistani was aware that the real face of 'tabdeeli's' was surging inflation, historic poverty and unemployment, adding those were the antics of Khan, and this is 'Naya Pakistan'.
Talking about the recently gone viral tapes, which allegedly featured ex-chief justice of Pakistan Saqib Nisar and another of PML-N Vice-President Maryam Nawaz, he said: "Let the conspirators plot their conspiracies, let people leak tapes, we will struggle along with the people and foil every conspiracy."
Bilawal, reciting a poetic verse for PM Imran Khan, said: "Tumse pehle wo jo aik shaks yahan takht nasheen tha, usko bhi apne khuda hone par itna he yaqeen tha (the person who held the reins before you, was confident of being a god, just like you)."
The PPP chairman told PM Imran Khan that "only oppress people to the extent which you can yourself bear", as he reminded the premier that people who sat in his office earlier were also of the view that the country's future depended on them.
The PPP chairman said people who had earlier blamed PPP leaders for corruption and "phoned courts to take action against them", are now certified "thieves".
Bilawal asked PM Imran Khan to halt his "anti-democratic methods", as he vowed that in the upcoming local body elections, PPP and the masses would hold him accountable.
"Imran will not be allowed to run away. No plane would land late at night to fly him to Saudi Arabia or London," Bilawal warned the premier.
The PPP chairman announced that the party would hold countrywide protests against the constant increase in petrol price on December 10. On December 17, after Friday prayers, PPP workers would protest against the ongoing gas crisis at their district headquarters.
Following these, a historic rally will be held in Garhi Khuda Bakhsh, where an action plan against the incumbent government would also be announced.
Criticising the government for inflation in the country, the PPP stalwart said prices of basic commodities increased manifold in recent months just because of a lack of planning and vision.
"PPP will stand with the inflation-hit masses in taking "revenge" from the incumbent government," he maintained.
Babar Azam to lead Karachi Kings in upcoming PSL 7
PSL Season 7 is likely to be played from late January 2022 through February, in Karachi and Lahore.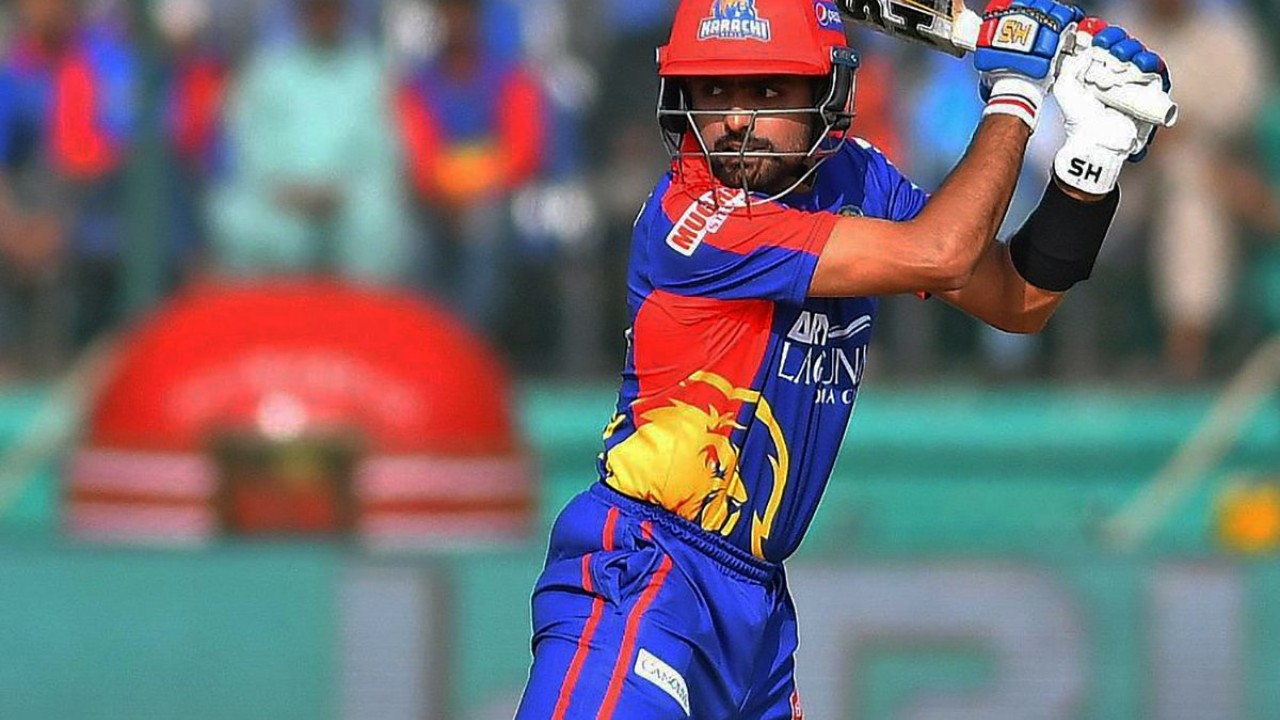 The Karachi Kings Tuesday announced that Babar Azam will lead Karachi Kings in Pakistan Super Legaue 7.
According to a statement issued in this regard, Azam, while reacting to his selection as the skipper, said: "This is such an honour for me that the whole team, including Imad Bhai, have entrusted me with the captaincy of our beloved Karachi Kings team. This means the world to me."
"I will work as hard as possible to take the team to even greater heights than what we've already achieved so far. Karachi and the Kings is my home and family away from home and my promise is that I will give it my all to make sure we keep on growing toward bigger and better things," Azam said.
On the other hand, Imad Wasim, a member of Karachi Kings since the first season and captain since 2018, who captained the team to become PSL 5 Champions, also beamed with pride while announcing Azam's captaincy.
"Babar is a younger brother, a great friend, and a teammate and seeing him grow into this role has been a great privilege as a captain as well as a fan of the game," Wasim said. "It is truly a sign of where this franchise is headed that we have all unanimously accepted it will be under his leadership that the future of the Kings lies."
Franchise owner Salman Iqbal said that Babar has been a part of the franchise for over six years and has been at the heart and soul of the team since day 1.
"He not only represents everything the team stands for — conviction in beliefs and hard work, selfless dedication to success, and always striving to make the team the best on and off the field, but is a beautiful human being and leader as well."
Team President, Wasim Akram and CEO, Tariq Wasi, were both present to add their joy and excitement at the announcement of giving the national skipper and long-time king the title of captain-- the King of Kings.
For PSL Season 7, further announcements on the team and the League will be forthcoming in the upcoming days.
Britain directs Facebook owner Meta to sell GIF maker Giphy
'Meta is reviewing the decision and considering all options'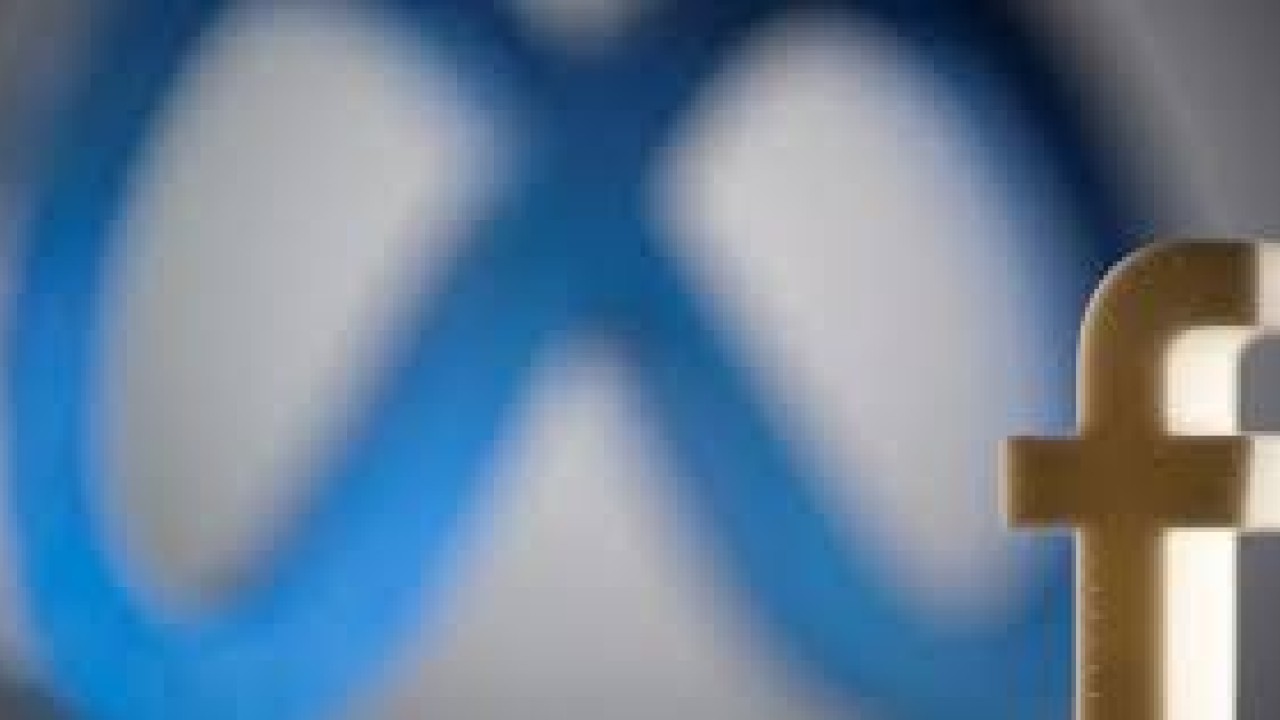 London: Britain's competition regulator said on Tuesday it has directed Facebook owner Meta Platforms to sell animated images platform Giphy after finding that the deal could harm social media users and UK advertisers.
The Competition and Markers Authority (CMA) said the decision was in line with provisional findings that Facebook's acquisition of Giphy would reduce competition between social media platforms and in the display advertising market.
"The tie-up between Facebook and Giphy has already removed a potential challenger in the display advertising market …By requiring Facebook to sell Giphy, we are protecting millions of social media users and promoting competition and innovation in digital advertising," said Stuart McIntosh, chair of the independent investigation for the CMA.
Facebook, now rebranded Meta Platforms as the parent company of the eponymous social media network, said it disagreed with the decision.
"We are reviewing the decision and considering all options, including appeal," a spokesperson for Meta said.
The CMA in October fined the company about $70 million for breaching an order that was imposed during its investigation into the deal, having hinted in August that it may need Facebook to sell Giphy.
SOURCE: Reuters