PM Imran approves Rs5bn humanitarian assistance for Afghanistan
Prime Minister Imran Khan Monday ordered immediate shipment of in-kind humanitarian assistance worth Rs5 billion for Afghanistan including 50,000MT of wheat, emergency medical supplies, winter shelters and other supplies.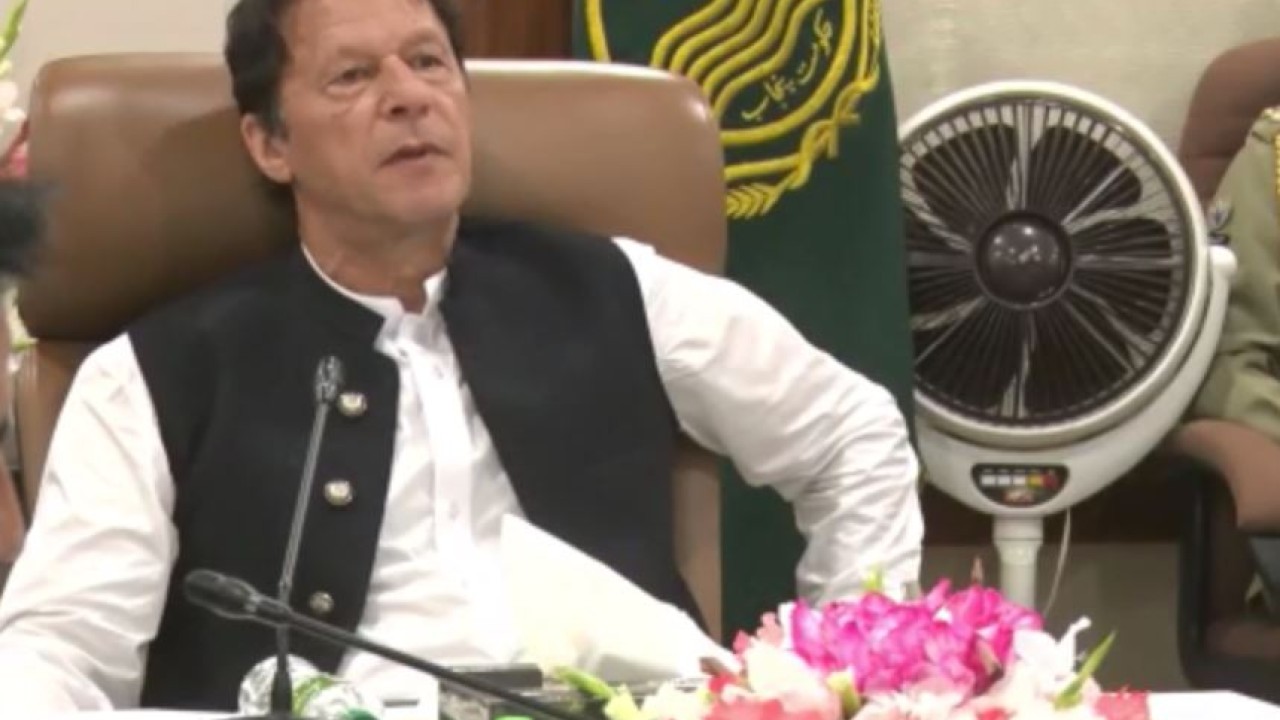 Instructing all the ministries to facilitate Afghans to the maximum, he also gave an in-principle approval for tariff and sales tax reduction on key Afghan exports to Pakistan.
The premier issued these order during his visit to the newly established Afghanistan Inter-Ministerial Coordination Cell (AICC) here where he chaired the first Apex Committee meeting of AICC.
The Prime Minister ordered that the facility of free COVID vaccination for all Afghans entering Pakistan from land borders be continued. Pakistan has initiated free vaccination of Afghans since 13th November.
He also announced Pakistan's decision to allow the 50,000 MT of wheat India has offered to provide Afghanistan as humanitarian assistance to go through Pakistan as soon as modalities are finalized with the Indian side.
The Prime Minister said that Pakistan will also facilitate the return of Afghan patients who had gone to India for medical treatment and were stuck there.
Welcoming the Prime Minister, National Security Adviser Dr. Moeed Yusuf, who is also the Convener of AICC, made a detailed presentation to brief the civil and military leadership on the current economic situation in Afghanistan and the progress made by AICC in coordinating national efforts for humanitarian assistance and border facilitation for Afghans.
The Prime Minister appreciated the work of the AICC in coordinating Pakistan's policy and expressed satisfaction at the improved border management protocols.
He ordered that capacity of border staff be further enhanced and instructed that no arbitrary closures of borders for trade should be allowed.
The Prime Minister also ordered that bus service between Peshawar and Jalalabad be revived to facilitate travelers on both sides.
To further facilitate Afghans, the visa duration will be relaxed in such a way that visas are granted within three weeks at the most.
Participants expressed concerns about the deteriorating humanitarian situation in Afghanistan and emphasized that Pakistan will not abandon Afghans in their time of need.
The Prime Minister took the opportunity to remind the international community of the collective responsibility to support Afghanistan to avoid a humanitarian crisis.
He highlighted that Afghans were one of the bravest nations of earth who can meet any adversity but that the world owed its support to ensure that they can live in a peaceful and stable environment after years of constant conflict.
A senior delegation of Afghan health officials will visit Islamabad later this week to work out modalities for Pakistan's support to Afghanistan's health sector.
The meeting was attended by Foreign Minister Makhdoom Shah Mahmood Qureshi, Advisor on Finance Shaukat Tarin, Chief of Army Staff General Qamar Javed Bajwa, National Security Adviser Dr. Moeed Yousaf and senior civil and military officers.
Meanwhile, the Prime Minister instructed the National Security Adviser to visit Afghanistan to hold delegation level talks and agree on specific areas where immediate capacity building support shall be provided to Afghans.
SOURCE: APP
Shahbaz Sharif terms country's current economic situation alarming
'The destruction of economy is due to the wrong policies of PTI government'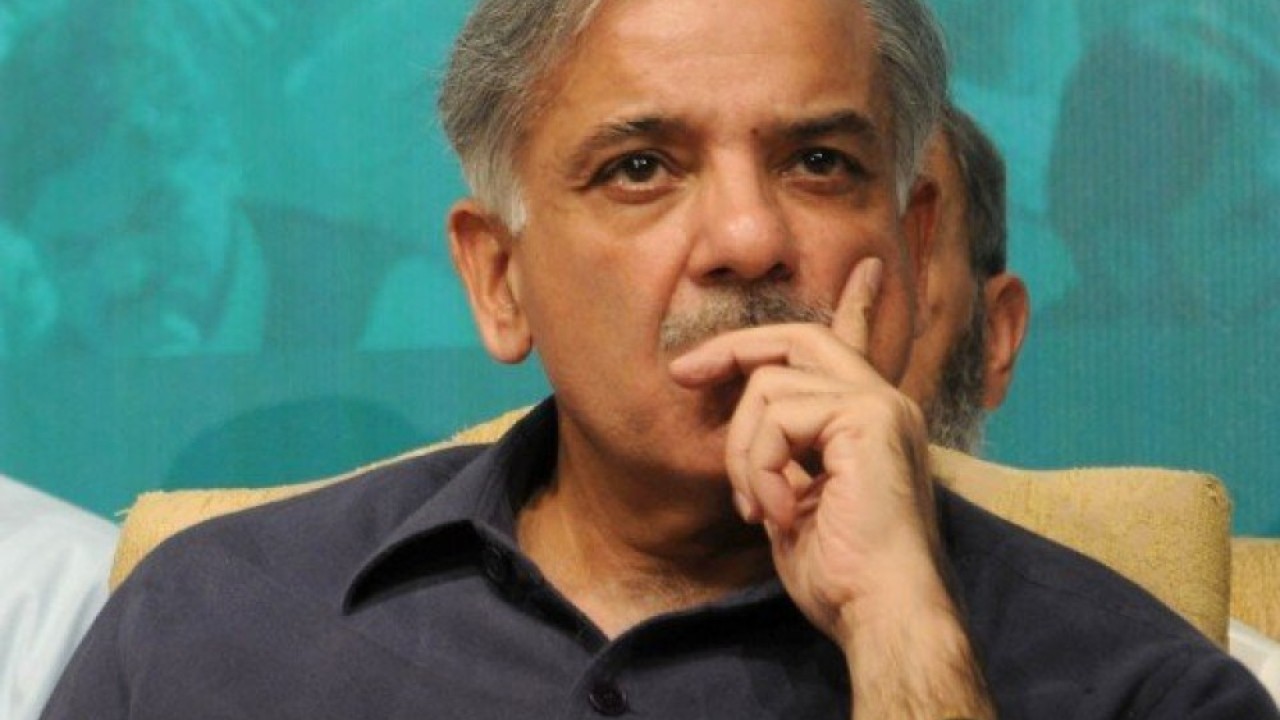 Lahore: Pakistan Muslim League-Nawaz (PML-N) president and opposition leader in National Assembly Shehbaz Sharif on Tuesday has termed the economic condition of Pakistan as alarming.
In a statement, Shehbaz Sharif said that the current conditions of the International Monetary Fund (IMF), there are serious fears that Pakistan's defense capability and future system of government will be paralyzed.
The PML-N leader said that another mini-budget is being presented on the demands of the IMF
The opposition leader further stated that next year, more loans will be taken to pay salaries, pensions and even to run the country.
The destruction of economy is due to the wrong policies of Pakistan Tehreek-e-Insaf (PTI) government, he added.
Omicron threat: Sindh govt braces for new Covid curbs, allows schools to remain open
The provincial home department, in line with the NCOC's recommendations, has announced new curbs, which will be applicable from December 1-15.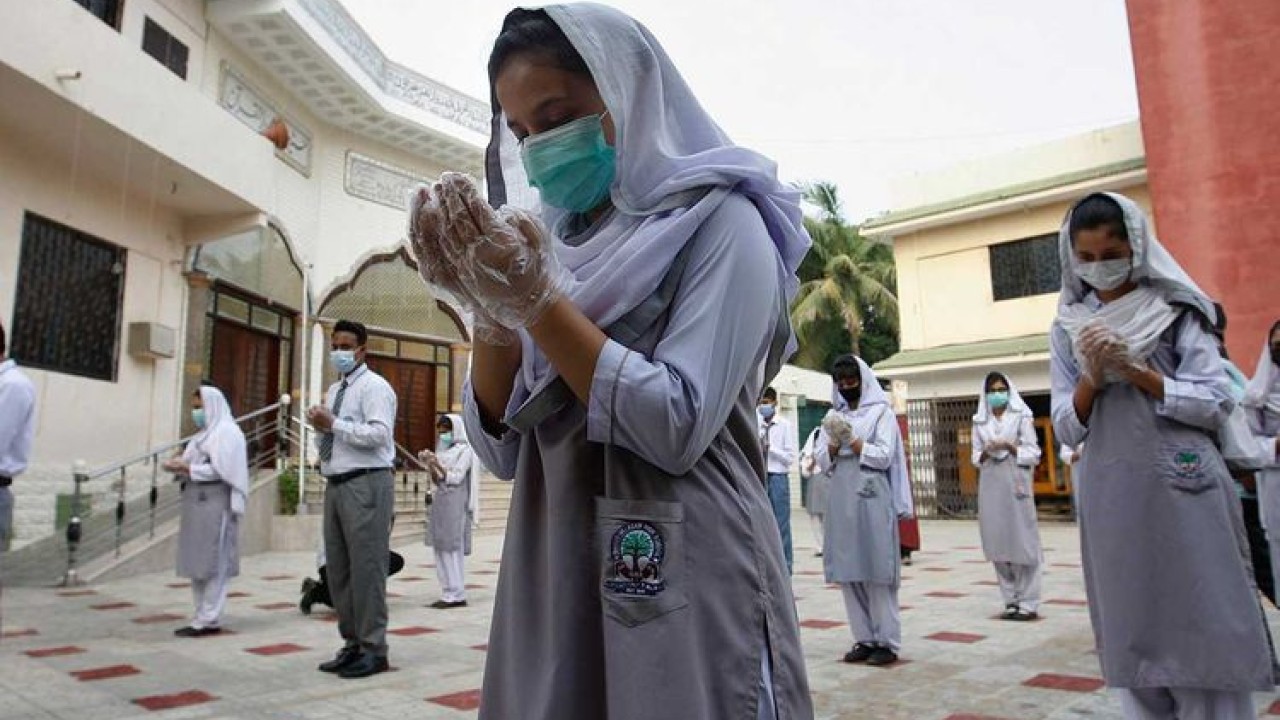 The Sindh government on Tuesday announced that educational activities would continue across the province, but at the same time, announced new curbs as it braces for omicron, the latest coronavirus variant.
Pakistan had last week announced a ban on entry from six southern African countries as well as Hong Kong "due to threat" from the new COVID-19 variant.
In a notification, the Sindh Home Department said the National Command and Operations Centre had placed Karachi, Sukkur, and Sanghar in "category B" (cities with good vaccination progress) while other cities of the province fell under "category C" (cities with low vaccination progress).
The home department, in line with the NCOC's recommendations, has therefore announced new curbs, which will be applicable from December 1-15. Indoor and outdoor gatherings are only allowed for vaccinated individuals with the following cap:
Karachi, Sukkur, and Sanghar — indoor 500 people and outdoor 1,000 people. Other cities, divisions — indoor 300 people and outdoor 1,000 people.
Indoor dining is only allowed for fully vaccinated individuals till 11:59pm. In Karachi, Sukkur, and Sanghar, it will be allowed at 70% occupancy, while in other cities and divisions, the maximum cap is 50%.
Outdoor dining is also allowed for fully vaccinated individuals throughout the province till 11:59pm. Takeaway and drive-through services can function 24/7, given that they follow
Indoor and outdoor ceremonies are allowed only for fully vaccinated individuals. Karachi, Sukkur, and Sanghar — indoor 500 individuals and outdoor 1,000 individuals.
Other cities, divisions — indoor 300 individuals and outdoor 1,000 individuals.
Markets and business activities can continue till 10pm, while essential services — pharmacies, medical facilities, vaccination centres, petrol pumps, CNG stations, and others — can function 24/7.
Amusement parks, water sports, and swimming pools in individuals Karachi, Sukkur, and Sanghar can function at 70% occupancy, while in the remaining cities and divisions the cap is 50%.
Public parks, however, will remain open under strict COVID-19 protocols. Contact sports are allowed for fully vaccinated individuals.
Shrines will remain open, however, only fully vaccinated individuals will be allowed to visit the places. Routine office timings will be followed and 100% attendance is permitted. The employees should be fully vaccinated.
Only fully vaccinated individuals can exercise at indoor gyms. Public transport can operate with 80% occupancy and only fully vaccinated individuals can benefit from the service. Wearing masks is mandatory.
Cinemas can entertain fully vaccinated individuals and can operate without time restrictions. Railways will operate with 80% occupancy and only fully vaccinated individuals can benefit from the service. Wearing masks is mandatory.
District administrations may impose broader lockdowns in areas under their jurisdiction. They can also smart and micro smart lockdowns in specified areas. Wearing masks shall be compulsory in public spaces.
All education institutes will follow 100% attendance with a focused campaign to vaccinate students above 12 years of age.
Bilawal says PPP to hold PM Imran accountable for making people's lives miserable
The PPP chairman warns Imran Khan will not be allowed to run away from the country.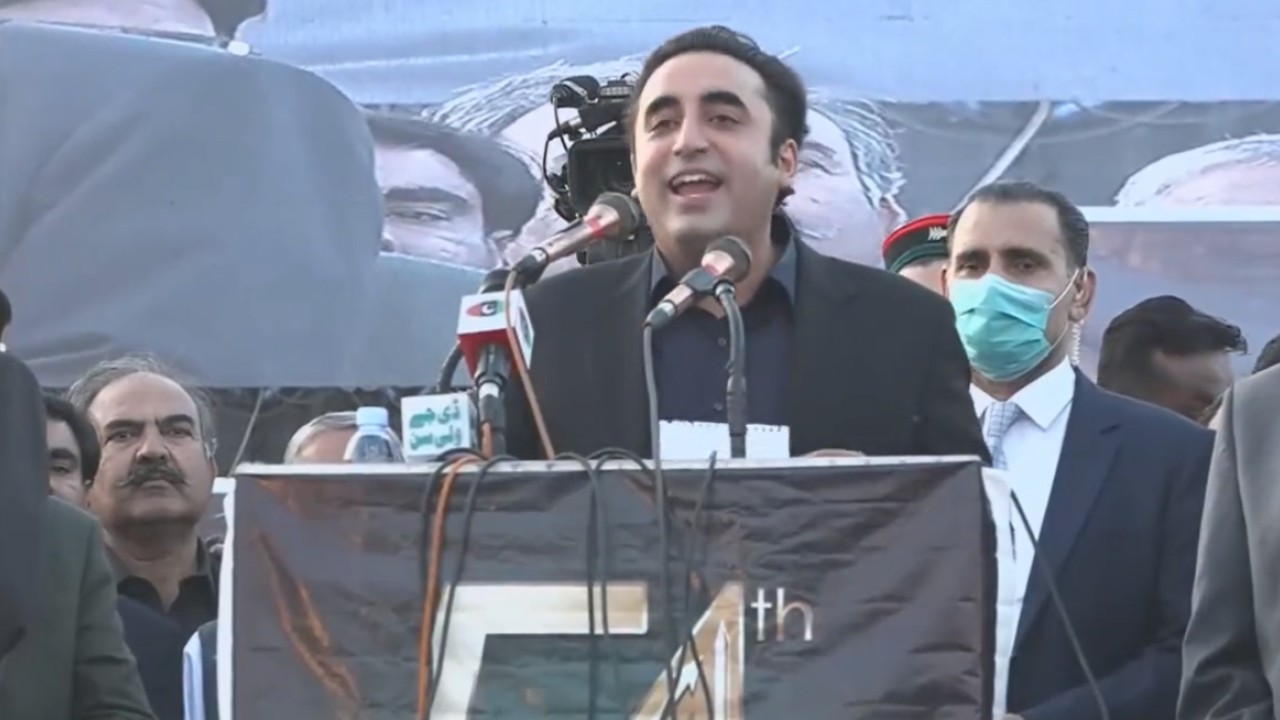 PESHAWAR: Pakistan Peoples Party Chairman Bilawal Bhutto-Zardari Tuesday said the masses would hold Prime Minister Imran Khan accountable for every misery he had incurred upon people.
The country has been facing complete failure of a government that is "toying with Pakistan's future and its people," he said while addressing the PPP's 54th foundation day event.
Bialwal said after three years every Pakistani was aware that the real face of 'tabdeeli's' was surging inflation, historic poverty and unemployment, adding those were the antics of Khan, and this is 'Naya Pakistan'.
Talking about the recently gone viral tapes, which allegedly featured ex-chief justice of Pakistan Saqib Nisar and another of PML-N Vice-President Maryam Nawaz, he said: "Let the conspirators plot their conspiracies, let people leak tapes, we will struggle along with the people and foil every conspiracy."
Bilawal, reciting a poetic verse for PM Imran Khan, said: "Tumse pehle wo jo aik shaks yahan takht nasheen tha, usko bhi apne khuda hone par itna he yaqeen tha (the person who held the reins before you, was confident of being a god, just like you)."
The PPP chairman told PM Imran Khan that "only oppress people to the extent which you can yourself bear", as he reminded the premier that people who sat in his office earlier were also of the view that the country's future depended on them.
The PPP chairman said people who had earlier blamed PPP leaders for corruption and "phoned courts to take action against them", are now certified "thieves".
Bilawal asked PM Imran Khan to halt his "anti-democratic methods", as he vowed that in the upcoming local body elections, PPP and the masses would hold him accountable.
"Imran will not be allowed to run away. No plane would land late at night to fly him to Saudi Arabia or London," Bilawal warned the premier.
The PPP chairman announced that the party would hold countrywide protests against the constant increase in petrol price on December 10. On December 17, after Friday prayers, PPP workers would protest against the ongoing gas crisis at their district headquarters.
Following these, a historic rally will be held in Garhi Khuda Bakhsh, where an action plan against the incumbent government would also be announced.
Criticising the government for inflation in the country, the PPP stalwart said prices of basic commodities increased manifold in recent months just because of a lack of planning and vision.
"PPP will stand with the inflation-hit masses in taking "revenge" from the incumbent government," he maintained.