PM Imran approves Rs5bn humanitarian assistance for Afghanistan
Prime Minister Imran Khan Monday ordered immediate shipment of in-kind humanitarian assistance worth Rs5 billion for Afghanistan including 50,000MT of wheat, emergency medical supplies, winter shelters and other supplies.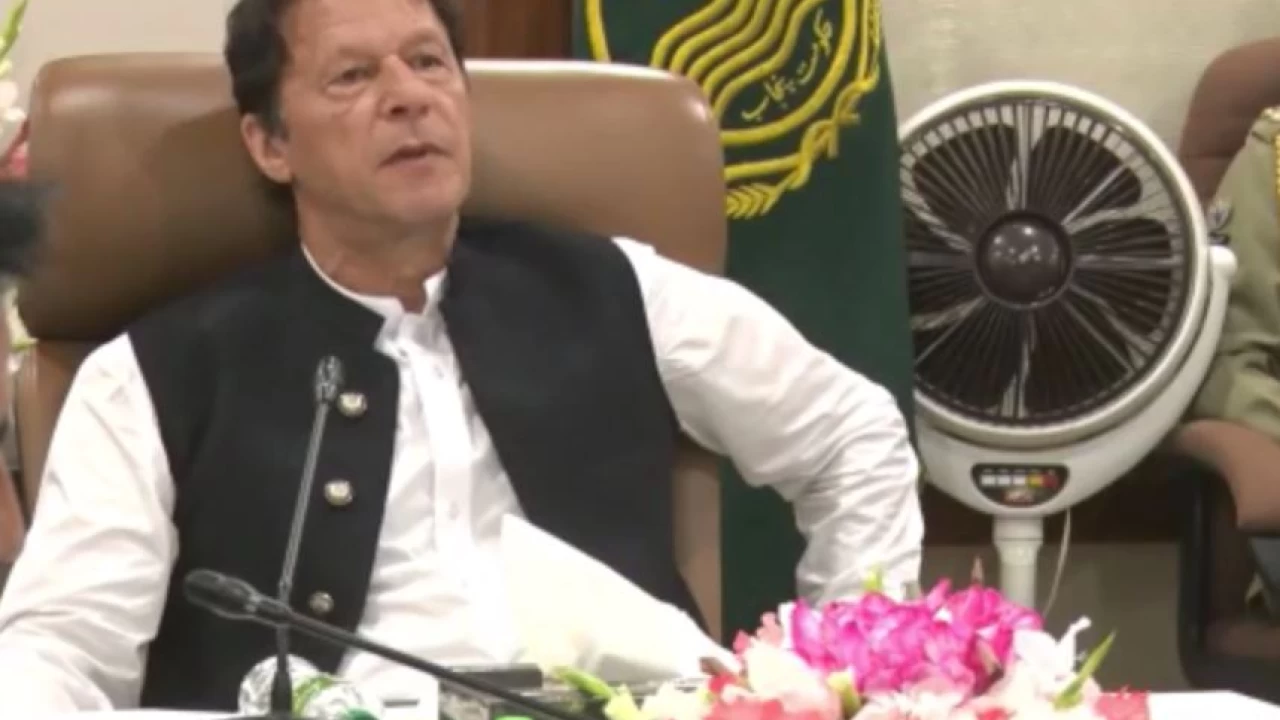 Instructing all the ministries to facilitate Afghans to the maximum, he also gave an in-principle approval for tariff and sales tax reduction on key Afghan exports to Pakistan.
The premier issued these order during his visit to the newly established Afghanistan Inter-Ministerial Coordination Cell (AICC) here where he chaired the first Apex Committee meeting of AICC.
The Prime Minister ordered that the facility of free COVID vaccination for all Afghans entering Pakistan from land borders be continued. Pakistan has initiated free vaccination of Afghans since 13th November.
He also announced Pakistan's decision to allow the 50,000 MT of wheat India has offered to provide Afghanistan as humanitarian assistance to go through Pakistan as soon as modalities are finalized with the Indian side.
The Prime Minister said that Pakistan will also facilitate the return of Afghan patients who had gone to India for medical treatment and were stuck there.
Welcoming the Prime Minister, National Security Adviser Dr. Moeed Yusuf, who is also the Convener of AICC, made a detailed presentation to brief the civil and military leadership on the current economic situation in Afghanistan and the progress made by AICC in coordinating national efforts for humanitarian assistance and border facilitation for Afghans.
The Prime Minister appreciated the work of the AICC in coordinating Pakistan's policy and expressed satisfaction at the improved border management protocols.
He ordered that capacity of border staff be further enhanced and instructed that no arbitrary closures of borders for trade should be allowed.
The Prime Minister also ordered that bus service between Peshawar and Jalalabad be revived to facilitate travelers on both sides.
To further facilitate Afghans, the visa duration will be relaxed in such a way that visas are granted within three weeks at the most.
Participants expressed concerns about the deteriorating humanitarian situation in Afghanistan and emphasized that Pakistan will not abandon Afghans in their time of need.
The Prime Minister took the opportunity to remind the international community of the collective responsibility to support Afghanistan to avoid a humanitarian crisis.
He highlighted that Afghans were one of the bravest nations of earth who can meet any adversity but that the world owed its support to ensure that they can live in a peaceful and stable environment after years of constant conflict.
A senior delegation of Afghan health officials will visit Islamabad later this week to work out modalities for Pakistan's support to Afghanistan's health sector.
The meeting was attended by Foreign Minister Makhdoom Shah Mahmood Qureshi, Advisor on Finance Shaukat Tarin, Chief of Army Staff General Qamar Javed Bajwa, National Security Adviser Dr. Moeed Yousaf and senior civil and military officers.
Meanwhile, the Prime Minister instructed the National Security Adviser to visit Afghanistan to hold delegation level talks and agree on specific areas where immediate capacity building support shall be provided to Afghans.
SOURCE: APP
Ukraine dispute: US, Russia agree to continue talks despite no breakthrough in FMs meeting
Russia doesn't want Ukraine to be part of NATO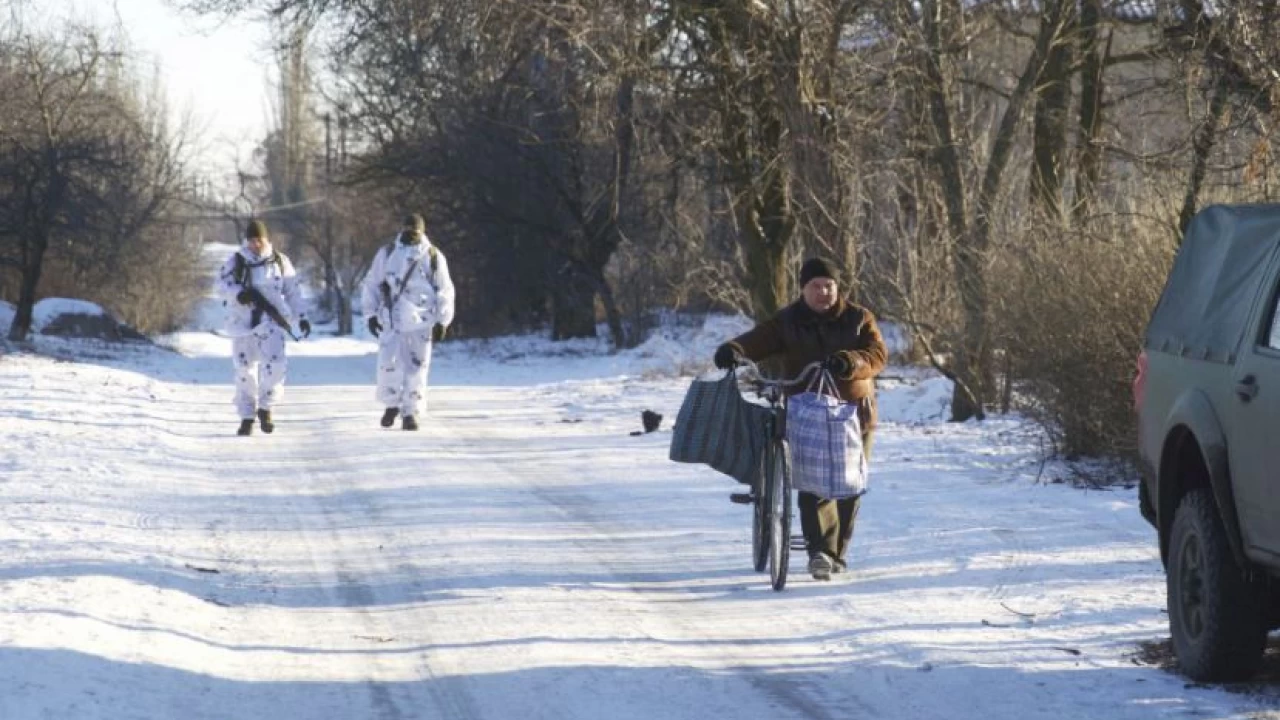 GENEVA: The top US and Russian diplomats made no major breakthrough at talks on Ukraine on Friday but agreed to keep talking to try to resolve a crisis that has stoked fears of a military conflict.
After the talks in Geneva, U.S. Secretary of State Antony Blinken warned of a "swift, severe" response if Russia invades Ukraine after massing troops near its border and Russian Foreign Minister Sergei Lavrov said Moscow was still waiting for a written response to demands for security guarantees.
But both said they were open to further dialogue, and Blinken saw grounds to hope that mutual security concerns could be addressed.
"Based on the conversations we've had -- the extensive conversations -- over the past week and today here in Geneva I think there are grounds for and a means to address some of the mutual concerns that we have about security," Blinken said.
He described the talks as "frank and substantive" and told reporters that Russia now faced a choice.
"It can choose the path of diplomacy that can lead to peace and security, or the path that will lead only to conflict, severe consequences and international condemnation," Blinken said, adding that diplomacy would be preferable.
"We've been clear - if any Russian military forces move across Ukraine's border, that's a renewed invasion. It will be met with swift, severe and a united response from the United States and our partners and allies."
Lavrov said the ball was in Washington's court.
Describing the meeting as open and useful, he said Moscow would understand whether talks were on the right track once it had received a written response to its sweeping security demands from the United States.
"I can't tell you if we're on the right track or the wrong track. We'll understand this when we receive the American response on paper to all the points in our proposal," Lavrov said.
Russia's demands include a halt to NATO's eastward expansion and a pledge that Ukraine will never be allowed to join the Western military alliance.
Blinken said he expected to share with Russia "our concerns and ideas in more detail and in writing next week" and said he and Lavrov had "agreed to further discussions after that".
Russia and the United States could hold another meeting next month to discuss Moscow's demands for security guarantees, Russia's RIA news agency quoted a source in the Russian delegation as saying.
'LET'S NOT GET AHEAD OF OURSELVES'
Lavrov said Russia had worries of its own, "not about invented threats, but real facts that no one hides - pumping Ukraine with weapons, sending hundreds of western military instructors".
Asked about the possibility of a summit between President Vladimir Putin and U.S. President Joe Biden, Lavrov was circumspect.
"Let's not get ahead of ourselves, President Putin is always ready for contacts with President Biden, it's clear these contacts need to be seriously prepared," he said.
Washington's hopes of building a united front of opposition to Moscow were complicated by U.S. President Joe Biden's comments at a news conference on Wednesday in which he suggested that allies might be divided on how to respond to a "minor incursion" by Russia into Ukraine.
Before Friday's meeting, Blinken swung through Europe to try to shore up U.S. allies' commitments to hit Russia with economic sanctions if it goes ahead with an invasion of Ukraine.
In Kyiv on Wednesday, Blinken assured Ukraine of U.S. support. Blinken, before meeting German, French and British officials in Berlin on Thursday, said Russian President Vladimir Putin could order an invasion imminently.
Blinken's deputy, Wendy Sherman, and Lavrov's deputy, Sergei Ryabkov, also met in Geneva last week, without a breakthrough.
SOURCE: REUTERS
124 snakes found with dead body in US home
Pythons, rattlesnakes, cobras and black mambas were among the snakes found inside the home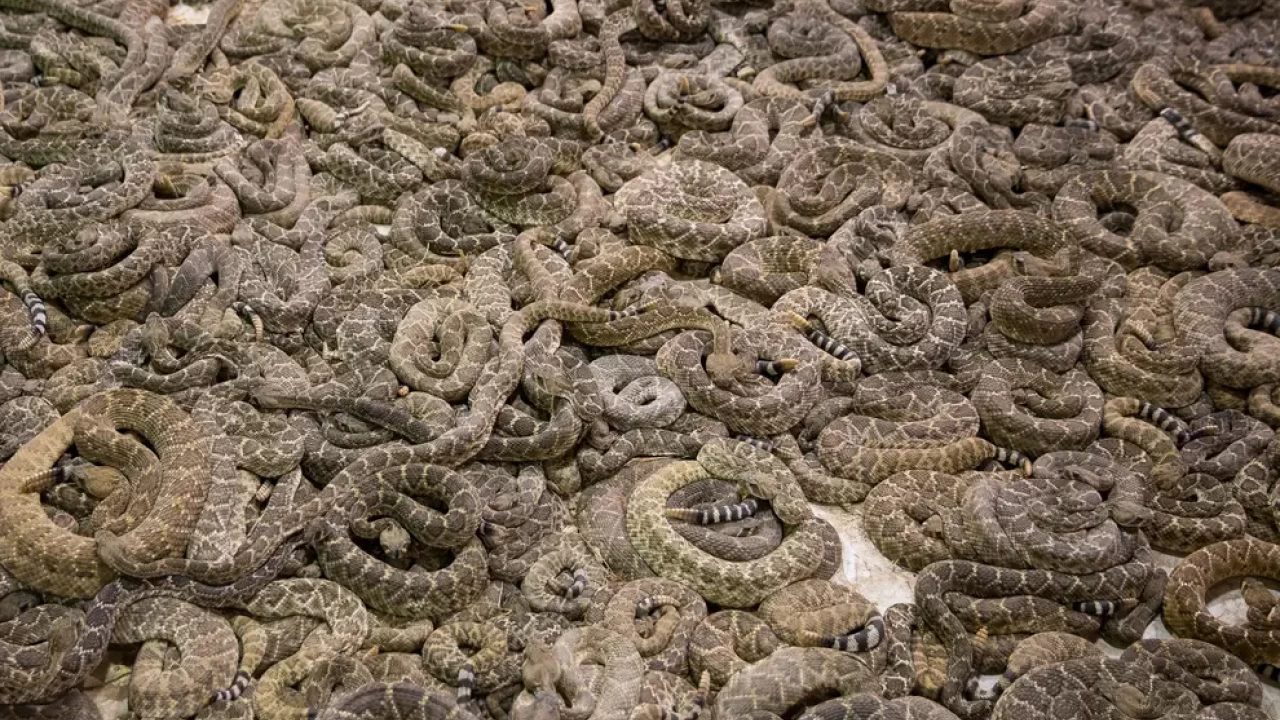 In a horrible discovery, the dead body of a man – surrounded by at least 124 snakes – was found inside a house in Maryland, United States.
The Independent reported that the incident took place in Charles Countyof Maryland. The snakes, some of which were identified to be venomous, were kept inside cages when police reached the man's home at around 6pm on Wednesday, the Charles County sheriff's office said.
Police said that the man had kept the snakes, some of which were venomous, inside a cage in his house.
One of the deceased man's neighbours, after not seeing him for a day, had gone to check in on him.
The neighbour told the police that he peeped into the house through a window after no one answered the door and saw the man, 49, lying on the floor unconscious.
He then decided to call 911 for help. When emergency services arrived and examined the man, he was found to be dead.
Police added that the cause of death is yet to be determined, adding that "no obvious signs of foul play have been found so far."
"Inside the house, more than 100 venomous and non-venomous snakes of different varieties were discovered in tanks situated on racks," the Charles County Sheriff's Office said, per the report.
The man had kept different types of snakes in his house, including pythons, rattlesnakes, cobras and black mambas, police said, adding that animal control officials were examining the snakes.
The chief animal control officer of the county told police that they had "not encountered an incident like this in more than 30 years of experience."
"Charles County Animal Control is coordinating rescue efforts relating to the reptiles with assistance from reptile experts from North Carolina and Virginia," the police said.
It should be noted that Maryland's law prohibits people from keeping snakes as pets.
Nadal beats Khachanov, qualifies for 4th round in Australian Open
Olympic runner-up Khachanov had lost all seven previous meetings with 2009 Australian Open champion Nadal but briefly looked capable of mounting a comeback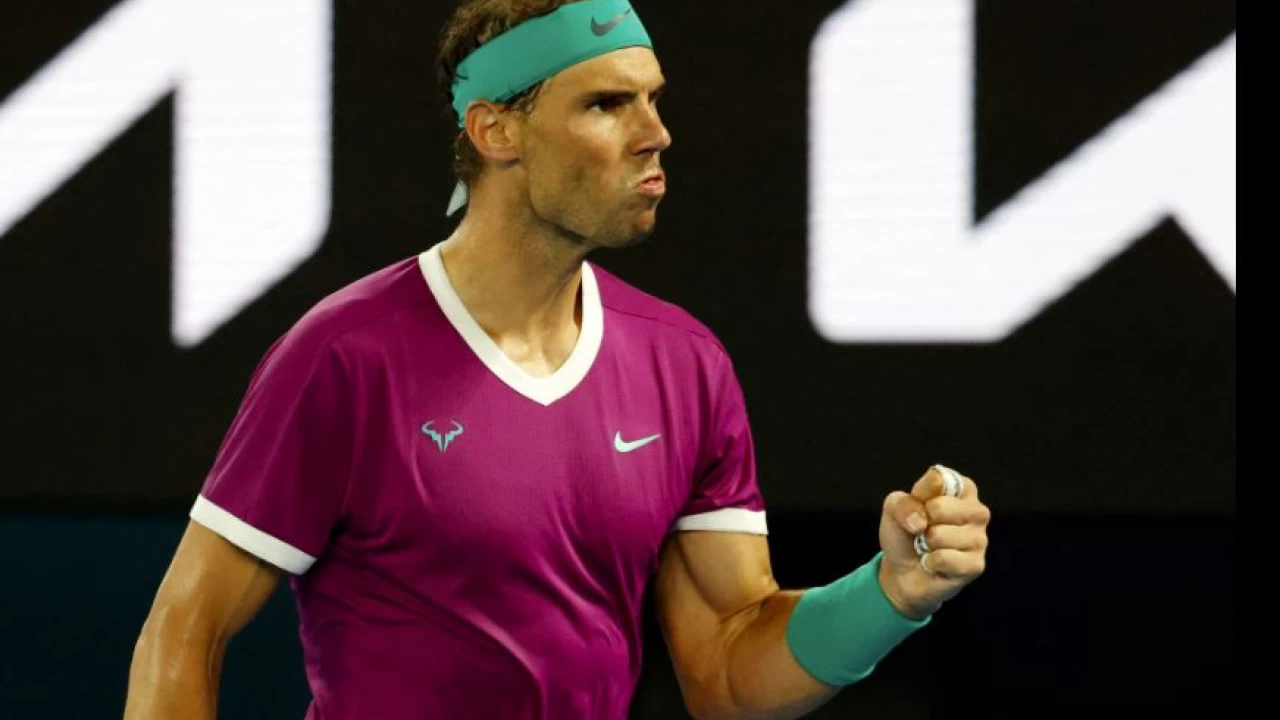 MELBOURNE: Sixth seed Rafa Nadal dropped his first set at this year's Australian Open but still powered through to the fourth round with a 6-3 6-2 3-6 6-1 defeat of Karen Khachanov on Friday.
The Spaniard, seeking to claim a record 21st Grand Slam title in the absence of great rivals Roger Federer and Novak Djokovic, was sensational as he took a two-set lead.
But Khachanov, seeded 28th, threw caution to the wind in the third set, stalling Nadal's charge with some ferocious hitting.
Olympic runner-up Khachanov had lost all seven previous meetings with 2009 Australian Open champion Nadal but briefly looked capable of mounting a comeback.
Nadal seized back control with a break of serve at the start of the fourth, however, and with the clock having ticked past midnight on Rod Laver Arena he finished it off in a hurry.
Nadal, who has reached the last-16 in Melbourne for the 15th time in 17 appearances, will face another Russian, 18th seed Aslan Karatsev, or Frenchman Adrian Mannarino next.
"I played a great player tonight and happy that this was my best match since coming back," the 35-year-old Nadal, who missed the second half of 2021 with a foot injury, said on court.
"I've been going through some tough times in the last year but night's like tonight mean everything."
With Federer still injured and nine-time Australian Open champion Djokovic deported after a visa row, Nadal has a chance to edge ahead of that duo with whom he shares the record for most men's Grand Slam titles.
After routine wins against 66th-ranked American Marcos Giron and German qualifier Yannick Hanfmann in rounds one and two, Khachanov represented a step up in class for Nadal despite the Russian having only ever won one set off the Mallorcan.
Nadal was primed though and won 12 of the first 13 points to stamp his authority all over the court.
Khachanov had no answer to Nadal's intensity and managed to win only one point on Nadal's serve in the opening set.
Nadal broke serve at the start of the second set but Khachanov won an incredible point in the fourth game, picking himself off the floor to crunch a backhand winner and then winning another incredible rally to earn a break point.
He could not convert that and Nadal immediately broke in the next game on his way to a two-set lead.
Khachanov began to hit closer to the lines and with more menace in the third set, which he took after breaking the Nadal's serve for the first time for a 3-1 lead.
Nadal simply found another gear though, firing a stunning backhand winner to break Khachanov's serve, and spirit, in the second game of the fourth set.
SOURCE: REUTERS