Explosion rocks Somali capital Mogadishu
The blast occurred near the K4 junction in the heart of Mogadishu and was so intense that it collapsed the walls of nearby schools—leaving cars mangled.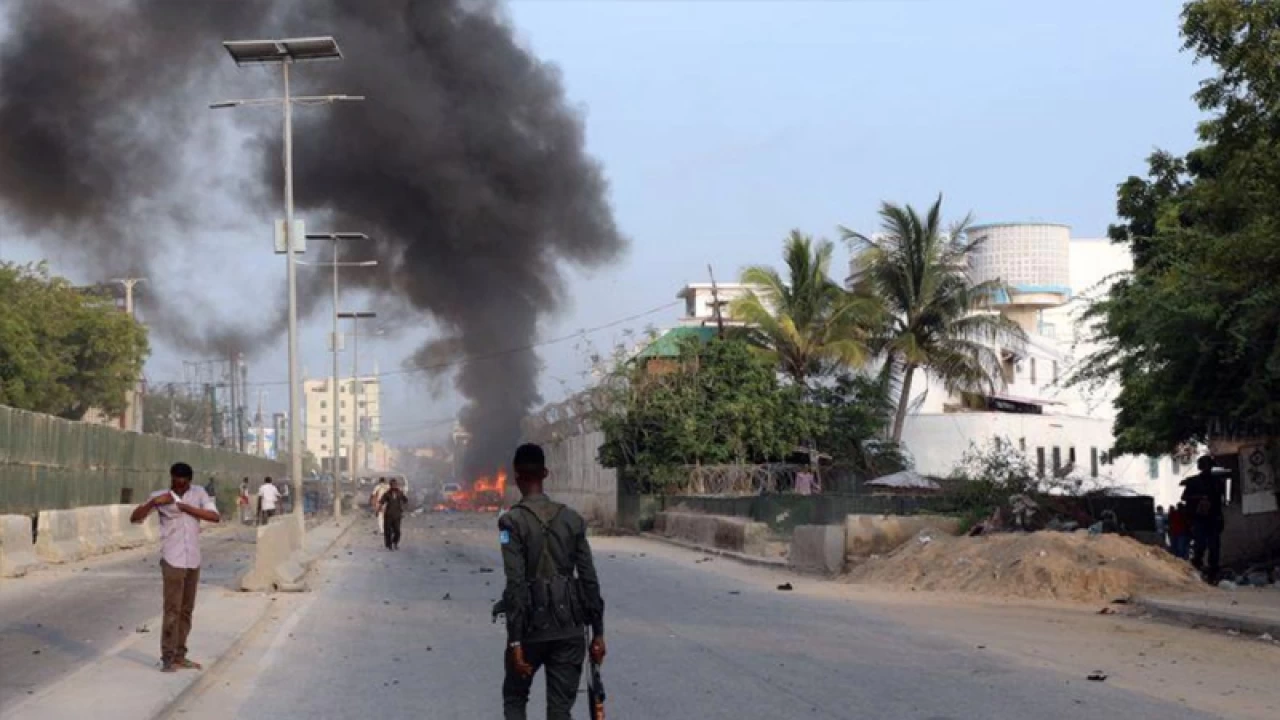 Mogadishu: A huge explosion rocked Somalia's capital Mogadishu Thursday, triggering a plume of smoke which rose from the blast site amid gunfire.
The blast occurred near the K4 junction in the heart of Mogadishu and was so intense that it collapsed the walls of nearby schools—leaving cars mangled.
"We were shaken by the blast pressure, then deafened by the gunfire that followed," an eye witness, a nurse in nearby hospital said.
He added he had been pulled from the rubble of a collapsed ceiling.
"Our hospital walls collapsed. Opposite us is a school that also collapsed. I do not know how many died," he said.
There was no immediate claim of responsibility but a group al Shabaab frequently carries out bombings in the Horn of Africa country.
Moreover, security officials could not be immediately reached for comment on what triggered the explosion and the casualties.
Govt to control Inflation before 2023: FM Qureshi
Global economy has also been in crisis for the past two years due to coronavirus, says minister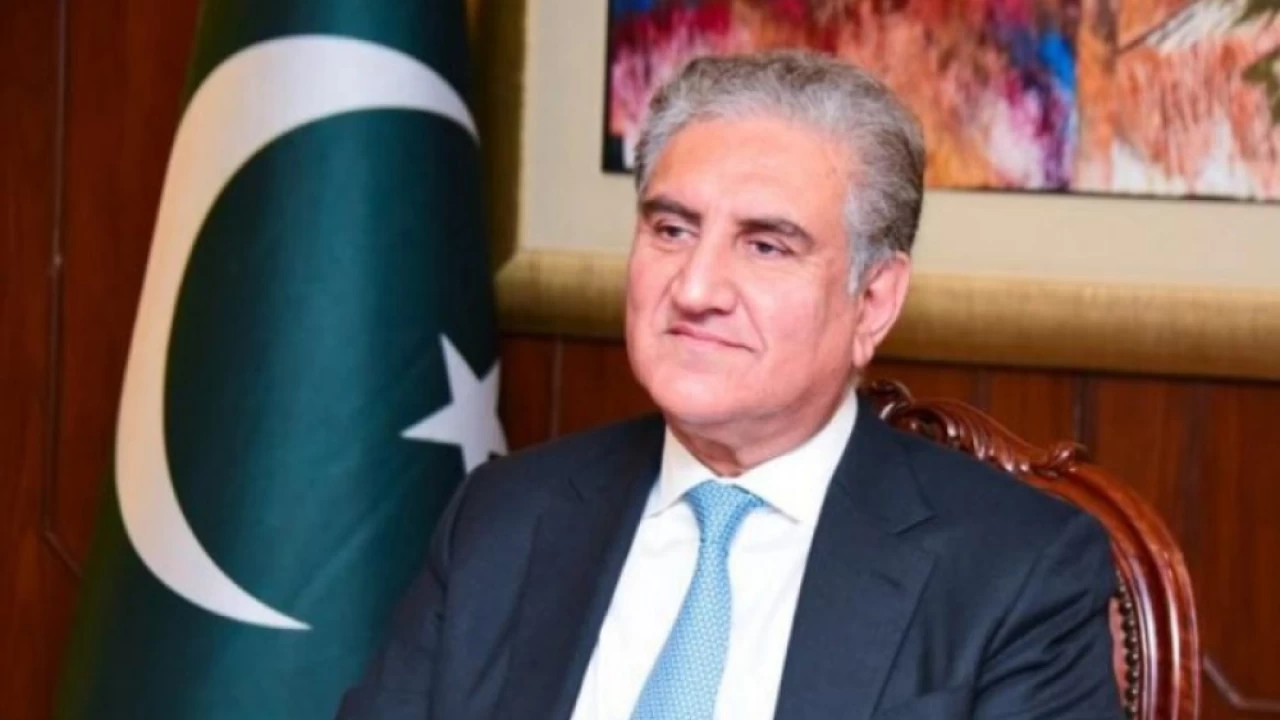 Multan: Foreign Minister (FM) Shah Mahmood Qureshi on Sunday said that inflation was a temporary phenomenon and Pakistan Tehreek-e-Insaf (PTI) government would control it before 2023.
He expressed these views while addressing a function at Government Primary School Awanpura Middle School Upgradation and talking to people during his visit to different Union Councils of his constituency NA-156.
He said that the government is not indifferent to people and well aware their hardships. He observed that government was striving hard to address public problems, saying that the global economy has also been in crisis for the past two years due to coronavirus. He however maintained that difficulties were temporary.
"We love dear homeland and would continue to live in the country. We know how to be loyal to the country. We have no flats, no accounts abroad and no one has a plan to go abroad. We are among the people and will remain with them," FM Qureshi maintained.
The foreign minister hoped that problems of masses would end soon. "We are fighting crises with determination. No matter how much the Opposition marches, there will be no in house change or end to the government. The opposition will face defeat. The democratic government of PTI will complete its term", remarked FM Qureshi.
He expressed satisfaction and hinted that PTI government's intentions were positive. "The present government has a credit for not having any corruption scandal".
Expressing the challenges, Qureshi observed that the problems were much more, compared to available resources which could not be resolved overnight. "We understand the problems and concerns of the people and trying to resolve the issues", he added.
North Korea fires two suspected ballistic missiles: S. Korea  
The projectiles were, reportedly, fired from an airport in North Korea's capital city of Pyongyang.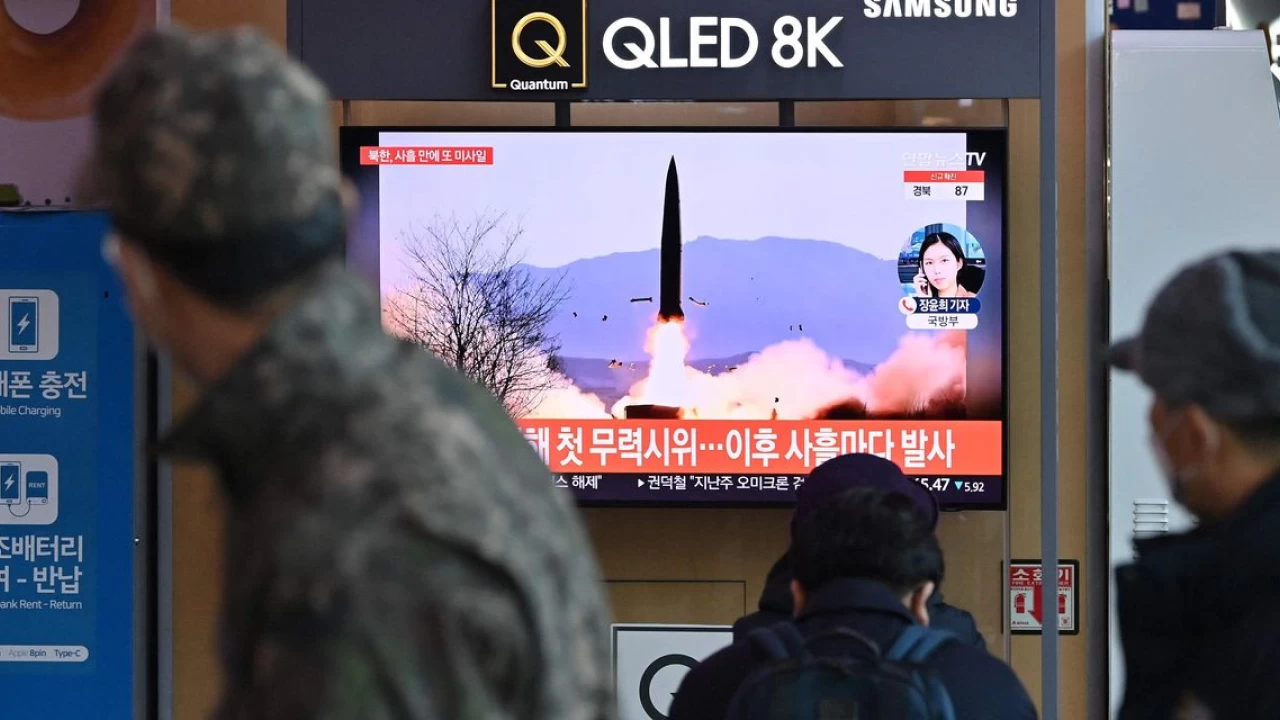 Seoul: North Korea fired two suspected short-range ballistic missiles (SRBM) Monday—the fourth test this month to demonstrate its expanding missile arsenal, South Korea's military reported.
The projectiles were, reportedly, fired from an airport in North Korea's capital city of Pyongyang.
Japan also reported the launch, with chief cabinet secretary Hirokazu Matsuno condemning it as a threat to peace and security.
In less than two weeks, nuclear-armed North Korea has conducted three other missile tests, an unusually rapid series of launches. It said two of them involved single "hypersonic missiles" capable of high speed and manoeuvring after launch, while a test on Friday involved a pair of short-range ballistic missiles fired from train cars.
Monday's launch appeared to involve two SRBMs fired east from Sunan Airfield in Pyongyang, South Korea's Joint Chiefs of Staff (JCS) said in a statement.
North Korea used the airport to test fire the Hwasong-12 intermediate-range ballistic missile (IRBM) in 2017, with leader Kim Jong Un in attendance.
As per reports, the missiles travelled about 380 km (236 miles) to a maximum altitude of 42 km (26 miles).
Japanese Defence Minister Nobuo Kishi said the missiles appeared to have landed in the ocean near North Korea's east coast.
The U.S. military's Indo-Pacific Command said it assessed that the launch did not pose an immediate threat to the United States or its allies, but "these missile launches highlight the destabilising impact of North Korea's illicit weapons programme".
The pace of testing and the different launch sites suggests that North Korea has enough missiles to feel comfortable expending them on tests, training, and demonstrations, and helps reinforce its deterrent credibility by emphasizing the volume of its missile force, said Mason Richey, a professor at Hankuk University of Foreign Studies in Seoul.
North Korea has not tested its longest-range intercontinental ballistic missiles (ICBMs) or nuclear weapons since 2017, but after denuclearisation talks stalled in 2019, it began unveiling and testing a range of new SRBM designs.
Many of the latest SRBMs, including the hypersonic missiles, appear designed to evade missile defences. North Korea has also vowed to pursue tactical nuclear weapons, which could allow it to deploy nuclear warheads on SRBMs.
"Every tactical missile launch flaunts how little sanctions have constrained the Kim regime, and how the U.S. ... has failed to make North Korea pay a sufficient cost for short-range missile programme development," Richey said.
'Isolating and Stifling'
The latest launches have drawn both condemnation and an appeal for dialogue from a U.S. administration that has imposed new sanctions over North Korean missile launches and is pushing for more.
U.S. President Joe Biden's administration imposed its first new sanctions on Pyongyang on Wednesday, and called on the U.N. Security Council to blacklist several North Korean individuals and entities. It also repeated calls for North Korea to return to talks aimed at reducing tension and persuading it to surrender its arsenal of nuclear weapons and ballistic missiles.
North Korea has defended the missile tests as its sovereign right to self-defence and accused the United States of intentionally intensifying confrontation with new sanctions.
In a statement before Friday's missile tests, the North Korean foreign ministry said that although the United States might talk of diplomacy and dialogue, its actions showed it was still engrossed in its policy of "isolating and stifling" North Korea.
South Korea's national security council held an emergency meeting after Monday's test, with members stressing that "above all else, it is essential to start dialogue as soon as possible in order for the situation on the Korean Peninsula to not become more strained and to restore stability", the presidential Blue House said in a statement.
The launches came as North Korea, more isolated than ever under self-imposed border closures aimed at preventing a COVID-19 pandemic, appeared to be preparing to open at least some trade across its land border with China.
Chinese brokers said they expect the resumption of regular trade with North Korea soon after a North Korean train pulled into a Chinese border town on Sunday in the first such crossing since anti-coronavirus lockdowns began in 2020.
Zhao Tong, a Beijing-based nuclear policy expert at the Carnegie Endowment for International Peace, said North Korea had few reasons to hold back its missile development.
Leader Kim appeared to have little hope of a breakthrough with the United States, and China's sympathy for North Korea and antipathy towards the United States could encourage North Korea to think that China was unlikely to support any effort by the international community to censure it for the tests, he added.
"North Korea may think this is a safe time to advance its missile development," Zhao said.
Last week, China criticised the new U.S. sanctions but also called on all sides to act prudently and engage in dialogue to reduce tensions.
China says it enforces existing international sanctions on North Korea, but has joined with Russia to urge the U.N. Security Council to ease the measures, saying they hurt the civilian population.
SOURCE: REUTERS
Govt wants to hold talks with opposition for reforms in electoral process, says Fawad
"Such a leader not considered respectful," Fawad said.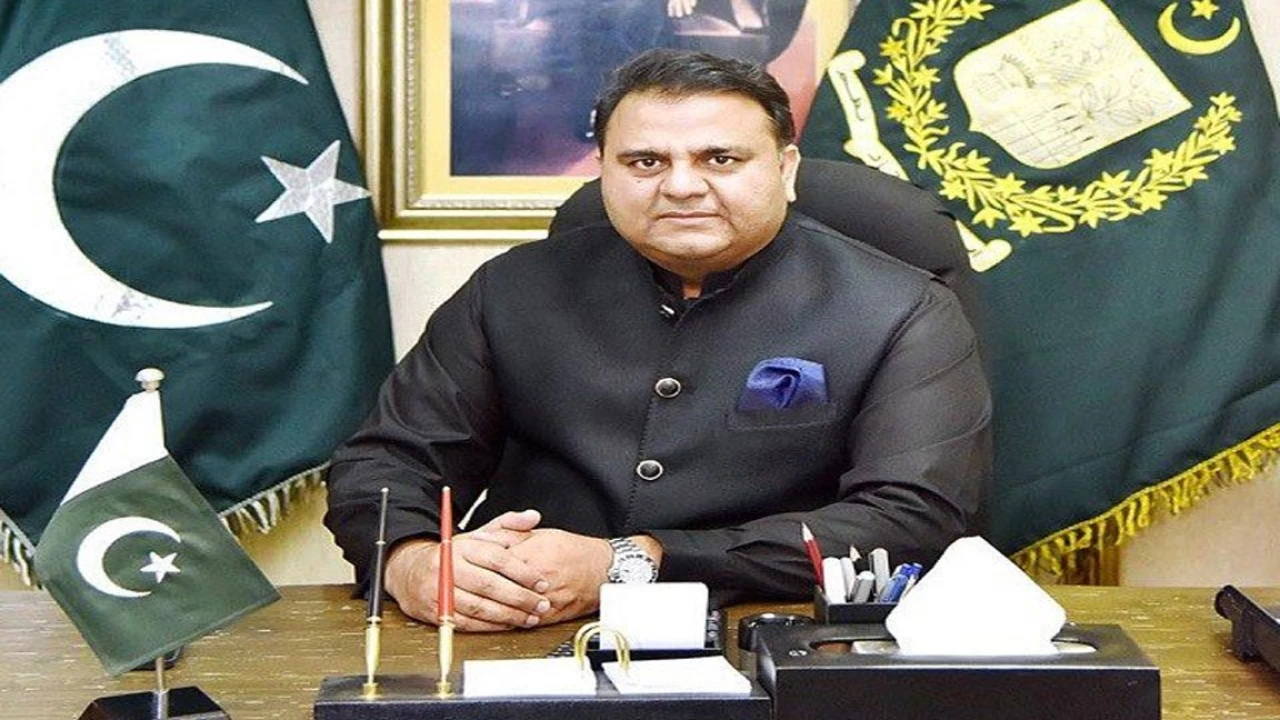 Islamabad: Minister for Information and Broadcasting Chaudhry Fawad Hussain Monday said that Pakistan Tehreek-e-Insaf (PTI) government wants to hold talks with the opposition for reforms in electoral process and judicial as well as accountability systems.
On his official twitter handle, the federal minister said this is not possible without negotiations with the opposition.
However, minister said, the corrupt leadership of the Pakistan Peoples Party (PPP) and the Pakistan Muslim League-Nawaz (PML-N) is not interested to discuss any issue except relief in this cases.
He further added that if the PML-N detaches itself from the 'Sharif family', it would be a positive development.
"The political parties need to change the leadership involved in moral and financial corruption," added minister.
Criticizing PML-N's Supremo, Fawad said that Nawaz Sharif left his workers behind and went to London in difficult times.
"Such a leader not considered respectful," he said.
اگر نون لیگ شریف فیملی سے خود کو علیحدہ کرتی ہے تو یہ ایک مثبت پیش رفت ہو گی، سیاسی جماعتوں کو اخلاقی اور مالی کرپشن کا شکار قیادت کو بدلنے کی ضرورت ہے نواز شریف ہر مشکل وقت میں کارکنوں کو تنہا چھوڑ کر لندن پناہ گیر ہو گئے ایسے لیڈر کی عزت نہیں رہتی

— Ch Fawad Hussain (@fawadchaudhry) January 17, 2022