PDM predicts another spell of snowfall in Murree, northern areas
Heavy showers are expected in Rawalpindi, Islamabad, Lahore, Gujrat and other Punjab cities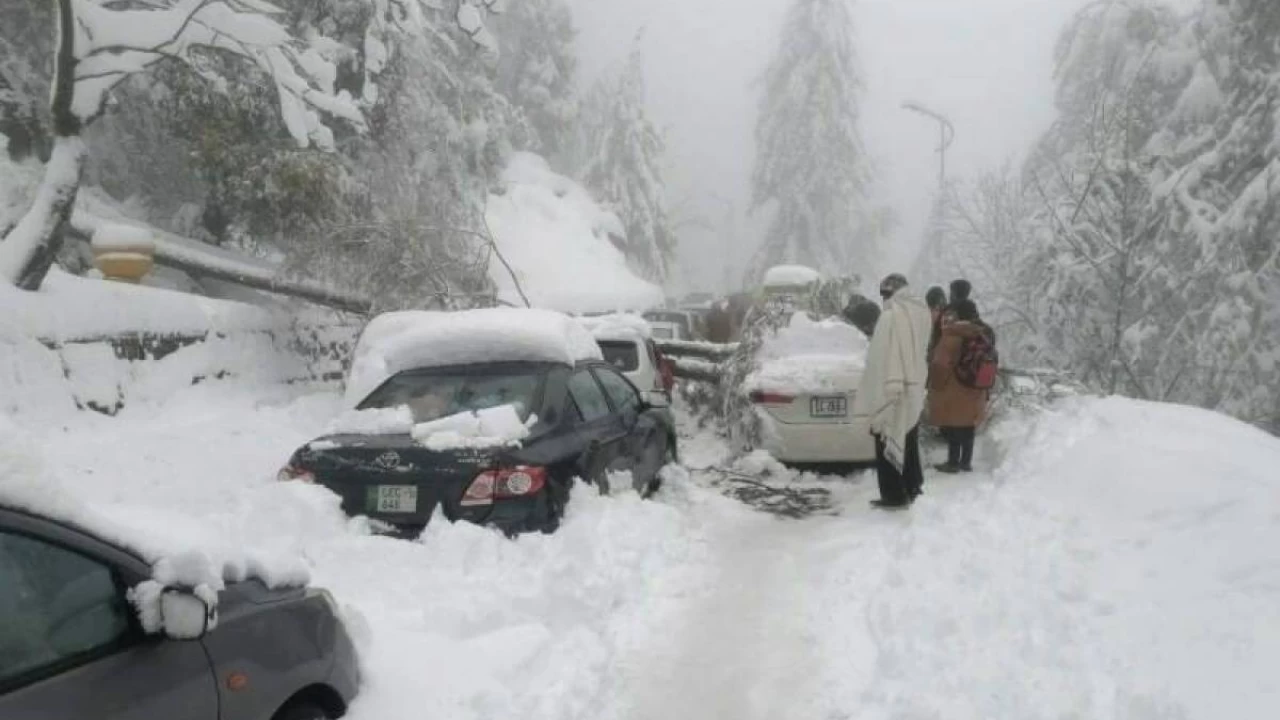 The Pakistan Meteorological Department (PMD) has predicted another spell of rain and snowfall in the northern areas next week from January 18 to January 20.
According to the press release issued by Met Office, heavy snowfall has been predicted in Murree, Galiyat, Naran, Chitral, Dir, Swat, and several areas of Gilgit-Baltistan and Azad Jammu and Kashmir.
A weather system will enter Punjab bringing rain and thunderstorms. Heavy showers are expected in Rawalpindi, Islamabad, Lahore, Gujrat, Narowal, Nowshera, Peshawar, Bajaur, Waziristan, Kohistan, Mansehra, Abbottabad, Swabi, and Mardan.
Several cities of Balochistan, too, will see rainfall. This is alarming because the province is already suffering from the chaos of the previous spell of rain.
The rain and snowfall will dip temperatures below freezing point. A warning for land sliding has been issued in Dir, Malakand, Hazara, Swat, Kohistan, and Kashmir as well.
Extreme weather conditions up north have brought life to a standstill. Last week, 22 tourists froze to death after they were stuck in a snowstorm in Murree. The government has, subsequently, banned the entry of tourists into the hill station and adjoining areas.
Possible Impacts:
Rain will be beneficial for the wheat crops in Barani areas.
Landslides in the vulnerable areas of Dir, Malakand, Hazara, Swat, Kohistan, Gilgit-Baltistan and Kashmir are also possible on Tuesday/Wednesday.
Prevailing dense foggy conditions are likely to subside.
Fatima becomes first woman cricketer from Pakistan to win ICC accolade
Fatima Sana bags ICC Women's Emerging Cricketer of the Year award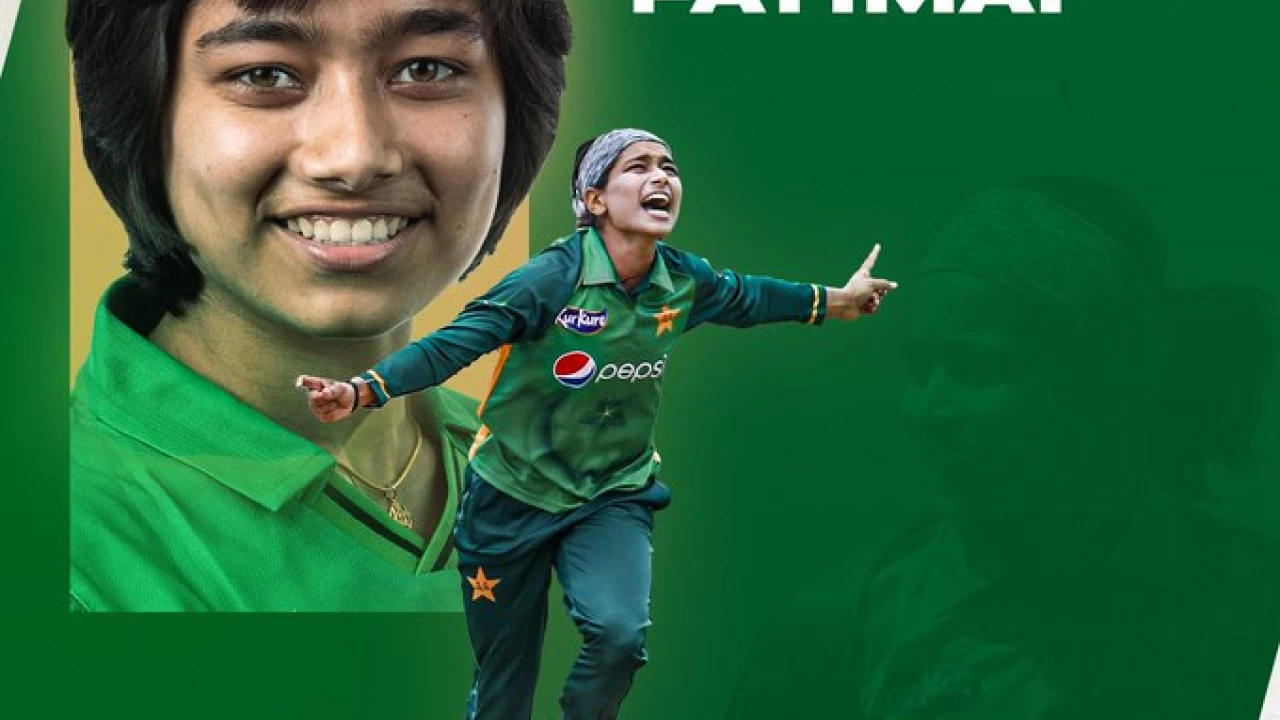 Dubai: Pakistani pacer Fatima Sana has done the nation proud by not only bagging the International Cricket Council (ICC) Emerging Women's Cricketer of the Year award for 2021, but becoming the first woman cricketer from the country to win an ICC accolade.
It is pertinent to mention here that Sana bagged 24 wickets at an average of 23.95 and accumulated 165 runs at 16.50 in 16 international matches during 2021.
According to a statement of the ICC, the 20-year-old impressed one and all with her all-round efforts in 2021. "Her figures for the year consist of 24 wickets at an average of 23.95 and 165 runs at 16.50 in 16 international matches," it added.
"She became an integral part of Pakistan's ODI and T20I side owing to her wicket-taking ability as a bowler, and ability to add handy runs down the order at the same time," the ICC statement read.
The ICC noted that aside from playing at home, Sana toured Bangladesh, West Indies, South Africa and Zimbabwe, and "delivered impressive all-round performances everywhere".
"In fact, 18 of her 24 wickets in the year came in the 11 matches she played against the West Indies. Sana showed a lot of heart against the attacking West Indies batters and succeeded in keeping them at bay," the ICC said.
Sana's "most memorable performance" was witnessed in July against West Indies as she claimed her maiden five-for in ODIs and also played an attacking knock of 28* to power Pakistan to a 22-run win (D/L Method), the ICC said.
"Pakistan had already lost the series going into this ODI but this win served as a great confidence-booster for the team and the young Sana as well. With the bat, Sana added vital runs in the slog overs. As a bowler, she claimed the big wickets of Deandra Dottin and Britney Cooper with the new ball and then came back at the death to clean up the tail, thus registering bowling figures of 5/39," the ICC noted.
PCB congratulates player
The Pakistan Cricket Board congratulated Sana on winning the award, saying: "We are proud of you Fatima!"
PCB congratulates Fatima Sana on winning ICC Women's Emerging Cricketer of the Year 2021 pic.twitter.com/5toPsz8sp3

— Pakistan Cricket (@TheRealPCB) January 23, 2022
Global pandemic hits world economies, Pakistan no exception: PM Imran Khan
PM Office provides landline number for citizens wanting to talk directly to premier.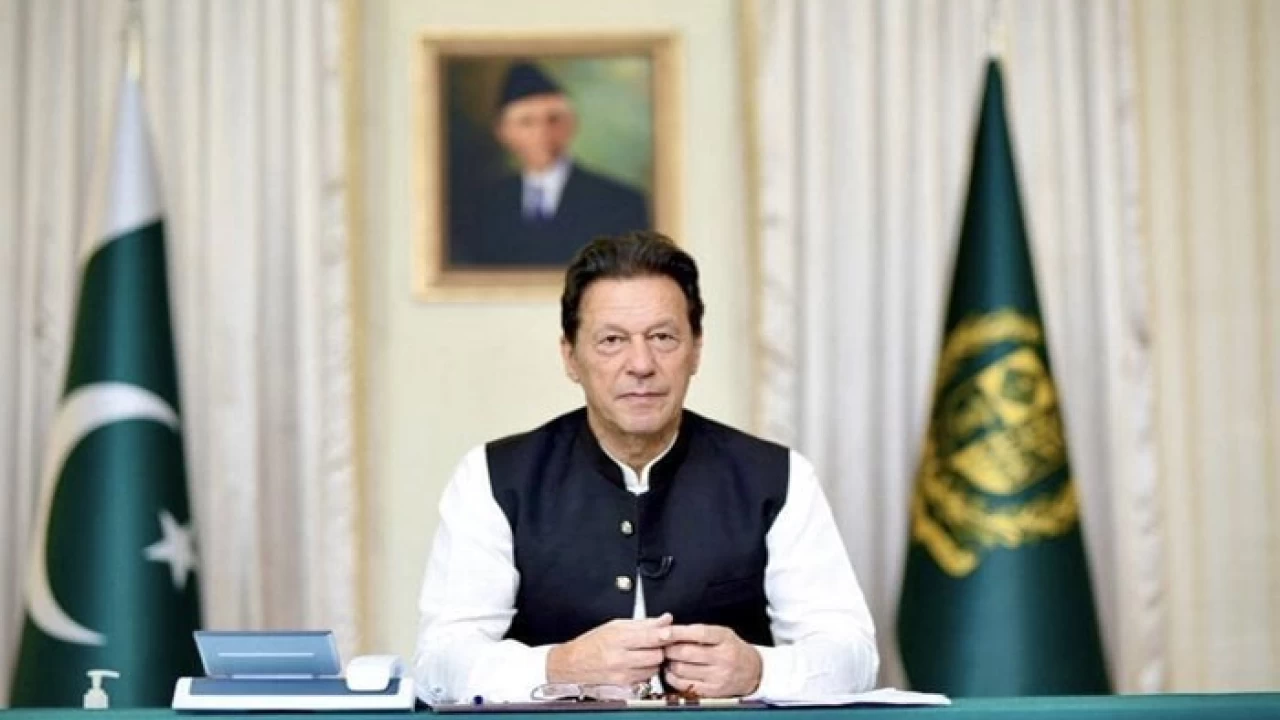 Islamabad: Prime Minister Imran Khan Sunday said that the global inflation and price hike of commodities triggered by sharp disruption in the supply and demand chain, due to Covid 19 pandemic, had affected all the countries of the world alike including Pakistan.
In a fifth session of "Aap Ka Wazir Azam Aap Key Sath' programme, the prime minister said that post-Covid scenario sent the prices of vital commodities skyrocketing and Pakistan was not the only country in the world to bear the brunt of imported global price hike.
According to PM Office Media Wing, the prime minister had held four such like live Tv sessions with the public last year. About 86 questions, 74 on telephone calls and 12 others via social media, were responded by the prime minister during these sessions.
The callers had raised different issues pertaining to corruption, land grabbing, inflation, coronavirus, Riyasat-i-Madina, etc., besides giving certain suggestions.
The highest participation in these sessions was made by the callers from Punjab province followed by Islamabad Capital Territory, Sindh and KPK. About 11 percent among these participants were overseas Pakistanis.
Major redressal of the public grievances included inheritance share of land as raised by a resident of Kohat, improvement of traffic system in Lahore, construction of RHC at a land donated by a resident of Sarai Alamgir for which the government of Punjab had allocated Rs30 million for the proposed scheme, waterlogging issue due to Gojra main drain in Faisalabad, stone crushing pollution issue at Ghora Gali, etc road, corruption in the utility store, passport issue at Pakistan embassy in Germany and initiation of criminal proceedings related to encroached land of an overseas Pakistani.
Issuance of prompt directions and resolution of their grievances by the prime minister had been widely appreciated by the participants who had also expressed their acknowledgment and gratitude to the prime minister.
South Korea pays Iran's UN dues with frozen assets
Iran has more than $7 billion in funds for oil shipments frozen at two South Korean banks due to US sanctions.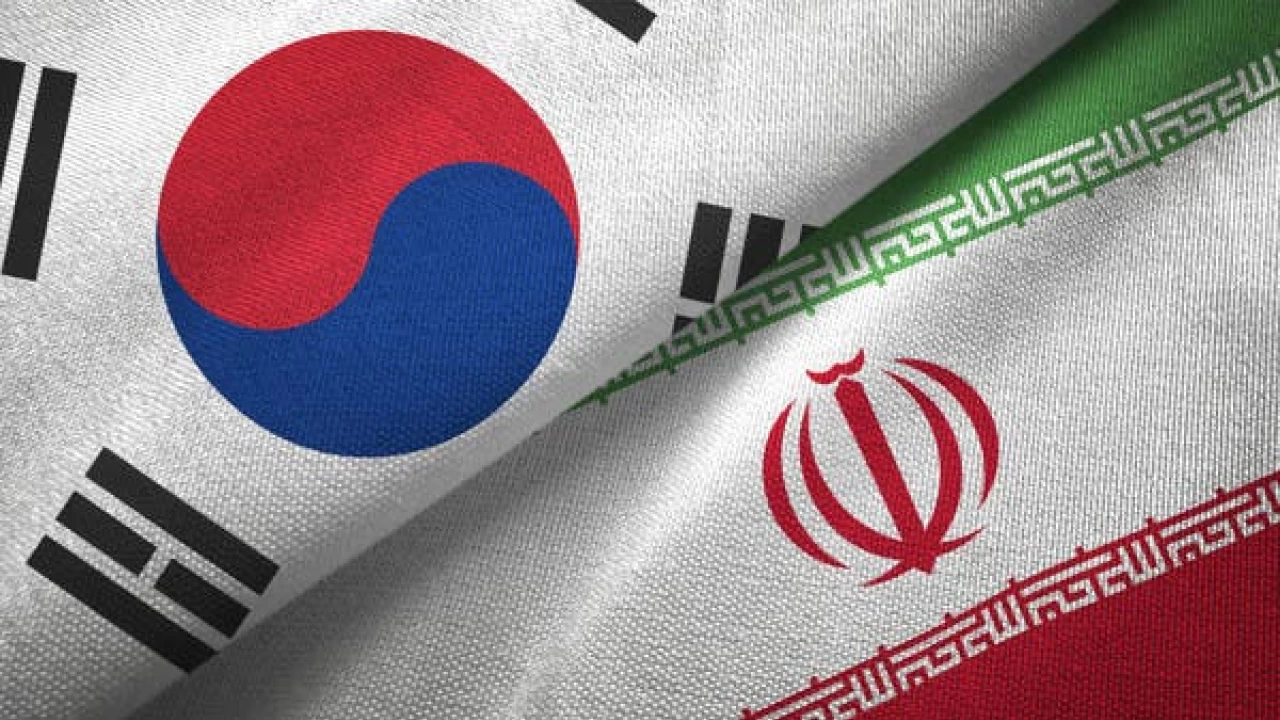 Seoul: South Korea has used $18 million of frozen Iranian assets to pay Tehran's dues to the UN, Seoul said Sunday, in a move to immediately restore the country's voting power.
The payment was made Friday in cooperation with the US and the UN after Iran made an "emergency request" to South Korea to pay the dues, the finance ministry said in a statement Sunday.
Iran has more than $7 billion in funds for oil shipments frozen at two South Korean banks due to US sanctions.
"Iran's voting right at the UN General Assembly is expected to be immediately restored with the payment," the ministry added.
The Islamic republic was South Korea's third-largest Middle Eastern trade partner before the United States unilaterally withdrew from a 2015 nuclear deal between Tehran and world powers and reimposed crippling sanctions.
The UN cited unpaid dues when it suspended Iran's voting rights at the General Assembly earlier this month.
Under the UN charter, a member country's right to vote is suspended when its arrears equal or exceed the dues it should have paid over the preceding two years.
Iran also lost its vote over unpaid dues last year. It said it could not pay even the minimum amount because of US economic sanctions.
After months of negotiations Iran was granted an exemption -- it was allowed to access money blocked by the US Treasury -- and got back its vote in June in time for the election of new members of the Security Council.
SOURCE: AFP