Afghanistan: Past and today
What was being feared just happened soon after the withdrawal of the US troops from Afghanistan, but the speed at which it all occurred was beyond anyone's imagination.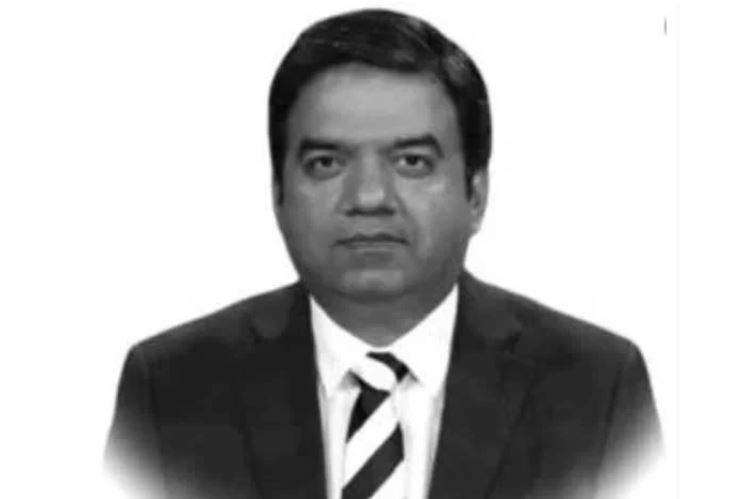 US President Joe Biden announced in April that the withdrawal of the US troops would begin on May 1 and would be completed by September- the 20th anniversary of the 9/11 attacks. The announcement sparked a debate over whether the Afghan forces were capable of stopping any possible aggression and fighting by the Taliban. A majority of US defense officials, intelligence reports, defense analysts and security experts agreed that the Ashraf Ghani's government could be overthrown after the withdrawal of the US troops.
The Taliban began advancing in various parts of Afghanistan in May after President Biden's announcement. Fighting also broke out on various fronts in June. On July 2, US forces secretly evacuated Bagram's largest military base. In August, the Taliban advanced rapidly and finally reached Kabul on August 15.
Now if you look at the Afghanistan's map, in it, except for the Panjshir Valley, virtually all of Afghanistan has fallen to the Taliban. This includes the main city of Mazar-e-Sharif, which is now under Taliban control. It's important to mention this city because it was a symbol of resistance even during the previous Taliban regime and the Taliban were not able to establish their presence here. The speed with which the Taliban reached Kabul and didn't encounter any resistance in a city like Mazar-e-Sharif is noteworthy.
A question also arises as to why the Afghan forces did not resist the Taliban. Wherever the Taliban came, Afghan forces surrendered and retreated. This process of the Afghan forces was initially interpreted by some friends as a war strategy. President Ashraf Ghani also made harsh statements in the beginning. As the Taliban approached Kabul, Ashraf Ghani's tone changed, but he was slow to agree to talks.
The Taliban have demanded from the beginning that Ashraf Ghani resign from the presidency of Afghanistan so that talks can take place. When the Taliban arrived at the gates of Kabul on Sunday, August 15, it was Ashraf Ghani who fled the country. According to the Russia's embassy, ​​Ashraf Ghani fled the country with a large sum of money in the form of dollars. The Taliban call the withdrawal of US troops from Afghanistan a victory for their political, military and moral position. Ashraf Ghani's escape from the country has also put him in a strong position.
Let us return to the question of why the Afghan forces surrendered and why they did not resist. After the Taliban's arrival in Kabul, it became clear that the retreat of Afghan forces was not a tactic of any kind, but it can be said that an army that does not have political and public support does not have the fighting spirit Can do Perhaps the same thing happened with the Afghan forces. No definite opinion can be formed as to how popular the army was at the public level, but it can be said that the political leadership failed to arouse in the army the spirit of defending its cities.
With the advance of the Taliban, the anti-Pakistan circles in Afghanistan and India kept trying hard to bring down the wreckage of this situation on Pakistan. The market for rhetoric and gossip on traditional media and social media remained hot. Pakistan was shown to be involved in a conflict in which its role was nothing more than a responsible neighbor.
In the end, it became as clear as day. Meanwhile, some quarters have also questioned US and NATO military assistance and training for Afghanistan, but trainers of Afghan forces appear to be standing aside, shaking their hands and clothes as the Taliban arrive in Kabul. US President Joe Biden is also surprised by the speed with which the Taliban overthrew the Afghan government, but he is justifying his decision to withdraw troops from Afghanistan.
In his policy statement, he made it clear to the world that "we are not ashamed of the decision to end the war in Afghanistan. If Afghan forces do not want to fight, the US military can do nothing for them. Can give training and money, not the spirit of fighting. Ashraf Ghani was advised to negotiate with the Taliban, he said, adding that Afghan forces would fight. In difficult circumstances, the Afghan leadership fled the country. "
The US president also warned the Taliban that they would retaliate if the Taliban attacked US interests. Although US President Joe Biden stands by his decision, his July 8 statement is significant in light of the surprise he described. Biden's remarks have graced social media and traditional media since the Taliban entered Kabul. In his statement, the US president expressed great confidence in the capabilities of the Afghan forces and insisted that the Afghan forces would stand firm against the Taliban and defend their country.
In the same statement, the US President also said that Afghanistan is not Vietnam and the scenes of helicopters landing at the embassy here will not be repeated, but the world has seen how history has repeated itself. The good news about the Taliban's journey to Kabul was that there was no large-scale bloodshed. The peace-loving Afghan people and their representatives now have to decide their own future. The outlines of how to walk the path of peace and how to establish lasting peace in Afghanistan are not yet clear.
From Doha, Mullah Abdul Ghani Baradar has arrived in Afghanistan with senior Taliban leadership and Afghan Taliban's spokesman Zabihullah Mujahid has also surfaced. At a press conference in Kabul, Mujahid formally declared a ceasefire and a general amnesty for former Afghan soldiers and aides to foreign forces. He assured that women would be given full rights in the light of Islamic teachings.
About the formation of new government, Mujahid said the consultations are underway and an announcement will be made soon. What will be the flag of Afghanistan will be decided soon, he further said. Zabihullah Mujahid assured the int'l community that Afghan soil would not be used against anyone. He also assured security to all embassies, international organizations, organizations and foreigners.
The statement of the Taliban's spokesman is very encouraging, but it's necessary to wait a few days for the situation to change!
BTS takes over UNGA, performs 'Permission to Dance' inside assembly hall
BTS' speech was followed by a pre-recorded performance of their latest song 'Permission to Dance' which in itself is a message of positivity and hoping for an end to the pandemic.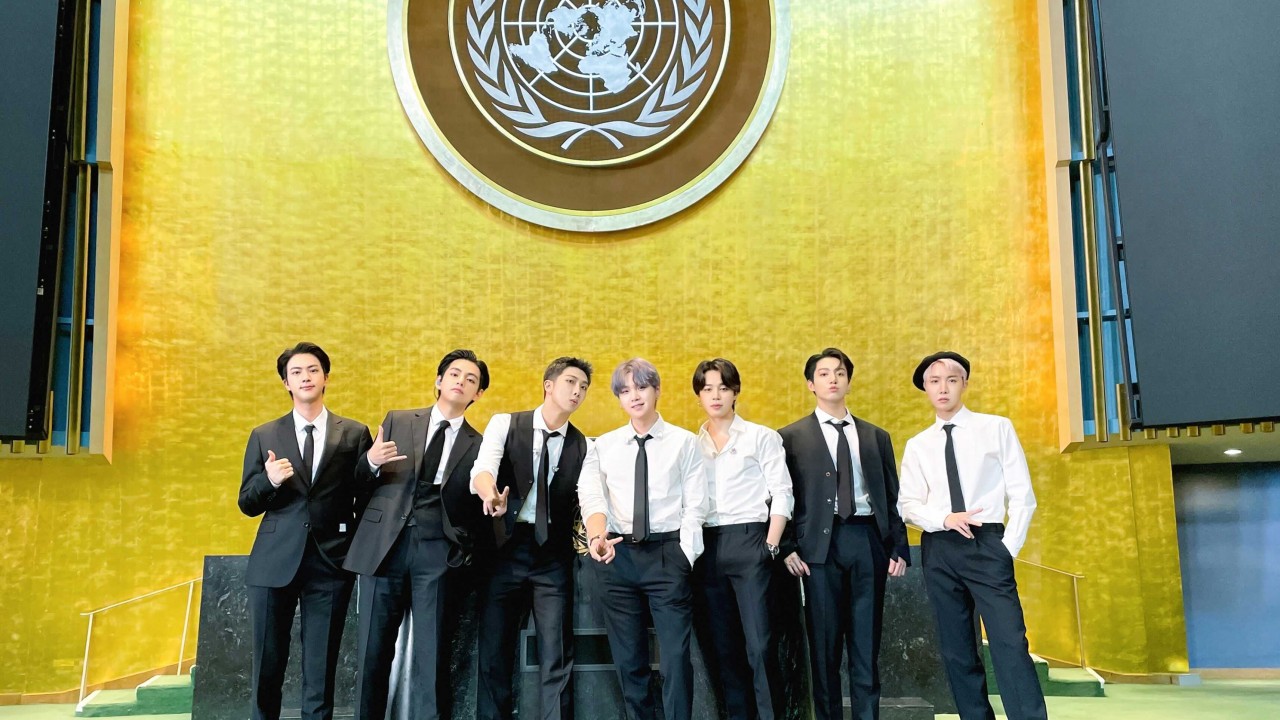 New York: Acclaimed K-POP band BTS addressed the United Nations General Assembly (UNGA) as the special presidential envoy for future generations and culture from their native South Korea— expressing their faith in young people's ability to imagine a better world despite pandemic.
They spoke about climate change, and sustainable development amid the pandemic. The band discussed the difficulties that the youth encountered as a result of the pandemic.
The group leader Kim Namjoon (RM) taking centrestage, began in Korean, "It is an honor to be here today, where BTS has been appointed as Special Presidential Envoy for The Republic of Korea. We're here today to share the stories of a future generation. Before we came here, we asked the young people in their teens and 20s around the world about their past two years and about the world they find themselves in today".
BTS' speech was followed by a pre-recorded performance of their latest song 'Permission to Dance' which in itself is a message of positivity and hoping for an end to the pandemic.
The artists took turns on stage during their seven-minute speech, but it wasn't all about UN goals.
The pre-recorded video was presented soon after all members of the band- Jimin, J-Hope, Jin, Suga, RM, Jungkook, and V- spoke about the possibilities of the future generation and their ability to adapt to changing times amid a raging coronavirus pandemic.
Korean President Moon Jae-in, at the conclusion of his speech in session, introduced the seven band members as the 'World's most loved artist'.
The UNICEF tweeted, "Today, BTS returned to #UNGA to share a powerful message on climate action, COVID-19 vaccines & the importance of taking care of ourselves and our communities. Thank you, @BTS_twt for inspiring a generation of young people. Together, we can create a better world. #BTSLoveMyself".
Watch here again the #BTSatUNGA performance!

"Permission to dance"@BTS_twt #BTSARMY https://t.co/StHI06YgRj

— UN News (@UN_News_Centre) September 20, 2021
It is pertinent to mention here that BTS began their 'Love Myself campaign' with UNICEF in 2017, and it was the subject of RM's first UN speech, which he gave in English.
The band virtually attended the 75th Assembly. It took place last year and offered its message through a film that brought people comfort.
This time, the band members took turns speaking in Korean, which was simultaneously dubbed in English.
Australia to cancel Afghan test if Taliban ban women's sports
Canberra: Cricket Australia Thursday issued an official notification, stating that they would cancel Test match against Afghanistan unless Taliban lift the reported ban on women's sports.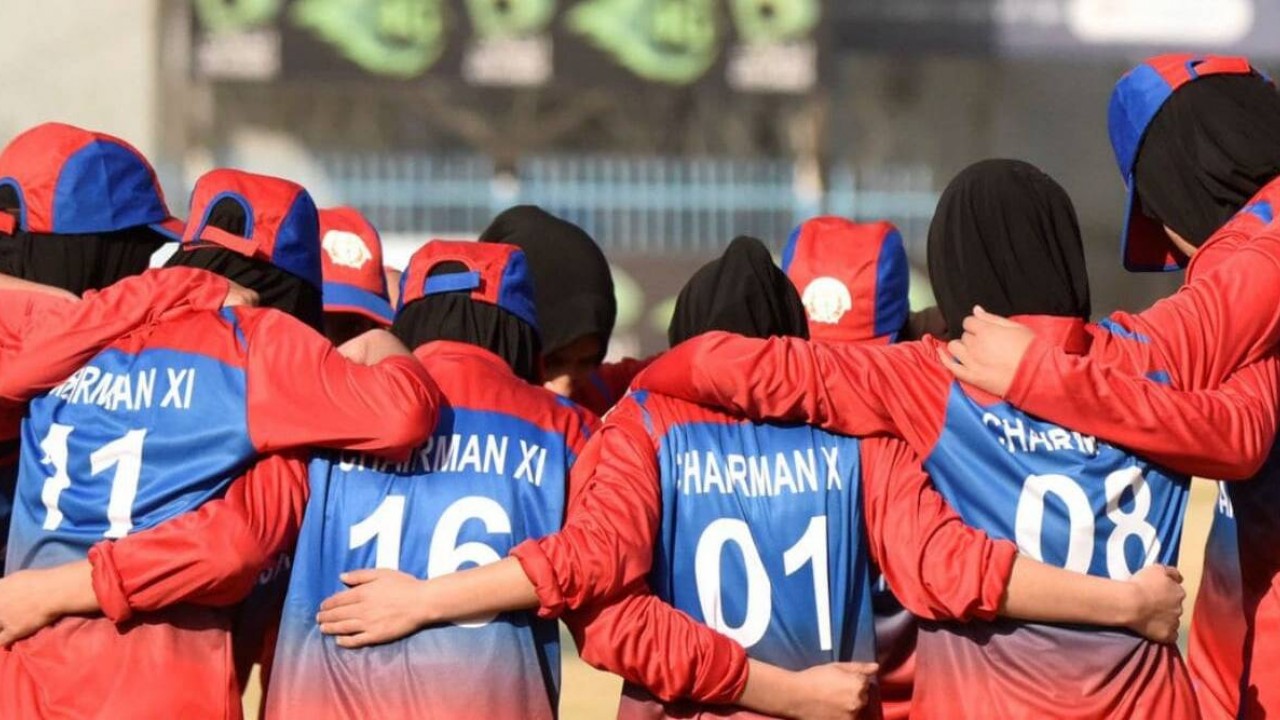 On its official twitter handle, Cricket Australia said that it will not host Afghanistan planned Test match in Hobart starting November 27, if news reports of Taliban views on the women's game were true.
"If recent media reports that women's cricket will not be supported in Afghanistan are substantiated, Cricket Australia would have no alternative but not to host Afghanistan for the proposed Test match due to be played in Hobart," said Cricket Australia in its statement.
An update on the proposed Test match against Afghanistan ⬇️ pic.twitter.com/p2q5LOJMlw

— Cricket Australia (@CricketAus) September 9, 2021
The Taliban, banned sports for women in the country saying, they don't think women will be allowed to play cricket as it's not necessary for them to participate.
According to SBS, Ahmadullah Wasiq, deputy head of the Taliban's cultural commission said, "In cricket, women might face a situation where their face and body will not be covered".
"Islam does not allow women to be seen like this," he stressed.
Meanwhile, players from Afghanistan women's soccer team are among dozens of athletes who were given visas to live in Australia and have been undergoing quarantine amid coronavirus pandemic.
However, it is a move that could cost Afghanistan its status as a Test-playing nation.
Afghanistan has a national women's cricket team — but its status has been thrown into question along with every other woman in the country after the Taliban ousted the U.S.-backed government.
In August, Taliban allowed men's cricket to continue and gave approval for the men's national team to travel to Australia for a test match in November.
New island emerges near Balochistan's Kund Malir beach
A new island have popped up near Sonmiani beach of Balochistan— discovered by the fishermen sailing along the coast on Thursday.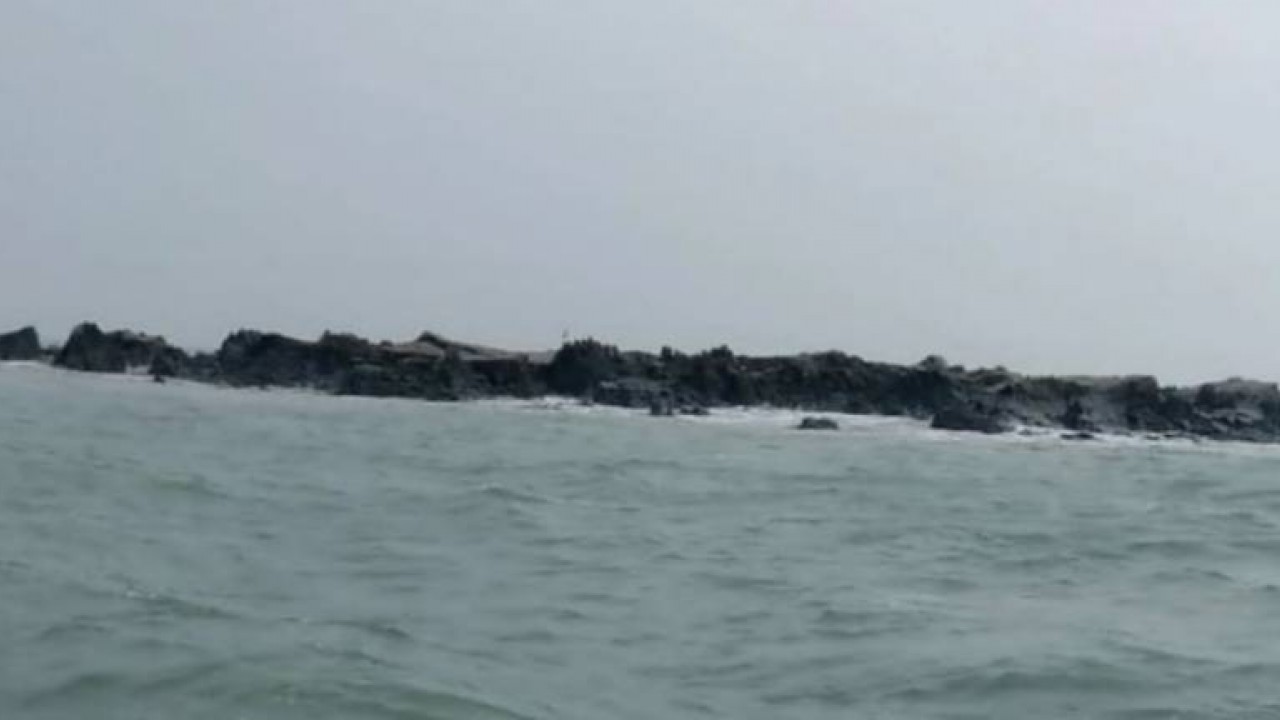 The technical advisor on marine fisheries at World Wild Fund (WWF), Muhammad Moazzam Khan said that the new island appeared in west off the coast of Sonmiani near Kund Malir.
"Such phenomena occurs due to geographical changes within the ocean depths," he said adding that these kind of small islands emerge, remain in place for a while and then diminish back into the waters.
It is pertinent mention here that such Islands had earlier emerged at the same location in 2000 and 2010.
The first known emergence, during November 1945, was concurrent with an earthquake of magnitude 8.0.
The 2nd and 3rd emergences were in March 1999 and November 2010 respectively.
In 2013, an island emerged off Gwadar coast after a powerful 7.7 magnitude earthquake struck Pakistan. However, the island disappeared after some time.
Landsat images of March 1999 and November 2010 emergences indicate appearance of round-shaped island of 4.4 and 5.2 hectare area, followed by erosion and disappearance. The island was composed of mud breccias and circular vents spewing mud slurry and methane gas.