Noon, Meem and Sheen League!
The PML-N is united and one. Noon, Meem and Sheen are not a league. PML-N is the real Muslim League. These views were expressed by former Prime Minister and PML-N leader Shahid Khaqan Abbasi in an informal conversation with journalists in Lahore.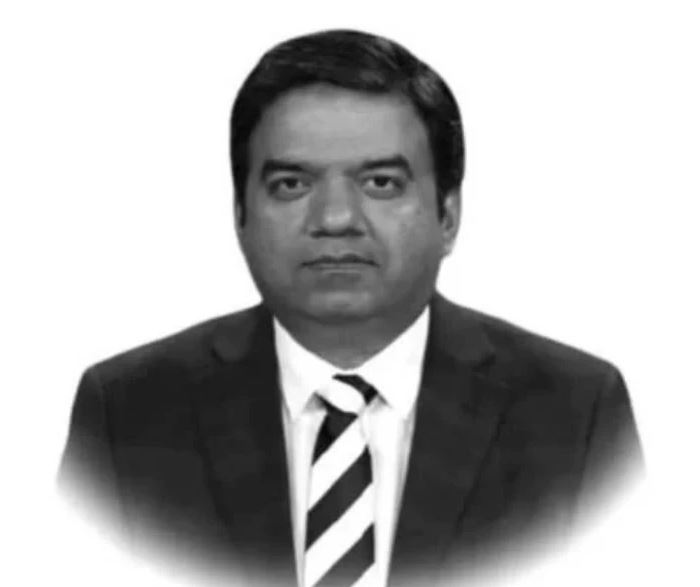 A similar thing was said a day ago by PML-N leader Rana Sanaullah during a press conference. Rana Sanaullah said, "Noon League is a political force. Be it elections or votes, PML-N is the biggest party." There is no difference in Noon League, Noon, Meem and Shane were all sitting together in the meeting. Opponents of the Noon League see the benefits of propaganda against Maryam Nawaz. It is not Mian Muhammad Shahbaz Sharif and Maryam Nawaz but me who must be present in the organizational meetings.
Why did the PML-N leadership need to make such clarifications and are there really any differences in the PML-N regarding the party leadership? When I sat down to write a column today, I thought why not find the answers to these questions. Considering the current situation, the issue started with a statement by PML-N National Assembly member Mian Javed Latif from Sheikhupura. In an interview to a private TV channel, Javed Latif said, "The debate over the statement has become very long. In fact, some people are given assignments to thwart a successful movement when an experienced politician damages the statement." It doesn't happen without an assignment. Assignments are given to people who don't believe in the constitution and the law. Don't get my name out of my mouth. Mian Muhammad Nawaz Sharif and his party are in trouble because of the principle.
According to our "Waqf-e-Hal", PML-N President Muhammad Shahbaz Sharif not only resented this conversation of Mian Javed Latif but also expressed his indignation and he and his son Hamza Shahbaz of PML-N. He also did not attend organizational meetings. Mian Shahbaz Sharif drew the attention of his elder brother and PML-N leader Mian Muhammad Nawaz Sharif to the fact that in order to maintain discipline in the party, not only the members who talk like this were dealt with severely but also Anarchy will grow within the party and news of differences within the Sharif family will also gain prominence. Therefore, in order to dispel the impression, it is necessary to show Mian Javed Latif, who considers himself an important part of the London camp. Cause notice should also be issued from London.
Javed Latif Sahib got the notice but the discussion on various statements of PML-N in the media got more and more which of course did not have any political benefit. This is sending a message to elements inside and outside the party that the party is united despite the differences in rhetoric and that Nawaz Sharif's aggressive attitude and Mian Shahbaz Sharif's grip on the party are getting stronger. It seems that the preparations for the elections are well underway. Everyone will remember that Shahbaz Sharif, while addressing the Workers Convention in Sialkot, had predicted that the PML-N under the leadership of Nawaz Sharif would win the next elections and said that our demand for it was clear and transparent. There are elections. He further said that the next election will be of Noon League.
There is a clear message in these words of Shahbaz Sharif and his repeated demands for transparent elections that if the next elections are made more transparent for the PML-N and some forces become neutral, then the PML-N will not be able to hold the next elections. The battle will be over. Evidence of this is evident in his confident tone and body language. The next few months are very important for the PML-N because of the flood of inflation that has hit the country. It will also benefit them the most politically. Just a few days ago, we saw on all TV channels how a woman in Karachi stopped Shahbaz Sharif at the airport and complained about the piles of garbage in Lahore and said that we miss you. It is clear that any movement based on inflation and similar public opinion can yield better results and political fruits.
Opposition leader Mian Hamza Shahbaz's visit to South Punjab and public campaign have also been reported in the Punjab Assembly. They are going to run campaigns which is an indication that the party leadership is showing confidence in attacking the strongholds of the PTI. Not only this, Maryam Nawaz is also expected to be fielded soon, as the PML-N circles indicate after these organizational meetings, Nawaz Sharif will also announce the schedule of public meetings.
If this mass-contact campaign gets public issues especially inflation, and other controversial issues involved, the team of Shahbaz Sharif, Maryam Nawaz and Hamza Shahbaz can create problem for the government and establish ground for elections before time. Mian Shahbaz Sharif has received a pat on the back from party leader Mian Muhammad Nawaz Sharif over the issue of issuing showcause to Javed Latif. Be it politics or any battle, victory can only be won by a team working under one commander. Recent statements by Rana Sanaullah and Shahid Khaqan Abbasi suggest that the PML-N, under the command of Shahbaz Sharif, is weighing a new blow on its rival.
Pak vs Ind: Virat Kohli shares his hilarious take on arch-rivals clash
Lahore: Indian skipper Virat Kohli recently shared his hilarious response to his team's match against Pakistan in the ICC Men's T20 World Cup, on Thursday.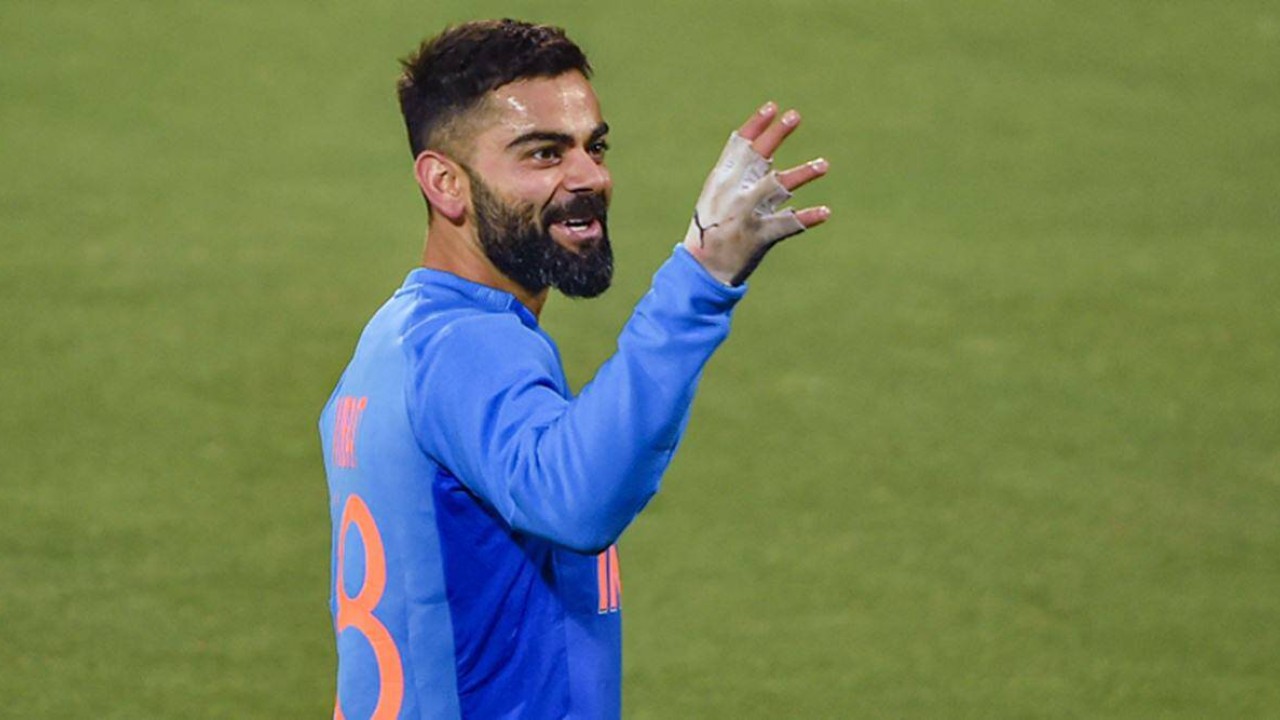 The Star Indian cricketer Virat Kholi has shared the hilarious feeling on his Instagram handle -- regarding arch-rivals Pakistan Vs India T20 World Cup match.
"People: Big match on Sunday. You're nervous, right?" wrote the Indian skipper.
View this post on Instagram
"Me: WROGN"
This is not the first time that Virat has brushed off his feelings about India vs Pakistan match.
In an interview, Virat said that it was just another game for him.
China tested hypersonic weapons twice in July-August, 'stunned' US military: report
China conducted not one, but two tests of new hypersonic weapons in July and August, the Financial Times (FT) newspaper has reported, raising more concerns in the United States about the growing military capabilities of its geopolitical rival.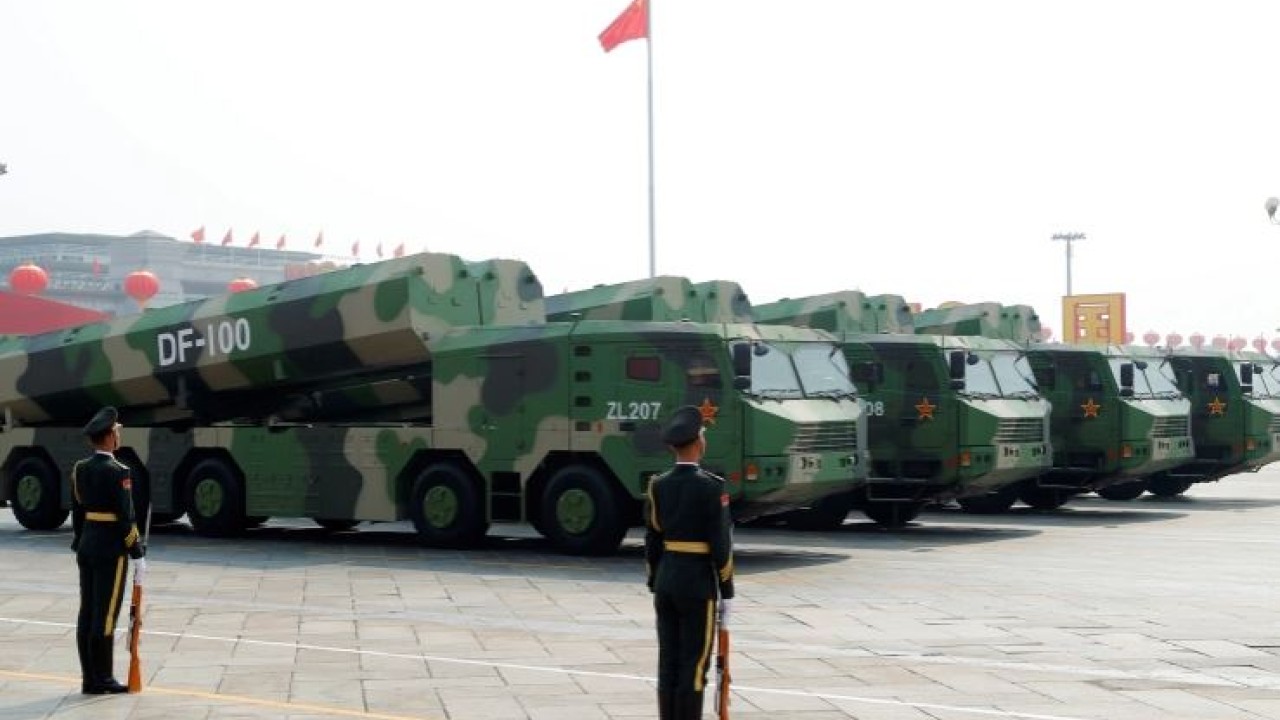 The London-based Financial Times reported on Thursday that Beijing launched a rocket that employed a "fractional orbital bombardment" system to propel a nuclear-capable "hypersonic glide vehicle" around the Earth for the first time on July 27, according to four people familiar with US intelligence assessments.
More than two weeks later on August 13, China conducted a second hypersonic test, the report said citing two people familiar with the matter.
The newspaper initially reported, in a story published over the weekend that the first test was done in August, instead of the end of July.
The latest report said that the missile test "stunned" American military and intelligence officials about the Chinese military advance.
It further said that US scientists "were struggling to understand" the hypersonic weapon's capability, "which the US does not currently possess".
In response to the FT's initial report, China's Foreign Ministry said that it had only launched a space plane and the test took place on July 16.
"It's understood that this was a routine test of a space vehicle to verify technology of spacecraft's reusability," Chinese Foreign Ministry spokesman Zhao Lijian said on Monday.
Zhao was quoted by state-owned broadcaster CGTN as saying that the test was "essential" for reducing the cost of spacecraft use, and providing a convenient and inexpensive way for humans to use space for "peaceful purposes".
US 'very concerned'
In a statement earlier this week, US State Department spokesperson Ned Price said that the administration of President Joe Biden was very concerned about the latest development in China's nuclear arms capability and "novel delivery systems".
Reporters travelling with Biden on Wednesday also asked him if he was concerned by the report, and he replied, "Yes".
According to estimates and analysis, hypersonic weapons travel in the upper atmosphere at speeds of up to 6,200 kilometres per hour (3,853 miles per hour) – more than five times the speed of sound, which travels at about 1,235 km/h (767 mph) and evade even the most advanced radar systems.
On Monday, US Senator Angus King described the new weapon as a "strategic game-changers with the dangerous potential to fundamentally undermine strategic stability as we know it".
"The implications of these weapons under development by China or Russia could be catastrophic," the senator from Maine was quoted by reports as saying.
The US is also said to be racing to develop its own hypersonic weapon technology.
According to reports, US military contractors such as Lockheed Martin and Raytheon Technologies are involved in the missiles' development.
Writing for the Foreign Policy magazine, Jeffrey Lewis, a non-proliferation expert at the Middlebury Institute of International Studies, said that China's test was "unwelcome news", but he added that the technology was "not new", pointing out that the Soviet Union deployed the same system during the Cold War.
Lewis, however, warned that the latest development "is yet another step in a pointless, costly, and dangerous arms race".
SOURCE: AL JAZEERA
Lal Haweli to be converted in university soon, says Shiekh Rasheed
Rawalpindi : The Federal Interior Minister Shiekh Rasheed announced on Thrusday that his house "Lal Haweli " would become a university soon.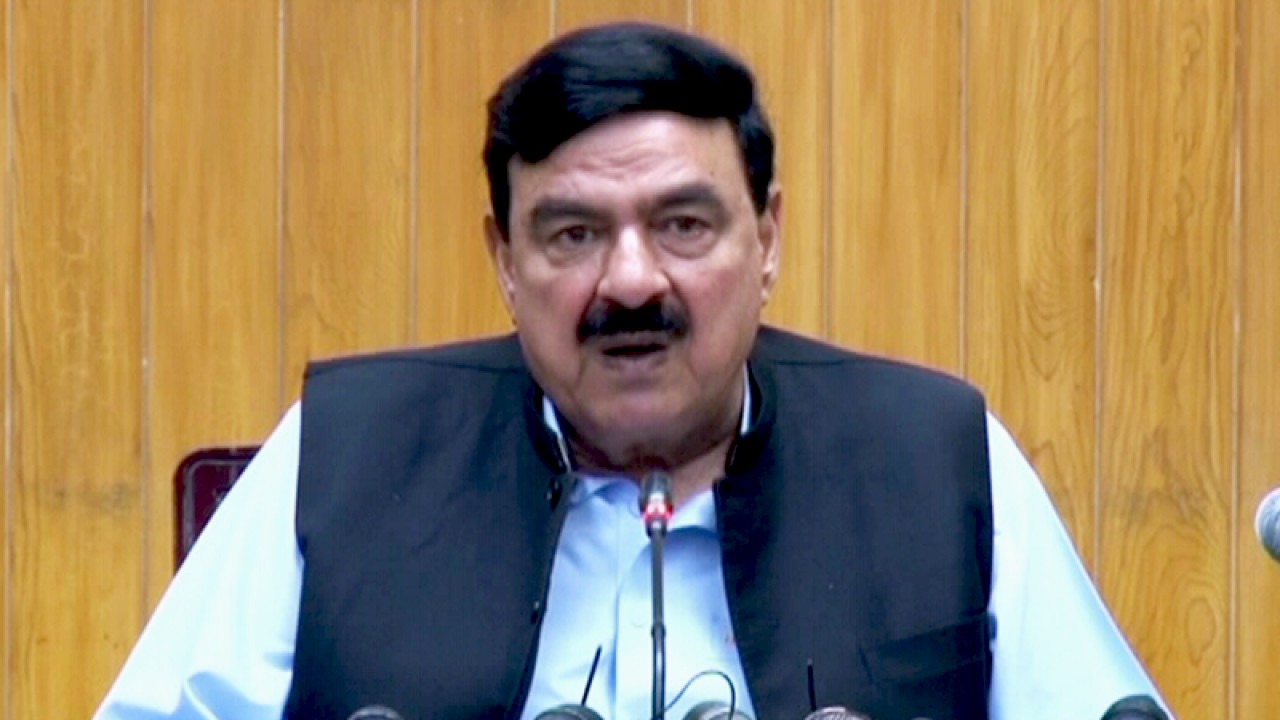 While talking to the media at the inauguration of the Multipurpose Academic Hall at Government Associate College for Women, Shiekh Rasheed has said that the Lal Haveli would be changed in university.
Federal Interior Minister stated, "Lal Haveli will play a role in educating girls from top foreign universities."Sheikh Rashid, speaking at a college occasion, suggested that colleges and institutions should be built on any vacant properties in Rawalpindi.
The Federal Home Minister further stated that transportation in females' colleges has received special attention and will continue to do so. There is no way a girl will walk more than a kilometer.
Sheikh Rasheed Ahmed also stated that the focus currently is on hospitals, stating that the Holy Family Hospital has received 20 ventilators and that the Nalla Lei Expressway and Ring Road project has been approved.
Interior Minister Sheikh Rashid Ahmed assured on Wednesday that the Pakistan Tehreek-e-Insaaf (PTI) government would complete its five-year constitutional term.
Talking to media persons, he said that all efforts are being made to provide relief to the citizens.
Prime Minister Imran Khan chaired the weekly meetings to review prices of essential commodities and steps were being taken to control price hikes.
While answering a question he said, "I am happy that Pakistan Democratic Movement has selected my city for protest. If they will not take the law into their hands then there will be no problem."