Historic government; historic period
Pakistan is currently going through a historic period. For the first time in its history, Pakistan Tehreek-e-Insaf is in power.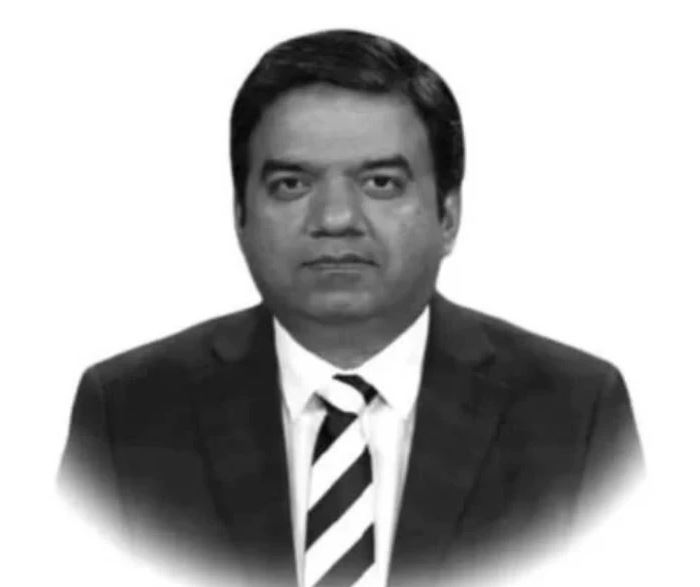 For the first time in history, the US dollar is also touching the mark of Rs170. For the first time in history, petrol has gone up to Rs123 per litre. According to the SBP data, Pakistan's internal and external debt has reached Rs39,859 billion in June 2021. A landmark presidential ordinance has imposed an advance income tax of 5 to 35 percent on electricity bills. Additional tax will be applicable on electricity bills of non-filers belonging to professional sectors. This is in addition to the 40% increase in electricity prices from 2018 to date. The basic rate of electricity in 2018 was Rs11.72 paise per unit, which has now increased by Rs 4.72 paise to Rs16.44 paise per unit.
According to the official retail rate, one kg of sugar is available in Rs89.75. Ordinary consumers who find sugar at this price in the market are considered lucky. According to last week's statistics, the price of ghee was Rs345.70 per kg. A 20kg bag of flour costs Rs1,180, meaning one kilogram of flour costs about Rs60. Despite this year's historic and record wheat production, flour is not cheap. Despite record production, wheat has to be imported.
The PTI government has successfully completed its 3 years. On the completion of 3 years, a big celebration was also held at the federal level in which the achievements of the government were lost. The government of Punjab, the largest province in Pakistan in terms of population, also publicized its performance after completing 3 years. Now if we talk about the prices of flour, ghee, sugar, petrol and the dollar 3 years ago, the difference is sky high. The income of the common man has not increased while inflation has doubled. This historic inflation has made it difficult for the common man to light a stove. According to a recent outlook report by the Asian Development Bank, Pakistan's growth in 2022 will be 4%. The same Outlook report also states that the inflation rate will remain at 7.5 percent. Rising prices of wheat, sugar and foodstuffs will lead to higher prices.
Well, every one of our beloved Prime Ministers has a very positive attitude, he is an athlete, he has sportsmanship, he demands the same attitude from his party and the people, where he keeps urging his team to work hard. I have repeatedly advised not to panic. Interesting reactions of the people on social media to this statement of the Prime Minister also keep coming to the fore. In some light-hearted public videos on rising inflation, citizens are seen pleading, "Prime Minister! Now let us panic. " There are also some tyrants on social media who keep searching for past statements and tweets of the Prime Minister and his team's top leaders.
On the other hand, when petrol became a little more expensive, he immediately posted an old tweet and statement on social media in which the increase in the price of petrol was proved to be the theft of the thief rulers or there was a comparison between the real price of petrol and the tax. In the days of his opposition, Khan Sahib has also tried to launch a civil disobedience movement. In such a situation, he had set fire to the electricity bill in front of the people. However, now that the price of electricity has reached the level of his government, the people are waiting to see what the Prime Minister will advise them to set fire to. Finance Minister Shaukat Tareen blames "corona virus" for inflation. He believes the global epidemic has affected the world's supply line and pushed up commodity prices around the world. Talking to media this week, he said that the current price of sugar in the global market is 4 430 per tonne as against 24 240 per tonne in 2018. He also claimed that India, Sri Lanka, Nepal and Vietnam were selling expensive petrol to us.
Now compare Pakistan with India, then 2 rupees 30 paise becomes one Indian rupee. India's per capita income is 22 2,200, inflation is 5.6% and the average price of petrol is Rs 105 per liter. Pakistan's per capita income is 90 1,190 and inflation is 8.4 percent. It is not appropriate to make such a comparison. However, other government spokespersons have also offered similar interpretations on the rise in petrol prices. Inflation and government figures may be correct somewhere, but the common man is also going through a difficult economic period historically.
Look at the good fortune of the sitting government that it has got an opposition in its time which has hardly any other government in history. The opposition has to be the voice while expressing the people on how friendly or hostile the policies of the government are, but the opposition has not yet decided how to be the voice against the government. The PML-N is the largest opposition party. To give the government a tough time, he is still embroiled in a dilemma over whether to honor the vote or the performance, often confused even by his big and small leaders. PML-N leader Rana Sanaullah has said that he will decide to launch a movement against inflation later, now let the people enjoy some more change.
The PPP is still going through a new process of self-identification after splitting from the PDM, so it too has not been able to become the voice of the people on the most important public issue like inflation. Maulana Fazlur Rehman is a sting of the PPP, so he is also keeping pace with the PML-N. Perhaps the repeated warnings from the government leaders have made a small place in some corner of his heart and mind Like the PPP, the PML-N should not leave them alone at any point. Jamaat-e-Islami has started its protests against inflation. So far, however, they are proving to be the sound of parrots in the gallery.
The duty of real opposition is to stand in the way of the public interest and against wrong policies of the government. Well, since we are living in a historical period, perhaps that is why the opposition seems to be playing a historic role. Whatever the economic indicators of the government, the rising inflation, unemployment and the depreciating value of the rupee are indications that the average Pakistani is getting poorer with each passing day and this historic era is dark for the common man. And this historical period is becoming the era of darkness for masses!


Pakistan's regional exports surge 31% in three months of FY22
Pakistan's exports to the seven regional countries have posted 31.6 per cent jump in first three months of current financial year (2021-22) as compared to the corresponding months of last year.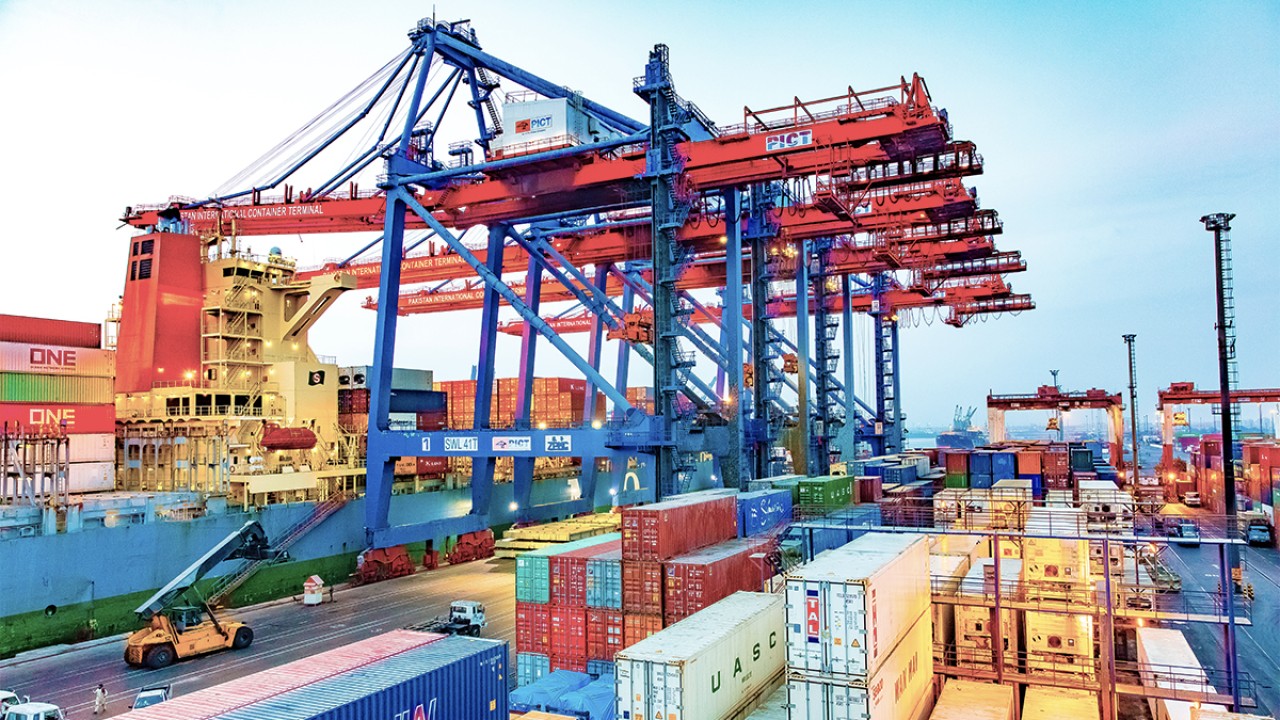 The country's exports to the regional countries including Afghanistan, China, Bangladesh, Sri Lanka, India, Nepal, and the Maldives account for a small amount of $946.212 million, which is 13.64 per cent of Pakistan's overall exports of $6933.08 million during July-September (2021-22), the State Bank of Pakistan (SBP) reported.
China tops the list of countries in terms of Pakistan's exports to its neighbouring , leaving behind other countries such Bangladesh and Afghanistan.
Pakistan carried out its border trade with the farther neighbour Sri Lanka, India, Nepal and Maldives.
Pakistan's exports to China posted growth of 69.73 percent to $559.153 million in three months of this year from $329.421 million during last year, while exports to Bangladesh also increased by 37.572 percent to $175.389 million from $127.487 million.
The country's exports to Afghanistan however dropped by 39.12 percent to $127.647 million this year from $209.868 million whereas exports to India plunged by a whopping 90.43 percent to $0.099 million from $1.035 as the government has suspended trade relations with India.
Similarly, exports to Sri Lanka rose by 64.96 percent to $81.017 million from $49.111 million in the previous year whereas exports to Nepal also increased by 5.18 percent to $1.238 million from 1.177 million, in addition exports to Maldives increased by 53.54 percent to $1.669 million from 1.087million, it added.
On the other hand, the imports from seven regional countries were recorded at $4128.996 million during the period under review as compared to $2895.227 million during last year, showing increase of 42.61 percent.
The imports from China during July-September 2021-22 were recorded at $4012.100 million against the $2793.755 million during July-September 2020-21, showing an increase of 43.6 percent during the period.
Among other countries, imports from India worth $42.502 million against the imports of $49.947 million, decrease of 14.9 percent while imports from Afghanistan increased by 88.49 percent from $17.820 million to $33.589 million.
Meanwhile, imports from Sri Lanka witnessed 3.27 percent increase from $21.313 million to $22.010 million whereas Pakistan Imports from Bangladesh recorded at $ 17.446 million from $12.118 million during last year.
Pakistan received 20.8 percent less imported items from Nepal as imports fell from $0.274 million to $0.217 million during the period, the stats show.
SOURCE: APP
Scotland beat Oman in T20 World Cup, qualifies for second round for first time
Scotland secured eight-wicket win over Oman in T20 World Cup game on Thursday, qualifying second round for the first time.
The Scots comfortably chased down their target of 123 with 18 balls to spare to register their third win out of three in qualifying.
Bangladesh, who were stunned by Scotland in their opening game, secured the second qualifying spot in Group B by seeing off Papua New Guinea by 84 runs.
Scotland will go into Group 2 of the Super 12s alongside Afghanistan, India, New Zealand, Pakistan and the runners-up from qualifying Group A — either Ireland or Namibia.
Scotland had restricted Oman to 122 all out to put themselves in pole position knowing that victory would guarantee a spot in the next round.
Oman, who won the toss and opted to bat, got off to a terrible start when Jatinder Singh was out second ball following a run-out mix-up which left him and opener Aqib Ilyas at the same end.
Ilyas went on to top score with 37 off 35 balls but the home side never shook off the shackles of the Scottish bowling.
Only three Oman batters reached double figures while impressive fast bowler Josh Davey took 3-25.
The Omanis made two changes to the side that lost to Bangladesh on Tuesday with Suraj Kumar and Khawar Ali coming in for Ayan Khan and Kaleemullah.
Scotland had brought back Safyaan Sharif for Alasdair Evans.
Sri Lanka qualified on Wednesday from Group A with either Ireland or Namibia set to join them on Friday.
SOURCE : AFP
Us dollar touches 174 mark against Pakistani rupee
Karachi: US dollar on Thursday jumped 49 paisa in the inter-bank market to be traded at Rs173.96, weakening the rupee by -0.28%.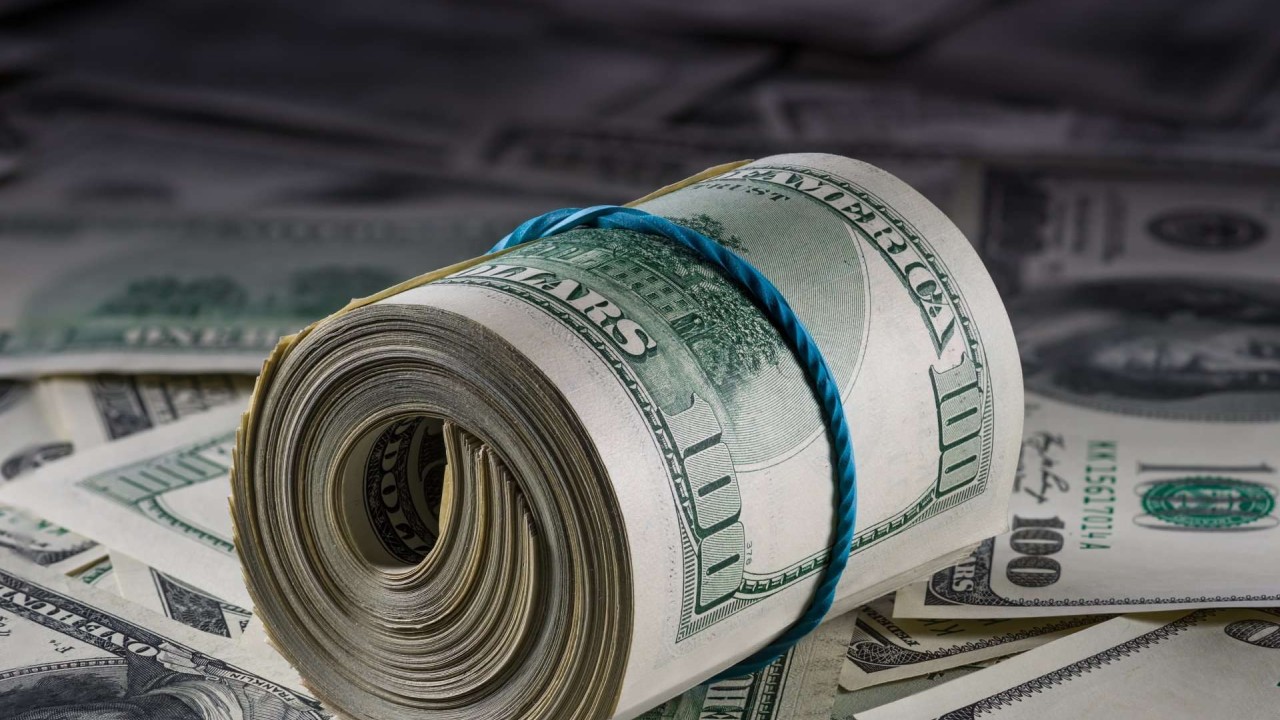 According to the State Bank of Pakistan (SBP), the Pakistani rupee continued to lose its ground against the US dollar for the second consecutive session in the inter-bank market depreciating by -0.28% to close the day's trade at Rs173.96.
The demand for dollars continues to be strong owing to the pressure from importers on the back of a strong economic recovery, pushing the domestic currency lower, experts said.
Interbank closing #ExchangeRate for today: https://t.co/wqpWAXJuPw pic.twitter.com/q7sdXoK9tu

— SBP (@StateBank_Pak) October 21, 2021
Traders associated with the Forex market say the main reason for rising in the dollar rate in Pakistan on Tuesday is the increase in import bills.
Earlier Pakistani rupee had touched an all-time low of Rs163.84 against the greenback last year in October.