Historic government; historic period
Pakistan is currently going through a historic period. For the first time in its history, Pakistan Tehreek-e-Insaf is in power.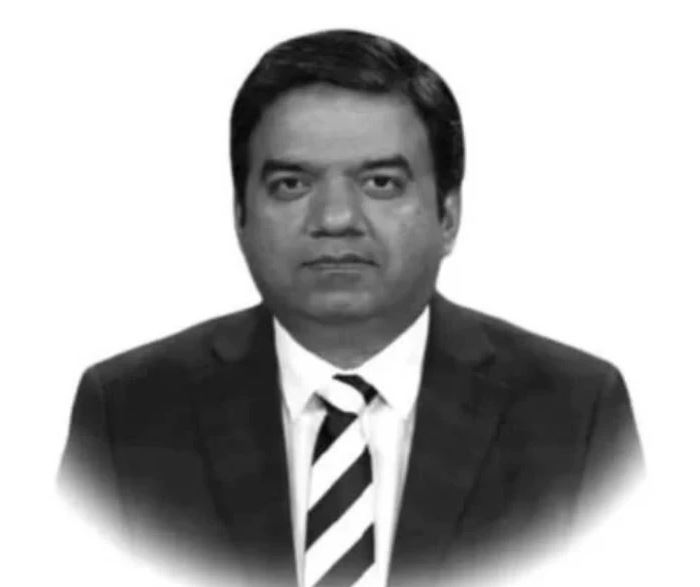 For the first time in history, the US dollar is also touching the mark of Rs170. For the first time in history, petrol has gone up to Rs123 per litre. According to the SBP data, Pakistan's internal and external debt has reached Rs39,859 billion in June 2021. A landmark presidential ordinance has imposed an advance income tax of 5 to 35 percent on electricity bills. Additional tax will be applicable on electricity bills of non-filers belonging to professional sectors. This is in addition to the 40% increase in electricity prices from 2018 to date. The basic rate of electricity in 2018 was Rs11.72 paise per unit, which has now increased by Rs 4.72 paise to Rs16.44 paise per unit.
According to the official retail rate, one kg of sugar is available in Rs89.75. Ordinary consumers who find sugar at this price in the market are considered lucky. According to last week's statistics, the price of ghee was Rs345.70 per kg. A 20kg bag of flour costs Rs1,180, meaning one kilogram of flour costs about Rs60. Despite this year's historic and record wheat production, flour is not cheap. Despite record production, wheat has to be imported.
The PTI government has successfully completed its 3 years. On the completion of 3 years, a big celebration was also held at the federal level in which the achievements of the government were lost. The government of Punjab, the largest province in Pakistan in terms of population, also publicized its performance after completing 3 years. Now if we talk about the prices of flour, ghee, sugar, petrol and the dollar 3 years ago, the difference is sky high. The income of the common man has not increased while inflation has doubled. This historic inflation has made it difficult for the common man to light a stove. According to a recent outlook report by the Asian Development Bank, Pakistan's growth in 2022 will be 4%. The same Outlook report also states that the inflation rate will remain at 7.5 percent. Rising prices of wheat, sugar and foodstuffs will lead to higher prices.
Well, every one of our beloved Prime Ministers has a very positive attitude, he is an athlete, he has sportsmanship, he demands the same attitude from his party and the people, where he keeps urging his team to work hard. I have repeatedly advised not to panic. Interesting reactions of the people on social media to this statement of the Prime Minister also keep coming to the fore. In some light-hearted public videos on rising inflation, citizens are seen pleading, "Prime Minister! Now let us panic. " There are also some tyrants on social media who keep searching for past statements and tweets of the Prime Minister and his team's top leaders.
On the other hand, when petrol became a little more expensive, he immediately posted an old tweet and statement on social media in which the increase in the price of petrol was proved to be the theft of the thief rulers or there was a comparison between the real price of petrol and the tax. In the days of his opposition, Khan Sahib has also tried to launch a civil disobedience movement. In such a situation, he had set fire to the electricity bill in front of the people. However, now that the price of electricity has reached the level of his government, the people are waiting to see what the Prime Minister will advise them to set fire to. Finance Minister Shaukat Tareen blames "corona virus" for inflation. He believes the global epidemic has affected the world's supply line and pushed up commodity prices around the world. Talking to media this week, he said that the current price of sugar in the global market is 4 430 per tonne as against 24 240 per tonne in 2018. He also claimed that India, Sri Lanka, Nepal and Vietnam were selling expensive petrol to us.
Now compare Pakistan with India, then 2 rupees 30 paise becomes one Indian rupee. India's per capita income is 22 2,200, inflation is 5.6% and the average price of petrol is Rs 105 per liter. Pakistan's per capita income is 90 1,190 and inflation is 8.4 percent. It is not appropriate to make such a comparison. However, other government spokespersons have also offered similar interpretations on the rise in petrol prices. Inflation and government figures may be correct somewhere, but the common man is also going through a difficult economic period historically.
Look at the good fortune of the sitting government that it has got an opposition in its time which has hardly any other government in history. The opposition has to be the voice while expressing the people on how friendly or hostile the policies of the government are, but the opposition has not yet decided how to be the voice against the government. The PML-N is the largest opposition party. To give the government a tough time, he is still embroiled in a dilemma over whether to honor the vote or the performance, often confused even by his big and small leaders. PML-N leader Rana Sanaullah has said that he will decide to launch a movement against inflation later, now let the people enjoy some more change.
The PPP is still going through a new process of self-identification after splitting from the PDM, so it too has not been able to become the voice of the people on the most important public issue like inflation. Maulana Fazlur Rehman is a sting of the PPP, so he is also keeping pace with the PML-N. Perhaps the repeated warnings from the government leaders have made a small place in some corner of his heart and mind Like the PPP, the PML-N should not leave them alone at any point. Jamaat-e-Islami has started its protests against inflation. So far, however, they are proving to be the sound of parrots in the gallery.
The duty of real opposition is to stand in the way of the public interest and against wrong policies of the government. Well, since we are living in a historical period, perhaps that is why the opposition seems to be playing a historic role. Whatever the economic indicators of the government, the rising inflation, unemployment and the depreciating value of the rupee are indications that the average Pakistani is getting poorer with each passing day and this historic era is dark for the common man. And this historical period is becoming the era of darkness for masses!


'Very high risk': WHO warns of likely spread of Covid omicron variant globally
The global health body designated the variant B.1.1.529, which was first spotted in South Africa, as a "variant of concern" on Friday.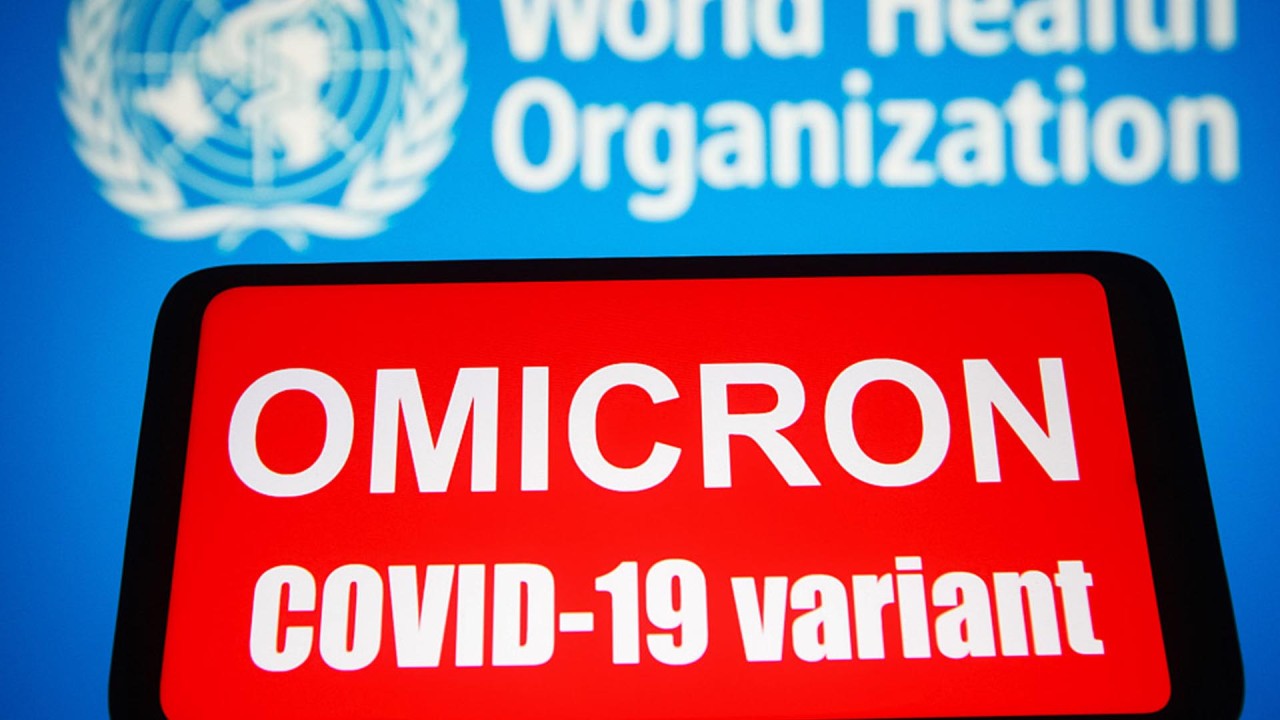 LONDON: The omicron variant of the coronavirus is likely to spread further and poses a "very high" global risk, according to the World Health Organization, which warned Monday surges of Covid infections caused by the variant of concern could have "severe consequences" for some areas.
"Given mutations that may confer immune escape potential and possibly transmissibility advantage, the likelihood of potential further spread of Omicron at the global level is high," the WHO said in its risk assessment on Monday within a technical brief to its 194 member states.
"Depending on these characteristics, there could be future surges of Covid-19, which could have severe consequences, depending on a number of factors including where surges may take place. The overall global risk related to the new VOC [variant of concern] Omicron is assessed as very high," the U.N. health agency said.
The WHO designated the variant B.1.1.529, which was first spotted in South Africa, as a "variant of concern" on Friday.
It said in its report on Monday that it is "a highly divergent variant with a high number of mutations ... some of which are concerning and may be associated with immune escape potential and higher transmissibility."
-- Known unknowns --
However, there are still considerable uncertainties and unknowns regarding this variant, it said, repeating that sentiment Monday.
First of all, experts don't yet know just how transmissible the variant is and whether any increases in infections are related to immune escape, intrinsic increased transmissibility, or both.
Secondly, there is uncertainty over how well vaccines protect against infection, transmission and clinical disease of different degrees of severity, and death. And third of all, there is uncertainty over whether the variant presents with a different severity profile.
The WHO has said it will take weeks to understand how the variant may affect diagnostics, therapeutics and vaccines. Preliminary evidence suggests the strain has an increased risk of reinfection, however.
Early data suggests that the variant is spreading in South Africa more rapidly than previous strains did and that the variant could be starting to trigger a new wave of infections, according to an analysis by the Financial Times.
Covid symptoms linked to omicron have been described as "extremely mild" by the South African doctor who first raised the alarm over the new strain.
Read more: South African doctor who first spotted the omicron Covid variant explains the symptoms
It's very important to remember that, so far, there have only been a small number of cases reported around the world in several southern African countries and a smattering of cases in the U.K., France, Israel, Belgium, the Netherlands, Germany, Italy, Australia, Canada and Hong Kong, but none yet in the US so it could take a while to fully understand what specific symptoms, if any, are attributable to the omicron variant on a wider scale.
It's also too early to tell what degree of health risk the new variant poses at a global level; the international community has already seen several increasingly virulent strains of the coronavirus, first with the "alpha" variant and then the "delta" variant, which is currently the globally dominant strain.
Covid vaccines have greatly helped to reduce severe infection, hospitalization and death, so new variants are closely monitored to assess whether, and how, they might impact the efficacy of vaccines.
-- Mitigation plans --
The WHO urged member states to enhance surveillance and sequencing efforts to better understand variants, including omicron, and to increase community testing to detect if omicron is circulating.
It also called on member states to accelerate Covid vaccinations "as rapidly as possible," especially among high-priority groups.
News of a new variant spooked global markets Friday but European stocks climbed Monday morning. The region has already been battling a sharp surge in infections caused by the delta variant, putting pressure on health services in a number of countries, including Germany and the Netherlands.
The WHO urged countries to put in place mitigation measures to prepare for a possible increase in Covid caseloads "and associated pressure on the health system, ensure mitigation plans are in place to maintain essential health services and necessary health care resources are in place to respond to potential surges."
SOURCE: CNBC
Flooding overtakes city of Sumas in Washington
In Sumas, officials used the flood siren at around 9 am and urged people to shelter in place as water bypassed the Cherry Street Bridge and then spread through town.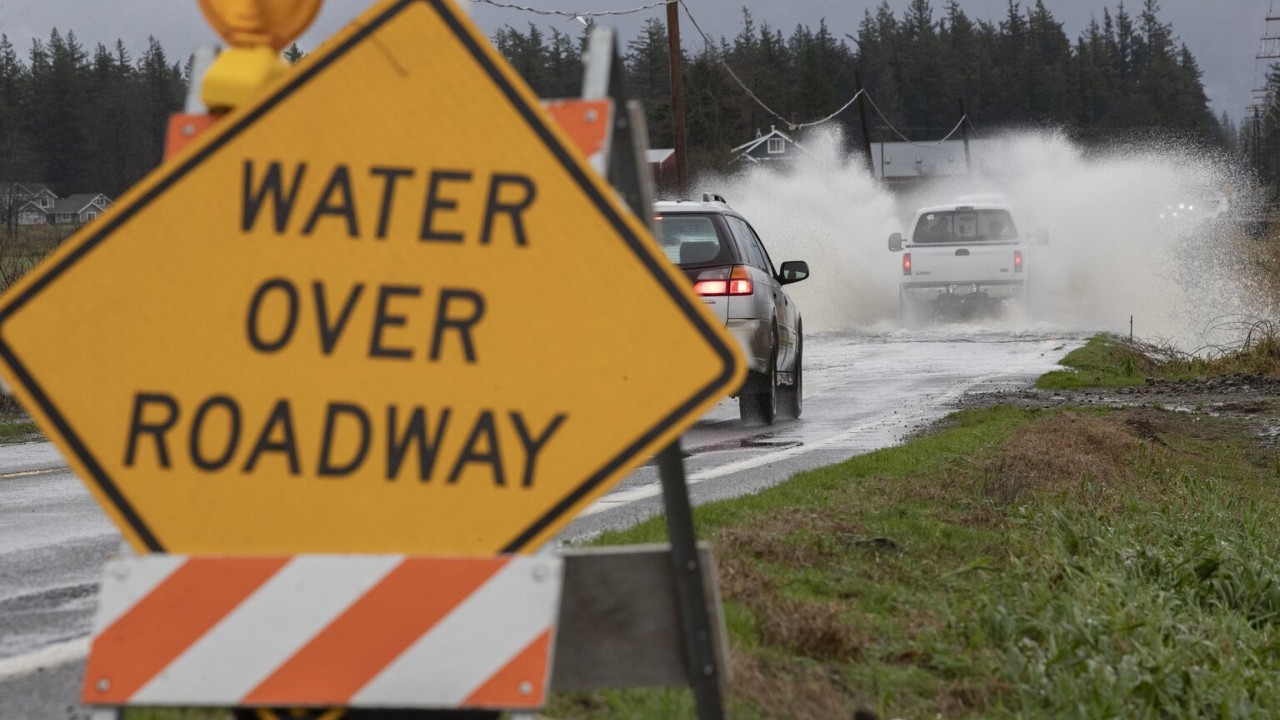 Heavy rainfall and gusts brought flooding and power outages to parts of northwest Washington, forcing residents to evacuate while most roads in and out of the city were closed.
The rainfall caused the Nooksack River to spill beyond its banks in Washington on November 29,
In an emergency alert Sunday afternoon, Skagit County officials said that the river levels weren't expected to produce widespread flooding, but saturated soil increases the risk of landslides.
Following the alert, the Washington National Guard arrived in Everson late Saturday to fill and distribute sandbags to residents to prepare for flooding.
People in the small communities of Sumas and Everson in northwest Washington had been asked to evacuate voluntarily Saturday night.
Both towns near the Canadian border previously saw hundreds evacuated and severe flooding from days of rain that caused an estimated $50 million in damage to Whatcom County.
Over 1,600 homes were without power in the Puget Sound region Sunday, with the largest outage affecting Rockport in Skagit County. In the meantime, where 861 homes lost power because trees impacted power lines, according to Puget Sound Energy.
On Monday afternoon, Sumas officials said there was a lot of water around town, but the water level had started to slowly drop.
Bellingham city officials said rainwater exceeded pumping capacity at times on Sunday resulting in an overflow that discharged about 9 million gallons of sewage water into Bellingham Bay.
Many local roads in the area and around Bellingham were closed Sunday and Monday because of water over the roadway.
Moreover, a landslide on Sunday blocked part of northbound Interstate 5 south of Bellingham and officials said an increased threat of landslides will remain for several days.
Several vehicles collide on motorway amid dense fog
More than 30 vehicles pile up motorway M2 due to fog. Several people are said to be injured in the incident.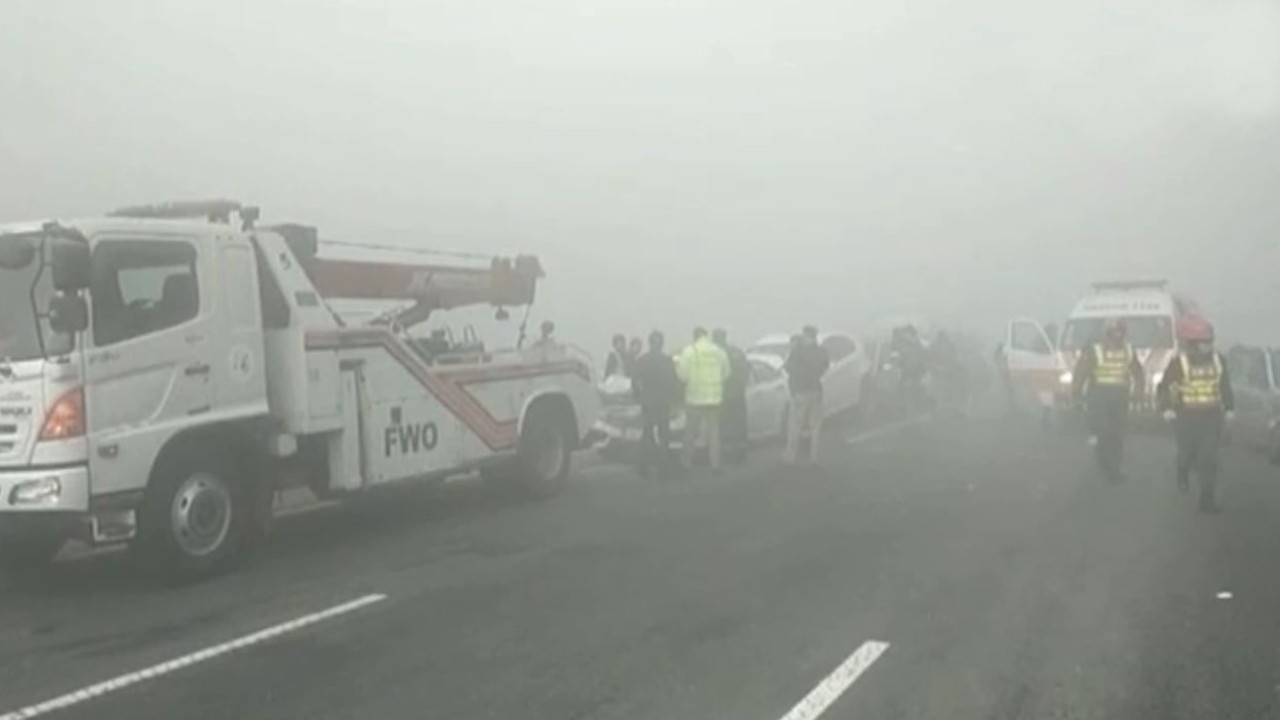 Sheikhupura: Due to foggy conditions, more than 30 vehicles have piled up on motorway M2 near Kala Shah Kaku in Sheikhupura on Tuesday morning.
The multi-vehicle collision was caused by dense smog that has hit Punjab and Khyber Pakhtunkhwa plains. Speeding vehicles rammed into one another while trying to stop after 1 collision.
Rescue 1122 crew arrived at the spot with ambulances. Paramedics were seen tending to people with minor injuries.
Rescue officials said at least 20 people were injured and at least 10 of them were moved to Tehsil Headquarters Hospital Muridke.
Motorway police and FWO staff also responded to the crash.
The motorway was blocked after the crash.
A dense fog has hit Punjab and Khyber Pakhtunkhwa plains causing traffic disruptions. Sections of motorways M1, connecting Peshawar with Islamalabad, M11, connecting Lahore to Sialkot, and M3 connecting Lahore to Multan were closed on Monday morning.