Maryam Nawaz criticizes PTI chief in Bagh speech
The PML-N senior vice-president without naming Imran Khan says that the person who used to say that he himself was enough is now crying all alone.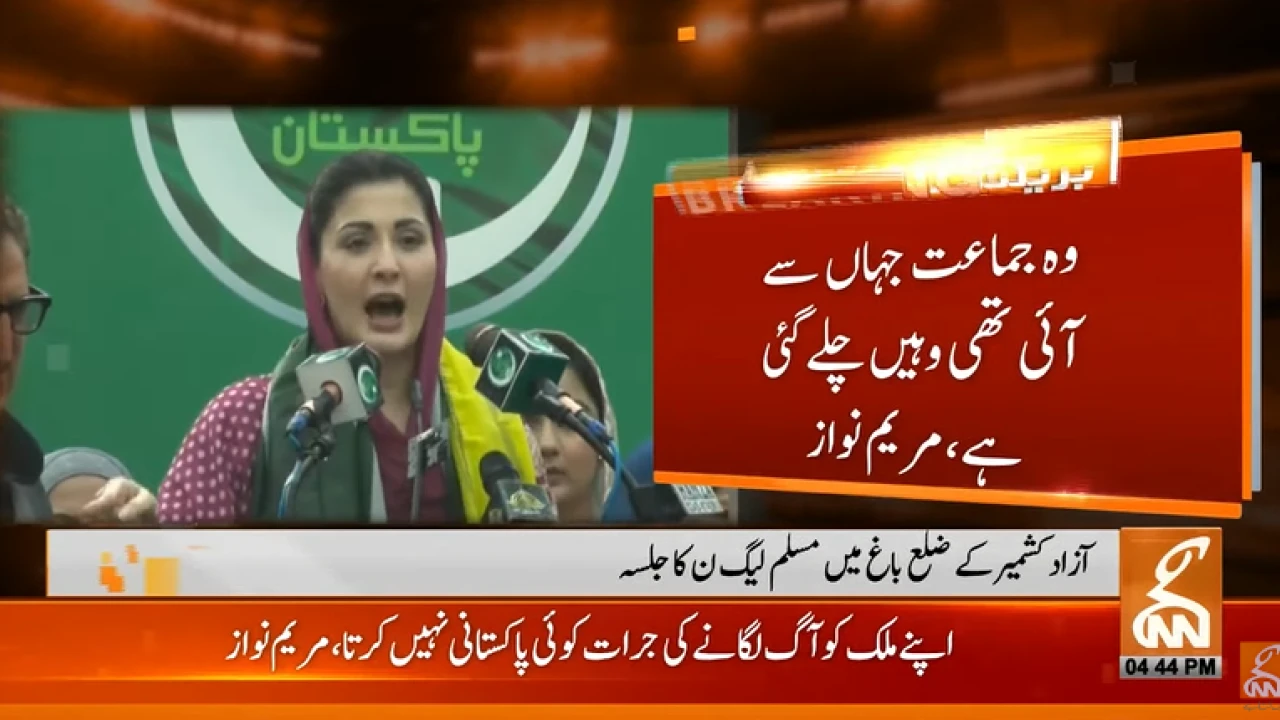 Bagh: Pakistan Muslim League-Nawaz (PML-N) Senior Vice-President Maryam Nawaz came down hard upon the Pakistan Tehreek-e-Insaf (PTI) chief, saying that "the party returned from where it started,".
Maryam Nawaz without naming Imran Khan said that the person who used to say that he himself was enough was crying now all alone.
She alleged that Imran Khan sold out Kashmir during his visit to the US.
شہیدوں کی وادی میں دُختر کشمیر کیلیے کشمیریوں کی محبتیں#کشمیر_میں_امید_سحر pic.twitter.com/8NSdn02jxw

— PMLN (@pmln_org) June 5, 2023
(Details to Come)
Wahab to join Pakistan's training camp
I have no plan to get retired from International cricket: Wahab Riaz.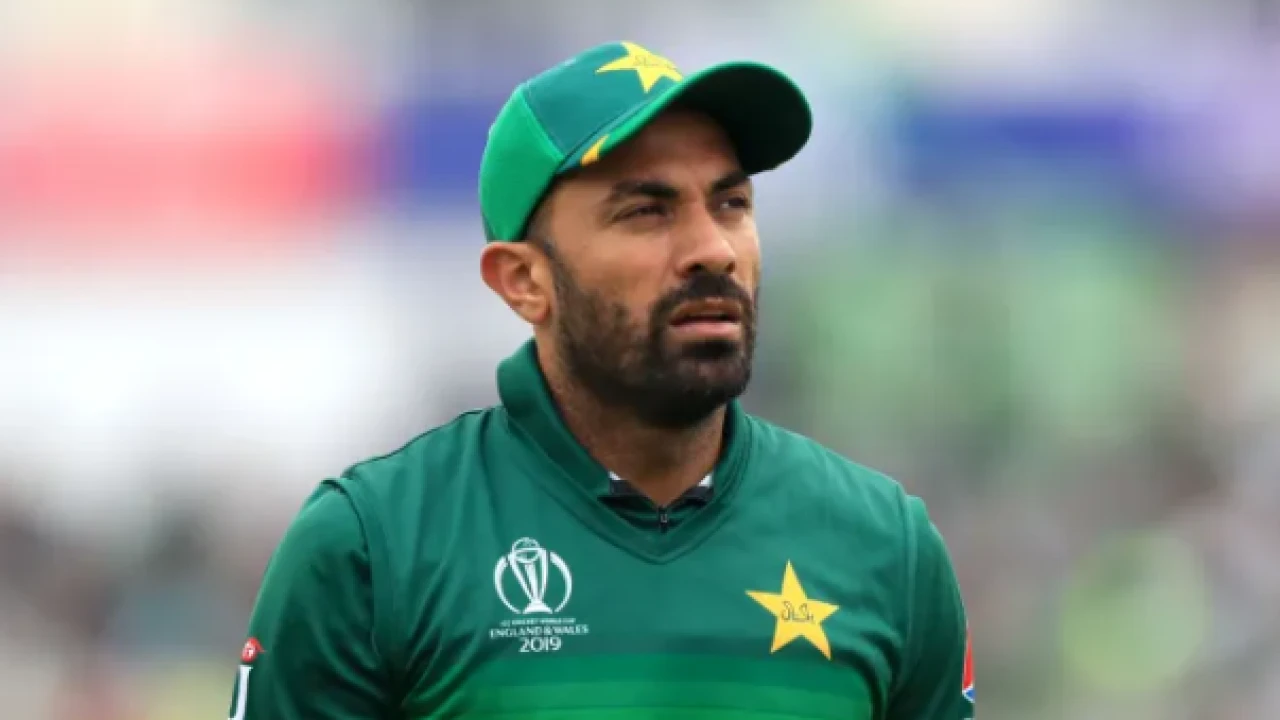 Lahore: Wahab Riaz, the Pakistani fast bowler, has expressed his desire to be a part of the Pakistan Cricket Board's (PCB) upcoming training camps.
Speaking at the Torch ceremony of the Punjab Games in Lahore, Wahab, who last played an international match in 2020, confirmed that he has no plans to retire from cricket at the moment.
"I am currently focused on my future endeavors and have no intention of bidding farewell to cricket. I am training hard and maintaining my bowling rhythm," Wahab stated.
He further requested the PCB to include him in the training camp, emphasizing that it would greatly benefit his bowling skills.
"Even half an hour of bowling practice in the camp would be extremely helpful for me," Wahab added.
Camps will play a vital role in selecting the squad for Pakistan's two-Test series in Sri Lanka in July, marking the national side's first assignment in the third cycle of the World Test Championship.
PM's aide criticizes judges for verdicts in cases against Yasmin Rashid, Pervaiz Elahi
Attaullah Tarar says there are certain segments in the lower judiciary which are giving relief to the PTI leaders.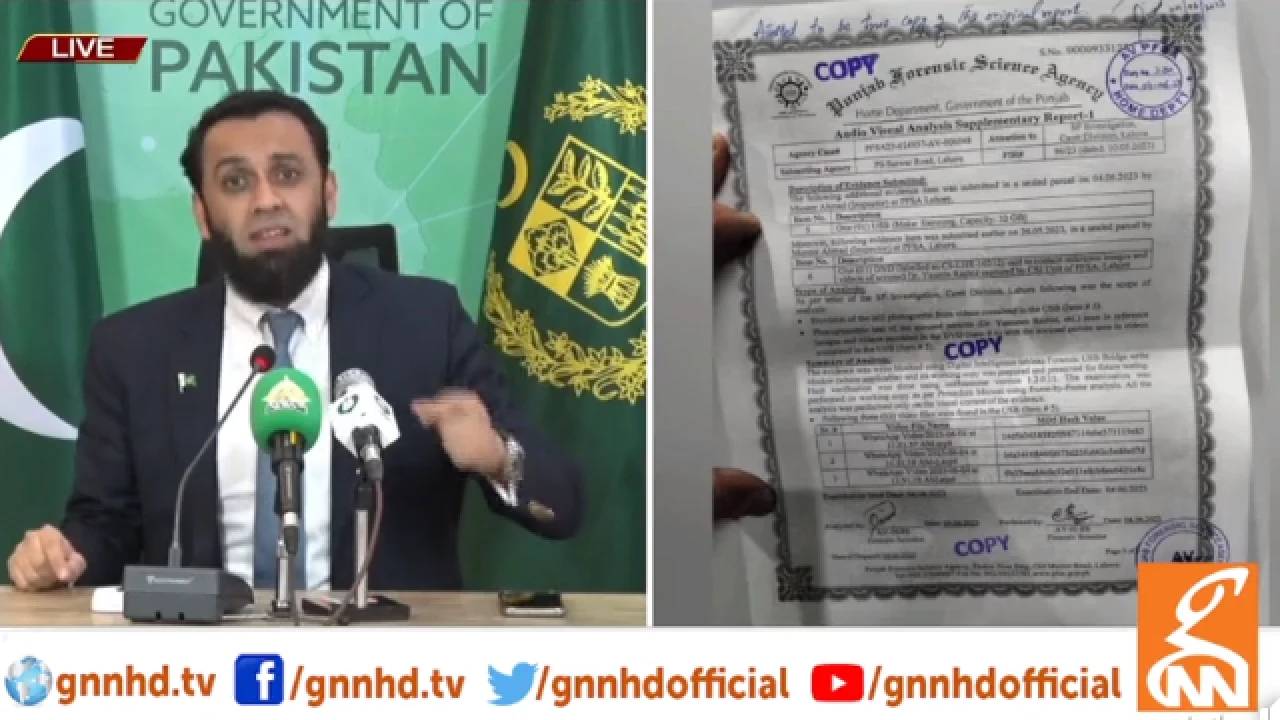 Islamabad: Attaullah Tarar, the special assistant to prime minister, lashed out at the judiciary for the judgment in which Pakistan Tehreek-e-Insaf (PTI) Central Punjab President Yasmin Rashid was declared innocent in Jinnah house attack case.
"The way the court discharged Dr. Yasmin Rashid is against the law," claimed Attaullah Tarar while talking to the media on Monday.
He questioned that why so much horridness was shown in the case of Dr. Yasmin Rashid as the court did not wait for the forensic report.
The forensic lab report, he said, showed that Yasmin Rashid was present there near Jinnah House.
"There are certain segments of the lower judiciary which do not take May 9 cases so serious. Why such relief?," said Tarar, criticizing the courts. He stated that there had been strong evidences of corruption against Chaudhary Pervaiz Elahi.
Tarar also criticized Judicial Magistrate Ghulam Murtaza Virk for decisions in the cases against Chaudhary Pervaiz Elahi, accusing him of using the social media accounts. He claimed that the strong evidences were there against the PTI leaders.
He also criticized the judges of the Lahore High Court and the Supreme Court, saying that there were some judges in these courts who were giving relief to the PTI leaders and supporters.
Tarar vowed to continue to pursue the cases of May 9, claiming that these cases were not made by Shehzad Akbar rather were based on the strong evidences and proofs.