Amir Liaqat's third wife files for divorce over 'domestic violence' 
"The four months of marriage were like torture," said Dania in her court case.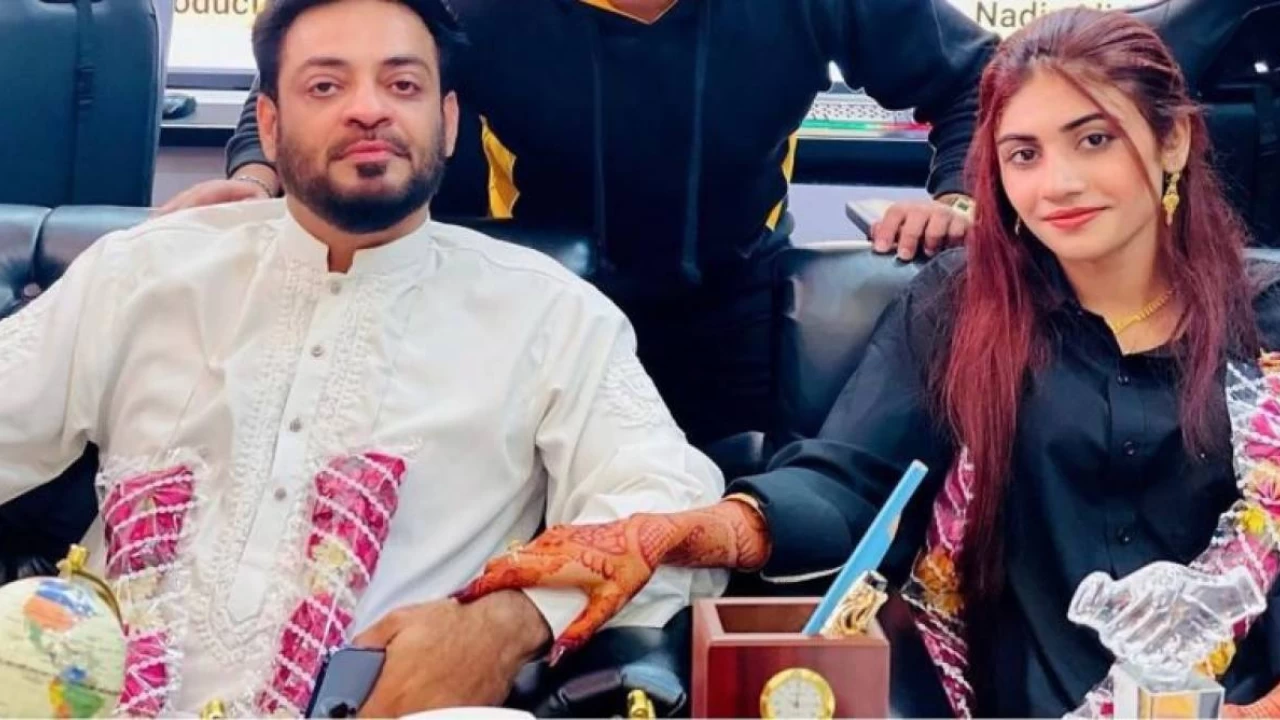 Islamabad: Syeda Dania Shah, the third wife of Dr Amir Liaqat, has filed for divorce from her husband on Saturday, citing 'domestic violence' and 'substance use'.
Reportedly, Dania Bibi filed a claim for annulment of marriage, dowry and non-maintenance. Hence, the court issued notices to Dr Amir Liaquat Hussain for June 7.
In the lawsuit, she claimed that he is addicted to ice.
"The four months of marriage were like torture," said Dania in her court case, adding that Amir threatens her and her parents.
They do not have any children together.
The estranged Pakistan Tehreek-e-Insaf (PTI) leader Aamir Liaquat tied the knot with Syeda Dania Shah almost four months ago.
The news had spread like a wildfire on social media, however, Aamir Liaquat has not released any official statement accepting or denying the news.
A few days back, ambiguity persisted regarding their marital status. Some say that Syeda Dania Shah had removed pictures with Aamir Liaquat from her Instagram account, while others claim that both have unfollowed each other on social media.
Iran captures two Greek tankers amid row over US oil grab
The United States had confiscated the Iranian oil cargo held onboard few days ago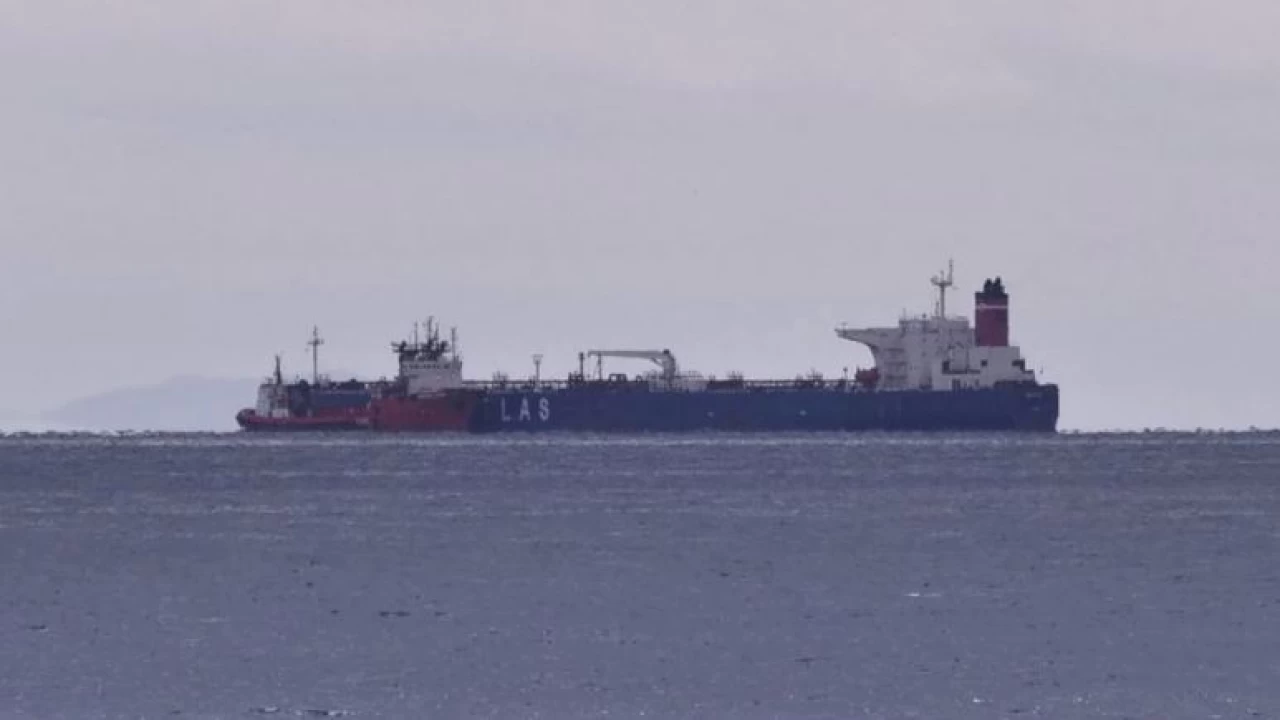 Iranian forces seized two Greek tankers in the Gulf on Friday, shortly after Tehran warned it would take "punitive action" against Athens over the confiscation of Iranian oil by the United States from a tanker held off the Greek coast.
"The Revolutionary Guards Navy today seized two Greek tankers for violations in Gulf waters," said a Guards statement, quoted by Iranian state news agency IRNA. It gave no further details and did not say what the alleged violations were.
Greece's foreign ministry said an Iranian navy helicopter landed on Greek flagged vessel Delta Poseidon, which was sailing in international waters, 22 nautical miles from the Iranian shore, and took the crew hostage, among them two Greek citizens.
It said a similar incident took place on another Greek-flagged vessel near Iran, without naming the ship, adding both actions violated international law and Greece had informed its allies, as well as complained to Iran's ambassador in Athens.
Greece-based Delta Tankers, which operates the Delta Poseidon, could not be immediately reached for comment.
Greek authorities last month impounded the Iranian-flagged Pegas, with 19 Russian crew members on board, near the coast of the southern island of Evia due to European Union sanctions.
The United States later confiscated the Iranian oil cargo held onboard and plans to send it to the United States on another vessel, Reuters reported on Thursday.
The Pegas was later released, but the seizure inflamed tensions at a delicate time, with Iran and world powers seeking to revive a nuclear deal that Washington abandoned under former President Donald Trump in favour of returning sanctions on Iran.
Earlier on Friday, Nour News, which is affiliated to an Iranian state security body, said on Twitter: "Following the seizure of an Iranian tanker by the Greek government and the transfer of its oil to the Americans, #Iran has decided to take punitive action against #Greece."
It did not say what kind of action Iran would take.
The Pegas was among five vessels designated by Washington on Feb. 22 - two days before Russia's invasion of Ukraine - for sanctions against Promsvyazbank, a bank viewed as critical to Russia's defence sector.
It was unclear whether the cargo was impounded because it was Iranian oil or due to the sanctions on the tanker over its Russian links. Iran and Russia face separate U.S. sanctions.
NUCLEAR TALKS
A maritime security source said the other tanker seized on Friday was the Greek-flagged Prudent Warrior. Its operator, Greece-based shipping firm Polembros, told Reuters there had been "an incident" with one of its ships, without elaborating, adding it was "making every effort to resolve the issue."
U.S. advocacy group United Against Nuclear Iran (UANI), which monitors Iran-related tanker traffic through ship and satellite tracking, said Prudent Warrior was carrying a cargo of Qatari and Iraqi oil, while the Delta Poseidon was loaded with Iraqi oil.
Each vessel was carrying approximately one million barrels, it said.
"This should have direct implications on the JCPOA (Iran nuclear) negotiations and further stalling any chances of reviving a deal," Claire Jungman, chief of staff at UANI, told Reuters.
A spokesperson with the U.S. Fifth Fleet in Bahrain said it was aware of the reported seizures and was looking into them.
Also on Friday, Iran summoned an envoy of Switzerland, which represents U.S. interests in Tehran, to protest against the Pegas oil seizure, the Iranian foreign ministry said.
"The Islamic Republic expressed its deep concern over the U.S. government's continued violation of international laws and international maritime conventions," state media quoted the foreign ministry as saying.
A spokesperson for the U.S. Department of Justice declined to comment on the oil seizure.
IRNA quoted Iran's Ports and Maritime Organization as saying the tanker had sought refuge along the Greek coast after experiencing technical problems and poor weather. It called the seizure of its cargo was "a clear example of piracy".
SOURCE: REUTERS
The United States on Wednesday imposed sanctions on what it described as a Russian-backed oil smuggling and money laundering network for Iran's Revolutionary Guards' Quds Force.
In 2019, Iran seized a British tanker near the Strait of Hormuz for alleged marine violations two weeks after British forces detained an Iranian tanker near Gibraltar, accusing it of shipping oil to Syria in violation of European Union sanctions. Both vessels were later released.
Forest fire video case: TikToker 'in a fix' as court rejects pre-arrest bail application
Nosheen Saeed alias Dolly had posted a clip of herself walking playfully in a silver ball gown in front of a burning hillside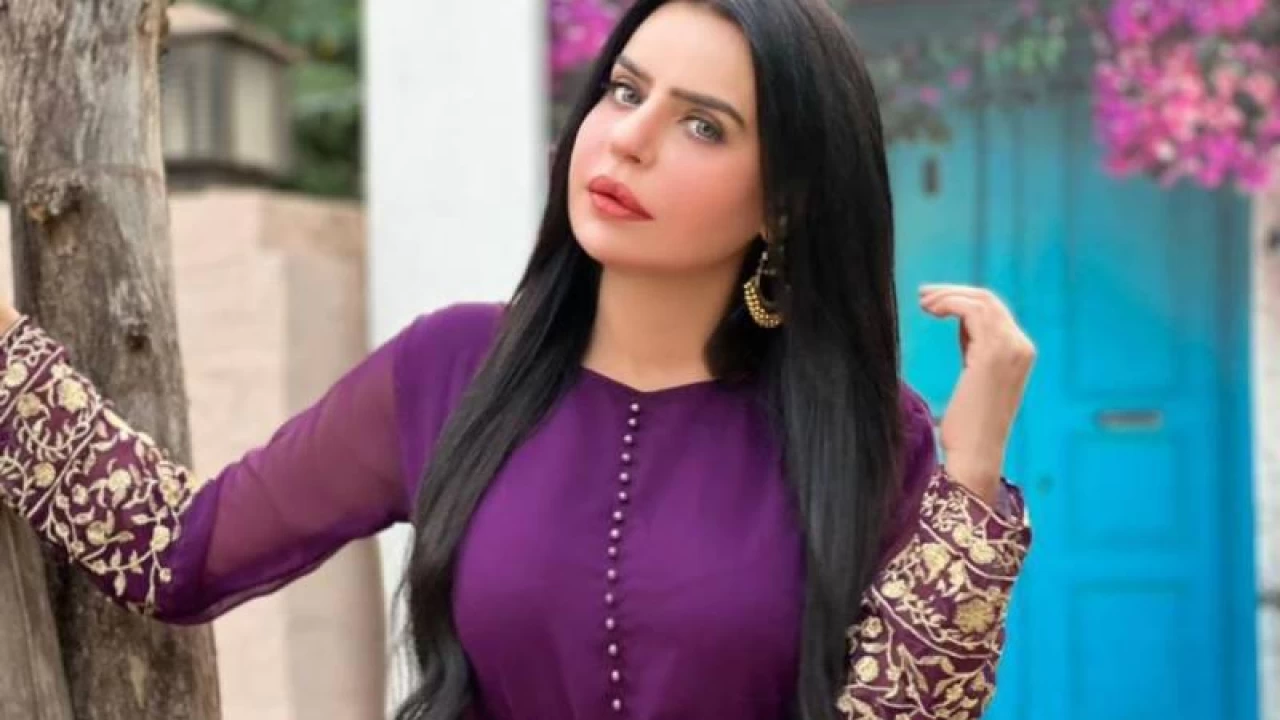 Islamabad: A district and sessions court in Islamabad on Friday rejected the pre-arrest bail application of TikToker Nosheen Saeed alias Dolly in a case related to a forest fire in Margalla Hills.
Dolly, who has more than 11 million followers on TikTok, had posted a clip of herself walking playfully in a silver ball gown in front of a burning hillside, presumably the Margalla Hills in Islamabad, with the caption: "Fire erupts wherever I am."
Her video immediately came under fire on social media as people initially assumed that she had started the blaze herself at a time when a devastating heatwave was underway in Pakistan causing forest fires.
Subsequently, within hours after it was uploaded, the video was taken down from the application.
Later, the TikToker said in a clarification released by an assistant that she did not start the fire and there was "no harm in making videos".
Government is trying best to provide maximum relief to poor: Miftah Ismail 
Prime Minister Shehbaz Sharif announced a relief program for the nation on Friday.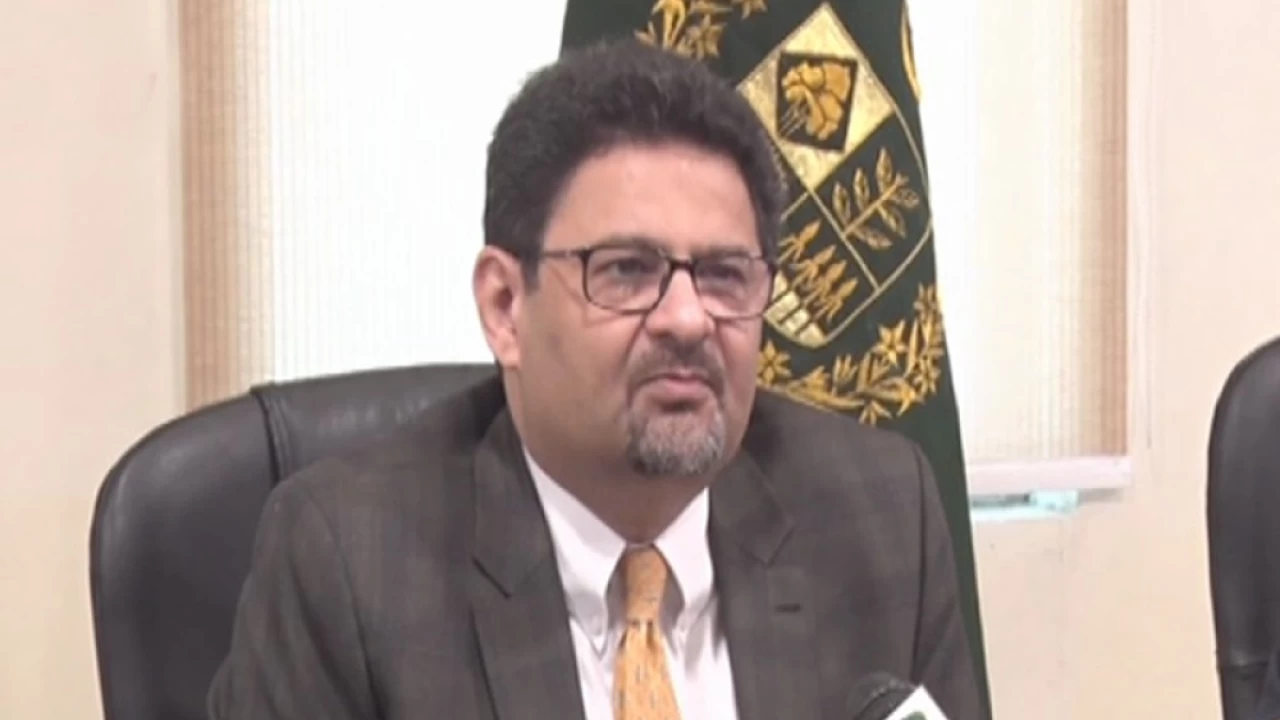 Islamabad: Federal Finance Minister Miftah Ismail on Saturday said that government would try its best to provide maximum relief to the poor of the country, adding that deserving families can avail the subsidies on petrol and diesel under the relief program announced by Prime Minister Shehbaz Sharif.
While sharing the details of Rs28 billion relief package, announced by Prime Minister Shahbaz Sharif, Minister for Finance and Revenue, Miftah Ismail said that the staff level agreement with International Monetary Fund would be signed next month (June).
The minister said that the funds under the Extended Fund Facility (EFF) would be released after final approval by the IMF board. The minister was flanked by Minister of State for Finance, Ayesha Ghous Pasha.
Miftah said that the fund, which had to provide $3 billion, has been requested to extend the program by one year and provide additional $2 billion, adding accordingly the country expects around $5 billion from the fund.
He said, that the programme with IMF was not important just because the country gets money from the fund rather, it is important because it opens ways for getting funds from other multilateral organization like Word Bank and Asian Development Bank.
He said, once unlocked by IMF, Pakistan would get money from multilateral organization adding that around $8.9 billion were already in pipeline from World Bank.
The minister justified increase in petrol prices, saying that no doubt it would increase inflation but if the increase had not been done, it would lead to more inflation as the burden would fall on the government and resultantly more devaluation of rupee.
He said, after increasing the prices of petrol, not only rupee was strengthened against Dollar by around 2.5 but stock market also moved positively adding that it would also have positive impact on banks, Kibor would also reduce and mitigate the liquidity pressure faced by government.
The minister said, the government intended to provide relief to the poor against the inflationary pressure which was created due to inability of the previous government.
He said the government would try its best to provide maximum relief to the poor of the country.
Giving details about the PM relief package, the minister said 'Sasta Petrol and Sasta Diesel' scheme would benefit around one third population of the country by providing cash to 14 million households (84,000,000 people).
Disbursement of Rs2,000 to each household would start from June, bringing the total relief amount to Rs28 billion in June.
He said around 7.3 million recipients were already registered with Benazir Income Support Program (BISP) and if these are excluded there are 6.7 poor households having below 37 poverty score.
He said, the BISP participants would be provided immediate relief or Rs2, 000 whereas women head of those households who are not registered should send their CNIC on phone number 786 for registration for the program. Accordingly, all the people having income less than 40,000 would be eligible for the relief.
He said, the relief scheme would be incorporated in the federal budget for the fiscal year 2022-23.
To a question on privatization, the minister said, there was no talk on privatization with IMF this time. However, he added, the country needed to privatize certain entities including Discos and power companies for its own interest to reduce burden on national exchequer.
He said that Saudi Arabia has already announced extension of its $3 billion deposits to Pakistan and hinted that some more support was expected from that country the details of which would be shared in July.
To a question on import ban, the minister said that ban was imposed on import of chocolates and perform in bulk, however personally anyone can get it for personal use