World fears another COVID wave as Delta-driven variant detected
Delta variant possibly poised to make a comeback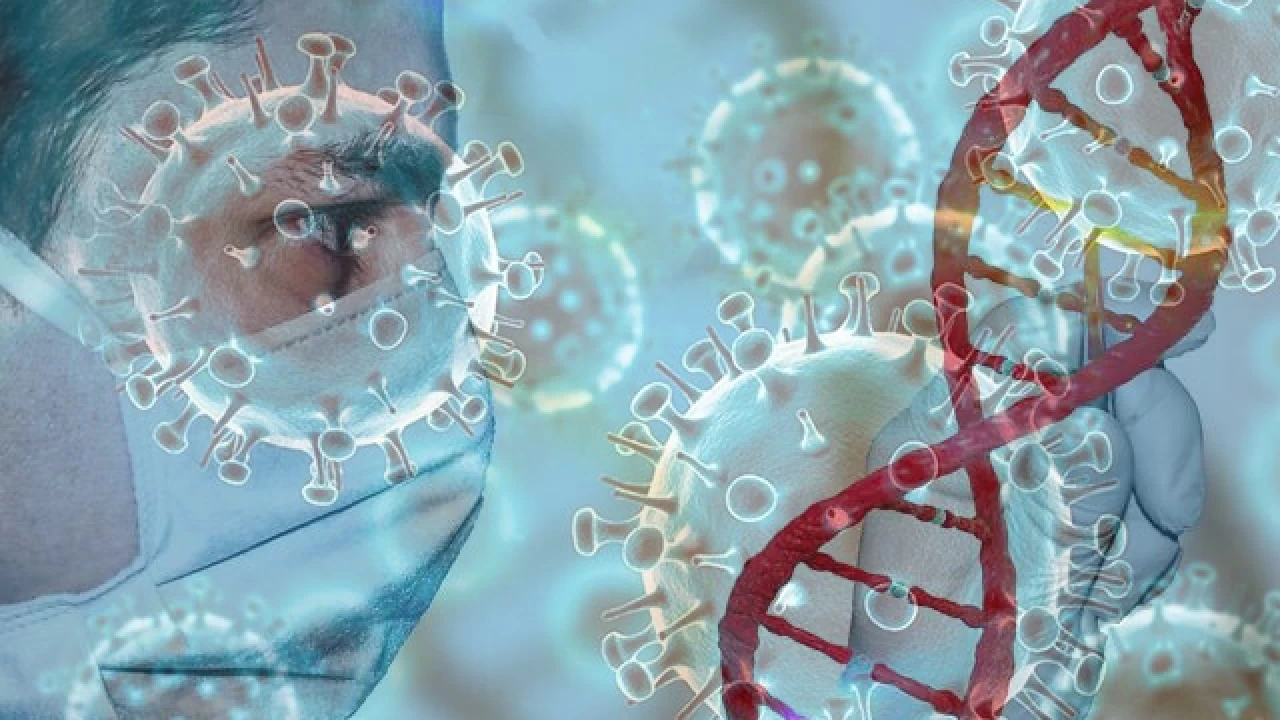 Til Aviv: Israeli researchers claimed that the current COVID variant Omicron didn't wipe out the previous variant, adding that the previous one was super-resilient and could reemerge with a vengeance.
According to a peer-reviewed study based on cutting-edge Israeli sewage monitoring, the world is facing a real danger of another international COVID wave this summer, with the Delta variant possibly poised to make a comeback.
The research reveals that not only the prevalence of coronavirus cases but also their variant is expected to outbreak.
It showed that even at the height of the Omicron wave, the previous Delta variant hadn't been wiped out, even though it was expected to be based on the dynamics of previous waves.
After monitoring the patterns of the two variants, the researchers concluded that Omicron and its subvariants are likely to disappear soon, but Delta has shown such strong resilience that it could well re-emerge.
Prof. Ariel Kushmaro, who runs the Ben-Gurion University of the Negev wastewater lab that conducted the research said that our findings highlight that the pandemic is not over and suggest that sooner or later there will be another wave, potentially in the summer or at the end of the summer.
He said that the significance extends far beyond Israel, and indicated that internationally, Delta still poses a larger threat than widely assumed. Delta could reemerge in its existing form, or could spread in the form of a new subvariant, he predicted.
Some COVID experts say that the study gives a clear basis in data for a warning they have been giving for weeks.
"The pandemic isn't over, and this great piece of research provides clear findings that emphasize this and help us to understand the situation," immunologist Dr. Yariv Wine, a Tel Aviv University academic who wasn't involved in theBen-Gurion research, told The Times of Israel.
Kushmaro said that Delta's resilience surprised his team. "In the past, we saw that when one variant rises, others disappear; but this just doesn't seem to have happened with Delta, which seems to have a certain ability to survive," he said.
"In this study, we identified that even when Omicron was at its very highest in the wastewater, Delta was still circulating," he added. "The patterns we see indicate that Omicron is in demise, but Delta has survived and is positioned to possibly reemerge."
Kushmaro and his colleagues, including Dr. Karin Yaniv, wrote that according to their analysis model Delta is expected to continue to circulate largely undetected — what they call cryptic circulation — until it causes a wave. They published their findings in the journal Science of the Total Environment.
"According to the developed model, it can be expected that the Omicron levels will decrease until eliminated, while Delta variant will maintain its cryptic circulation," they wrote. "If this comes to pass, the mentioned cryptic circulation may result in the reemergence of a Delta morbidity wave or in the possible generation of a new threatening variant."
Morocco: 27 migrants die in stampede to enter Spain's Melilla
The incident at the border crossing was the first since Spain and Morocco boosted their bilateral cooperation after Madrid decided to support Rabat's position on the independence of Western Sahara.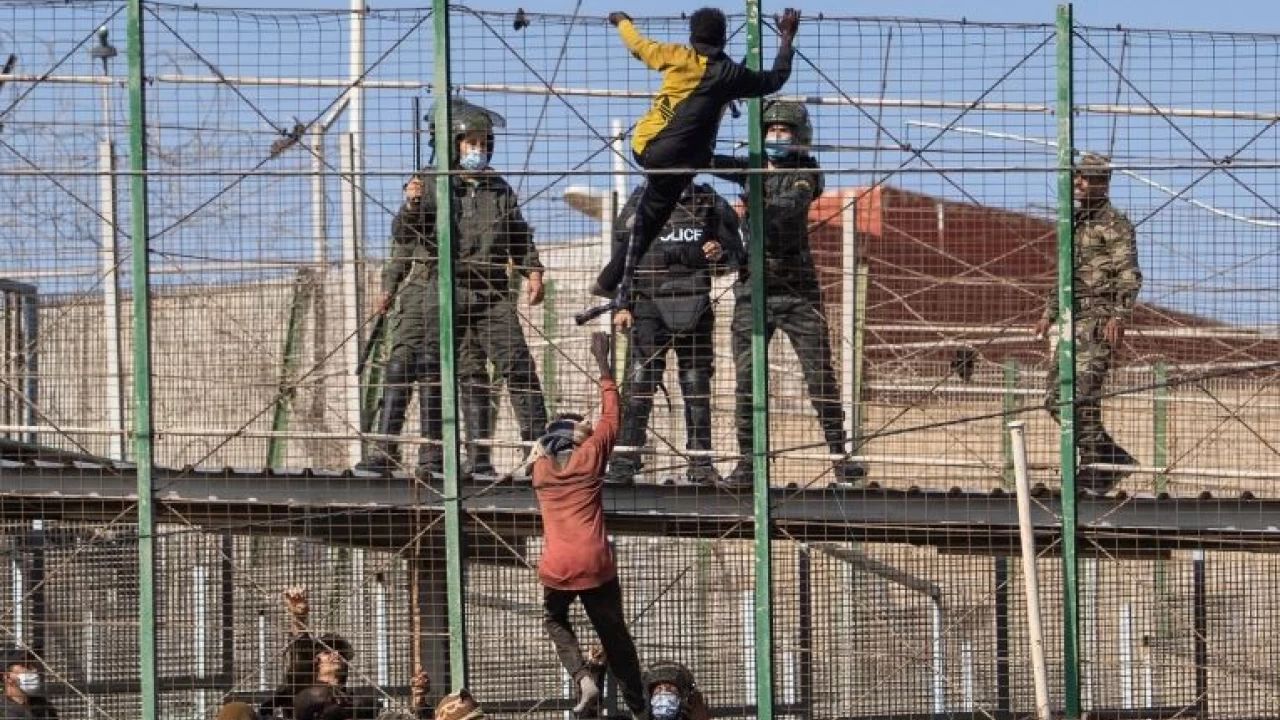 Moroccan authorities said that 27 migrants were killed and dozens of migrants and police officers were injured in a "stampede" of people trying to cross into the Spanish North African enclave of Melilla.
According to the Moroccan Association for Human Rights (AMDH), the death toll of migrants who died trying to cross from Morocco into the Spanish enclave of Melilla rose to 27 today (June 25).
On Friday, around 2,000 migrants—many from Sudan—tried to cross the militarized border fence.
At first, five people were reported dead, but later, Moroccan authorities raised the figure to 18.
"The victims of the tragedy in Melilla agonized for hours under the cruel gaze of those who were supposed to help them and did not do so," tweeted founder of Walking Borders Helena Maleno Garzon, who also confirmed the report of 27 dead.
Spanish officials said 49 Civil Guards sustained minor injuries while four police vehicles were damaged by rocks thrown by some migrants.
Videos from the Moroccan side of the border show what appear to be dead bodies and people with severe injuries strewn out on the ground without receiving medical attention.
Other images show hundreds of people, some with clear injuries, lying in a pile on the ground with their hands tied behind their backs.
Moroccan police used tear gas to disperse those trying to climb the border fence.
Following the horrific incident, several NGOs are calling for an immediate investigation into the treatment of migrants.
The incident at the border crossing was the first since Spain and Morocco boosted their bilateral cooperation after Madrid decided to support Rabat's position on the independence of Western Sahara.
Spanish Prime Minister Pedro Sanchez on Friday applauded the "extraordinary work of the Moroccan government in coordination with Spain to try to stop a violent assault, which was, in this case, well resolved."
Last year, Moroccan authorities stood passively by as thousands swam into the Spanish enclave of Ceuta amid a diplomatic spat over Spain treating the separatist leader of Western Sahara for coronavirus.
According to Spanish authorities, just 133 people managed to reach Spain during Friday's border crossing attempt.
World Drug Day being observed today
This year's theme was to curb the spread of misinformation on the topic and to encourage the exchange of facts related to drugs.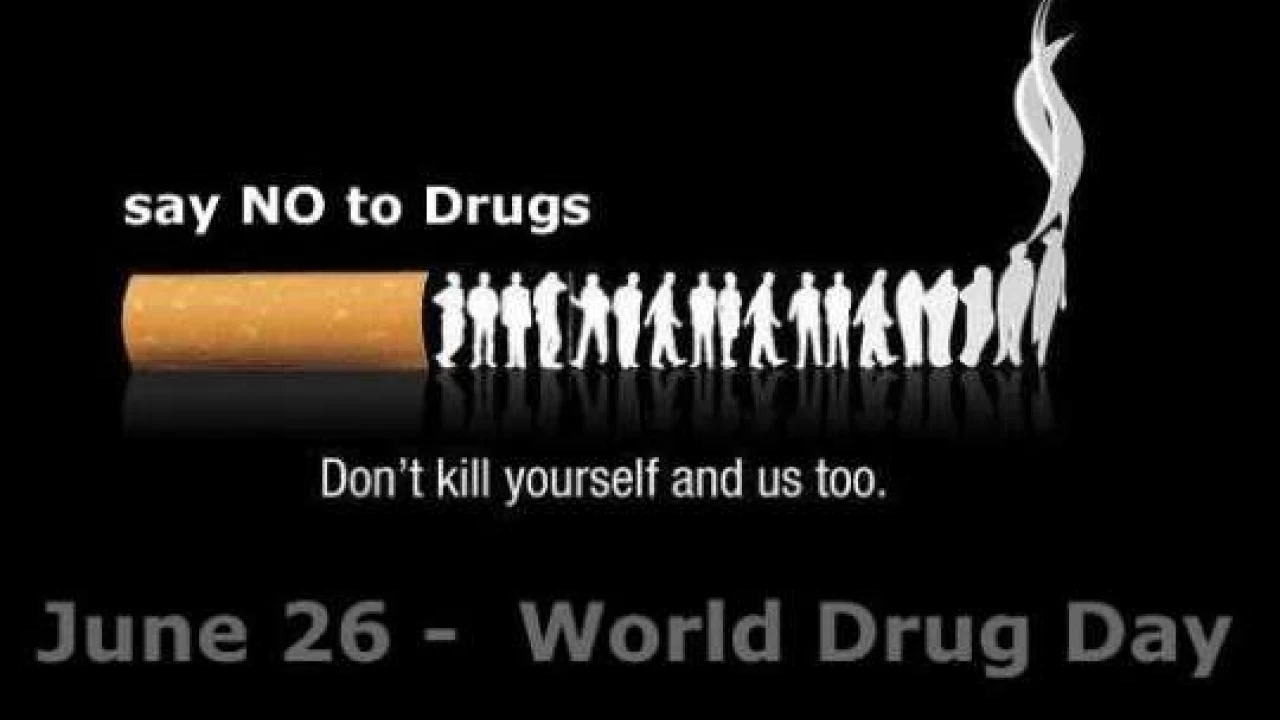 Islamabad: The International Day Against Drug Abuse and Illicit Trafficking or World Drug Day was marked on June 26 every year around the globe with an aim to strengthen action and cooperation in achieving the goal of a world free of drug abuse.
As in other parts of the globe like every year, World Drug Day would also be marked in Pakistan on Sunday to raise awareness of the major problem that illicit drugs represent to society.
This day was supported by individuals, communities and various organizations all over the world. The aim of celebrating World Drug Day was to highlight the harmful effects of drugs.
The focus this year was to curb the spread of misinformation on the topic and to encourage the exchange of facts related to drugs.
Drug trafficking was a growing crime in Pakistan and police and the Ministry of Narcotics and anti-narcotics forces were cracking down on it on a daily basis.
Various events like motor car and bike rallies, drug awareness stage dramas and drug awareness walks, banners, steamers, panaflexes at Airports, Railway Stations, Bus Addas, Roads, Chowks, Traffic Signals and other important public places were being held all over the country, to mark the day.
He said in addition to these awareness activities, ANF also arranged display of banners, steamers, panaflexes at Airports, Railway Stations, Bus Addas, Roads, Chowks, Traffic Signals and other important public places.
Further, Awareness Video messages have also been played on LEDs installed at Airports, Railway Stations, important chowks, Bus Addas, Shopping Malls and other prominent places throughout the country.
Similarly, the Ministry of Narcotics Control and United Nations Office on Drugs and Crime (UNODC) Pakistan has also organized walk and cycling rally to commemorate the World Drug Day on Sunday here at Gulshan e Fatima Park, Margalla Road.
The event would be attended by Dr Jeremy Milsom Country Representative UNODC and DG Anti Narcotics Force (ANF).
The event would be attended by counterparts, senior government officials, the international community, students from schools, colleges, civil society and the general public.
Afghan health official warns of disease outbreak among earthquake survivors
"The people are extremely needy for food and clean water"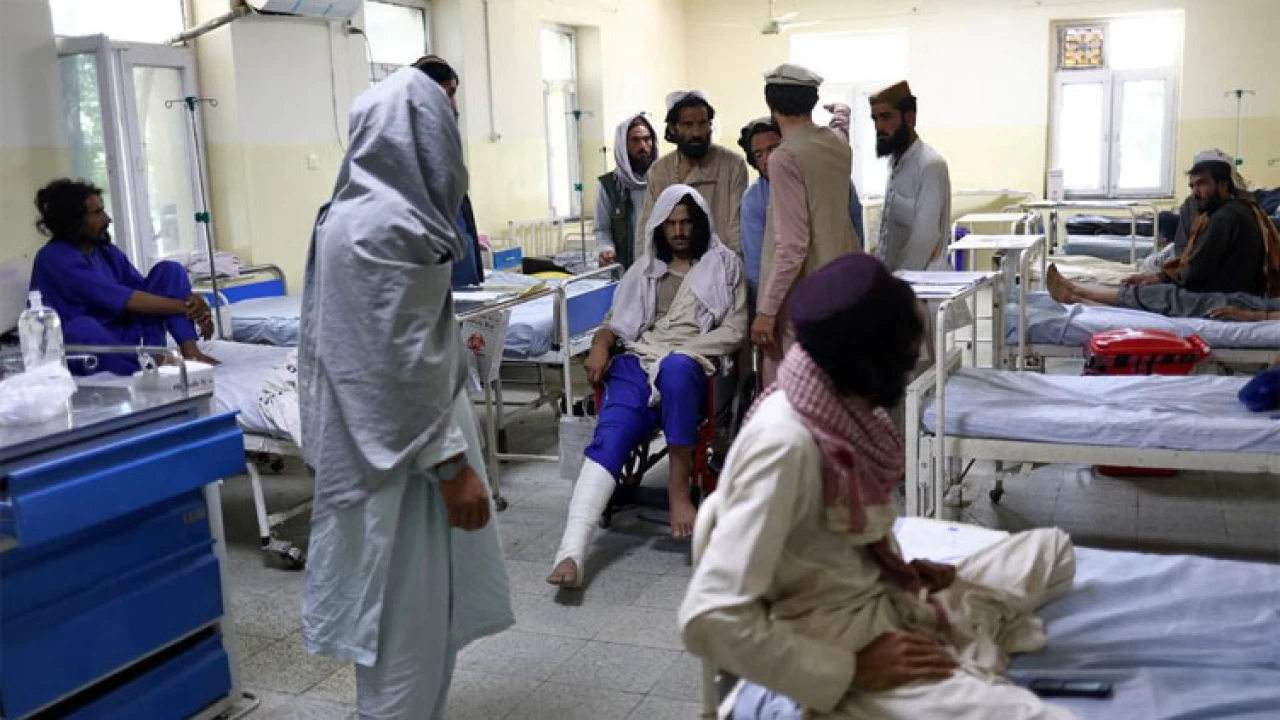 Kabul: Thousands affected by a deadly earthquake in eastern Afghanistan are in need of clean water and food and are at risk of disease, an Afghan health ministry official said on Sunday, days after a U.N. agency warned of a cholera outbreak in the region.
At least 1,000 people were killed, 2,000 injured and 10,000 homes destroyed in Wednesday s earthquake, after which the U.N. humanitarian office (OCHA) warned that cholera outbreaks in the aftermath are of particular and serious concern.
"The people are extremely needy for food and clean water," Afghanistan s health ministry spokesperson Sharafat Zaman told Reuters, adding officials had managed medicines for now but handling those who had lost their homes would be a challenge.
"We ask the international community, humanitarian organisations to help us for food and medicine, the survivor might catch diseases because they don't have proper houses and shelters for living," he said.
The disaster is a major test for Afghanistan s hardline Taliban rulers, who have been shunned by many foreign governments due to concerns about human rights since they seized control of the country last year.
Helping thousands of Afghans is also a challenge for countries that had imposed sanctions on Afghan government bodies and banks, cutting off direct assistance, leading to a humanitarian crisis even before the earthquake.
The United Nations and several other countries have rushed aid to the affected areas, with more due to arrive over the coming days.
Afghanistan s Taliban administration called for a rolling back of sanctions and lifting a freeze on billions of dollars in central bank assets stashed in Western financial institutions. read more
In Kabul, hospitals more used to treating victims of war have opened their wards to earthquake victims, but a majority of people remain in the areas destroyed by the earthquake.
"Our houses were destroyed, we have no tent... there are lots of children with us. We have nothing. Our food and clothes...everything is under rubble," Hazrat Ali, 18, told a Reuters team in Wor Kali, a village of the hardest-hit Barmal district.
"I have lost my brothers, my heart is broken. Now we are just two. I loved them a lot," he said.
SOURCE: Reuters