Indians protesting against new military recruitment system turn violent
PM Modi's government has announced an overhaul of recruitment, looking to bring down the average age of personnel and reduce pension expenditure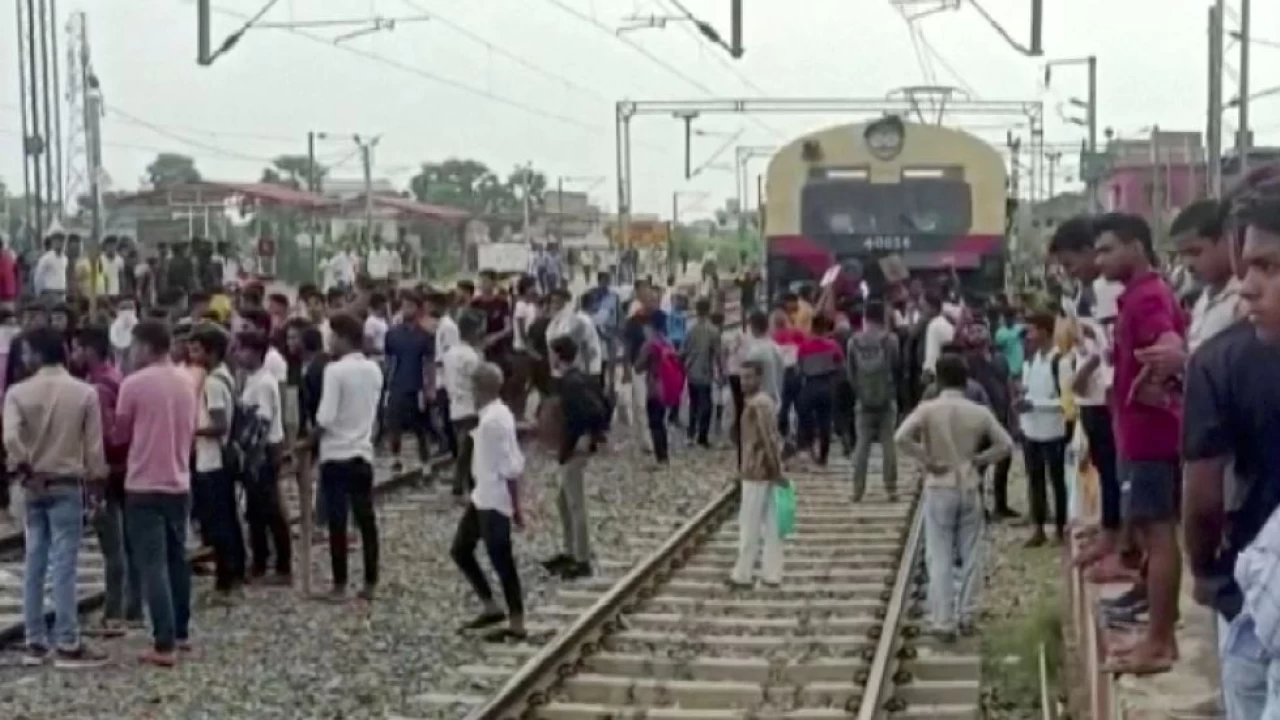 Police in northern India fired shots in the air on Thursday to push back stone-throwing crowds and authorities shut off mobile internet in at least one district to forestall further chaos, as protests widened against a new military recruitment system.
Prime Minister Narendra Modi's government this week announced an overhaul of recruitment for India's 1.38 million-strong armed forces, looking to bring down the average age of personnel and reduce pension expenditure.
But potential recruits, military veterans, opposition leaders and even some members of Modi's ruling Bharatiya Janata Party (BJP) have raised reservations over the revamped process.
In northern Haryana state's Palwal district, some 50 km (31 miles) south of the capital New Delhi, crowds hurled stones at a government official's house and police protecting the building fired shots to keep the mob at bay, according to video footage from Reuters partner ANI.
"Yes, we have fired a few shots to control the crowd," a local police official said, declining to be named.
There was no immediate information on casualties.
Mobile internet was temporarily suspended in Palwal district for the next 24 hours, Haryana's information department said.
Protesters in eastern India's Bihar state set a BJP office on fire in Nawada city, attacked railway infrastructure and blocked roads, as demonstrations spread across several parts of the country, police officials told Reuters.

Protesters also attacked railway property across Bihar, settling alight coaches in at least two locations, damaging train tracks and vandalising a station, according to officials and a railways statement.
The new recruitment system, called Agnipath or "path of fire" in Hindi, will bring in men and women between the ages of 17-and-a-half and 21 for a four-year tenure at non-officer ranks, with only a quarter retained for longer periods.
Previously, soldiers have been recruited by the army, navy and air force separately and typically enter service for up to 17 years for the lowest ranks.
The shorter tenure has caused concern among potential recruits.
"Where will we go after working for only four years?" one young man, surrounded by fellow protesters in Bihar's Jehanabad district, told ANI. "We will be homeless after four years of service. So we have jammed the roads."
Smoke billowed from burning tyres at a crossroads in Jehanabad where protesters shouted slogans and performed push-ups to emphasise their fitness for service.
Bihar and neighbouring Uttar Pradesh saw protests over the recruitment process for railway jobs in January this year, underlining India's persistent unemployment problem. read more
Varun Gandhi, a BJP lawmaker from Uttar Pradesh, in a letter to India's defence minister Rajnath Singh on Thursday said that 75% of those recruited under the scheme would become unemployed after four years of service.
"Every year, this number will increase," Gandhi said, according to a copy of the letter posted by him on social media.
SOURCE: REUTERS
Saudi Arabia confers Order of King Abdulaziz on Pakistan's Army Chief
Saudi Crown Prince gives "King Abdulaziz Medal" to General Bajwa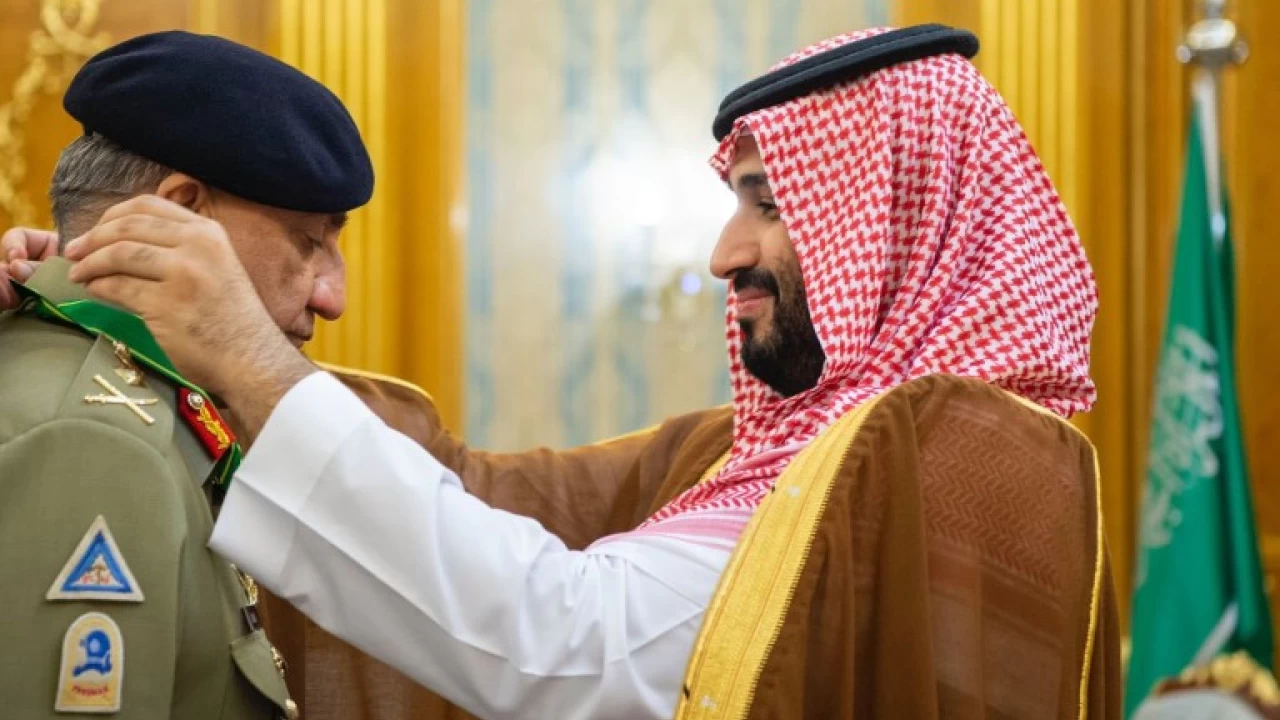 Riyadh: Saudi Crown Prince Mohammed Bin Salman, deputy premier and minister of defence, decorated Pakistan's Chief of the Army Staff, General Qamar Javed Bajwa, with King Abdulaziz Medal of Excellent Class, in implementation of the order of the Custodian of the Two Holy Mosques King Salman bin Abdulaziz.
This comes in recognition of General Bajwa's distinguished efforts in consolidating and strengthening bonds of friendship and joint cooperation and developing Saudi-Pakistani relations, the Saudi Press Agency (SPA) reported.
General Bajwa was in the Saudi Kingdom on Saturday for a visit.
The Crown Prince met General Bajwa in Jeddah on Saturday, where they reviewed bilateral relations, especially in the military fields, and opportunities for developing them. They also discussed a number of issues of common interest.
The occasion was attended by Prince Khalid bin Salman bin Abdulaziz, Deputy Minister of Defence; Chief of General Staff Lieutenant-General Fayyad Al-Ruwaili and a number of senior officials from the two sides.
Saudi Arabian in Pakistan also broke the news through its Twitter handle on Sunday morning.
#خادم_حرمین_شریفین کے احکامات کو بجا لاتے ہوئے جناب ولی_عہد نے پاکستانی آرمی چیف کو دوستی کے رشتے،باہمی مشترکہ تعاون اور پاک سعودی تعلقات کو مزید مضبوط ومستحکم کرنے میں ان کی شاندار کاوشوں کو سراہتے ہوئے''کنگ عبدالعزیز میڈل آف ایکسی لینس ایوارڈ''سے نوازا https://t.co/0hIheoMi7O

— السفارة في باكستان - سعودی سفارت خانہ (@KSAembassyPK) June 26, 2022
Another Saudi Embassy tweet said "Order of Shah Abdul Aziz for General Bajwa, Commander-in-Chief of the Pakistan Army: "The award is a recognition of General Bajwa's significant efforts in strengthening and developing Saudi-Pakistani relations."
PM Shehbaz Sharif felicitates COAS on conferment of King Abdulaziz Medal
"it was a great honour for the people and the armed forces of Pakistan"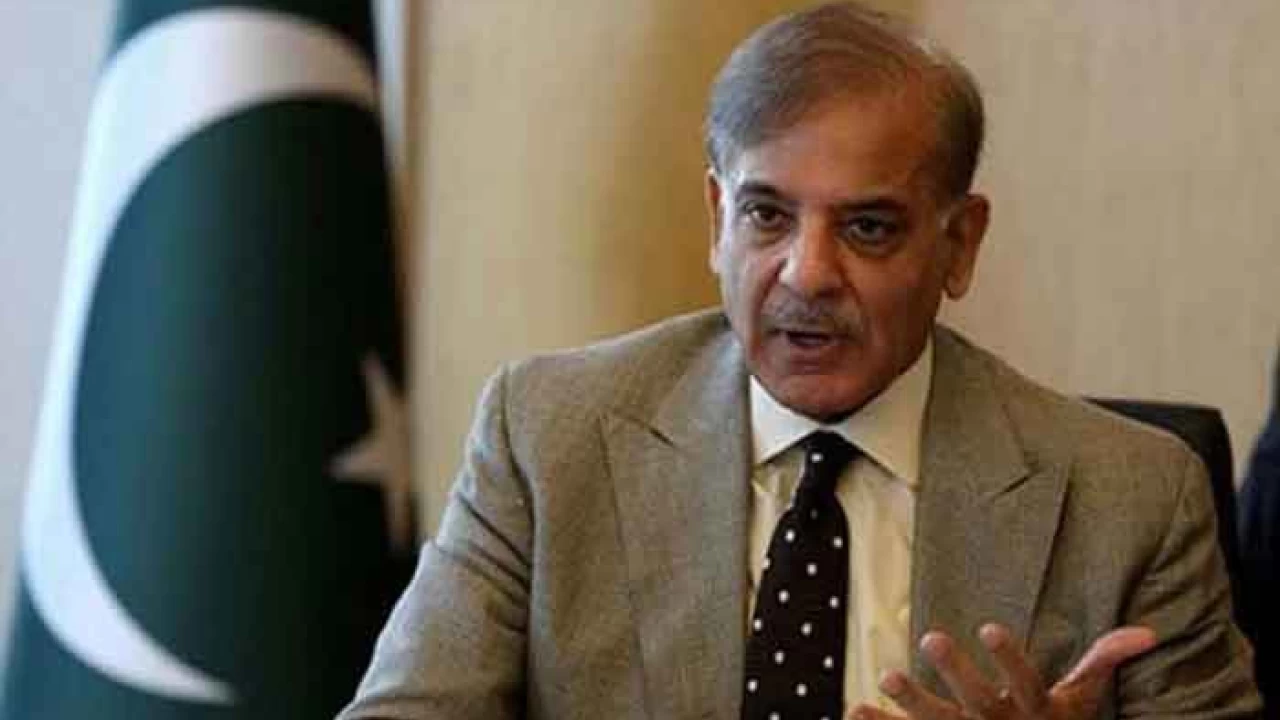 Islamabad: Prime Minister Muhammad Shehbaz Sharif on Sunday extended felicitation to Chief of Army Staff (COAS) General Qamar Javed Bajwa on conferment of 'King Abdulaziz Medal of Excellence' in recognition for his contributions to strengthening of defence ties between the brotherly countries of Pakistan and Saudi Arabia.
On his Twitter handle, the prime minister said that it was a great honour for the people and the armed forces of Pakistan.
The prime minister said that they considered KSA's security as their own and resolved to further cementing of multifaceted bilateral ties between the two countries.
We consider the security of Saudi Arabia as our own and are completely resolved to further cementing our multifaceted bilateral relationship including excellent defence cooperation. https://t.co/YqGz6Im673

— Shehbaz Sharif (@CMShehbaz) June 26, 2022
Saudi Crown Prince Mohammad bin Salman bin Abdulaziz Al Saud, Deputy Prime Minister and Defence Minister, has conferred upon Chief of Army Staff (COAS) General Qamar Javed Bajwa, the King Abdulaziz Medal of Excellence, for making significant contributions in defence cooperation between the two countries.
Inter Services Public Relations (ISPR) in a press release on Sunday said that during an official visit to Kingdom of Saudi Arabia, the COAS called on Crown Prince Mohammad bin Salman bin Abdulaziz Al Saud and Chief of General Staff (CGS) Saudi Armed Forces General Fayyadh Bin Hamed Al-Ruwaili at Jeddah.
Rigging, incidents of violence disrupts Sindh LG polls
Video of public rigging in Sindh local body elections went viral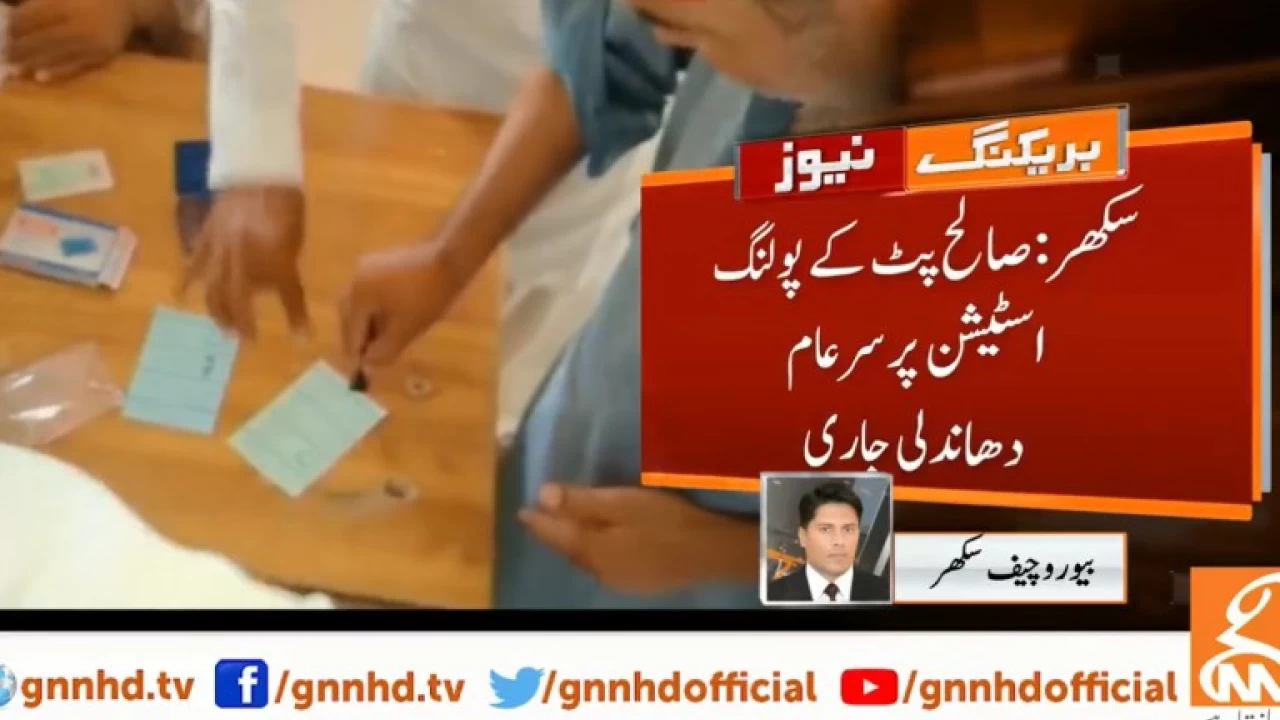 Sukkar: Incidents of rigging and violence are being reported during the Polling for the first phase of Local Government elections in fourteen districts of Sindh.
Polling for the first phase of local government elections in Sindh is underway which started at 8am and will continue till 5pm without any break in 14 districts of the province including Sukkur, Shaheed Benazirabad, Larkana, Mirpur Khas, Umarkot, Tharparkar, Sanghar, Naushehro Feroze, Kanbar-ShahdadKot, Shikarpur, Jacobabad, Kahmor, Ghoki and Khairpur.
However, as soon as the balloting started, reports of rigging as well as violence poured in.
A video of rigging during polls goes viral on socila media showing that more than one voter are stamping on their votes publically on the Returning Officer's table.
سکھر: صالح پٹ میں پولنگ اسٹیشن پر کھلے عام دھاندلی جاری @MediaCellPPP @AliHZaidiPTI @PTIofficial #GNN pic.twitter.com/lZIWwdjiZk

— GNN (@gnnhdofficial) June 26, 2022
On the other hand, violence in Sukkur, Kandhkot, Nawabshah, Ghotki and Mirpur Mathelo left dozens of people injured. At least one polling station in Kandhkot was attacked by dacoits.
Polling in Municipal Committee Ward 13 was suspended after a conflict resulted in the death of one person in Tando Adam.
The polling station was immediately shut down after the incident.
In Kandhkot, at least 20 people were reportedly injured as a fight broke out between the workers of rival political parties in ward 10 during the local bodies polls in Kandhkot on Sunday.
A large contingent of police and rangers rushed to the scene to restore the law and order.
A scuffle between PPP and JUI candidates also broke out in Sukkur that left two people injured including JUI general councilor candidate Ghulam Mustafa.
The incident was reported in Fareed Mehr polling station in Pano Aqil.
JUI candidate has alleged that the attack was 'unprovoked'.