Last partial solar eclipse of 2022 to occur on October 25
From near sunrise in Iceland to near sunset in western India, the partial solar eclipse will be widely seen.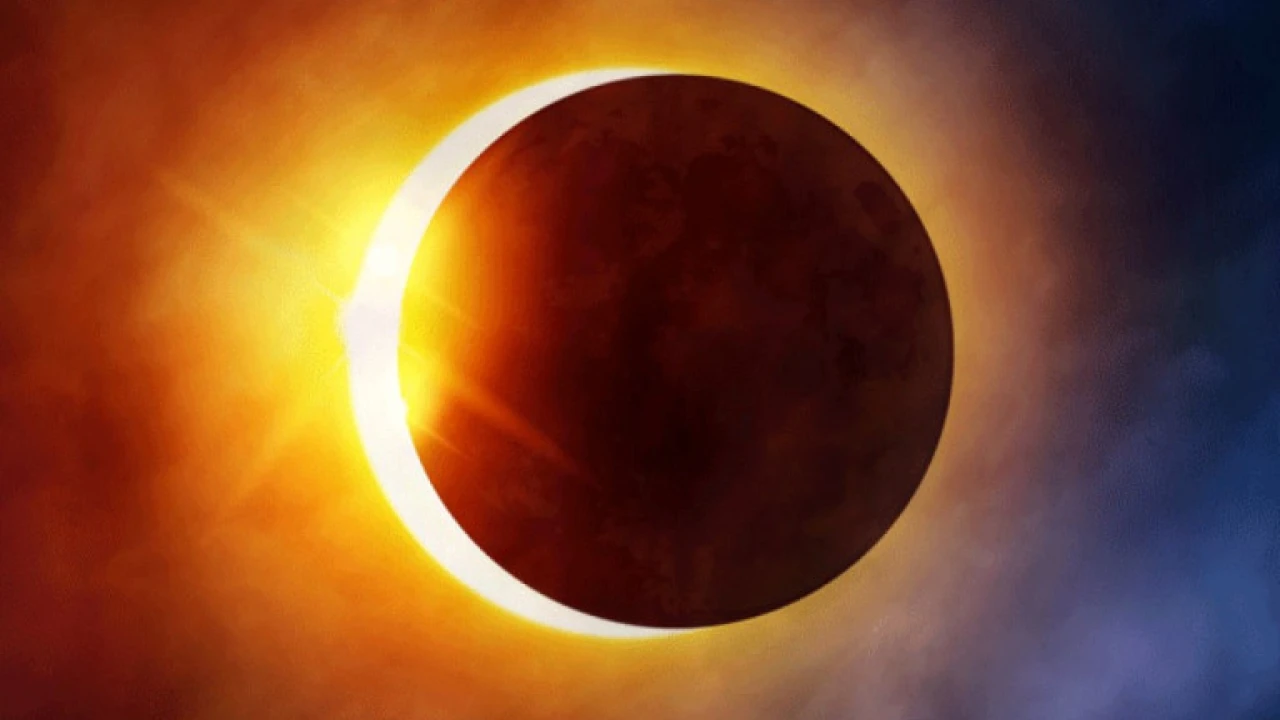 Islamabad: The second and last partial solar eclipse of 2022 will be visible in various parts of the world including Pakistan on October 25.
According to the Meteorological Department, the eclipse would last from 3:57 PM to 5:56 PM after peaking at 5:01 PM. Note that it will be visible across the country just before sunset. The solar eclipse would last for nearly two hours.
The eclipse would be visible in Pakistan, Europe, Asia, and North Eastern Africa.
This first solar eclipse of the year 2022, not visible in Pakistan, was seen at midnight between 30th April and 01st May 2022. This partial solar eclipse was visible in southern parts of South America, parts of Antarctica, and over the Pacific and Atlantic Oceans.
However, the first solar eclipse of 2023, not visible in Pakistan, would take place on April 20.
Tips to observe Solar eclipse
To safely observe the sun or watch an eclipse, you need special protective eyewear or eclipse glasses. Basic sunglasses, even those with UV protection, will not sufficiently protect your eyes. If you're planning to document the eclipse with any photo equipment, there are special solar filters you can add to make sure the remaining ring of sunlight doesn't take a toll on your vision.
The safest way to observe an eclipse is indirectly, using a pinhole camera that you can make easily at home.
If you must document one of these events, a simple, wide-angle snap should capture the moment, even if you're using your smartphone camera.