27-year-old man shot dead for celebrating Iran's World Cup elimination 
The young man has been killed by 'security forces' for publicly celebrating nation's elimination in World Cup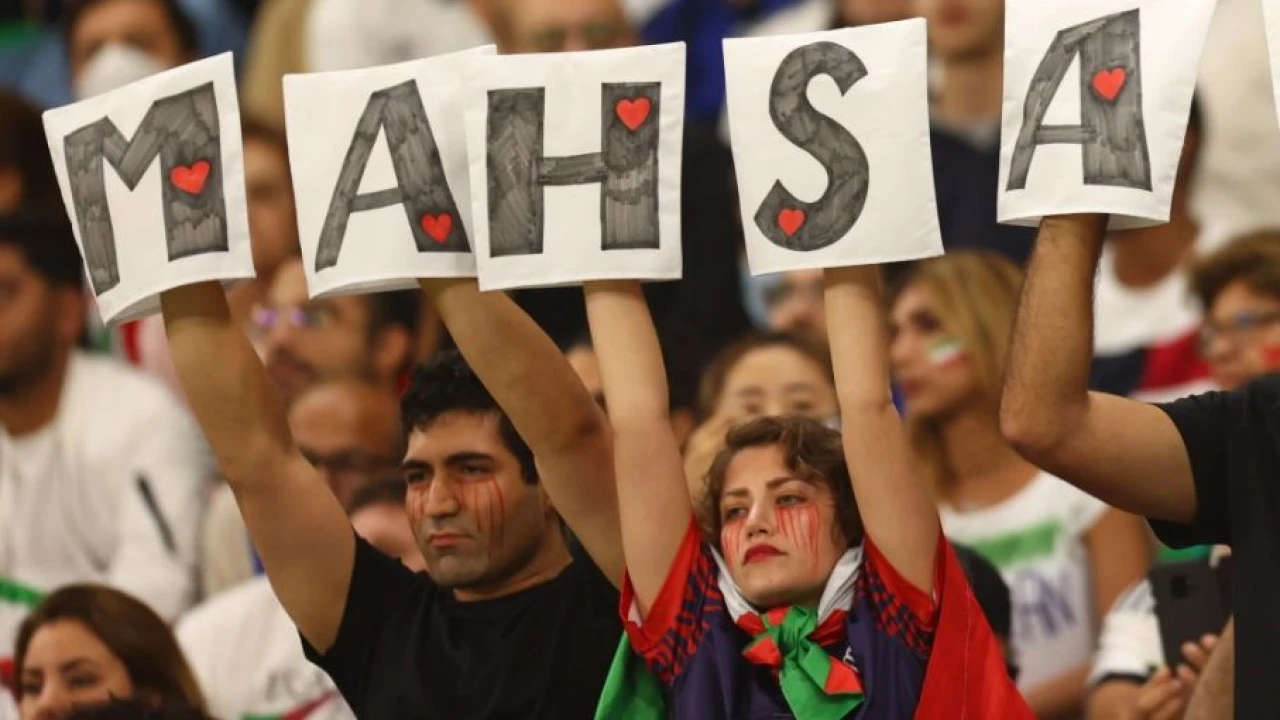 Tehran: A 27-year-old man has been killed by security forces in Iran for honking his car horn in celebration of the nation's elimination from the 2022 World Cup in Qatar, following its 1-0 loss to the United States (US).
The young man, identified as Mehran Samak, was reportedly shot in the head by security forces while celebrating the team's loss during anti-government protests, according to Iranian human rights activists.
Heartbreaking.
Iran's security forces killed him for celebrating the US soccer team's victory against the Islamic Republic.
On his Instagram; Mehran Samak wrote we don't care if Iran's team sang the national anthem or not we'll take to the street to show our protest against IRI. pic.twitter.com/pWHCDIqr5B

— Masih Alinejad 🏳️ (@AlinejadMasih) November 30, 2022
After subsequent elimination from the men's World Cup on Tuesday, anti-government protesters across the country took to the streets to celebrate the loss, with many seeing it as a blow against the regime.
For many, the national football team symbolises the Iranian regime.
According to local reports, security forces began firing at protesters in several cities including Bandar Anzali. Mehran was allegedly in his car, honking to celebrate the team's defeat, when he was killed in the crackdown.
Activists shared a screenshot purporting to show an Instagram story that Samak had uploaded hours before his death. The story asked people not to fret over whether the Iranian soccer team would sing the national anthem, but urged people to keep on protesting.
Last night #MehranSamak was murdered by the Islamic Republic terrorists, for celebrating the loss of the regime's football team to the US national team

In his last writings he emphasized the importance of being in the streets and joining strikes to overthrow IR#MahsaAmini@UN pic.twitter.com/yTIUhk7ntL

— گاتسِ ایرانی (فراخوان ۱۴ تا ۱۶ آذر) (@NamelessGuts) November 30, 2022
Citizens in Iran are continuing their months-long protests over the death of Masha Amini, a 22-year-old woman, who died after being detained by Iran's morality police for not properly wearing her hijab—sparking hundreds of thousands of anti-government protests across the country.
Since the demonstrations began in September, Iranian security forces have killed at least 448 people in the crackdown, including 60 children under the age of 18 and 29 women, according to IHR.
More than 18,000 demonstrators have been arrested, with at least 21 currently facing the death penalty. Six have already received death sentences.