Imran Khan announces rallies from Wednesday
The PTI chief says people are taking out to the streets not for any individual but for the sake of the Constitution.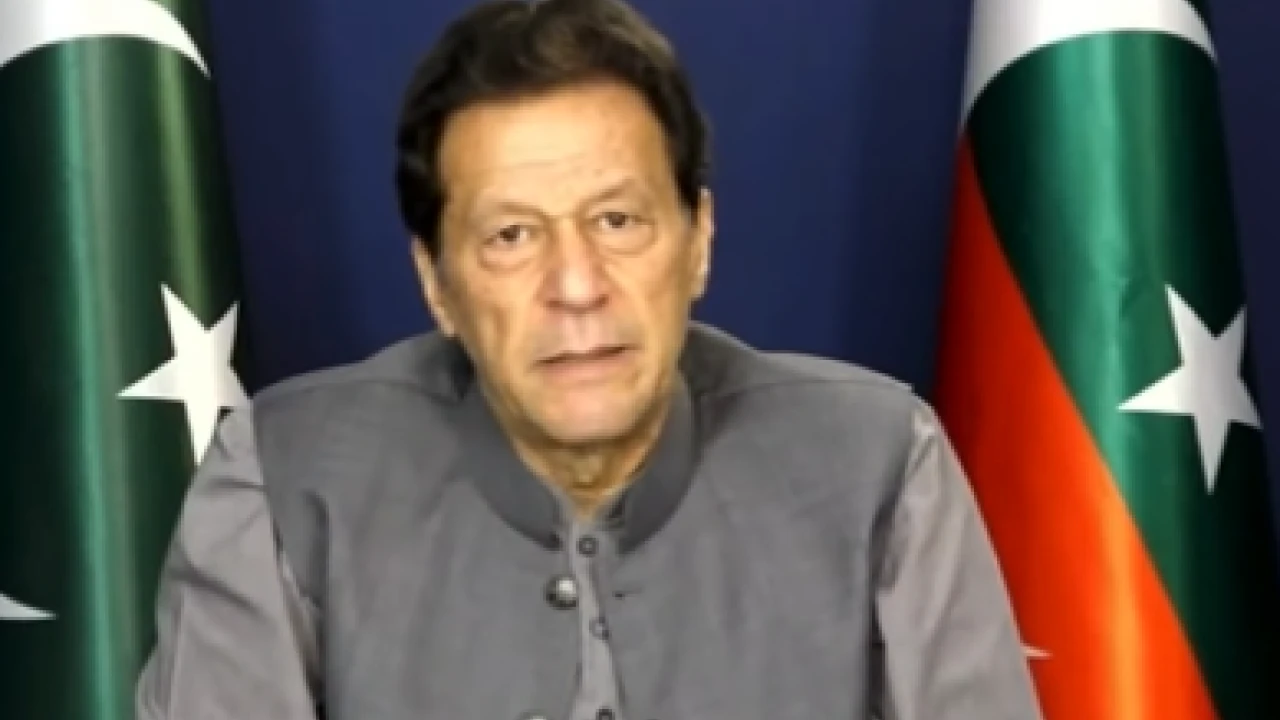 Lahore: Pakistan Tehreek-e-Insaf (PTI) Chairman and former Prime Minister Imran Khan on Sunday announced rallies across Punjab starting from Wednesday.
Speaking in a video link address, the former Prime Minister said that 4,200 people gathered at one venue yesterday, which has never happened in the country's history.
Imran Khan said people came out not for any individual but to protect the Constitution. He said Ali Amin was subjected to violence after being kept in custody for a month, but Dera Ismail Khan (DI Khan) gave it a historic welcome. He said the movement that resonates with the hearts of the people cannot be stopped through oppression.
"Pakistan needs stability. Today no foreign country is ready to help us till we don't have stability in our own country"-@ImranKhanPTI pic.twitter.com/46r9ousBgb

— PTI (@PTIofficial) May 7, 2023
Imran Khan said, "I'm going to hold historic rallies from Wednesday to the 14th of the month. I want to tell everyone that the next time I call for a protest, it will be historic. Let the workers do anything, including capturing people; it will benefit us instead of causing us harm. If we want to get the country out of this crisis, then elections are the only solution. If you ask anyone, even a fool, they will say that elections are the solution to all problems,".
The PTI Chief said that the economists across the world, including Pakistan, were also raising their voices that the country would not improve, nor would political stability be achieved until elections were announced.
ایک لندن میں تاج پوشی پر گیا جس نے کم از کم 2 سے 3 لاکھ ڈالر ضائع کیے اور دوسرا پرائیویٹ جہاز پر گوا گیا وہ بتائیں اس نے کتنا خرچہ کیا، کیا پاکستان کے پاس اتنا پیسہ ہے، فضول بیرونی دوروں پر یہ چکر مار کر اپنے آپ کو ذلیل کروا رہے ہیں، کون شہباز شریف کو ائیرپورٹ پر لینے آیا تھا،… pic.twitter.com/BxxJzMkc11

— PTI (@PTIofficial) May 7, 2023
"The country is being taken towards destruction just to remove me," said Khan. He stated that the history would not forgive anyone.
He said, "Word Mir Jaffar is small for the person who brought down our government a year ago,". He stated that no external power is ready to help now. Everyone saw humiliation of Foreign Minister Bilawal Bhutto Zardari at the Shanghai Cooperation Organization Council meeting in India, he added.