Lithuanians to throw Chinese phones over 'Censorship'
A report by its National Cyber Security Centre tested 5G mobiles from Chinese manufacturers.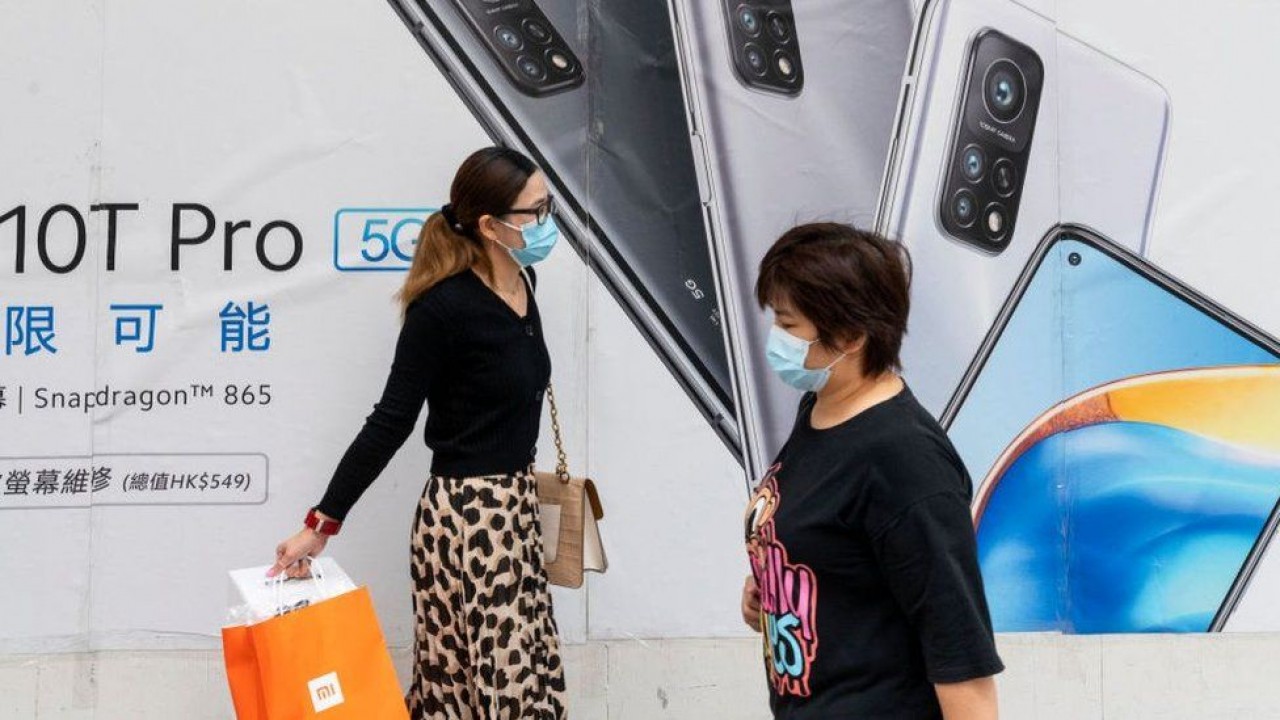 The Ministry of Defence Lithuania has warned the populace to avoid buying Chinese phones and even throw them away.
A report by its National Cyber Security Centre tested 5G mobiles from Chinese manufacturers.
It claimed that one Xiaomi phone had built-in censorship tools while another Huawei model had security flaws.
In response to the allegations, Huawei said no user data is sent externally and Xiaomi said it does not censor communications.
"Our recommendation is to not buy new Chinese phones, and to get rid of those already purchased as fast as reasonably possible," said Defence Deputy Minister Margiris Abukevicius.
Flooding overtakes city of Sumas in Washington
In Sumas, officials used the flood siren at around 9 am and urged people to shelter in place as water bypassed the Cherry Street Bridge and then spread through town.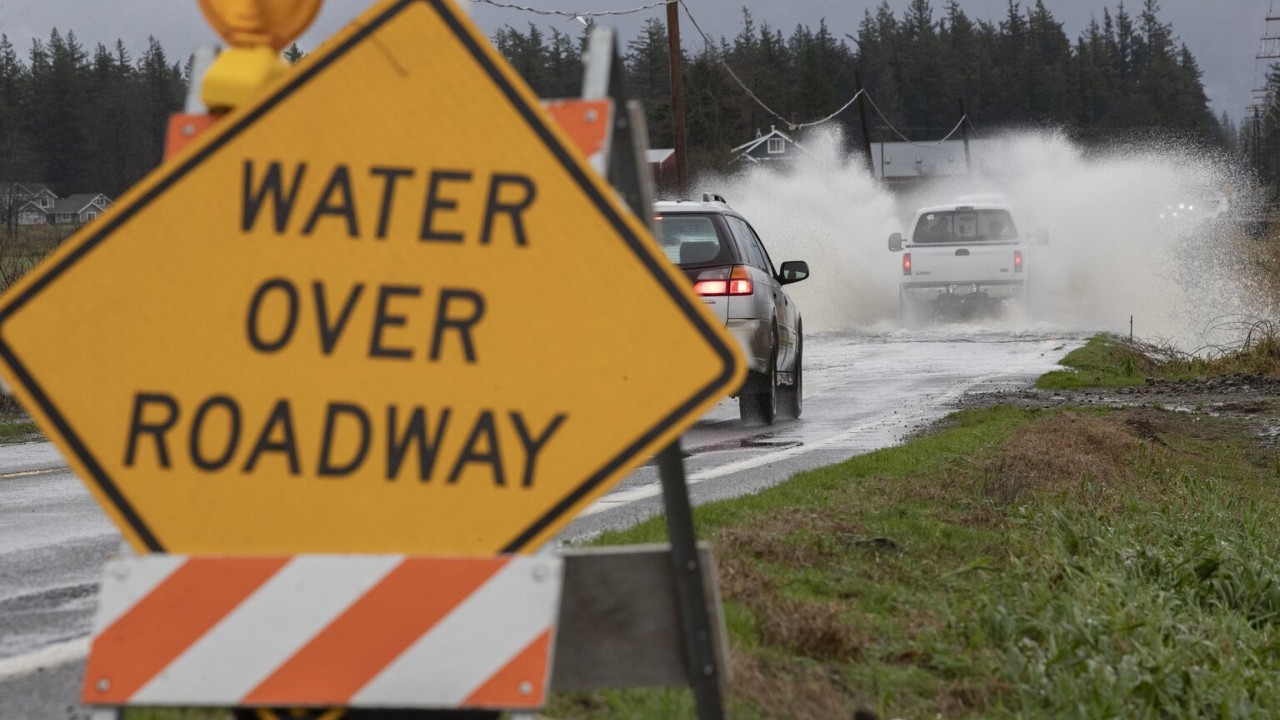 Heavy rainfall and gusts brought flooding and power outages to parts of northwest Washington, forcing residents to evacuate while most roads in and out of the city were closed.
The rainfall caused the Nooksack River to spill beyond its banks in Washington on November 29,
In an emergency alert Sunday afternoon, Skagit County officials said that the river levels weren't expected to produce widespread flooding, but saturated soil increases the risk of landslides.
Following the alert, the Washington National Guard arrived in Everson late Saturday to fill and distribute sandbags to residents to prepare for flooding.
People in the small communities of Sumas and Everson in northwest Washington had been asked to evacuate voluntarily Saturday night.
Both towns near the Canadian border previously saw hundreds evacuated and severe flooding from days of rain that caused an estimated $50 million in damage to Whatcom County.
Over 1,600 homes were without power in the Puget Sound region Sunday, with the largest outage affecting Rockport in Skagit County. In the meantime, where 861 homes lost power because trees impacted power lines, according to Puget Sound Energy.
On Monday afternoon, Sumas officials said there was a lot of water around town, but the water level had started to slowly drop.
Bellingham city officials said rainwater exceeded pumping capacity at times on Sunday resulting in an overflow that discharged about 9 million gallons of sewage water into Bellingham Bay.
Many local roads in the area and around Bellingham were closed Sunday and Monday because of water over the roadway.
Moreover, a landslide on Sunday blocked part of northbound Interstate 5 south of Bellingham and officials said an increased threat of landslides will remain for several days.
Bitcoin, other cryptos surge after sharp sell-off
The price of bitcoin climbed back above $58,000, rising 8.6% in 24 hours to $58,607.75, according to Coin Metrics data.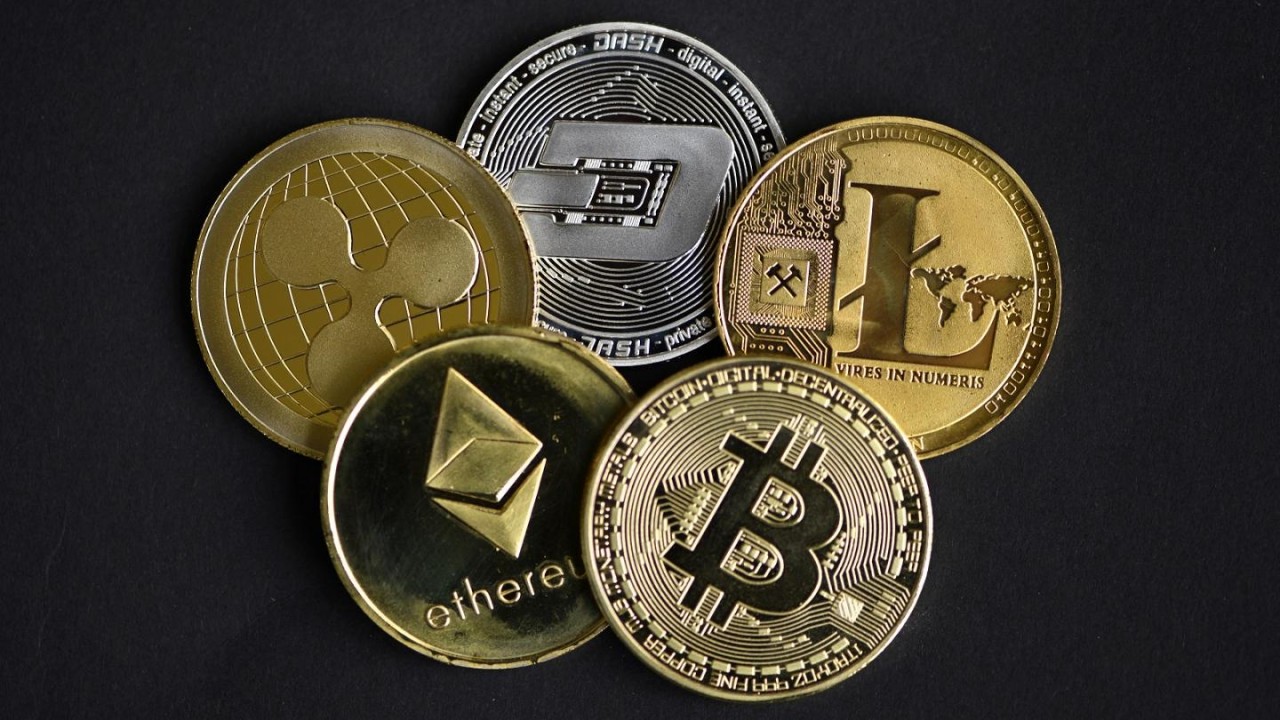 Bitcoin and other cryptocurrencies surged Monday after a sharp sell-off at the end of last week.
The price of bitcoin climbed back above $58,000, rising 8.6% in 24 hours to $58,607.75, according to Coin Metrics data.
Other digital assets also rose, with ether jumping more than 9% to $$4,440.99 and XRP up 9% at around 99 cents.
Vijay Ayyar, head of Asia Pacific at cryptocurrency exchange Luno, said early reports that the new, heavily-mutated omicron Covid variant came with milder symptoms was giving the market a boost.
"We're seeing news of the variant being potentially weaker in terms of symptoms in early analysis, which has bolstered the market comeback," Ayyar said via email. "Hence, smart investors have probably bought this dip."
Bitcoin last week sank as low as $53,549, its lowest level since early October, amid a broader sell-off in stocks and other riskier assets on the back of fears over the new coronavirus variant.
The world's largest digital currency was briefly down more than 20% from its recent all-time high of nearly $69,000, officially entering bear market territory. Bear markets are typically defined by a decline of 20% of more from recent highs.
The new Covid variant, first identified in South Africa, has spread to multiple countries including the U.K., Germany and Italy.
The US, UK and other nations have restricted travel with some African countries in response. Britain has also introduced new measures to tackle the new virus mutation, including mandatory mask wearing in shops and public transport in England.
On Sunday, Dr. Angelique Coetzee, the South African doctor who first spotted the omicron variant, described its symptoms as "extremely mild," soothing fears of a potential return of lockdown restrictions during the holidays.
"The global environment did add to the uncertainty across all risk asset classes as we saw last week, but the bounce back always shows us how strong the uptrend is, which is what we're seeing here," Ayyar said.
If bitcoin loses $48,000 to $50,000 on a daily or weekly basis, "that would definitely imply bearishness," he added. But for now, Ayyar says "we're still in bull market territory."
SOURCE: CNBC
Several vehicles collide on motorway amid dense fog
More than 30 vehicles pile up motorway M2 due to fog. Several people are said to be injured in the incident.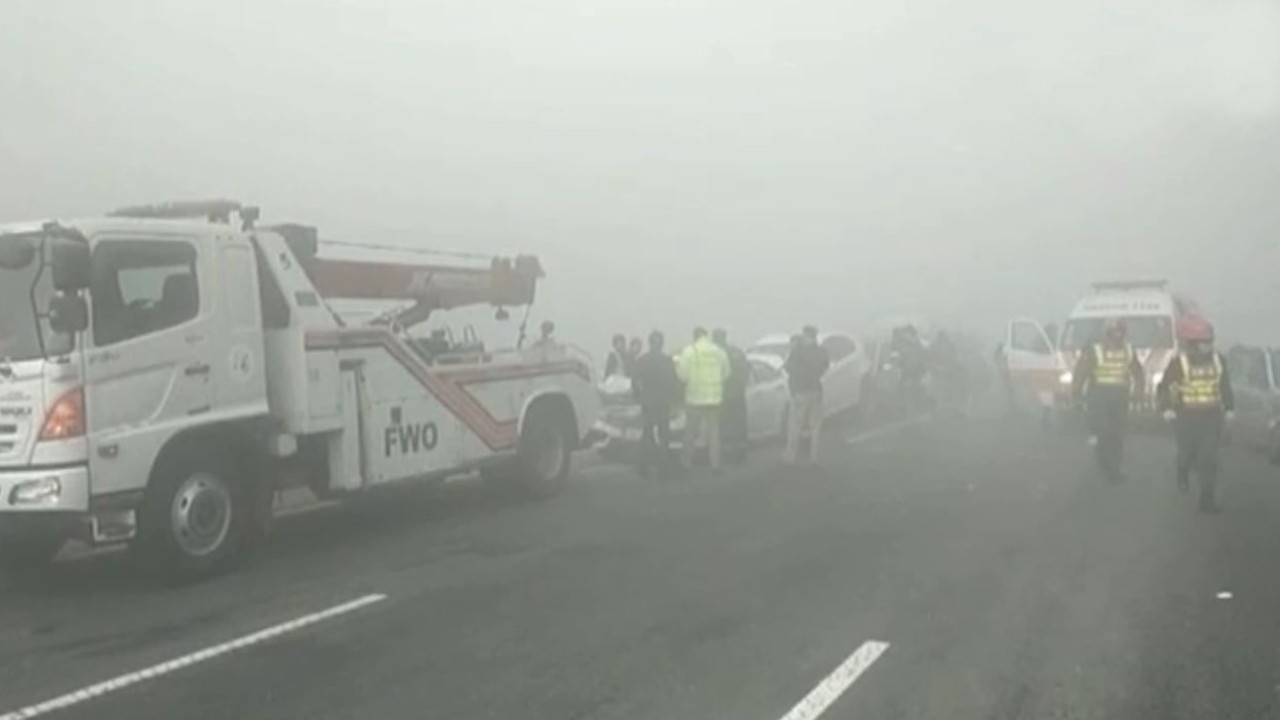 Sheikhupura: Due to foggy conditions, more than 30 vehicles have piled up on motorway M2 near Kala Shah Kaku in Sheikhupura on Tuesday morning.
The multi-vehicle collision was caused by dense smog that has hit Punjab and Khyber Pakhtunkhwa plains. Speeding vehicles rammed into one another while trying to stop after 1 collision.
Rescue 1122 crew arrived at the spot with ambulances. Paramedics were seen tending to people with minor injuries.
Rescue officials said at least 20 people were injured and at least 10 of them were moved to Tehsil Headquarters Hospital Muridke.
Motorway police and FWO staff also responded to the crash.
The motorway was blocked after the crash.
A dense fog has hit Punjab and Khyber Pakhtunkhwa plains causing traffic disruptions. Sections of motorways M1, connecting Peshawar with Islamalabad, M11, connecting Lahore to Sialkot, and M3 connecting Lahore to Multan were closed on Monday morning.