Lahore man commits suicide after killing daughter over domestic quarrels
Lahore: A man shot himself to death after killing his young daughter in Bhaggatpura area of Shad Bagh on Thursday, police said.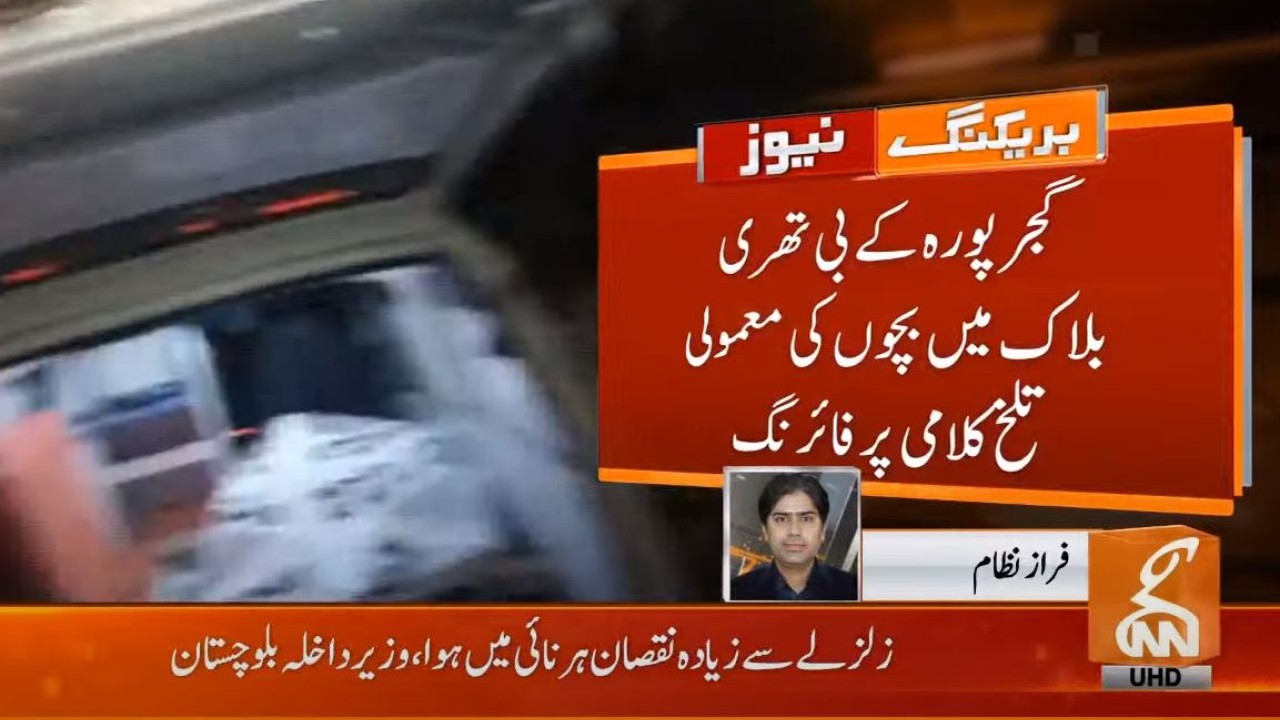 Suspect Rana Shahbaz, who is said to be in compromised mental health conditions, shot and wounded his daughter Ummeh Habiba following a quarrel. The girl was taken to Mayo Hospital where she succumbed to her wounds.
The bodies were shifted for autopsies. According to the family, Shahbaz was not mentally fit.
Father, son injured in firing
A man and his son suffered injuries after their neighbour opened fire following a quarrel involving children in B 3 Block of Gujjarpura.
Mazhar opened fire on Naeem and his son Abdur Rehman following an argument. The victims with two bullet wounds each were shifted to Mayo Hospital.
Naeem's nephew Zeeshan has moved an application to Gujjarpura police for an FIR.
-- Report from Fraz Nizam
'Saudi package': Bulls dominate PSX as benchmark index adds 1,200 points
The benchmark KSE-100 index surged 1,215.89 points, or 2.76%, to close at 45,330.05.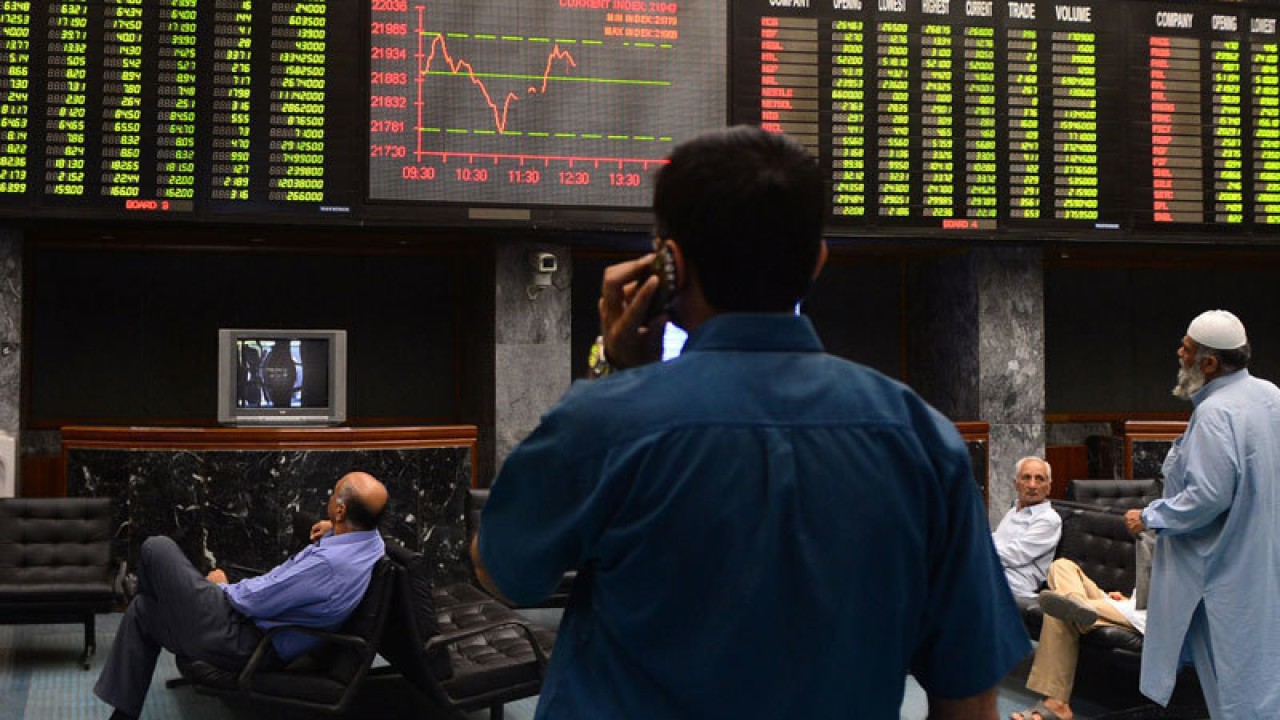 Karachi: Bulls dominated the Pakistan Stock Exchange (PSX) on Monday as investors showed their interest after burshing aside the uncertanity regarding the International Monetary Fund (IMF) programme and $3 billion funds from Saudi Arabia.
The Friday's visit to PSX of Adviser to Prime Minister on Finance and Revenue Shaukat Tarin also turned out to be a a psoitive indicator for positive atmosphere at the first trading day.
Investor optimism about the Saudi package was reflected at the bourse as market players took fresh positions on the back of an agreement that was signed between the State Bank of Pakistan (SBP) and the Saudi Fund for Development (SFD).
Also fuelling the bullish sentiment was a decline in global oil prices as the benchmark KSE-100 index once again crossed the 45,000-point mark.
At the end, the benchmark KSE-100 index soared 1,215.89 points, or 2.76%, to close at 45,330.05.
Sectors contributing to the performance included commercial banks (+283 points), cement (+211 points), exploration and production (+139 points), fertiliser (+100 points) and oil marketing companies (+76 points).
Shares of 358 companies were traded during the session. At the close of trading, 263 scrips closed in the green, 76 in the red, and 19 remained unchanged.
Overall trading volumes dropped to 268.2 million shares compared with Friday's tally of 289.8 million. The value of shares traded during the day was Rs10.9 billion.
Fauji Foods, TPL Properties and WorldCall Telecom were the volume leaders with 14.8 million shares traded, 14.7 million shares, and 13.7 million shares respectively.
Fauji Foods lost Rs0.31 to close at Rs0.82, TPL Properties gained Rs2.57 to close at Rs45.80, while WorldCall Telecom gained Rs0.01 to close at Rs13.7.
'Very high risk': WHO warns of likely spread of Covid omicron variant globally
The global health body designated the variant B.1.1.529, which was first spotted in South Africa, as a "variant of concern" on Friday.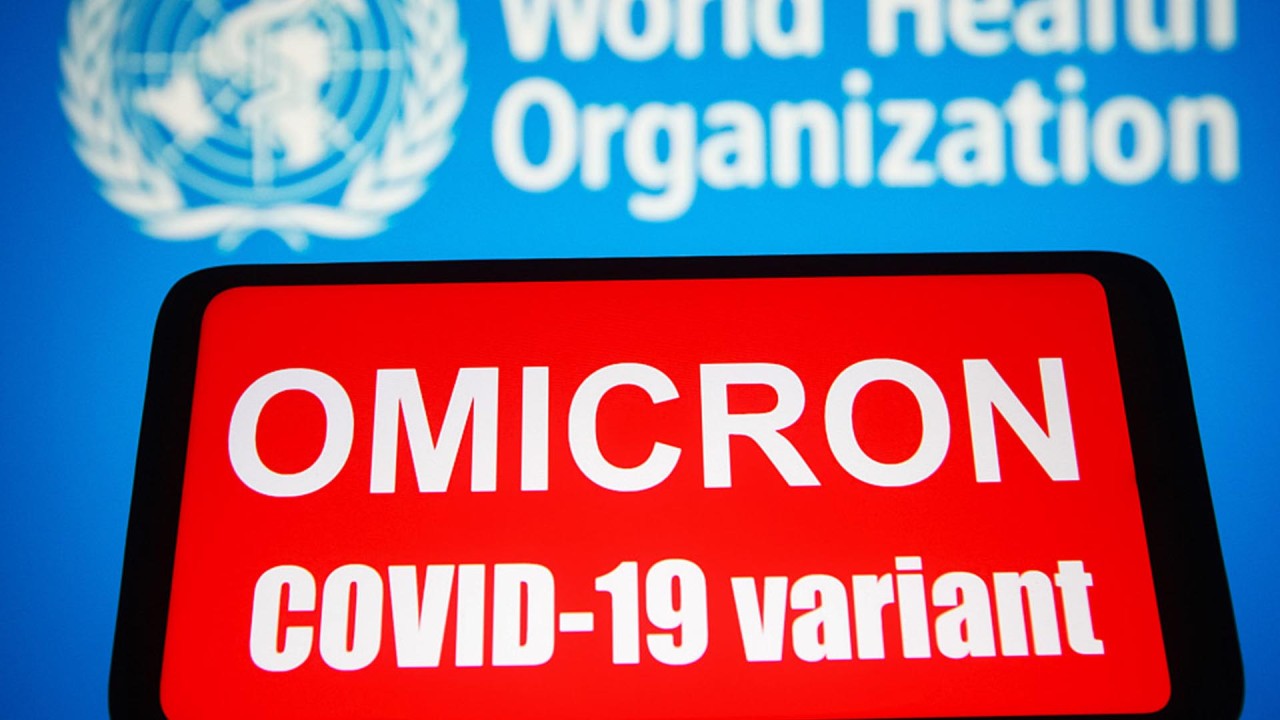 LONDON: The omicron variant of the coronavirus is likely to spread further and poses a "very high" global risk, according to the World Health Organization, which warned Monday surges of Covid infections caused by the variant of concern could have "severe consequences" for some areas.
"Given mutations that may confer immune escape potential and possibly transmissibility advantage, the likelihood of potential further spread of Omicron at the global level is high," the WHO said in its risk assessment on Monday within a technical brief to its 194 member states.
"Depending on these characteristics, there could be future surges of Covid-19, which could have severe consequences, depending on a number of factors including where surges may take place. The overall global risk related to the new VOC [variant of concern] Omicron is assessed as very high," the U.N. health agency said.
The WHO designated the variant B.1.1.529, which was first spotted in South Africa, as a "variant of concern" on Friday.
It said in its report on Monday that it is "a highly divergent variant with a high number of mutations ... some of which are concerning and may be associated with immune escape potential and higher transmissibility."
-- Known unknowns --
However, there are still considerable uncertainties and unknowns regarding this variant, it said, repeating that sentiment Monday.
First of all, experts don't yet know just how transmissible the variant is and whether any increases in infections are related to immune escape, intrinsic increased transmissibility, or both.
Secondly, there is uncertainty over how well vaccines protect against infection, transmission and clinical disease of different degrees of severity, and death. And third of all, there is uncertainty over whether the variant presents with a different severity profile.
The WHO has said it will take weeks to understand how the variant may affect diagnostics, therapeutics and vaccines. Preliminary evidence suggests the strain has an increased risk of reinfection, however.
Early data suggests that the variant is spreading in South Africa more rapidly than previous strains did and that the variant could be starting to trigger a new wave of infections, according to an analysis by the Financial Times.
Covid symptoms linked to omicron have been described as "extremely mild" by the South African doctor who first raised the alarm over the new strain.
Read more: South African doctor who first spotted the omicron Covid variant explains the symptoms
It's very important to remember that, so far, there have only been a small number of cases reported around the world in several southern African countries and a smattering of cases in the U.K., France, Israel, Belgium, the Netherlands, Germany, Italy, Australia, Canada and Hong Kong, but none yet in the US so it could take a while to fully understand what specific symptoms, if any, are attributable to the omicron variant on a wider scale.
It's also too early to tell what degree of health risk the new variant poses at a global level; the international community has already seen several increasingly virulent strains of the coronavirus, first with the "alpha" variant and then the "delta" variant, which is currently the globally dominant strain.
Covid vaccines have greatly helped to reduce severe infection, hospitalization and death, so new variants are closely monitored to assess whether, and how, they might impact the efficacy of vaccines.
-- Mitigation plans --
The WHO urged member states to enhance surveillance and sequencing efforts to better understand variants, including omicron, and to increase community testing to detect if omicron is circulating.
It also called on member states to accelerate Covid vaccinations "as rapidly as possible," especially among high-priority groups.
News of a new variant spooked global markets Friday but European stocks climbed Monday morning. The region has already been battling a sharp surge in infections caused by the delta variant, putting pressure on health services in a number of countries, including Germany and the Netherlands.
The WHO urged countries to put in place mitigation measures to prepare for a possible increase in Covid caseloads "and associated pressure on the health system, ensure mitigation plans are in place to maintain essential health services and necessary health care resources are in place to respond to potential surges."
SOURCE: CNBC
Twitter mobile slowdown to remain until all banned content is removed: Russia
Twitter has been subjected to a punitive slowdown in Russia since March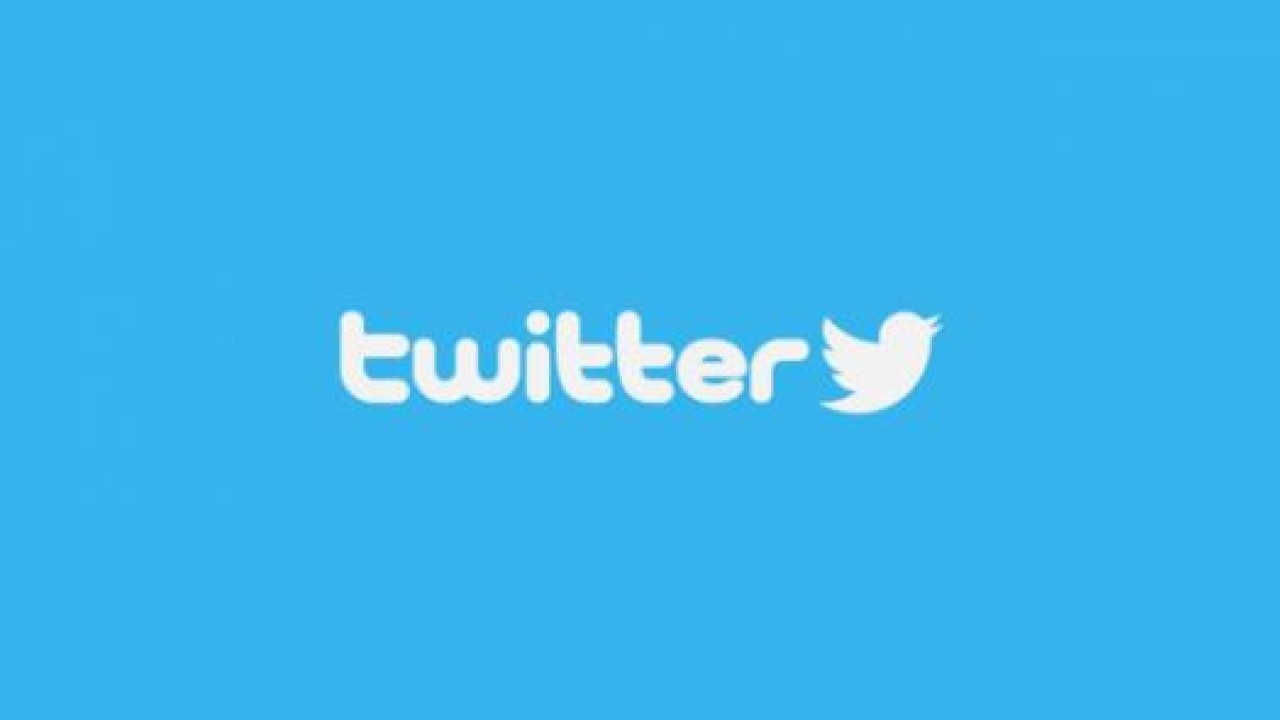 Moscow: Russia will continue slowing down the speed of Twitter on mobile devices until all content deemed illegal is deleted, state communications regulator Roskomnadzor told Reuters, as Moscow continues to make demands of Big Tech.
Russian authorities have taken steps recently to regulate technology giants more closely by imposing small fines for content violations, while also seeking to force foreign companies to have official representation in Russia and store Russians' personal data on its territory.
Twitter has been subjected to a punitive slowdown in Russia since March for posts containing child pornography, drug abuse information or calls for minors to commit suicide, Roskomnadzor has said.
Twitter, which did not immediately comment on Monday, denies allowing its platform to be used to promote illegal behaviour. It says it has a zero-tolerance policy for child sexual exploitation and prohibits the promotion of suicide or self-harm.
Videos and photos are noticeably slower to load on mobile devices, but Roskomnadzor eased speed restrictions on fixed networks in May.
Roskomnadzor said Twitter, which it has fined a total of 38.4 million roubles ($511,900) this year, has systematically ignored requests to remove banned material since 2014, but has taken down more than 90% of illegal posts.
"As of now, 761 undeleted posts remain," Roskomnadzor said. "The condition for lifting the access restriction on mobile devices is that Twitter completely removes banned materials detected by Roskomnadzor."
The regulator has said it will seek fines on the annual turnover of Alphabet's Google and Facebook in Russia for repeated legal violations, threats the two companies did not comment on at the time.
"We also reiterate that the social network Twitter has been repeatedly found guilty by a Russian court of committing administrative offences," Roskomnadzor said.
SOURCE: Reuters