'Unfair vaccine distribution': IMF warns pandemic darkening prospects in developing nations
The International Monetary Fund (IMF) has issued warning that the ongoing hit from the Covid-19 pandemic and the failure to distribute vaccines worldwide is worsening the economic divide and darkening prospects for developing countries.
Global economic growth this year and next is expected to continue as the recovery solidifies broadly, but the overall figures mask large downgrades and ongoing struggles for some countries.
"The outlook for the low-income developing country group has darkened considerably due to worsening pandemic dynamics," IMF chief economist Gita Gopinath said.
The setbacks, which she blamed on the "great vaccine divide," will impact the restoration of living standards, and a prolonged pandemic downturn "could reduce global GDP by a cumulative $5.3 trillion over the next five years," she warned.
Meanwhile, advanced economies face "more difficult near-term prospects... in part due to supply disruptions."
That threatens to drive prices higher, especially in the United States, where growth this year will be slower than previously anticipated, even taking into consideration massive spending bills, according to the International Monetary Fund's latest World Economic Outlook.
Output worldwide is expected to grow 5.9 percent this year, only slightly lower that projected in July, before slowing to 4.9 percent in 2022, the report said.
But the wave of infections from the Delta variant of Covid-19 and the drastically lower vaccination rate in developing nations, along with supply bottlenecks, have slowed or pushed back the recovery in many economies.
"The dangerous divergence in economic prospects across countries remains a major concern," Gopinath said in a blog post on the new forecasts.
Advanced economies are expected to regain "pre-pandemic trend path in 2022 and exceed it by 0.9 percent in 2024," she said.
However, in emerging market and developing economies, excluding China, output "is expected to remain 5.5 percent below the pre-pandemic forecast in 2024."
Amid the danger of long-term scarring, "The foremost policy priority is therefore to vaccinate at least 40 percent of the population in every country by end-2021 and 70 percent by mid-2022," she said.
- Delicate US balancing act -
The world's largest economy has benefitted from massive fiscal stimulus, but the Delta wave has undermined progress, and the IMF slashed the US growth forecast for this year to six percent, a full percentage point off the July figure.
US growth is expected to slow to 5.2 percent next year, slightly faster than previously expected, but policymakers will face a delicate balancing act amid risks of rising inflation and lagging employment, the fund noted.
Production was slow to rebound once the recovery began, creating bottlenecks, notably in semiconductors, and pushing prices higher, while wages also threaten to rise as employers compete for scarce workers.
Gopinath told reporters that while inflation is expected to return to "more normal levels" by mid-2022 in most countries, it could take longer in the United States.
But "There is tremendous uncertainty, we have never seen a recovery of this kind," she said, noting the labor shortages plaguing employers even amid high unemployment, and supply unable to meet demand.
The fund is keeping a close eye on US wage increases, which so far have been concentrated in a limited number of industries, as well as rising housing prices.
US consumer prices rose 4.3 percent annually in August, more than double the Federal Reserve's two percent goal.
If higher inflation becomes entrenched, it could force central banks to respond aggressively, and higher interest rates would slow the recovery, the IMF cautioned.
"Monetary policy will need to walk a fine line between tackling inflation and financial risks and supporting the economic recovery," the report said.
The IMF endorsed the Federal Reserve's stated intention to start to pull back on stimulus by the end of the year and prepare to lift interest rates in 2022.
But higher US interest rates will have spillover effects for other countries, which will see borrowing costs rise.
SOURCE: AFP
Marvel's Eternals soundtrack to feature 'Friends' by BTS 
The full soundtrack from the upcoming Marvel film Eternals was recently unveiled.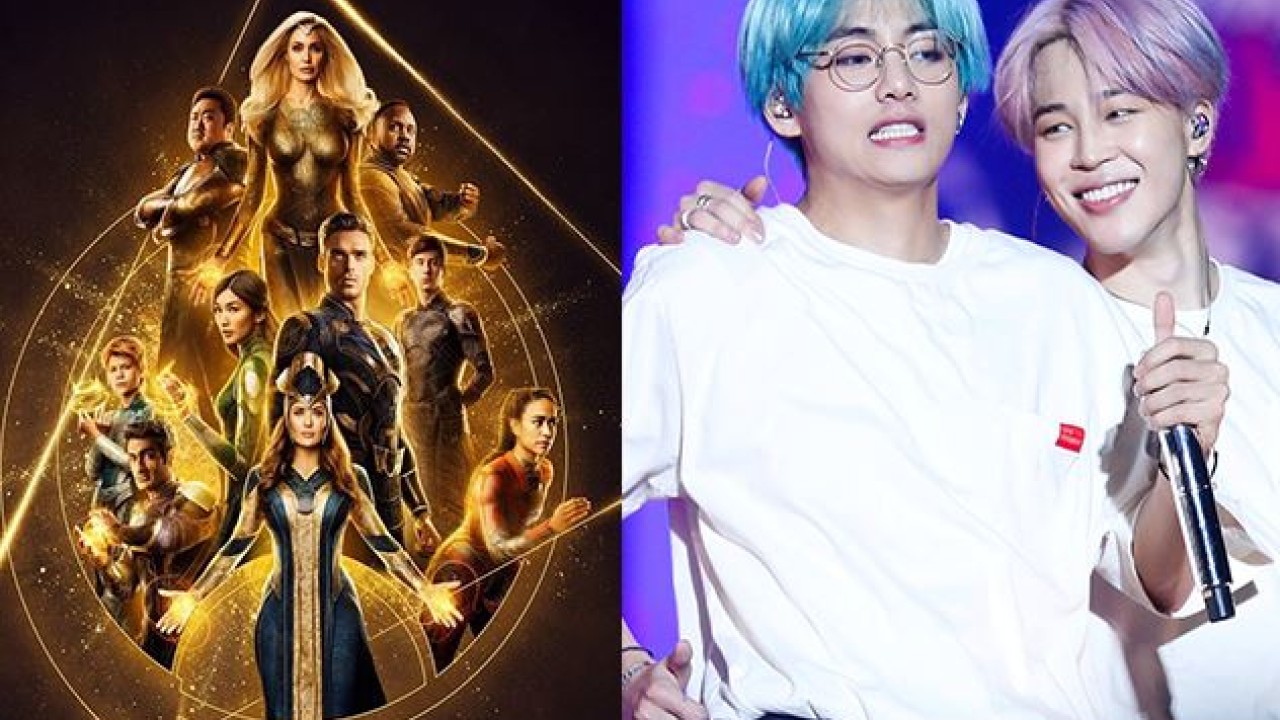 Seoul: Friends, a song produced by BTS' Jimin and V is reportedly being featured in the latest installment of Marvel Film "The Eternals" directed by Chloe Zhao. The song was produced by band member Jimin.
The full soundtrack from the upcoming Marvel film Eternals was recently unveiled. Apparently, the information came from a document that Disney released.
The news got confirmed when Marvel News shared a list of songs included in the soundtrack for Eternals.
A Chloe Zhao misturou Lizzo, Pink Floyd e BTS!!!

Confira a lista de músicas presentes em #Eternals: pic.twitter.com/z2gI9xZZtQ

— Marvel News (@BRMarvelNews) October 16, 2021
Beside Friends, the included songs are Celine Sharma's Nach Mera Hero, Juice by Lizzo, and Time by Pink Floyd.
Fans became excited and took it to Twitter as 'PRODUCER JIMIN,' and 'VMIN' started to take over internet trends in multiple countries.
Written by Matthew and Ryan Firpo, Eternals has a huge ensemble cast— featuring Richard Madden, Gemma Chan, Kumail Nanjiani and others.
The upcoming film is confirmed to be set partially in the past and in the future.
The Marvel franchise is set to hit cinemas on November 5, 2021.
34 more succumb to COVID-19 in Pakistan; 1,656 new cases emerge 
Pakistan is presently experiencing the fourth wave of coronavirus which is said to be deadlier and more contagious than the previous three COVID waves. Today, the daily positivity rate in-country is at 3.26%.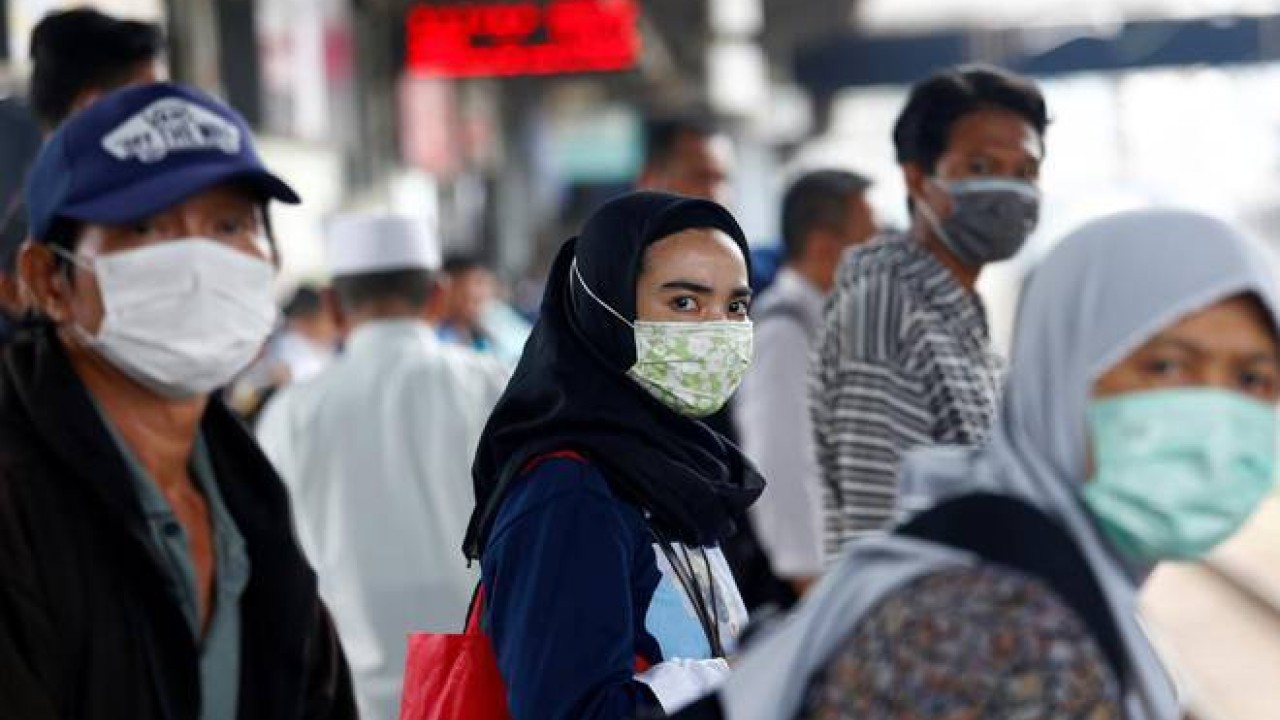 Islamabad: Pakistan is presently experiencing the fourth wave of coronavirus which is said to be deadlier and more contagious than the previous three COVID waves. Today, the daily positivity rate in-country is at 3.26%.
According to National Command and Operations Center (NCOC), around 1,656 cases of coronavirus were reported while 35 people succumbed to the disease in the last 24 hours, taking the total death toll to 27,785.
The total number of cases has reached 1,249,858.
As many as 1,175,489 patients have recovered from the disease with 3,444 critical cases.
Punjab
The number of patients swelled to 432,809 in the province with 12,672 causalities.
Sindh
The number of infections has surged to 459,392 in the province, while the death toll has reached 7,425.
Khyber Pakhtunkhwa
The confirmed cases have surged to 174,490 in the province with 5,571 casualties.
Balochistan
There are 32,956 confirmed cases while 349 patients have died from the infection so far.
AJK and Gilgit-Baltistan
There are 34,216 coronavirus cases in the AJK while the death toll has reached 738. On the other hand, there are 10,331 cases in GB with 184 coronavirus deaths.
Islamabad
There are 105,664 cases in the capital city while 927 people have lost their lives.
Nation celebrates Eid Milad-un-Nabi (PBUH) with religious, traditional zeal
Back in history, the day was first celebrated as an official festival in Egypt, the celebrations of Eid-e-Milad became more popular during the 11th century.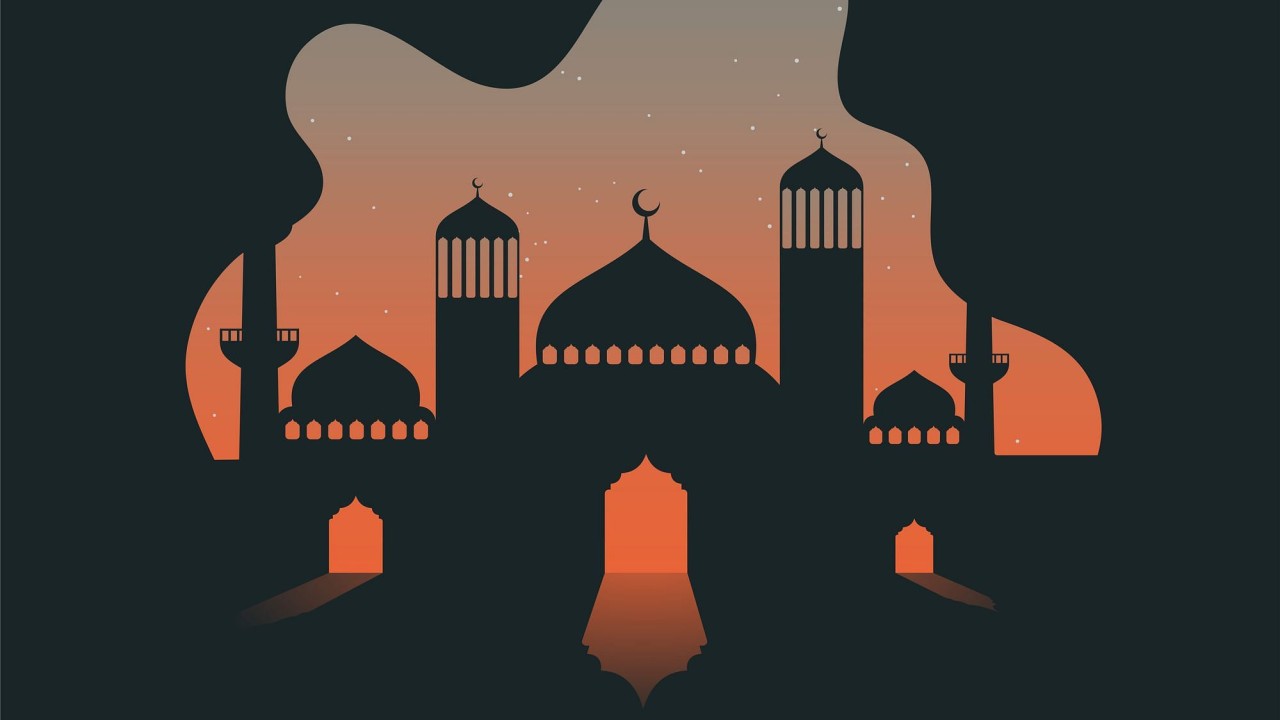 The whole nation is celebrating Eid Milad-un-Nabi (PBUH) today (Tuesday) with traditional zeal and fervor and renewing the pledge to transform their lives in line with the Islamic principles and disseminate teachings of the Holy Prophet Muhammad Sallallah-o-Alaihe Wa Aalehe Wassallum.
The day dawned with a 31 and 21 gun salute in the federal and provincial capitals, respectively, following a night of Mahafil-e-Naat and conferences across the country.
Special prayers offered in mosques for upholding and flourishing of Islam and religious teachings, unity, solidarity, progress, and welfare of the Muslim Ummah.
To mark the annual event, state and religious organisations, Milad committees and individuals have planned a number of activities including processions, seminars, conferences and discussion programmes.
Moreover, streets and roads, as well as bazaars, shopping centres, government and private buildings have been beautifully decorated and illuminated with lights, colours and banners bearing writings about the celebration of Eid Milad-un-Nabi (SAW).
In addition, people wear green ribbons or green items of clothing, carry green flags or banners on this day. The green colour is a symbol of Islam and paradise. People also conduct activities like marches, parades, and night long prayers meetings.
Furthermore, communal meals are also offered in mosques and other community buildings.
A national Rehmatul-lil-Aalameen [Sallallah-o-Alaihe Wa Aalehe Wassallum Khatam-un-Nabiyeen] conference is being held in Islamabad today.
Several news and Current Affairs Channel will broadcast a day-long Marathon transmission on this occasion.
Eid-e-Milad-un-Nabi is celebrated on the occasion of the birthday of the Prophet of Islam, Hazrat Mohammad (PBUH).
It is also known as Nabi Day, Mohammad's birthday or the Prophet's birthday.
The Holy Prophet Muhammad (SAW) was born on the 12th of 573 AD in the city of Mecca. The full name of Prophet Hazrat Mohammad is Mohammad ibn Abdullah ibn Abdul Muttalib.
Back in history, the day was first celebrated as an official festival in Egypt, the celebrations of Eid-e-Milad became more popular during the 11th century.
This year, as per the Gregorian calendar, Eid Milad-Un-Nabi began on the evening of October 18, 2021, and will end on the evening of October 19, 2021.