WHO says Covid-19 may have killed 80,000 to 180,000 health workers
Covid has severely affected healthcare staff and may have killed between 80,000 and 180,000, the World Health Organization (WHO) says.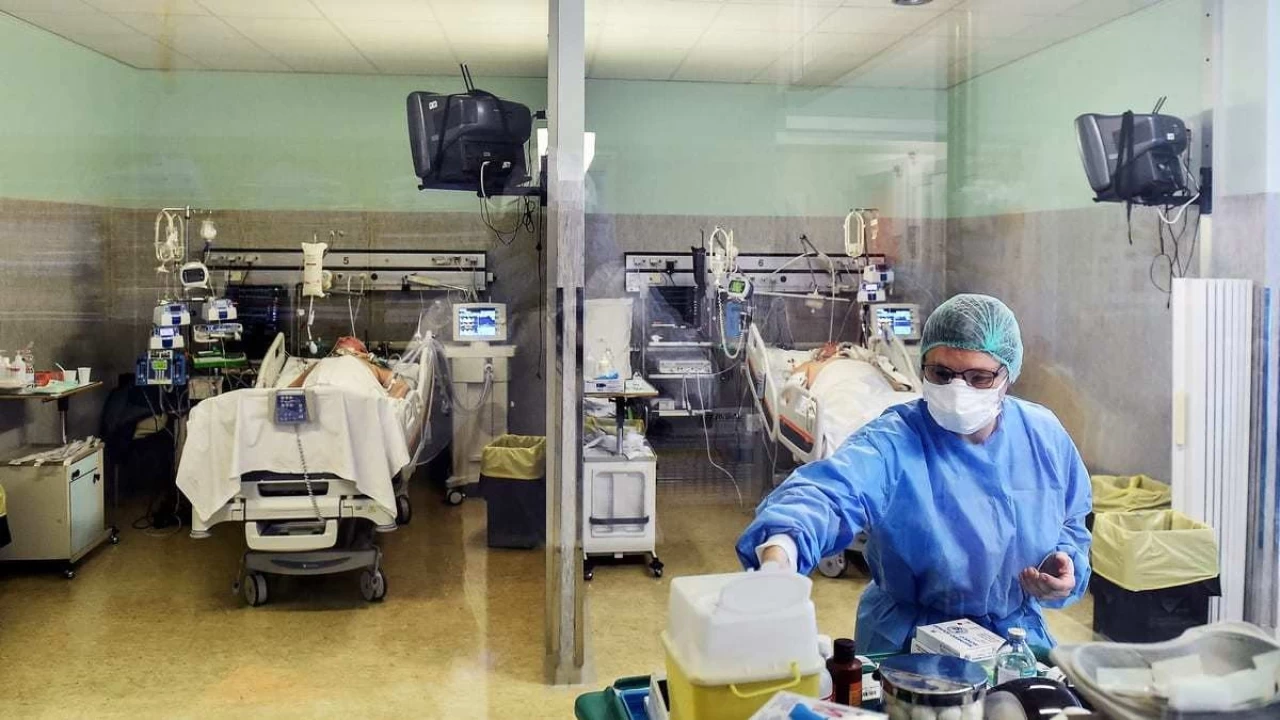 Healthcare workers must be prioritised for vaccines, WHO head Tedros Adhanom Ghebreyesus said, and he criticised unfairness in the distribution of jabs. The deaths occurred between January 2020 and May of this year.
Earlier, another senior WHO official warned a lack of jabs could see the pandemic continue well into next year. There are an estimated 135 million healthcare workers globally.
"Data from 119 countries suggest that on average, two in five healthcare workers globally are fully vaccinated," Dr Tedros said.
"But of course, that average masks huge differences across regions and economic groupings."
Fewer than one in 10 healthcare workers were fully vaccinated in Africa, he said, compared with eight in 10 in high-income countries.
A failure to provide poorer countries with enough vaccines was highlighted earlier by Dr Bruce Aylward, a senior leader at the WHO, who said it meant the Covid crisis could "easily drag on deep into 2022".
Less than 5% of Africa's population have been vaccinated, compared with 40% on most other continents.
The vast majority of Covid vaccines overall have been used in high-income or upper middle-income countries. Africa accounts for just 2.6% of doses administered globally.The original idea behind Covax, the UN-backed global programme to distribute vaccines fairly, was that all countries would be able to acquire vaccines from its pool, including wealthy ones, writes BBC Global Affairs correspondent Naomi Grimley.
But most G7 countries decided to hold back once they started making their own one-to-one deals with pharmaceutical companies.
Dr Aylward appealed to wealthy countries to give up their places in the queue for vaccines so that pharmaceutical companies can prioritise the lowest-income countries instead.
He said wealthy countries needed to "stocktake" where they were with their donation commitments made at summits such as the G7 meeting in St Ives this summer.
"I can tell you we're not on track," he said. "We really need to speed it up or you know what? This pandemic is going to go on for a year longer than it needs to."
The People's Vaccine - an alliance of charities - has released new figures suggesting just one in seven of the doses promised by pharmaceutical companies and wealthy countries are actually reaching their destinations in poorer countries.
The alliance, which includes Oxfam and UNAids, also criticised Canada and the UK for procuring vaccines for their own populations via Covax.
SOURCE: BBC NEWS
Several fishermen trapped in sea storm near Lasbela
A boat carrying fishermen hit Gadani beach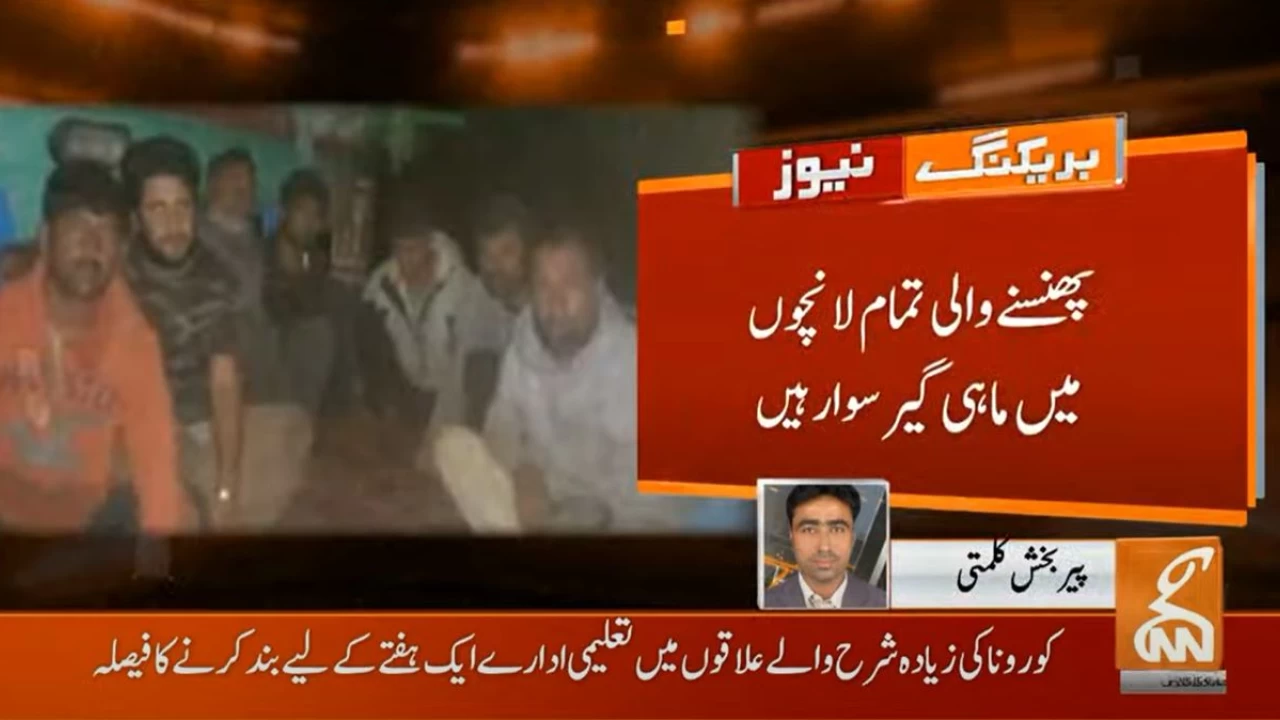 Karachi/Lasbela: Several fishermen who went to deep sea for fishing got stuck in sea storm triggered by gusty winds near Daam port, Lasbela on late Friday.
Speedy winds raised huge tides in the Arabian Sea that entangled several boats in the open sea.
On other other hand, a boat carrying seven fishermen smashed into Gadani beach. All who were on board were rescued.
The boat's engine went powered off and speedy tides took it to the ship breaking area of Gadani beach.
Rescue efforts were launched till the filing of this report.
Pakistan wants to establish friendly relation with India
FO says Pakistan is committed to have meaningful, constructive and result-oriented dialogue with India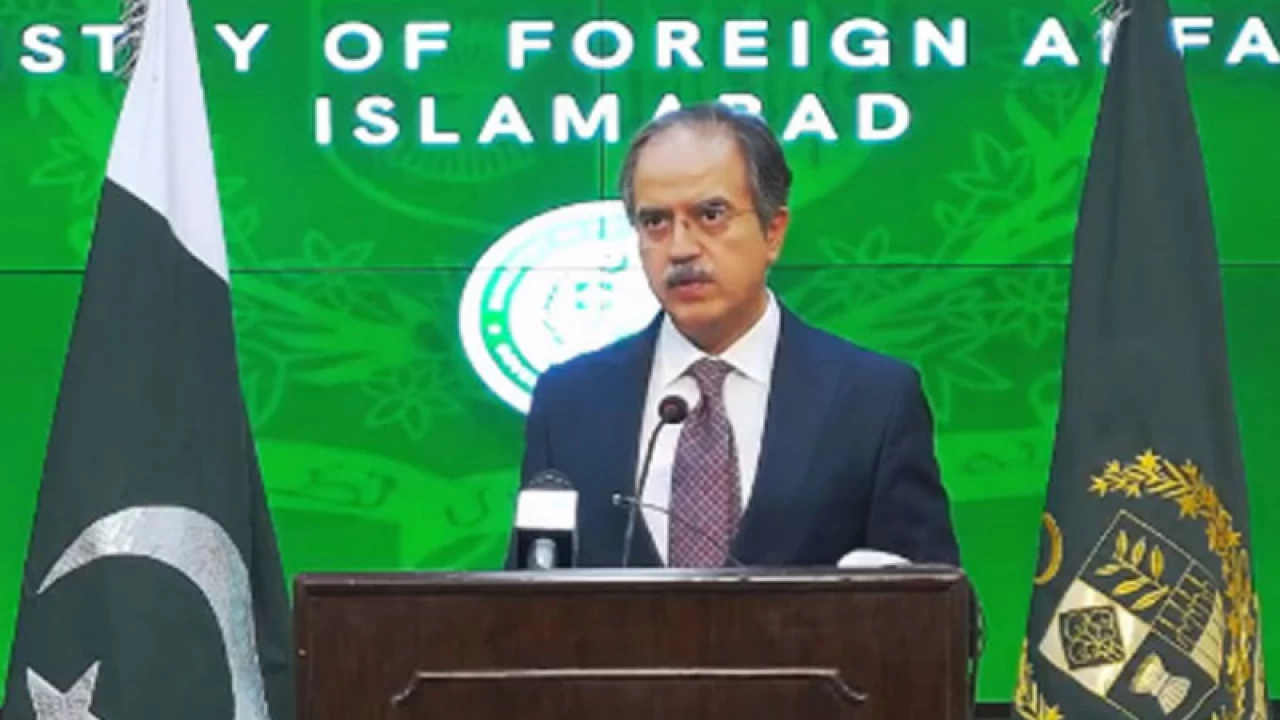 Islamabad: Foreign Office (FO) spokesperson Asim Iftikhar Ahmed has said that Pakistan wants to establish peaceful and friendly relations with all its neighbours including India.
Responding to questions during his weekly press briefing in Islamabad on Friday, the FO spokesperson maintained that Pakistan is committed to have meaningful, constructive and result-oriented dialogue with India, but the onus is on New Delhi to take necessary steps to create an enabling environment.
Talking about Pak-India relations, he said ties are not good since the unilateral and illegal actions taken by the Indian regime on August 5, 2019 in the Indian Illegally Occupied Jammu and Kashmir.
Responding to another question regarding continued oppression by the Indian forces in the held territory, the spokesperson said the international community needs to do more in checking atrocities against the innocent people of Kashmir.
Answering a query regarding return of Pakistani students to China, Asim Iftikhar said Pakistani authorities are taking up this issue with the relevant Chinese quarters so that Pakistani students can go back to China to pursue their education
Next two 'Mission: Impossible' movies starring Tom Cruise delayed until 2023, 2024
The new dates for the films are July 14, 2023, for the seventh installment, and June 28, 2024, for the eighth movie in the series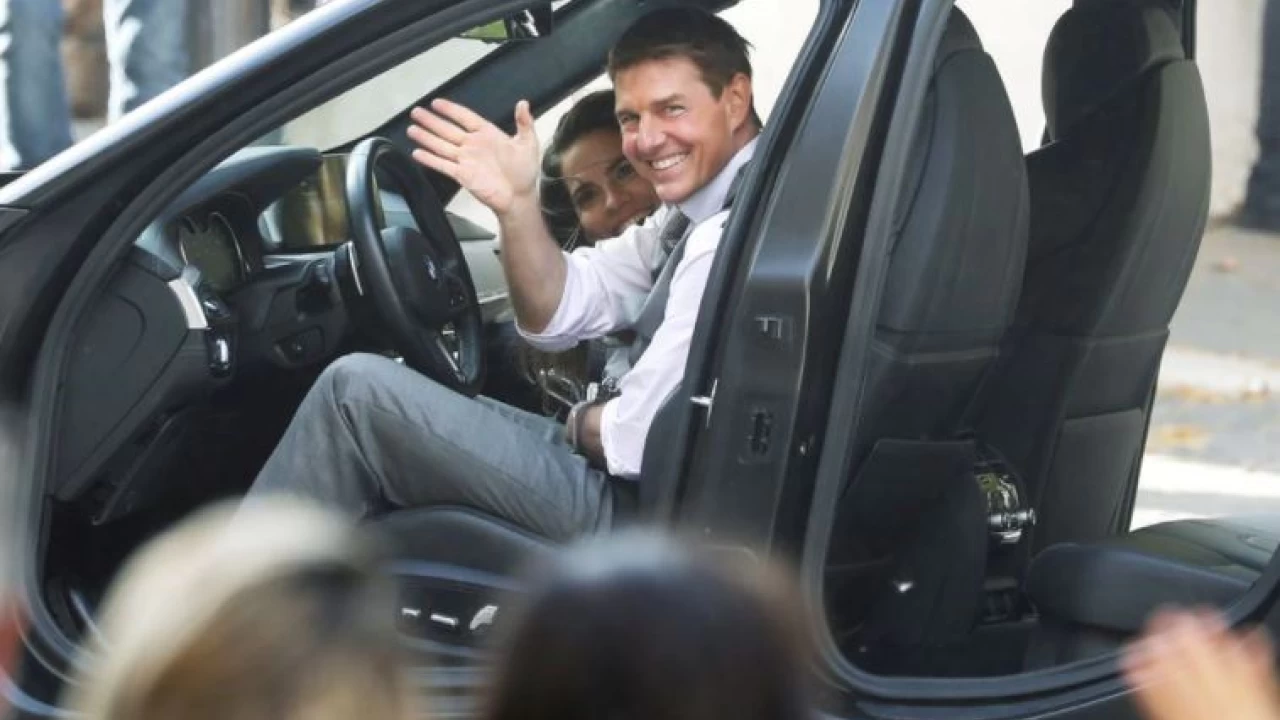 The seventh and eighth movies in the "Mission: Impossible" franchise starring Tom Cruise have been delayed until 2023 and 2024 because of the COVID-19 pandemic, producers Paramount Pictures and Skydance said in a statement on Friday.
"Mission: Impossible 7" had been scheduled to debut in movie theaters in September 2022, followed by "Mission: Impossible 8" in July 2023.
The new dates for the films are July 14, 2023, for the seventh installment, and June 28, 2024, for the eighth movie in the series.
"After thoughtful consideration, Paramount Pictures and Skydance have decided to postpone the release dates for Mission: Impossible 7 & 8 in response to delays due to the ongoing pandemic," the companies said in a statement.
Theater chains, including AMC Entertainment and Cinemark Holdings Inc, are still trying to recover from extended closures during the pandemic.
SOURCE: REUTERS