WHO says Covid-19 may have killed 80,000 to 180,000 health workers
Covid has severely affected healthcare staff and may have killed between 80,000 and 180,000, the World Health Organization (WHO) says.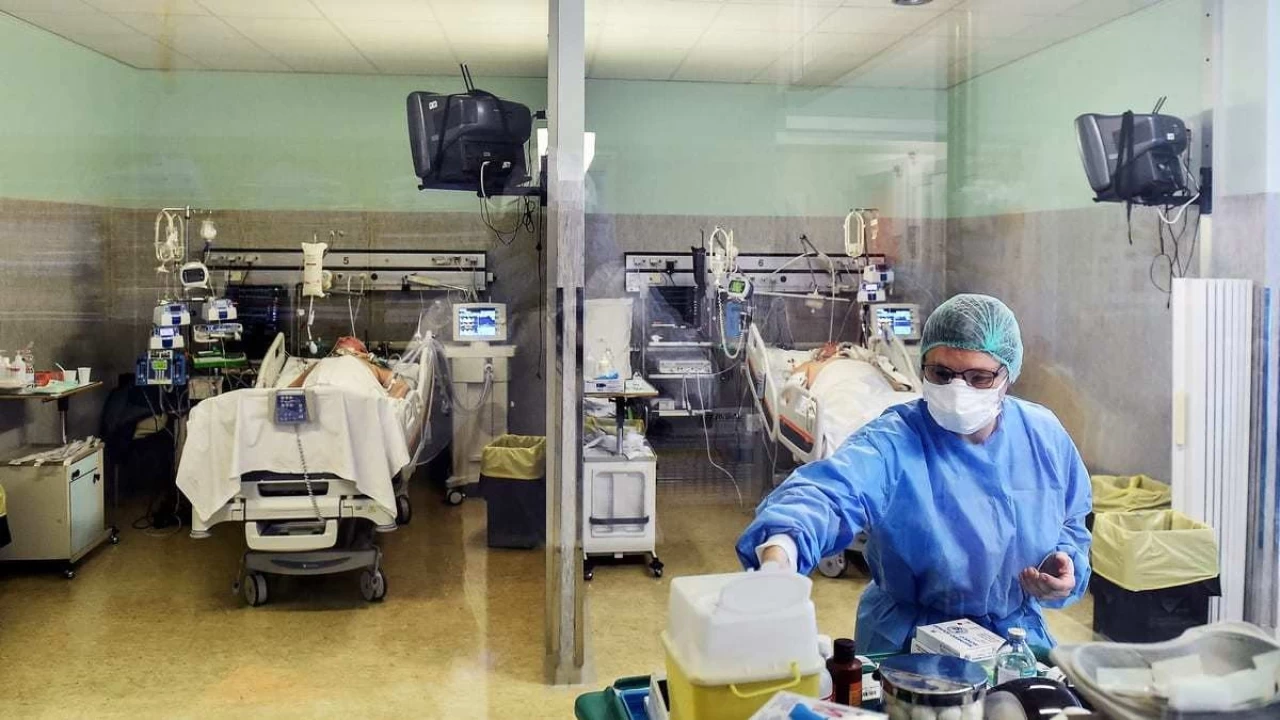 Healthcare workers must be prioritised for vaccines, WHO head Tedros Adhanom Ghebreyesus said, and he criticised unfairness in the distribution of jabs. The deaths occurred between January 2020 and May of this year.
Earlier, another senior WHO official warned a lack of jabs could see the pandemic continue well into next year. There are an estimated 135 million healthcare workers globally.
"Data from 119 countries suggest that on average, two in five healthcare workers globally are fully vaccinated," Dr Tedros said.
"But of course, that average masks huge differences across regions and economic groupings."
Fewer than one in 10 healthcare workers were fully vaccinated in Africa, he said, compared with eight in 10 in high-income countries.
A failure to provide poorer countries with enough vaccines was highlighted earlier by Dr Bruce Aylward, a senior leader at the WHO, who said it meant the Covid crisis could "easily drag on deep into 2022".
Less than 5% of Africa's population have been vaccinated, compared with 40% on most other continents.
The vast majority of Covid vaccines overall have been used in high-income or upper middle-income countries. Africa accounts for just 2.6% of doses administered globally.The original idea behind Covax, the UN-backed global programme to distribute vaccines fairly, was that all countries would be able to acquire vaccines from its pool, including wealthy ones, writes BBC Global Affairs correspondent Naomi Grimley.
But most G7 countries decided to hold back once they started making their own one-to-one deals with pharmaceutical companies.
Dr Aylward appealed to wealthy countries to give up their places in the queue for vaccines so that pharmaceutical companies can prioritise the lowest-income countries instead.
He said wealthy countries needed to "stocktake" where they were with their donation commitments made at summits such as the G7 meeting in St Ives this summer.
"I can tell you we're not on track," he said. "We really need to speed it up or you know what? This pandemic is going to go on for a year longer than it needs to."
The People's Vaccine - an alliance of charities - has released new figures suggesting just one in seven of the doses promised by pharmaceutical companies and wealthy countries are actually reaching their destinations in poorer countries.
The alliance, which includes Oxfam and UNAids, also criticised Canada and the UK for procuring vaccines for their own populations via Covax.
SOURCE: BBC NEWS
Rajasthan: Three killed, several injured in temple stampede 
The CCTV footage is being examined for better clarity on the incident.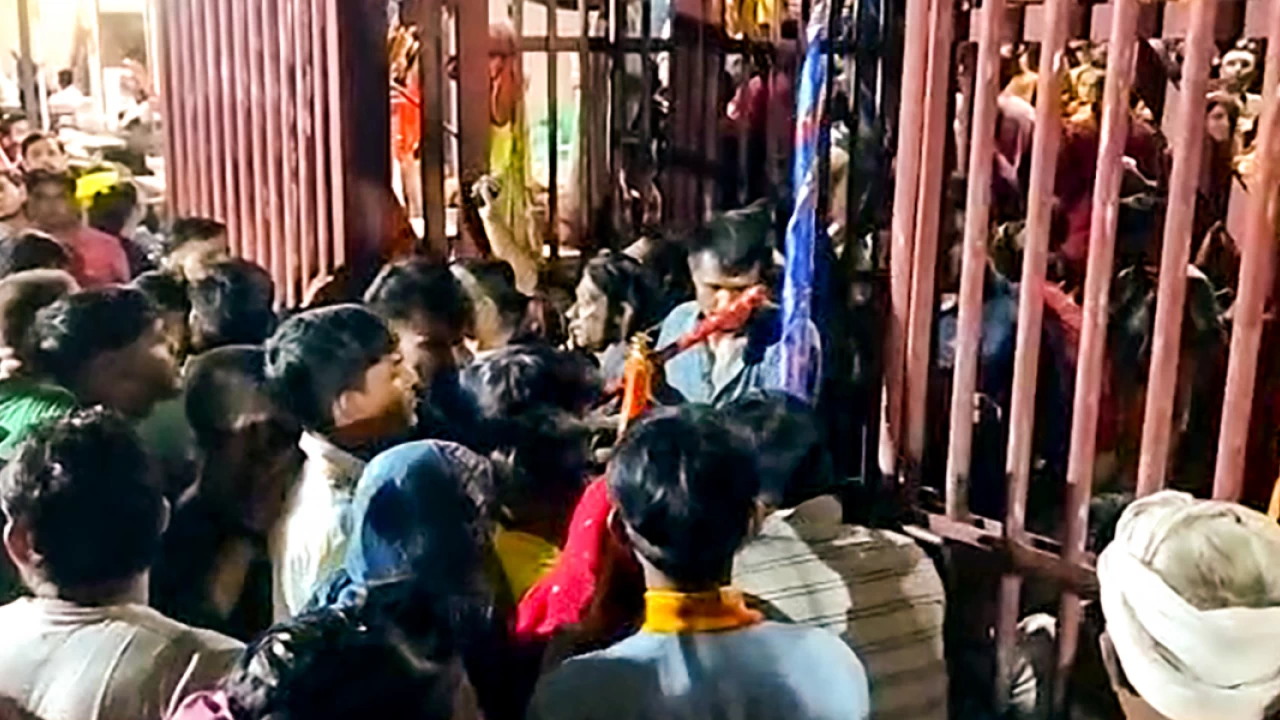 In India, three people were killed and several injured in the result of a stampede at a temple in Rajasthan's Sikar district on Monday.
As per reports, three women were killed in a stampede outside Khatu Shyam Temple in Rajasthan's Sikar district.
The event took place when a sizable crowd moved past the temple's front door.
As soon as the temple opened around 4.30 am, the devotees flocked for 'darshan' on the occasion of 'Gyaras'— an auspicious day as per Hindu calendar.
In one of the queues, a 63-year-old woman with a history of heart ailment collapsed. Following this, two women behind her, too, fell down due to the rush.
They died in the stampede, Superintendent of Police (SP) K Rashtradeep said.
He added that devotees start queuing up hours before the temple is opened.
Prime Minister Narendra Modi and Rajasthan Chief Minister Ashok Gehlot condoled the deaths and wished those injured a speedy recovery.
Moreover, the CCTV footage is being examined for better clarity on the incident.
Any attack on a nuclear plant 'suicidal': UN Chief 
At a press conference in Tokyo, Guterres condemned such attacks without saying either side was responsible.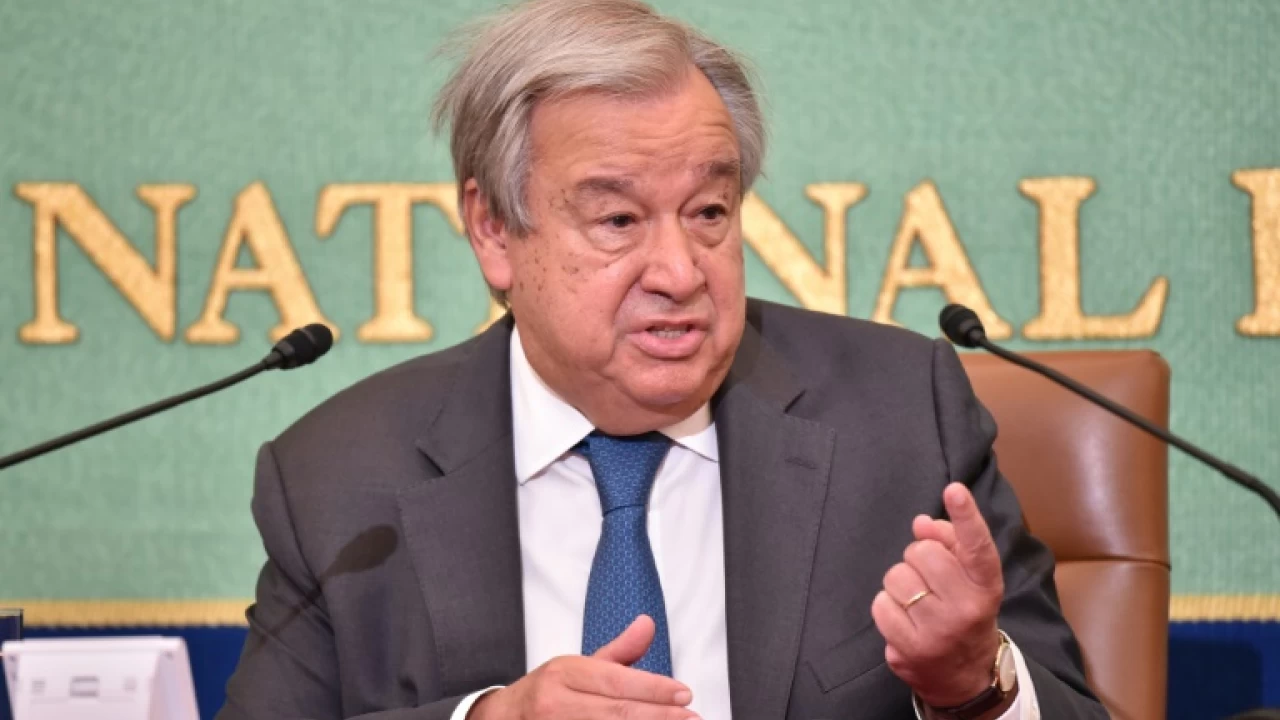 Any attack on a nuclear plant is "suicidal", United Nations Secretary-General Antonio Guterres warned Monday after fresh shelling hit a huge atomic power complex in southern Ukraine.
Moscow and Kyiv blame each other for the latest strike at the Zaporizhzhia plant, Europe's largest nuclear power site, which has been under Russian control since the early days of the war.
The fighting on Friday at the plant has prompted the UN's nuclear watchdog, the International Atomic Energy Agency (IAEA) to warn of "the very real risk of a nuclear disaster".
At a press conference in Tokyo, Guterres condemned such attacks without saying either side was responsible.
"We support the IAEA on their efforts in relation to create the conditions of stabilisation of that plant," he said.
"Any attack to a nuclear plant is a suicidal thing. I hope that those attacks will end, and at the same time I hope that the IAEA will be able to access the plant."
His comments followed a visit to Hiroshima over the weekend, where Guterres gave a speech to mark the 77th anniversary of the world's first nuclear bomb attack.
In the Japanese city on Saturday, he warned that "humanity is playing with a loaded gun" as crises with the potential for nuclear disaster proliferate worldwide, from Ukraine to the Middle East and the Korean peninsula.
The Portuguese 73-year-old also delivered a stark warning against the horrors of atomic weapons a week ago in New York at a key nuclear Non-Proliferation Treaty conference, which he reiterated on Monday.
"We are witnessing a radicalisation in the geopolitical situation that makes the risk of a nuclear war again something we cannot completely forget," he said.
When asked about China's massive military exercises around Taiwan, sparked by a visit last week to the self-ruled island by US House Speaker Nancy Pelosi, Guterres said the UN "abides by a resolution of the General Assembly, the so-called One China policy".
"But we all want that resolution to correspond to a peaceful environment," he said, calling for common sense and restraint to allow for an "extremely important" de-escalation.
SOURCE: AFP
Outlawed TTP commander Omar Khalid Khorasani killed in Paktika blast
Top TTP commander Omar Khalid Khorasani aka Abdul Wali has been killed in Afghanistan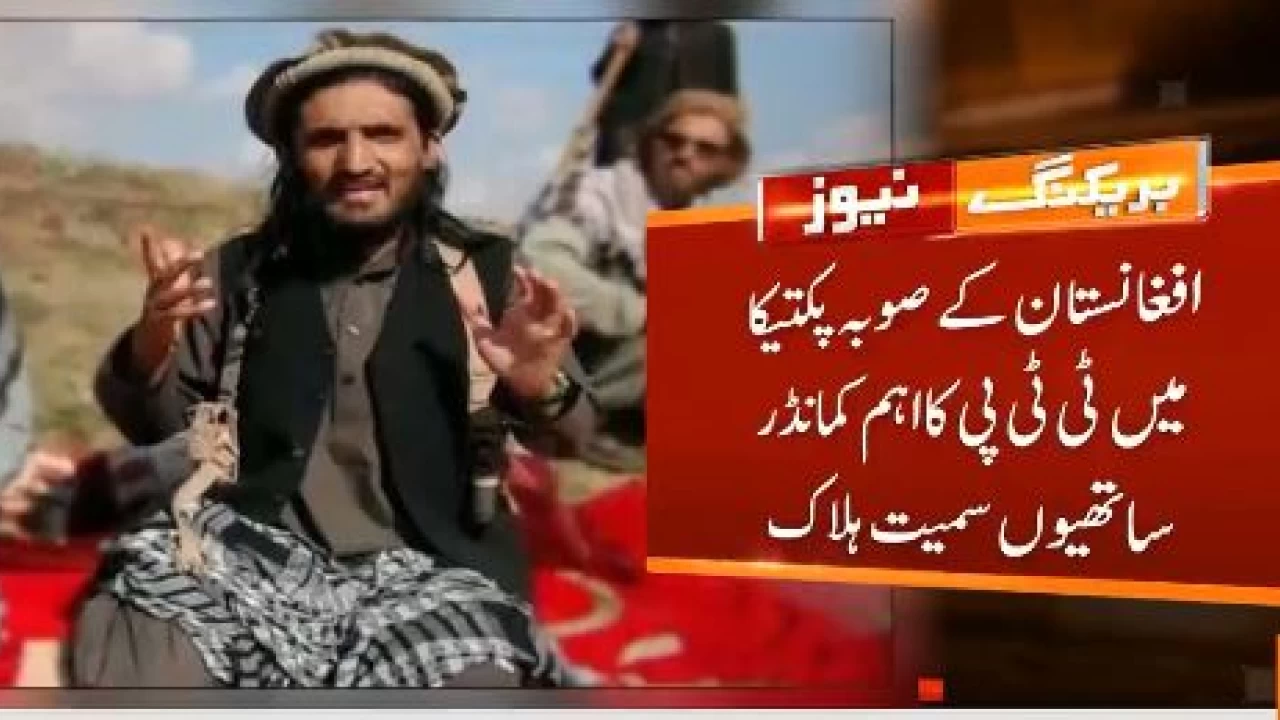 Kabul: Omar Khalid Khorasani, outlawed Tehreek-e-Taliban Pakistan's (TTP) senior commander has been killed along with his three other associates in an attack near Paktika province of Afghanistan, GNN reported Monday.
According to sources privy to the matter, Abdul Wali aka Omar Khalid Khorasani was killed after his vehicle was targeted with a mysterious explosive device in eastern Afghanistan.
Reportedly, the TTP leaders were travelling in the Birmal district of Paktika for consultation when their vehicle hit a roadside mine in Sharqi village.
All on board the vehicle were killed, reports said without giving more details.
No further details were provided by the sources.