One of the world's biggest offshore wind farms prepares for operations in first quarter
The 857 megawatt Triton Knoll Offshore Wind Farm is situated in waters off England's east coast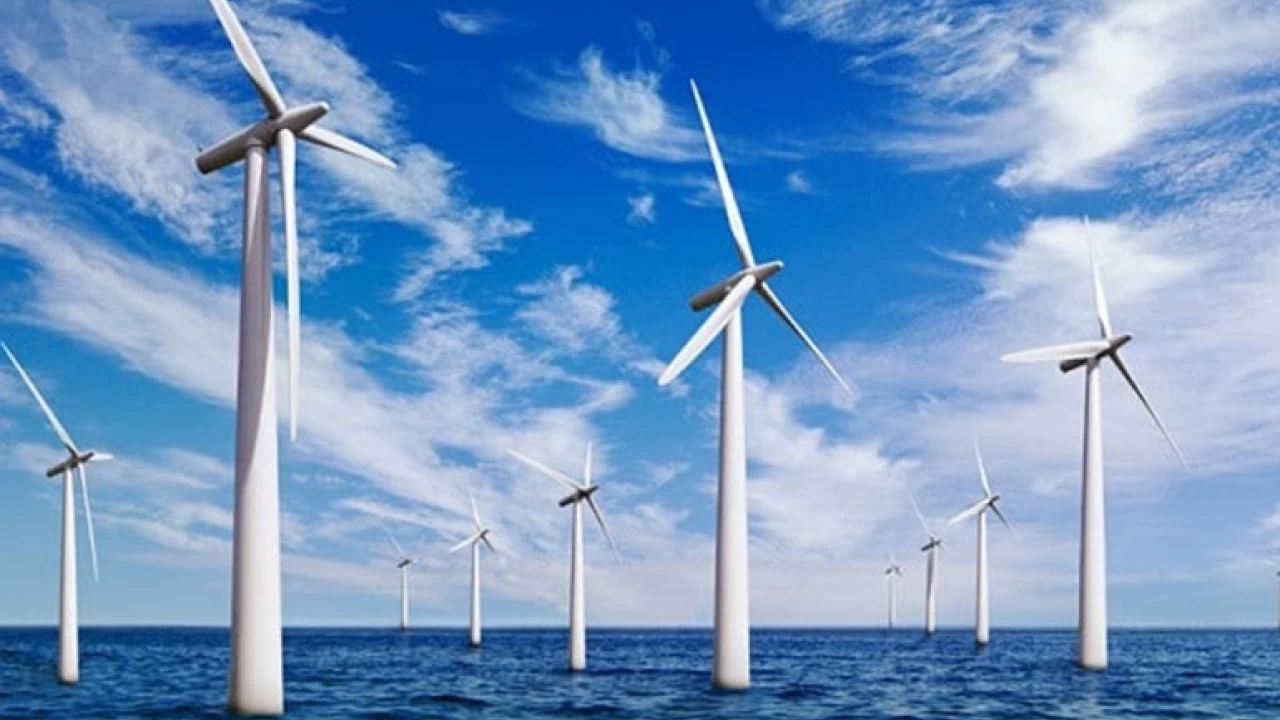 Turbine commissioning at one of the world's biggest offshore wind farms is complete and full operations are slated to begin in the first quarter of 2022, according to German power firm RWE.
The 857 megawatt Triton Knoll Offshore Wind Farm is situated in waters off England's east coast and uses 90 wind turbines from Danish firm Vestas.
In a statement Thursday, RWE said Triton Knoll would produce "sufficient electricity to meet the needs of around 800,000 homes each year." Investment in the project amounts to approximately £2 billion (around $2.74 billion).
RWE has a 59% stake in Triton Knoll. Its other owners are Kansai Electric Power and J-Power, who have stakes of 16% and 25%, respectively. RWE is responsible for the project's construction, operation and maintenance.
Triton Knoll produced its first power in March 2021and its final turbine was installed last September.
The North Sea, where Triton Knoll is located, is home to a number of large-scale offshore wind facilities. These include the 1.2 gigawatt Hornsea One development, which is located in waters off Yorkshire and uses 174 turbines.
Looking ahead, major projects planned for the North Sea include the Dogger Bank Wind Farm, which will have a total capacity of 3.6 GW once completed. The development of the project is taking place in three phases.
U.K. authorities want 40 GW of offshore wind capacity by 2030. The European Union, which the U.K. left in January 2020, is targeting 300 GW of offshore wind by the middle of this century.
Across the Atlantic, the U.S. has some way to go to catch up with Europe. America's first offshore wind facility, the 30 megawatt Block Island Wind Farm in waters off Rhode Island, only started commercial operations in late 2016.
Change looks to be coming, however. In November ground was broken on a project dubbed the United States' "first commercial scale offshore wind farm."
SOURCE: CNBC
Four killed, several injured in Bahawalpur road accident
According to preliminary details, the ill-fated auto was carrying school children.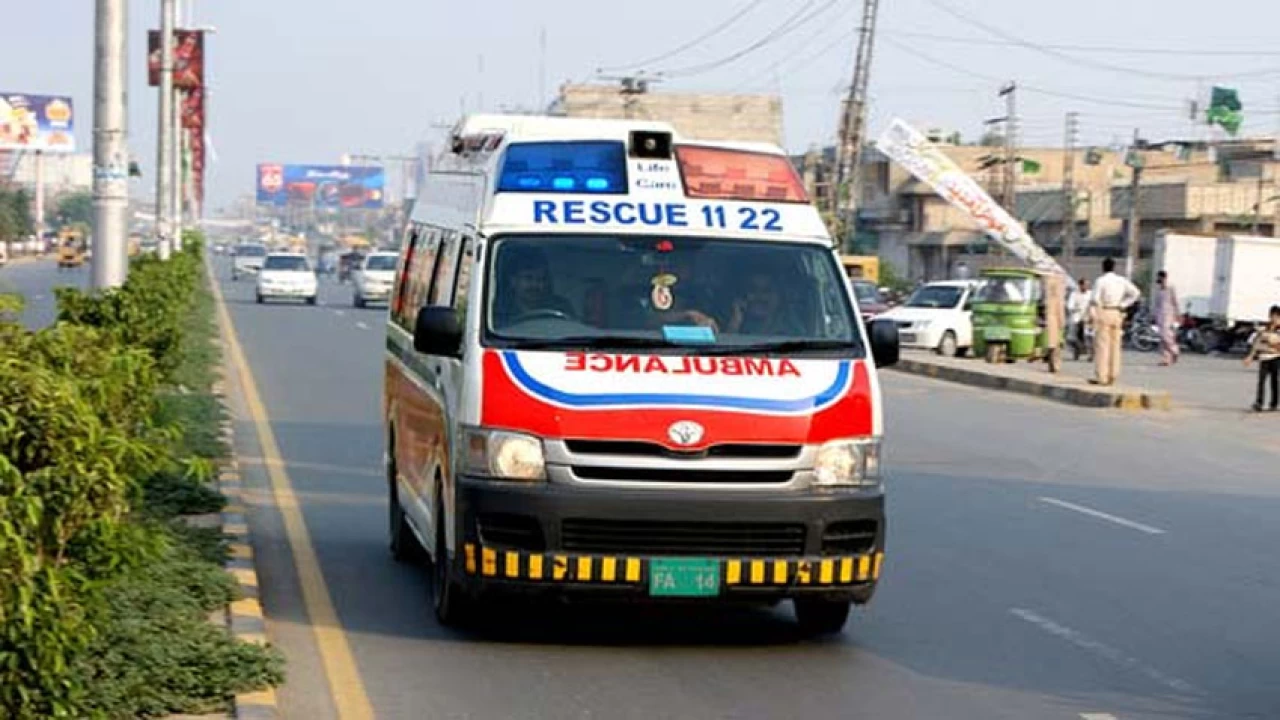 Bahawalpur: In an unfortunate incident, four students were killed while several others sustained injuries following a horrific collision between a troller and auto near Musafir Khana in District Bahawalpur.
Police and rescue teams reached the spot after getting information and shifted the deceased and injured to Bahawal Victoria Hospital.
According to preliminary details, ill-fated auto was carrying school children.
Police, however, started an investigation into the incident as the driver of troller fled from the scene.
Job market recovery likely to slow in 2022 due to new Covid variants: ILO
There would be an even bigger deficit in working hours in 2022 than it previously estimated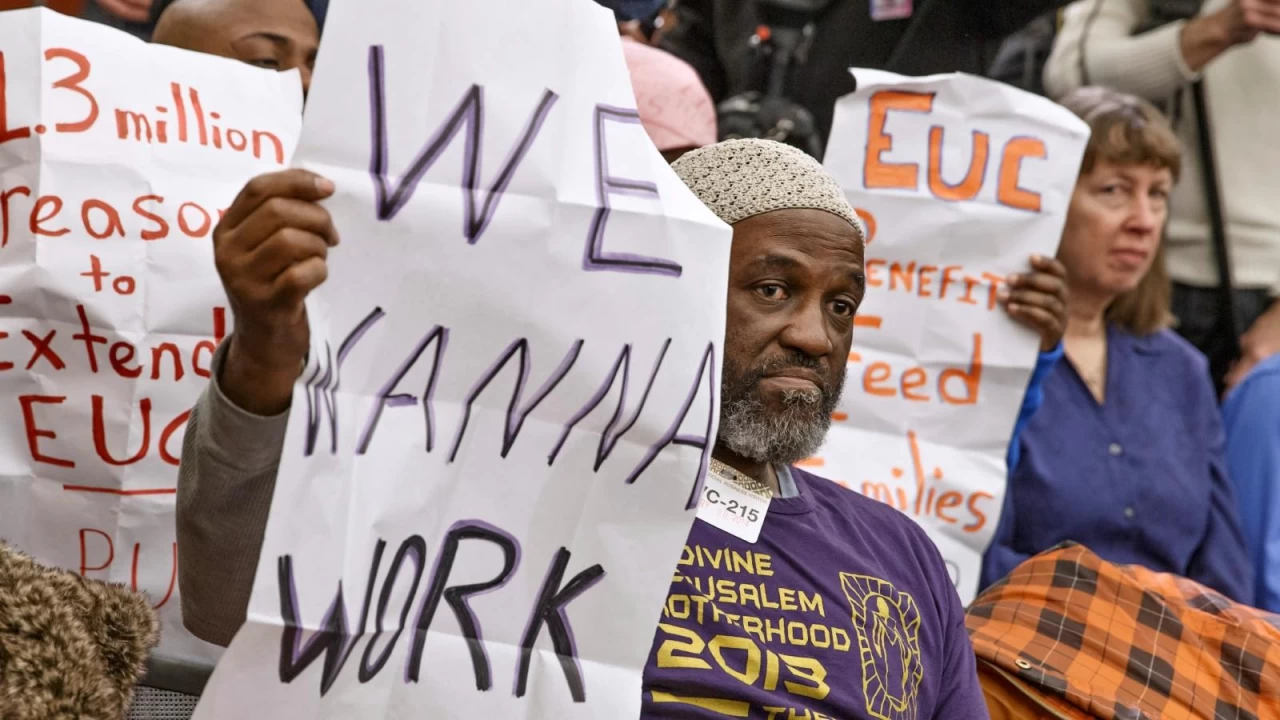 London: The United Nations' International Labour Organization has warned that job market recovery from the Covid-19 pandemic looks set to slow in 2022.
In its 2022 World Employment and Social Outlook trends report, published Monday, the ILO forecast that the number of hours worked globally in 2022 would be 1.8% lower than in the fourth quarter of 2019, just before the onset of the pandemic.
The ILO forecast that there would be an even bigger deficit in working hours in 2022 than it previously estimated. It projected that the fall in global working hours this year would now be the equivalent of losing 52 million full-time jobs, nearly double the 26 million it previously forecast in May 2021.
Guy Ryder, ILO director-general, said in a press briefing ahead of the release of the report on Monday that this "downside readjustment is quite considerable."
Ryder said that there were a number of reasons behind the expected slowdown in the labor market recovery, including the spread of new Covid variants, such as delta and omicron.
The ILO expected the labor market recovery to remain weak through 2023.
Ryder said that the far-reaching changes to economic and social behavior brought on by the Covid crisis had reduced the demand for, and the supply of, labor. He said that the ILO expected this trend to continue for "as long as the pandemic itself remains uncontrolled."
The ILO estimated that global unemployment is expected to reach 207 million in 2022, versus 186 million reported in 2019.
Ryder said that to be "sustainable this recovery must be based on the principles of decent work, employment creation, labor rights, social protection and social dialogue."
He referred to the guidance that was offered in the ILO's call-to-action, that was adopted by its 187 member states in June 2021. For example, the ILO suggested that states should provide incentives to employers to retain workers, such as shorter working weeks.
SOURCE: CNBC
Kazak envoy calls on COAS Bajwa, discusses regional security, bilateral matters
General Qamar Bajwa hoped law and order situation in Kazakhstan would be restored soon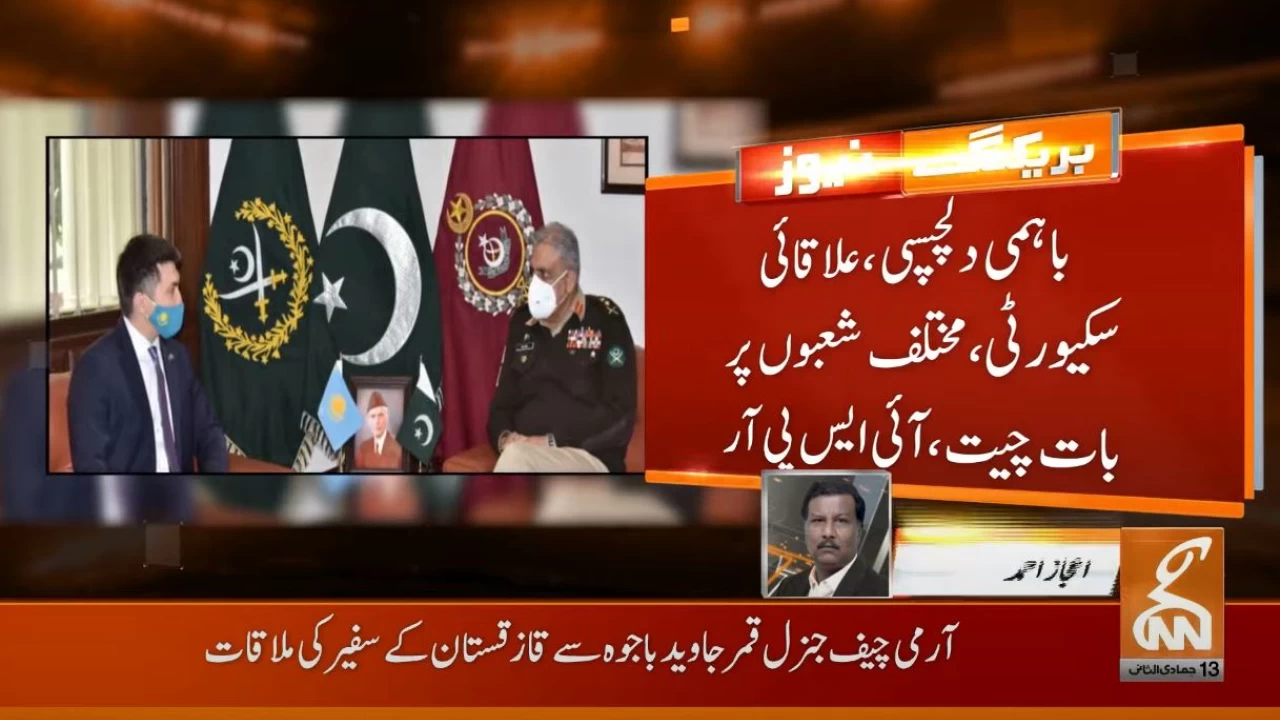 Rawalpindi: Ambassador Extraordinary and Plenipotentiary of the Republic of Kazakhstan Yerzhan Kistafin Monday called on Chief of Army Staff (COAS) General Qamar Javed Bajwa at GHQ on Monday.
During the meeting matters of mutual interest, regional security situation and cooperation in various fields were discussed, said an Inter Services Public Relations (ISPR) media release.
Speaking on the occasion, the COAS hoped that law and order situation in Kazakhstan was restored soon.
Referring to Afghanistan, the COAS stressed upon the need for sincere international efforts to avert a humanitarian crisis there.
General Bajwa said Pakistan remained committed to cooperate with its international partners for peace in the region.
The visiting dignitary appreciated Pakistan's role and efforts for regional stability and pledged to play his role for further improvement in diplomatic cooperation with Pakistan at all levels.