'Who claims responsibility for Lahore blast'? 
BNA is a new terrorist group that has been formed by a merger of the banned Baloch Republican Army and United Baloch Army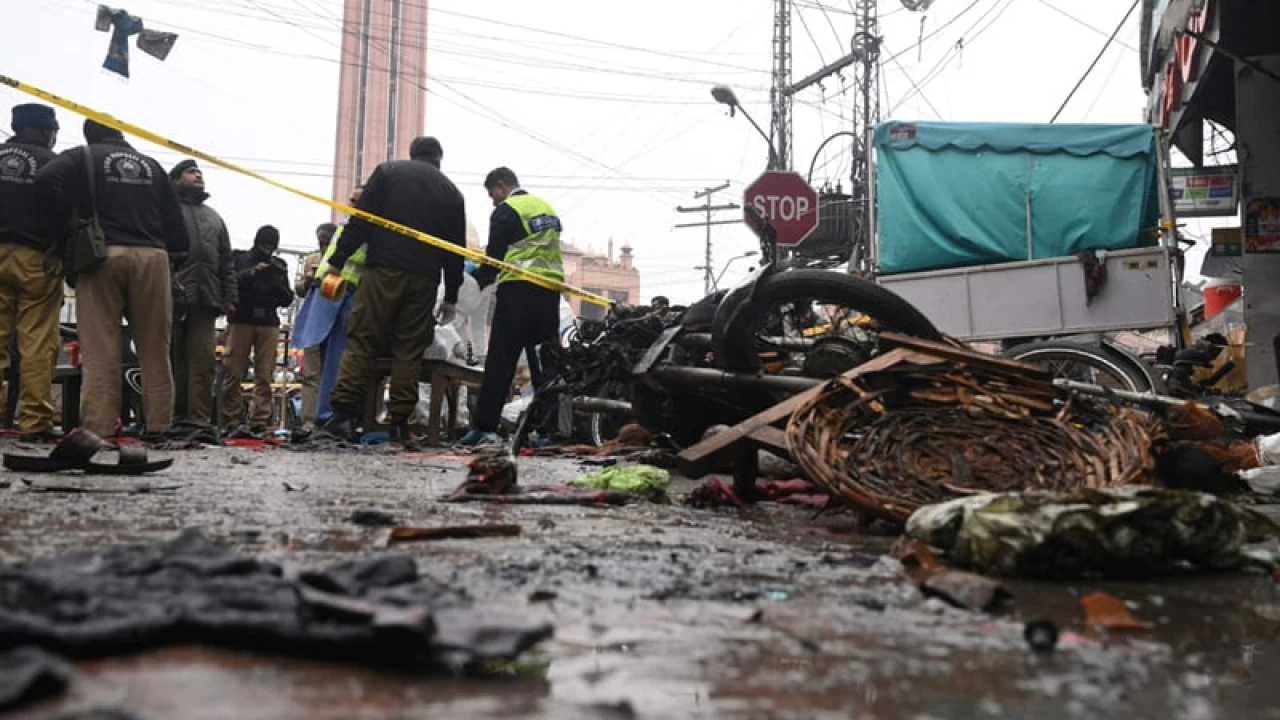 At least three people died and 28 others were injured when a remote-controlled device blew up in Lahore's New Anarkali Market. A couple of hours after the blast, a Twitter handle purportedly from one Mureed Baloch said that Baloch Nationalist Army (BNA) has claimed responsibility for the blast.
It was also reported that there are several Baloch nationalist groups that are operating in the country, but BNA has not been heard of previously. Officials have confirmed that the group was created as recently as this month.
BNA is a new terrorist group that has been formed by a merger of the banned Baloch Republican Army and United Baloch Army (UBA). The merger or alliance emerged on January 11, 2022, when the group was formed. This explains why many officials were surprised when the BNA claimed responsibility for the Lahore attack. Most of the information about the group was gathered after the blast.
After blast in Lahore, Interior Minister Sheikh Rashid Ahmed warned that the Lahore among Karachi, Islamabad and Peshawar were under threat of fresh wave of terrorism.
Addressing a press conference, the interior minister said that some people of banned outfit Tehreek-e-Taliban of Pakistan (TTP) have been killed which could lead to reaction.
Sheikh Rashid said that the reaction was expected due to some incidents happened before. "Terrorists want instability in the country, some people of TTP have been killed which could have a reaction. We are ready to tackle all kinds of expected situation," he added.
He further said that a red alert has been issued in Lahore, Peshawar, Karachi and Islamabad, security has been beefed up in all the four cities. "If anti-state elements do such incidents in Pakistan, then they will be dealt with iron hands."
Sheikh Rashid has expressed sorrow over the loss of human lives due to the Anarkali blast in Lahore. He prayed for speedy recovery of the injured.
On the other hand, in a tragic incident, at least two people including a kid were killed while over 28 sustained injuries after a horrific explosion rocked Lahore's New Anarkali on Thursday (January 20).
At least two people have been killed while 28 including women and children sustained injuries when a blast took place at New Anarkali area in the Punjab's provincial capital.
Rescue teams and police reached the spot after getting information and shifted the deceased and injured to Mayo Hospital where an emergency alert has been imposed. The area has been cordoned off and police is gathering evidence from the place of incident.
As per police a huge number of people were present at the place of incident. The bomb disposal squad is being called in to inspect the site for explosives.
The explosion left the windows of nearby shops and buildings shattered.
Seven victims are said to be in critical condition, said officials.
Medical Supredent (MS) Mayo Hospital Doctor Iftikhar revealed that a 9-year-old boy was among dead.
Authorities stated that the blast caused a 1.5 feet-deep crater in the ground, said police.
They said the device was planted outside the shop of a prize bond dealer and damaged several food outlets in the street besides vehicles parked nearby.
Initial reports suggested that the blast was a cylinder explosion at a shop. However, forensic experts said that the blast might be triggered through a time device.
Superyacht catches fire in British marina
No loss of life or injury was reported in the blaze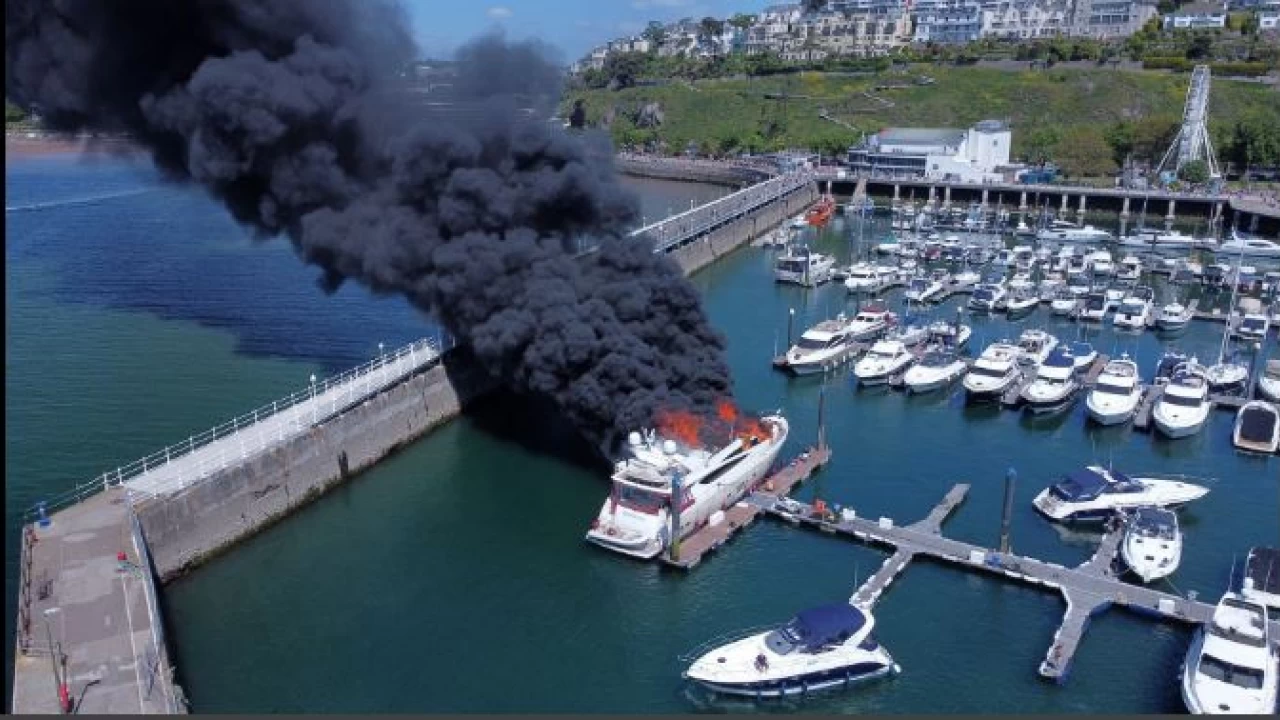 Fire ripped through a superyacht in southwest England on Saturday, sending thick plumes of black smoke into the sky and briefly releasing the burning vessel to drift across its marina.
Police and fire officials said the 85 foot (26 metre) yacht in Torquay, Devon, was "well alight" and the fire brigade said the vessel contained about 8,000 litres of diesel fuel, prompting local areas and nearby beaches to be cleared.
"Due to levels of smoke and fumes we are asking residents in the area to keep their doors and windows shut at this time," Devon & Cornwall police said. "Members of the public are also urged to avoid the area and beaches are being cleared by officers for public safety."
The police said no one had been injured in the fire and the yacht had since been secured after it broke free from its mooring. The police did not say who owned the yacht.
SOURCE: REUTERS
Pakistan committed to promote environment of peace, stability in South Asia
"Pakistan adheres to the latest international standards on export controls and maintains the highest standards of nuclear safety and security"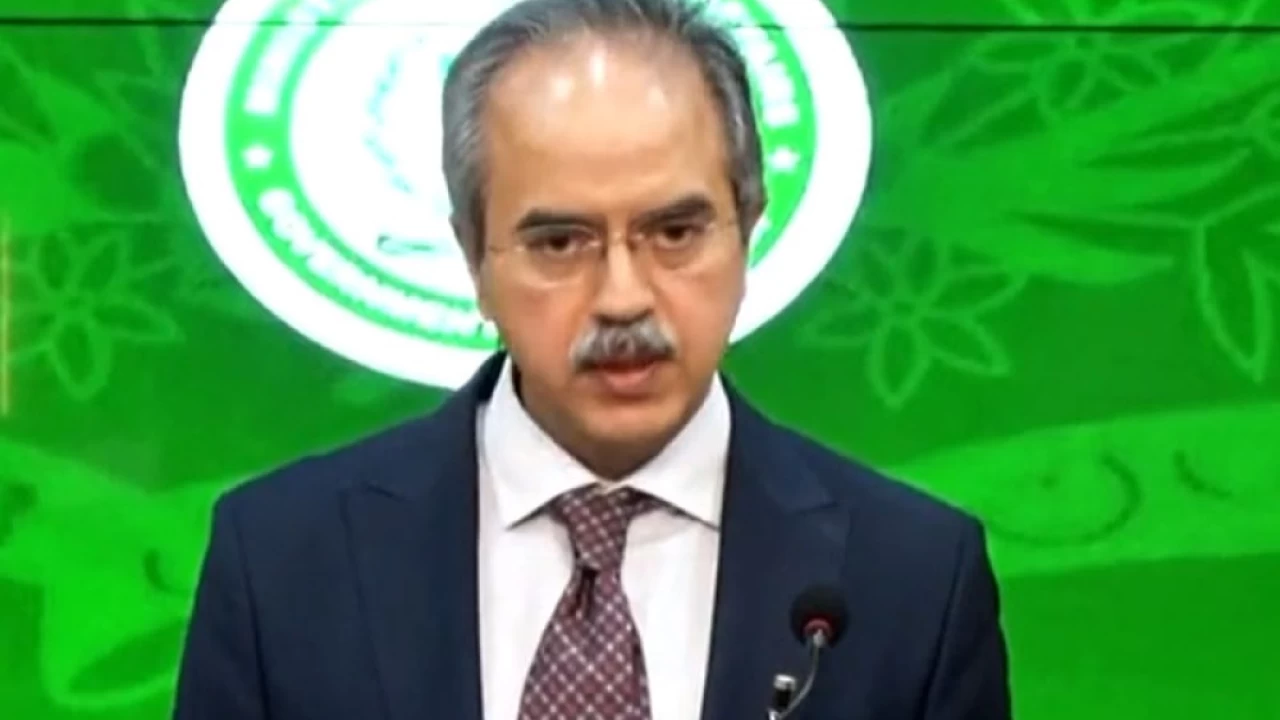 Islamabad: Pakistan is committed to the promotion of an environment of peace and stability in South Asia while preserving its capability to ward off aggression or adventurism in any form.
In a press release in connection with Youm-e-Takbeer being observed on Saturday, Foreign Office Spokesperson Asim Iftikhar said the tests conducted in 1998 not only demonstrated the resolve of the Pakistani nation to safeguard the country's territorial integrity, independence, and sovereignty, but also the desire to preserve strategic balance in South Asia.
He said we are partners in international efforts to strengthen the global non-proliferation regime based on the principles of non-discrimination and equal security for all states.
The spokesperson said Pakistan adheres to the latest international standards on export controls and maintains the highest standards of nuclear safety and security.
He also paid tributes to its scientists, engineers and technicians in ensuring Pakistan's security saying that the nation also deeply appreciates the contributions of Pakistan's nuclear programme to the country's socio-economic development.
PM Shehbaz Sharif resolves to transform Pakistan into an economic power
"We are resolved to turn it into an economic power"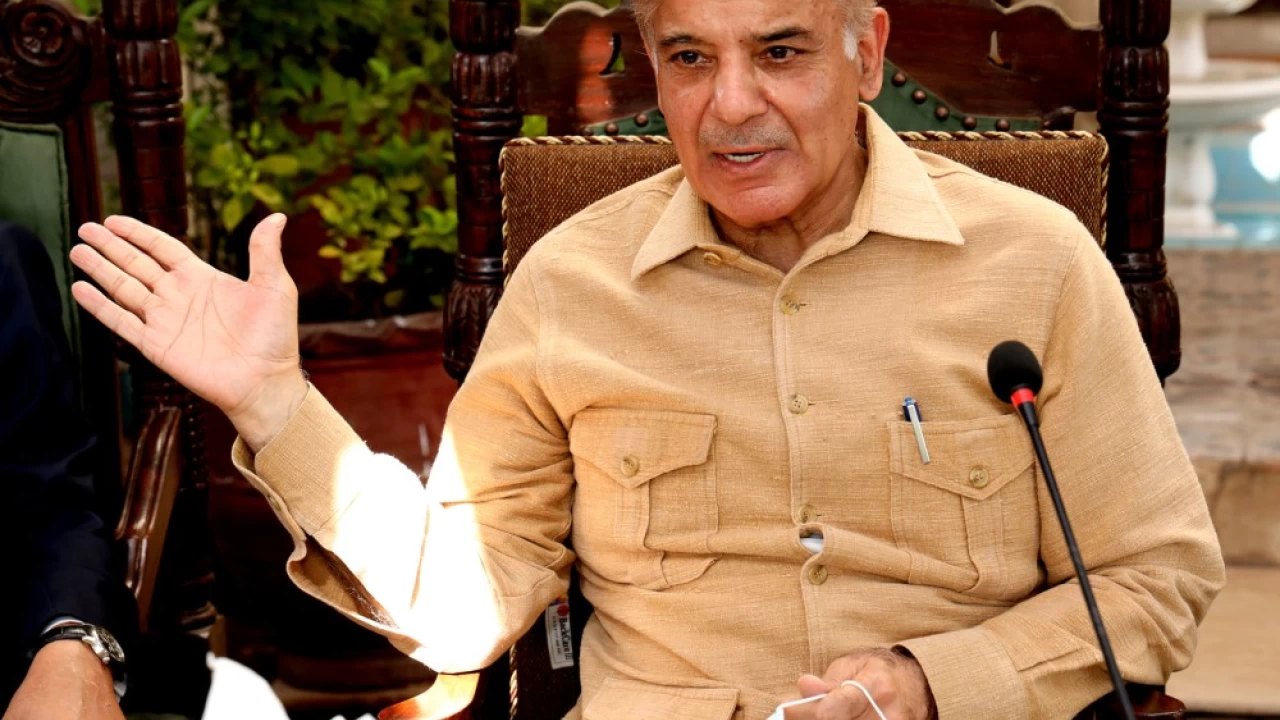 Islamabad: Prime Minister Muhammad Shehbaz Sharif on Saturday reiterated his resolve to transform Pakistan into 'an economic power'.
On his Twitter handle, the prime minister referring to Youm-e-Takbir, being celebrated today in the country, said in the year 1998, the then prime minister Muhammad Nawaz Sharif, in a bold show of leadership, rejected all the pressures and inducements and made Pakistan a nuclear power.
"Today in 1998, PM Nawaz Sharif rejected pressures & inducements in a bold show of leadership & made Pakistan nuclear power of the world. Now we are resolved to turn it into an economic power. My gratitude to all those who helped make our defense invincible. Youm-e-Takbir Mubarak," he said in a tweet.
Today in 1998, PM Nawaz Sharif rejected pressures & inducements in a bold show of leadership & made Pakistan nuclear power of the world. Now we are resolved to turn it into an economic power. My gratitude to all those who helped make our defense invincible.

Youm-e-Takbir Mubarak

— Shehbaz Sharif (@CMShehbaz) May 28, 2022