China delays US bid to impose UN sanctions on 5 North Koreans
The US last week imposed unilateral sanctions over the missile launches by North Korea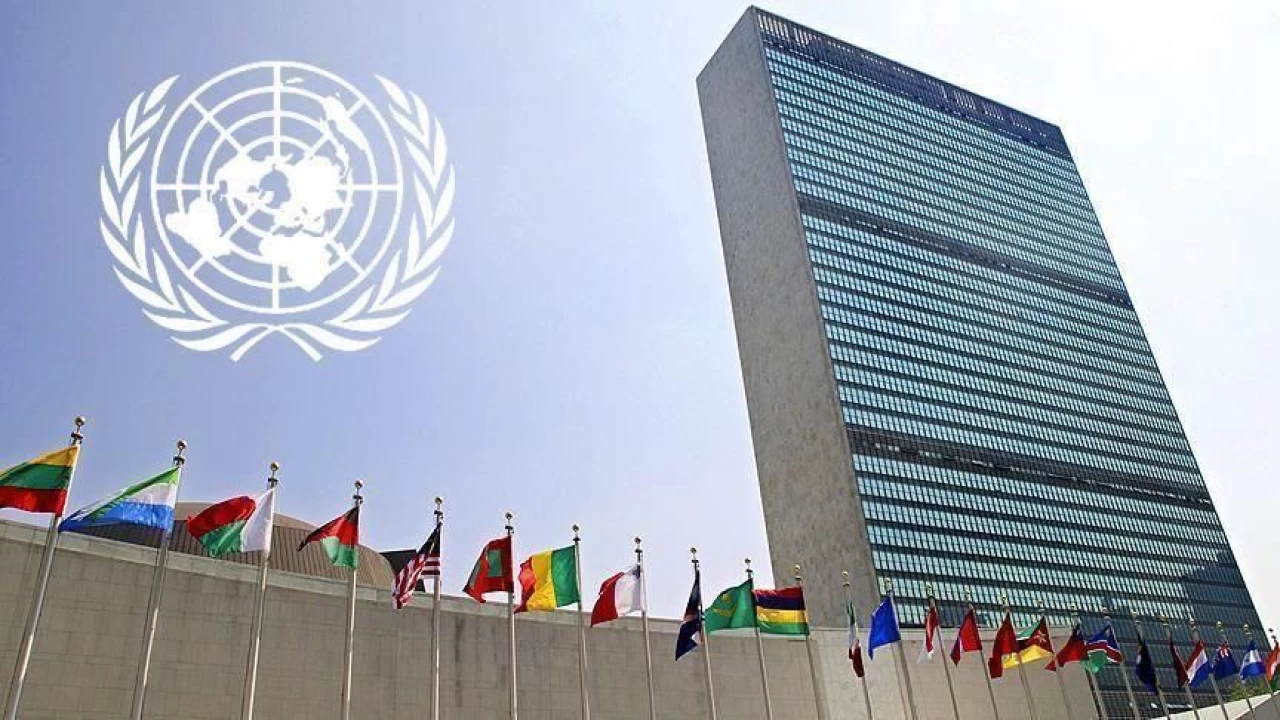 China delayed a US bid to impose UN sanctions on five North Koreans on Thursday, diplomats said, a day after Pyongyang suggested it may resume tests of nuclear weapons and long-range missiles.
The move by China came ahead of a closed-door U.N. Security Council meeting on North Korea later on Thursday -- the second in two weeks -- after Pyongyang fired tactical guided missiles on Monday.
The test was North Korea's fourth in 2022, with two previous launches involving "hypersonic missiles" capable of high speed and maneuvering after liftoff, and another test last Friday using a pair of short-range missiles fired from train cars.
The United States last week imposed unilateral sanctions over the missile launches. It blacklisted six North Koreans, one Russian and a Russian firm, accusing them of procuring goods for the programs from Russia and China.
It then proposed five of those individuals also be subjected to a U.N. travel ban and asset freeze. The request had to be agreed by consensus by the Security Council's 15-member North Korea sanctions committee.
China, however, placed a "hold" on the U.S. proposal on Thursday, which puts it in limbo. China told council colleagues it needed more time to study the sanctions proposal, diplomats said.
Since 2006, North Korea has been subjected to U.N. sanctions, which the Security Council has strengthened over the years in an effort to target funding for Pyongyang's nuclear and ballistic missile programs.
U.S. President Joe Biden's administration has sought unsuccessfully to engage Pyongyang in dialogue to persuade it to give up its nuclear weapons and missiles since Biden took office in January 2021.
North Korea will bolster its defenses against the United States and consider resuming "all temporally-suspended activities", state news agency KCNA said on Thursday, an apparent reference to a self-imposed moratorium on tests of nuclear weapons and long-range missiles.
North Korea continued developing its nuclear and ballistic missile programs during the first half of 2021 in violation of U.N. sanctions and despite the country's worsening economic situation, U.N. sanctions monitors reported in August.
SOURCE: REUTERS
Pakistan committed to promote environment of peace, stability in South Asia
"Pakistan adheres to the latest international standards on export controls and maintains the highest standards of nuclear safety and security"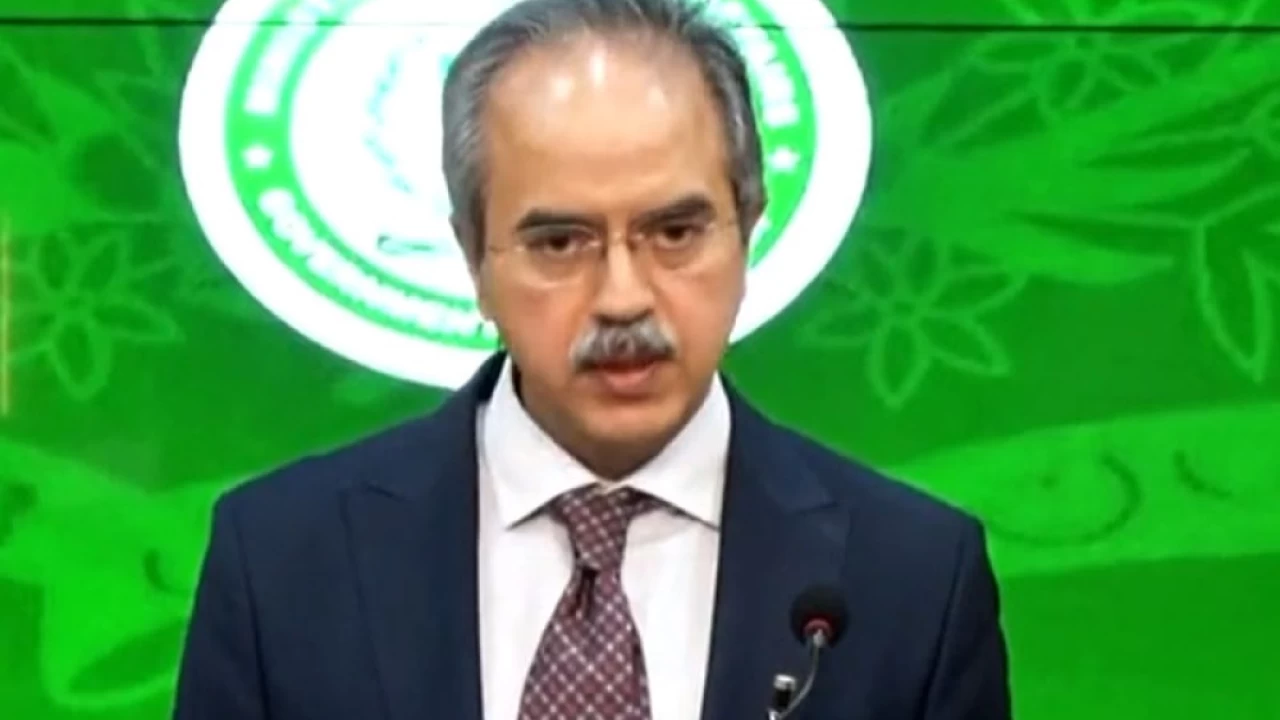 Islamabad: Pakistan is committed to the promotion of an environment of peace and stability in South Asia while preserving its capability to ward off aggression or adventurism in any form.
In a press release in connection with Youm-e-Takbeer being observed on Saturday, Foreign Office Spokesperson Asim Iftikhar said the tests conducted in 1998 not only demonstrated the resolve of the Pakistani nation to safeguard the country's territorial integrity, independence, and sovereignty, but also the desire to preserve strategic balance in South Asia.
He said we are partners in international efforts to strengthen the global non-proliferation regime based on the principles of non-discrimination and equal security for all states.
The spokesperson said Pakistan adheres to the latest international standards on export controls and maintains the highest standards of nuclear safety and security.
He also paid tributes to its scientists, engineers and technicians in ensuring Pakistan's security saying that the nation also deeply appreciates the contributions of Pakistan's nuclear programme to the country's socio-economic development.
Govt coalition agrees on name of Justice (r) Maqbool Baqar as Chairman NAB
The government believes the Opposition Leader will also support the government's pick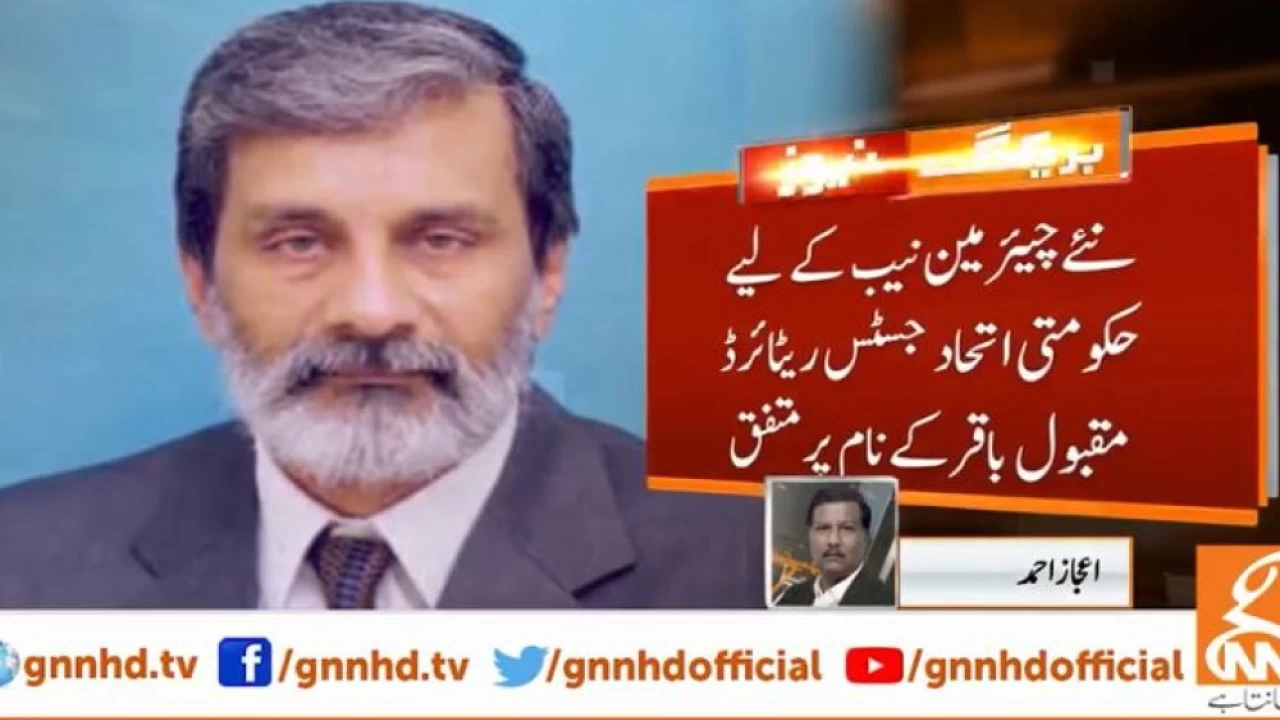 Islamabad: The government and its coalition partners have agreed on name of Justice (retd) Maqbool Baqar as the new Chairman of the National Accountability Bureau (NAB).
According to sources privy with the development, the name of a former Supreme Court judge came under discussion during a meeting of Prime Minister Imran Khan and former president Asif Ali Zardari.
Sources further said that Government believes the Opposition Leader of the National Assembly will also support the government pick as Maqbool Baqar's judicial career is spotless.
Government members are hopeful that if all goes smoothly, Justice (retd) Maqbool Baqar will be the new head of the anti-graft watchdog.
Punjab CTD arrests eight terror suspects in IBOs
Officials also seize explosives, weapons, arms and other items during arrests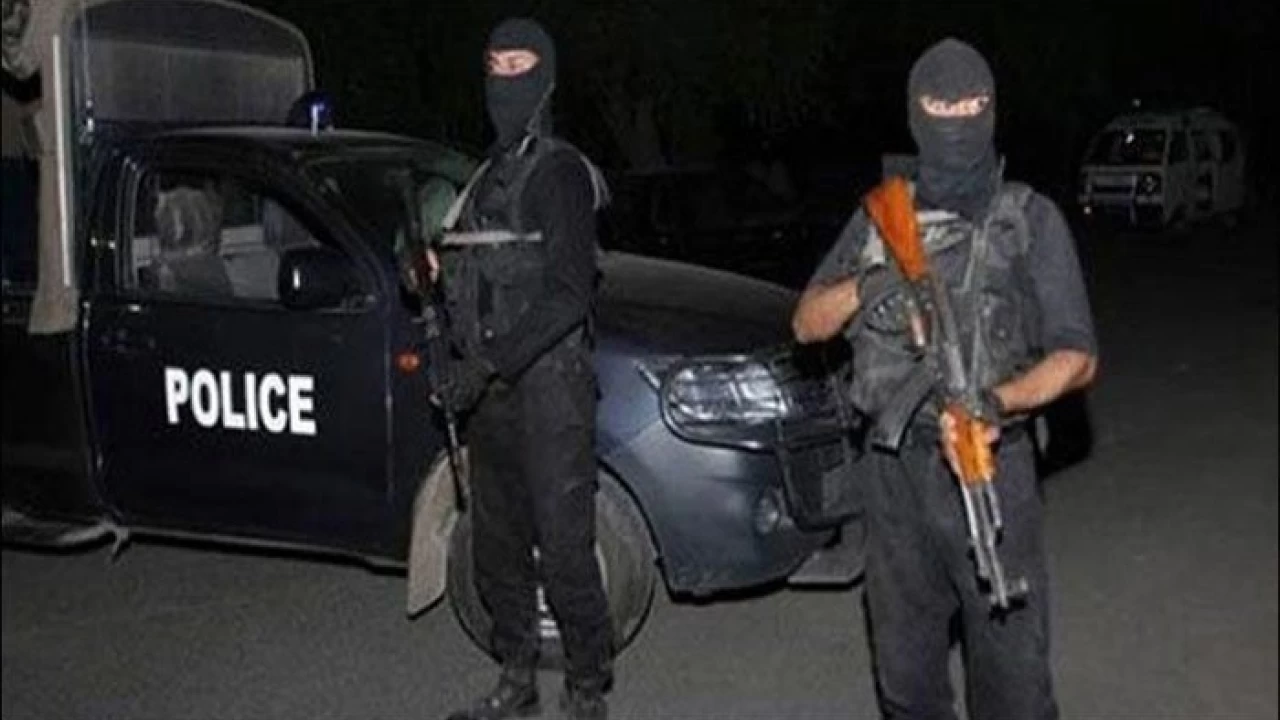 Lahore: The Punjab Counter Terrorism Department (CTD) Punjab claim to have arrested eight suspects belonging to different defunct organizations during Intelligence Based Operations (IBOs).
A spokesman for CTD said the CTD Punjab conducted extensive IBOs across the province to avert any untoward incident an in this week 31 suspects were interrogated during 29 IBOs.
The arrested eight suspects include Ehsan ullah s/o Rehmat Gull of defunct organization TTP (Ghazi Force), Ifthikhar Khan s/o Saleem Khan from TTP (Ghazi Force), Wajahat Abbas s/o Ghulam Shabbir from SMP, Mohabbat Hussain s/o Iqbal Hussain from SMP, Orangzaib Khan S/o Khaista Khan from TTP, Toqeer Hussain s/o Muhammad Ramzan from SMP, Zahid Abbas s/o Ghulam Hussain from SMP and Malik Zahid Hussain s/o Malik Muhammad Hussain from TTP (Asmat Ullah Muavia Group).
Accordingly, five FIRs have been registered against the arrested suspects while an IED bomb, a match box, two hand grenade, a pistol 30 bore with five bullets, a pistol 9mm breta with loaded magzine, 77 banned materials, two USB, three memory cards, and cash Rs79,390 were recovered from them.
During this week, 363 combing operations were also conducted with the help of local police/LEAs, in which 13,180 persons were checked, 54 suspects arrested and 37 FIRs were registered.
The CTD Punjab was proactively pursuing its goal of safe and secure Punjab and would not leave any stone unturned in its efforts to bring terrorists and anti-state elements behind bars, the spokesman concluded.