Sorry, Palestine; we are powerless
A recent picture I saw spoke to me. It was of a Palestinian child, martyred by Israeli brutality.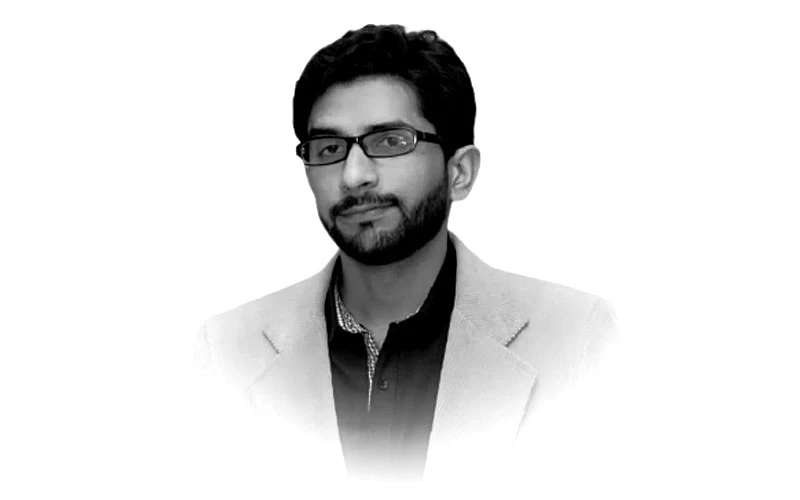 The child asked me what was the use of Pakistan being a mighty atomic force, of the fabled wealth of Arab nations, of Iran's revolutionary guard, of Turkey's great history and of Muslim unity, when my life can be sniffed out this easily. The image of the child was not the only one that asked these questions. I saw pictures of women running for their lives, of innocent people left at the mercy of the cruelest force in the world. And each image seemed to beseech, what happened to your faith, your self-respect.
To each question, I felt like replying, you unarmed Palestinians are indeed better than all of us.
I fear the day we Muslims will show up before Allah, and he will ask, why did you not help these people? I fear that these victims of terror will stand beside God and ask him to question us over our silence, our failure to help. I am afraid that our Holy Prophet Muhammad (PBUH) will be there to witness the Palestinian children accuse us of cowardice and of complicity.
Would Allah be satisfied with our reply that we had to follow global laws? That we did not have the economic might to face off with Israel? Or that we were cautious because we did not want to become a victim ourselves? Of course not. On that day, in front of our God and the Holy Prophet (PBUH) we will stand ashamed at our behavior.
So what can we actually do? Take up arms and march towards Palestine? We will be stopped, incarcerated or sent back at the very first border we will hit. The solution lies in truthfully examining the reasons that have rendered the Muslim Ummah completely useless.
We will have to acknowledge that Muslim countries have weak political structures that allow incompetent rulers to reach the pinnacle of power. We will have to admit that the division of the nation into borders and countries, which could have been our very strength, has made us selfish, helpless and even cowards. These rulers, lacking courage, are neither able to do anything themselves except issue empty statements, nor will allow their people to do anything. In fact, openly and in secret, Muslim countries are always out to scheme against one another.
Our enemy would be foolish to not attack this fragmented lot. And the enemy is anything but foolish.
It is time to put illogical religious fanaticism, empty emotional slogans and hollow condemnations to bed. Practical steps are required, ones that are based on what our religion tells us. Perhaps we need to once again revise history. How did Salahuddin conquer Jerusalem? Through the power of his belief, unity, learning through past mistakes and flawless planning. We would do well to remember that great nations are not built on emotions, but on self-accountability, planning and struggle.
If the Muslim world really does want to be free of the pain that is being inflicted on it, then it simply needs to take two steps. One, the establishment of an ideological system inside Muslim countries. Two, unity. I know this will not be easy. In fact it will be exceedingly difficult. But I see no other solution.
New life needs to be breathed into the Muslim Ummah. For that, a deep internal cleanse will have to take place before we can stand united under a flag. If we do not adopt this solution, we are condemning ourselves to a hundred more years of meaningless condemnation.
Pakistani boxer Muhammad Waseem wins WBC Silver title
Muhammad Waseem clinched the silver title by defeating the Colombian boxer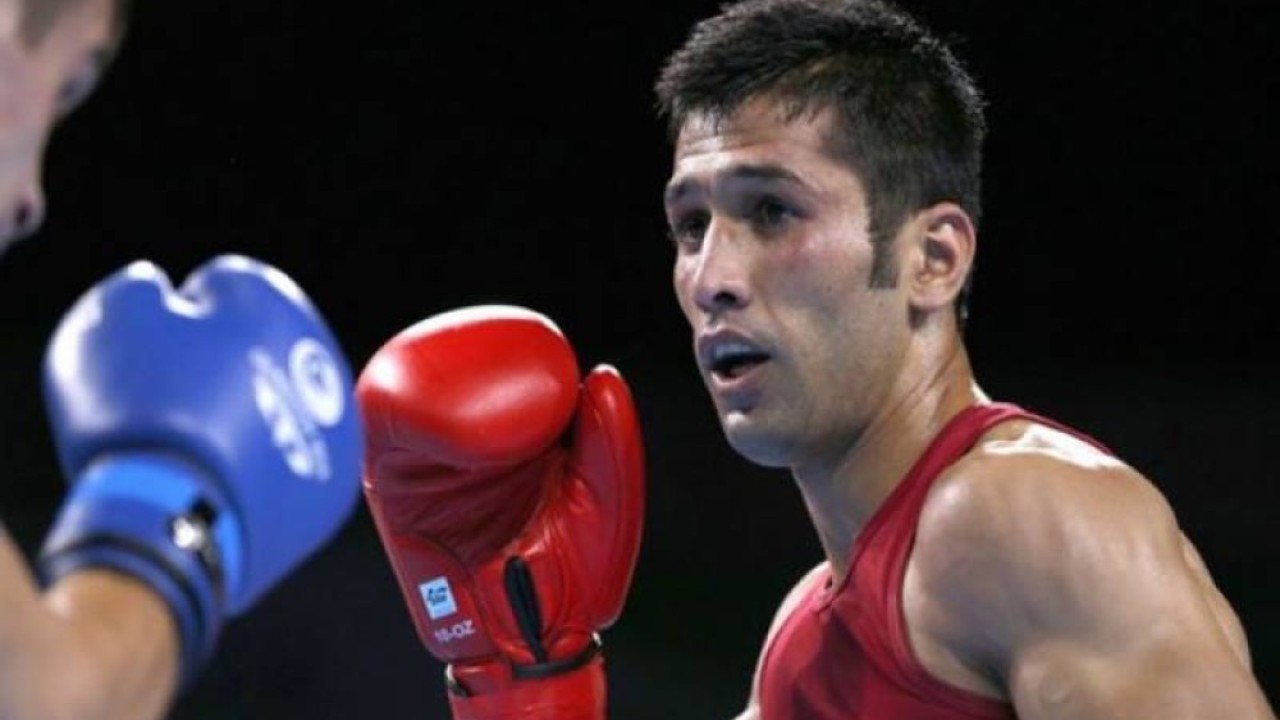 Dubai: Another success for Pakistan, former WBC champion Muhammad Waseem defeated Colombian boxer Rober Barrera in a bout at the Boxing Arena in Dubai.
According to reports, in a 12-round fight of World Boxing Council (WBC), Muhammad Waseem clinched the silver title by defeating the Colombian boxer.
Waseem has so far won 11 bouts during his career with eight knockouts. He lost just one. During his excellent career Waseem has won the WBC flyweight world silver title two times. He also remained WBC No1 for quite some time. He won the WBC world silver title only in his fourth professional bout.
Barrera is said to be more experienced, as he competed in 26 fights and lost 3. The foreign fighter, who has a record of 13 knockouts, will try his best to obtain a triumph that will catapult him to a greater projection at world level.
Any attempt to invade Ukraine will have costs, NATO chief warns Russia
Moscow denies that it's planning any invasion and refuses to provide details about troop movements on its own territory.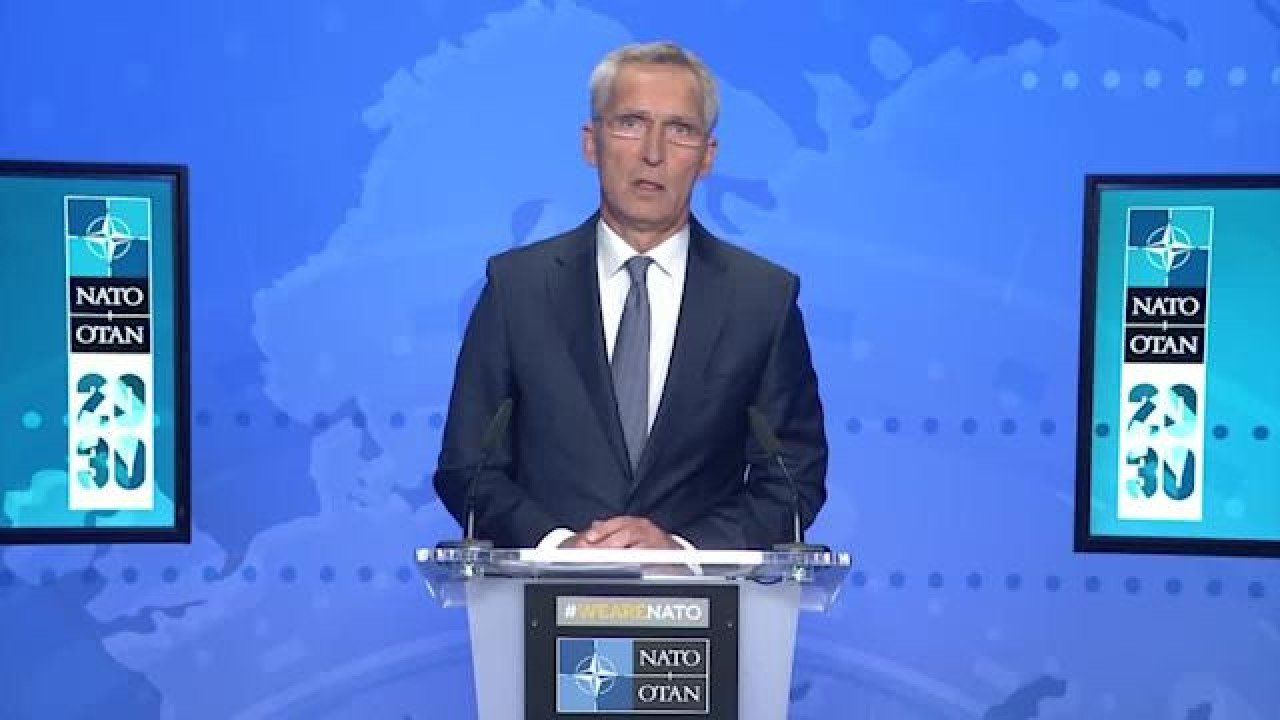 NATO Secretary-General Jens Stoltenberg warned Russia Friday that any attempt to invade Ukraine would have costs, as concern mounts about a Russian military buildup near its former Soviet neighbor's borders.
Ukraine says Moscow kept about 90,000 troops near their common border following massive war games in western Russia earlier this year. The Ukrainian Defense Ministry said units of the Russian 41st army remain near Yelnya, about 260 kilometers (160 miles) north of the border.
Moscow denies that it's planning any invasion and refuses to provide details about troop movements on its own territory.
"If Russia uses force against Ukraine that will have costs, that would have consequences," Stoltenberg said, ahead of a meeting of the 30-nation military organization's foreign ministers in Latvia Nov. 30-Dec. 1, where Russia's activities will be high on the agenda. He did not say what those costs would be.
"This is the second time this year that Russia has amassed a large and unusual concentration of forces in the region," Stoltenberg told reporters. He said it includes tanks, artillery, armored units, drones, and electronic warfare systems, as well as combat-ready troops.
"This military buildup is unprovoked and unexplained. It raises tensions and it risks miscalculations," Stoltenberg said. He conceded that "there is no certainty about the intentions of Russia" but said that "this is a military buildup by a country that has invaded Ukraine before."
Russia annexed Ukraine's Crimean Peninsula in 2014 after the country's Moscow-friendly president was driven from power by mass protests. Weeks later, Russia threw its weight behind a separatist insurgency that broke out in Ukraine's east.
Ukraine and the West accused Russia of sending its troops and weapons to back the rebels. Moscow denied that, saying that Russians who joined the separatists were volunteers. More than 14,000 people have died in the fighting that devastated Ukraine's eastern industrial heartland known as Donbas.
A 2015 peace agreement brokered by France and Germany helped end large-scale battles, but efforts to reach a political settlement have failed and sporadic skirmishes have continued along the tense line of contact.
NATO would not be able to provide Ukraine with any substantial military support in time to make a difference against Russian forces, so economic measures like Western sanctions are more likely to be used to inflict a financial cost on Moscow.
In Washington, the State Department's top official for European and Eurasian affairs, Karen Donfried, told reporters that assessments of Russia's military buildup near Ukraine will be on the agenda next week when Secretary of State Antony Blinken visits Latvia, and then travels to Sweden for a meeting of the Organization for Security and Cooperation in Europe. She gave no indication whether Blinken would propose new U.S. or allied actions.
"All options are on the table," Donfried said, "and there's a toolkit that includes a whole range of options. What we're doing now is monitoring the region closely, consult with our allies and partners on how do we deter Russian action, and ideally that is what we want to be doing right now. We do not want to see any Russian military incursion into Ukraine."
Ukrainian President Volodymyr Zelenskyy on Friday alleged that his country's intelligence service has uncovered plans for a Russia-backed coup d'etat in Ukraine next week, something which the Russian government denied.
Asked about the possible coup plot, Donfried said: "We are in touch with the Ukrainian government to discuss this further, and we're working to obtain additional information."
SOURCE: AP
2 killed in Lahore road accident
Mishap took place when a speeding vehicle rammed into the people standing on the sidewalk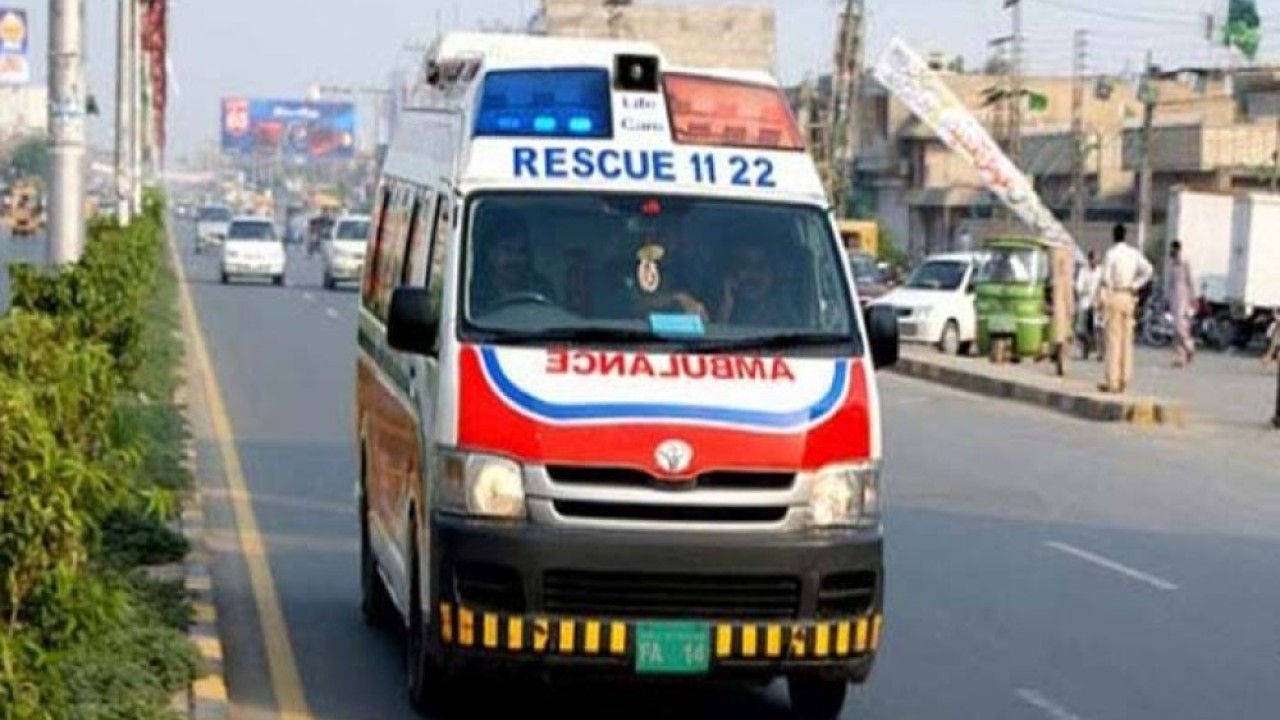 Lahore: Two young men were killed in a traffic accident in Defense area of Lahore on Saturday morning.
According to GNN, the accident took place in Defence's Phase VI where the car hit the footpath and turned over resulting in two deaths and injuries to another man.
Those died on the spot were identified as 24-year-old Faisal and 25-year-old Ali Ahmad
According to the traffic police, another young person named Amir was also injured in the accident and was shifted to General Hospital for medical treatment.
Earlier on yesterday, at least three students have lost their lives in an accident in Bahawalpur.
According to details, the mishap took place when a speeding trailer rammed into the students in Musafir Khana area.
Receiving information about the incident, rescue teams and security personnel arrived at the scene and shifted the victims to the nearby hospital.