Sorry, Palestine; we are powerless
A recent picture I saw spoke to me. It was of a Palestinian child, martyred by Israeli brutality.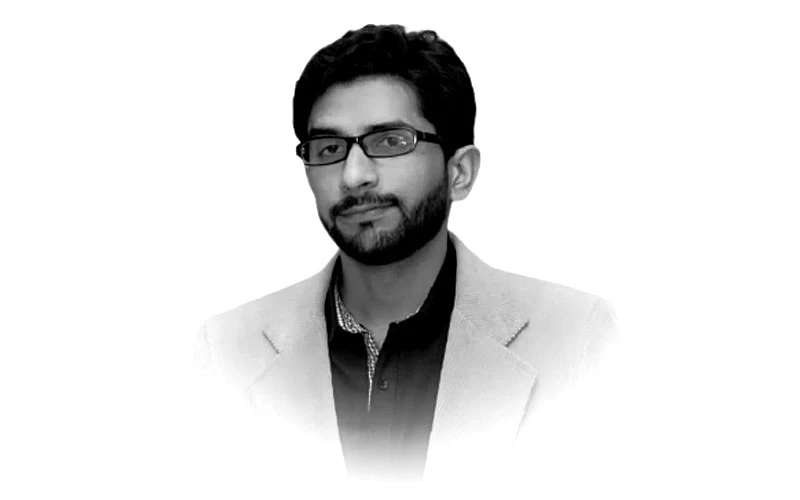 The child asked me what was the use of Pakistan being a mighty atomic force, of the fabled wealth of Arab nations, of Iran's revolutionary guard, of Turkey's great history and of Muslim unity, when my life can be sniffed out this easily. The image of the child was not the only one that asked these questions. I saw pictures of women running for their lives, of innocent people left at the mercy of the cruelest force in the world. And each image seemed to beseech, what happened to your faith, your self-respect.
To each question, I felt like replying, you unarmed Palestinians are indeed better than all of us.
I fear the day we Muslims will show up before Allah, and he will ask, why did you not help these people? I fear that these victims of terror will stand beside God and ask him to question us over our silence, our failure to help. I am afraid that our Holy Prophet Muhammad (PBUH) will be there to witness the Palestinian children accuse us of cowardice and of complicity.
Would Allah be satisfied with our reply that we had to follow global laws? That we did not have the economic might to face off with Israel? Or that we were cautious because we did not want to become a victim ourselves? Of course not. On that day, in front of our God and the Holy Prophet (PBUH) we will stand ashamed at our behavior.
So what can we actually do? Take up arms and march towards Palestine? We will be stopped, incarcerated or sent back at the very first border we will hit. The solution lies in truthfully examining the reasons that have rendered the Muslim Ummah completely useless.
We will have to acknowledge that Muslim countries have weak political structures that allow incompetent rulers to reach the pinnacle of power. We will have to admit that the division of the nation into borders and countries, which could have been our very strength, has made us selfish, helpless and even cowards. These rulers, lacking courage, are neither able to do anything themselves except issue empty statements, nor will allow their people to do anything. In fact, openly and in secret, Muslim countries are always out to scheme against one another.
Our enemy would be foolish to not attack this fragmented lot. And the enemy is anything but foolish.
It is time to put illogical religious fanaticism, empty emotional slogans and hollow condemnations to bed. Practical steps are required, ones that are based on what our religion tells us. Perhaps we need to once again revise history. How did Salahuddin conquer Jerusalem? Through the power of his belief, unity, learning through past mistakes and flawless planning. We would do well to remember that great nations are not built on emotions, but on self-accountability, planning and struggle.
If the Muslim world really does want to be free of the pain that is being inflicted on it, then it simply needs to take two steps. One, the establishment of an ideological system inside Muslim countries. Two, unity. I know this will not be easy. In fact it will be exceedingly difficult. But I see no other solution.
New life needs to be breathed into the Muslim Ummah. For that, a deep internal cleanse will have to take place before we can stand united under a flag. If we do not adopt this solution, we are condemning ourselves to a hundred more years of meaningless condemnation.
Pakistan to showcase climate resilient projects at COP28
Secretary Climate Change Asif Hyder Shah says we will have engaging panel discussions at this event on all critical issues.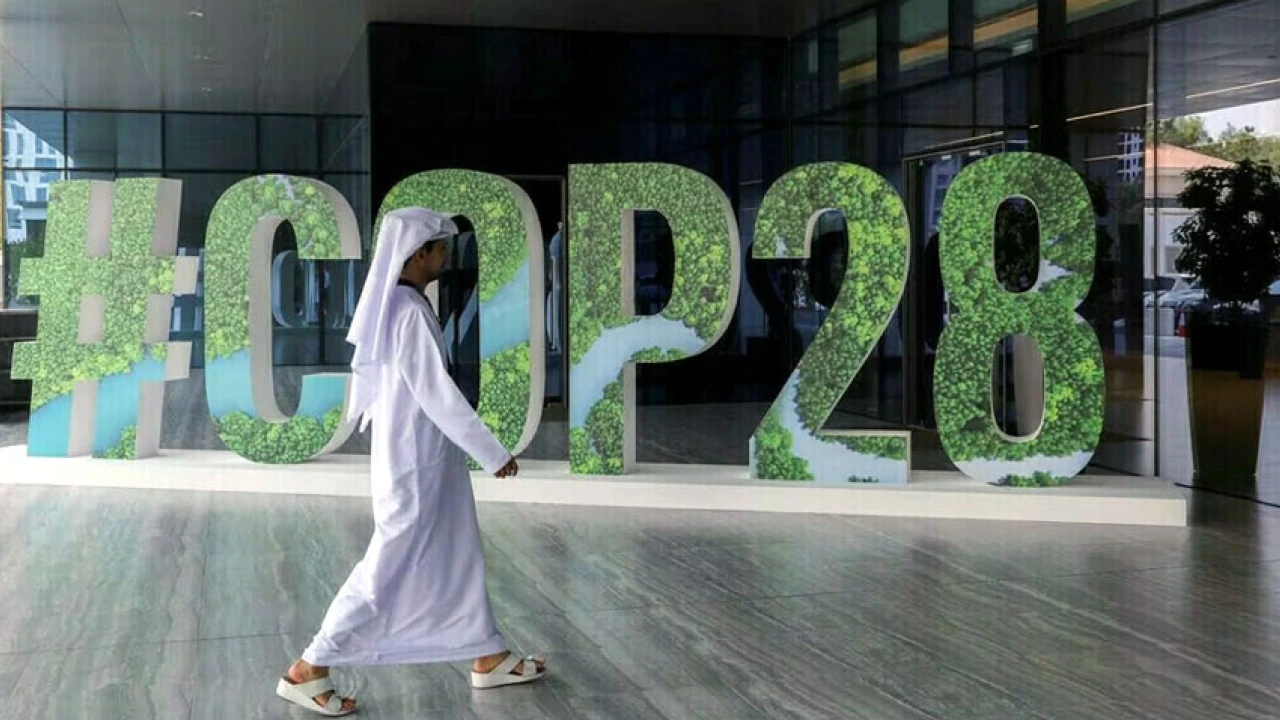 Islamabad: Pakistan will showcase its climate resilient projects at the upcoming UN Climate Summit COP28 to be held in Dubai.
This was stated by Secretary Climate Change Asif Hyder Shah at a news conference in Islamabad today.
The Secretary said that we will have engaging panel discussions at this event on all critical issues. He said we will also highlight our recharge Pakistan and Living Indus Initiatives.
With over 1000 CEOs from over 80 countries, business leaders will join public and philanthropic decision-makers at the COP28 Business & Philanthropy Climate Forum to drive action for people and planet.

For the full program ➡️ https://t.co/a2b3C4RhLv#COP28 #BPCF @bpcforum

— COP28 UAE (@COP28_UAE) November 28, 2023
Asif Hyder Shah said the world community needs to fulfill their commitments to effectively deal with the issue of climate change.
Pakistani actress Madiha Imam ties knot with Moji Basar in India
Madiha and her husband, Moji Basar, embark on their inaugural visit to India, sealing their union in matrimony.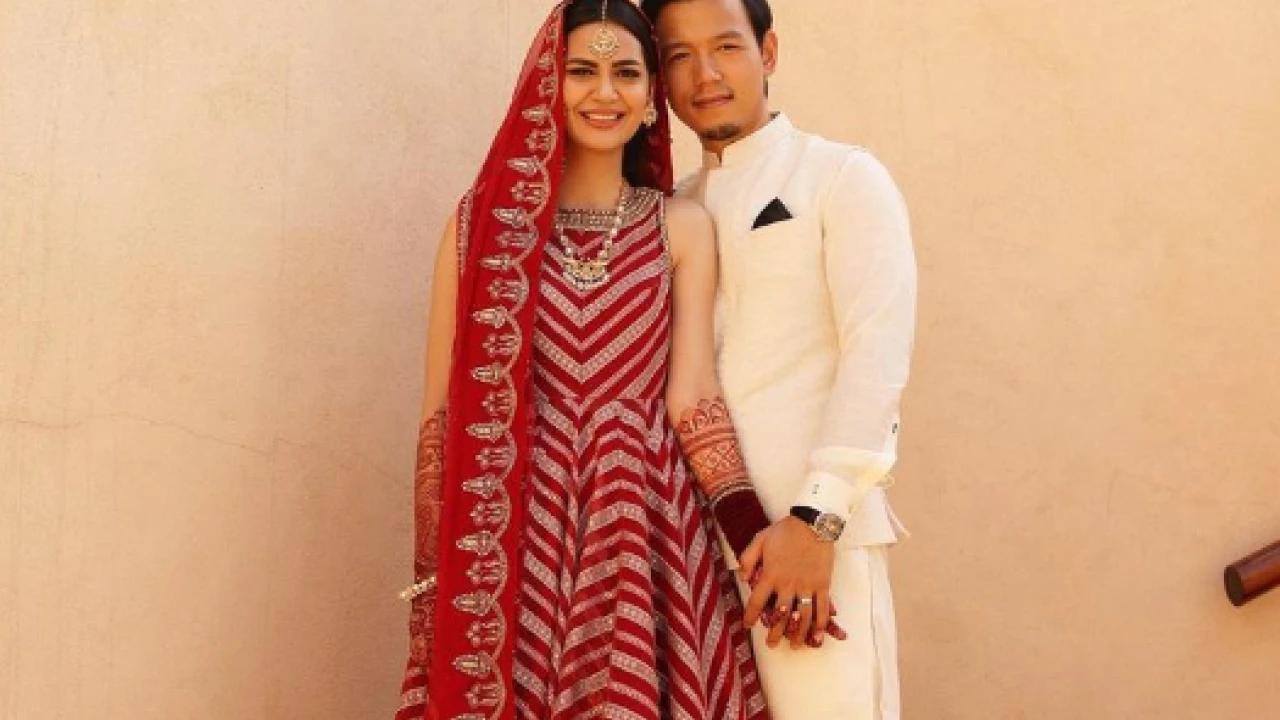 Karachi: Prominent Pakistani showbiz figure Madiha Imam recently captivated social media with images from her wedding ceremony held in India.
In a noteworthy development, Madiha and her husband, Moji Basar, embarked on their inaugural visit to India, sealing their union in matrimony.
The actress took to her Instagram account, offering glimpses into the joyous wedding festivities.
Madiha Imam graced the occasion in a stunning pink ensemble, complemented by subtle makeup and intricate jewelry, while Moji Basar opted for a timeless black three-piece suit, embracing traditional attire.
Adding to the celebratory atmosphere, Moji Basar showcased his dance prowess during the wedding festivities. Madiha Imam shared videos of the dance performance on her Instagram story, adding an extra layer of festivity to the occasion.
View this post on Instagram
The wedding ceremony has become a focal point on social media, with fans and well-wishers expressing their admiration and extending heartfelt congratulations to the newlywed couple.
The cross-border celebration has further highlighted the cultural richness and diversity within the realm of South Asian showbiz.
WB opposes further hike in power prices in Pakistan
The process of economic reforms should continue, and the implementation of economic policies is necessary.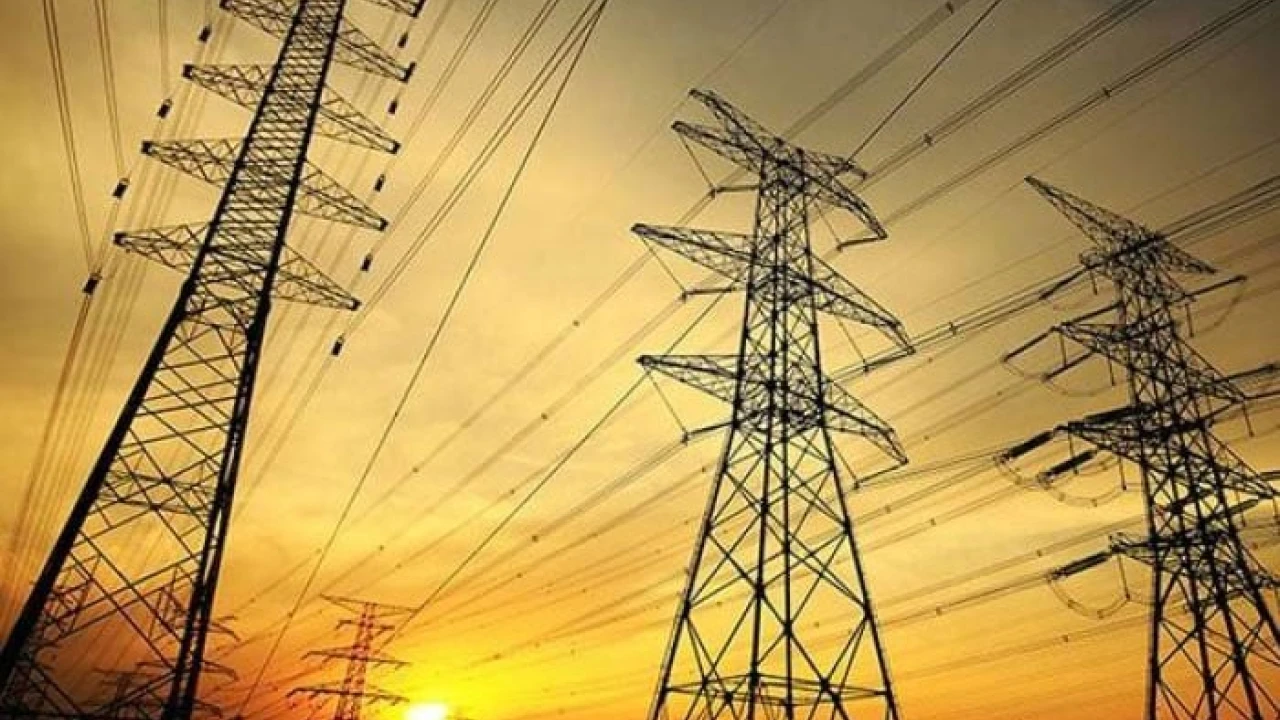 Islamabad: The World Bank opposed the further increase in electricity prices in Pakistan.
Martin Reiser, Vice President of the World Bank, said that there is no need to increase electricity prices, however the power line loses should be reduced.
He also objected to deferment of local loans and stated that deferment of local loans may affect the banking sector and investment, therefore Pakistan has to be careful in the process of deferment of local loans.
The Vice President of World Bank added: "Before the election, discussions on economic reforms have been held with the political parties. The process of economic reforms should continue, and the implementation of economic policies is necessary".
Martin Razor further said that Pakistan has to increase the tax to Gross Domestic Product (GDP) ratio from two to three percent, simply collecting taxes is not enough. There is a need to work together on spending and tax reforms, increasing tax revenue without providing facilities to the agricultural sector.
In addition, World Bank Country Director Naji bin Hussain added that the meeting of the Board of Directors of World Bank will be held at the end of December, where two billion dollars will be provided to Pakistan in this financial year.