Sorry, Palestine; we are powerless
A recent picture I saw spoke to me. It was of a Palestinian child, martyred by Israeli brutality.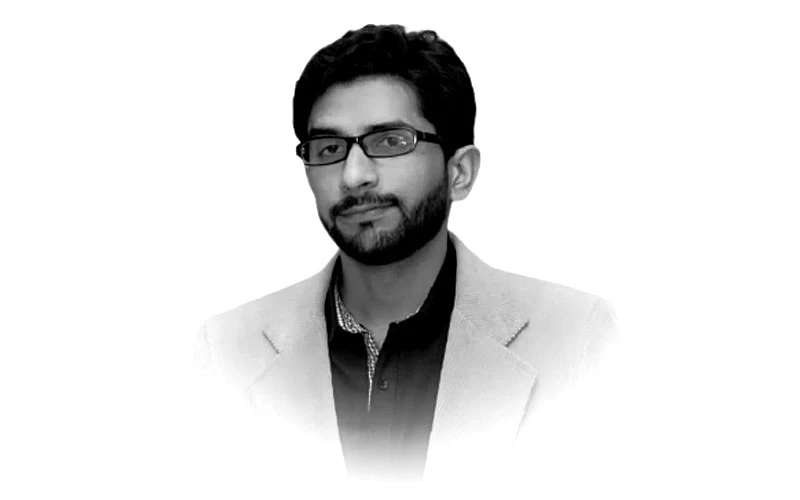 The child asked me what was the use of Pakistan being a mighty atomic force, of the fabled wealth of Arab nations, of Iran's revolutionary guard, of Turkey's great history and of Muslim unity, when my life can be sniffed out this easily. The image of the child was not the only one that asked these questions. I saw pictures of women running for their lives, of innocent people left at the mercy of the cruelest force in the world. And each image seemed to beseech, what happened to your faith, your self-respect.
To each question, I felt like replying, you unarmed Palestinians are indeed better than all of us.
I fear the day we Muslims will show up before Allah, and he will ask, why did you not help these people? I fear that these victims of terror will stand beside God and ask him to question us over our silence, our failure to help. I am afraid that our Holy Prophet Muhammad (PBUH) will be there to witness the Palestinian children accuse us of cowardice and of complicity.
Would Allah be satisfied with our reply that we had to follow global laws? That we did not have the economic might to face off with Israel? Or that we were cautious because we did not want to become a victim ourselves? Of course not. On that day, in front of our God and the Holy Prophet (PBUH) we will stand ashamed at our behavior.
So what can we actually do? Take up arms and march towards Palestine? We will be stopped, incarcerated or sent back at the very first border we will hit. The solution lies in truthfully examining the reasons that have rendered the Muslim Ummah completely useless.
We will have to acknowledge that Muslim countries have weak political structures that allow incompetent rulers to reach the pinnacle of power. We will have to admit that the division of the nation into borders and countries, which could have been our very strength, has made us selfish, helpless and even cowards. These rulers, lacking courage, are neither able to do anything themselves except issue empty statements, nor will allow their people to do anything. In fact, openly and in secret, Muslim countries are always out to scheme against one another.
Our enemy would be foolish to not attack this fragmented lot. And the enemy is anything but foolish.
It is time to put illogical religious fanaticism, empty emotional slogans and hollow condemnations to bed. Practical steps are required, ones that are based on what our religion tells us. Perhaps we need to once again revise history. How did Salahuddin conquer Jerusalem? Through the power of his belief, unity, learning through past mistakes and flawless planning. We would do well to remember that great nations are not built on emotions, but on self-accountability, planning and struggle.
If the Muslim world really does want to be free of the pain that is being inflicted on it, then it simply needs to take two steps. One, the establishment of an ideological system inside Muslim countries. Two, unity. I know this will not be easy. In fact it will be exceedingly difficult. But I see no other solution.
New life needs to be breathed into the Muslim Ummah. For that, a deep internal cleanse will have to take place before we can stand united under a flag. If we do not adopt this solution, we are condemning ourselves to a hundred more years of meaningless condemnation.
Dar vows to steer Pakistan out of economic challenges
"The delay in IMF program is unprecedented as there is no technical reason behind it," added Dar.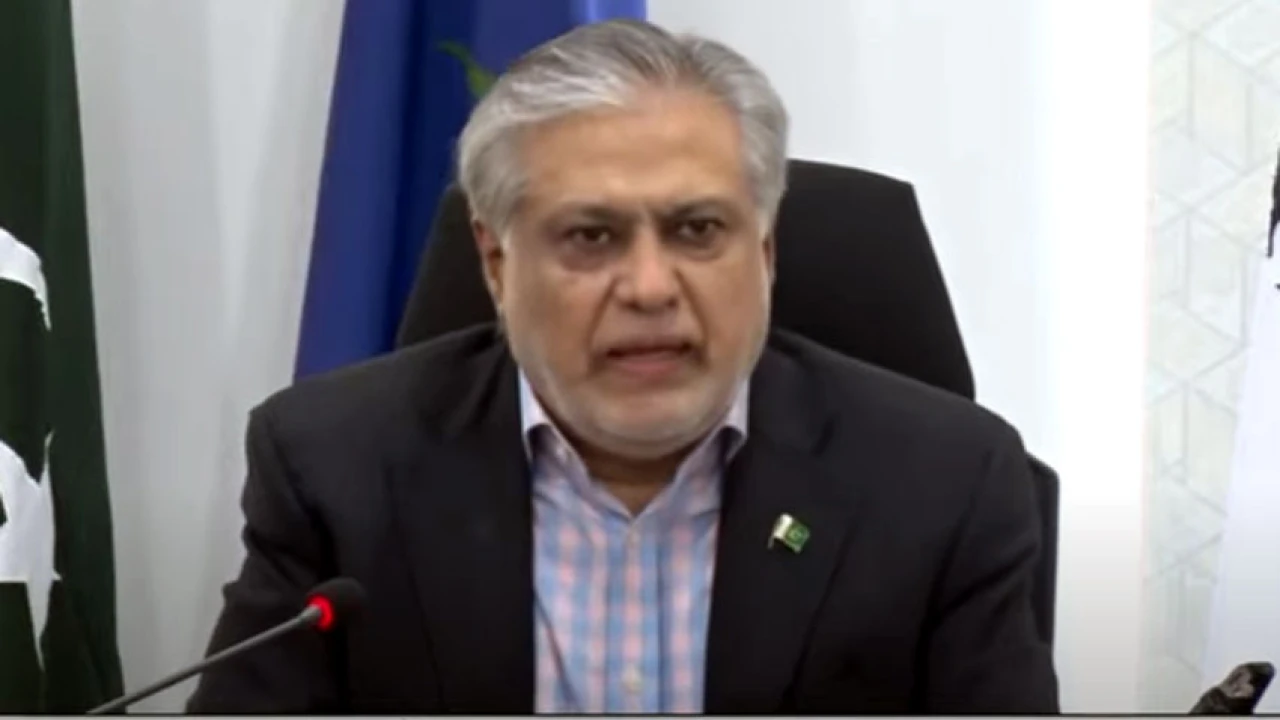 Islamabad: Finance Minister Ishaq Dar Saturday vowed to collectively steer the country out of current economic challenges.
Talking to a delegation of Karachi Chamber of Commerce and Industry, he said the government will come up with new ideas in the weeks to come for the long term economic improvement.
The Finance Minister stated: "We will bring agriculture revolution, establish a sovereign wealth fund and the IT sector will be focused. We will do the things which were ignored in the past".
"The delay in International Monetary Fund (IMF) program is unprecedented as there is no technical reason behind it," added Dar.
Finance Minister once again ruled out the default and regretted the statements being made by certain elements within the country in this regard.
He continued to say that Pakistan is a solvent country having assets worth trillions of dollars.
"Our external liabilities are around one hundred billion dollars but at the same time our only one asset of gas infrastructure is about forty to forty five billion dollars. There is no need to worry," he assured.
The minister asked the business community to put forward their reasonable demands with regards to the upcoming budget, assuring the government will cooperate with them.
India train crash: Over 280 dead after Odisha incident
Hundreds of young people lined up outside a government hospital in Odisha's Soro to donate blood.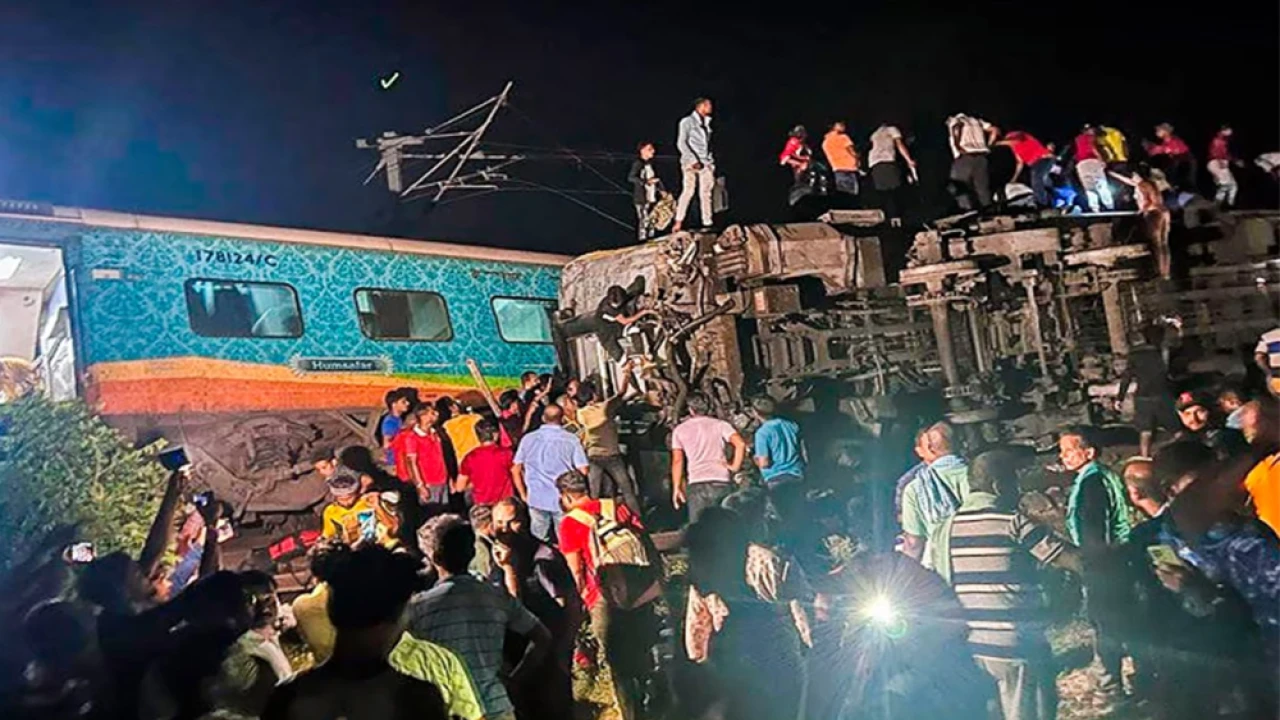 Bhubaneswar: At least 288 people were killed and 900 injured when two passenger trains collided in Odisha on Friday, according to government officials in the eastern Indian state, in India's deadliest rail accident in over a decade.
The death toll is expected to increase, state Chief Secretary Pradeep Jena said in a tweet.
Sudhanshu Sarangi, the director general of the fire department in Odisha, told Reuters that 207 bodies had been recovered so far.
Images from the scene showed rescuers climbing up the mangled wreck of one of the trains to find survivors. Videos shared on social media showed the arrival of several ambulances and people being pulled out of the upturned train coaches.
"I was there at the site and I can see blood, broken limbs and people dying around me," an eyewitness told Reuters by phone.
Hundreds of young people lined up outside a government hospital in Odisha's Soro to donate blood.
Rescue teams have been mobilized from Odisha's Bhubaneswar and Kolkata in West Bengal, federal Minister for Railways Ashwini Vaishnaw said in a tweet late on Friday.
Three National Disaster Response Force teams are at the site of the accident, and six more teams are being mobilized, the country's National Disaster Response Force said.
The collision occurred at about 7pm local time (1330 GMT) when the Howrah Superfast Express, running from Bangalore to Howrah, West Bengal, derailed and became entangled with the Coromandel Express, which runs from Kolkata to Chennai, railway officials said.
Odisha Chief Minister Naveen Patnaik said authorities' priority was "removing the living to the hospitals".
Rescue operations were underway at the site and "all possible assistance" was being given to those affected, Prime Minister Narendra Modi said in a tweet.
SOURCE REUTERS
Newly elected Turkish president Erdoğan to take oath today
Tayyip Erdoğan's swearing-in ceremony will be held at 3:00pm (Pakistan Standard Time)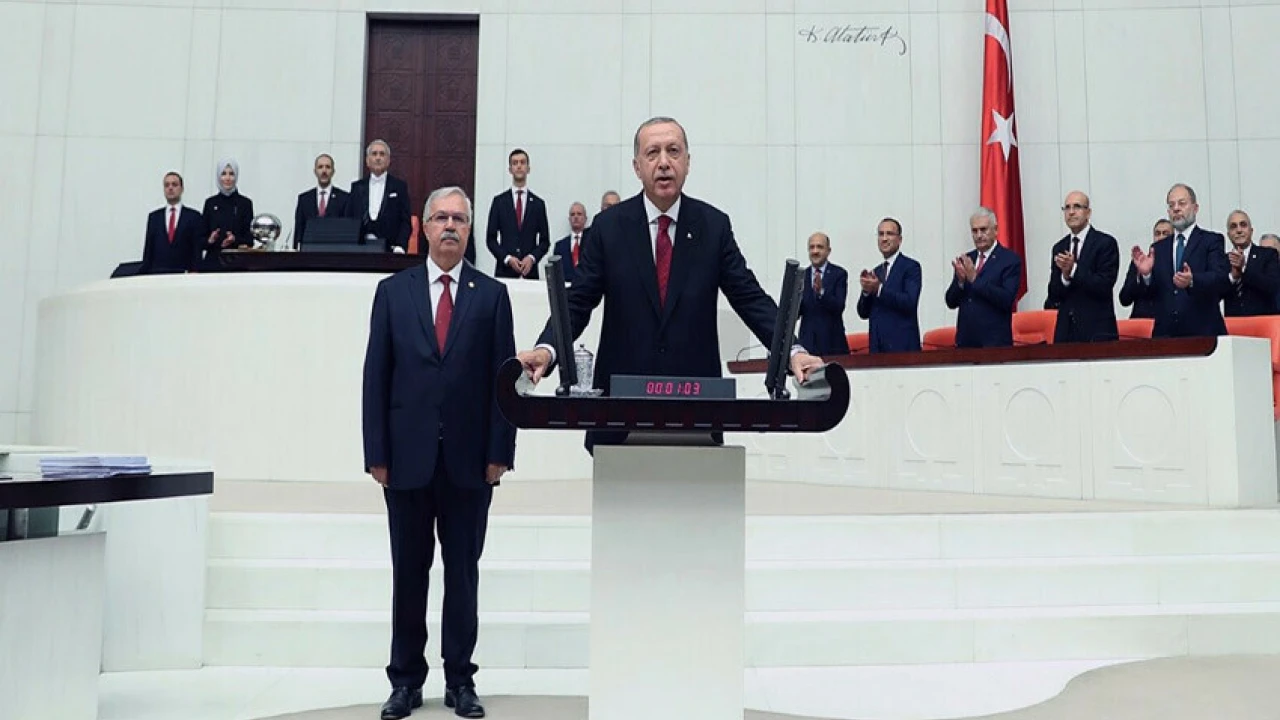 Ankara: The oath-taking ceremony of the newly elected President of Turkiye, Recep Tayyip Erdoğan, will be held today in the capital city Ankara, in which heads of 20 countries, including Prime Minister Shahbaz Sharif, will participate.
Tayyip Erdoğan's swearing-in ceremony will be held at 3:00pm (Pakistan Standard Time), for which preparations have been completed.
Secretary General of North Atlantic Treaty Organization (NATO), Emir of Qatar, President of Azerbaijan, Speaker of Russian Parliament and other world leaders will also be present in the ceremony.
Notably, Erdoğan has been elected as the President of Turkey for the third time after winning the run-off stage on May 28.
On the other hand, major changes are expected in the new cabinet of Turkiye as important names like Foreign Minister Mevlüt Çavuşoğlu, Foreign Minister Hulusi Akar and Interior Minister Süleyman Soylu will no longer serve as ministers but as members of parliament.
The most important news for the state is that Mehmet Simsek is going to take on three important responsibilities. He was also the former deputy prime minister and finance minister of Erdoğan.
However, he was removed by President Erdoğan for not reducing the interest rate. Now again he is being brought back on his terms who will simultaneously hold the duties of Vice President and Advisor on Economy and Finance Minister.
The head of Turkiye's intelligence agency, Hakan Fidan, will now be Turkey's foreign minister, while presidential spokesman İbrahim Kalın will lead country's intelligence agency, MIT (Millî İstihbarat Teşkilatı). The constitutional court judge, Hon Enje, is likely to be appointed as interior minister.