Sorry, Palestine; we are powerless
A recent picture I saw spoke to me. It was of a Palestinian child, martyred by Israeli brutality.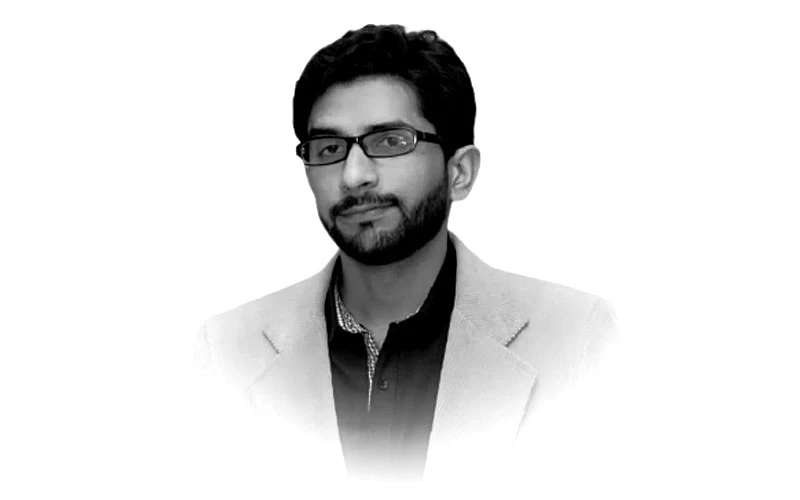 The child asked me what was the use of Pakistan being a mighty atomic force, of the fabled wealth of Arab nations, of Iran's revolutionary guard, of Turkey's great history and of Muslim unity, when my life can be sniffed out this easily. The image of the child was not the only one that asked these questions. I saw pictures of women running for their lives, of innocent people left at the mercy of the cruelest force in the world. And each image seemed to beseech, what happened to your faith, your self-respect.
To each question, I felt like replying, you unarmed Palestinians are indeed better than all of us.
I fear the day we Muslims will show up before Allah, and he will ask, why did you not help these people? I fear that these victims of terror will stand beside God and ask him to question us over our silence, our failure to help. I am afraid that our Holy Prophet Muhammad (PBUH) will be there to witness the Palestinian children accuse us of cowardice and of complicity.
Would Allah be satisfied with our reply that we had to follow global laws? That we did not have the economic might to face off with Israel? Or that we were cautious because we did not want to become a victim ourselves? Of course not. On that day, in front of our God and the Holy Prophet (PBUH) we will stand ashamed at our behavior.
So what can we actually do? Take up arms and march towards Palestine? We will be stopped, incarcerated or sent back at the very first border we will hit. The solution lies in truthfully examining the reasons that have rendered the Muslim Ummah completely useless.
We will have to acknowledge that Muslim countries have weak political structures that allow incompetent rulers to reach the pinnacle of power. We will have to admit that the division of the nation into borders and countries, which could have been our very strength, has made us selfish, helpless and even cowards. These rulers, lacking courage, are neither able to do anything themselves except issue empty statements, nor will allow their people to do anything. In fact, openly and in secret, Muslim countries are always out to scheme against one another.
Our enemy would be foolish to not attack this fragmented lot. And the enemy is anything but foolish.
It is time to put illogical religious fanaticism, empty emotional slogans and hollow condemnations to bed. Practical steps are required, ones that are based on what our religion tells us. Perhaps we need to once again revise history. How did Salahuddin conquer Jerusalem? Through the power of his belief, unity, learning through past mistakes and flawless planning. We would do well to remember that great nations are not built on emotions, but on self-accountability, planning and struggle.
If the Muslim world really does want to be free of the pain that is being inflicted on it, then it simply needs to take two steps. One, the establishment of an ideological system inside Muslim countries. Two, unity. I know this will not be easy. In fact it will be exceedingly difficult. But I see no other solution.
New life needs to be breathed into the Muslim Ummah. For that, a deep internal cleanse will have to take place before we can stand united under a flag. If we do not adopt this solution, we are condemning ourselves to a hundred more years of meaningless condemnation.
Commonwealth Games: Pakistan's Arshad Nadeem wins javelin gold 
This is the second gold for Pakistan in Commonwealth Games 2022.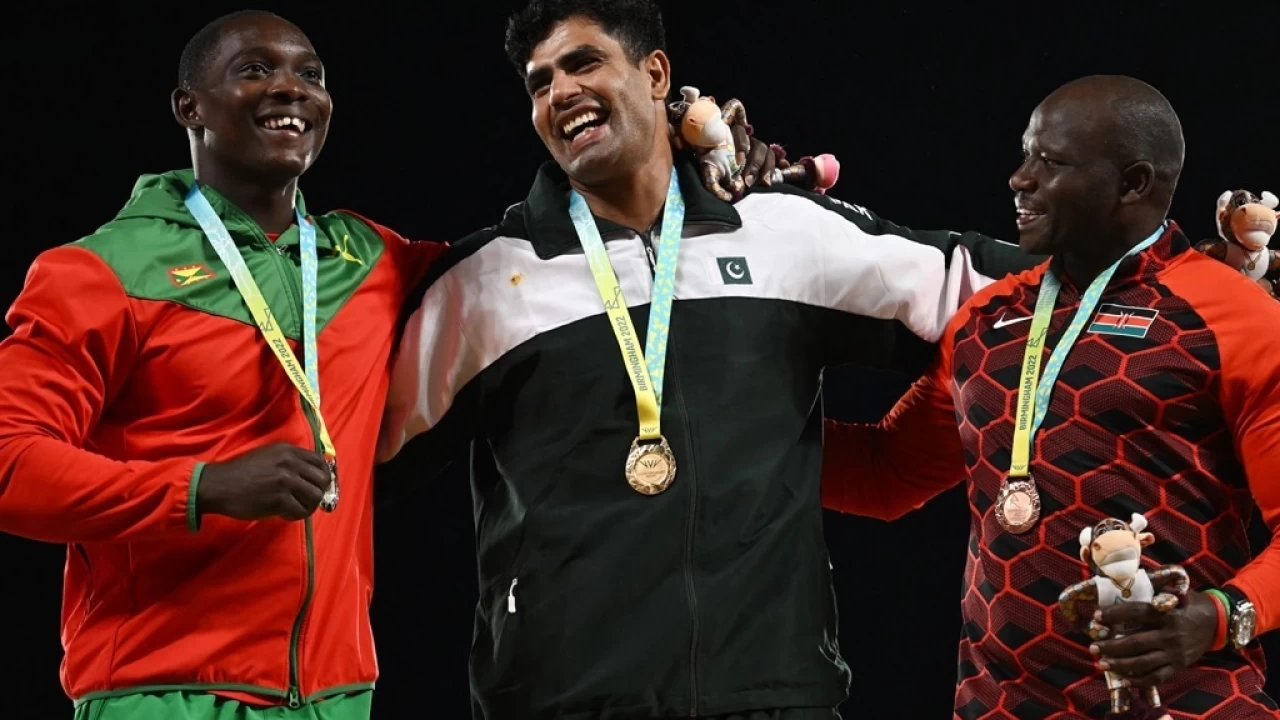 Pakistan's ace Javelin thrower Nadeem bagged gold in Commonwealth Games Javelin with record throw of 90.18 meters. The Olympian's throw was also the games' record—registered in his fifth attempt.
In the ongoing Commonwealth Games at Birmingham, Pakistan's Arshad Nadeem has won gold medal in the Javelin throw competition with a monstrous throw of 90.18 meters.
During the first round of the javelin throw final, the athlete created a record through an 86.81-metre throw. However, in the fifth attempt, Nadeem set a new CWG record of 90.18m throw—becoming first Pakistani to hold the record.
This is the second gold for Pakistan in Commonwealth Games 2022.
Previously, Arshad had a career-best throw of 86.38, which he pulled off during the Imam Reza Cup held in Mashhad Iran, in 2021.
Earlier, weightlifter Nooh Dastagir Butt had won the gold medal for Pakistan in the Commonwealth Games 2022 with a record lift of 405 kilogram.
Pakistani athletes have complained of not receiving enough support from sports authorities in the form of training and infrastructure, yet have continued to perform impressively in global tournaments.
Last month, Arshad Nadeem became the first Pakistani to secure the fifth position in the men's javelin competition at the World Athletics Championship held in the United States.
Nadeem's exceptional performance brought Pakistan's medals tally in the ongoing games to eight.
Musk challenges Twitter CEO to public debate on bots
"Let him prove to the public that Twitter has <5% fake or spam daily users"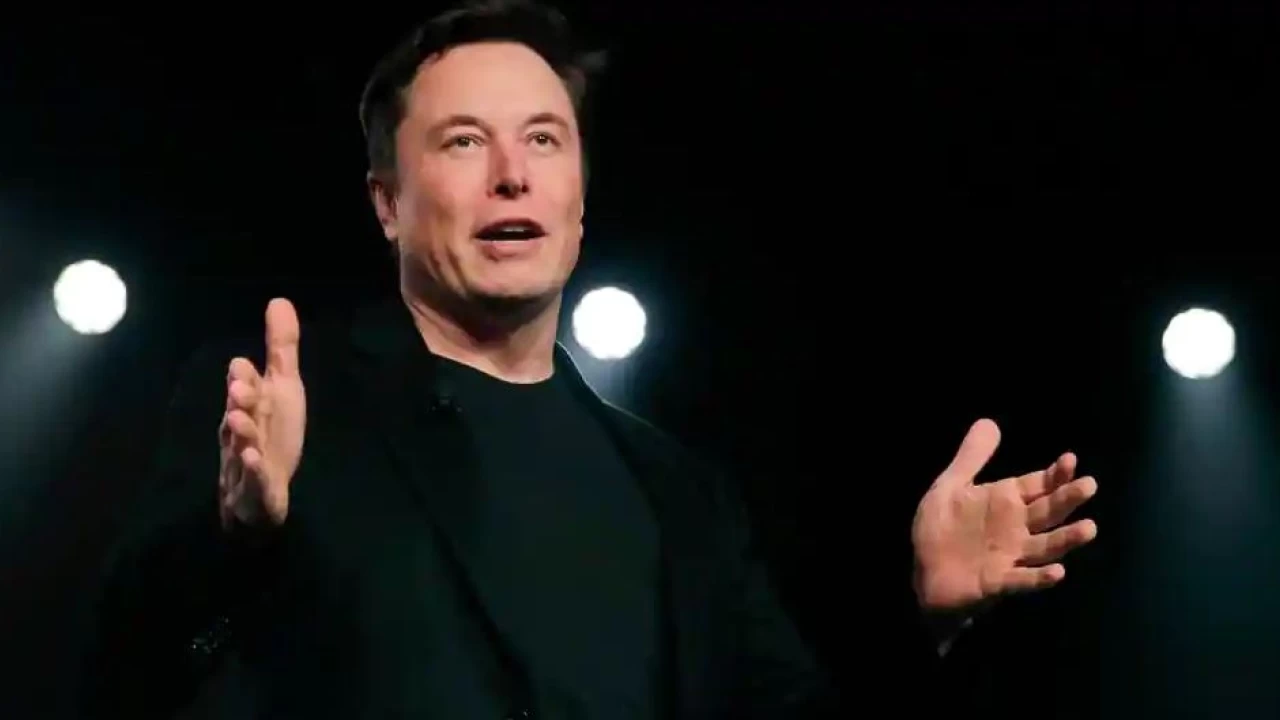 California: Elon Musk on Saturday challenged Twitter Inc (TWTR.N) Chief Executive Officer Parag Agrawal to a public debate about the percentage of bots on the social media platform.
"Let him prove to the public that Twitter has <5% fake or spam daily users!" Musk said in a tweet.
He also started a poll asking users whether less than 5% of Twitter daily users are fake/spam.
Twitter on Thursday dismissed a claim by Musk that he was hoodwinked into signing a $44 billion agreement to buy the company.
Musk filed a countersuit against Twitter on July 29, escalating his legal fight against the company over his bid to walk away from the purchase agreement.
Earlier on Saturday, Musk said that if Twitter could provide its method of sampling 100 accounts and how it confirmed that the accounts are real, his deal to buy the company should proceed on its original terms.
SOURCE: Reuters
PM lauds performance of Pakistani athletes at ongoing Commonwealth games
He said these athletes are pride of the nation who increased Pakistan's honor in the comity of nations.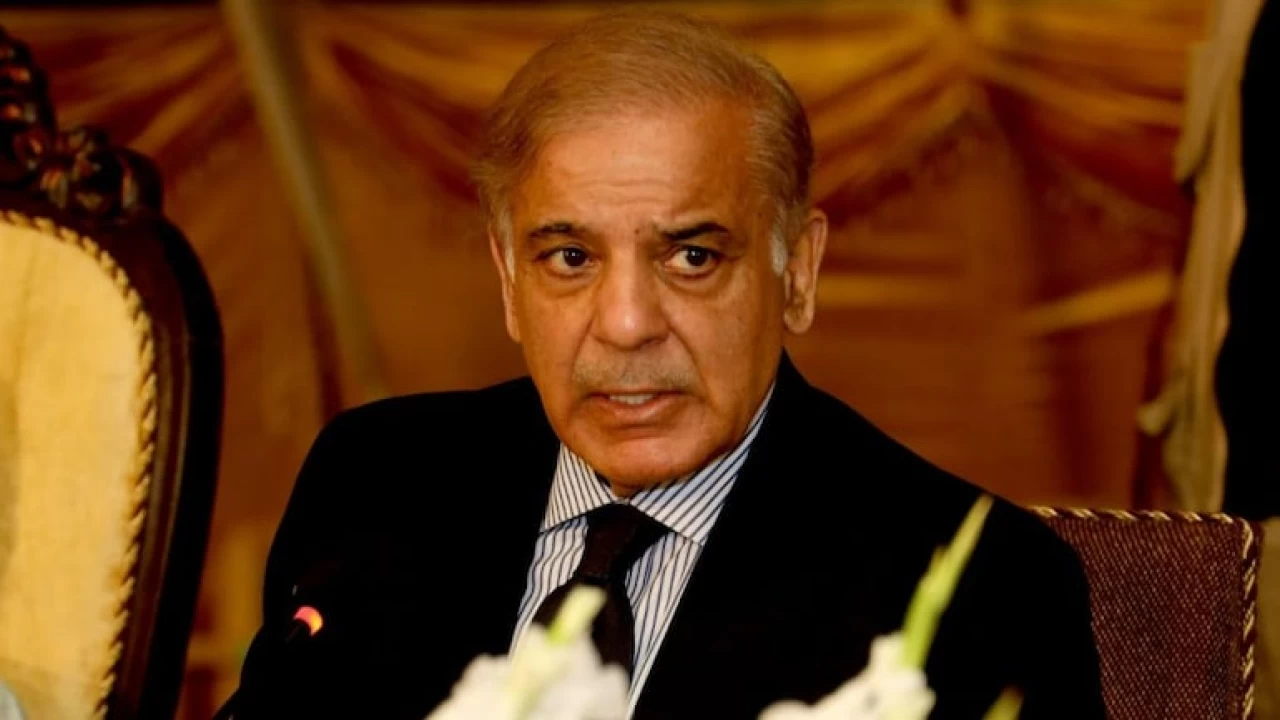 Islamabad: Prime Minister Shehbaz Sharif has commended the performance of Pakistani athletes at the ongoing Commonwealth games.
In his tweets on Monday, he said Nooh Butt and Arshad Nadeem won gold, Sharif Tahir, Zaman Anwar and Inam Butt won silver and Shah Hussain, Ali Asad and Inayatullah won bronze medals in the Commonwealth Games, making all Pakistanis, including him, proud.
He said these athletes are pride of the nation who increased Pakistan's honor in the comity of nations.
The Prime Minister said he will meet all these athletes on their return home and encourage them. He said other Pakistani athletes participating in the Commonwealth Games are also commendable who are representing Pakistan with hard work and dedication.
Describing victory or defeat part of the game, he urged the athletes not to give up and keep working hard.
میں ان تمام ایتھلیٹس سے وطن واپسی پر ملاقات کرکے ان کی حوصلہ افزائی کرونگا. اسکے علاوہ کامن ویلتھ کھیلوں میں شریک دیگر پاکستانی ایتھلیٹس بھی قابلِ تعریف ہیں جو محنت اور لگن سے پاکستان کی نمائندگی کررہے ہیں. جیت اور ہار کھیل کا حصہ ہیں، حوصلہ مت ہاریں، محنت جاری رکھیں.

— Shehbaz Sharif (@CMShehbaz) August 8, 2022