Sorry, Palestine; we are powerless
A recent picture I saw spoke to me. It was of a Palestinian child, martyred by Israeli brutality.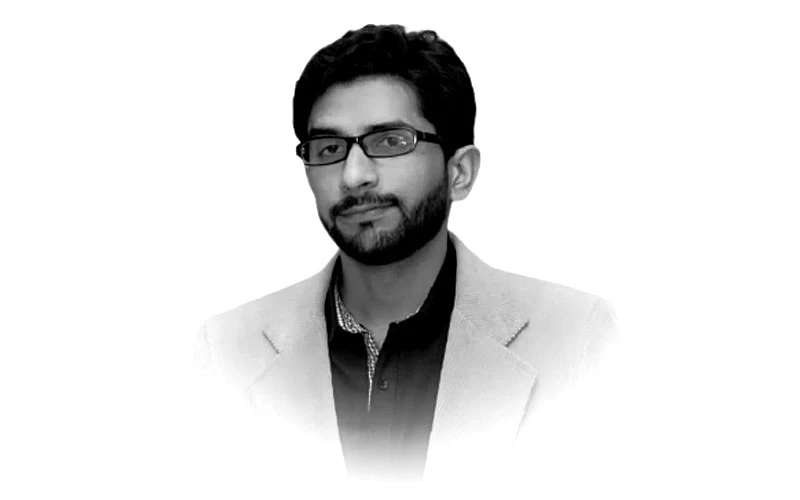 The child asked me what was the use of Pakistan being a mighty atomic force, of the fabled wealth of Arab nations, of Iran's revolutionary guard, of Turkey's great history and of Muslim unity, when my life can be sniffed out this easily. The image of the child was not the only one that asked these questions. I saw pictures of women running for their lives, of innocent people left at the mercy of the cruelest force in the world. And each image seemed to beseech, what happened to your faith, your self-respect.
To each question, I felt like replying, you unarmed Palestinians are indeed better than all of us.
I fear the day we Muslims will show up before Allah, and he will ask, why did you not help these people? I fear that these victims of terror will stand beside God and ask him to question us over our silence, our failure to help. I am afraid that our Holy Prophet Muhammad (PBUH) will be there to witness the Palestinian children accuse us of cowardice and of complicity.
Would Allah be satisfied with our reply that we had to follow global laws? That we did not have the economic might to face off with Israel? Or that we were cautious because we did not want to become a victim ourselves? Of course not. On that day, in front of our God and the Holy Prophet (PBUH) we will stand ashamed at our behavior.
So what can we actually do? Take up arms and march towards Palestine? We will be stopped, incarcerated or sent back at the very first border we will hit. The solution lies in truthfully examining the reasons that have rendered the Muslim Ummah completely useless.
We will have to acknowledge that Muslim countries have weak political structures that allow incompetent rulers to reach the pinnacle of power. We will have to admit that the division of the nation into borders and countries, which could have been our very strength, has made us selfish, helpless and even cowards. These rulers, lacking courage, are neither able to do anything themselves except issue empty statements, nor will allow their people to do anything. In fact, openly and in secret, Muslim countries are always out to scheme against one another.
Our enemy would be foolish to not attack this fragmented lot. And the enemy is anything but foolish.
It is time to put illogical religious fanaticism, empty emotional slogans and hollow condemnations to bed. Practical steps are required, ones that are based on what our religion tells us. Perhaps we need to once again revise history. How did Salahuddin conquer Jerusalem? Through the power of his belief, unity, learning through past mistakes and flawless planning. We would do well to remember that great nations are not built on emotions, but on self-accountability, planning and struggle.
If the Muslim world really does want to be free of the pain that is being inflicted on it, then it simply needs to take two steps. One, the establishment of an ideological system inside Muslim countries. Two, unity. I know this will not be easy. In fact it will be exceedingly difficult. But I see no other solution.
New life needs to be breathed into the Muslim Ummah. For that, a deep internal cleanse will have to take place before we can stand united under a flag. If we do not adopt this solution, we are condemning ourselves to a hundred more years of meaningless condemnation.
Forest fire video case: TikToker 'in a fix' as court rejects pre-arrest bail application
Nosheen Saeed alias Dolly had posted a clip of herself walking playfully in a silver ball gown in front of a burning hillside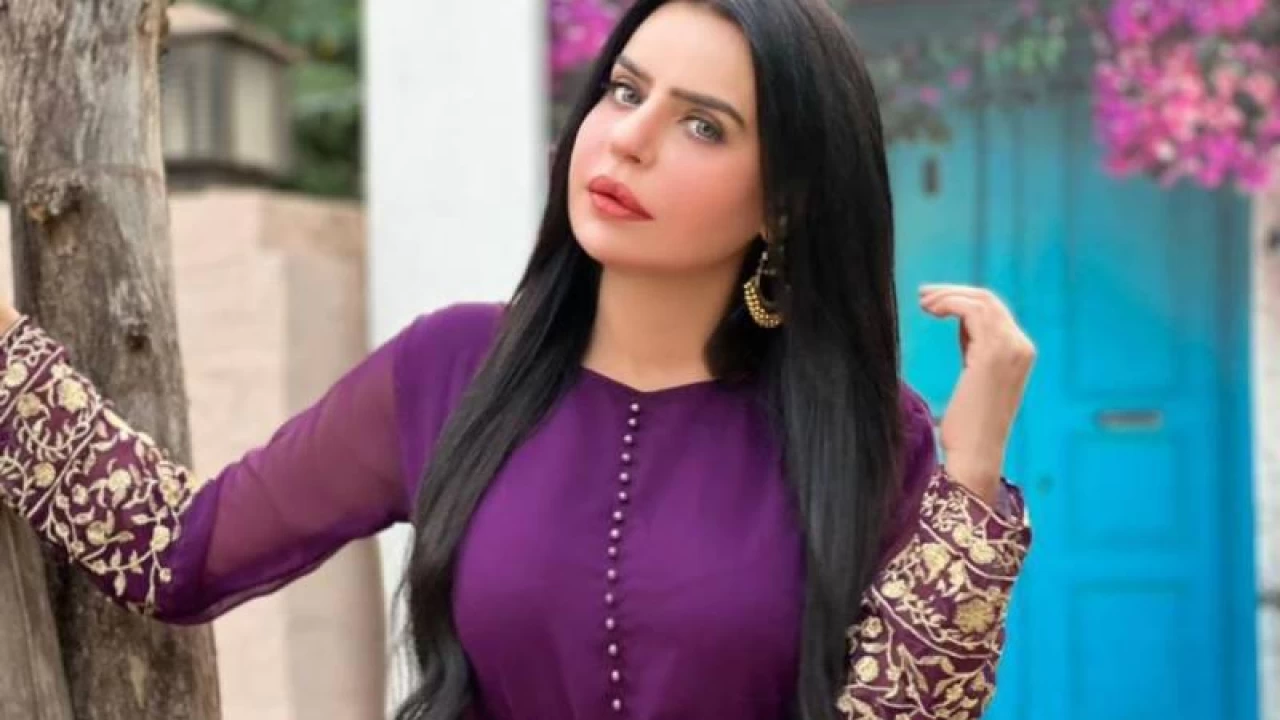 Islamabad: A district and sessions court in Islamabad on Friday rejected the pre-arrest bail application of TikToker Nosheen Saeed alias Dolly in a case related to a forest fire in Margalla Hills.
Dolly, who has more than 11 million followers on TikTok, had posted a clip of herself walking playfully in a silver ball gown in front of a burning hillside, presumably the Margalla Hills in Islamabad, with the caption: "Fire erupts wherever I am."
Her video immediately came under fire on social media as people initially assumed that she had started the blaze herself at a time when a devastating heatwave was underway in Pakistan causing forest fires.
Subsequently, within hours after it was uploaded, the video was taken down from the application.
Later, the TikToker said in a clarification released by an assistant that she did not start the fire and there was "no harm in making videos".
PM Shehbaz announces Rs28 billion relief package for masses
The premier says the nation was dragged into economic swamp by the previous government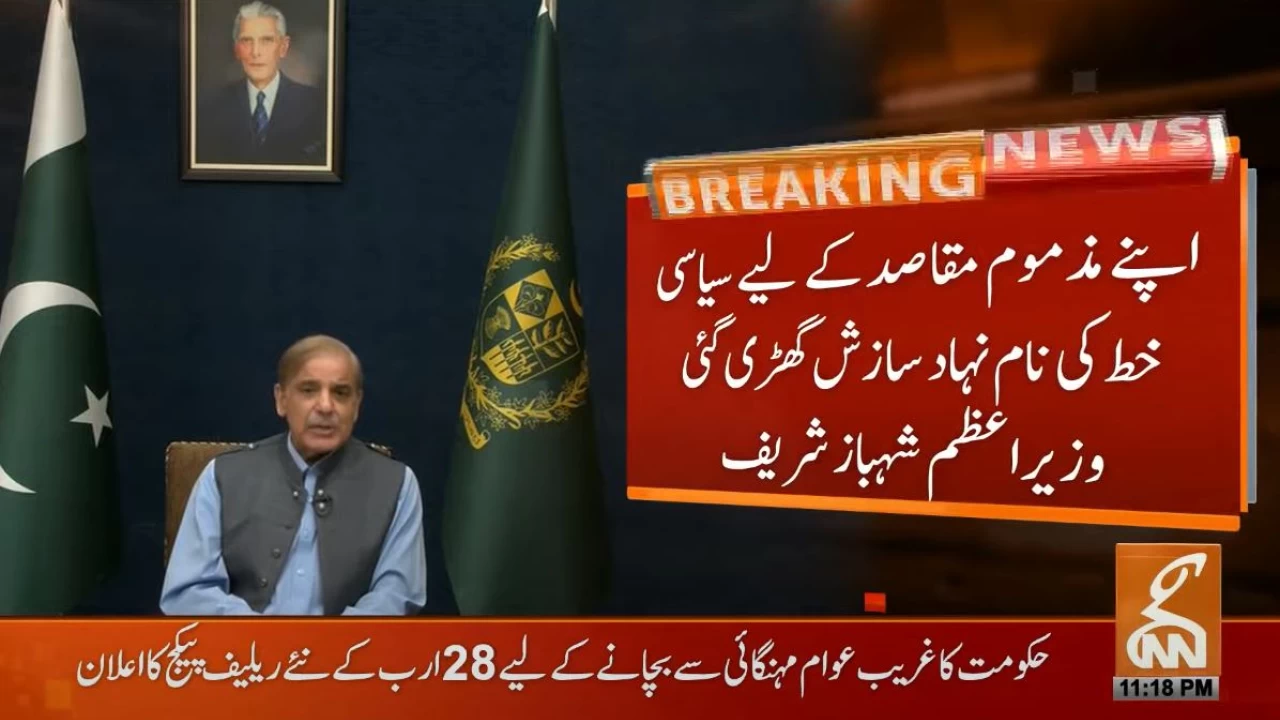 Islamabad: Prime Minister Imran Khan Mian Shehbaz Sharif has announced Rs28 relief package for the people of Pakistan, saying the package will counter rising inflation in the country.
Addressing the nation in a televised address, he said the package would be in addition to the Benazir Income Support Programme, adding the relief package would be included in the annual budget.
The prime minister said the move to increase fuel prices was necessary to avoid Pakistan from facing bankruptcy, adding the previous government neither bought fuel not got the power plants repaired.
He announced Rs2,000 to 14 million poor families across the country, saying these families comprise 85 million people.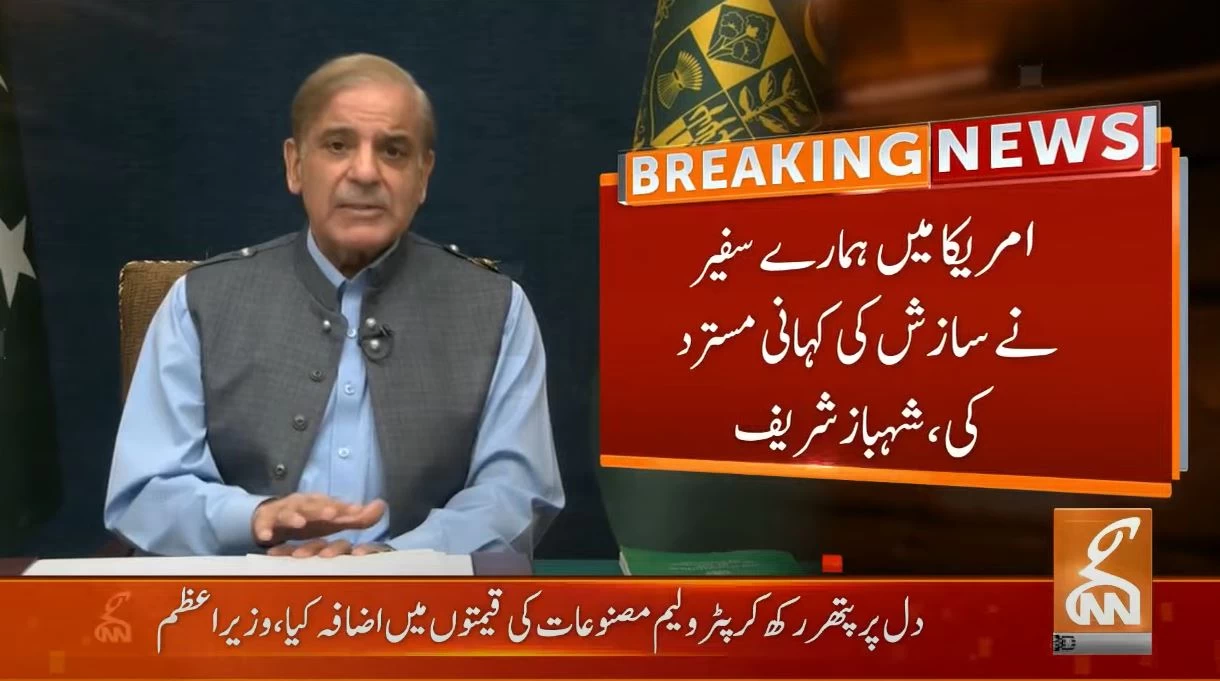 He said the 10-kg floor bag would be available at utility stores in Rs400, adding
Discussing the foreign conspiracy against [PTI government], he said the National Security Committee and the US had termed the news of conspiracy as baseless.
"Even our Ambassadior to the US had rejected the story of conspiracy," the premier said.
PM Shehbaz said a diplomatic cable was used for political means and the nation was fed with lies despite the National Security Committee (NSC) and the ambassador to the United States both rubbishing the "foreign conspiracy" claims touted by ex-premier Imran Khan.
PM Shehbaz said if Khan thinks his "ego" is bigger than the state, then it is his misconception as Pakistan will function in line with the Constitution and not upon following the direction of one person.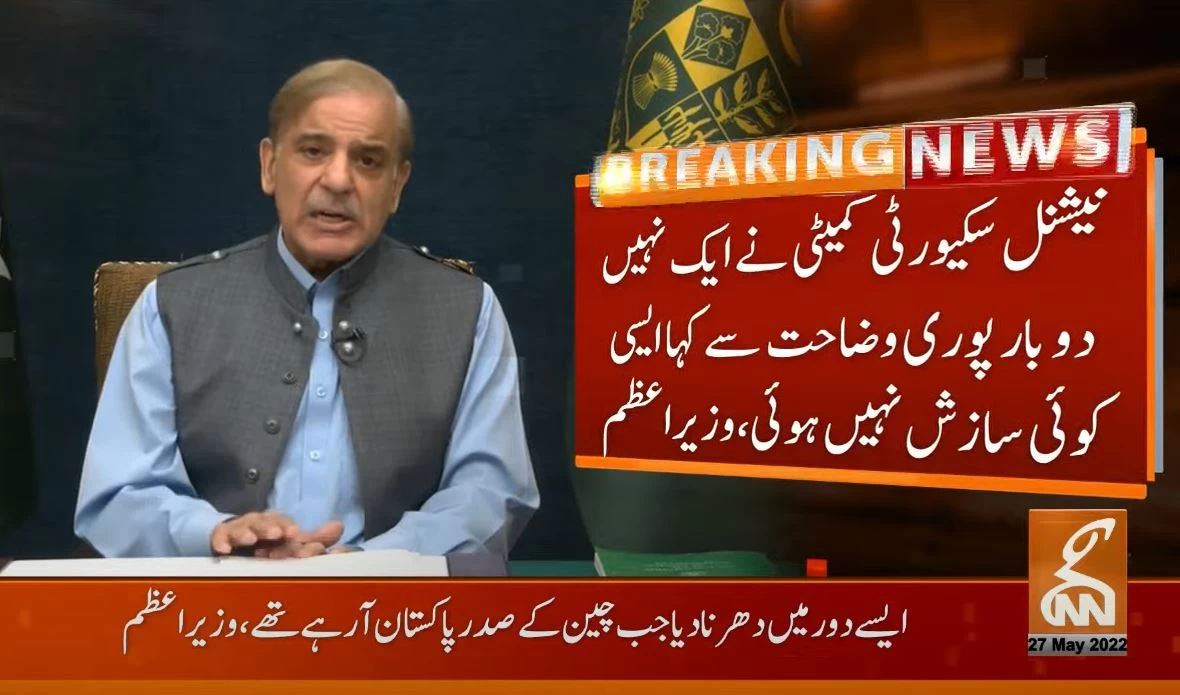 Reminding the PTI government of its tenure, PM Shehbaz said it was Khan that struck a deal with the International Monetary Fund (IMF), not the current government.
He said that over the last four years, Pakistan incurred more than $20,000 billion worth of debt, which was more than 80% of the total loans taken during the history of the country.
The prime minister said the incumbent government was ready to take tough decisions for moving the country towards progress in a bid to end the politics of "incompetency and corruption".
He added that when the new government came into power, inflation was skyrocketing, industries were shutting down, and the US dollar — which was at Rs115 — had reached Rs189.
Israeli forces shoot and kill Palestinian teen in West Bank: health ministry
The death raises to five the number of Palestinian teenagers killed during Israeli military operations in the West Bank in a month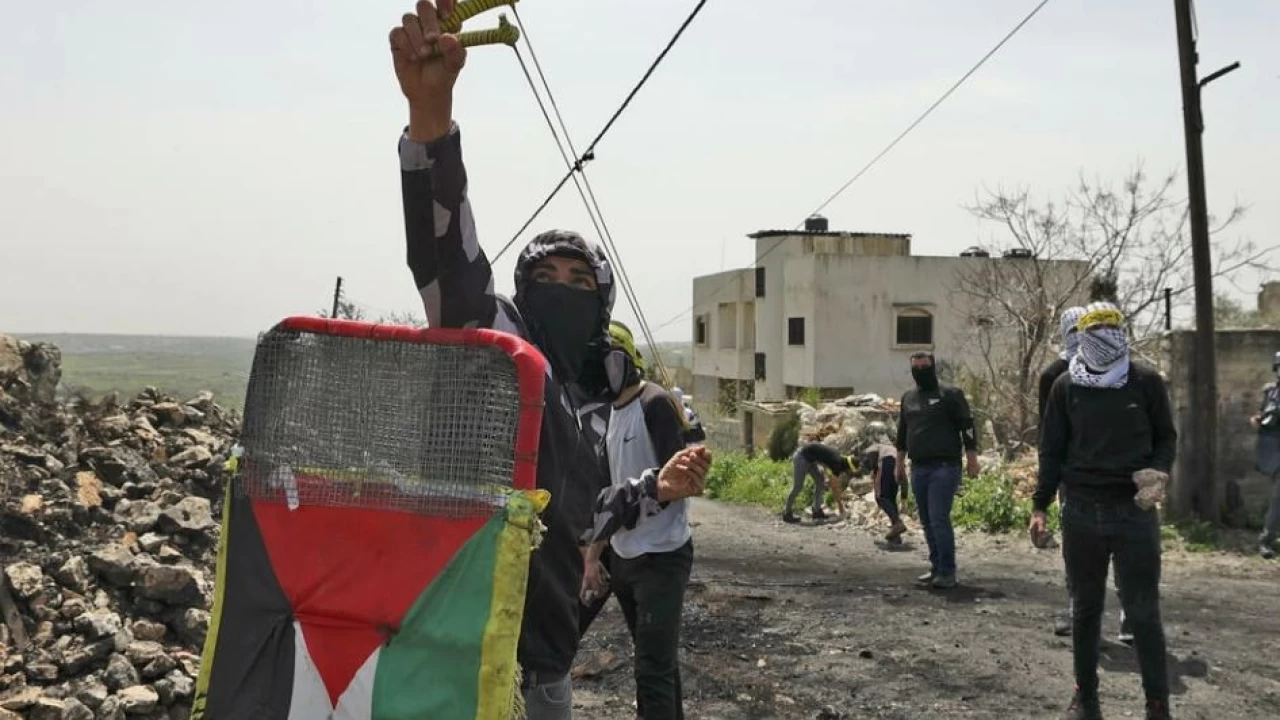 The Palestinian Health Ministry said Israeli forces shot and killed a teenager during an operation in a town near Bethlehem in the occupied West Bank.
The ministry identified the slain teen Zaid Ghunaim, 15. It said he was wounded by Israeli gunfire in the neck and back and doctors failed to save his life.
The death raises to five the number of Palestinian teenagers killed during Israeli military operations in the West Bank in a month. Israeli-Palestinian violence has intensified in recent weeks with near-daily arrest raids in Palestinian-administered areas of the West Bank and tensions around a Jerusalem holy site sacred to both Muslims and Jews.
The official Palestinian news agency, Wafa, cited witnesses as saying Ghunaim came upon the soldiers in al-Khader and tried to ran away but the troops fired at him. Online videos purportedly of the aftermath of the shooting show bloodstains near a white car parked in a passageway.
There was no immediate comment from the Israeli military, which has stepped up its operations in the West Bank in response to a series of deadly attacks inside Israel.
Palestinian Prime Minister Mohammad Shtayyeh said Israeli forces "deliberately" shot at Ghunaim with the intention to kill him.
On Sunday, Israeli ultranationalists plan to march through the main Muslim thoroughfare of the Old City of Jerusalem. The compound houses Al-Aqsa Mosque, the third holiest site in Islam. The hilltop site is also the holiest for Jews, who refer to it as the Temple Mount.
The march is meant to celebrate Israel's capture of east Jerusalem in the 1967 Mideast war. Israel subsequently annexed the area in a step that is not internationally recognized. The Palestinians claim east Jerusalem as the capital of a future state.
SOURCE: AP NEWS