Amid COVID battle, N. Korea reports another infectious disease outbreak 
The reported outbreak comes as the North tackles its first outbreak of COVID-19 infections.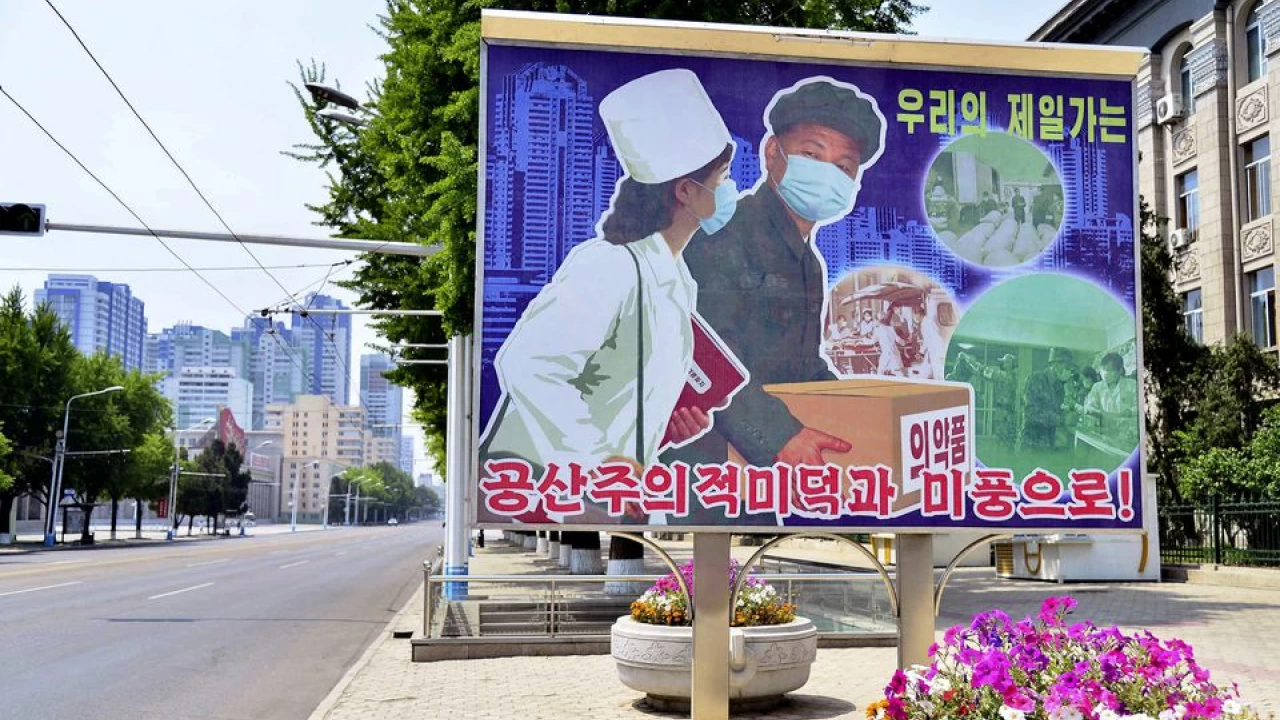 Seoul: North Korea has reported an outbreak of an unidentified intestinal epidemic on Thursday, potentially adding to strains on the isolated country's healthcare system which is already battling an unprecedented COVID-19 wave and chronic food shortages.
On Wednesday, Leader Kim Jong Un sent medicines to the western port city of Haeju to help patients suffering from the "acute enteric epidemic", state news agency KCNA said.
It did not report the number of people affected or elaborate what the disease was, but enteric refers to the gastrointestinal tract.
"(Kim) stressed the need to contain the epidemic at the earliest date possible by taking a well-knit measure to quarantine the suspected cases to thoroughly curb its spread, confirming cases through epidemiological examination and scientific tests," KCNA said.
The reported outbreak comes as the North tackles its first outbreak of COVID-19 infections. It declared a state of emergency last month amid concerns over a lack of vaccines and medical supplies.
Yesterday, the country reported 26,010 more people with fever symptoms with the total number of patients recorded across the country since late April nearing 4.56 million.
Reportedly, the death toll linked to the outbreak is at 73.
North Korea has been daily announcing the number of fever patients, not COVID patients, apparently lacking testing kits.
The North has said the COVID wave has shown signs of subsiding, but the World Health Organization (WHO) cast doubts on Pyongyang's claims earlier this month—saying it believes the situation is getting worse.
Polling underway for Swat PK-7 byelection
Four major candidates compete for the KP assembly seat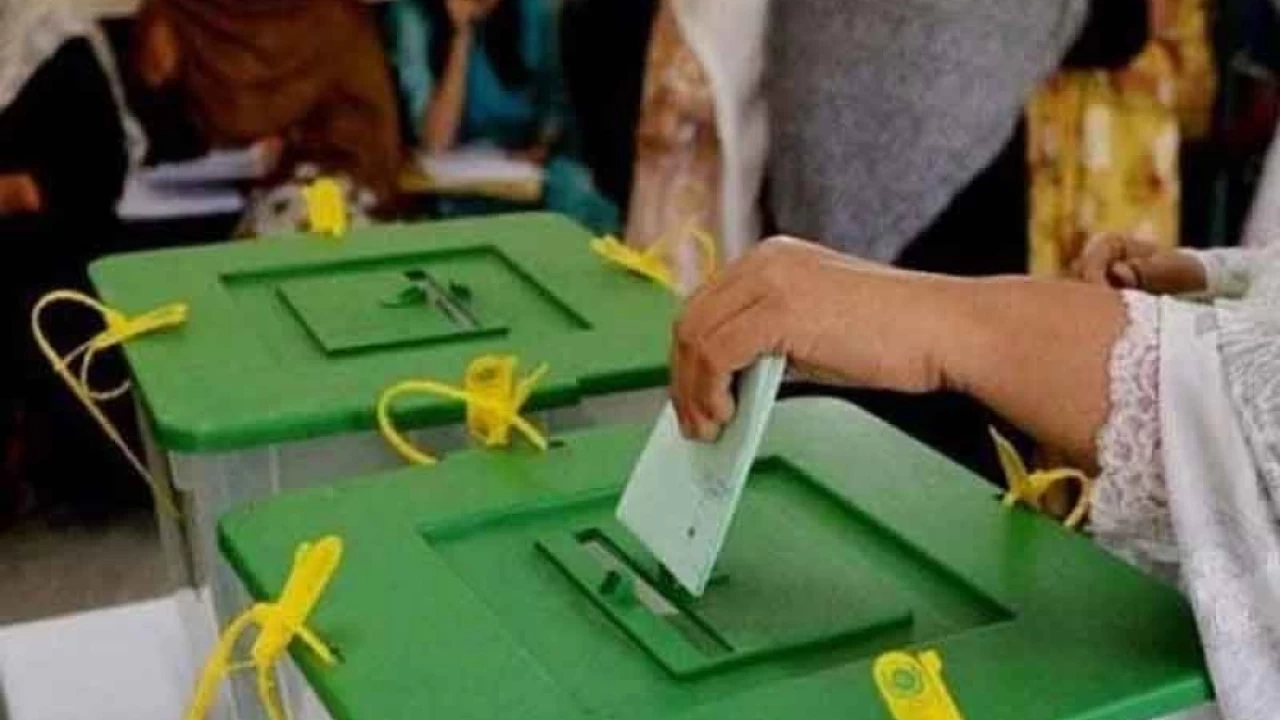 Swat: The polling process is underway for the byelection in the Khyber Pakhtunkhwa constituency of PK-7 in Swat.
The seat, which fell vacant after the demise of ANP MPA Waqar Khan, is being contested by four major candidates: Hussain Ahmed from ANP, Fazal Mullah from PTI, and two independent candidates.
A total of 183,308 registered voters in the constituency are expected to exercise their electoral rights, including 102,088 male and 91,220 female voters.
The ECP completed its arrangements Saturday evening, setting up 124 polling stations with 308 booths.
The polling started without any delays Sunday morning and will continue until 5 pm.
Afghan health official warns of disease outbreak among earthquake survivors
"The people are extremely needy for food and clean water"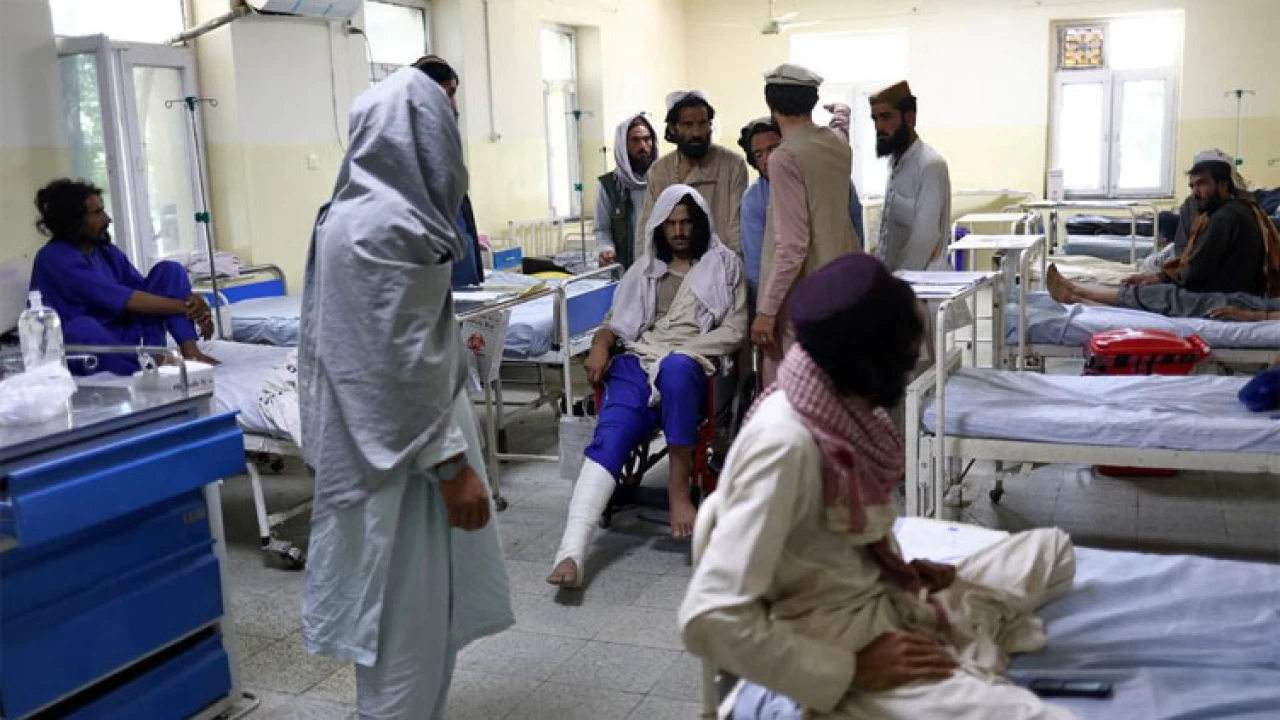 Kabul: Thousands affected by a deadly earthquake in eastern Afghanistan are in need of clean water and food and are at risk of disease, an Afghan health ministry official said on Sunday, days after a U.N. agency warned of a cholera outbreak in the region.
At least 1,000 people were killed, 2,000 injured and 10,000 homes destroyed in Wednesday s earthquake, after which the U.N. humanitarian office (OCHA) warned that cholera outbreaks in the aftermath are of particular and serious concern.
"The people are extremely needy for food and clean water," Afghanistan s health ministry spokesperson Sharafat Zaman told Reuters, adding officials had managed medicines for now but handling those who had lost their homes would be a challenge.
"We ask the international community, humanitarian organisations to help us for food and medicine, the survivor might catch diseases because they don't have proper houses and shelters for living," he said.
The disaster is a major test for Afghanistan s hardline Taliban rulers, who have been shunned by many foreign governments due to concerns about human rights since they seized control of the country last year.
Helping thousands of Afghans is also a challenge for countries that had imposed sanctions on Afghan government bodies and banks, cutting off direct assistance, leading to a humanitarian crisis even before the earthquake.
The United Nations and several other countries have rushed aid to the affected areas, with more due to arrive over the coming days.
Afghanistan s Taliban administration called for a rolling back of sanctions and lifting a freeze on billions of dollars in central bank assets stashed in Western financial institutions. read more
In Kabul, hospitals more used to treating victims of war have opened their wards to earthquake victims, but a majority of people remain in the areas destroyed by the earthquake.
"Our houses were destroyed, we have no tent... there are lots of children with us. We have nothing. Our food and clothes...everything is under rubble," Hazrat Ali, 18, told a Reuters team in Wor Kali, a village of the hardest-hit Barmal district.
"I have lost my brothers, my heart is broken. Now we are just two. I loved them a lot," he said.
SOURCE: Reuters
President calls for stronger commitment to address challenge of drug abuse
"The day was celebrated across the globe to prevent drug abuse and raise awareness about the alarming threats it poses to society, especially the youth."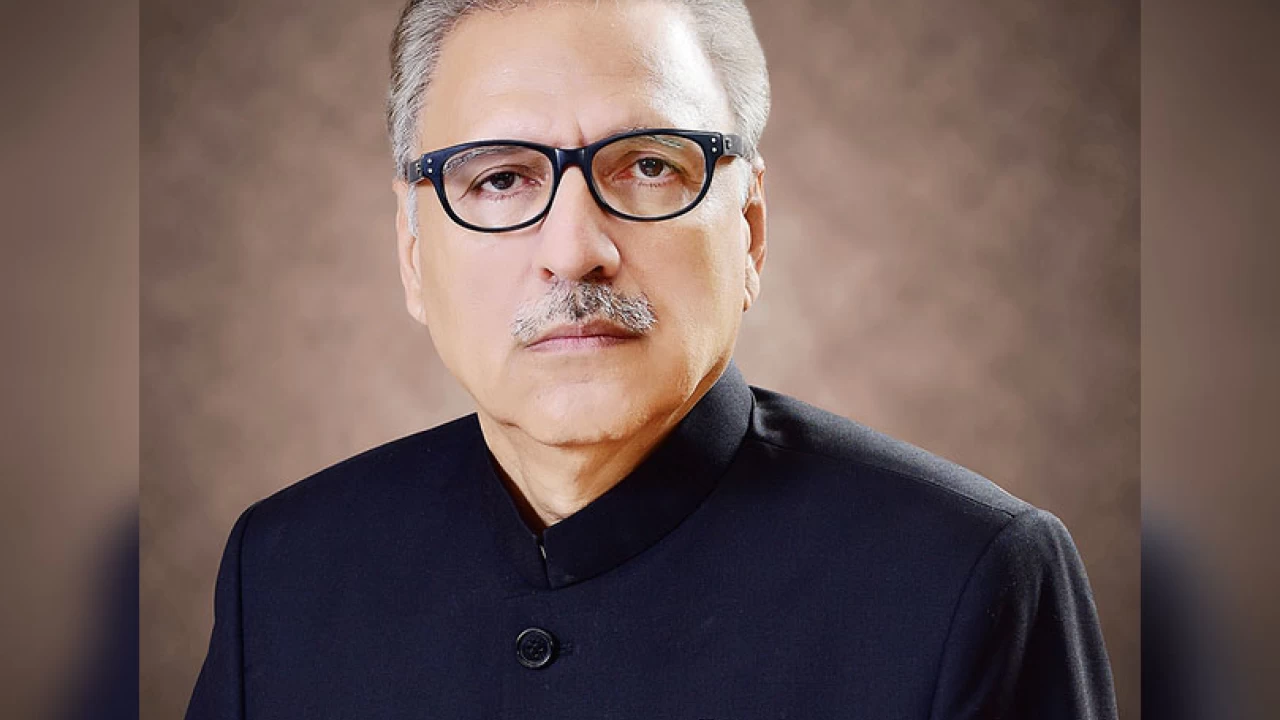 Islamabad: President Dr Arif Alvi said the government must strengthen its commitment to address the challenges stemming from drug abuse and illicit trafficking and protect youth from the threat of illicit drugs.
The International Day Against Drug Abuse and Illicit Trafficking is observed annually on June 26 to strengthen action and cooperation in achieving a world free of illicit drugs.
In a message on the occasion of the International Day Against Drug Abuse and Illicit Trafficking, he said the day was celebrated across the globe to prevent drug abuse and raise awareness about the alarming threats it poses to society, especially the youth.
The World Drug Report 2021, published by the United Nations Office on Drugs and Crime (UNODC), indicated that deaths attributed to drug-related disorders had almost doubled over the past decade. The youth, which makes up nearly 60% of Pakistan's total population, remained especially vulnerable to drug abuse, he said adding students and parents must be sensitized through workshops and seminars with the help of the media, civil society, and educational institutions.
"To this end, the Higher Education Commission (HEC) can play an important role and it has been directed to implement a strict policy to counter drug abuse in higher educational institutions."
He said, "Today, we also celebrate the tremendous efforts Pakistan has made in collaboration with international organizations to address drug-related challenges."
International cooperation had helped limit the proliferation of new psychoactive substances used by younger generations, he added.
He commended the Ministry of Narcotics Control for the measures it had taken to combat the trafficking of illicit drugs in our society and mitigate the detrimental impacts of drug abuse. Pakistan had also achieved the status of a poppy-free state which was a reflection of the proactive approach taken by the Ministry of Narcotics Control/Anti-Narcotics Force, he mentioned.
"Only with cooperation and collective commitment will we achieve our vision of a world free of this menace. We are committed to making Pakistan a model country, in the region and beyond, in this fight against drug abuse and illicit trafficking," he concluded.