Senior Journalist Ayaz Amir's wife arrested
Sara was brutally murdered by her husband Shahnawaz Amir.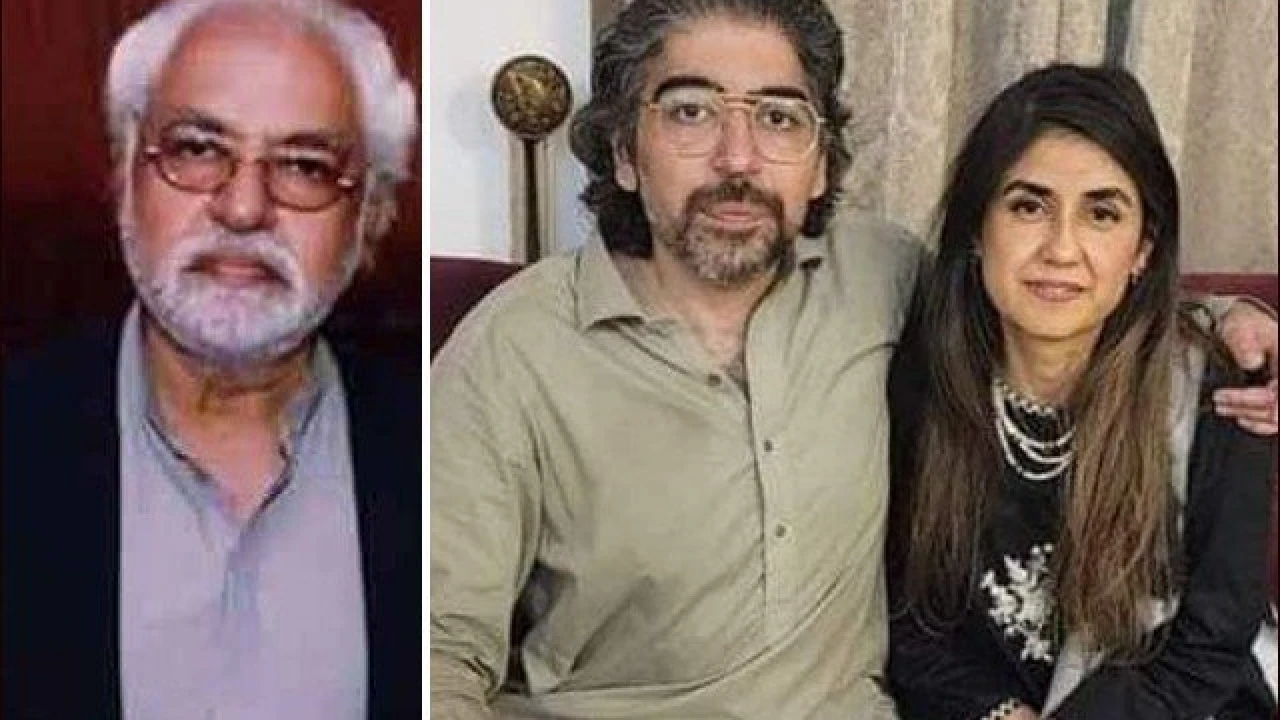 Islamabad: Islamabad police arrested senior journalist Ayaz Amir's wife in her daughter-in-law's murder case.
A district and sessions court in Islamabad on Wednesday rejected the pre-arrest bail of the mother of main suspect Shahnawaz Amir in the murder case of his wife Sara Inam.
Consequently, Samina Shah was arrested by the police outside the court.
Her bail application was rejected by Additional Sessions Judge Sheikh Sohail.
The victim had traveled from Canada to Pakistan to meet her husband Shahnawaz, however, he murdered Sara with a dumbbell at his Chak Shehzad farmhouse in Islamabad back in September.
The event spread worldwide outrage, people demanding justice for Sara.
Attorney Hasnat Gul submitted pre-arrest bail request of Shah's at Islamabad's local court on Monday. Citing her health issues, she pleaded the court for granting her a pre-arrest bail.
She said that she had been living in the farmhouse for past many years. She got the news of Sara's murder in a phone call by her son that she received at 9:12 am. She immediately rushed towards her daughter-in-law's room but by that time Sara had already expired.
A First Information Report (FIR) of the murder was filed at Islamabad's Shahzad Town police station.
Sameena named the FIR "false and frivolous". She further said she had no link with the incident, nor was she a witness to the offense. But her name is being mentioned by the media that an application has been moved for her arrest, the petition said.
The statement in the FIR read, "Shahnawaz and his wife quarreled with each other following which he murdered her by striking her with a dumbbell."
It is reported that the duo got married three months back. They met online, the sources mentioned, adding that Sara was working in Dubai and reached Pakistan just a day before she was brutally murdered. Reportedly, the couple was staying at the farmhouse with suspect's mother and got into an argument at night. The sources said Sara got fainted immediately after getting the blow on her head and her body was moved in the bathtub.