Mumbai: Bollywood's acclaimed couple Kareena Kapoor and Saif Ali Khan have not yet shared any pictures of their second child. However, the actress' father Randhir Kapoor mistakenly posted a photo collage of his grandchild.
As per details, the veteran actor on social media platform Instagram accidently shared a photo collage of his new grandchild, along with Taimur Ali Khan's baby picture but he later deleted the post.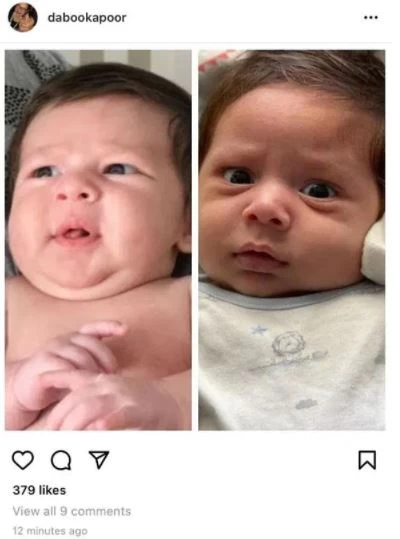 The picture is revolving around on social media even though it has been taken off by Randhir Kapoor, as the massive fan following took multiple screenshots immediately.
The two has chosen to keep matters private, revealing neither his name nor his face.
Kareena and Saif's second son was born on February 21 and their fans were eagerly waiting to see hint of their second child.
Remember that the eldest son of the Indian film duo is Timur Ali Khan who is currently 4 years old. Timur Ali Khan had become India's most popular child since his birth in 2016.