Turkish Ambassador emphasizes on connectivity to achieve economic targets
Dr. Mehmet Pacaci has said that they had to introduce our businessmen to each other to know better each other's abilities.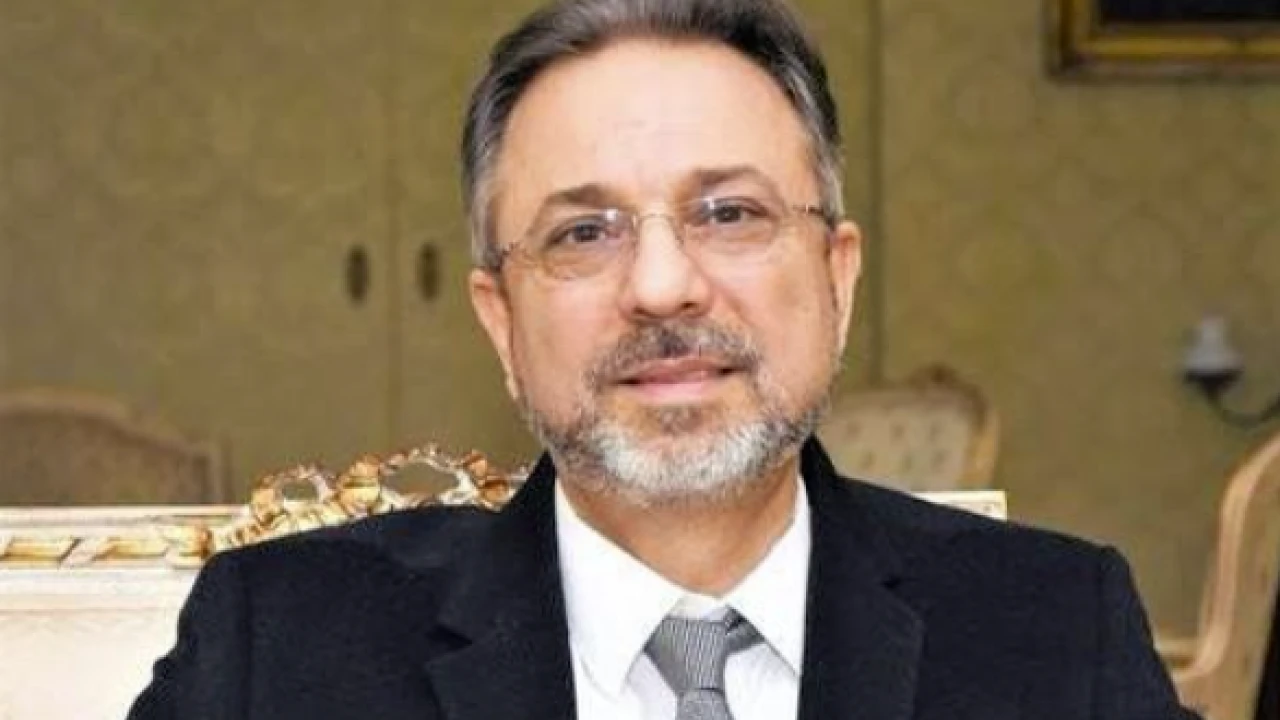 Lahore: Turkish Ambassador Dr. Mehmet Pacaci on Friday said that both the countries would have to increase relations in every sphere as they had a target to increase the bilateral trade to 5 billion USD which was set by the respective leaders of both the countries.
The Ambassador said that the relations between Turkey and Pakistan were unique, centuries old and were more than trade or economy.
He emphasized over connectivity between Pakistan and Turkey to boost trade.
The Turkish ambassador expressed these words during his visit to Lahore Chamber of Commerce and Industry on Friday.
The Ambassador said that in this regard connectivity between Pakistan and Turkey played a pivotal role, adding that roads, railways, sea and air and those connectivity mediums had their positive sights and negative sights also. But, he said, all these depended on their abilities and capacities to resolve the issues of connectivity.
He said that they had connectivity through Afghanistan and Iran and they were well aware of the situation in both the countries. Then they had Central Asia and CAUCASSES and all the way to the west. Turkey, he said, is a middle corridor in the connectivity from west to east and from east to west.
There is another way for connectivity which is airway, adding that they carried passengers but not goods due to the expensiveness of this medium.
The Ambassador said that they had to introduce our businessmen to each other to know better each other's abilities. In this regards the main obstacle is to get to know the sectors in which they can cooperate and to identify those sectors, they have to work harder.
LCCI President Kashif Anwar said that Turkiye and Pakistan were key members of the Organization of Islamic Cooperation and were bonded together by old historical links and enjoyed cordial relations based on commonality of religion. The relations between two countries were growing in different domains including economic, political, defence, culture and education.
He said it is very encouraging that both the countries achieved a significant milestone in bilateral relations by signing a Preferential Trade Agreement (PTA) last year. He hoped that PTA would open up new opportunities to expand mutual trade ties across various sectors.
The LCCI President said that according to the State Bank of Pakistan's data, Pakistan's exports to Turkiye were around 268 million dollars in 2020-21 which increased to 355 million dollars in 2021-22. Similarly, Pakistan's imports from Turkiye were 867 million dollars in 2020-21 that increased to over 944 million dollars in 2021-22.
He said that Pakistan's exports to turkey were heavily dominated by textiles whereas their imports mainly comprise machinery, iron & steel, and plastic items, among others. He said that they needed to make efforts to bridge Pakistan's trade deficit and to enhance the trade volume to at least 5 billion dollars utilizing the market access on nearly 261 tariff lines provided by Turkey in the existing Preferential Trade Agreement.
Under the PTA, he said, Pakistan gained market access in traditional sectors such as leather, rice, dates, mangoes, cutlery, sports goods and non-traditional sectors including seafood, processed agricultural products, rubber tubes and tyres, plastics, and engineering goods etc. We are hopeful that Pakistan can utilize this market access and enhance its exports to Turkey considerably in these sectors.
He said that there are multiple Pakistani sectors where both countries can enhance economic cooperation, especially the pharmaceutical sector of Pakistan, which is ideal for joint ventures between the two sides. The other key sector with immense scope of Joint Ventures is Tourism.
He hoped that once the PTA creates goodwill and economic gains, both sides can move towards a more comprehensive Free Trade Agreement (FTA). That would certainly help Pakistan in boosting exports to Turkey to transform trade deficit into trade surplus.
He said that the quickest way to boost the economic relationship between the two sides is to encourage direct business-to-business contact through exchange of delegations and participation in single country exhibitions.
He said that they could also arrange meetings between the businessmen of the both countries without going physically but through technology and different applications and in this regard our embassies and commercial counselors in both the countries could help them. He said that the target of achieving 5 billion USD trade is possible through mutual cooperation. He also suggested alternative dispute mechanism between both the countries.