Khattak's speech a warning for PM: Imran Yaqub Khan
Senior analyst Imran Yaqub Khan has said that Pervez Khattak's controversial speech delivered on Saturday was a warning for Prime Minister Imran Khan.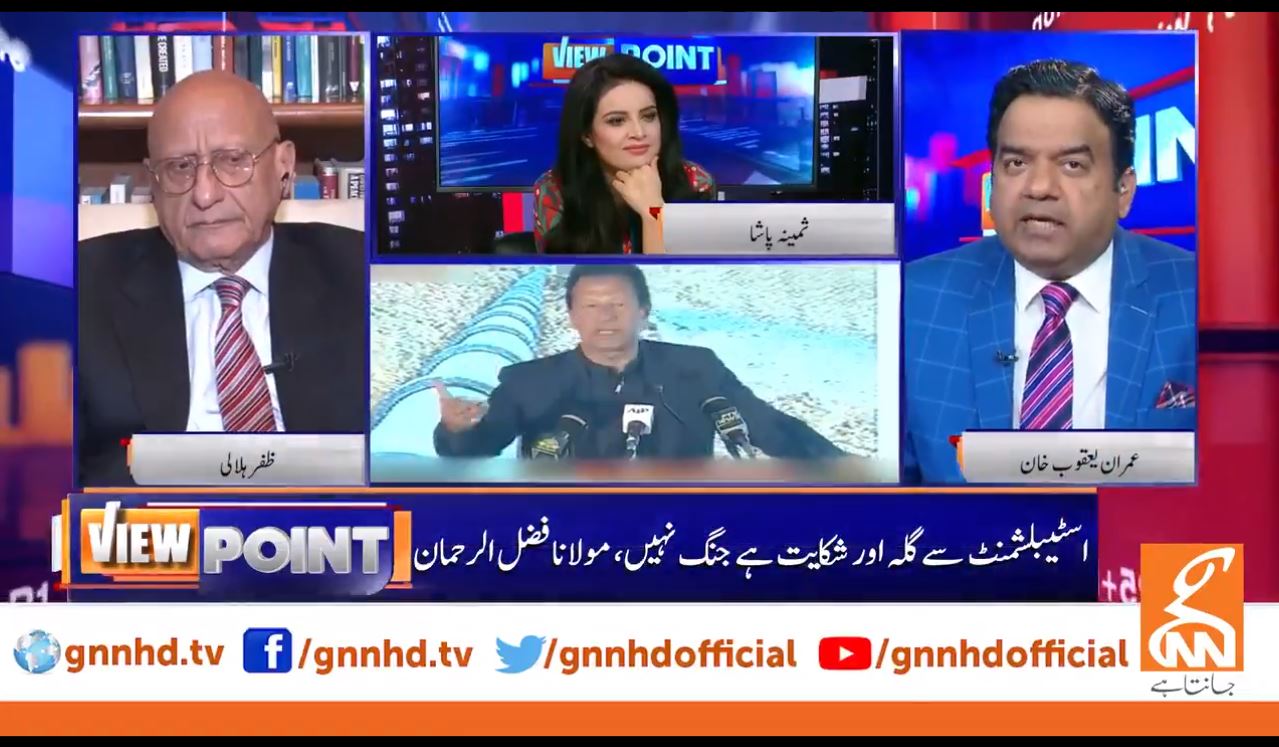 "Khattak wanted to tell the Prime Minister that if his people are not given senate tickets and are not duly elected, then he can go on his own separate path. Now you may call this a warning or an advice," the veteran journalist said on GNN's show 'Viewpoint'.
Khattak, the influential former Chief Minister of Khyber-Pakhtunkhwa, had said in his speech that if he wanted, he could bring down Imran Khan's government. On Saturday night, he issued a denial.
Dismissing Pervez Khattak's subsequent denial, Imran Yaqub Khan said that in politics, it has been a tradition to give a statement and then deny it. "Only those things are denied that are actually true," he said.
پرویز خٹک نے عمران خان کو دھمکی دی ہے کہ اگر میرے لوگوں کو سینیٹ کی ٹکٹ نہ دی تو پھر۔۔۔ سنیئے عمران یعقوب خان کا تجزیہ @imranyaqubkhan @PTIofficial @ImranKhanPTI #ViewPoint #GNN pic.twitter.com/sNrKzRQdZR

— GNN (@gnnhdofficial) January 31, 2021