Sikh leader murder: Indian FM addresses cooperation with Canada
India will cooperate if Canada provides concrete evidence regarding Hardeep Singh Nijjjar's murder: Indian FM.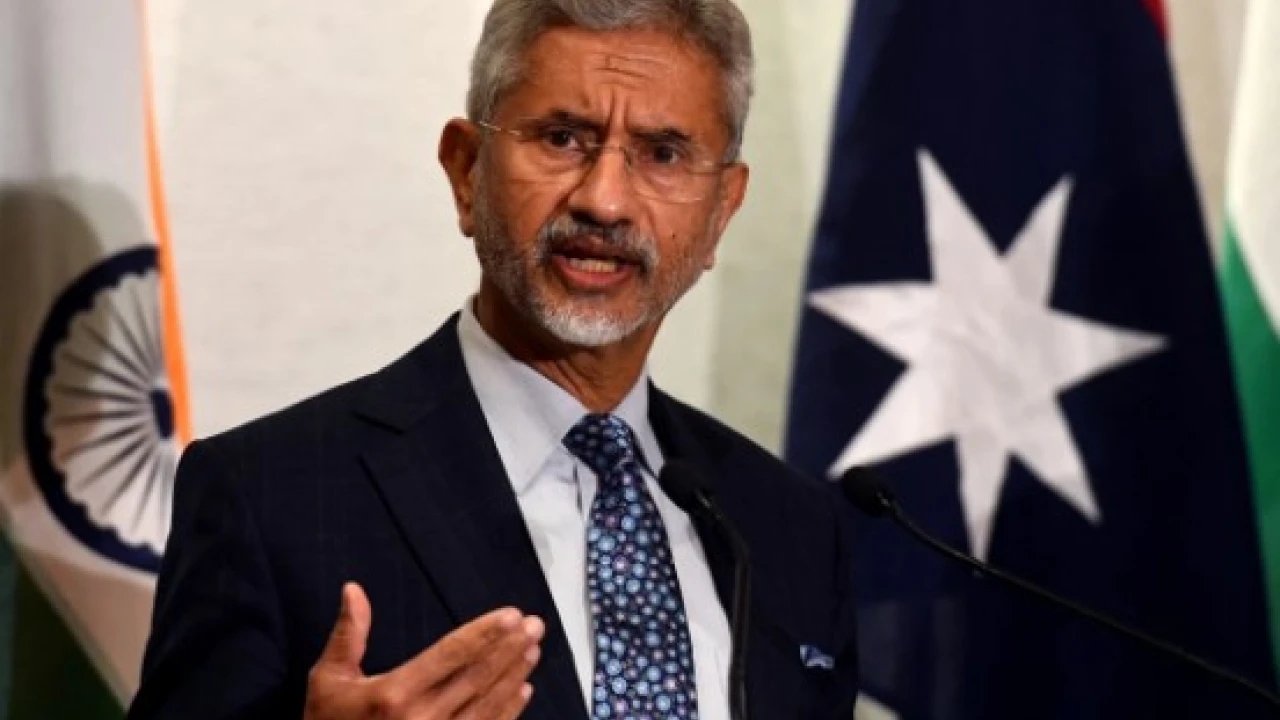 New York: India's Foreign Minister, Subrahmanyam Jaishankar, has expressed India's willingness to consider cooperation if Canada provides concrete information regarding the assassination of Sikh separatist leader Hardeep Singh Nijjar.
Speaking at a Council on Foreign Relations event in New York, Minister Jaishankar stated, "We have made it clear to Canada that this is not the policy of the Indian government. If you have specific information concerning the assassination of Mr. Nijjar, if you possess any pertinent evidence, please inform us. We are prepared to evaluate it."
The Indian foreign minister emphasized that information about the killing of the Sikh leader remained unclear and pointed out, "You must understand that there has been a surge in organized crime activities in Canada in recent years."
The assassination of the Khalistan Movement leader occurred in front of a gurdwara in Canada on June 18.
Tensions escalated in India-Canada relations when Canadian Prime Minister Justin Trudeau, in his parliamentary address, asserted the existence of "authentic" evidence suggesting India's involvement in Hardeep Singh Nijjar's killing, alleging Indian government complicity.
Subsequent to Trudeau's provocative speech, Canadian Foreign Minister Melania Jolie announced the expulsion of a "senior Indian diplomat" from Canada.
Prime Minister Trudeau disclosed that Canadian security agencies were actively investigating "significant allegations of potential links" between the murder of Hardeep Singh and the Indian government.
He stated, "Any foreign government's involvement in the killing of a Canadian citizen on Canadian soil constitutes a grave violation of our sovereignty." Trudeau urged India to collaborate with Canada to uncover the truth.
The Indian government has rejected Canada's allegations as baseless, casting doubt on immediate prospects for cooperation.
Canada's allies, including the United States, have expressed cautious concern over the claims and called upon India to cooperate fully with Canada's investigation.
The U.S. ambassador to Canada revealed that certain information on the case had been gathered by the Five Eyes intelligence alliance, comprising the United States, Canada, Australia, New Zealand, and the United Kingdom.
Last week, Prime Minister Trudeau claimed that Ottawa possessed credible intelligence linking Indian agents to the assassination. New Delhi vehemently denied these allegations.
In response to the escalating tensions, India suspended the issuance of new visas to Canadian citizens and requested Ottawa to reduce its diplomatic presence in India.
Sikh leaders, including Gurptunat Singh Pannu of Sikhs for Justice, have hailed Trudeau's statement as confirmation of their claims regarding India's involvement in the killing.
They allege that India was pressuring Hardeep Singh Nijjar to withdraw from the Khalistan movement and assert that a referendum on the matter is scheduled for October 29 in Surrey, B.C.