State Bank announces monetary policy, maintains interest rate
State Bank of Pakistan's (SBP) Monetary Policy Committee (MPC) has decided to maintain the policy rate at 7 per cent, Central bank Governor Dr Reza Baqir announced in a Press conference on Tuesday.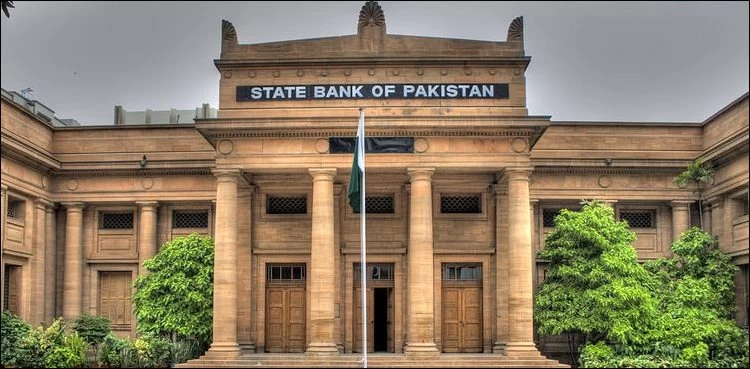 "Since its last meeting in May, the MPC was encouraged by the continued domestic recovery and improved inflation outlook following the recent decline in food prices and core inflation," the SBP said, in a statement issued after the committee's meeting.
In addition, consumer and business confidence have risen to multi-year highs and inflation expectations have fallen. As a result of these positive developments, growth is projected to rise from 3.9 per cent in FY21 to 4 - 5 per cent this year, and average inflation to moderate to 7 - 9 per cent this year from its recent higher out-turns.
Baqir, addressing a press conference along with SBP officials said that this is the fifth consecutive time that the central bank has decided to maintain the policy rate.
Imports are expected to grow on the back of the domestic recovery and rebound in global commodity prices, albeit more moderately than in FY21.
The MPC noted that the market-based flexible exchange rate system, resilience in remittances, an improving outlook for exports, and appropriate macroeconomic policy settings should help contain the current account deficit in a sustainable range of 2 - 3 per cent of GDP in FY22.
Notwithstanding this moderate current account deficit, the country's foreign exchange reserves position is expected to continue to improve this year due to adequate availability of external financing.
Against this backdrop, the MPC felt that the uncertainty created by the ongoing fourth Covid wave in Pakistan and the global spread of new variants warrant a continued emphasis on supporting the recovery through accommodative monetary policy.
North Macedonia: Massive fire engulfs COVID hospital, kills ten patients
Skopje: At least 10 people were killed and many more injured after a massive fire broke at a hospital treating coronavirus patients in Tetovo, North Macedonia.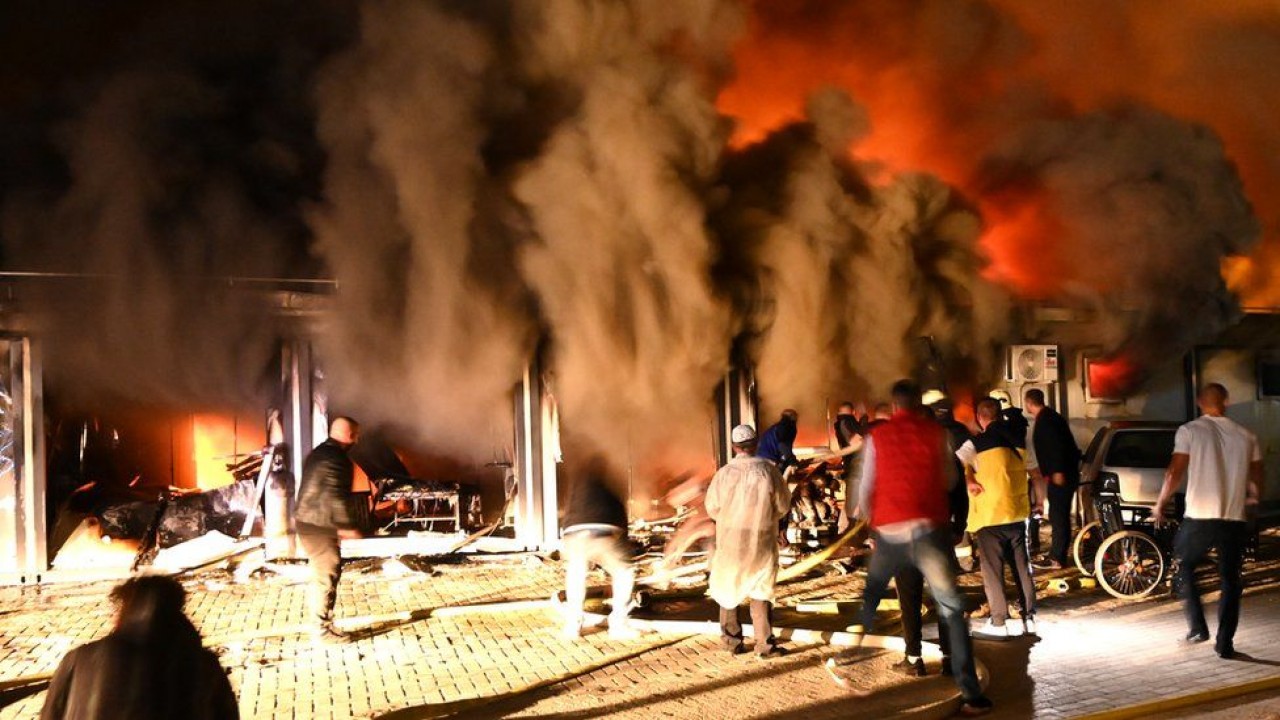 The huge blaze erupted Wednesday night—claiming lives of ten. Fire services and rescue teams rushed to the scene and fought to douse the flames for a couple of hours.
It's not yet clear how the large blaze started or how many patients were inside.
While the cause has yet to be established, the country's Prime Minister Zoran Zaev posted on social media that the fire had followed an on-site explosion.
Огромна трагедија се случи во тетовскиот КОВИД-19 центар. Експлозија предизвикала пожар. Пожарот е изгаснат, но згаснаа и многу животи.

Изразувам најдлабоко сочувство до семејствата и блиските на починатите и посакувам брзо закрепнување на повредените.https://t.co/55sVhZEyXO

— Зоран Заев (@Zoran_Zaev) September 8, 2021
Footage shared on social media showed a building in flames and a thick cloud of black smoke billowing into the air near a main road in the city of Tetovo.
JUST IN - At least 15 people killed and dozens injured after a fire broke at a Covid hospital in North Macedoniapic.twitter.com/FC9lbBoDJJ

— Insider Paper (@TheInsiderPaper) September 8, 2021
The facility was reportedly built last year to help care for COVID-19 patients.
Tetovo deputy fire Chief, Saso Trajcevski said, "The fire was huge because the hospital is modular, there was plastic".
The fire occurred as the former Yugoslav republic celebrated the 30th anniversary of its independence, with festivities in the capital Skopje, including a military parade.
However, investigators have gone to the scene to determine the cause of Yesterday's fire.
Meanwhile, North Macedonia has been battling a surge in COVID-19 cases recently with 701 new cases and 24 deaths in the past 24 hours.
It has recorded more than 6,100 fatalities in total since the start of the COVID outbreak.
Macedonia government had to impose stricter measures, in a bid to prevent the spread of virus.
North Macedonia has a population of around 2 million and its healthcare services are run down as hospitals are overwhelmed in some areas, particularly where vaccination rates are low.
Covid-19 hospitals in other countries have been hit by explosions followed by fires. In Iraq, dozens of people were killed in fires that occurred after oxygen cylinders exploded in April and July.
Twitter tests edge-to-edge photos in timeline
The microblogging platform, Twitter is exploring ways to build more visually immersive experience with its latest test to see how images appear on the platform.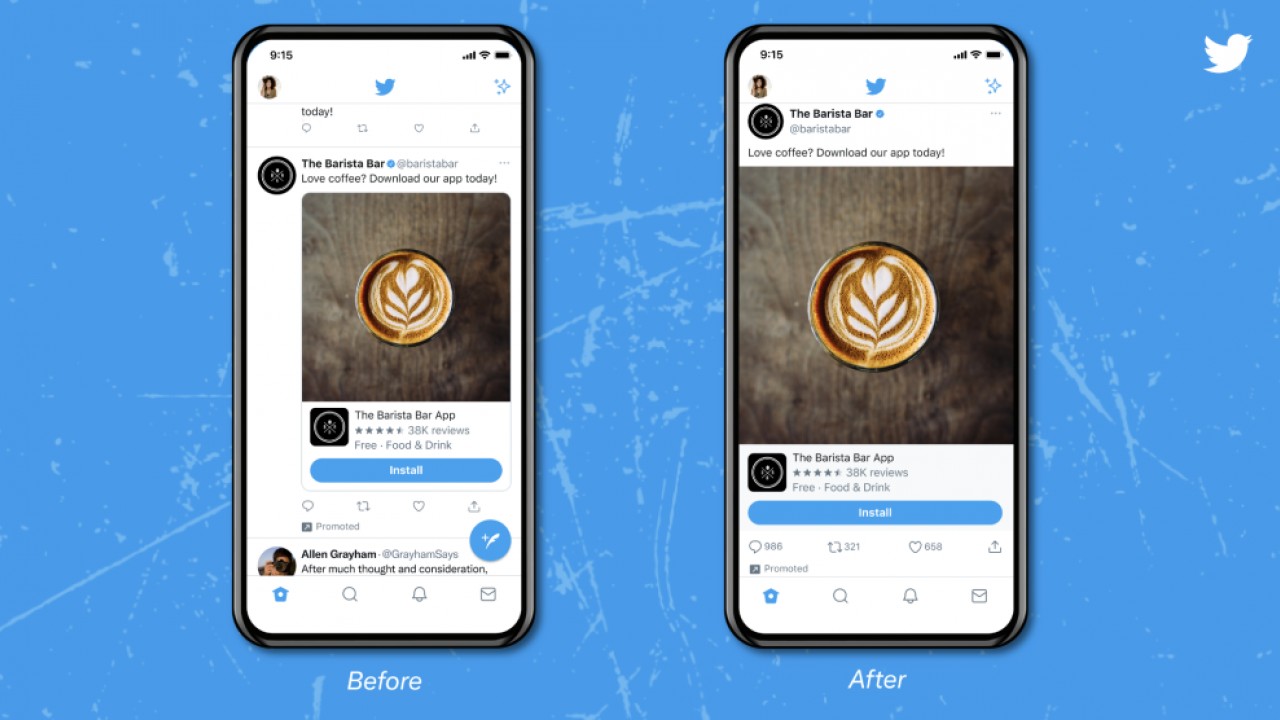 The upcoming feature will expand visual media embedded in tweets to fill the whole width of a mobile phone's screen. The new layout is being tested on iOS but not on Android.
"The change is designed to make it easier for visual content to shine," said twitter.
In the current test, tweets fill the full frame from left to right instead of being offset by a pretty large margin on the left.
The changes result in much larger images and videos that look better in the feed and a cleaner, more modern design that doesn't unnecessarily squish tweets to the right of users' profile pictures.
Now testing on iOS:

Edge to edge Tweets that span the width of the timeline so your photos, GIFs, and videos can have more room to shine. pic.twitter.com/luAHoPjjlY

— Twitter Support (@TwitterSupport) September 7, 2021
The test follows two previous image-focused changes— 4K image support and full-size images.
The 4K image support came in April and increased the resolution of images from 2048 x 2048 pixels to 3840 pixels on the long end.
While, full-size image support came in May and brought an end to cropped photos on timelines in iOS and Android.
The company, with the announcement that it is testing edge-to-edge photo support is increasing its chances of becoming an Instagram competitor.
The date for the rollout is not ascertain yet. However, users are already complaining about the change, despite the fact that it is still in its early stages.
This is because, there's no word, on when full-width tweets will arrive on some of the best Android phones.
Pakistan: Daily COVID-19 cases drop below 2,000
Pakistan is presently experiencing the fourth wave of coronavirus which is said to be deadlier and more contagious than previous three COVID waves.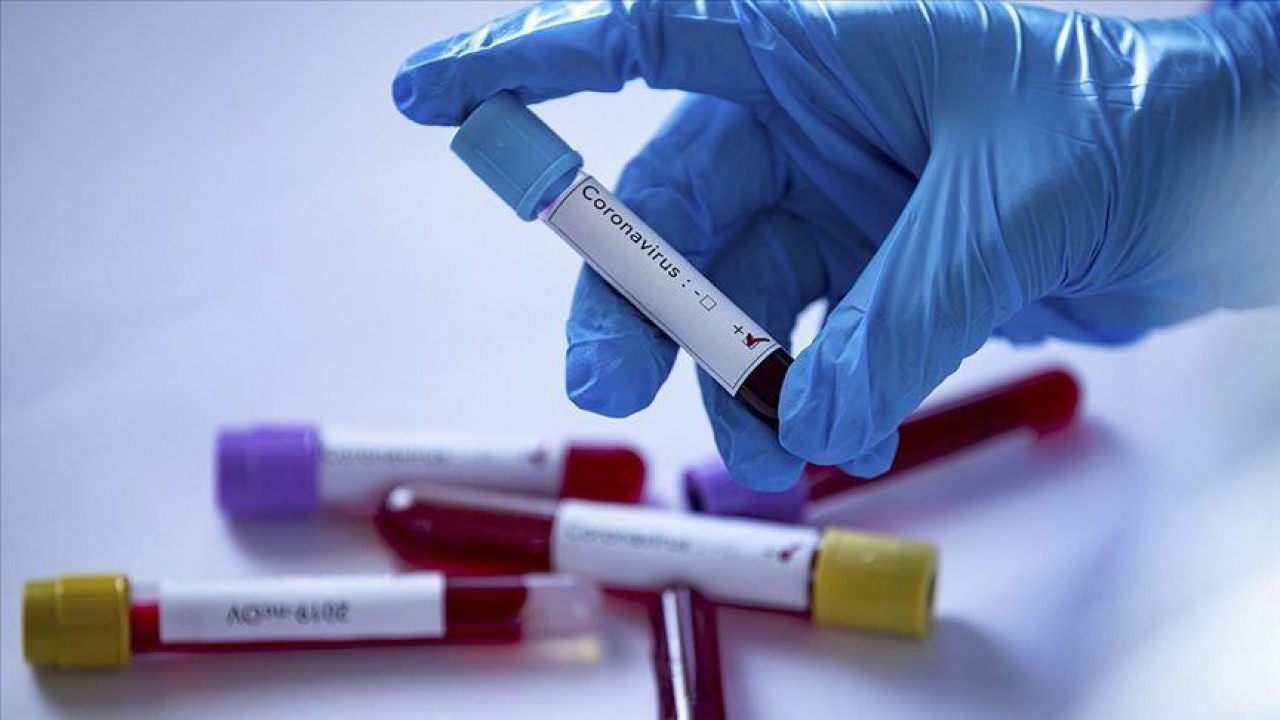 Islamabad: Pakistan's coronavirus positivity ratio decreased to 4.10% from more than 11% a couple of weeks ago.
Pakistan is presently experiencing the fourth wave of coronavirus which is said to be deadlier and more contagious than previous three COVID waves.
According to National Command and Operations Center (NCOC), around 1,897 cases of coronavirus were reported while 81 people succumbed to the disease in the last 24 hours, taking the total death toll to 27,327. The daily Covid-19 positivity rate in Pakistan is at 4.22%.
The total number of cases has reached 1,227,905.
As many as 1,137,656 patients have recovered from the disease with 4,846 critical cases.
Punjab
The number of patients swelled to 423,670 in the province with 12,449 causalities.
Sindh
The number of infections has surged to 451,448 in the province, while the death toll has reached 7,289.
Khyber Pakhtunkhwa
The confirmed cases have surged to 171,589 in the province with 5,426 casualties.
Balochistan
There are 32,772 confirmed cases while 344 patients have died from the infection so far.
AJK and Gilgit-Baltistan
There are 33,821 coronavirus cases in the AJK while the death toll has reached 733. On the other hand, there are 10,257 cases in GB with 182 coronavirus deaths.
Islamabad
There are 104,348 cases in the capital city while 904 people have lost their lives.