Govt introducing new mechanism to charge consumers for imported gas: minister
Islamabad: Federal Minister for Energy Hammad Azhar on Friday said the government is going to change the pricing mechanism under which the imported gas will be injected in the domestic pipelines.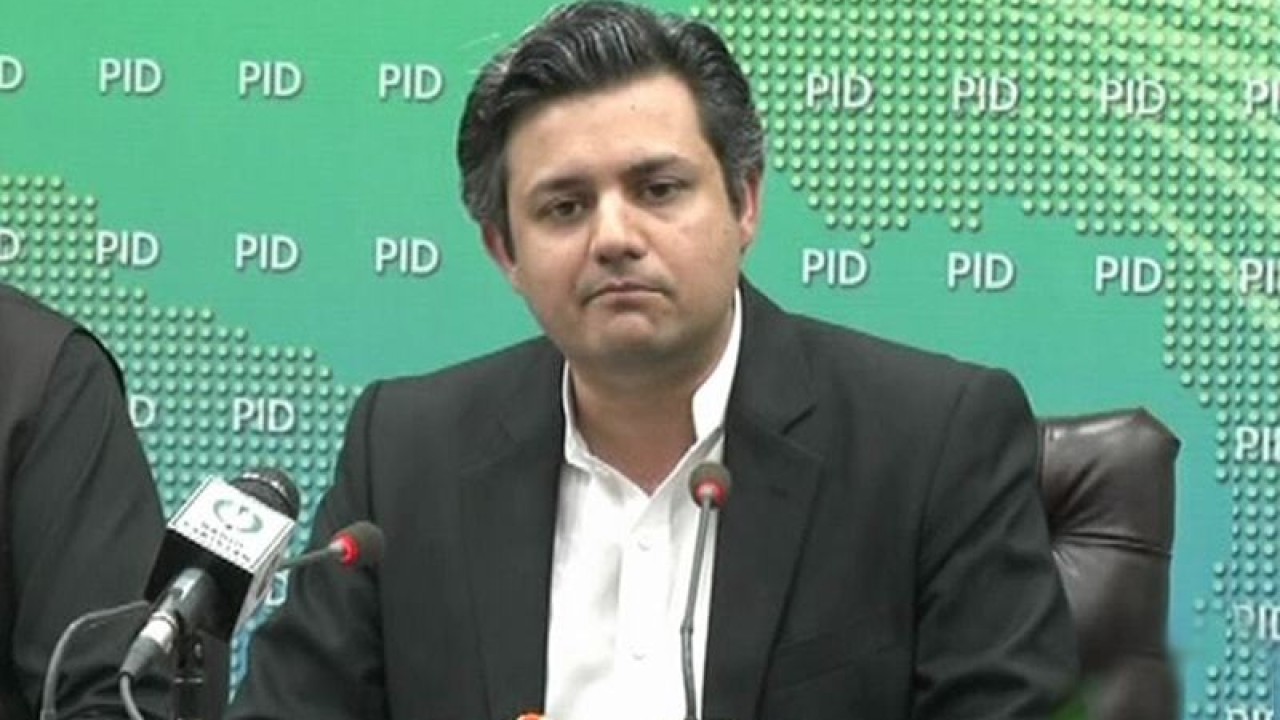 "With this the companies will charge the bill accordingly and avoid their losses," he said while addressing a press conference. Minister of State for Information and Broadcasting Farrukh Habib was also present.
Explaining, he said, the government was going to amend the law called 'weighted average cost of gas' soon. "Unless, the pricing mechanism is not introduced, we are halting all the ongoing schemes and domestic connections."
The minister said the previous government played havoc with the energy sector by not taking effective measures to meet future needs of the country.
The government and the people, Azhar said, were bearing burden of energy sector circular debt due to expensive power generation contracts signed by the previous governments.
He said major component of circular debt was the capacity payment to the power plants, which now reached to Rs700-800 billion from Rs150 billion in 2013.
He said the circular debt would jump to Rs 2,500-3,000 billion by 2030, adding, the past regimes had set up unnecessary expensive power plants in the country.
The minister said today the entire nation was bearing the brunt of wrong decisions of the past governments, adding, the government of Pakistan Tehreek- i-Insaf (PTI) did not set up any such project.
Hammad said the Council of Common Interests (CCI) approved least cost basis Indicative Generation Capacity Expansion Plan (IGCEP) model based purely on open competitive bidding to cope with circular debt.
"IGCEP model only allows power generation to be added when it is needed and on least cost basis," he said. He said if the the then government had enforced such model in 2013-15, today they were not facing problem of circular debt.
The minister said the government also introduced seasonal electricity package by abolishing peak hour tariff to utilize additional electricity available in the system.
Under the package, additional electricity used by the consumers would be Rs 5-6 per unit cheaper, he added.
He said the government had also shut down all old public sector power generation companies (GENCOs) that were running in losses besides it enhanced recoveries and controlled other losses.
The National Electric Power Regulatory Authority (NEPRA) had also reduced losses target from 15 percent to 13 percent for power distribution companies (DISCOs), he said.
Hammad Azhar said despite these measures, there was still difference of about Rs 1.50 per unit in purchase and sale of electricity.
The minister said the government had proposed NEPRA to increase Rs.139 per unit in tariff which would be applicable from November 1. However, the lifeline consumers would be exempted from the said raise, he said.
Hammad said the whole world, including America, China, Britain, India and European countries, was passing through energy crisis due to disruption in supply chains caused by the Coronavirus pandemic.
"Due to COVID-19, gas supply lines have been disrupted too coupled with increase in the price and decrease in its non-availability," he said.
In Britain, the minister said, the gas price had increased by 500 percent this year and 10 percent in most of the European countries.
He said the government had already procured 10 Liquefied Natural Gas (LNG) cargoes for consumption in November and December as compared to 11 of the same period last year, adding, there was no problem with delay in LNG tenders or imported gas.
"The main problem is that the existing deposits of natural gas are depleting with the ratio of 9 percent annually for the last several years," he said.
During last 12 months, around 220 million cubic feet per day (MMCFD) gas flow had reduced on networks of the both the companies, Sui Northern Gas Pipelines Company and Sui Southern Gas Company.
Besides, the network of domestic gas consumers had been increased significantly, which also started additional 130 MMCFD gas.
Hammad said the main reason of gas shortage was depletion of local gas reservoirs, for which the government would review all the ongoing schemes for residential consumers.
He said currently around 28 percent population of the country had the facility of natural gas through pipelines, adding, the two existing Regasified Liquefied Natural Gas (RLNG) terminals were operating at their full capacity to meet the country's overall energy needs.
He said there was an annual loss of Rs 35-40 billion due to injection of imported RLNG gas in the system and the loss would further mount after the increase in its price at global level.
He said the government had awarded licenses for construction of two new RLNG terminals, besides working to increase the commodity supply capacity to meet the ever-growing demand of gas in the country.
Replying to a question, Hammad Azhar said there would be no compromise on the food security, so efforts would be made to ensure un-interrupted gas supply to fertilizer factories.
Replying a query, Minister of State for Information and Broadcasting Farrukh Habib said the government had given Rs 24 billion subsidy to utility stores for providing relief to common man, contrary to Rs 850 million subsidies given by Pakistan Muslim League -Nawaz (PML-N) government in 2018.
He said the PML-N government plundered the national wealth by initiating expensive power generation projects without taking into consideration the consumers' demand.
Had these projects were meant for the factories of PML-N leadership, the expensive projects would not have been signed?, he remarked.
Now, he said, the nation was bearing the brunt of all wrong decisions taken by the PML-N government in the form of mounting circular debt.
He said the incumbent government signed an agreement with Qatar at the ratio of 10.4 percent for spot buying of LNG, which greatly helped to save the public money.
SOURCE: APP
23 killed after bus plunges into river
Twenty three people drowned when a bus travelling to a wedding in central Kenya was swept off a bridge into a flooded river.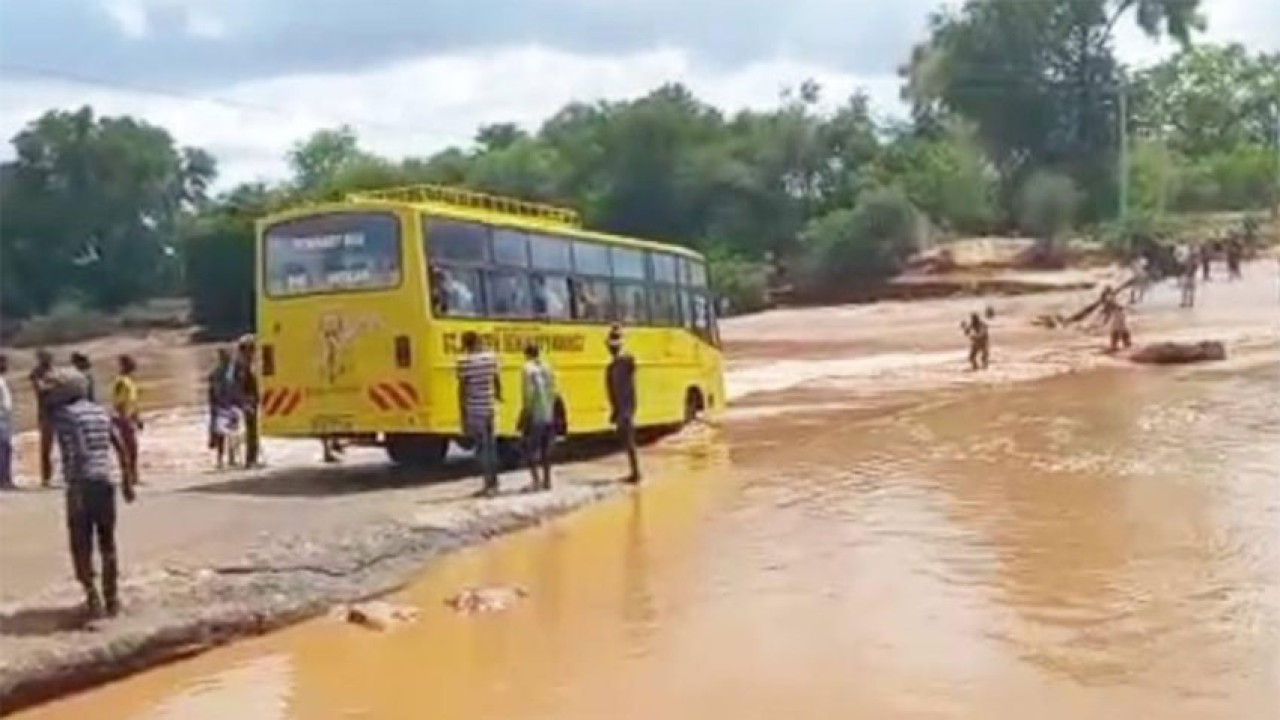 Nairobi: In an unfortunate incident, at least 23 people were killed after a bus travelling to a wedding plunged into the Enziu River in the eastern Kitui town.
Twenty three people drowned when a bus travelling to a wedding in central Kenya was swept off a bridge into a flooded river.
Reportedly, 12 people had been rescued, including four children. It remains unclear how many passengers were aboard the bus.
Reports added that all the passengers, were choir members of Mwingi Catholic Church and had been travelling for their male colleague's wedding when the accident occurred in Kitui County.
Reports further added that the driver was trying to cross fast-flowing waters passing over the bridge but the force was too strong, sweeping the bus beneath the churning currents.
"We have this terrible, terrible accident that happened here this morning," Kitui governor Charity Ngilu told reporters on Saturday.
"The bodies that have already been retrieved right now are over 23. We have more bodies in the bus," she said, adding efforts to recover the corpses would resume on Sunday morning.
This afternoon tragedy has struck Kitui County. A bus carrying Catholic faithfuls was swept away while attempting to cross a swollen river Enziu in Nguni, Mwingi. Rescue efforts are ongoing. So far there are 17 survivors and regrettably 21 bodies have been recovered. pic.twitter.com/1VqF5U6g3z

— Charity Ngilu (@mamangilu) December 4, 2021
Officials, however, have started an investigation into the incident.
Death toll rises to 13 in Indonesia volcano eruption 
As per details, more than 300 families with children took shelter in badly hit Curah Kerobokan village in Lumajang after their houses were destroyed by volcanic ash and lava.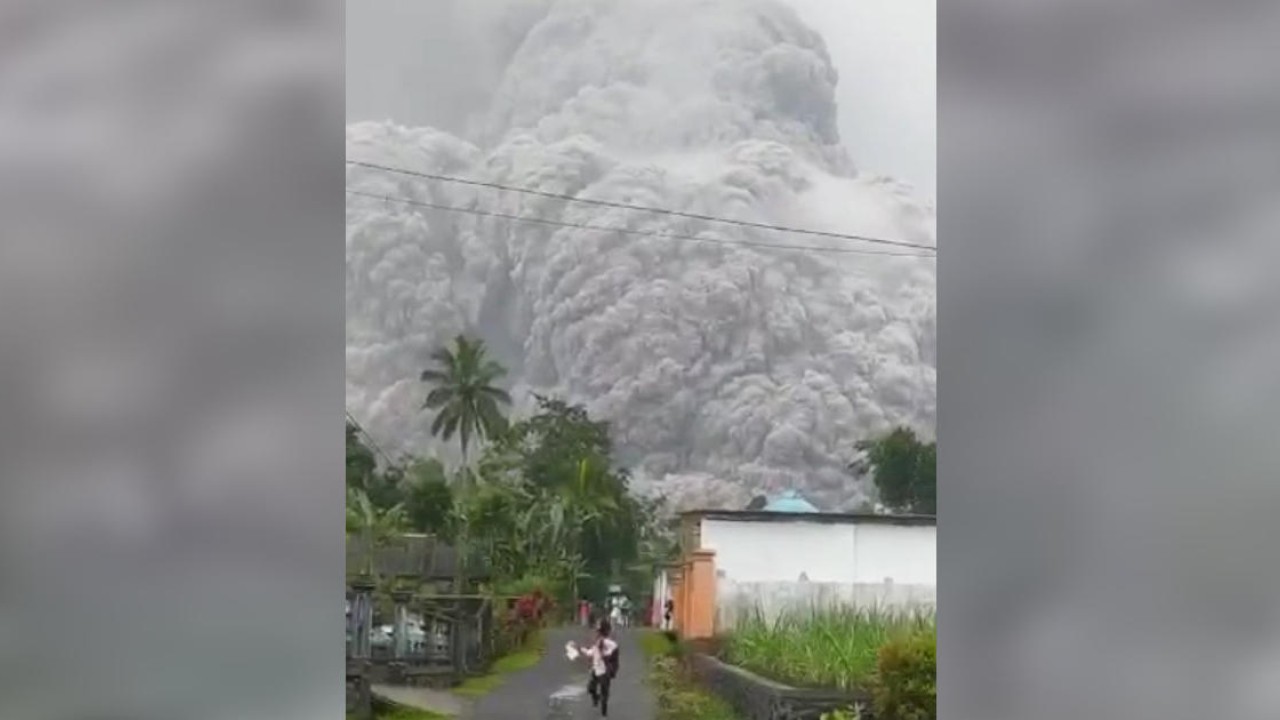 Jakarta: The death toll following the eruption of a volcano on Indonesia's island, Java has risen to 13, with seven people still missing, officials said Sunday.
As per details, more than 300 families with children took shelter in badly hit Curah Kerobokan village in Lumajang after their houses were destroyed by volcanic ash and lava.
Several villages were blanketed with falling ash in Indonesia's most densely populated island.
As per Eko Budi Lelono, who heads the geological survey center, a thunderstorm and days of rain, which eroded and collapsed the lava dome atop the 3,676-meter (12,060-foot) Semeru, triggered the eruption.
Videos shared on Saturday by the country's disaster mitigation agency (BNPB) showed residents running in panic as towering smoke and ash blanketed some nearby villages in Lumajang district.
As per reports, thick columns of ash have turned several villages to darkness and several hundred people were moved to temporary shelters or left for other safe areas.
Authorities were setting up evacuation tents, but evacuations have been hampered by thick smoke, BNPB chief Suharyanto said.
Catatan yang dihimpun Pusat Vulkanologi dan Mitigasi Bencana Geologi (PVMBG), guguran lava pijar teramati dengan jarak luncur kurang lebih 500-800 meter dengan pusat guguran berada kurang lebih 500 meter di bawah kawah. pic.twitter.com/i3IorFweRf

— BNPB Indonesia (@BNPB_Indonesia) December 4, 2021
The eruption took place at about 14:30 local time (07:30 GMT). Local authorities have set up a restricted zone within 5km (3 miles) from the crater.
Airlines have been warned of an ash cloud rising up to 15,000m (50,000 ft).
Mt Semeru was quite an active volcano that regularly spewed ash up to about 4,300m, but Yesterday's eruption was a pretty intense.
Mt Semeru rises 3 676m above sea level and previously erupted last December, forcing thousands of residents to seek shelter. It is among Indonesia's nearly 130 active volcanoes.
Moreover, Indonesia is on the Pacific "Ring of Fire" where continental plates meet, causing frequent volcanic and seismic activity.
Videos shared by emergency officials and local media showed residents running away as a giant ash cloud rose behind them.
Body of missing instructor pilot recovered from Balochistan
Pilot of a gyrocopter died as the small lightweight aircraft crashed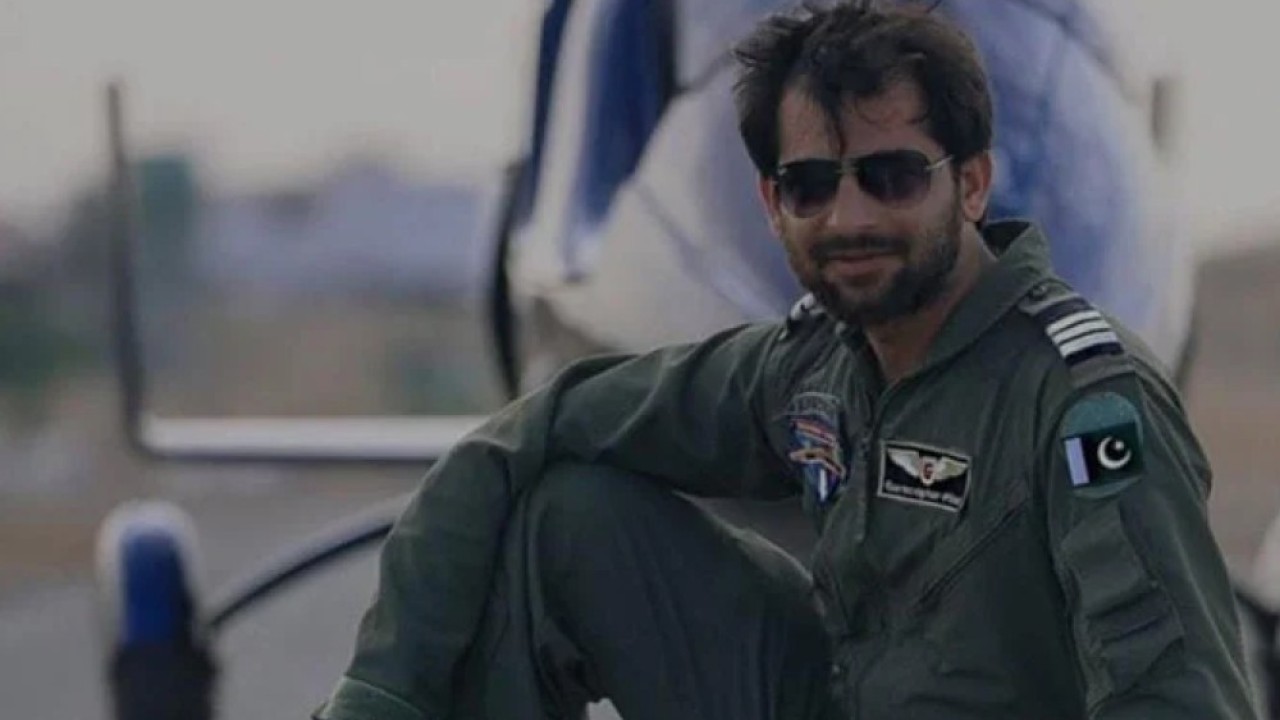 Karachi: The dead body of Qazi Ajmal, an instructor pilot who has been missing for three days, has been recovered from Kand Malir, Balochistan.
According to details, a pilot of a gyrocopter died as the small lightweight aircraft crashed in Awaran area of ​​Balochistan. He flew from Karachi last night with his gyrocopter and entered Balochistan.
Balochistan Wildlife official Amanullah Sajidi confirmed that the plane crashed at Poldat area near Hingol National Park. The aircraft crashed after hitting mountain.
Qazi Ajmal belongs to the famous Qazi family of Peshawar and SP Lasbela Ayub Achakzai has also confirmed that Qazi Ajmal's zero helicopter was found in the area of Kand Malir.
SP Lasbela said that the body of Qazi Ajmal was being shifted from Kand Malir to Hub.