17 weirdest laws from around the world 
Here is a list of some of the weirdest laws you never knew existed—they're quirky.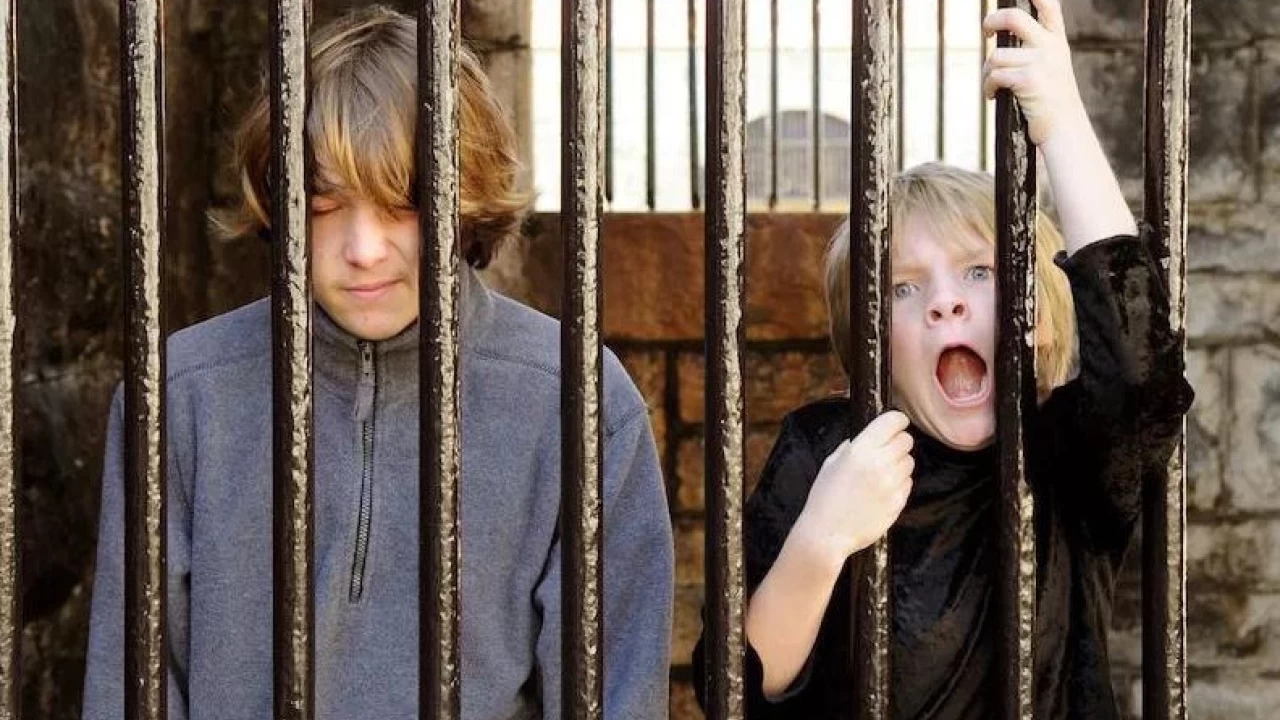 Every country is different, and every country's laws are different.
Sometimes these laws border on the seriously ridiculous, and other times they point to important cultural values that might be different than your own.
Here is a list of some of the weirdest laws you never knew existed—they're quirky.
I've compiled a list of 17 weird laws around the globe you may not believe exist. Some of these laws have been repealed, but some are shockingly still on the books.
It's legal to beat your wife on Sundays, on courthouse steps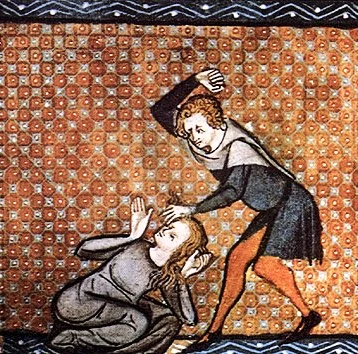 In West Virginia, It is legal to beat your wife so long as it is done in public on Sunday, on the courthouse steps.
The Violence Against Women Act of 1994 (VAWA) was a United States federal law (Title IV of the Violent Crime Control and Law Enforcement Act, H.R. 3355) signed by President Bill Clinton on September 13, 1994.
However, in 2002, the some recommendations were tabled and a new bill was introduced in the Parliament in 2005.
After the assent from the President, the Protection of Women from Domestic Violence Act came into effect in 2006.
It's illegal to chew gum in Singapore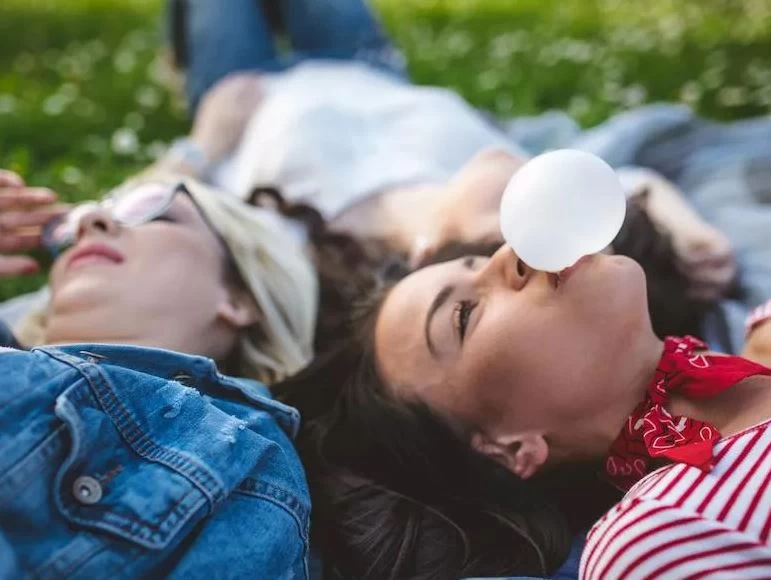 Anyone importing, selling or making gum in Singapore can get fined and/or jail time, with the exception of nicotine and dental gums offering therapeutic value.
The law was passed after vandals used chewing gum to mess with the Mass Rapid Transit system and the Housing and Development Board spent $150,000 a year to clean gum liter.
Hence, Singapore banned all gum substances in 1992.
It's illegal to swear in the UAE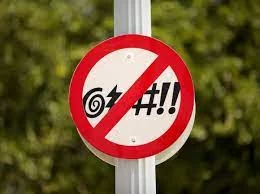 In United Arab Emirates (UAE), under Article 373 of the UAE Penal Code, "swearing disgraces the honour or the modesty of a person".
Swearing could get a person fined, jailed or deported.
Interestingly, this isn't just for saying the inappropriate words aloud it also includes indecent physical gestures and extends to text messages and social media, as well.
Not even indecent emojis are allowed.
Don't die without a pre-purchased burial plot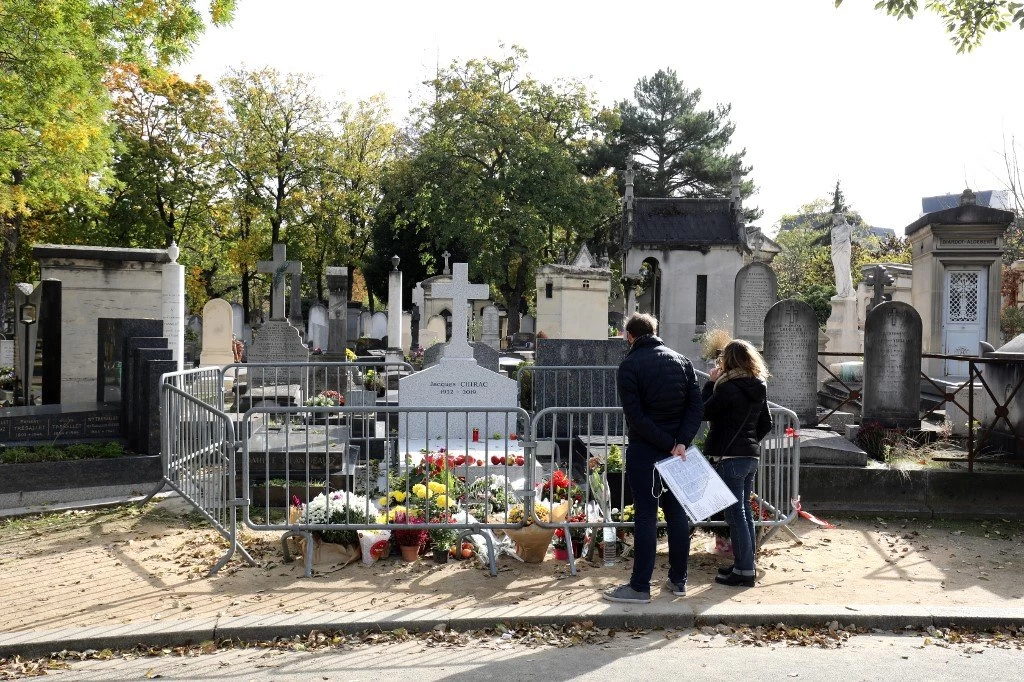 In France, there is a town named Sarpourenx, where a person cannot die within the city limits unless he/she already have burial plot purchased in the local cemetery.
This has to do with the fact that the cemetery is full, so the mayor issued an ordinance in 2008.
In Georgia, it's illegal for your chicken to cross the road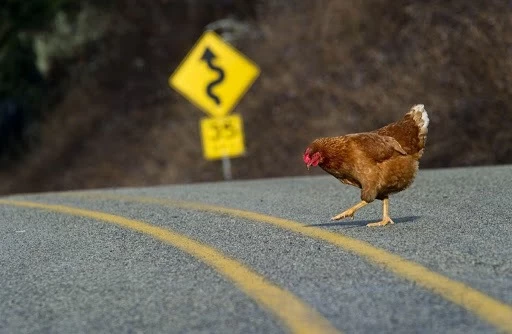 In an effort to encourage people to keep their chickens under control, there is a statute in Quitman, Georgia, that says you can be fined if your chicken should get loose.
This means it cannot cross the road to get to the other side.
Walk your dog thrice a day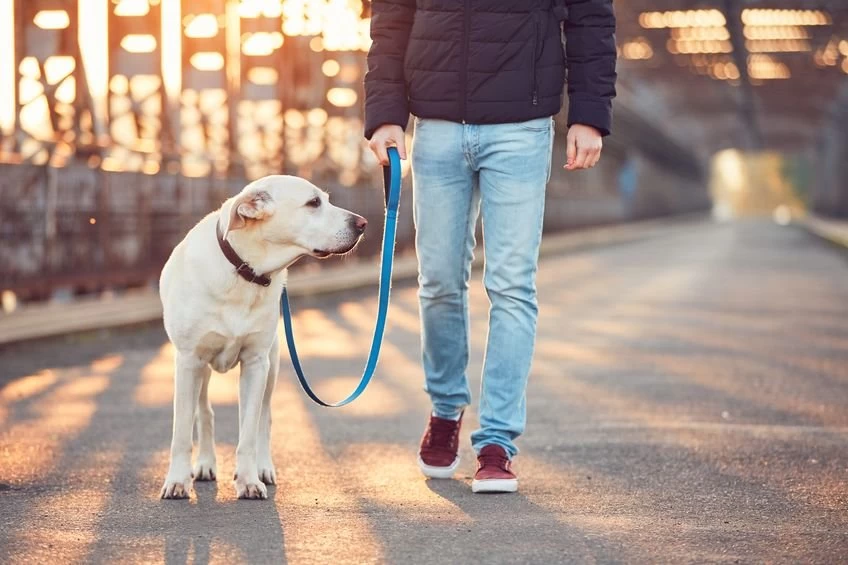 If a person do not walk dog at least three times per day in Turin, Italy, he could face a fine up to 500 euros.
It's also a crime to dye a dog's hair for aesthetics, so no pink poodles here.
You cannot be overweight in Japan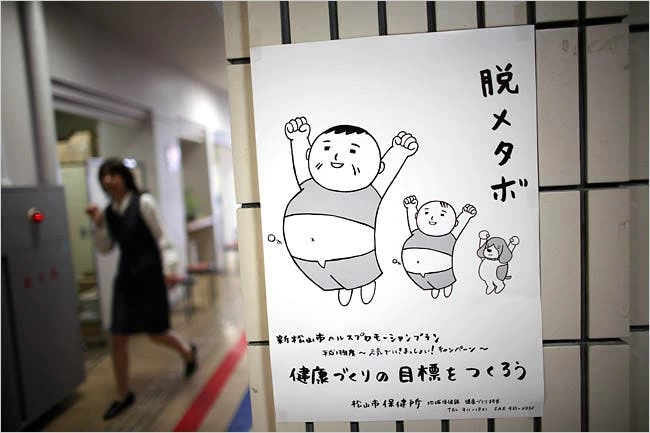 In a bid to prevent obesity in its citizens, Japan created the Metabo Law. This requires people between the ages of 40 to 74 to have an annual waist measurement performed at the doctor.
Fines will be incurred if men have waists over 33.5 inches or 35.4 inches for women.
It's illegal to practicing occult arts in Maryland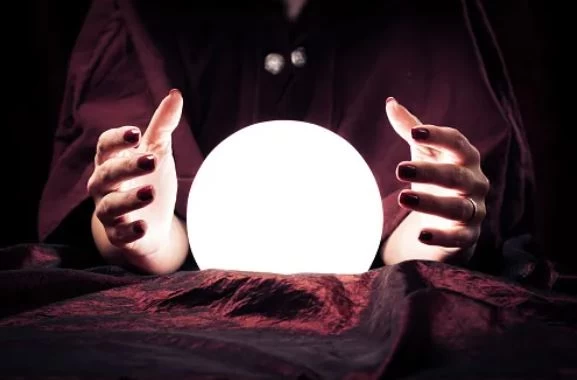 Whether it is through tarot cards, palm reading or any other method, fortune telling is banned across the state of Maryland.
It's illegal there to practice "occult arts" - defined as "fortune telling, astrology, phrenology, palmistry, clairvoyance, mesmerism, spiritualism, or any other practice or practices generally recognized to be unsound and unscientific whereby an attempt or pretense is made".
If caught, a person could receive a fine up to $500 and even up to a year in jail.
Flush before 10:00 pm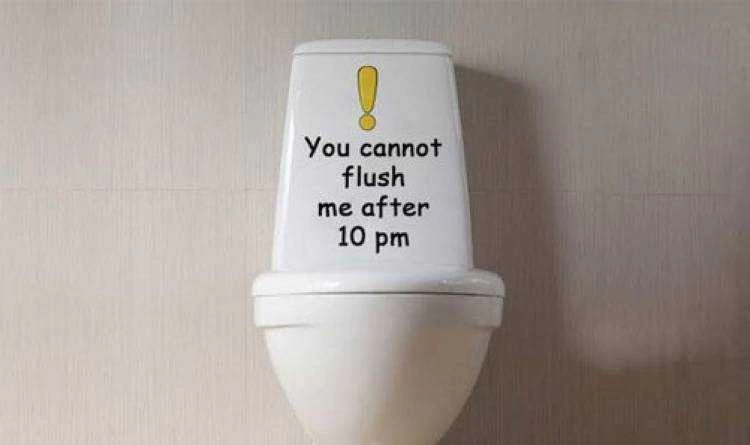 In Switzerland, it is common courtesy to not flush your toilet between 10pm and 7am as it may lead to disturbance during people's allocated sleeping time. Even though this is not a blanket ban or government-mandated, landlords in Switzerland are given a free reign to set their own house rules.
No eavesdropping in Oklahoma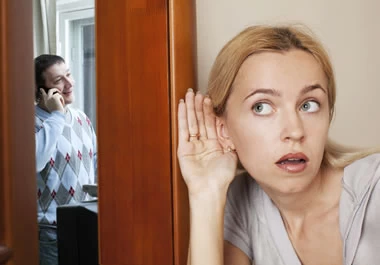 According to state law, "every person guilty of secretly loitering about any building, with intent to overhear discourse therein, and to repeat or publish the same to vex, annoy, or injure others, is guilty of a misdemeanor".
'Idiots' can't vote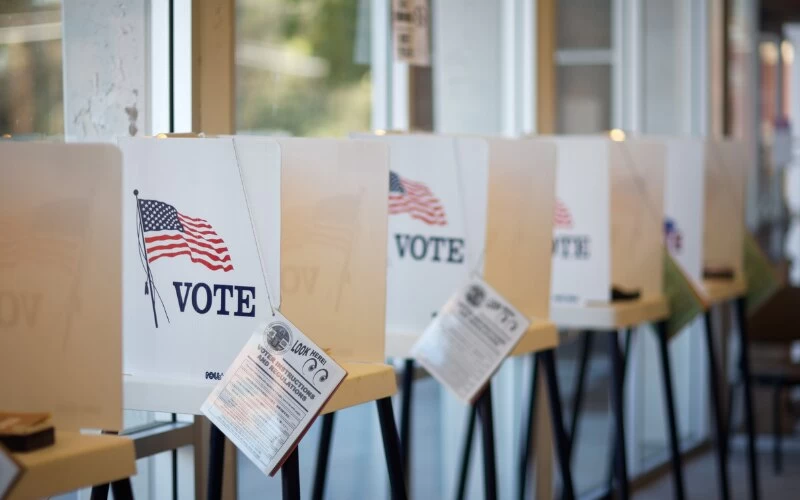 For over a century, New Mexico law stipulated that "idiots" were ineligible to vote.
However, in 2016, the discriminatory language - which referred to mentally disabled people - was finally repealed.
No bulletproof vests while committing murder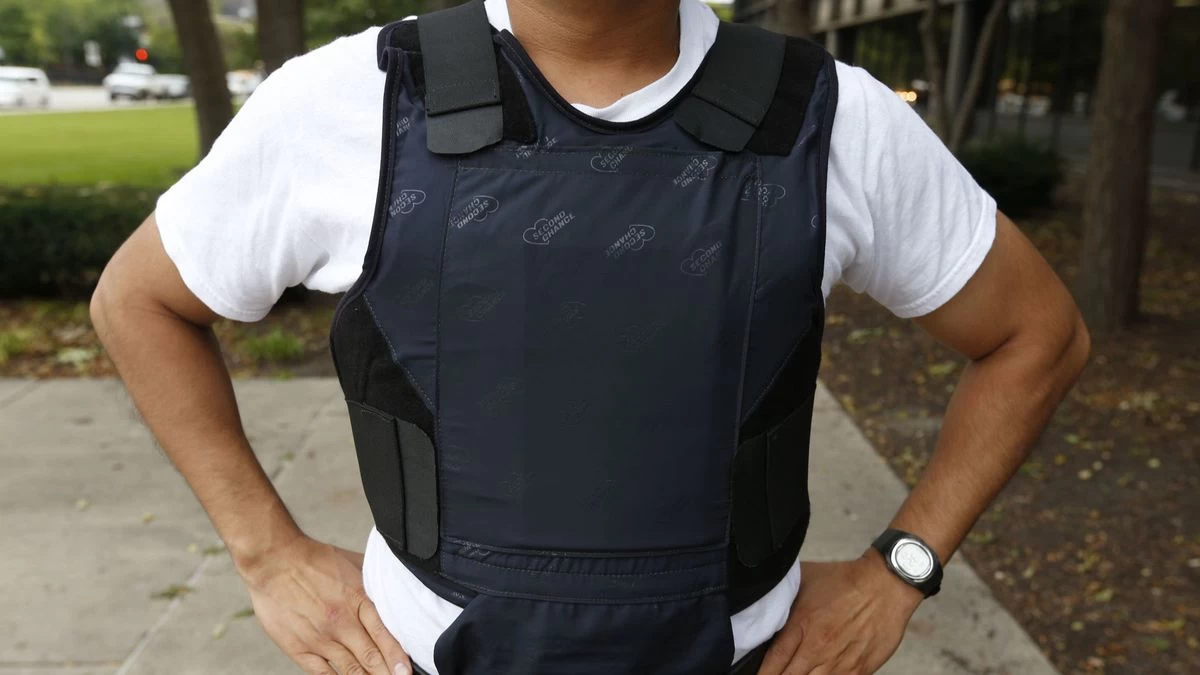 In New Jersey, according to state law, it's a third-degree crime to wear a body vest while "engaged in the commission of, or an attempt to commit, or flight after committing or attempting to commit murder, manslaughter, robbery, sexual assault, burglary, kidnapping, criminal escape or assault".
No lying down on the sidewalk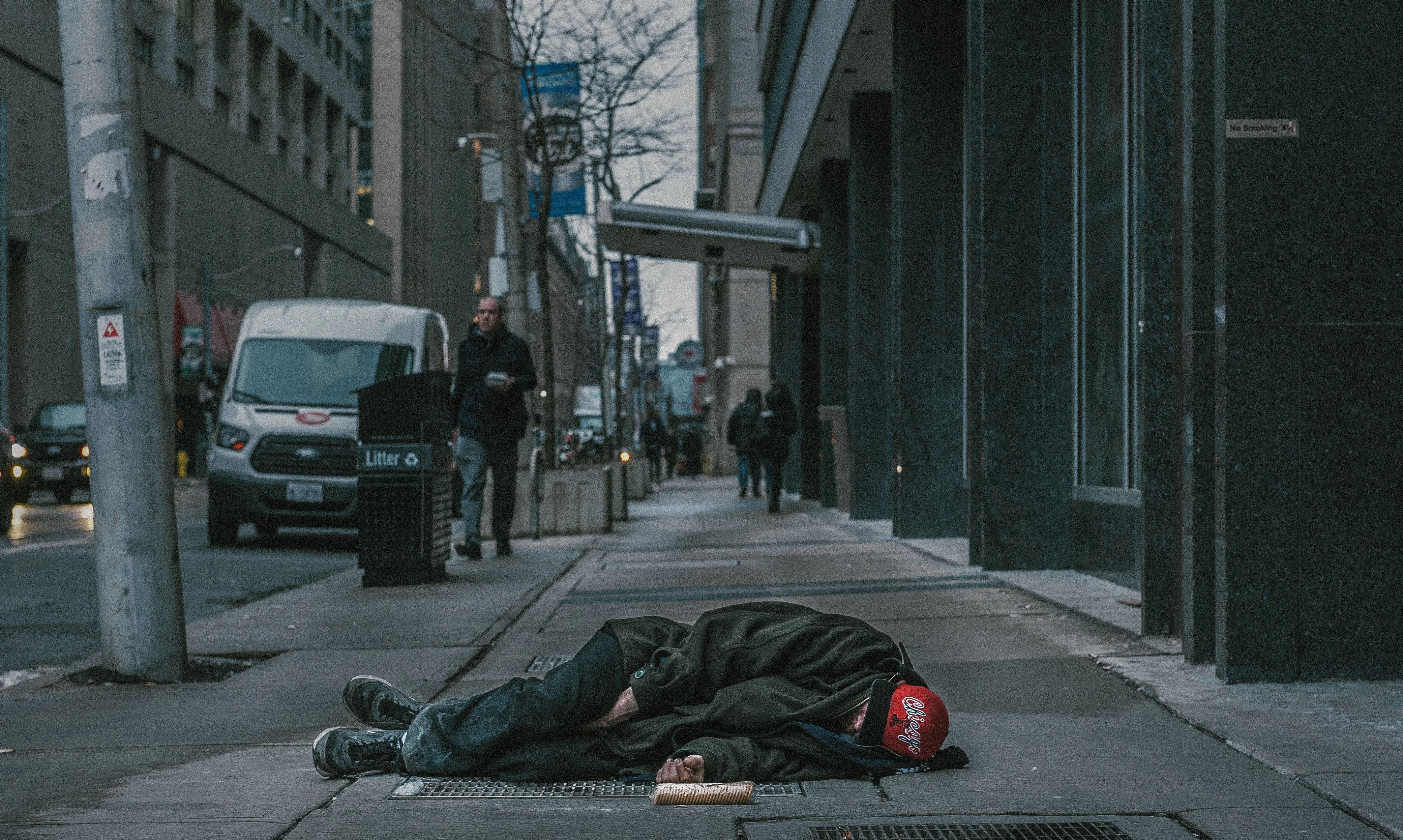 In Reno, Nevada, it's illegal to sit down or lie down on a public sidewalk. The law states that "no person shall sit or lie down upon a public sidewalk, or upon a blanket, chair, stool, or any other object placed upon a public sidewalk in the Downtown Reno Regional Center".
It's illegal to dye baby chicks, other fowls or rabbits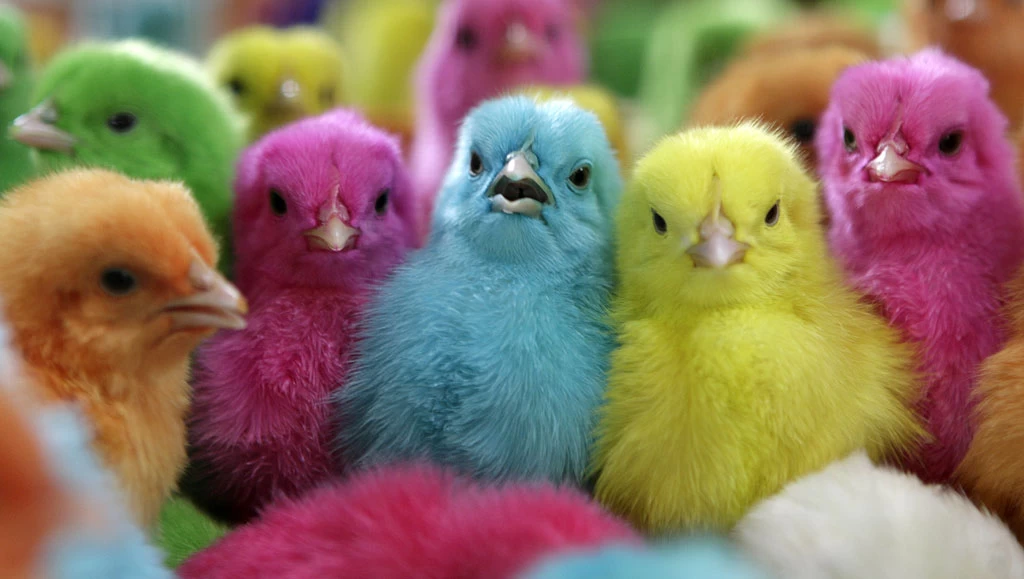 In Chicago, it's illegal to sell or display "living baby chicks, ducklings, goslings, or other fowl or rabbits which have been dyed, colored or otherwise treated so as to impart to them an artificial color".
No water pistols on New Year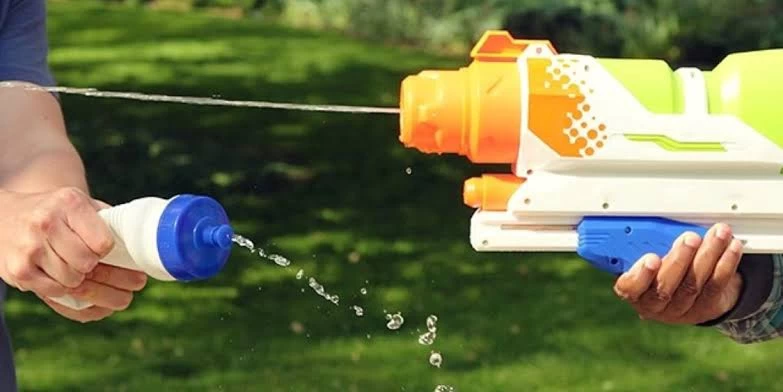 New Year celebrations in Cambodia get so crazy that the capital city of Siam Reap won't allow for the sale of water pistols leading up to and during its big celebrations.
The ban went into place to prevent "traffic accidents" and "public disorder".
Apparently, any other time of year is okay for a water gun fight, but if you go for New Year's, shop owners won't sell plastic toy.
In Denmark, it's illegal to wear a mask in public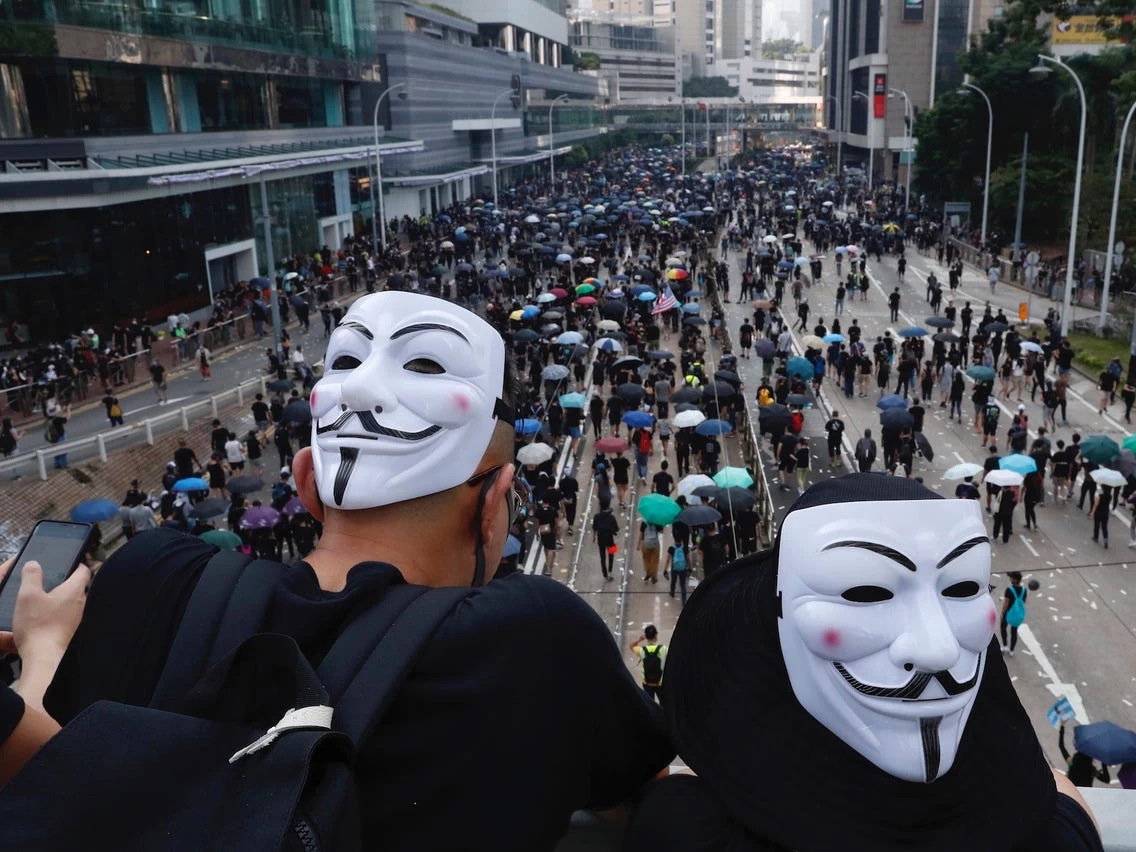 Not only masks, the Danish government wants to stop anyone from covering their faces in any way in public spaces.
This includes masks, helmets, scarves, hats, fake beards and even burkas.
The controversial ban went into effect in August 2018.
As per officials, the ban helps to properly identify people during crowded events, should anything negative happen and someone need to be identified.
It's Illegal to Feed Pigeons in Venice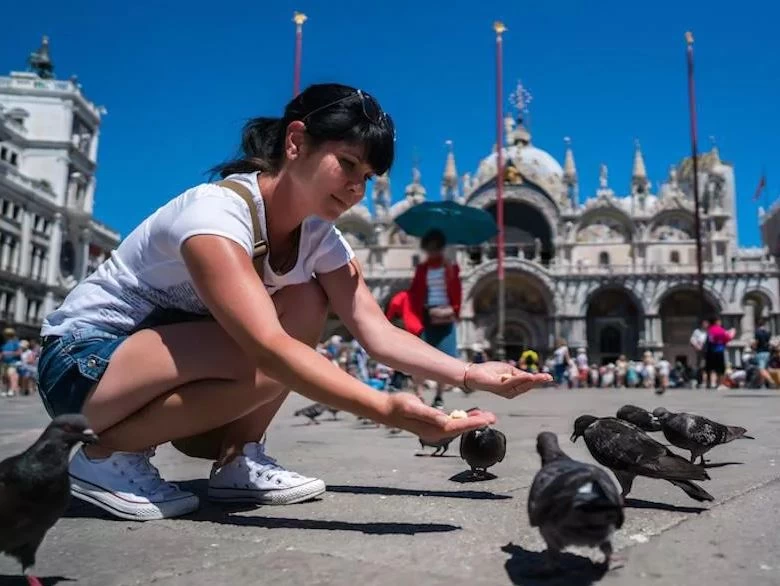 With thousands of pigeons descending upon Saint Mark's Square and Venice, lured by the the tourists readily handing out food in exchange for Instagram-worthy photos, Venice lawmakers officially made it illegal to feed the pesky fowl in 2008.
It is said the cleanup from the birds cost each citizen €275 per year, so now, the tables are turned.
If caught feeding the pigeons, a person could face fines of up to €700.
Two children dead, 7 family members injured as landslide hits Shangla house
The landslide also blocked the main Bisham-Swat road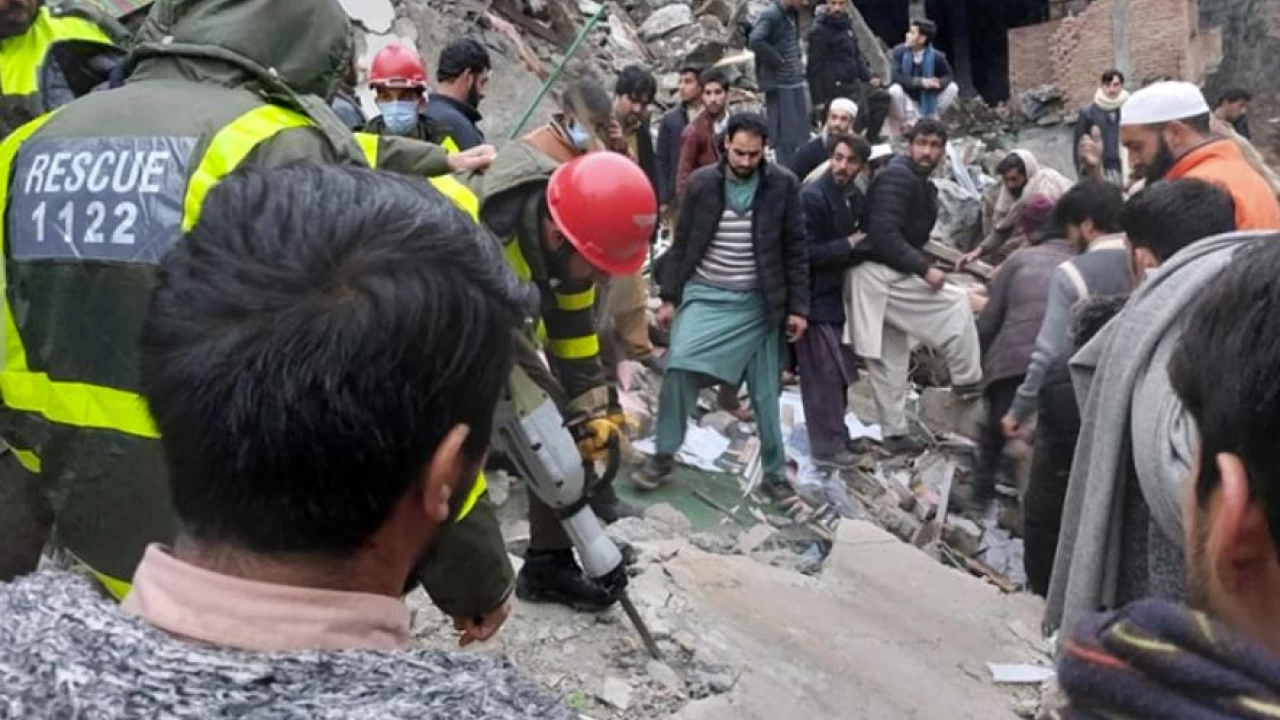 Shangla: At least two children died while their seven family members were injured after they were buried in a landslide that struck their house in Khyber Pakhtunkhwa's Shangla district on Friday, rescuers and police said.
Rescuers said the two deceased children aged three and two months were among six people who were pulled out of the rubble, while efforts were continuing to trace the remaining three family members.
A massive landslide hit the Khurshid Khan house in Kuz Alpuri area of Shangla, destroying it completely and burying its residents. The landslide also blocked the main Bisham-Swat road.
Rehman said Rescue 1122 workers were making efforts to recover the rest of the people trapped underneath the debris.
Two children and four women were brought to the District Headquarters Hospital, Alpuri, where the two minors died and the women were being treated for their injuries.
Bisham-Swat road was also blocked due to the landslide and motorists were stuck on both sides.
The injured were shifted to the DHQ hospital.
School sealed in Bani Gala after reported coronavirus cases
Not only the students but some teachers too had tested positive for the coronavirus, prompting the authorities to seal the school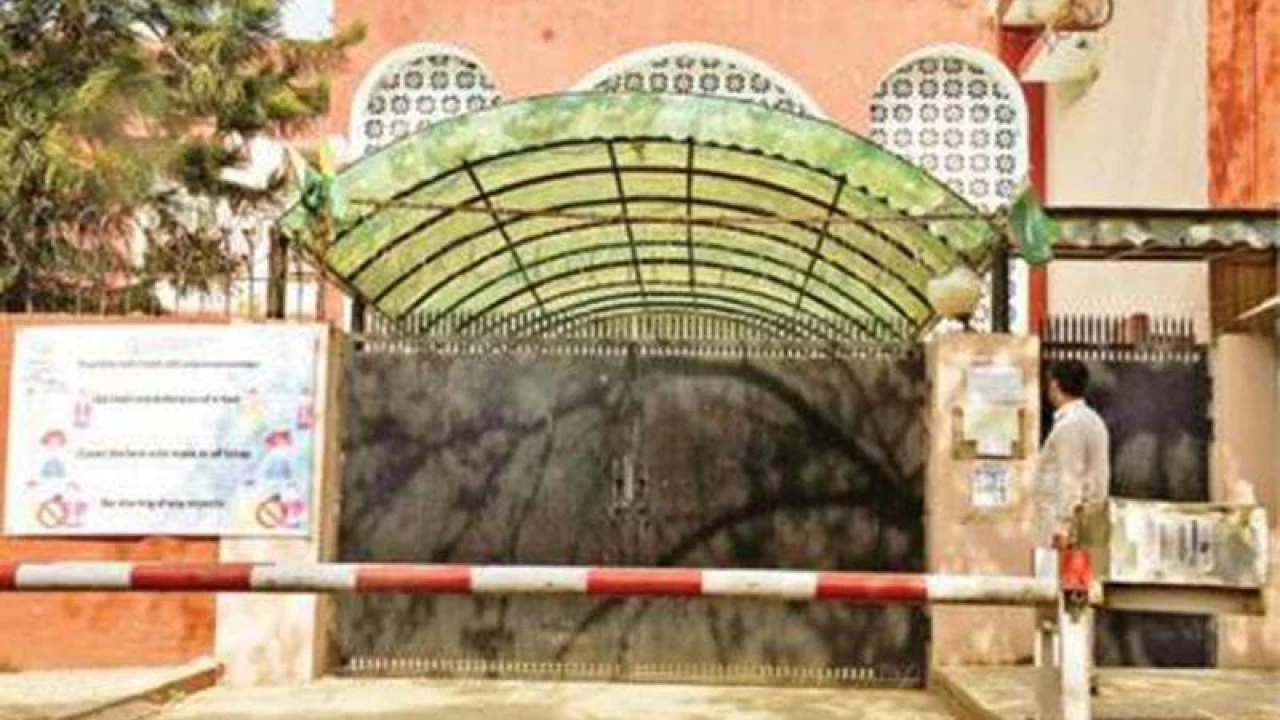 Islamabad: Another school in Islamabad's Bani Gala area was sealed on Friday after reported cases of the coronavirus.
According to reports, not only the students but some teachers too had tested positive for the coronavirus, prompting the authorities to seal the school.
It is pertinent to mention here that 17 educational institutions have been sealed in Islamabad ever since their reopening following drop in the cases of the pandemic.
A day ealriler, following to spike in coroanviurs cases, two more educational institutions had been sealed following the detection of Covid-19 cases in the Islamabad.
According to the reports, overall 20 cases had been reported in a private university's Islamabad campus and three Corona cases in a private school's Soan Garden branch.
In a letter to the deputy commissioner, the district health officer (DHO) Islamabad issued directives to seal the two educational institutions.
Directions have been issued to seal the educational institution till further orders besides initiating a contact tracing and testing.
On the other hand, the National Command and Operations Center (NCOC) has decided to close educational institutions with COVID-19 high positivity for one week.
According to the reports, COVID testing in education institutes was carried out in major Omicron hit cities to ascertain disease spread among students and ensure accurate disease mapping.
Data suggests a strong correlation between vaccination levels and infection rate in various cities. In this regard, the NCOC decided that aggressive testing in education institutes will be conducted for next two weeks especially in high disease prevalence cities.
Following to the COVID-19 cases, education institutions or specific classes with high positivity will be closed for one week. "Provincial Administration in consultation with District Health, Education Authorities and School Administrations to set a threshold of cases for deciding such closures," it added.
The NCOC further decided that the federating units to carry out special vaccination drives in schools to ensure 100 per cent vaccination of students over 12 years of age.
Next two 'Mission: Impossible' movies starring Tom Cruise delayed until 2023, 2024
The new dates for the films are July 14, 2023, for the seventh installment, and June 28, 2024, for the eighth movie in the series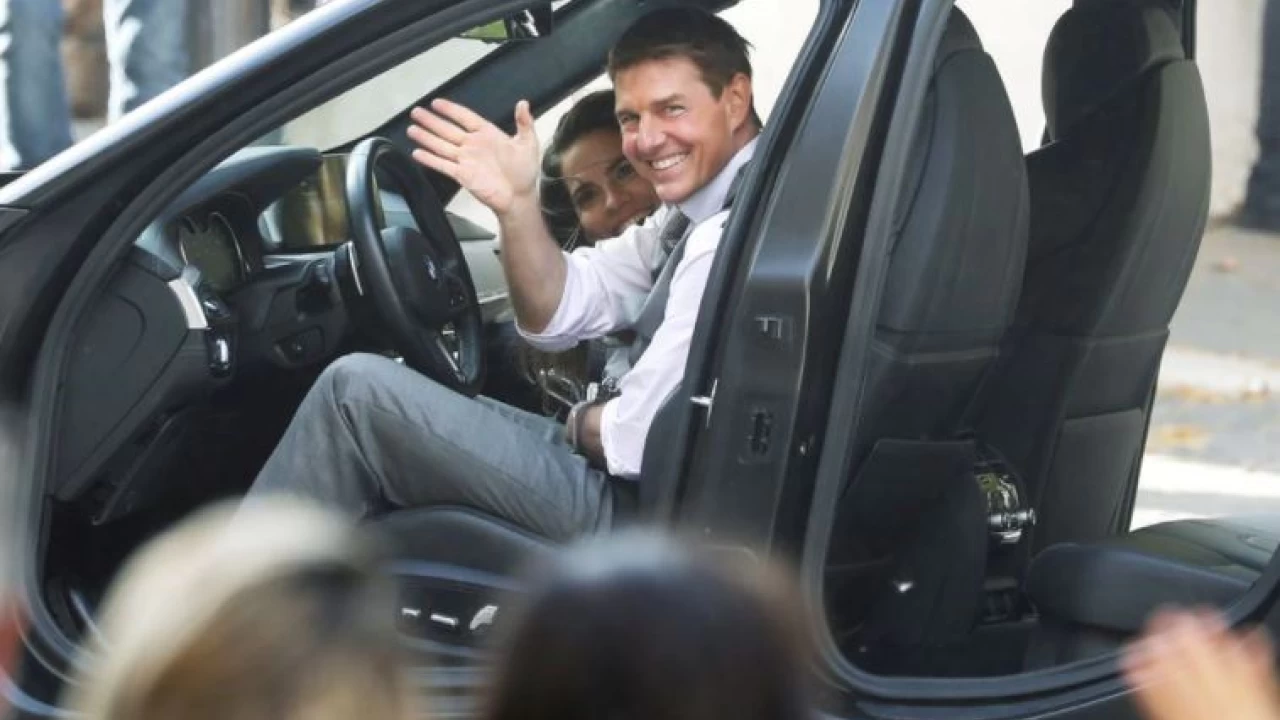 The seventh and eighth movies in the "Mission: Impossible" franchise starring Tom Cruise have been delayed until 2023 and 2024 because of the COVID-19 pandemic, producers Paramount Pictures and Skydance said in a statement on Friday.
"Mission: Impossible 7" had been scheduled to debut in movie theaters in September 2022, followed by "Mission: Impossible 8" in July 2023.
The new dates for the films are July 14, 2023, for the seventh installment, and June 28, 2024, for the eighth movie in the series.
"After thoughtful consideration, Paramount Pictures and Skydance have decided to postpone the release dates for Mission: Impossible 7 & 8 in response to delays due to the ongoing pandemic," the companies said in a statement.
Theater chains, including AMC Entertainment and Cinemark Holdings Inc, are still trying to recover from extended closures during the pandemic.
SOURCE: REUTERS