17 weirdest laws from around the world 
Here is a list of some of the weirdest laws you never knew existed—they're quirky.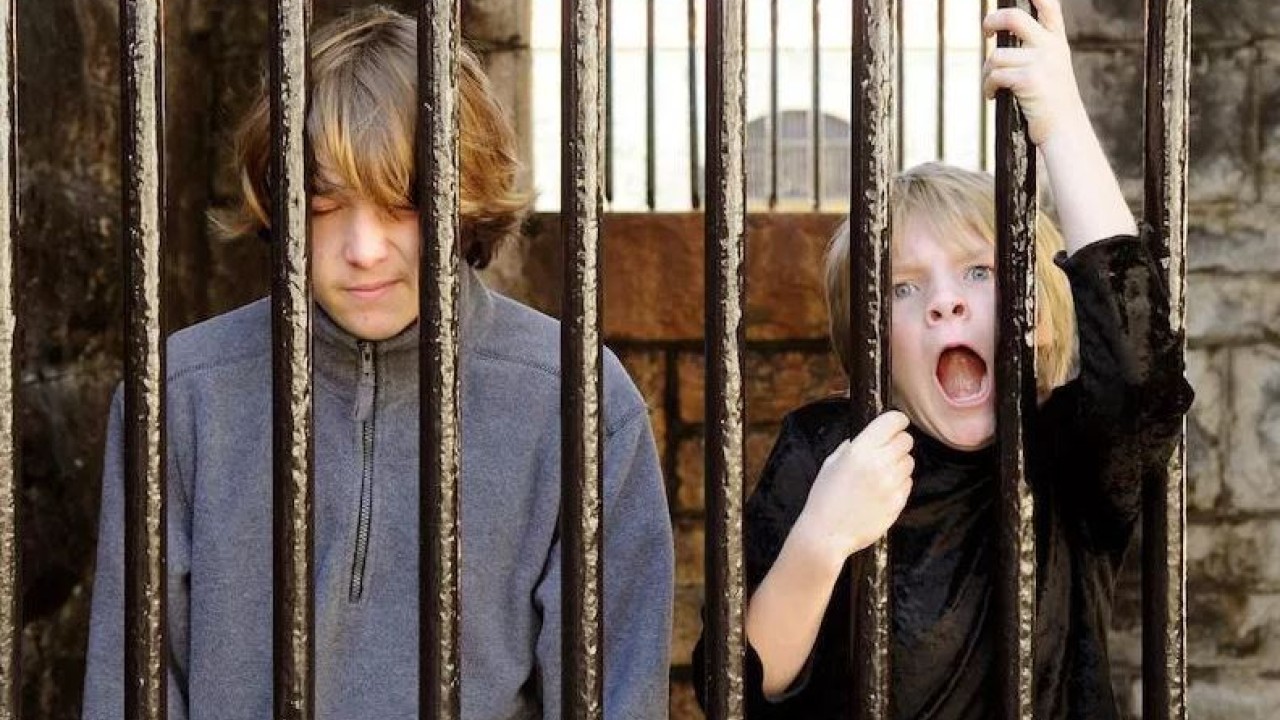 Every country is different, and every country's laws are different.
Sometimes these laws border on the seriously ridiculous, and other times they point to important cultural values that might be different than your own.
Here is a list of some of the weirdest laws you never knew existed—they're quirky.
I've compiled a list of 17 weird laws around the globe you may not believe exist. Some of these laws have been repealed, but some are shockingly still on the books.
It's legal to beat your wife on Sundays, on courthouse steps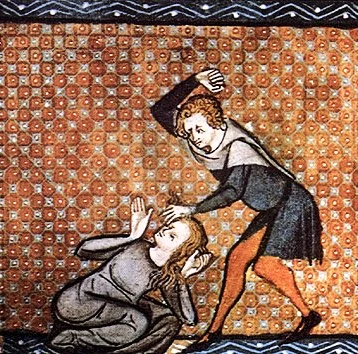 In West Virginia, It is legal to beat your wife so long as it is done in public on Sunday, on the courthouse steps.
The Violence Against Women Act of 1994 (VAWA) was a United States federal law (Title IV of the Violent Crime Control and Law Enforcement Act, H.R. 3355) signed by President Bill Clinton on September 13, 1994.
However, in 2002, the some recommendations were tabled and a new bill was introduced in the Parliament in 2005.
After the assent from the President, the Protection of Women from Domestic Violence Act came into effect in 2006.
It's illegal to chew gum in Singapore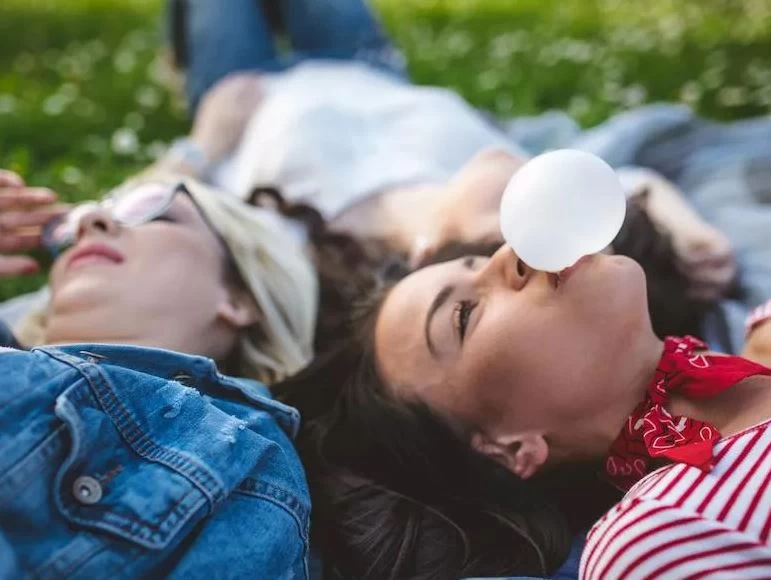 Anyone importing, selling or making gum in Singapore can get fined and/or jail time, with the exception of nicotine and dental gums offering therapeutic value.
The law was passed after vandals used chewing gum to mess with the Mass Rapid Transit system and the Housing and Development Board spent $150,000 a year to clean gum liter.
Hence, Singapore banned all gum substances in 1992.
It's illegal to swear in the UAE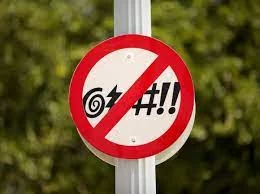 In United Arab Emirates (UAE), under Article 373 of the UAE Penal Code, "swearing disgraces the honour or the modesty of a person".
Swearing could get a person fined, jailed or deported.
Interestingly, this isn't just for saying the inappropriate words aloud it also includes indecent physical gestures and extends to text messages and social media, as well.
Not even indecent emojis are allowed.
Don't die without a pre-purchased burial plot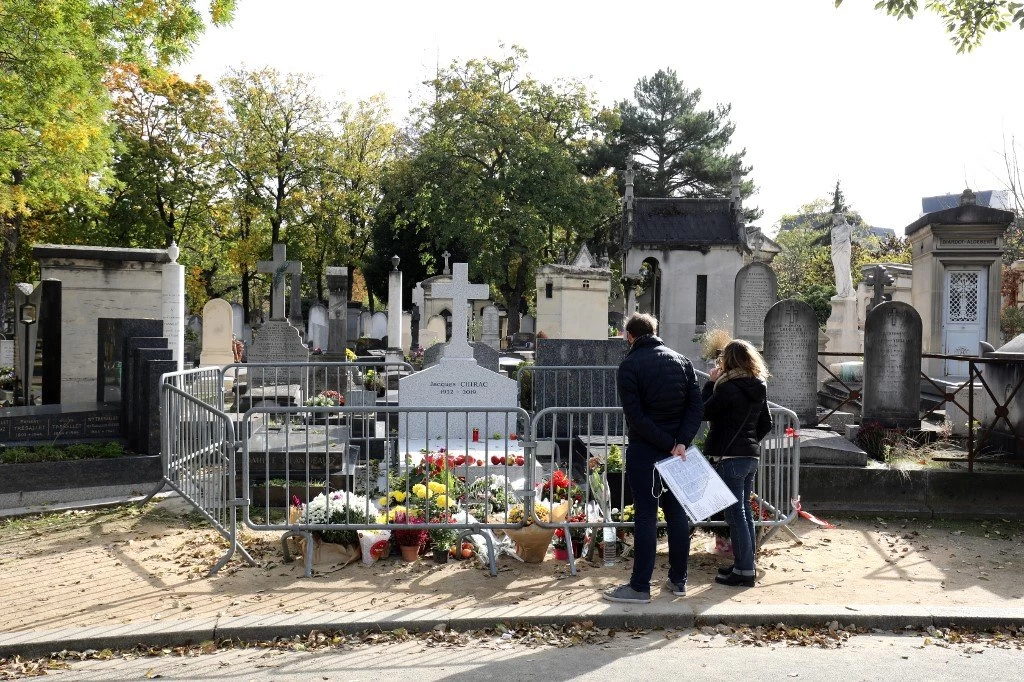 In France, there is a town named Sarpourenx, where a person cannot die within the city limits unless he/she already have burial plot purchased in the local cemetery.
This has to do with the fact that the cemetery is full, so the mayor issued an ordinance in 2008.
In Georgia, it's illegal for your chicken to cross the road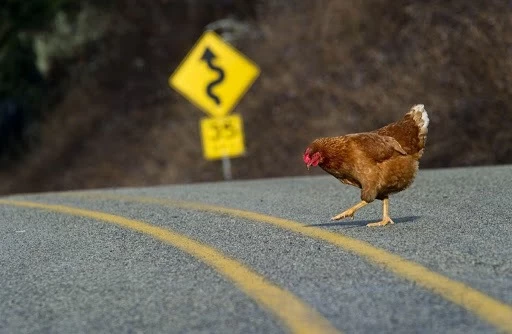 In an effort to encourage people to keep their chickens under control, there is a statute in Quitman, Georgia, that says you can be fined if your chicken should get loose.
This means it cannot cross the road to get to the other side.
Walk your dog thrice a day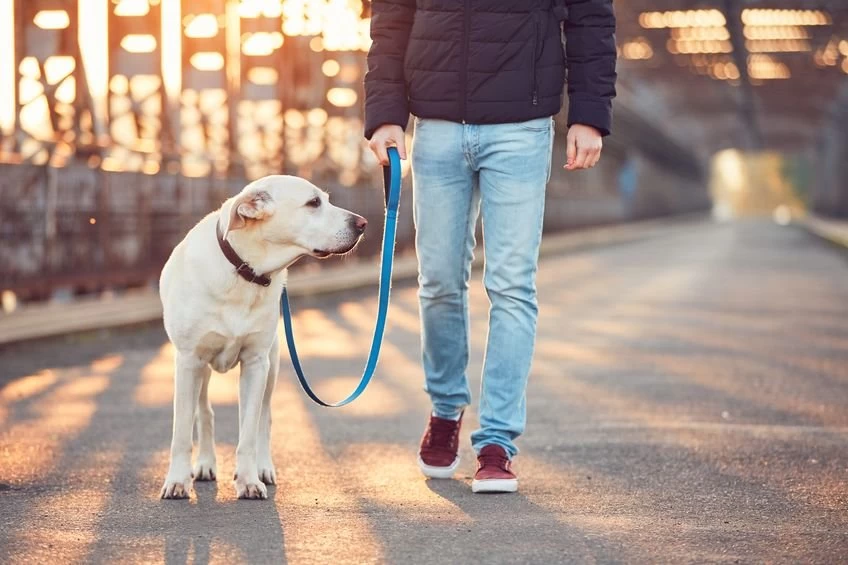 If a person do not walk dog at least three times per day in Turin, Italy, he could face a fine up to 500 euros.
It's also a crime to dye a dog's hair for aesthetics, so no pink poodles here.
You cannot be overweight in Japan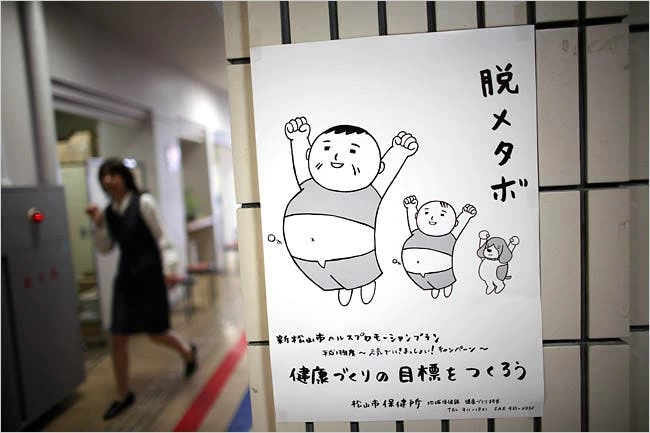 In a bid to prevent obesity in its citizens, Japan created the Metabo Law. This requires people between the ages of 40 to 74 to have an annual waist measurement performed at the doctor.
Fines will be incurred if men have waists over 33.5 inches or 35.4 inches for women.
It's illegal to practicing occult arts in Maryland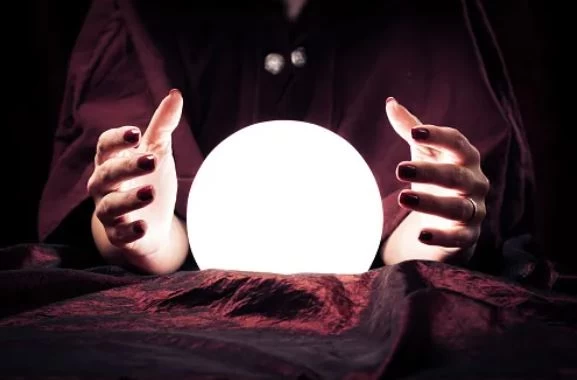 Whether it is through tarot cards, palm reading or any other method, fortune telling is banned across the state of Maryland.
It's illegal there to practice "occult arts" - defined as "fortune telling, astrology, phrenology, palmistry, clairvoyance, mesmerism, spiritualism, or any other practice or practices generally recognized to be unsound and unscientific whereby an attempt or pretense is made".
If caught, a person could receive a fine up to $500 and even up to a year in jail.
Flush before 10:00 pm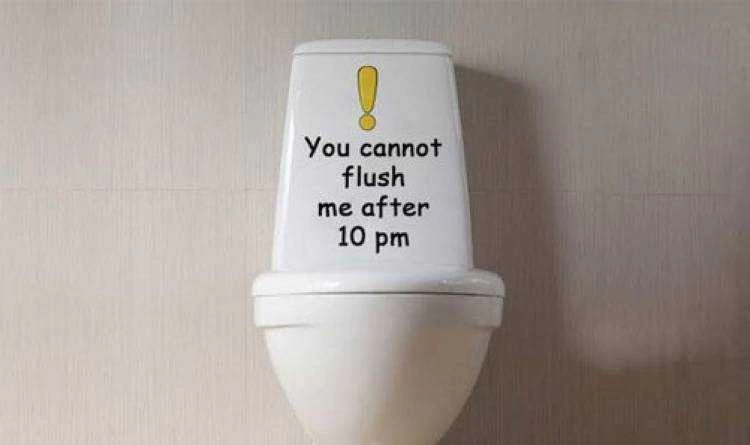 In Switzerland, it is common courtesy to not flush your toilet between 10pm and 7am as it may lead to disturbance during people's allocated sleeping time. Even though this is not a blanket ban or government-mandated, landlords in Switzerland are given a free reign to set their own house rules.
No eavesdropping in Oklahoma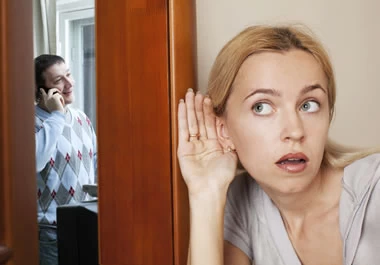 According to state law, "every person guilty of secretly loitering about any building, with intent to overhear discourse therein, and to repeat or publish the same to vex, annoy, or injure others, is guilty of a misdemeanor".
'Idiots' can't vote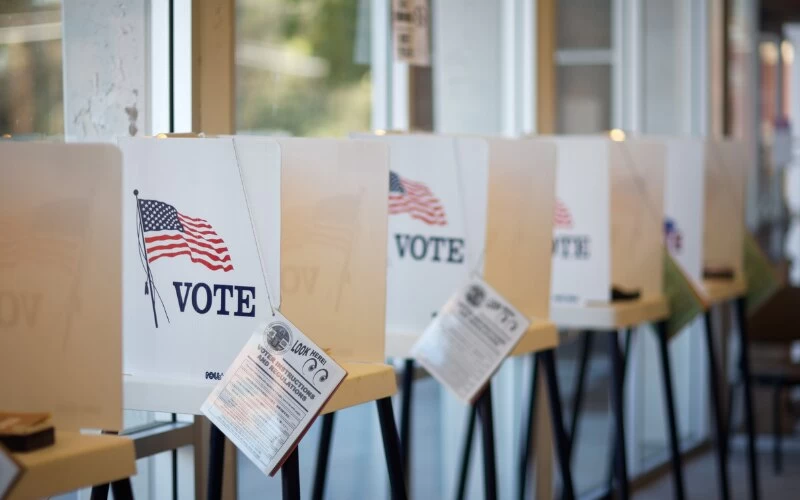 For over a century, New Mexico law stipulated that "idiots" were ineligible to vote.
However, in 2016, the discriminatory language - which referred to mentally disabled people - was finally repealed.
No bulletproof vests while committing murder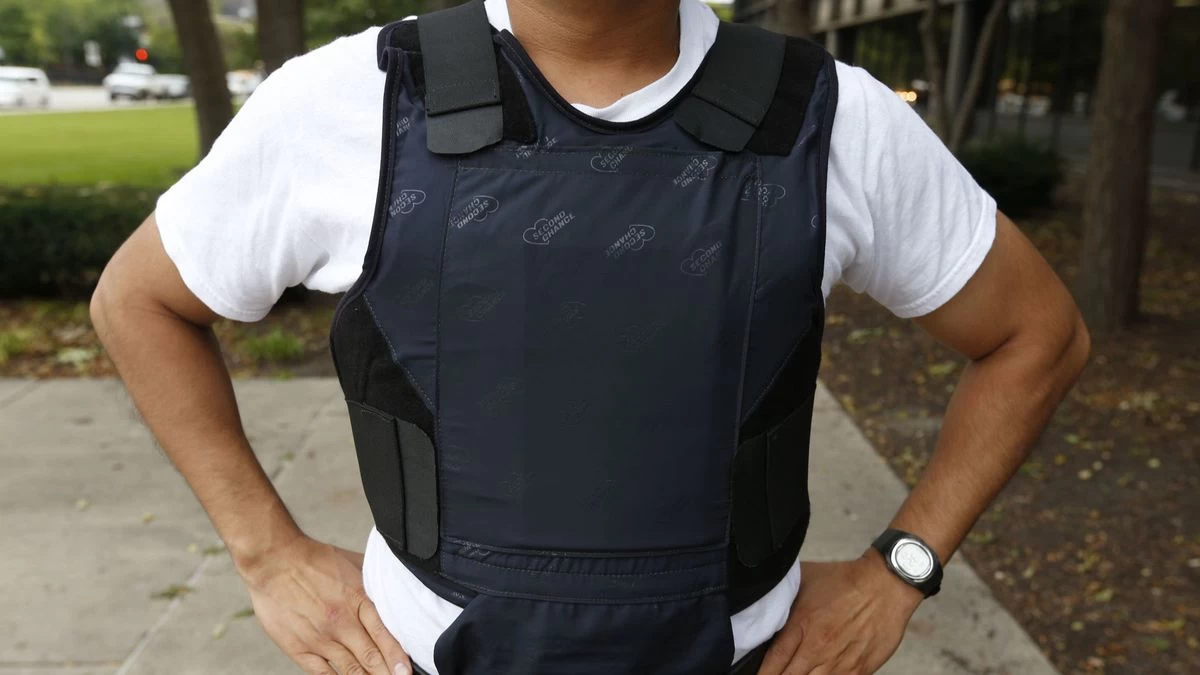 In New Jersey, according to state law, it's a third-degree crime to wear a body vest while "engaged in the commission of, or an attempt to commit, or flight after committing or attempting to commit murder, manslaughter, robbery, sexual assault, burglary, kidnapping, criminal escape or assault".
No lying down on the sidewalk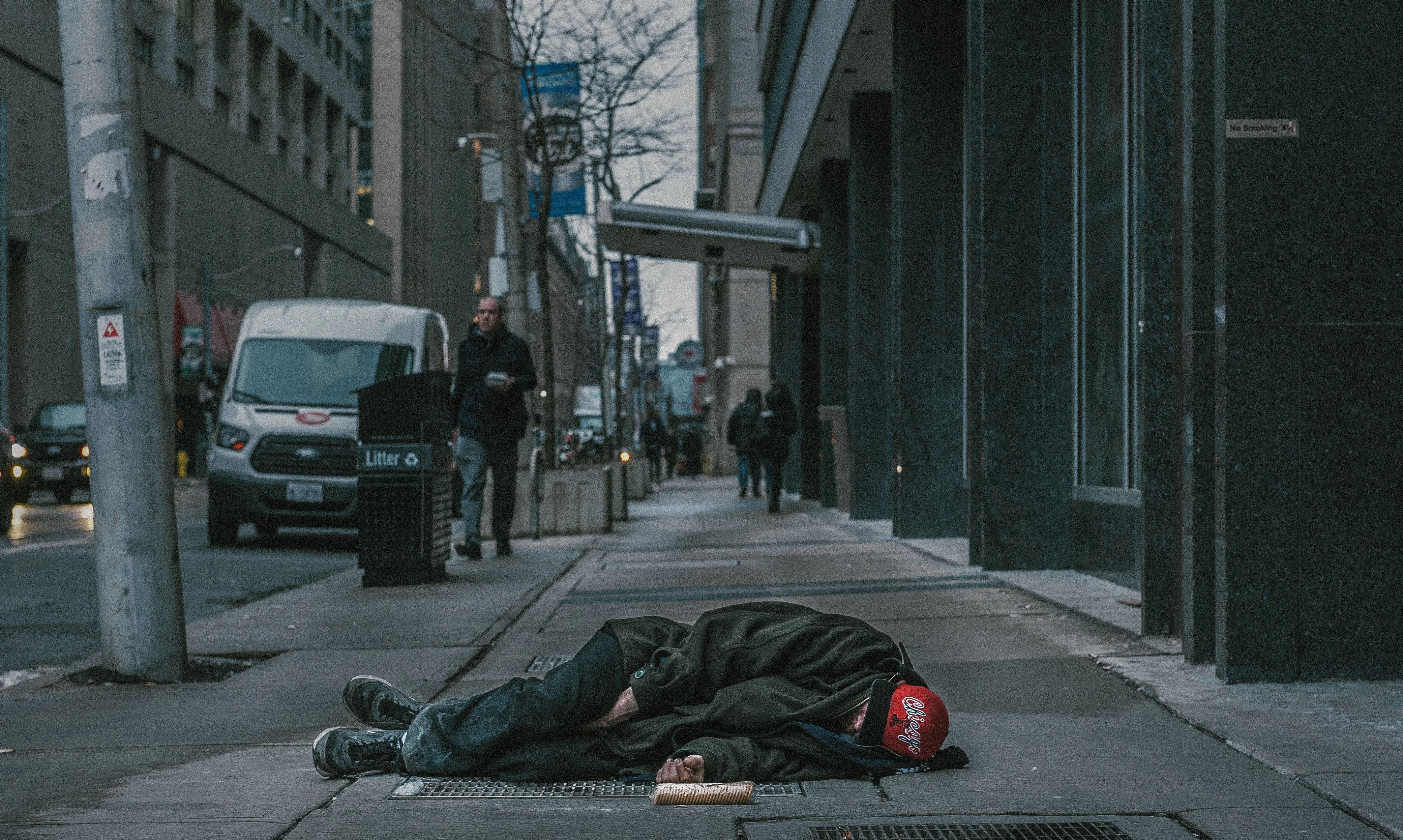 In Reno, Nevada, it's illegal to sit down or lie down on a public sidewalk. The law states that "no person shall sit or lie down upon a public sidewalk, or upon a blanket, chair, stool, or any other object placed upon a public sidewalk in the Downtown Reno Regional Center".
It's illegal to dye baby chicks, other fowls or rabbits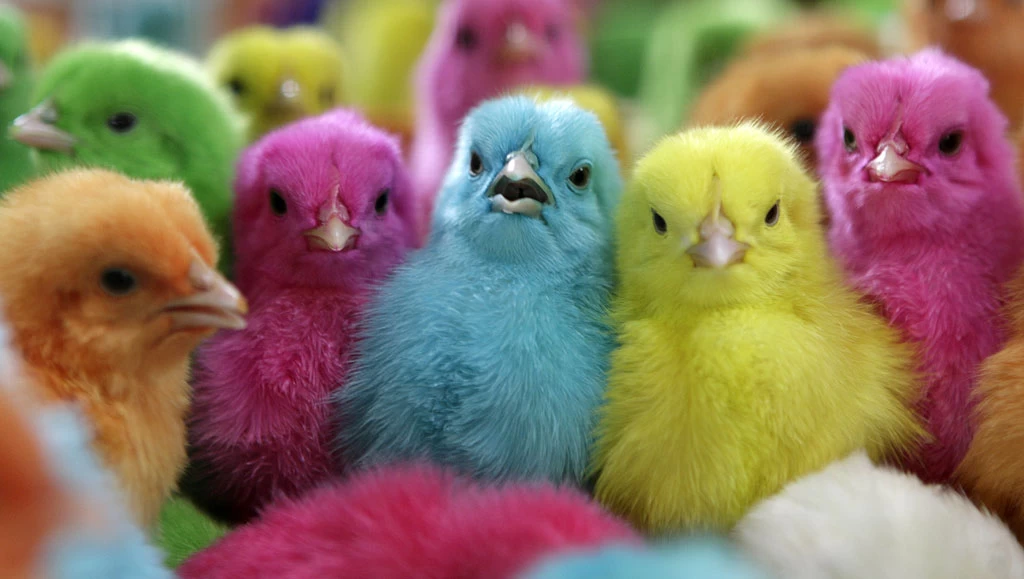 In Chicago, it's illegal to sell or display "living baby chicks, ducklings, goslings, or other fowl or rabbits which have been dyed, colored or otherwise treated so as to impart to them an artificial color".
No water pistols on New Year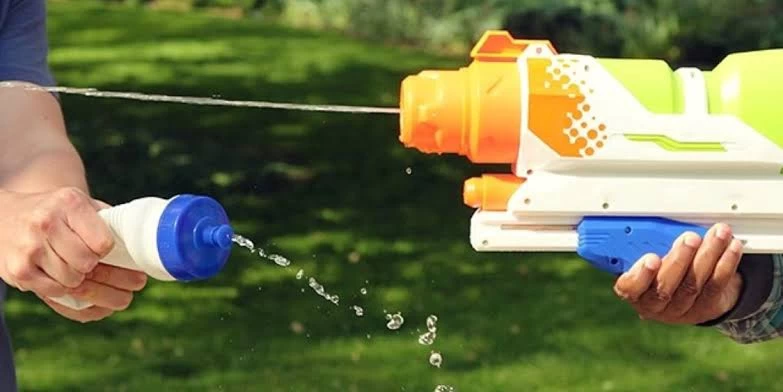 New Year celebrations in Cambodia get so crazy that the capital city of Siam Reap won't allow for the sale of water pistols leading up to and during its big celebrations.
The ban went into place to prevent "traffic accidents" and "public disorder".
Apparently, any other time of year is okay for a water gun fight, but if you go for New Year's, shop owners won't sell plastic toy.
In Denmark, it's illegal to wear a mask in public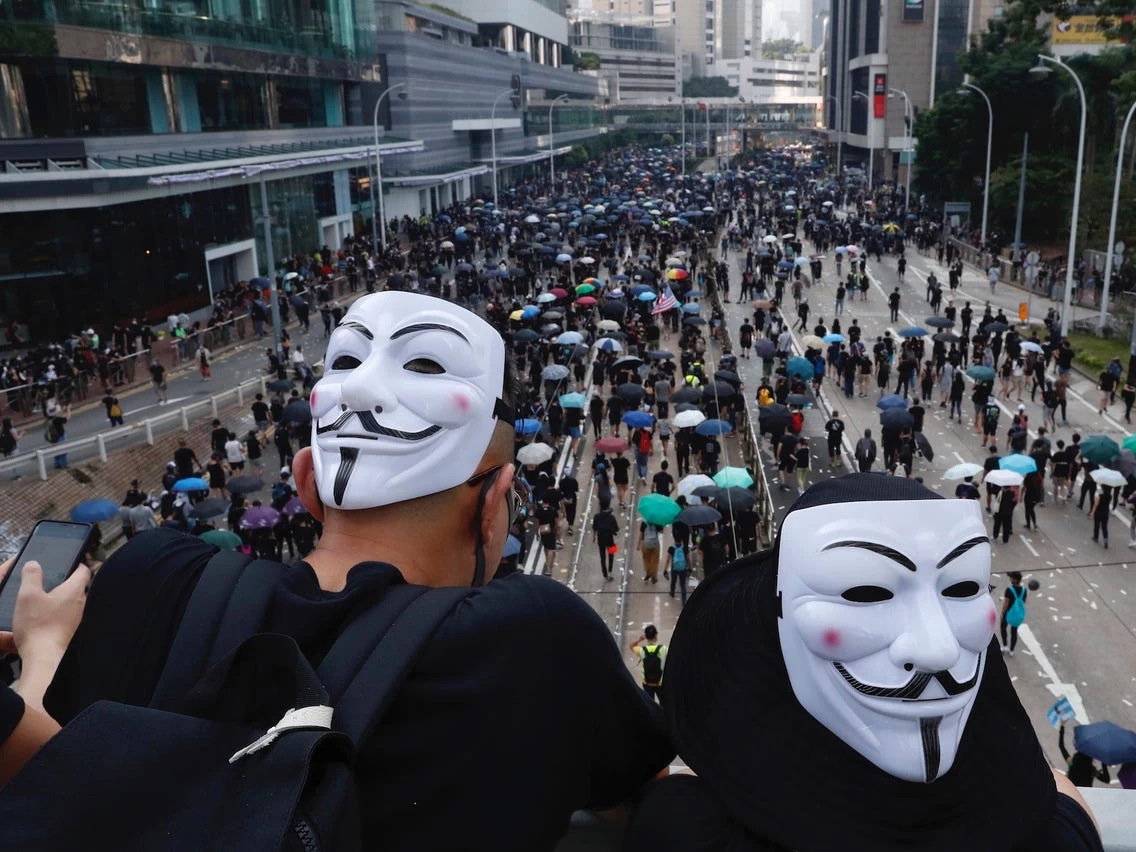 Not only masks, the Danish government wants to stop anyone from covering their faces in any way in public spaces.
This includes masks, helmets, scarves, hats, fake beards and even burkas.
The controversial ban went into effect in August 2018.
As per officials, the ban helps to properly identify people during crowded events, should anything negative happen and someone need to be identified.
It's Illegal to Feed Pigeons in Venice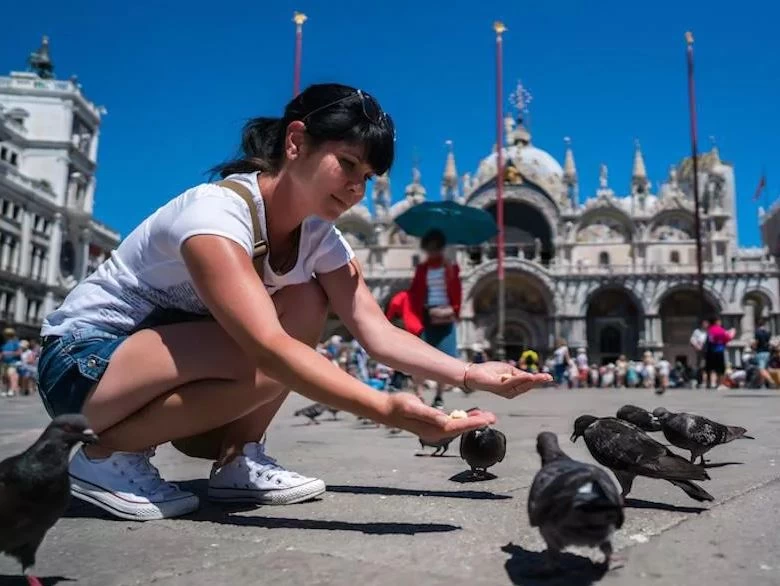 With thousands of pigeons descending upon Saint Mark's Square and Venice, lured by the the tourists readily handing out food in exchange for Instagram-worthy photos, Venice lawmakers officially made it illegal to feed the pesky fowl in 2008.
It is said the cleanup from the birds cost each citizen €275 per year, so now, the tables are turned.
If caught feeding the pigeons, a person could face fines of up to €700.
Omicron threat: Sindh govt braces for new Covid curbs, allows schools to remain open
The provincial home department, in line with the NCOC's recommendations, has announced new curbs, which will be applicable from December 1-15.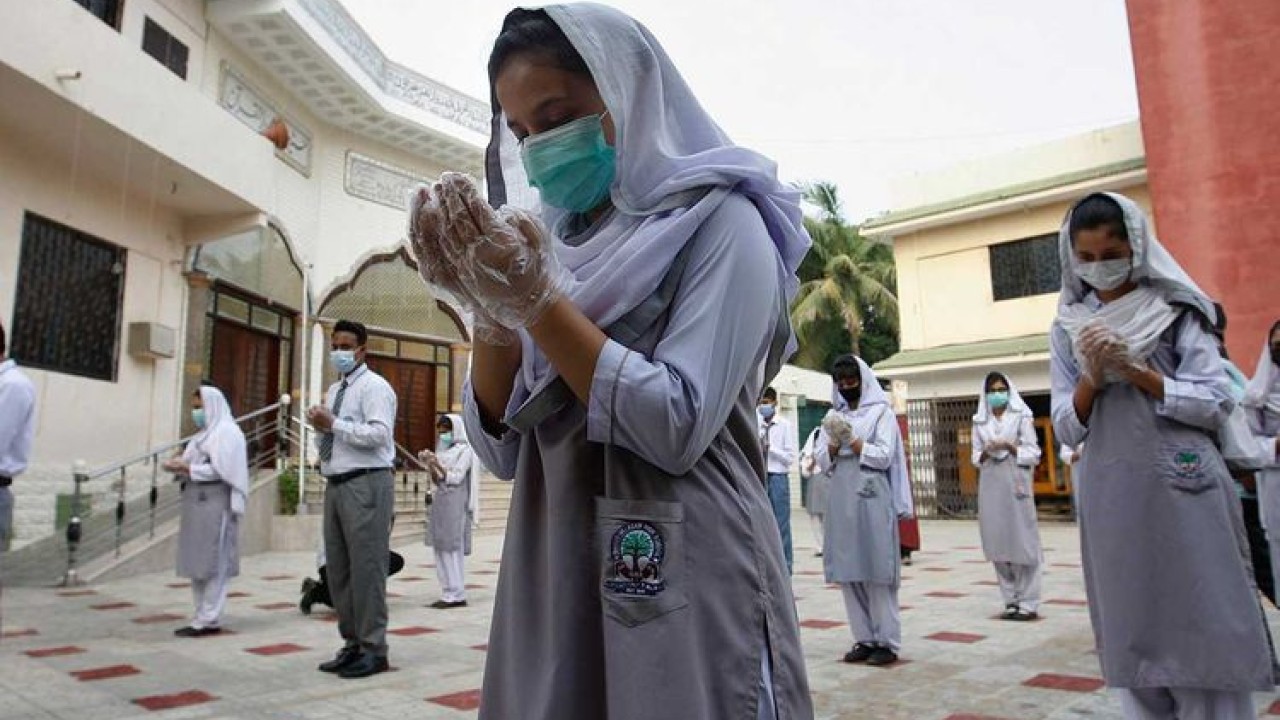 The Sindh government on Tuesday announced that educational activities would continue across the province, but at the same time, announced new curbs as it braces for omicron, the latest coronavirus variant.
Pakistan had last week announced a ban on entry from six southern African countries as well as Hong Kong "due to threat" from the new COVID-19 variant.
In a notification, the Sindh Home Department said the National Command and Operations Centre had placed Karachi, Sukkur, and Sanghar in "category B" (cities with good vaccination progress) while other cities of the province fell under "category C" (cities with low vaccination progress).
The home department, in line with the NCOC's recommendations, has therefore announced new curbs, which will be applicable from December 1-15. Indoor and outdoor gatherings are only allowed for vaccinated individuals with the following cap:
Karachi, Sukkur, and Sanghar — indoor 500 people and outdoor 1,000 people. Other cities, divisions — indoor 300 people and outdoor 1,000 people.
Indoor dining is only allowed for fully vaccinated individuals till 11:59pm. In Karachi, Sukkur, and Sanghar, it will be allowed at 70% occupancy, while in other cities and divisions, the maximum cap is 50%.
Outdoor dining is also allowed for fully vaccinated individuals throughout the province till 11:59pm. Takeaway and drive-through services can function 24/7, given that they follow
Indoor and outdoor ceremonies are allowed only for fully vaccinated individuals. Karachi, Sukkur, and Sanghar — indoor 500 individuals and outdoor 1,000 individuals.
Other cities, divisions — indoor 300 individuals and outdoor 1,000 individuals.
Markets and business activities can continue till 10pm, while essential services — pharmacies, medical facilities, vaccination centres, petrol pumps, CNG stations, and others — can function 24/7.
Amusement parks, water sports, and swimming pools in individuals Karachi, Sukkur, and Sanghar can function at 70% occupancy, while in the remaining cities and divisions the cap is 50%.
Public parks, however, will remain open under strict COVID-19 protocols. Contact sports are allowed for fully vaccinated individuals.
Shrines will remain open, however, only fully vaccinated individuals will be allowed to visit the places. Routine office timings will be followed and 100% attendance is permitted. The employees should be fully vaccinated.
Only fully vaccinated individuals can exercise at indoor gyms. Public transport can operate with 80% occupancy and only fully vaccinated individuals can benefit from the service. Wearing masks is mandatory.
Cinemas can entertain fully vaccinated individuals and can operate without time restrictions. Railways will operate with 80% occupancy and only fully vaccinated individuals can benefit from the service. Wearing masks is mandatory.
District administrations may impose broader lockdowns in areas under their jurisdiction. They can also smart and micro smart lockdowns in specified areas. Wearing masks shall be compulsory in public spaces.
All education institutes will follow 100% attendance with a focused campaign to vaccinate students above 12 years of age.
Seven die after eating poisonous turtle meat
Tortoise meat consumption is generally considered safe. But selenium toxins, which are rarely found in turtle meat turn the meat toxic and deadly to consume.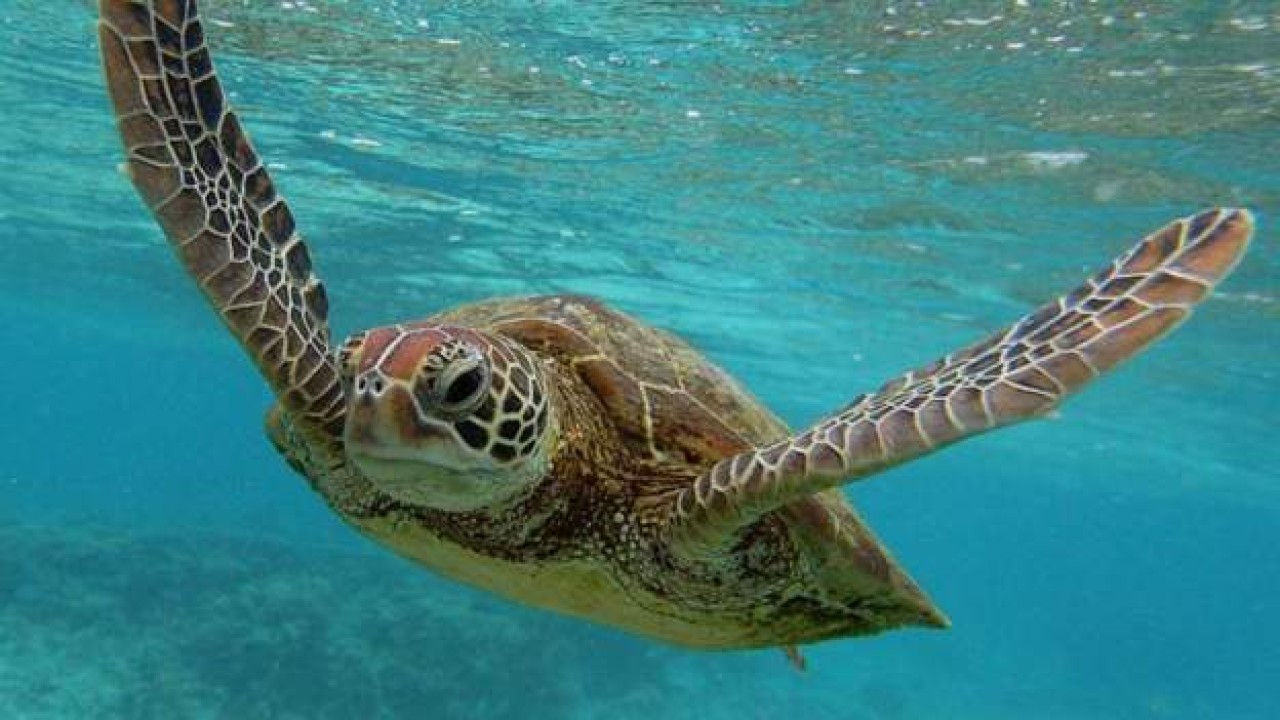 Seven people, including a three-year-old child, have died after eating a poisonous tortoise meat on the island of Pemba in Tanzania, Africa.
As per police, firstly the minor died after eating poisonous tortoise meat followed by two more deaths at night and then four more on Sunday.
Doctors say that the poisonous meat of tortoise affects children the most.
In rare cases turtle meat can be toxic due to a type of food poisoning known as 'chelonitoxism'.
Local police commander said that at least five families on Pemba, which is part of the semi-autonomous Zanzibar islands, ate the turtle meat last Thursday.
Moreover, 38 people were admitted to hospital, but most were discharged and the three who remain are said to be in a stable condition.
Tortoise meat consumption is generally considered safe. But selenium toxins, which are rarely found in turtle meat turn the meat toxic and deadly to consume.
The meat is a common delicacy among those living on Tanzania's islands and coastal areas but the authorities have now banned the consumption of turtles in the area.
Earlier in March, 19 people succumbed to death in Madagascar after eating tortoise meat.
Bilawal says PPP to hold PM Imran accountable for making people's lives miserable
The PPP chairman warns Imran Khan will not be allowed to run away from the country.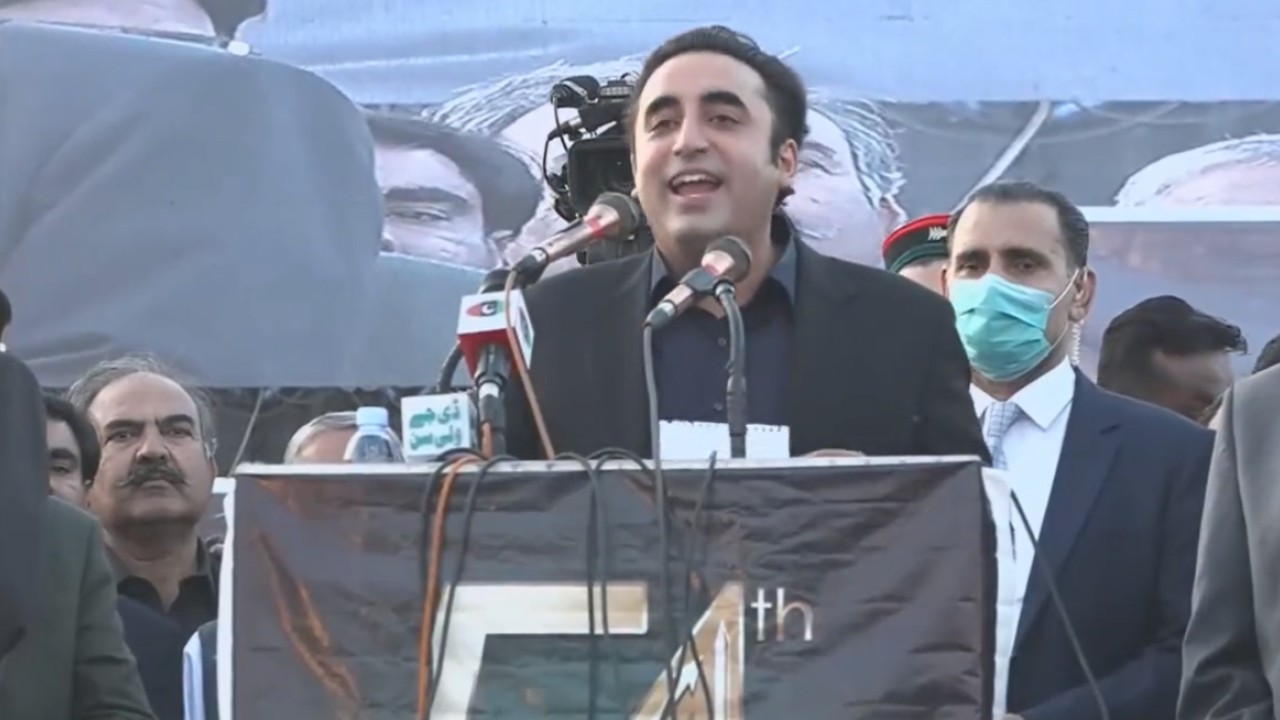 PESHAWAR: Pakistan Peoples Party Chairman Bilawal Bhutto-Zardari Tuesday said the masses would hold Prime Minister Imran Khan accountable for every misery he had incurred upon people.
The country has been facing complete failure of a government that is "toying with Pakistan's future and its people," he said while addressing the PPP's 54th foundation day event.
Bialwal said after three years every Pakistani was aware that the real face of 'tabdeeli's' was surging inflation, historic poverty and unemployment, adding those were the antics of Khan, and this is 'Naya Pakistan'.
Talking about the recently gone viral tapes, which allegedly featured ex-chief justice of Pakistan Saqib Nisar and another of PML-N Vice-President Maryam Nawaz, he said: "Let the conspirators plot their conspiracies, let people leak tapes, we will struggle along with the people and foil every conspiracy."
Bilawal, reciting a poetic verse for PM Imran Khan, said: "Tumse pehle wo jo aik shaks yahan takht nasheen tha, usko bhi apne khuda hone par itna he yaqeen tha (the person who held the reins before you, was confident of being a god, just like you)."
The PPP chairman told PM Imran Khan that "only oppress people to the extent which you can yourself bear", as he reminded the premier that people who sat in his office earlier were also of the view that the country's future depended on them.
The PPP chairman said people who had earlier blamed PPP leaders for corruption and "phoned courts to take action against them", are now certified "thieves".
Bilawal asked PM Imran Khan to halt his "anti-democratic methods", as he vowed that in the upcoming local body elections, PPP and the masses would hold him accountable.
"Imran will not be allowed to run away. No plane would land late at night to fly him to Saudi Arabia or London," Bilawal warned the premier.
The PPP chairman announced that the party would hold countrywide protests against the constant increase in petrol price on December 10. On December 17, after Friday prayers, PPP workers would protest against the ongoing gas crisis at their district headquarters.
Following these, a historic rally will be held in Garhi Khuda Bakhsh, where an action plan against the incumbent government would also be announced.
Criticising the government for inflation in the country, the PPP stalwart said prices of basic commodities increased manifold in recent months just because of a lack of planning and vision.
"PPP will stand with the inflation-hit masses in taking "revenge" from the incumbent government," he maintained.