'Spiritual democracy and its followers'
There are such 'seasoned and shrewd' politicians present in Captain's cabinet who are crying out for wisdom every day to invite us to think.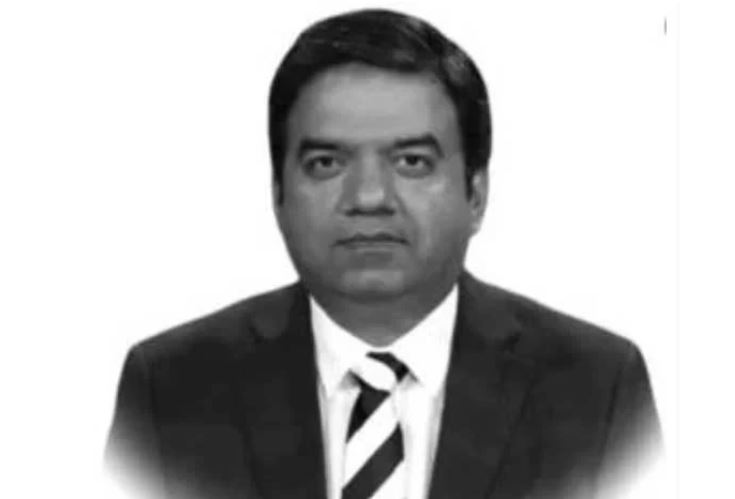 The pearl of the latest wisdom was discovered when Federal Minister for Kashmir Affairs Ali Amin Gandapur, while addressing a gathering, told the people about the recipe for combating inflation. He said: "9% inflation is nothing in the country. Eat nine less morsels of bread out of 100 morsels and consume nine sugar grains out of 100 grains."
What the minister said is in fact an example of the captain's vision, in fact "spiritual democracy" is at work in the country. Yes! Spiritual democracy. The new system was unveiled on the captain's birthday on October 5, when renowned singer and filmmaker Salman Ahmed premiered a documentary on the Prime Minister's birthday-- "Spiritual Democracy" --at the Governor's House in Karachi. When the announcement was made, I was shocked to hear the name of the film, but when the detailed report of the premiere came, I was satisfied that there is indeed democracy in the country which does not look like me because it is "spiritual".
The documentary includes a detailed interview with the captain, in which the captain uses the term super virtual democracy and defines it. He says "being human is spiritual and where democracy is in the interest of the people it is spiritual democracy". Wow, what to say. The philosophy of the system of government that emerged from ancient Greece and what form it took when it reached Pakistan is amazing.
Inflation is setting new records every year during the PTI's three-year rule. It's common practice for food items to disappear from the market and then return to the market at double the price. The price of sugar, that disappeared from market, was more than doubled by the government and was brought back to the market with new rates. When the flour disappeared, it appeared with a new rate. The petrol pump owners stopped the supply of oil and set an arbitrary price. We used to consider these three years of "successful" measures as bad governance and incompetence because we were unfamiliar with the "spiritual version" of democracy.
One of the basic requirements of "spirituality" which is also called mysticism and behavior is self-purification ie less food, less sleep and less talking. In fact, the captai's spiritual government continued to increase the prices to guide the nation, so that the nation would eat less, if the stomach was full, then the nation would fall asleep in a state of negligence. Efforts have also been started on talking less, like most journalists and anchors usually speak, the Media Development Authority Bill has been introduced to get rid of this habit. When the media will be quiet, the nation will also have no topic to discuss and debate. Thus the basic requirements of self-purification will be fulfilled automatically.
Ali Amin Sahib is a high-ranking Sufi (saint) involved in this spiritual government, so those who misunderstand his advice to eat less as a government official are misguided, they should immediately repent and be afraid of being caught.
One of the most important virtues of spiritual democracy is "U-turn". There is also an explanation of this in the interview included in Salman Ahmed's documentary. The captain was asked, "You have issued many statements in the past but later did the opposite." To which teh prime minister stated, "If you make a statement somewhere, you have no idea that the surrounding conditions may change".
Salman Ahmed's documentary and the minister's statements have opened the eyes of less knowledgeable people like me. Growing poverty, unemployment and other economic and social problems are now to be solved under the spiritual system, giving jobs to the people is not the mission of the government, the nation should spend its time in "meditation" and should go to anchorage in case of being hungry. Earlier, instead of providing employment opportunities, the policy of anchorages could not be exposed to the ignorant and in my ignorance I committed the sin of criticizing it as well, which is now the time to repent.
The first and foremost requirement of spirituality is "Iradat Sheikh" ie perfect follower of the Murshid (Who is followed). Since spiritual democracy is established in the country and the Prime Minister, as the head of this spiritual democracy, holds the rank of Murshid Kamil (Who is followed in total), any criticism of him is nothing but misguidance and disobedience can lead him astray. The government sometimes arranges "light" punishments with the help of law enforcement agencies and, if necessary, with the help of unknown individuals to bring the lost to the right path and teach obedience to the Sheikh.
Most of the misguided and disobedient people are also from media and opposition but true followers of Murshid Kamil bring some new prescription every day to bring the rest of the nation on the right path. Whether its new NAB ordinance or Media Development Authority Bill ... and so on, many prescriptions have not only been proposed but will also be strictly enforced. If the government completes its term, the entire nation will have reached many levels of spirituality and will be seen wandering everywhere.
Young poet Syed Shadab Asghar of Rohtas India says in his poetry:
کچھ تو اس کی بے حسی سے مر گئے
اور کچھ سادہ دلی سے مر گئے
Someone should explain to the spiritual democrats that the dervishes have no interest in the government, they have nothing to do with the court and the government, politics and government have nothing to do with spirituality, mysticism and conduct. The one who has to reach spiritual heights should wear green robes, go to the deserts and sit in solitude and enjoy meditation.
Those who recommend eating less snacks may not be aware that people don't even have one meal at a time. The lower middle income scale was used to measure poverty in Pakistan, according to data released by the World Bank in June this year on people living below the poverty line. In this regard, the number of poor in Pakistan was 39.3% in 2020-21 and is likely to remain 39.2% in 2021-22.
If you look at the data of the World Bank, it is estimated that there is hunger in every house and the dervish ministers are advising to reduce the number of snacks.
I am recalling the poem of Balwan Singh Azar at the moment:
لوگ بھوکے ہیں بہت اور نوالے کم ہیں
زندگی تیرے چراغوں میں اجالے کم ہیں
Final phase of AJK LG polls being held today
The polling process which has been started at 08:00 in the morning will continue till 05:00 pm.
Muzaffarabad: In Azad Kashmir, polling for the 3rd and last phase of local government (LG) elections in three districts of Mirpur Division including Mirpur, Kotli and Bhimbher is being held on Thursday.
The polling process which has been started at 08:00 in the morning will continue till 05:00 pm.
In the third and final phase, more than 1.2 million voters will use their right to franchise to elect their representatives on 1,084 seats.
Polling in the first phase was conducted on November 27 in Muzaffarabad division while second phase of the LG polls held on December 03 in Poonch division, while the final phase is going to be conducted on Thursday, December 8.
According to the AJK-Election Commission, polling will begin at 8am and continue until 5pm for which all arrangements had been finalized. Besides the AJK police officials, some 4,200 additional security personnel from Punjab Rangers and Frontier Constabulary (FC) have been deployed on the most-sensitive and sensitive declared polling stations to maintain law and order, it said.
In Kotli district, a total of 569,051 voters, including 263,754 women will cast their vote to elect 58 district council members, and 455 union and urban council members, while in Mirpur district, a total of 365978 voters, including 176,801 women will cast their vote to elect 27 district council and 279 union and urban councils' members.
In district Bhimber, a total of 303,020 voters, including 141,944 women will use their right to franchise to elect 31 district council's and 233 union and urban council's members.
Besides three major political parties — the ruling Pakistan Tehreek-e-Insaf (PTI), Pakistan Muslim League-Nawaz (PML-N) and Pakistan Peoples Party (PPP) — Muslim Conference (MC), Jammu Kashmir Peoples' Party (JKPP), Jamat-e-Islami (JI), Jamiyat Ulema-e-Islam (JUI) and a number of independent candidates are in the run for LG elections.
Elon Musk briefly loses title as world's richest person to LVMH's Arnault: Forbes
Bernard Arnault is the chief executive of luxury brand Louis Vuitton's parent company LVMH.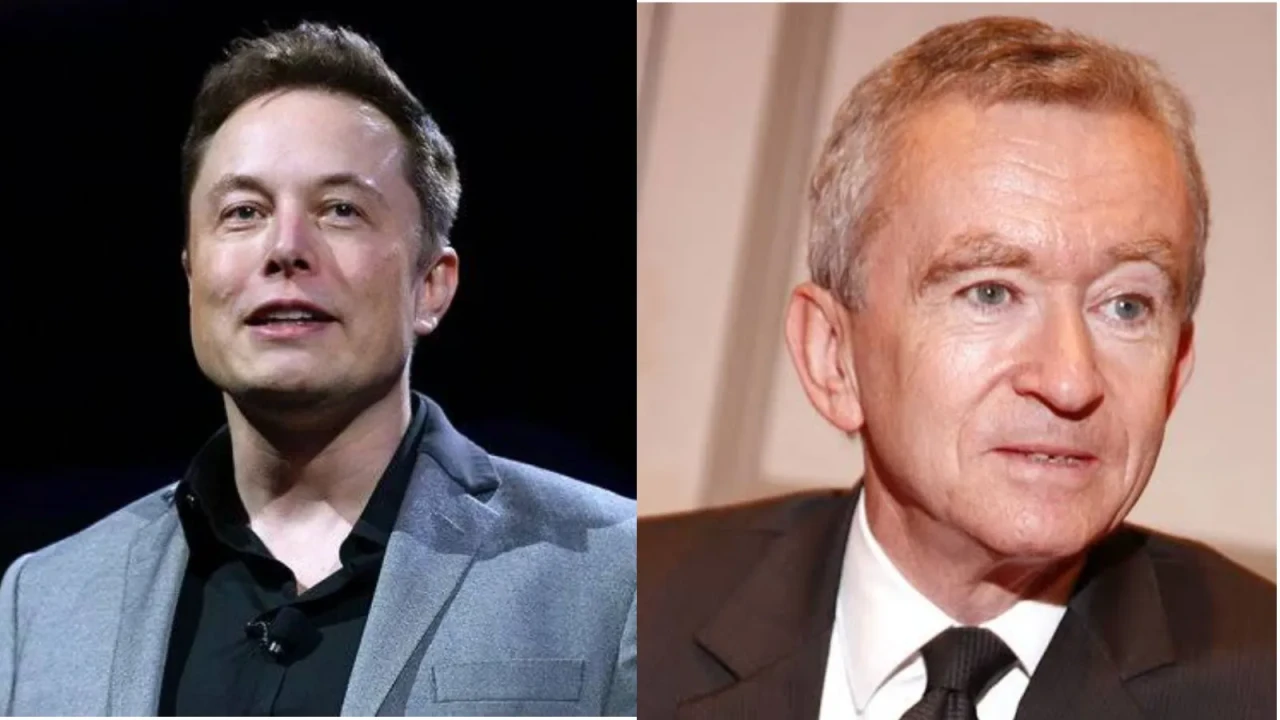 San Francisco: Twitter owner and Tesla boss Elon Musk briefly lost his title as the world's richest person on Wednesday, according to Forbes, following a steep drop in the value of his stake in the electric-car maker and a $44bn bet on the social media firm.
Bernard Arnault, the chief executive of luxury brand Louis Vuitton's parent company LVMH, and his family briefly took the title as the world's richest, but were back at No. 2 with a personal wealth of $185.3bn, according to Forbes.
Musk, who has held the top spot on the Forbes list since September 2021, has a net worth of $185.7bn. Musk took over the title from Amazon.com founder Jeff Bezos.
Tesla shares, which have lost more than 47% in value since Musk made his offer to buy Twitter earlier this year, were down 2.7%.
Musk's net worth dropped below $200bn earlier on November 8 as investors dumped Tesla's shares on worries the top executive and largest shareholder of the world's most valuable electric-vehicle maker is more preoccupied with Twitter.
Tesla has lost nearly half its market value and Musk's net worth has dropped by about $70 billion since he bid for Twitter in April. Musk closed the deal for Twitter in October with $13bn in loans and a $33.5bn equity commitment.
Besides Tesla, Musk also heads rocket company SpaceX and Neuralink, a startup that is developing ultra-high bandwidth brain-machine interfaces to connect the human brain to computers.
"Job will be done": Alleged audio of Zulfi Bukhari, Bushra Bibi gets leaked online  
An alleged audio conversation of Bushra Bibi telling Zulfi Bukhari to sell Imran Khan's watches has emerged.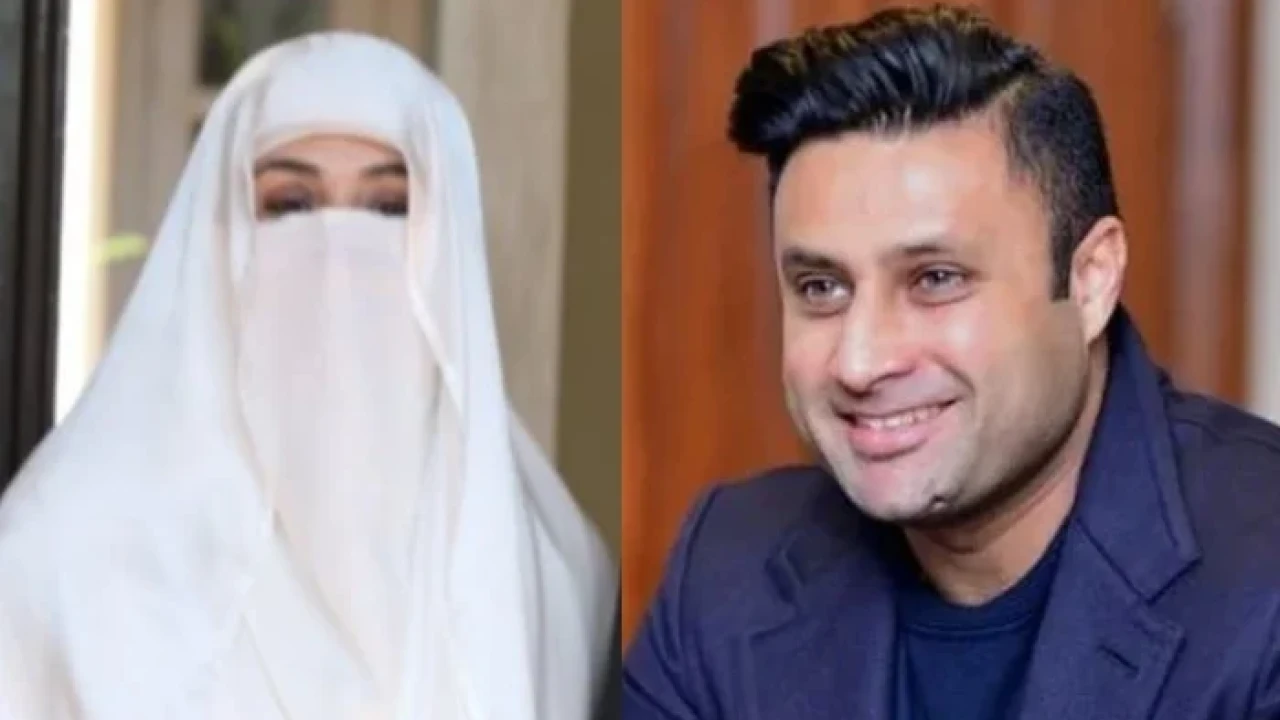 Islamabad: In yet another audio leak, an alleged telephonic conversation featuring Pakistan Tehreek-e-Insaf (PTI) leader Zulfi Bukhari and Bushra Bibi — wife of former Prime Minister Imran Khan — has emerged online, GNN reported Thursday.
The new audio leak unearthed a conversation where Imran Khan's wife asked Zulfi Bukhari to sell the expensive wristwatches owned by her husband.
Both Bushra Bibi and Zulfi Bukhari —after responding to his greeting— can be heard talking about the watches of Imran Khan, which he had received as gifts from foreign leaders.
Bushra Bibi told Zulfi Bukhari that Imran Khan wanted her to hand those watches to him, so he could sell them.
"There are some watches of Khan sahib and he asked me to send these to you (Zulfi Bukhari) so you can sell them as they are of no use to him," said Bushra Bibi in the alleged audio leak.
In response, Zulfi Bukhari nodded to the command and assured Imran Khan's wife that the 'job will be done'.
مرشد کیسے ہیں؟ بشریٰ بی بی اور زلفی بخاری کی آڈیو لیک!#GNN #News_Update #audioleak @sayedzbukhari@ImranKhanPTI pic.twitter.com/i6J50RFh3M

— GNN (@gnnhdofficial) December 8, 2022