Our real assets
Pakistan Tehreek-e-Insaf (PTI) government deserves credit for creating a scheme for overseas Paksitanis through which it has accumulated over $500 million of much needed foreign exchange and facilitated the diaspora.
Roshan Pakistan Accounts are without a doubt one of the best steps taken by the incumbent government.
At a ceremony to mark the occasion, Prime Minister Imran Khan said that over 88,000 accounts had been opened from 97 countries within five months. He said that overseas Pakistanis were a big asset for the country. As for the $500 million, he said that unless the rupee becomes stronger, the econmy won't prosper.
The greenback is, after all, like oxygen for the country. The government claims it has returned loans worth Rs. 6,000 billion. On the other hand, loans increased by Rs.1, 000 billion.
The bitter truth of the matter is that for now, Pakistan's economy is heavily reliant on dollars. Accumulating foreign reserve through overseas Pakistanis is one way of elevating the lives of the people within the country. The treasury needs Roshan Pakistan Accounts. It is one of those rare economic phenomenon, within which lies just victory, with no foreseeable adverse effects.
What exactly is the scheme? Pakistanis who live or work abroad or have declared assets abroad can open online accounts in nine of the biggest banks in Pakistan. Through these accounts they can deposit money or invest in treasury bonds, stock exchange or Naya Pakistan certificates. All that is required are photos, ID cards, passport copies and proof of living or working abroad.
Previously, it was a tedious and difficult process to open a bank account in Pakistan if one lived outside the country. One of the baffling requirements was to be present inside Pakistan. But now, within 48 hours, every overseas Pakistani can have an account, wherever he may be working or living.
Through the Naya Pakistan certificate, nonresident Pakistanis can get a profit of 7% if they invest in the greenback for 5 years. For tenures of 6 months, the rate of return is 6%. If they choose to invest in Pakistani Rupee, they can avail profit of 11% for a 5 year tenure and 10% for a 6 month tenure. Such generous returns on safe investment are. Right now, exceedingly rare.
The investment of $500 million within five months is proof aplenty that overseas Pakistanis are willing to trust the government and the brilliant scheme that is Roshan Pakistan Accounts.
Sindh cabinet approves over Rs22b for development work in flood-hit areas
It was also decided in the meeting that Sindh police will provide security to the Sindh House.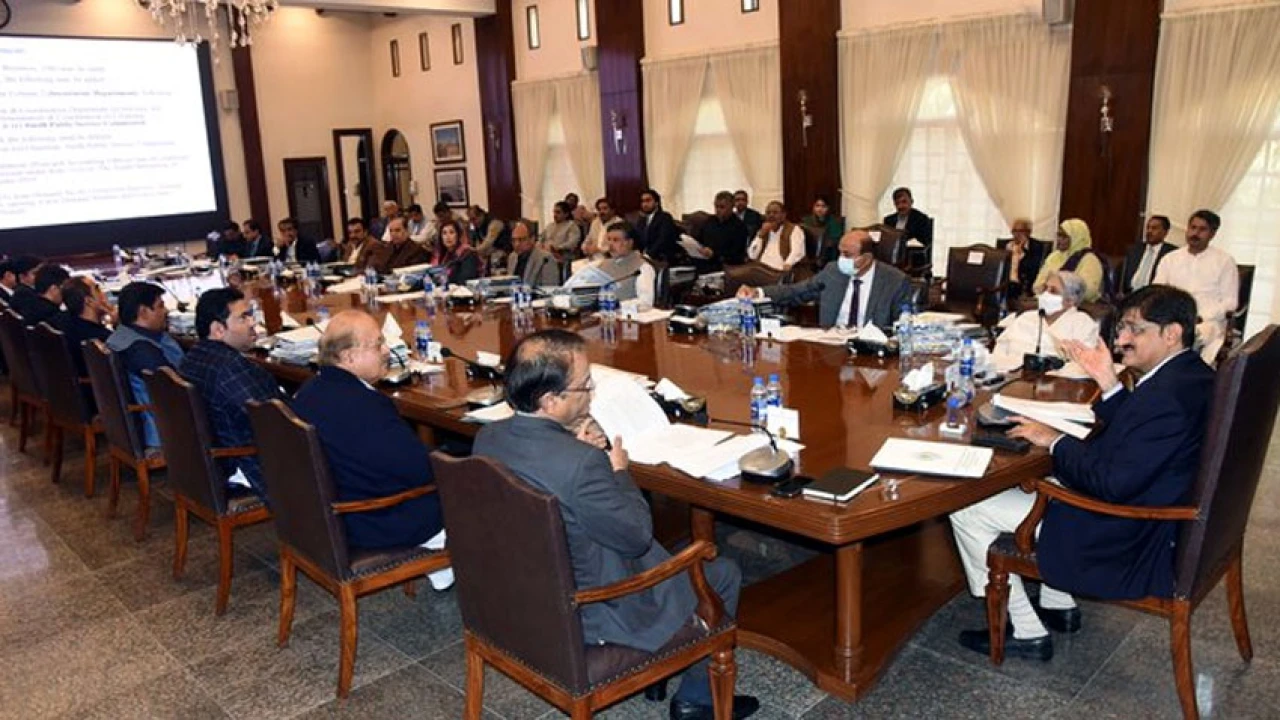 Karachi: The Sindh cabinet which met with Chief Minister Syed Murad Ali Shah in the chair, in Karachi on Monday accorded approval of releasing an amount of over 22 billion rupees for carrying out work on 243 development schemes in the province on which work was stopped due to floods.
The cabinet also approved to extend the scope of Rapid Response Force to all parts of the province and establishment of a Crowd management unit.
It was also decided in the meeting that Sindh police will provide security to the Sindh House.
The Sindh cabinet also approved release of an amount of eleven million rupees for registration and other related works of 75 acres of land area specified for Hyderabad press club.
The cabinet also constituted a committee to preserve and digitalize the record of different provincial departments.
Police round up Pervaiz Elahi's house in Gujrat
The PML-Q leader and former Punjab Chief Minister says that the police are trying to enter his house.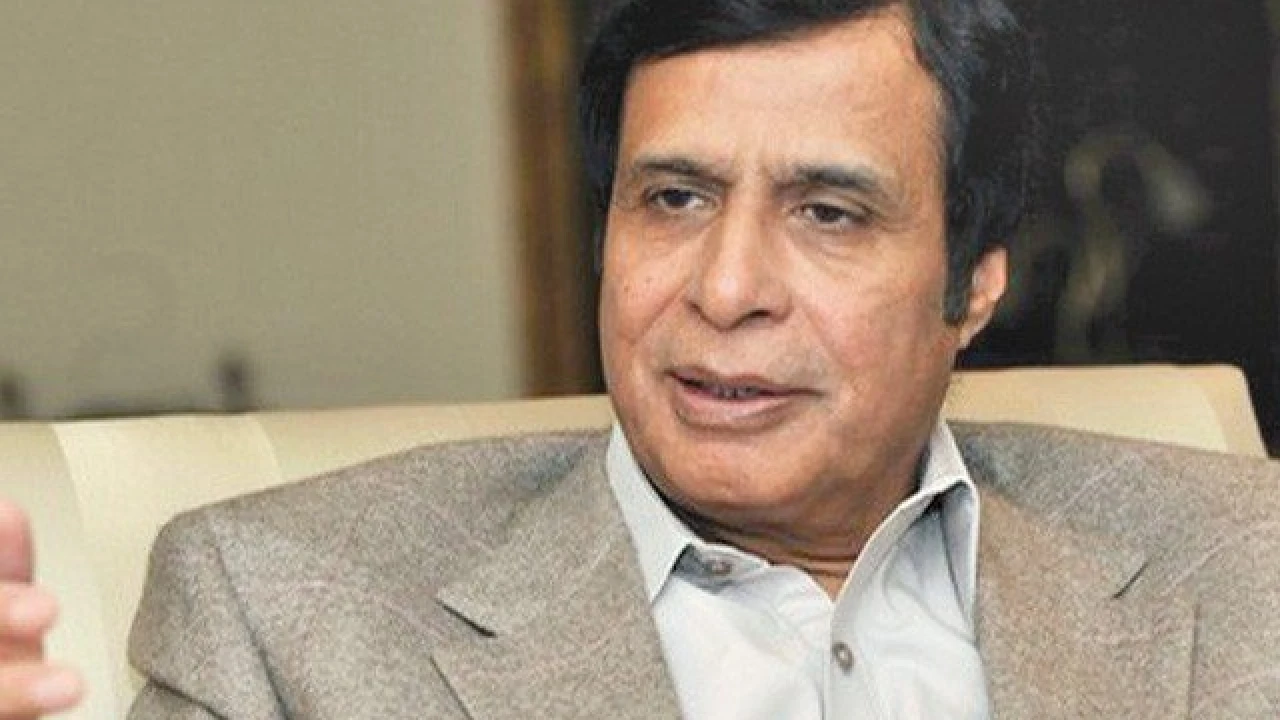 Gujrat: Pakistan Muslim League-Quaid (PML-Q) leader and former Punjab Chief Minister Chaudhary Pervaiz Elahi said that police surrounded his house in Gujrat in a bid to arrest him.
"Police are trying to enter his house," said Chaudhary Pervaiz Elahi in a message to the reports.
Hundreds of police officials were present there outside the home with dozens of vehicles.
This is the second raid of the police in less than a week time.
According to the sources, the police contingent raided the former chief minister's home. Hundreds of police officers and dozens of police vehicles reached there.
On other hand, the police raided the residence of Muhammad Khan Bhatti, the former Principal Secretary to Punjab CM, and tried to arrest him
It may be mentioned here that the Punjab Anti-Corruption Establishment filed a case against ex-chief minister Chaudhry Pervaiz Elahi's former principal secretary on corruption charges.
He was accused of accepting a bribe over Rs460 million in bribes from Punjab Highway Department officials.
SDO Highway Police Rana Muhammad Iqbal had already been arrested on charges of bribery while the ACE has also started the process to arrest Bhatti on corruption charges.
The complainant stated that Iqbal had given millions of rupees to accused Bhatti to get posts of his choice. "Several officials from the communications and construction departments were working for Muhammad Khan Bhatti," it added.
The FIR further divulged that the role of other officials of the department would also be investigated.
Gold price goes bit down amid prevailing economic situation
The latest reports say that the price of the yellow metal (24 carats) has decreased by Rs200 per tola to settle at Rs204,300 in the local markets.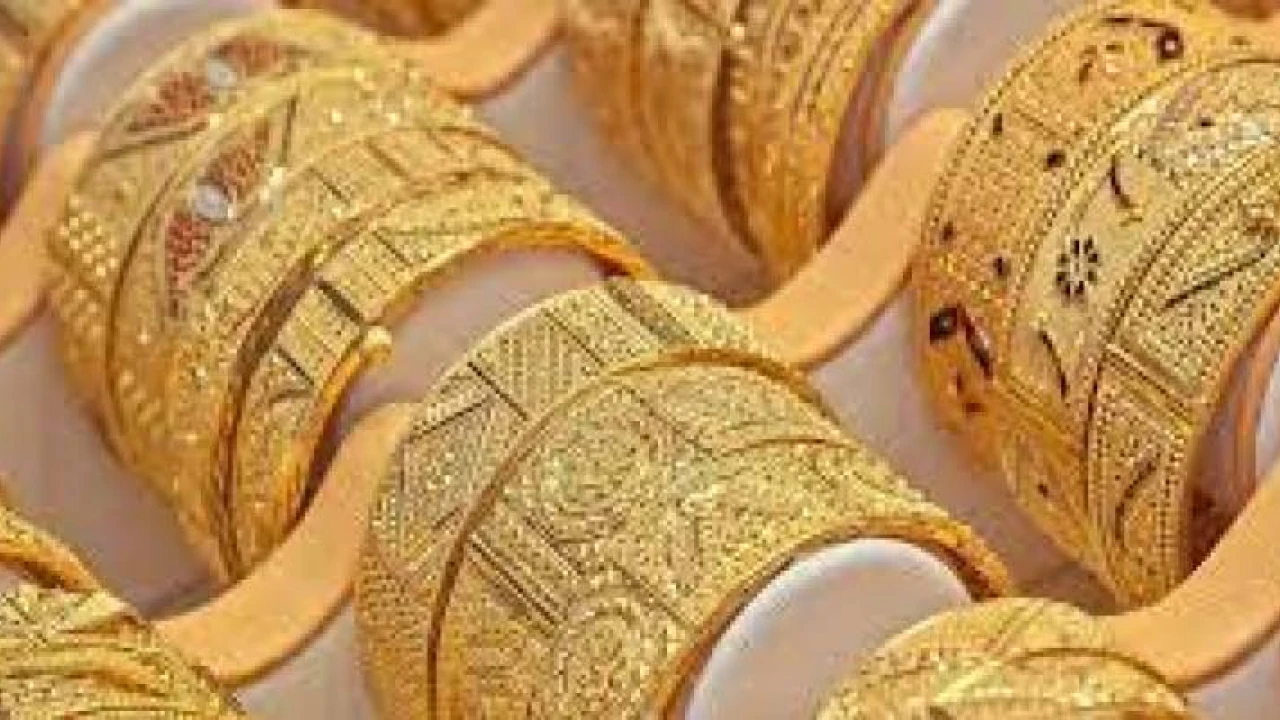 Karachi: Gold prices in Pakistan decreased by Rs200 per tola and Rs172 per 10 grams to settle at Rs24, 30 and Rs175, 154 respectively.
The latest reports suggested that no major change took place in the price of the yellow metal in the local markets as mostly the investors stayed away from their deals amid prevailing economic situation.
The All-Pakistan Sarafa Gems and Jewellers Association (APSGJA) also confirmed the development, saying that there was a slight change in the price.
"The price of gold (24 carats) decreased by Rs200 per tola to settle at Rs204,300," said the traders, pointing out that Rs172 was the decrease per 10 grams to close at Rs175,154,
On Friday, the price of per tola gold went down by Rs4,000 per tola as the relevant markets were mostly bullish last week.
On other hand, the gold price regained some ground in the international market as investment focused it after its price went down last month.
Spot gold rose $5 to $1,870 per ounce, after hitting its lowest level since January 6.