Will the new broom sweep clean?
Lahore was clean. It is not so anymore. Lahore had a functioning waste management system. It is not so anymore. Lahore was envied by Karachi. It is not so anymore.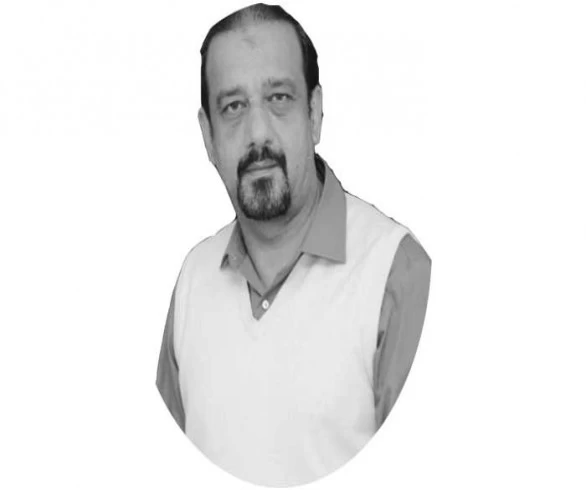 The road that led to this point is winding with twists and turns but not too long.
As begin most misadventures by this government, so did this one, with the positive intention of ending corruption and mismanagement inside Lahore Waste Management Corporation. Provincial Minister for Industries, Mian Aslam Iqbal, was given the additional charge of supervising waste management. Hearing of tales of corruption inside the LWMC, Aslam Iqbal sought written explanations. In reply, Chairman Amjad Ali Noon unleashed a barrage of accusations at the Minister himself. He sought time with the Chief Minister to complain about the matter. Unsuccessful in meeting Usman Buzdar, Amjad Ali Noon hit the jackpot when he met the Prime Minister himself. Till the last news poured in, Noon was not performing his departmental duties while Aslam Iqbal had restrained himself after the volley of attacks launched towards him.
There is still time for Chief Minister Usman Buzdar to take notice of the report handed over to him by the IT Department and the forensic report handed over to him by Auditor General's office.
A problem that LWMC might have to confront sooner than later is that of the 14,000 workers enlisted under its banner, almost 5,000 are ghost employees. PSO provides almost 400,000 liters of fuel to LWMC, of which 315,000 liters are used while 85,000 liters remain unaccounted for. Who is hiding these details? And who will answer for the fact that appointments on higher positions were not made in a transparent manner? Where is the record for contracts given to private entities which would let us know at what rate is waste picked up from the city? What work were female socializers doing while they were hired to create awareness campaigns? Why was a war of allegations started as soon as a monitoring report was demanded? And why is the CFO reluctant to release the details of payments released to private firms?
Questions are being asked about why senatorial contracts were given at 59% higher than the set rates to a firm in Sargodha. About what is stopping Amjad Ali Noon and CEO Imran Ali Sultan are not acting on the forensics report themselves, which points the finger at many wrongdoings. And about who has threatened to file defamation suits, the details of which will be made public soon enough.
From 1947 till 1987, a team of 10,000 was employed to clean up the city. Daily wagers would look after a city of more than 3.5 million. Back then, Lahore was spread over 100 wards, dotted with an open drainage system. With time, the city was divided into zones. In 1990, eight deputy mayors were selected and 8 zones were carved out for them to govern.
In August 2001, the City District Government was founded, after which Lahore was divided into six towns, namely, Shalimar, Wagah, Daata, Gulberg, Nishtar and Iqbal Towns. After 2005, three more towns were added to the mic, Samanabad, Aziz Bhatti and Ravi Town.
Finally, in 2010, the Solid Waste Management Company came into being.
According to Aslam Iqbal, Lahore's waste can be managed with just Rs. 7 billion per annum as opposed to the Rs 14 billion it is costing. If the employees hired for their jobs actually do what they are paid to, then the matter of ghost employees, too, can be settled. Vehicles can be monitored through video monitoring to cut down fudging in petrol allowances. LWMC can start the process of standing on its own feet instead of relying on foreign or private companies.
Lahore produces about 6,000 tons of waste daily. Corruption fudged this figure to 16,000 to 20,000 tons, costing billions more to the treasury.
Those in charge of cleaning the city are instead cleaning up the exchequer. Soon, Chief Minister Usman Buzdar may wake up from his slumber and dispatch these corrupt elements to the dustbin of history.
"Will not leave Imran ," Moonis tells opponents to think again
The PML-Q leader has reacted after police conducted raid at Kanjah House in Gujrat to arrest his father former Punjab Chief Minister Chaudhary Pervaiz Elahi.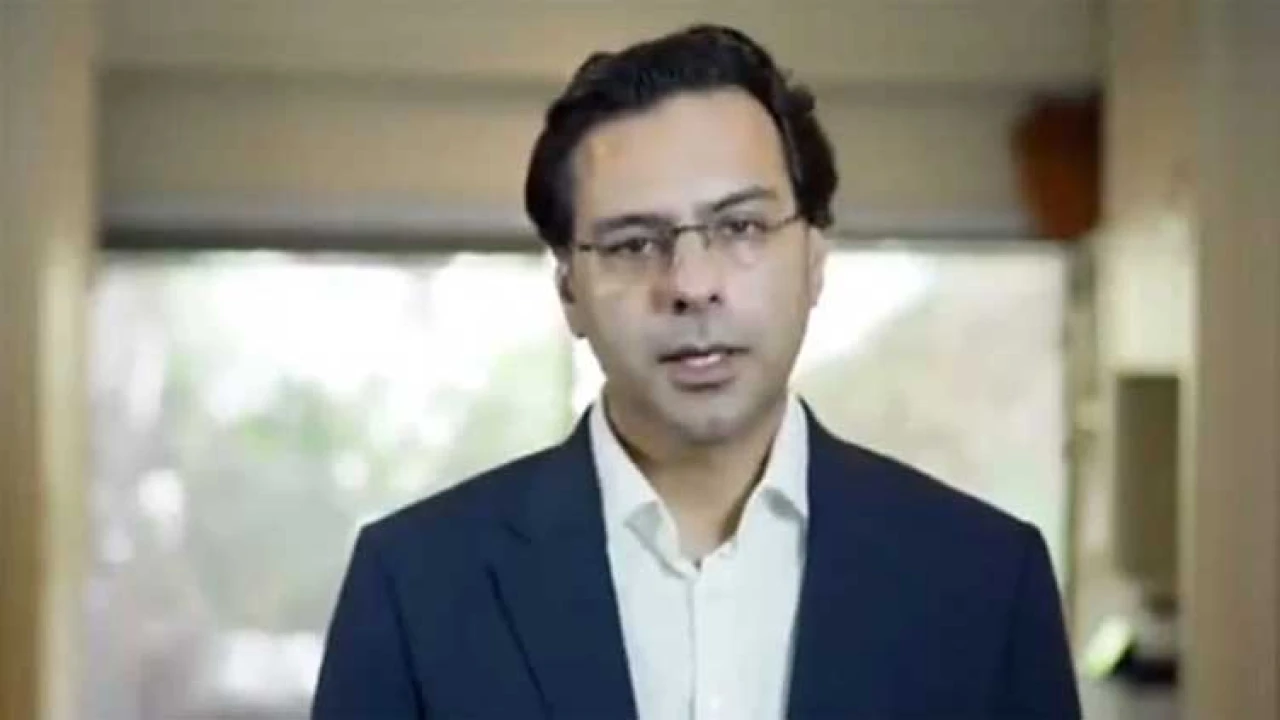 Gujrat: Chaudhary Moonis Elahi, the son of PML-Q leader and former Punjab Chief Minister Chaudhary Pervaiz Elahi, reacted to the police raid on their residence in Gujrat.
Moonish addressed the police, Federal Investigation Agency and others for conducting raid at their residence in Kanjah House.
He made it clear that they would not leave Imran Khan despite raids. The PML-Q asked the authorities to rethink what they were going to do while sharing the video of the raid at Kanjah House in Gujrat.
Taking to Twitter, he wrote, "Police , Fia, and others again at Kunjah House . They keep raiding without warrant. By raiding our house you think you will make us leave @ImranKhanPTI . Think again!!,".
Police , Fia, and others again at Kunjah House . They keep raiding without warrant. By raiding our house you think you will make us leave @ImranKhanPTI . Think again!! pic.twitter.com/eumfhL0BaA

— Moonis Elahi (@MoonisElahi6) February 6, 2023
The reaction came after his father former Punjab Chief Minister Chaudhary Pervaiz Elahi said that police rounded up their house in Gujrat.
"Police are trying to enter his house," said Chaudhary Pervaiz Elahi in a message to the reports.
Hundreds of police officials were present there outside the home with dozens of vehicles.
This is the second raid of the police in less than a week time.
According to the sources, the police contingent raided the former chief minister's home. Hundreds of police officers and dozens of police vehicles reached there.
On other hand, the police raided the residence of Muhammad Khan Bhatti, the former Principal Secretary to Punjab CM, and tried to arrest him
It may be mentioned here that the Punjab Anti-Corruption Establishment filed a case against ex-chief minister Chaudhry Pervaiz Elahi's former principal secretary on corruption charges.
He was accused of accepting a bribe over Rs460 million in bribes from Punjab Highway Department officials.
SDO Highway Police Rana Muhammad Iqbal had already been arrested on charges of bribery while the ACE has also started the process to arrest Bhatti on corruption charges.
The complainant stated that Iqbal had given millions of rupees to accused Bhatti to get posts of his choice. "Several officials from the communications and construction departments were working for Muhammad Khan Bhatti," it added.
The FIR further divulged that the role of other officials of the department would also be investigated.
LHC declares fuel adjustment charges in electricity bills as illegal
The court has directed the authorities concerned to provide subsidy to the domestic consumers up to 500 units in the electricity bills.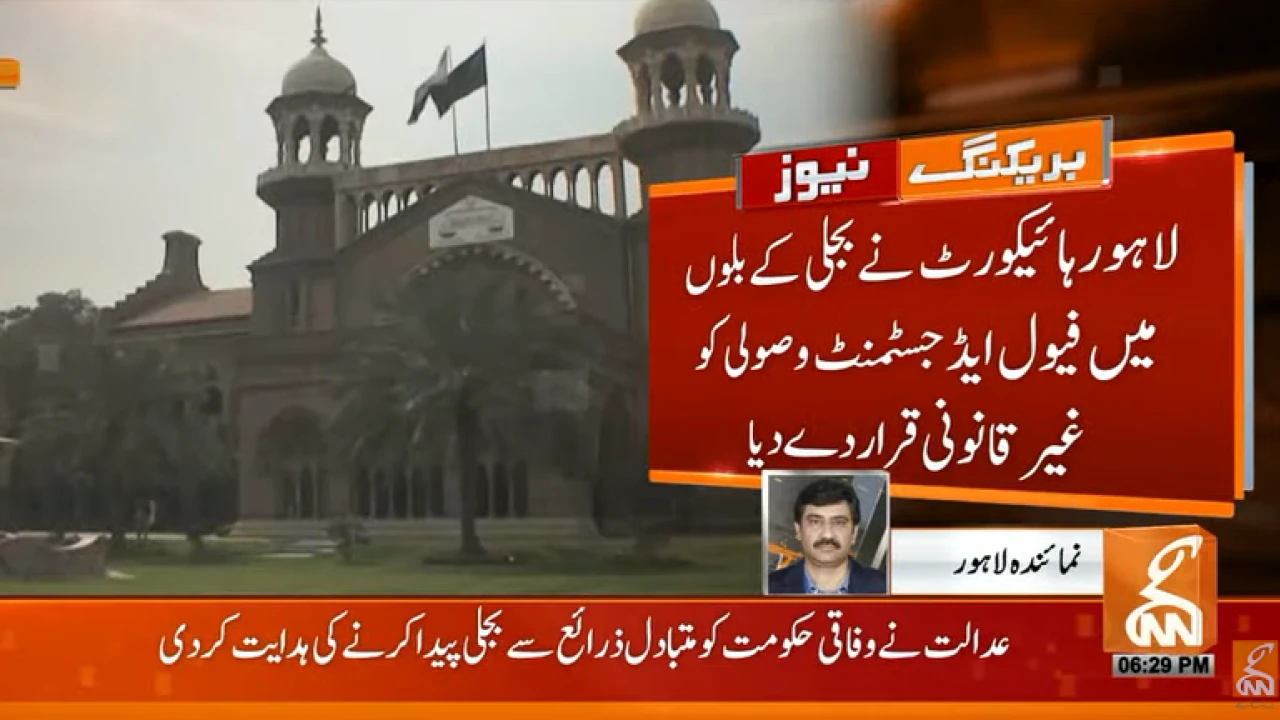 Lahore: The Lahore High Court on Monday declared Fuel Adjustment Charges in the electricity bills as illegal and directed the relevant authorities to subsidize upto 500 units for the domestic consumers.
Justice Ai Baqir Najfi announced the verdict reserved last year in October after more than 3500 petitiners approached the court challenging collection of fuel adjustment charges in the electricity bills.
Justice Najafi directed the federal government to use alternative resources to produce cheap electricity, so the domestic consumers could be not burdened.
لاہور ہائیکورٹ نے بجلی کے بلوں میں فیول ایڈجسٹمنٹ وصولی کو غیر قانونی قرار دے دیا#lahorehighcourt #BreakingNews #GNN pic.twitter.com/e4ig0BUBoO

— GNN (@gnnhdofficial) February 6, 2023
The court also held that collection of quarter tariff was illegal, declaring change of tariff without hearing the consumer was against the law.
The judge directed the authorities to produce electricity through other resources including solar panels. The judge also directed NEPRA to take action against overcharging.
The petitioners through their counsels asked the court that they had already been under huge burden of sky-rocketing inflation and the authorities imposed fuel adjustment charges on them. They asked the court to set aside the increase and declare it as illegal and unlawful.
Ends/
Local mobile production units make 7.24M smartphones
Commercial imports of 1.24 million have been taken over by local manufacturing.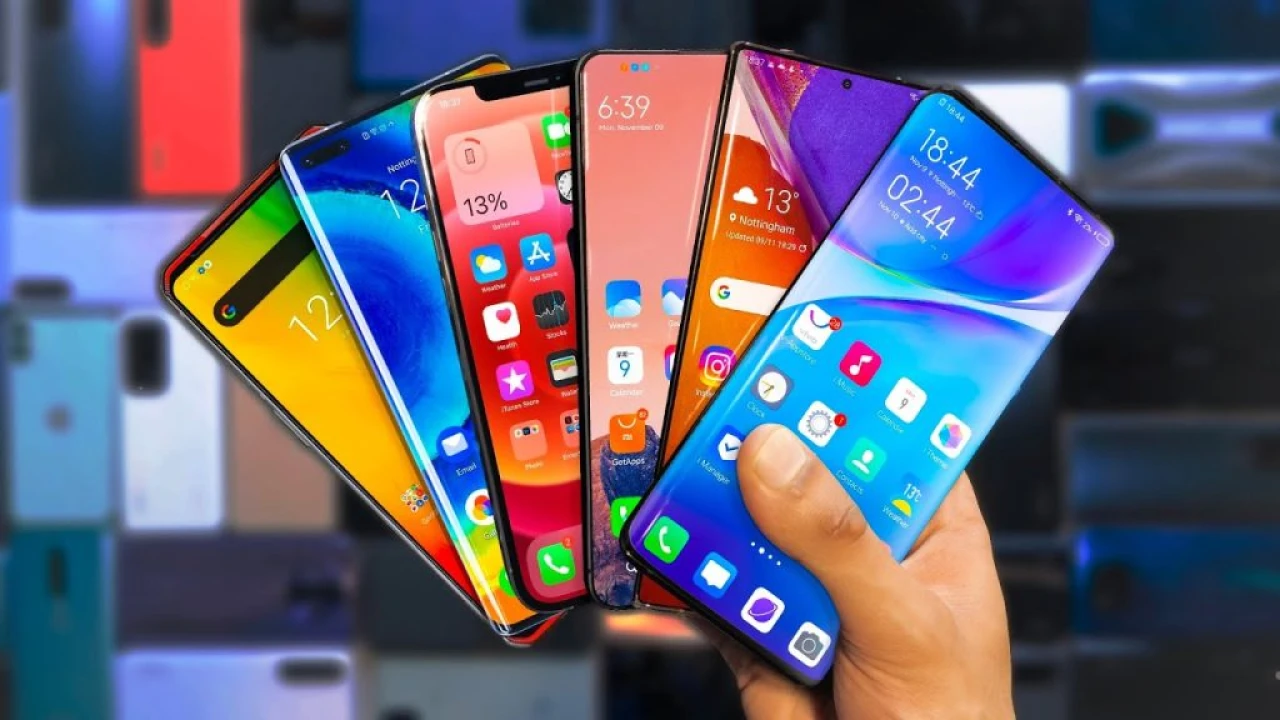 Islamabad: Local mobile phone production units established in the country have manufactured about 7.24 million smartphones and created 26,000 jobs from January to September 2022.
According to an annual report of the Pakistan Telecommunication Authority (PTA), its wider impact on the economy has manifested in the shape of a newly established mobile ecosystem, the emergence of the local handset manufacturing industry, job creation, investments by global mobile manufacturers, increased government revenues, and 100% registration of handsets across all cellular networks of Pakistan.
Commercial imports of 1.24 million have been taken over by local manufacturing, which stands at 16.70 million.
PTA issued the Mobile Device Manufacturing (MDM) Regulations 2021, which enable companies to obtain MDM authorization for 10 years.
As many as 30 authorizations have been issued so far. The list includes international brands like Samsung, Xiaomi, Nokia, Oppo, Vivo, Techno, and Infinix, and local brands like VGO Tel and E-Tachi, among others.
Today, 30 local plants in Pakistan are manufacturing features and smartphones, not just for local market consumption but export purposes also.
For the first time in Pakistan's history, the import volume of 'Completely Built Up' (CBU) phones in 2021 registered a decline as most of the local demand was catered to locally manufactured products.