No free lunch, no easy solution
There should be no doubt that when in 1996 Pakistan Tehreek-e-Insaf (PTI) was launched, it's aim was to end corruption in the country.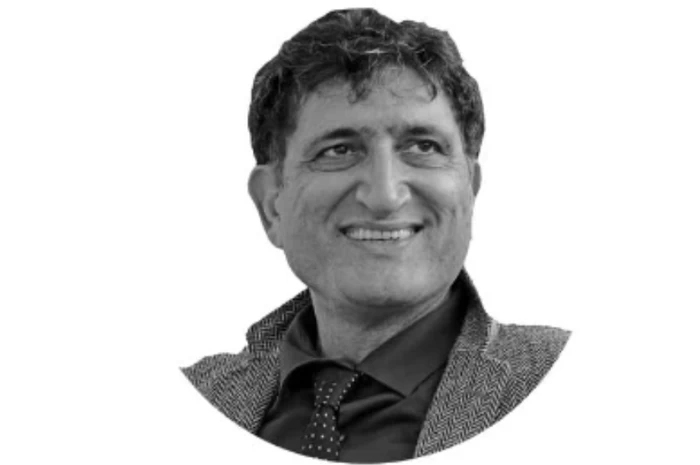 Throughout Imran Khan's political career, his focus was always centered on looted wealth; on the ardaris and the Sharifs. However, today, it seems like perhaps for Imran Khan, the removal of Zardari and Sharif represented an easy solution to the problems Pakistan faces. As opposed to changing the system, reforming the administration, making a team and planning, the eradication of the two rivals seemed like a much easier step to take.
It was not too difficult to brand the two "thieves" and build the impression that inflation, joblessness, injustices and systemic ills were all because of former rulers. It was easy then to sell the simplistic formula that the eradication of PML-N and PPP governments would automatically lead to the end of all problems.
Ironic then, that today the biggest pitfall that faces the government is the extremely simple solution it offered to these extremely complex problems.
Who can forget what Imran Khan had said before becoming Prime Minister? "I will commit suicide rather than going to the IMF [International Monetary Fund]," he had pledged. Who can forget that Asad Umar and Mian Atif were presented to the country as their economic saviors? According to Murad Saeed, now a Minister, as soon as PTI would form a government, it would bring back $200 billion of Pakistan's looted wealth and pay off all international loans.
Today Pakistan is not ruled by Asif Ali Zardari. Nawaz Sharif is not the ruler in Islamabad. Imran Khan is sitting in the Premier's seat since almost three years. The former two have been to jail. They have been bombarded with cases upon cases. But "Naya Pakistan" remains unchanged from the older one. Corruption continues unabated. The common citizen has received no relief. Inflation and unemployment rage on. The dreams of the youth are still shattered.
Affordable housing hasn't been built, jobs have not been created. Necessary goods are outside the reach of the average citizen. Utility prices remain high.
In short, neither the departure of Zardari, nor the removal of Sharif has resulted in any kind of change. In many ways, matters have become worse, giving rise to more anxiety and hopelessness among the masses. The reason for all this is Imran Khan himself and the though process that PTI refuses to change.
Believing that the simple act of bringing Imran into power will be a universal panacea is something we must all now be concerned with. Compare PTI government's performance to that of Zardari and Nawaz Sharif. The former has raised the price of gas and electricity by almost 30%. Circular debt has reached the horrifying figure of Rs. 2400 billion, and are projected to reach Rs. 3800 by 2025. Electricity costs, raised a stunning 22 times already, are set to be raised once again. Clarified butter [desi ghee] is more expensive by Rs. 200 while cow's milk is more expensive by Rs. 100. Fuel and petroleum products have risen by Rs. 40 per liter. Vegetables, the staple food for all poor households, have also become more costly, by Rs. 40 to Rs. 100 per liter.
Burdened by the continuing destruction of the economy, industries are now mulling downsizing their staff by as much as 20%. Eid holidays, brought about by a covid wave, might result in a Rs. 11 billion daily loss to our export sector. Speaking of coronavirus, that brings its own set of problems quite unique to us. Sputnik, the vaccine developed by Russia, is retailing for Rs. 750 in India, while here it is being sold by Rs. 12,500.
In corruption indexes, we have been on a steady freefall. FDI has been reduced by 27% in just seven months.
Three years in power preceded by 22 years of struggle have ended in these depressing figures. Not one day of these years was spent on planning for resolving the country's many issues. All that the party and its Chairman planned was to refer to Asif Ali Zardari and Nawaz Sharif as "thieves". Perhaps they really did believe that all that nothing more than this over simplistic step was required.
As they say, it is not easy to fool all the people all the time, but PTI has surely fooled itself for 25 years now.
US dollar hits high against Pakistani rupee
The dollar rose by 52 paise to 176.50 paise on the interbank market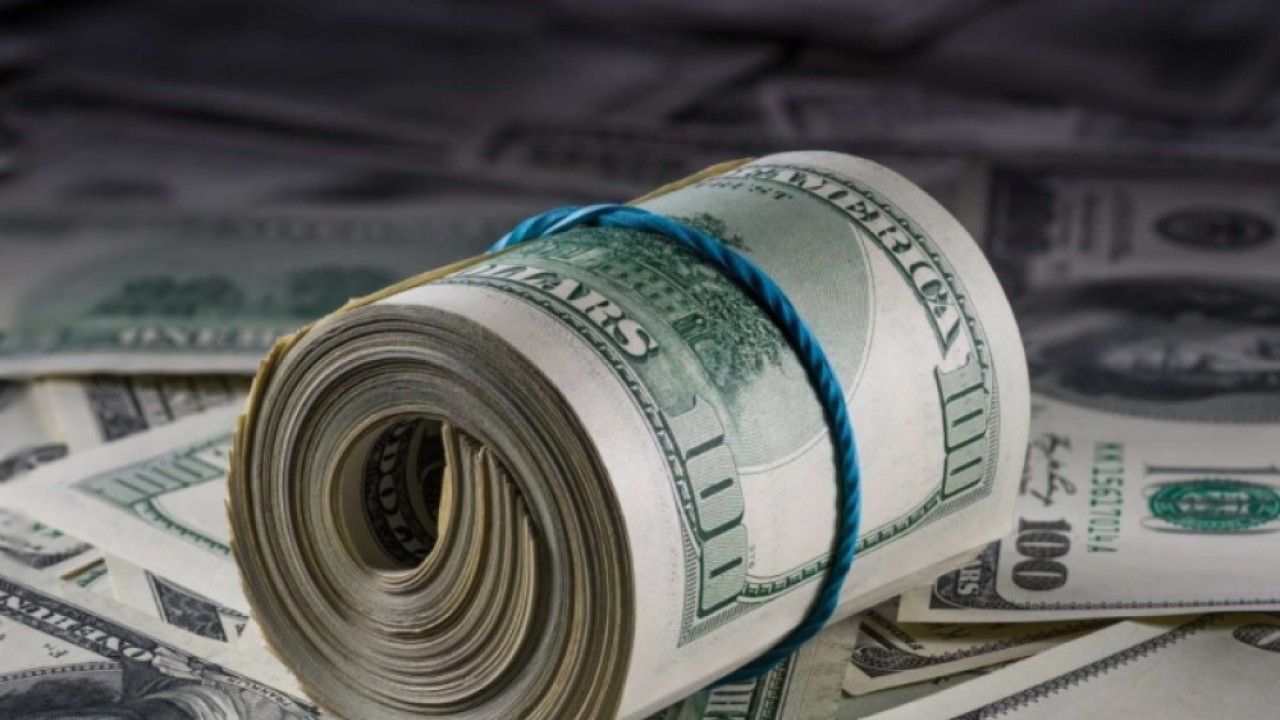 Karachi: The US Dollar continued its surge against the rupee on Friday, gaining 48 paisa to reach another high of Rs175.46 in the interbank market.
According to foreign currency dealers, at the start of trading, the dollar rose by 52 paise to 176.50 paise on the interbank market.
The rupee lost 48 paisas (0.27%) to close at Rs175.46 against the greenback in the inter-bank market, according to data released by the State Bank of Pakistan (SBP).
The dollar had closed at Rs174.98 against the rupee the other day. The value of US currency was decreased by 6 paisa in interbank.
It is to be mentioned here that the dollar had earlier closed at a record high of 175.73 at the interbank on November 12.
Ban on travel from Africa widens as new Covid variant sparks fear
WHO names new variant as Omicron which is more infectious than Delta: New virus reaches Europe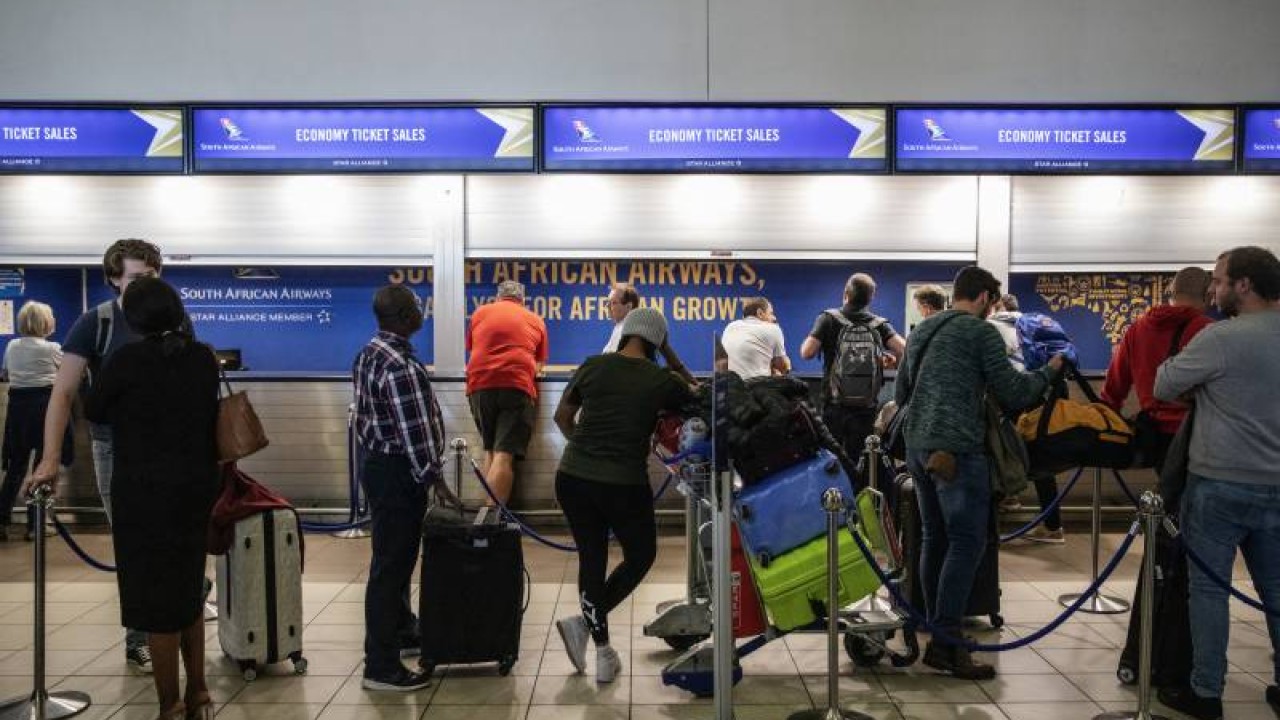 New York: The United States, Brazil, Canada, and Saudi Arabia became the latest countries to restrict travel from southern Africa, where a new Covid strain labelled a "variant of concern" has been discovered in a potentially heavy blow to the world's efforts to end the coronavirus pandemic.
The World Health Organization said the new variant is more infectious than the dominant, highly transmissible Delta strain, and renamed this B.1.1.529 strain of Covid-19 as Omicron.
It has reached Europe with one confirmed case in Belgium after being found in South Africa, Botswana and then in Hong Kong.
Anxious tourists in Johannesburg rushed to the airport to catch a last flight out as nations across the globe started shutting their doors, while many worried the new variant could be more resistant to vaccines.
Markets around the world plunged as news of the latest setback in the fight against the pandemic sank in.
US President Joe Biden said countries should donate more Covid-19 vaccines and give up intellectual property protections to manufacture more doses worldwide to stem the spread of the virus.
"The news about this new variant should make clearer than ever why this pandemic will not end until we have global vaccinations," he said.
Scientists are now racing to determine the threat posed by the heavily mutated strain, and whether the current coronavirus vaccines should be adjusted.
The WHO said it could take several weeks to understand the variant and cautioned against imposing travel curbs while scientific evidence was still scant.
EU officials holding an emergency meeting agreed to urge all 27 nations in the bloc to restrict travel from southern Africa, even though many members had already announced flight suspensions.
- 'Draconian' travel bans -
Europe is already struggling with a coronavirus surge, and the Netherlands on Friday became the latest country to ramp up anti-Covid restrictions with the early closure of bars, restaurants and shops.
"From Sunday, the whole of the Netherlands is effectively closed between 5pm and 5am," Prime Minister Mark Rutte said.
Belgium announced the first publicly known case of B.1.1.529 in Europe: an unvaccinated person who returned on November 11 from Egypt via Turkey. The health ministry did not give the individual's nationality, age or gender.
"It must be repeated that this is a suspect variant -- we don't know if it is a very dangerous variant," Belgian Health Minister Frank Vandenbroucke said.
Israel said it has quarantined three people, one having just returned from Malawi.
Austria, the Czech Republic, Germany, Italy, Cyprus and the Netherlands joined Britain Friday in suspending flights from southern Africa.
The United States, Brazil, Canada and Guatemala also restricted travel from the region. The US measures go into force on Monday.
Japan said it will require a 10-day quarantine period for travelers from the area.
The shock measures included South Africa, as well as many of the following: Botswana, Eswatini (Swaziland), Lesotho, Namibia, Zambia, Mozambique, Malawi and Zimbabwe.
South Africa's health ministry called the global rush to impose travel bans "draconian."
Germany on Friday used a military plane to transfer intensive-care patients to less afflicted regions, in an unprecedented move as it battles a vicious fourth wave of the pandemic.
"The last thing we need now is an introduced new variant," Germany's acting health minister Jens Spahn said.
The Philippines also suspended flights from southern Africa, while Saudi Arabia, the United Arab Emirates, Jordan and Morocco announced bans, as well.
- 'Ridiculous' -
The rush to close off southern Africa comes a day after scientists in Johannesburg said they had detected the new strain with at least 10 mutations, compared with two for the Delta.
The variant is of "serious concern" and had been blamed for a surge in infection numbers, authorities in South Africa said.
Spooked European markets fell at close by three percent, with airline shares especially hit. Tokyo closed down 2.53 percent.
The new variant caused Wall Street to plunge in Friday's holiday shortened session, with the Dow Jones index suffering its worst loss of the year as it plunged 2.5 percent.
And next week's World Trade Organization ministerial conference, the global trade body's biggest gathering in four years, was called off at the last minute Friday due to the new variant, a source told AFP.
The European Medicines Agency said it was "premature" to talk about modifying current vaccines to target the new variant.
Germany's BioNTech and US drugmaker Pfizer said they were studying the variant, with impact data expected "in two weeks at the latest" to say whether their jointly developed vaccine should be adjusted if Omicron spreads globally.
But Moderna said it will develop a booster specific to the new variant as part of a three-pronged strategy to fight it.
Omicron variant poses 'high to very high' risk to Europe
The new Covid variant, dubbed Omicron and originally detected in South Africa, poses a "high to very high" risk to Europe, the EU health agency warned on Friday.
The European Centre for Disease Prevention and Control (ECDC) noted in a threat assessment report that there was still "considerable uncertainty related to the transmissibility, vaccine effectiveness, risk for reinfections and other properties of the Omicron variant."
However, the overall risk that Omicron posed to the European Union and European Economic Area (Iceland, Liechtenstein and Norway) was "high to very high."
Given the possibility that current vaccines may not protect against the variant, and the fact that it may be more transmissible, "we assess the probability of further introduction and community spread in the EU/EEA as high," the Stockholm-based agency said.
"In a situation where the Delta variant is resurgent in the EU/EEA, the impact of the introduction and possible further spread of Omicron could be very high," it added.
Apart from South Africa, Omicron has been detected in Israel in a person coming from Malawi as well as in Botswana, Hong Kong and EU member Belgium.
The agency urged countries to conduct genomic sequencing and contact tracing of confirmed cases, and called for people to not travel to affected areas.
The World Health Organization on Friday declared the recently-discovered strain to be a variant of concern.
The classification puts Omicron into the most-troubling category of Covid-19 variants, along with the globally-dominant Delta, plus its weaker rivals Alpha, Beta and Gamma.
Nations rushed to ban flights to slow the spread of Omicron on Friday, while stock markets and oil prices plunged on fears surrounding the variant, potentially dealing a heavy blow to the global economic recovery.
SOURCE: AFP
New Covid variant triggers global alarm, stock markets tumble
Authorities around the world reacted with alarm on Friday to a new coronavirus variant found in South Africa, with the EU and Britain among those tightening border controls as researchers sought to establish out if the mutation was vaccine-resistant.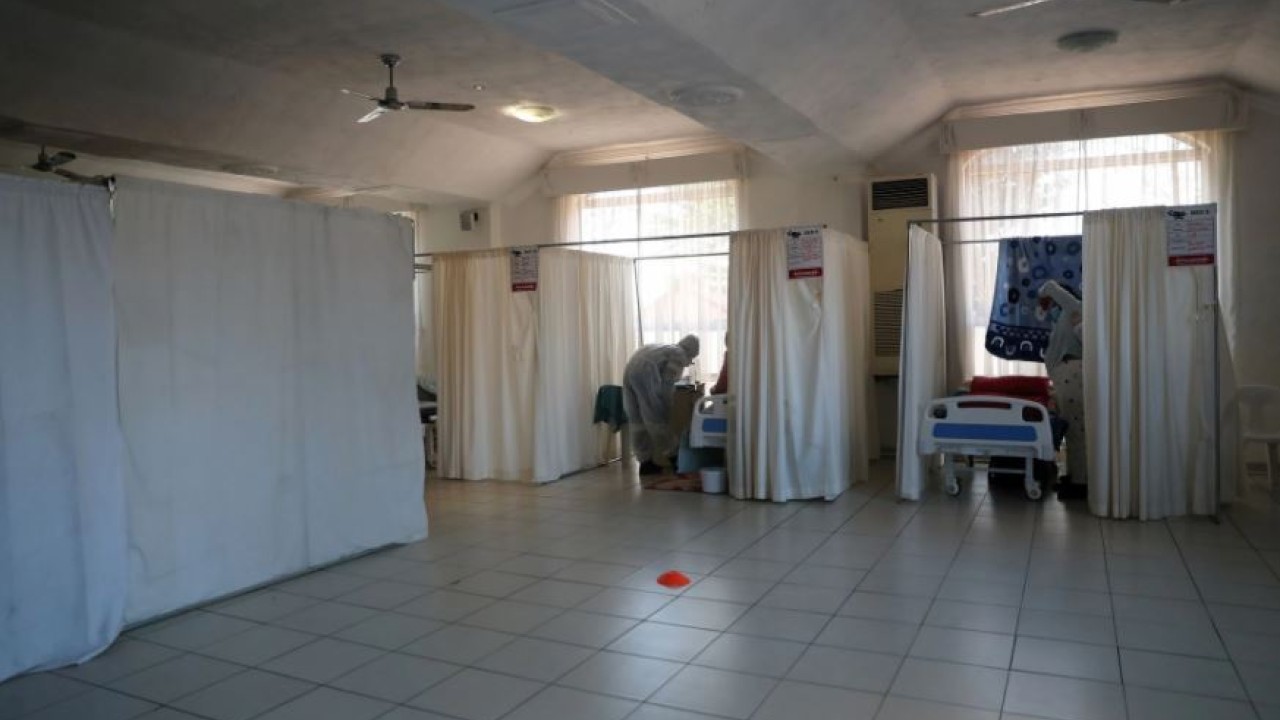 Hours after Britain banned flights from South Africa and neighbouring countries and asked travellers returning from there to quarantine, the World Health Organization (WHO) cautioned against hasty travel bans.
"It's really important that there are no knee-jerk responses here," said the WHO's emergencies director Mike Ryan, praising South Africa's public health institutions for picking up the new variant of the virus that causes COVID-19.
"Because we've seen in the past, the minute that there is any mention of any kind of variation, then everyone is closing borders and restricting travel."
The WHO said it would take weeks to determine how effective vaccines were against the variant. read more
South Africa's Health Minister Joe Phaahla called the travel restrictions "unjustified", though he also said preliminary studies suggested the new variant may be more transmissible.
European Commission chief Ursula von der Leyen said the EU also aimed to halt air travel from the region. Several other countries including India, Japan and Israel toughened curbs. read more
"It is now important that all of us in Europe act very swiftly, decisively and united," von der Leyen said. "All air travel to these countries should be suspended until we have a clearer understanding about the danger posed by this new variant."
In Washington, top U.S. infectious disease official Anthony Fauci said no decision had been made on a possible U.S. travel ban. There was no indication that the variant was in the United States, and it was unclear whether it was resistant to current vaccines, he told CNN. read more
The news nonetheless pummelled global stocks and oil, which plunged 10%, on fears that new restrictions would hit the travel industry and already shaky economies across southern Africa. read more
'MOST SIGNIFICANT VARIANT'
The variant has a spike protein that is dramatically different to the one in the original coronavirus that vaccines are based on, the UK Health Security Agency said, raising fears about how current vaccines will fare.
"As scientists have described, (this is) the most significant variant they've encountered to date," British Transport Secretary Grant Shapps told Sky News.
In Geneva the WHO - whose experts on Friday discussed the risks that the variant, called B.1.1.529, presents - warned against travel curbs for now. read more
It would take several weeks to determine the variant's transmissibility and the effectiveness of vaccines, WHO spokesperson Christian Lindmeier said, noting that 100 sequences of it had been reported so far.
British health minister Sajid Javid said the sequence of the variant was first uploaded by Hong Kong from someone travelling from South Africa.
"It is highly likely that it has now spread to other countries," Javid told lawmakers.
SOURCE: REUTERS