Students, exams and politics!
While writing a column I came across many news ideas. Thought once to pass on a comment on news that Ali Amin Gandapur is distributing cash before Azad Kashmir election and those who are claiming 'transparency in polls' are now trying to find excuses after being caught 'red-handed'.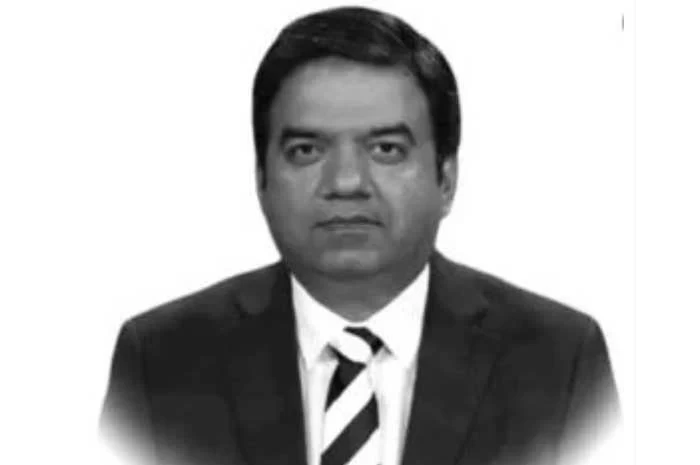 For me PPP's Bilawal Bhutto Zardari's grilling of PML-N was also an interesting topic that forced me to think that didn't Bilawal recall when and where his party extended cooperation on the whims and wishes of those in power?
Whether it's the cooperation on letting Sadiq Sanjrani becoming the Senate chairman or is the move to reduce the PML-N seats during the Senate elections, or to seek the government's help for getting former Prime Minister Sardar Yousaf Raza Gilani elected as Senator- Shah Mahmood Qureshi made Bilawal realized it on the floor of the house. The once again retaliatory tone of PML-N's Maryam Nawaz during Azad Kashmir election campaign could also be the topic of opinion, but at this point of time the most important topic to me is the future of youngsters and the government's "controversial" policy and "cold" attitude.
The PML-N walked out of the National Assembly session over exams controversy. MNA Khawaja Saad Rafique said on the floor of the house that Federal Education Minister Shafqat Mahmood was approached with a request to cancel the exams, but the government has yet to respond. "The Opposition must be taken into confidence as to why the government wants to hold supplementary exams 45 days after taking one exam and failing students," Rafique remarked. Upon this parliamentary secretary education Wajih Akram said exams in Balochistan have already been completed, these are continuing in Sindh so how it's possible to postpone the ongoing exams? Rafique hastened to add that the government didn't want to discuss with the opposition the postponement of exams and eventually PML-N and other opposition parties staged walkout from the Lower House.
After the matter was raised on the floor of the house, Federal Minister Shafqat Mahmood took to twitter, saying why the nationwide exams should be postponed and why those students who got their exams prepared be punished? He said those students who need more time for preparations could appear in the supplementary exams to be held under all boards after two to three months.
The ongoing tussle between the government and the opposition indicates they both are not willing to sit together, thanks to the new trends in political culture of mounting intolerance. Here a question arises if we have decided to sacrifice the future of Pakistan for the sake of egoism and stubbornness? It is quite painful that no one has taken this matter seriously so far that what's the real problem of the students? Why they are taking to streets? Are they protesting over not be prepared for exams or they are facing real problems regarding their syllabi?
To understand their problem we take a look back in March last year when the decision was taken to close all educational institutes to contain spread of the coronavirus. More than 300,000 schools faced closure while education in colleges and universities also got affected. The expensive educational institutions in a few major cities including Karachi and Lahore though provided digital platforms to their students. But hundreds of thousands of students were unable to counter the new situation as they lacked smart phones and internet. And those who possessed smart phones could not avail 3G-4G networks in rural areas. The simple logic is Pakistan's inability to cover the entire country with this technology.
According to a UNICEF report, around 22.8 million out of 70 million children in Pakistan are already out of schools, so access to education was already a problem for us and now in addition to poor-rich disparity the coronavirus pandemic has also created a visible difference as who can avail technological facilities and who can't. And the same reason forced the university students to protest against online classes.
The biggest problem for online classes has appeared to be dis-connectivity due to poor infrastructure despite internet facility and it's a continuous issue in Balochistan, Khyber Pakhtunkhawa and Gilgit-Baltistan. Even the internet speed doesn't support online classes in rural areas of Punjab. Broadband services are costly and cell phone possession is too not more than 51 per cent of the total population of the country. According to the Pakistan Telecommunication Authority, only a million school students have access to digital services.
The government adopted distant-learning system, as 40 million Pakistani kids have access to television, and an education project "Teleschool" was launched with $5 million World Bank grant. But how much effective could be this education learning programme- especially when the parents and students are not well-equipped for this- is not difficult to understand.
The government can easily conduct a survey either by approaching financially-poor families at their doorstep or conducting a survey to check availability of smart phones and use of 3G/4G technology. The information can be collected from those households where four to six kids go to school and only one smart phone is usually in the use of head of the family for official purposes.
The educational institutes are now open and the students are facing extreme difficulties especially those who are about to appear in the secondary and intermediate board exams. While conducting exams without realizing the problems of students, the officials are now defending their stance that the students, who are not prepared, could appear in the supplementary exams. Is participation in the supplementary exam the only solution to facilitate students? The simple answer is that the government neither paid any heed to the students nor listened to the stance of the Opposition.
The Covid pandemic this year could be blamed for causing blow to the education and exams, but at least this is not only a warning for the people at the helms of affairs but also an opportunity to identify core problems in our education system. Nobody can say such pandemic will not strike us or we will not come across any such untoward happening, so we need to improve online and distant learning education on modern lines. We can get rid of ghost schools and untrained teachers only when the education system will be put on the path of latest trends.
This pandemic has taught us many lessons. The respective governments will have to formulate long-term policies to save the education system from the effects of any disaster like Covid in future. Side by side we also have to keep the most important role of teacher intact as the teacher is the only person who could bring discipline to the students as his role to educate them is always central.
In societies like us, majority students are not capable of learning and studying their own. With the advancement in the education system, there is a need to bring teachers at par with latest technology and required resources. The quality of education for better Pakistan should also be among the top priorities!
PTI Senator Azam Swati arrested again
In a conversation with the FIA ​​team during the arrest Swati said, "FIA officer Ayaz is my culprit, I don't want to see him here".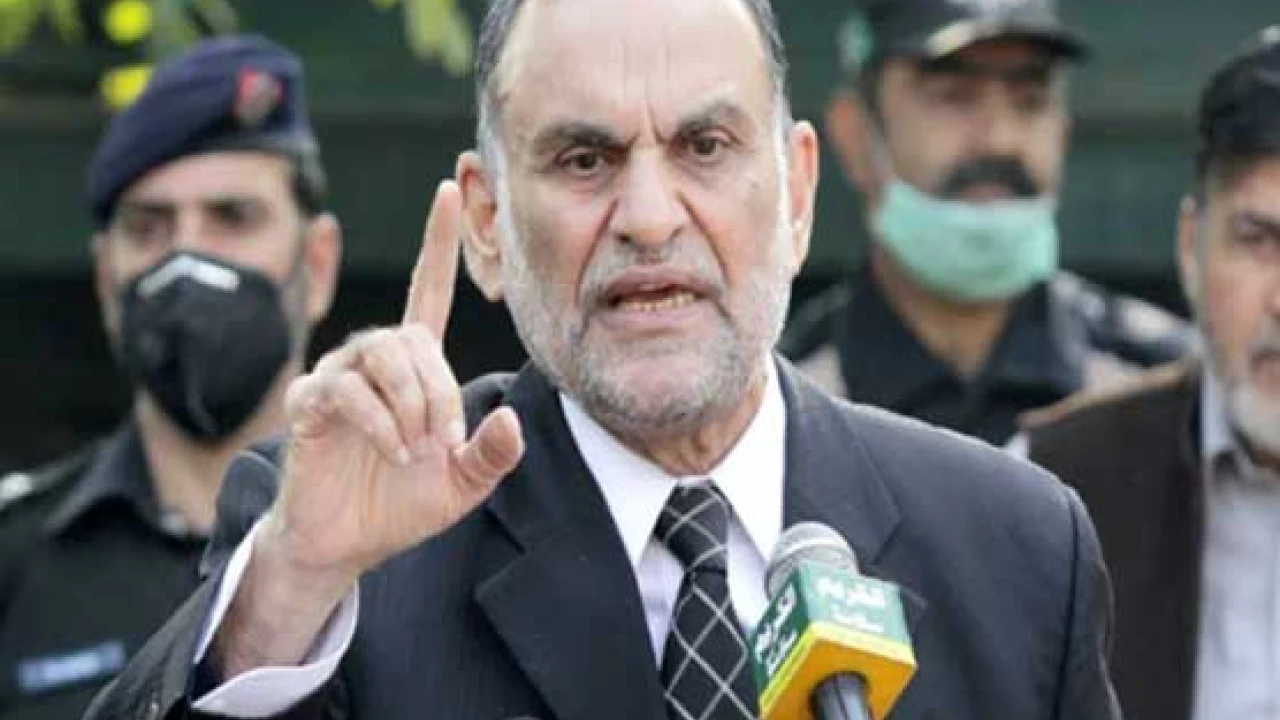 ISLAMABAD:Pakistan Tehreek-e-Insaf senator Azam Swati was taken into custody for the second time early Sunday morning after a raid at his farmhouse reportedly by the Federal Investigation Agency (FIA) Cyber ​​Crime Wing Islamabad team.
The senator was arrested pertaining to a case registered by the cybercrime wing over the 'controversial' tweet he had made on October 13.
In a conversation with the FIA ​​team during the arrest Swati said, "FIA officer Ayaz is my culprit, I don't want to see him here".
The senator also said that he finished his speech and came back home, adding that he is not a fugitive and that he did not go to Khyber Pakhtunkhwa (K-P). He furthered that his party has come out in favor of the rule of law and against oppression.
The senator further alleged that the officers take orders directly from COAS General Qamar Javed Bajwa, urging people all over the world to take to the streets for rule of law.
Swati added that he is ready to go the police station himself because the correct way was followed.
"But this is not a way that they torture and undress after the arrest," he added.
The senator then left with the FIA ​​team after recording his stand.
Twitter's ban on Trump after Capitol riot was 'grave mistake': Elon Musk
"Deplatforming a sitting President undermined public trust in Twitter for half of America."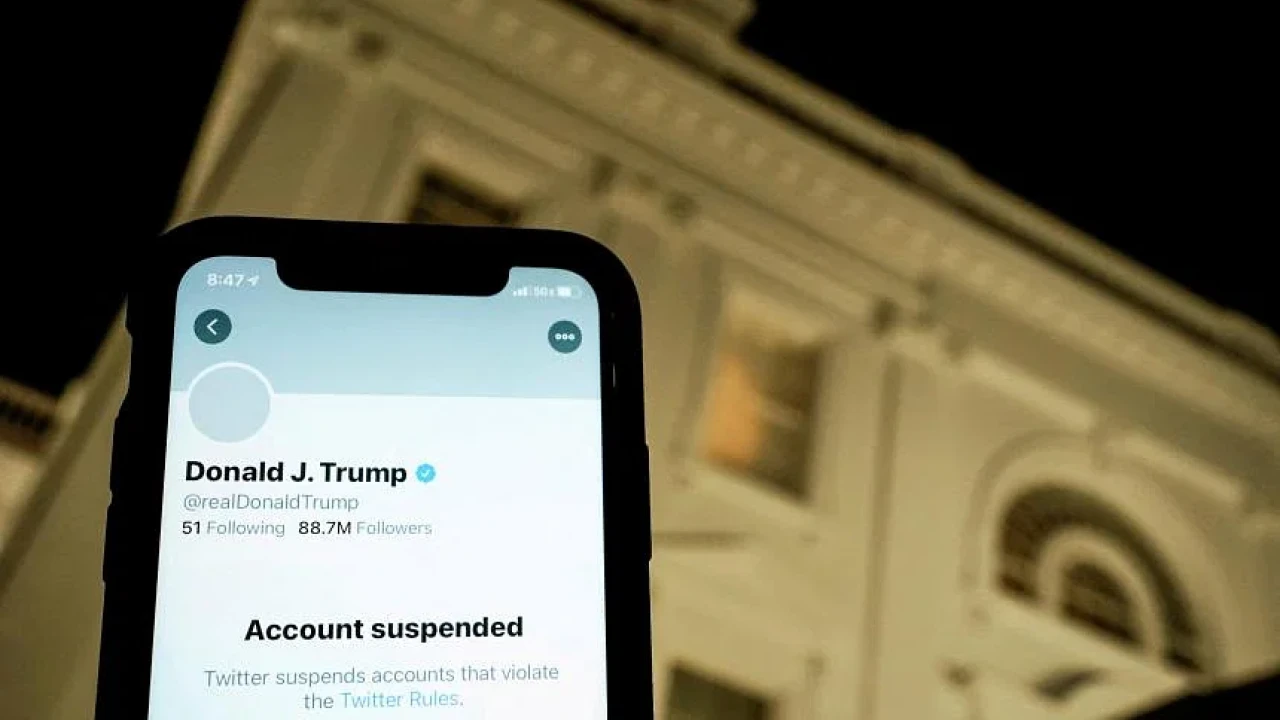 San Francisco: Twitter's ban on then President Donald Trump after the January 6, 2021, attack on the US Capitol by his supporters was a "grave mistake" that had to be corrected, Chief Executive Elon Musk said on Friday, although he also stated that incitement to violence would continue to be prohibited on Twitter.
"I'm fine with Trump not tweeting. The important thing is that Twitter correct a grave mistake in banning his account, despite no violation of the law or terms of service," Musk said in a tweet.
"Deplatforming a sitting President undermined public trust in Twitter for half of America."
Last week, Musk announced the reactivation of Trump's account after a slim majority voted in a Twitter poll in favor of reinstating Trump, who said, however, that he had no interest in returning to Twitter.
He added he would stick with his own social media site Truth Social, the app developed by Trump Media & Technology Group.
Republican Trump, who 10 days ago announced he was running for election again in 2024, was banned on January 8, 2021, from Twitter under its previous owners.
At the time, Twitter said it permanently suspended him because of the risk of further incitement of violence following the storming of the Capitol.
The results of the November 2020 presidential election won by Democrat Joe Biden were being certified by lawmakers when the Capitol was attacked after weeks of false claims by Trump that he had won.
Trump repeatedly used Twitter and other sites to falsely claim there had been widespread voter fraud and had urged supporters to march on the Capitol in Washington to protest.
The attack is being investigated by US prosecutors and a congressional committee.
Twitter did not immediately respond to a request for comment on Friday on Musk's statement that Trump did not violate any Twitter terms of service when his account was suspended.
Earlier on Friday, Musk tweeted that calling for violence or incitement to violence on Twitter would result in suspension, after saying on Thursday that Twitter would provide a "general amnesty" to suspended accounts that had not broken the law or engaged in spam.
Replying to a tweet, Musk said it was "very concerning" that Twitter had taken no action earlier to remove some accounts related to the far-left Antifa movement. In response to another tweet asking if Musk considered the statement "trans people deserve to die" as worthy of suspension from the platform, the billionaire said: "Absolutely."
Change and chaos have marked Musk's first few weeks as Twitter's owner. He has fired top managers and it was announced that senior officials in charge of security and privacy had quit.
SOURCE: AFP
SBP rebuts reports of holding payments to Google
SBP rebuts reports of holding payments to Google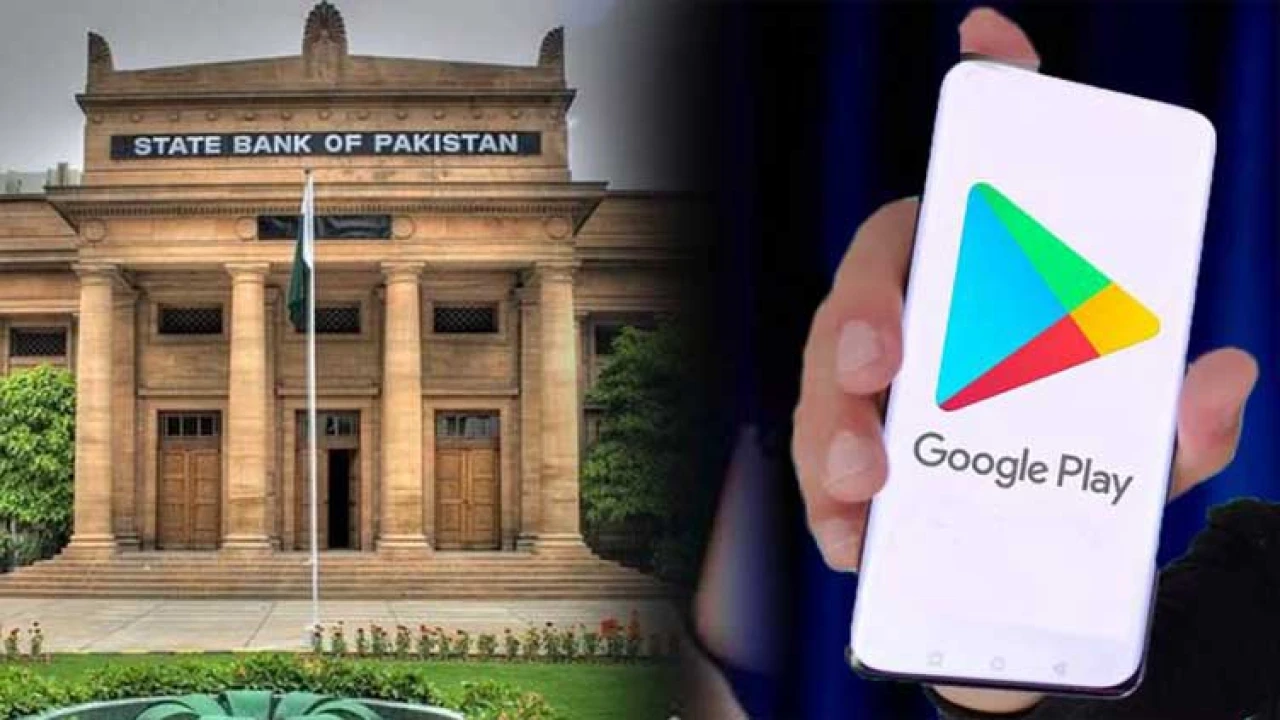 KARACHI – The State Bank of Pakistan (SBP) has rejected media reports as "baseless and misleading" about holding certain payments to Google.
The response from the central bank comes after reports surfaced that Google Play Store services will not be available to Pakistani users from December 1 as the SBP blocked $34 million in payments to the international service providers by suspending direct carrier billing (DCB) mechanism.
Later, Information Technology and Telecommunication Minister Syed Aminul Haque clarified that free Google Play Store services will continue to available to the Pakistani users. He also vowed to take up the matter with the Ministry of Finance to revert the decision of suspending payments to the international providers.
In a official statement, the SBP strongly refuted all such assertions and also explained that it has taken some steps to facilitate the domestic entities.
"The fact is that in order to facilitate the domestic entities, SBP specified certain Information Technology (IT) related services, which such entities can acquire from abroad for their own use and make foreign exchange payments there against up to USD 100,000 per invoice".
Such services include, Satellite Transponder, International Bandwidth/ Internet/ Private Line Services, Software License/Maintenance/Support, and service to use electronic media and databases, it said.
Entities desirous of utilizing this option designate a bank, which is approved by SBP one time. Subsequently, after designation, such payments can be processed through the designated bank, without any further regulatory approval, the SBP explained.
However, during recent off-site reviews, it was observed that in addition to utilizing the aforesaid mechanism to remit funds for IT related services for their own use, Telcos were remitting bulk of the funds for video gaming, entertainment content, etc. purchased by their customers using airtime, under Direct Carrier Billing (DCB).
DCB is, in general, an online mobile payment method, which allows users to make purchases by charging payments to their mobile phone carrier bill.
The SBP highlighted that the Telcos were allowing their customers to purchase the products through airtime and then remitting funds abroad reflecting such transactions as payments for acquisition of IT related services.
Thus, in effect the Telcos were acting as intermediaries/ payment aggregators by facilitating acquisition of services by their subscribers.
Therefore, in view of the violation of foreign exchange regulations, SBP revoked the designation of banks of Telcos for such payments.
However, to facilitate their legitimate IT related payments, Telcos have been advised through their banks to resubmit their requests.
If any entity, including a telco, intends to operate as an intermediary/payment aggregator and such arrangement involves outflow of foreign exchange, it has to approach SBP, separately through its bank, for seeking special permission for providing such services under the Foreign Exchange Regulation Act, 1947.