First-of-its-kind: Mexico Woman gets 3D printed ear implant
The patient was born with microtia which is a rare birth defect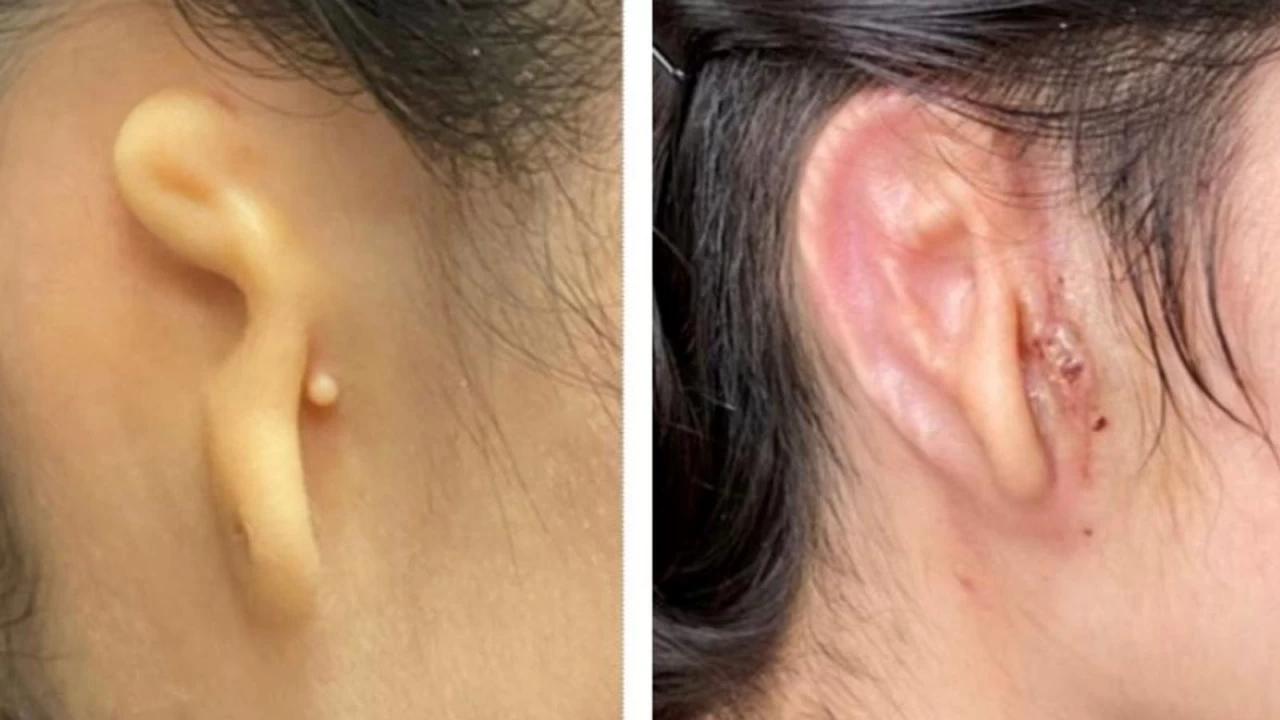 San Antonio: A 20-year-old woman born with a small, misshapen ear received a 3D printed ear implant made from her own cells— first-of-its-kind procedure health experts have called "a stunning advance in the field of tissue engineering".
The patient, known only as Alexa from Mexico, was born with microtia, which is a rare birth defect that causes the external part of the ear to be small and misshapen and can also affect hearing.
Dr Arturo Bonilla, a paediatric ear reconstructive surgeon in San Antonio, performed the woman's implant surgery by removing half of a gram of cartilage from her microtia ear remnant and then sending it to 3DBio Therapeutics in Long Island City, Queens, along with a 3D scan of her healthy ear.
At the facility, Alexa's chondrocytes, which are cells responsible for cartilage formation, were isolated from the tissue sample and grown in a proprietary slurry of nutrients, turning them into billions of cells.
These were inserted into a specialized 3D bio-printer with a syringe and turned into a small oblong shape that was a mirror replica of the patient's healthy ear.
The whole printing process took less than 10 minutes.
The printed ear shape was then sent back in cold storage to Dr Bonilla and he then implanted the ear under the skin just above Alexa's jawline.
After the skin tightened around the implant, the shape of an ear was formed.
Alexa said she started to become more self-conscious about her appearance when she became a teenager and would try to cover her ear by wearing her hair long and loose.
However, she said the transplant meant she could start wearing her hair up in a ponytail or bun.
The 20-year-old said: "You care a little more for your image when you're a teenager. Some people said things that were not thoughtful, and it started bothering me.
"I think my self-esteem will go up."
Dr Bonilla said: "This is so exciting, sometimes I have to temper myself a little bit.
"If everything goes as planned, this will revolutionize the way this is done."
Rigging, incidents of violence disrupts Sindh LG polls
Video of public rigging in Sindh local body elections went viral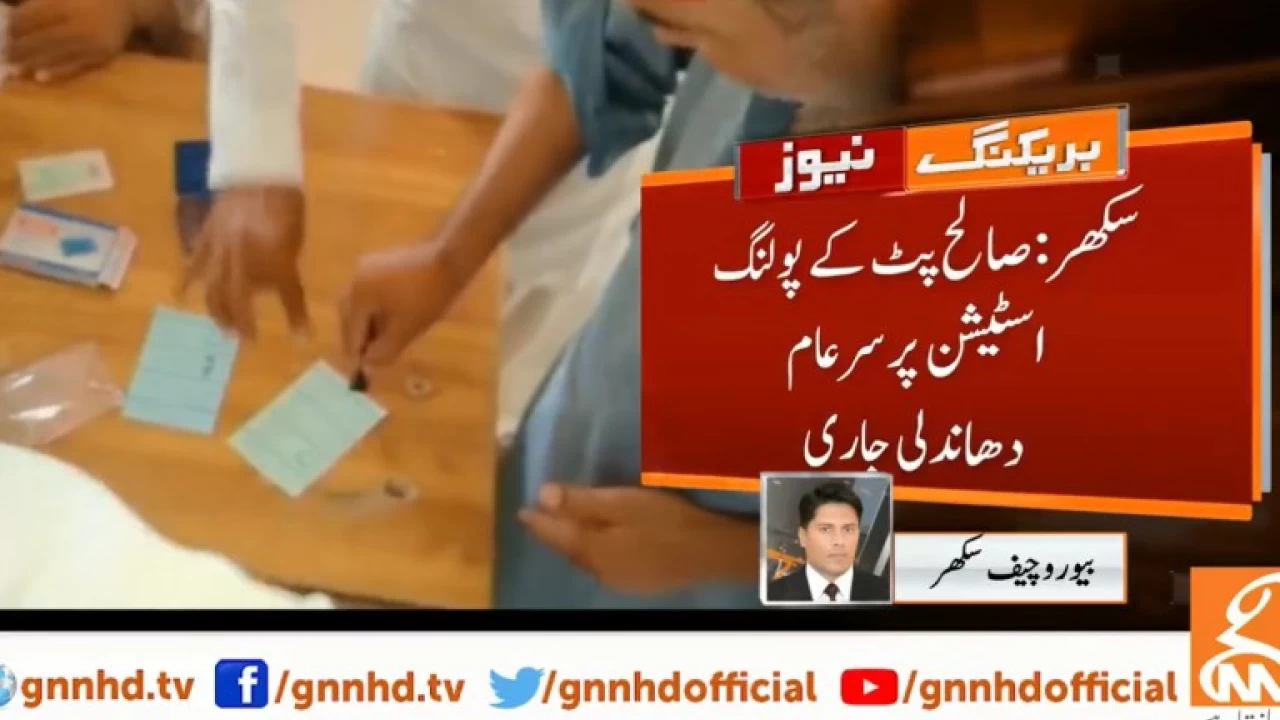 Sukkar: Incidents of rigging and violence are being reported during the Polling for the first phase of Local Government elections in fourteen districts of Sindh.
Polling for the first phase of local government elections in Sindh is underway which started at 8am and will continue till 5pm without any break in 14 districts of the province including Sukkur, Shaheed Benazirabad, Larkana, Mirpur Khas, Umarkot, Tharparkar, Sanghar, Naushehro Feroze, Kanbar-ShahdadKot, Shikarpur, Jacobabad, Kahmor, Ghoki and Khairpur.
However, as soon as the balloting started, reports of rigging as well as violence poured in.
A video of rigging during polls goes viral on socila media showing that more than one voter are stamping on their votes publically on the Returning Officer's table.
سکھر: صالح پٹ میں پولنگ اسٹیشن پر کھلے عام دھاندلی جاری @MediaCellPPP @AliHZaidiPTI @PTIofficial #GNN pic.twitter.com/lZIWwdjiZk

— GNN (@gnnhdofficial) June 26, 2022
On the other hand, violence in Sukkur, Kandhkot, Nawabshah, Ghotki and Mirpur Mathelo left dozens of people injured. At least one polling station in Kandhkot was attacked by dacoits.
Polling in Municipal Committee Ward 13 was suspended after a conflict resulted in the death of one person in Tando Adam.
The polling station was immediately shut down after the incident.
In Kandhkot, at least 20 people were reportedly injured as a fight broke out between the workers of rival political parties in ward 10 during the local bodies polls in Kandhkot on Sunday.
A large contingent of police and rangers rushed to the scene to restore the law and order.
A scuffle between PPP and JUI candidates also broke out in Sukkur that left two people injured including JUI general councilor candidate Ghulam Mustafa.
The incident was reported in Fareed Mehr polling station in Pano Aqil.
JUI candidate has alleged that the attack was 'unprovoked'.
PM resolves to equip youth with latest education, skills
Pakistan would host 10th Commonwealth Youth Ministers Meeting in Islamabad in January next year.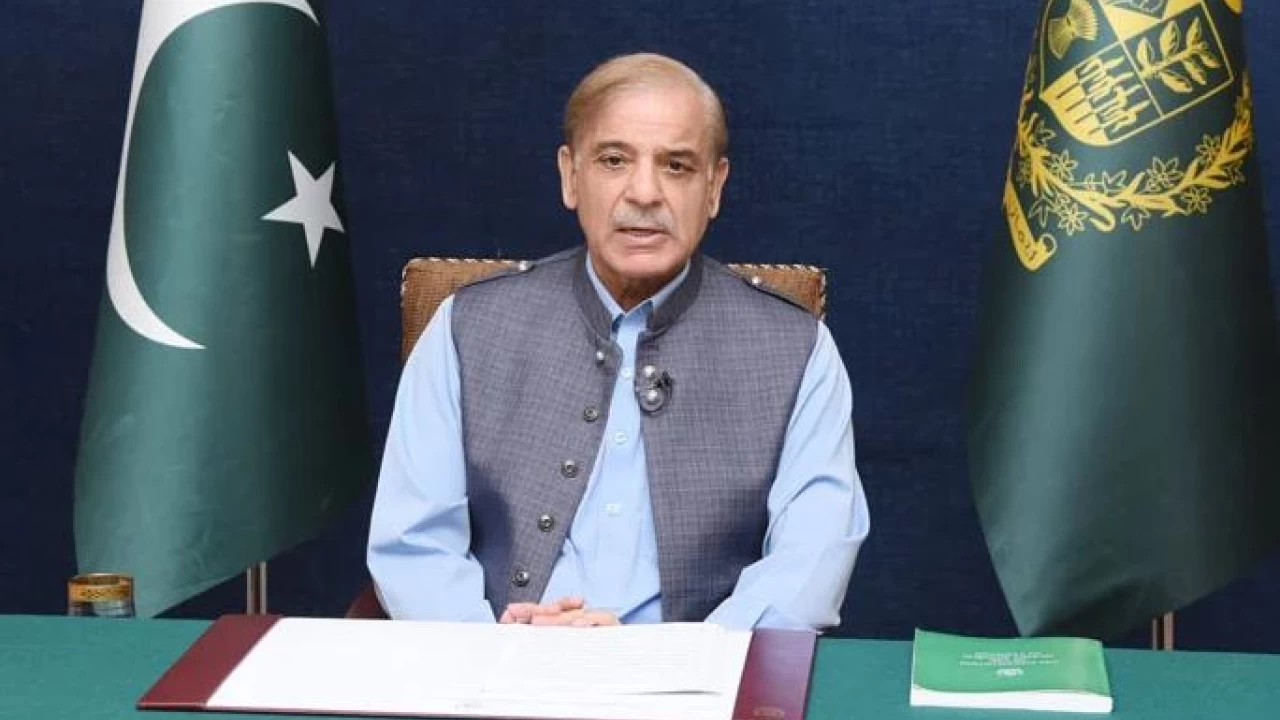 Islamabad: Prime Minister Muhammad Shehbaz Sharif Saturday expressed the resolve to take all such measures that could help in increasing the digital transformation and promote literacy and skills of the Pakistani youth in all forms of education and learning.
In a virtual address at the Commonwealth Heads of Government Meeting (CHOGM) being held in Kigali, Rwanda, the prime minister said that about more than sixty percent of the total population of the Commonwealth countries comprised of the youth who held the future of their countries in their hands.
"Further with increased role of technology and use of digital medium, we have come to realize that digital transformation is a key to achieve innovative, inclusive and sustainable growth," he added.
About the CHOGM, the prime minister said that it gave him immense pleasure that they had gathered to think about their nations.
He appreciated the impacts of such a multilateral forum which could create on their shared goals, values, and principles as per Commonwealth charter.
He also reiterated that Pakistan was ready to contribute to the collective endeavours for the development of Commonwealth youth.
The prime minister also announced that Pakistan would host 10th Commonwealth Youth Ministers Meeting in Islamabad in January next year and invited the Commonwealth youth ministers to visit Pakistan and explore the beauty and diversity of the beautiful country.
Polling underway for Swat PK-7 byelection
Four major candidates compete for the KP assembly seat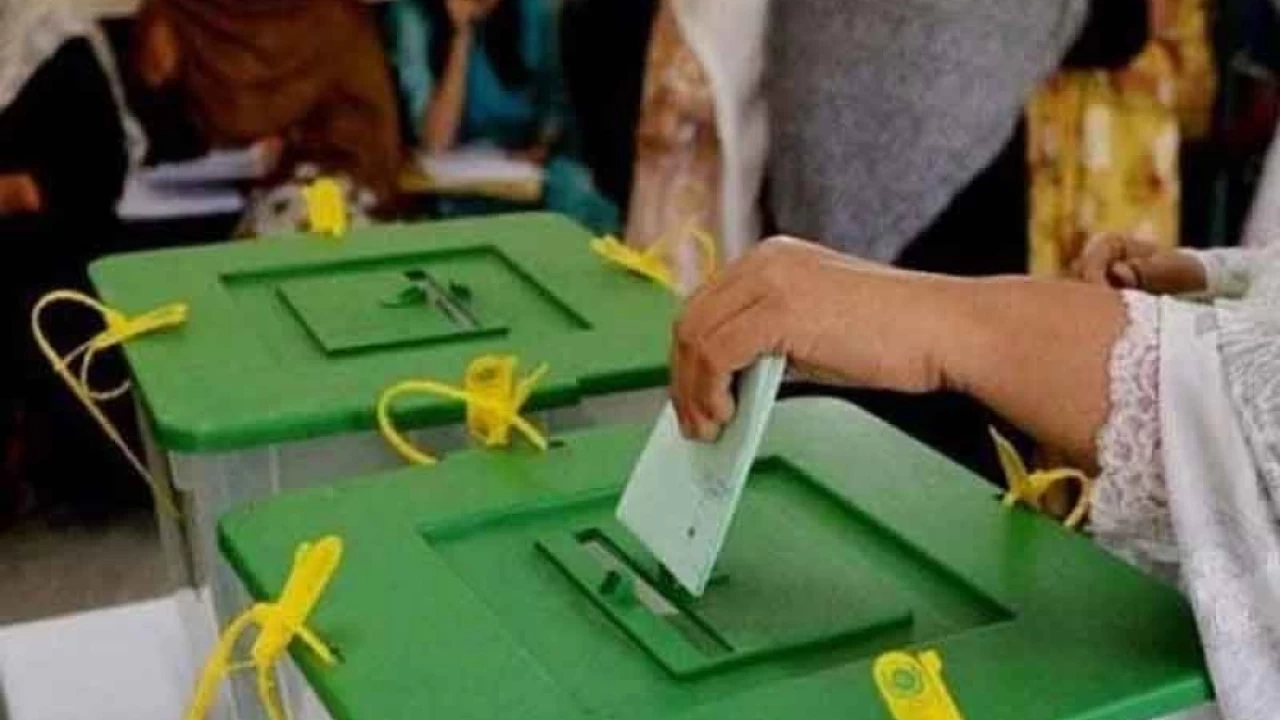 Swat: The polling process is underway for the byelection in the Khyber Pakhtunkhwa constituency of PK-7 in Swat.
The seat, which fell vacant after the demise of ANP MPA Waqar Khan, is being contested by four major candidates: Hussain Ahmed from ANP, Fazal Mullah from PTI, and two independent candidates.
A total of 183,308 registered voters in the constituency are expected to exercise their electoral rights, including 102,088 male and 91,220 female voters.
The ECP completed its arrangements Saturday evening, setting up 124 polling stations with 308 booths.
The polling started without any delays Sunday morning and will continue until 5 pm.