China rolls out third, most advanced aircraft carrier
The new system, similar to the ones used by US aircraft carriers, will allow China to launch a wider variety of aircraft from the Fujian faster and with more ammunition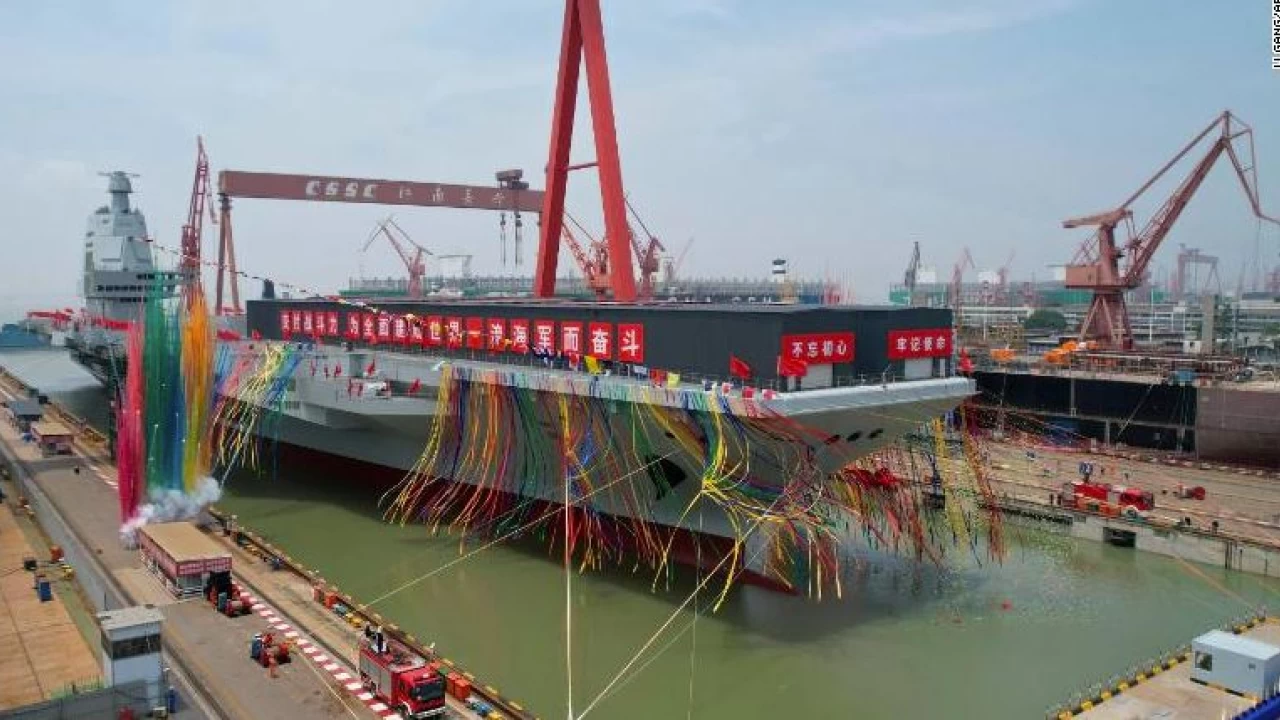 China on Friday launched its third and most advanced aircraft carrier from Shanghai's Jiangnan Shipyard, with new combat systems that experts say are fast catching up with the United States.
Named "Fujian," the ship is China's first domestically designed and built catapult aircraft carrier, state-run news agency Xinhua reported.
Its electromagnetic catapult-assisted launch system is a major upgrade from the less advanced ski jump-style system used on the Liaoning and the Shandong, its two predecessors, according to the Center for Strategic and International Studies (CSIS), a Washington-based think tank.

The new system, similar to the ones used by US aircraft carriers, will allow China to launch a wider variety of aircraft from the Fujian faster and with more ammunition.
In addition to the launch system, the Fujian is equipped with blocking devices, and a full-load displacement of more than 80,000 tons, Xinhua reported, adding that the ship will carry out mooring tests and navigation tests after the launch.
Matthew Funaiole, senior fellow at the CSIS's China Project, told CNN previously that the new ship would be the Chinese military's first modern aircraft carrier.
"This is a pretty significant step forward," he said. "They've really committed to building out a carrier program, and they continue to push the boundaries of what they're able to do."

China names its aircraft carriers after its coastal provinces, with Liaoning in the northeast and Shandong in the east. Fujian, in the southeast, is the closest province to Taiwan, separated by a strait that is fewer than 80 miles (128 kilometers) wide at its narrowest point.
China's ruling Communist Party claims sovereignty over the self-ruling democracy of Taiwan, despite having never governed it. Chinese leader Xi Jinping has repeatedly said that "reunification" between China and Taiwan is inevitable and refused to rule out the use of force.
China now wields the largest naval force in the world, and aircraft carriers are the core vessels of any major power's fleet. The massive ships are essentially a mobile airbase, allowing for the rapid, long-term deployment of aircraft and weaponry to a combat theater.
China's naval buildup comes amid growing geopolitical tensions with the US, which under President Joe Biden is seeking to strengthen ties with allies and partners in the Asia-Pacific region to counter Beijing's growing economic influence and military might.
Last year, Beijing bristled at a security pact between the US, the UK and Australia named AUKUS, an agreement by which the three nations would exchange military information and technology to form a closer defense partnership in Asia. The naval exercises attended by members of the resuscitated informal dialogue between the US, Japan, Australia and India, known as the Quad, has further unsettled Beijing.

In this image taken from China's state broadcaster CCTV, water cannons spray China's third aircraft carrier Fujian during its launching ceremony at a dry dock in Shanghai on Friday.

Naval rivalry
China's first aircraft carrier, the Liaoning, was an unfinished Soviet-era vessel that Beijing bought from Ukraine in 1998, updated and finally commissioned in 2012.
The Chinese military used the technological knowledge it gained from that vessel to build its first domestically constructed carrier, the Shandong, which entered service in December 2019.
But although China's two initial aircraft carriers increased its naval power, their capability was still far behind the US, which has a total of 11 of the vessels in service.
In addition, both the Liaoning and the Shandong were based on outdated Soviet technology. Those two carriers used the ski-jump launching system, where planes would simply take off from a slight ramp, while US carriers use a more advanced catapult system to launch their aircraft.

China's new high-tech aircraft carrier could launch in early 2022, satellite imagery analysis shows

Aircraft launched by catapults can get airborne quicker and with greater quantities of fuel and ammunition, giving them an advantage over planes launched by ski jump, which rely on their own power when lifting off.
However, despite the advanced launch system, CSIS' Funaiole said there are still signs the Chinese carrier lags behind its US counterparts, which have more catapults, a larger airway and more elevators to allow for quicker deployment of aircraft.
All US aircraft carriers are also nuclear-powered, while the Fujian is believed to run on conventional steam propulsion, which Funaiole said would limit its reach. "(Although) this may be less of a factor for China right now as many of its interests are in the near seas," he said.
Following its launch, the Fujian will need to be tested and fully outfitted before it is fit to be commissioned and officially enter service.
Initially the US Department of Defense had estimated the carrier to be ready for active service by 2023, but it has now pushed that date back to 2024.
The Shandong aircraft carrier also took two years from launching in 2017 to when it finally entered service in 2019. Moreover, the Fujian could struggle to operate the electromagnetic launching technology for its catapults.
Even the US has had difficulty utilizing the same system on its latest carrier, the USS Gerald R. Ford, leading to lengthy deployment delays.
SOURCE: CNN INTERNATIONAL
Afghan health official warns of disease outbreak among earthquake survivors
"The people are extremely needy for food and clean water"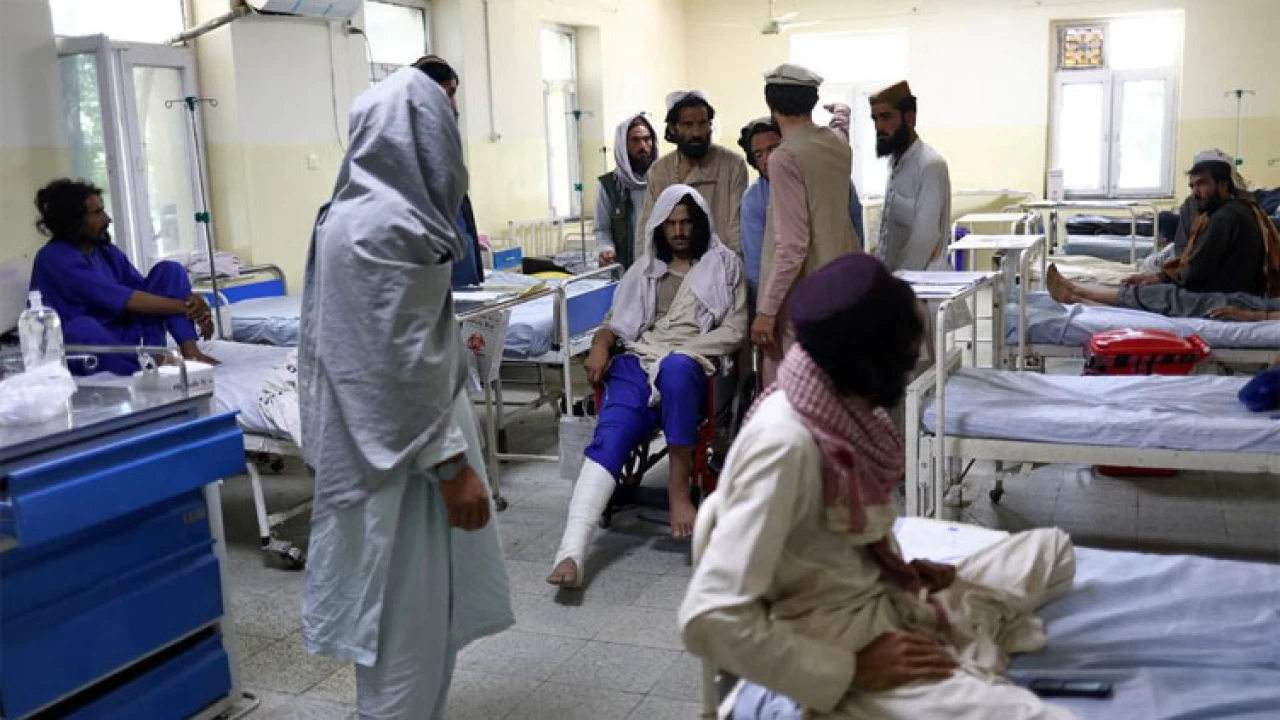 Kabul: Thousands affected by a deadly earthquake in eastern Afghanistan are in need of clean water and food and are at risk of disease, an Afghan health ministry official said on Sunday, days after a U.N. agency warned of a cholera outbreak in the region.
At least 1,000 people were killed, 2,000 injured and 10,000 homes destroyed in Wednesday s earthquake, after which the U.N. humanitarian office (OCHA) warned that cholera outbreaks in the aftermath are of particular and serious concern.
"The people are extremely needy for food and clean water," Afghanistan s health ministry spokesperson Sharafat Zaman told Reuters, adding officials had managed medicines for now but handling those who had lost their homes would be a challenge.
"We ask the international community, humanitarian organisations to help us for food and medicine, the survivor might catch diseases because they don't have proper houses and shelters for living," he said.
The disaster is a major test for Afghanistan s hardline Taliban rulers, who have been shunned by many foreign governments due to concerns about human rights since they seized control of the country last year.
Helping thousands of Afghans is also a challenge for countries that had imposed sanctions on Afghan government bodies and banks, cutting off direct assistance, leading to a humanitarian crisis even before the earthquake.
The United Nations and several other countries have rushed aid to the affected areas, with more due to arrive over the coming days.
Afghanistan s Taliban administration called for a rolling back of sanctions and lifting a freeze on billions of dollars in central bank assets stashed in Western financial institutions. read more
In Kabul, hospitals more used to treating victims of war have opened their wards to earthquake victims, but a majority of people remain in the areas destroyed by the earthquake.
"Our houses were destroyed, we have no tent... there are lots of children with us. We have nothing. Our food and clothes...everything is under rubble," Hazrat Ali, 18, told a Reuters team in Wor Kali, a village of the hardest-hit Barmal district.
"I have lost my brothers, my heart is broken. Now we are just two. I loved them a lot," he said.
SOURCE: Reuters
New 'storm of inflation' is impending: Imran Khan
Imran Khan takes a dig at government over super tax; terms it 'economic murder' of people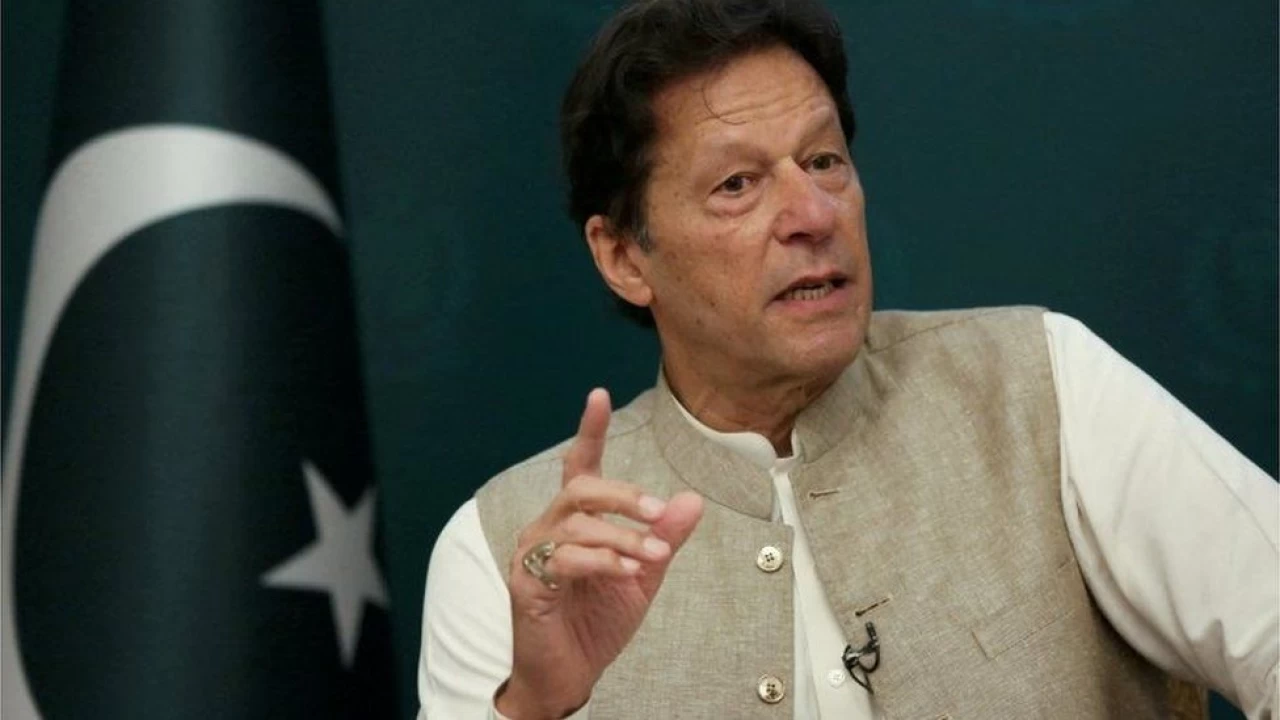 Islamabad: Pakistan Tehreek-e-Insaf (PTI) chairman Imran Khan Saturday slammed the incumbent government for imposing new taxes on the industrial sectors, saying that the taxes on the production sectors would further increase 'inflation' and 'unemployment'.
While addressing a news conference in Islamabad today, the former Prime Minister of Pakistan banged the coalition government for imposing a 10% super tax on large-scale industries— saying that the decision would lead to the "closure of industries", increase unemployment, inflation, and push Pakistan further into economic crisis.
"With the imposition of 10% super tax, the tax on 13 large-scale industries will reach 40%," he stressed, adding that the decision would led to the shutting down of several industrial units.
The cricketer-turned politician stated that the tax exemption on the salaried class has been reversed which would batter them down financially.
"They [salaried class] were earlier given a tax exemption on an income of Rs100, 000; but now the slab has been reduced to Rs 50,000," added Khan.
Referring to National Accountability Bureau (NAB) amendment law, Imran Khan expressed confidence in the judiciary, saying it would not allow such oppression—terming it "attempt of corrupt rulers to save themselves".
"If the government succeeds, Pakistan wouldn't need enemies," said PTI chairman, adding that these NAB amendments will destroy the country as the "thieves will be exempted".
It is pertinent to mention here that PTI has challenged the amendments in the Supreme Court and today the former prime minister gave a call for nationwide protests on July 2 against the amendments in NAB laws.
He further added that his government collected record tax in Pakistan's history and was working to broaden the tax net.
The main protest would be organized in Islamabad's Parade Ground where Imran Khan would address.
Khan also urged the people to protest peacefully against what was being done with Pakistan, asking them to take to the roads simultaneously.
World Drug Day being observed today
This year's theme was to curb the spread of misinformation on the topic and to encourage the exchange of facts related to drugs.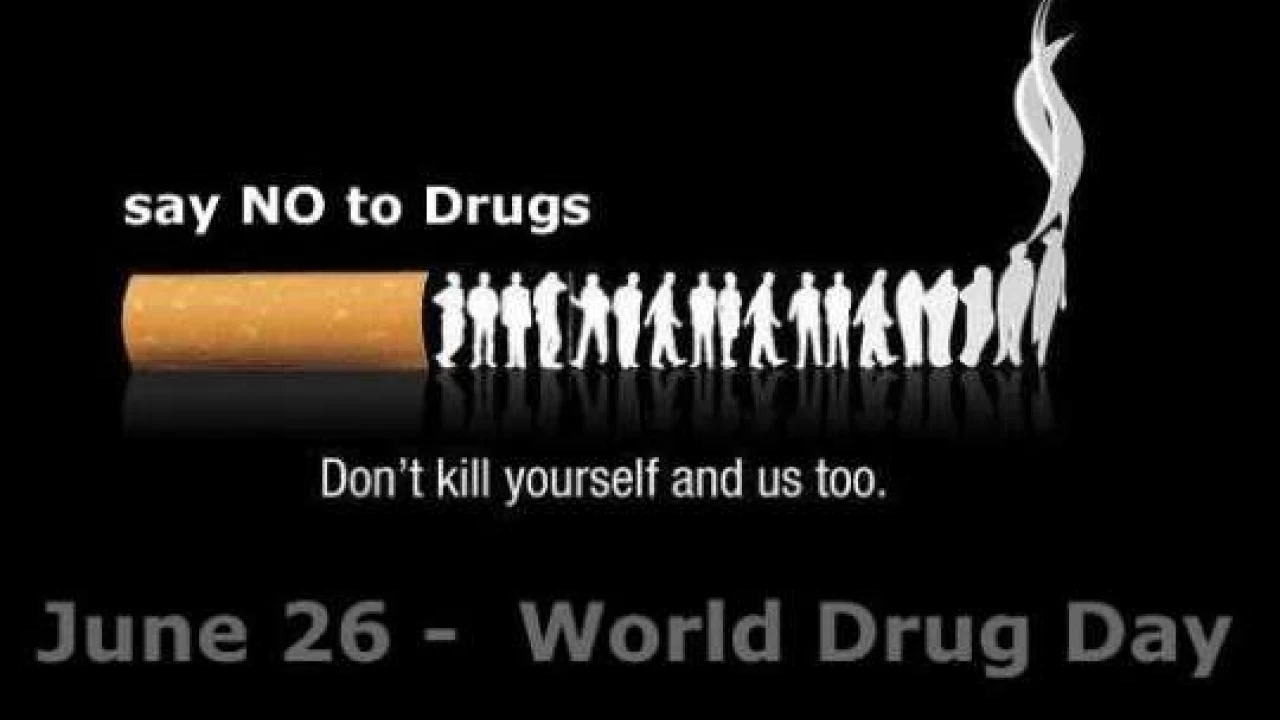 Islamabad: The International Day Against Drug Abuse and Illicit Trafficking or World Drug Day was marked on June 26 every year around the globe with an aim to strengthen action and cooperation in achieving the goal of a world free of drug abuse.
As in other parts of the globe like every year, World Drug Day would also be marked in Pakistan on Sunday to raise awareness of the major problem that illicit drugs represent to society.
This day was supported by individuals, communities and various organizations all over the world. The aim of celebrating World Drug Day was to highlight the harmful effects of drugs.
The focus this year was to curb the spread of misinformation on the topic and to encourage the exchange of facts related to drugs.
Drug trafficking was a growing crime in Pakistan and police and the Ministry of Narcotics and anti-narcotics forces were cracking down on it on a daily basis.
Various events like motor car and bike rallies, drug awareness stage dramas and drug awareness walks, banners, steamers, panaflexes at Airports, Railway Stations, Bus Addas, Roads, Chowks, Traffic Signals and other important public places were being held all over the country, to mark the day.
He said in addition to these awareness activities, ANF also arranged display of banners, steamers, panaflexes at Airports, Railway Stations, Bus Addas, Roads, Chowks, Traffic Signals and other important public places.
Further, Awareness Video messages have also been played on LEDs installed at Airports, Railway Stations, important chowks, Bus Addas, Shopping Malls and other prominent places throughout the country.
Similarly, the Ministry of Narcotics Control and United Nations Office on Drugs and Crime (UNODC) Pakistan has also organized walk and cycling rally to commemorate the World Drug Day on Sunday here at Gulshan e Fatima Park, Margalla Road.
The event would be attended by Dr Jeremy Milsom Country Representative UNODC and DG Anti Narcotics Force (ANF).
The event would be attended by counterparts, senior government officials, the international community, students from schools, colleges, civil society and the general public.