Oil plunges 5pc on recession concerns, US gasoline price fall
The global oil market continues to show signs of "turbulence", Russian Deputy Prime Minister Alexander Novak says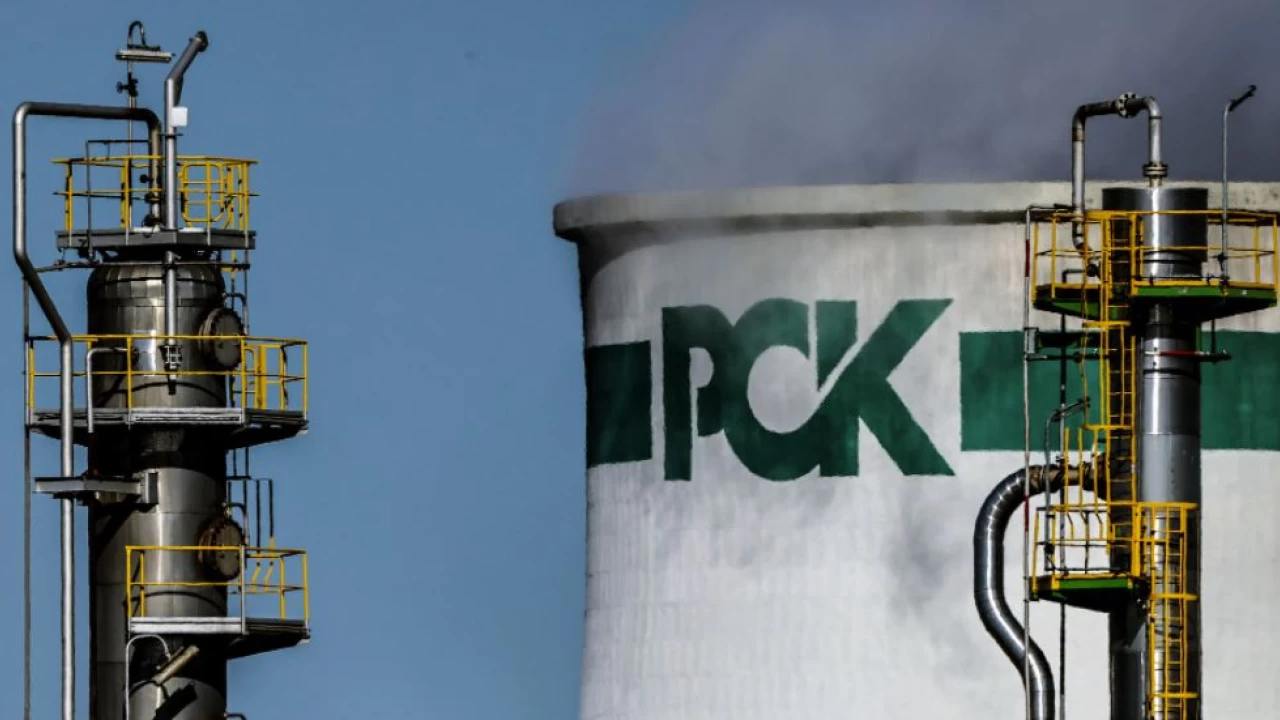 Oil prices tumbled about 5% to a three-week low on Friday, led by a slump in US gasoline futures, as investors worried interest rate hikes from major central banks could slow the global economy and cut demand for energy.
Also pressuring prices, the US dollar this week rose to its highest since December 2002 against a basket of currencies. A stronger dollar makes oil more expensive for buyers using other currencies.
Brent futures fell $5.85, or 4.9%, to $113.96 a barrel by 11:02 a.m. EDT (1502 GMT). U.S. West Texas Intermediate (WTI) crude fell $6.66, or 5.7%, to $110.93. Both were on track for their lowest closes since May 25.
There will be no US trading on Monday, June 20, for the Juneteenth holiday.
Brent was headed for its first weekly dip in five weeks, and WTI for its first weekly decline in eight weeks.
"With the central banks making pretty substantial moves to limit growth via interest rate hikes and monetary tightening is showing up here in the petroleum complex," said John Kilduff, partner at Again Capital LLC in New York, noting slower economic growth should cut energy demand.
U.S. gasoline futures slid about 6% with analysts worried high pump prices will reduce demand.
Automobile group AAA said the price of diesel at the pump hit a record high $5.798 per gallon on Friday, while the price of gasoline hit its record of $5.016 earlier in the week.
Global central bankers who quickly loosened monetary policy during the pandemic to avoid a depression, are now trying to fight inflation.
"The influence of the macro environment has started to take over from oil-specific fundamentals in recent days," said Investec's head of commodities Callum Macpherson.
The Federal Reserve this week hiked rates by the most in more than a quarter of a century and signaled it will stay focused on fighting inflation.
With the Fed expected to keep raising interest rates, open interest in WTI futures on the New York Mercantile Exchange fell on Thursday to its lowest since May 2016 as investors cut back on risky assets.
The global oil market continues to show signs of "turbulence", Russian Deputy Prime Minister Alexander Novak said, blaming uncertainties over oil production recovery in Libya, Iran and and Venezuela and a lack of energy infrastructure.
The market's turbulence has increased since Russia invaded Ukraine on Feb. 24.
Russian gas flows to Europe fell short of demand on Friday as an early heatwave in the south boosted demand for air-conditioning.
The European Union's executive recommended that Ukraine and Moldova become candidates for membership in the world's largest trading bloc.
SOURCE: REUTERS
World Drug Day being observed today
This year's theme was to curb the spread of misinformation on the topic and to encourage the exchange of facts related to drugs.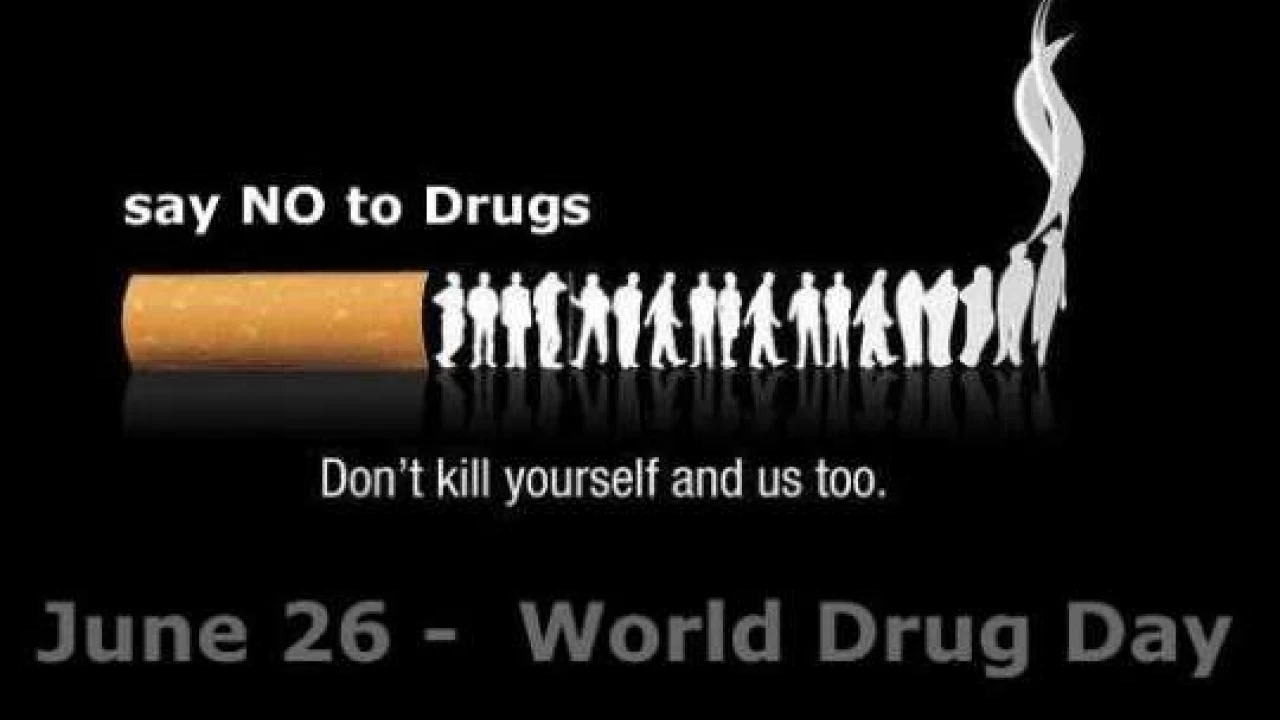 Islamabad: The International Day Against Drug Abuse and Illicit Trafficking or World Drug Day was marked on June 26 every year around the globe with an aim to strengthen action and cooperation in achieving the goal of a world free of drug abuse.
As in other parts of the globe like every year, World Drug Day would also be marked in Pakistan on Sunday to raise awareness of the major problem that illicit drugs represent to society.
This day was supported by individuals, communities and various organizations all over the world. The aim of celebrating World Drug Day was to highlight the harmful effects of drugs.
The focus this year was to curb the spread of misinformation on the topic and to encourage the exchange of facts related to drugs.
Drug trafficking was a growing crime in Pakistan and police and the Ministry of Narcotics and anti-narcotics forces were cracking down on it on a daily basis.
Various events like motor car and bike rallies, drug awareness stage dramas and drug awareness walks, banners, steamers, panaflexes at Airports, Railway Stations, Bus Addas, Roads, Chowks, Traffic Signals and other important public places were being held all over the country, to mark the day.
He said in addition to these awareness activities, ANF also arranged display of banners, steamers, panaflexes at Airports, Railway Stations, Bus Addas, Roads, Chowks, Traffic Signals and other important public places.
Further, Awareness Video messages have also been played on LEDs installed at Airports, Railway Stations, important chowks, Bus Addas, Shopping Malls and other prominent places throughout the country.
Similarly, the Ministry of Narcotics Control and United Nations Office on Drugs and Crime (UNODC) Pakistan has also organized walk and cycling rally to commemorate the World Drug Day on Sunday here at Gulshan e Fatima Park, Margalla Road.
The event would be attended by Dr Jeremy Milsom Country Representative UNODC and DG Anti Narcotics Force (ANF).
The event would be attended by counterparts, senior government officials, the international community, students from schools, colleges, civil society and the general public.
PM resolves to equip youth with latest education, skills
Pakistan would host 10th Commonwealth Youth Ministers Meeting in Islamabad in January next year.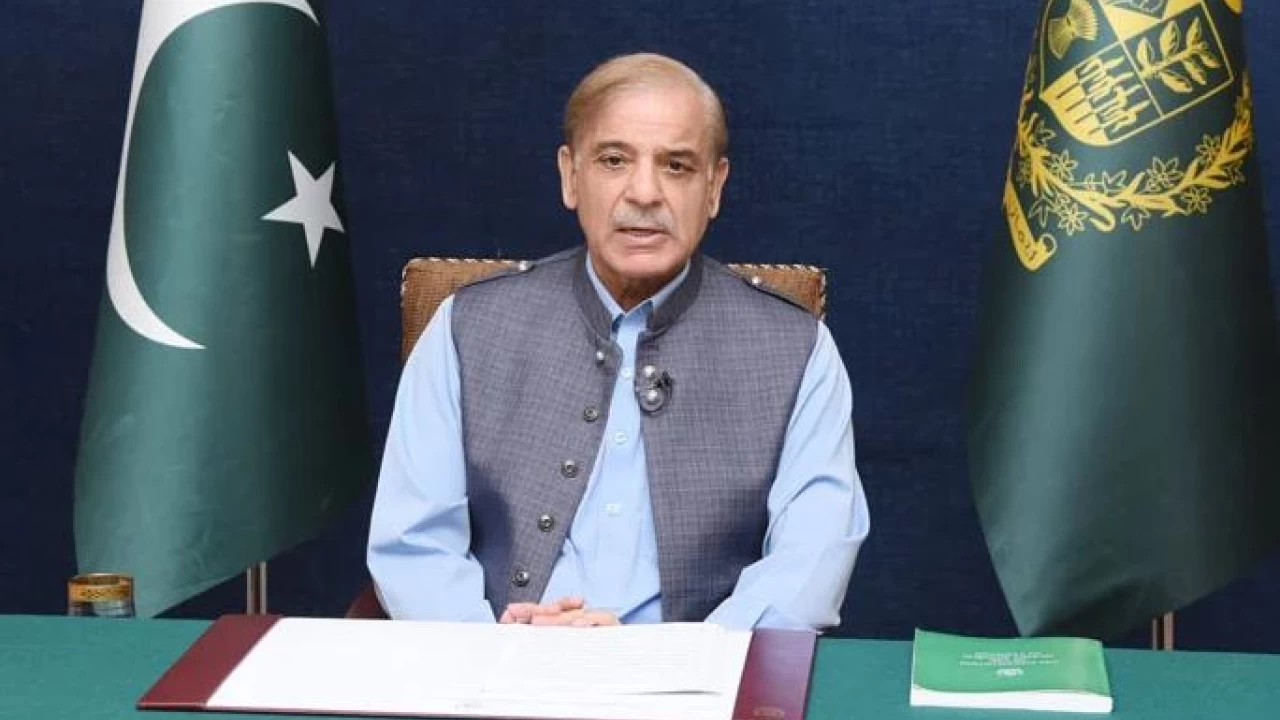 Islamabad: Prime Minister Muhammad Shehbaz Sharif Saturday expressed the resolve to take all such measures that could help in increasing the digital transformation and promote literacy and skills of the Pakistani youth in all forms of education and learning.
In a virtual address at the Commonwealth Heads of Government Meeting (CHOGM) being held in Kigali, Rwanda, the prime minister said that about more than sixty percent of the total population of the Commonwealth countries comprised of the youth who held the future of their countries in their hands.
"Further with increased role of technology and use of digital medium, we have come to realize that digital transformation is a key to achieve innovative, inclusive and sustainable growth," he added.
About the CHOGM, the prime minister said that it gave him immense pleasure that they had gathered to think about their nations.
He appreciated the impacts of such a multilateral forum which could create on their shared goals, values, and principles as per Commonwealth charter.
He also reiterated that Pakistan was ready to contribute to the collective endeavours for the development of Commonwealth youth.
The prime minister also announced that Pakistan would host 10th Commonwealth Youth Ministers Meeting in Islamabad in January next year and invited the Commonwealth youth ministers to visit Pakistan and explore the beauty and diversity of the beautiful country.
Int'l Day in support of Victims of Torture being observed today
The day serves as a reminder to people that torture is a crime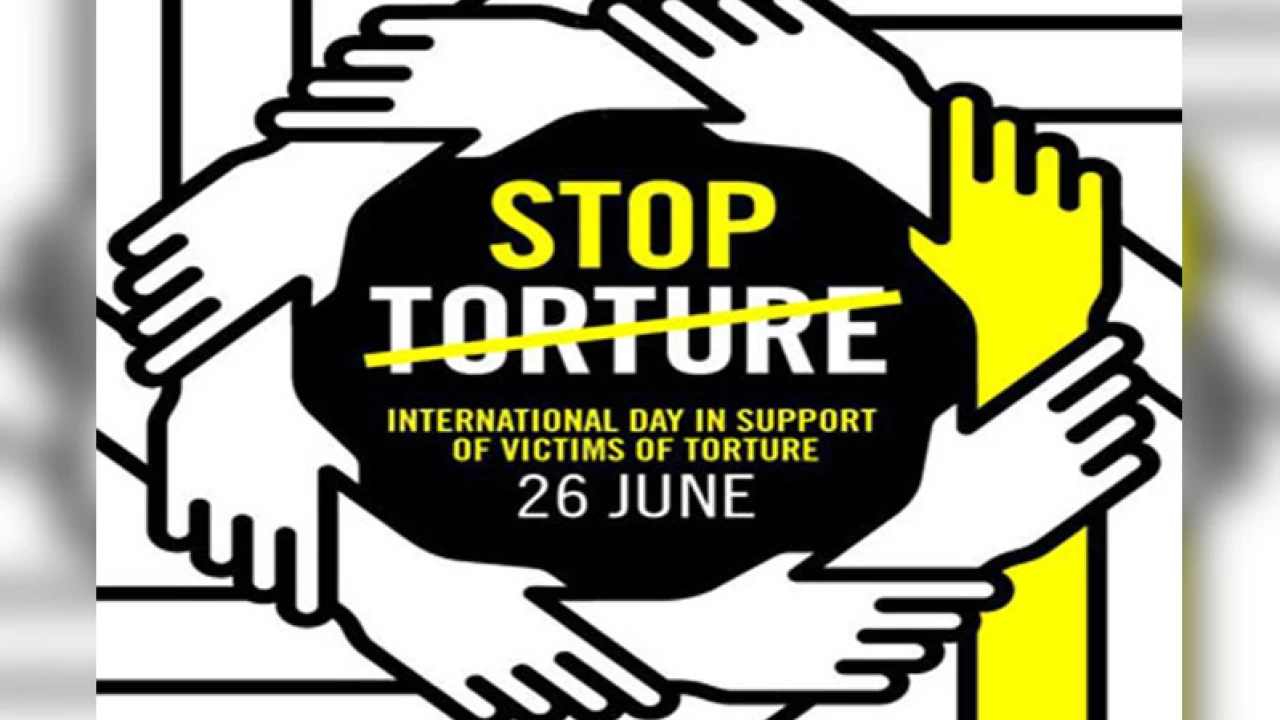 Islamabad: Intentional Day in support of Victims of Torture is being observed today across the globe including Pakistan to remind people that human torture is not only unacceptable but it is also a crime.
International Day in Support of Victims of Torture is an international observance held annually on 26 June to speak out against the crime of torture and to honour and support the hundreds of thousands victims and survivors across the world.
On June 26, 1987, the convention against torture came into force. It was an important step in the process of globalizing human rights and acknowledging that torture and inhuman or degrading treatment or punishment should be universally illegal. In 1997 the United Nations General Assembly decided to mark this historic date and designated June 26 each year as the international day in support of victims of torture.
The first International Day in Support of Victims of Torture was held on June 26, 1998. It was a day when the United Nations appealed to all governments and members of civil society to take action to defeat torture and torturers everywhere.