Monkeypox outbreak can be stopped: WHO
The rapidly spreading Monkeypox outbreak can be stopped 'with the right strategies in the right groups.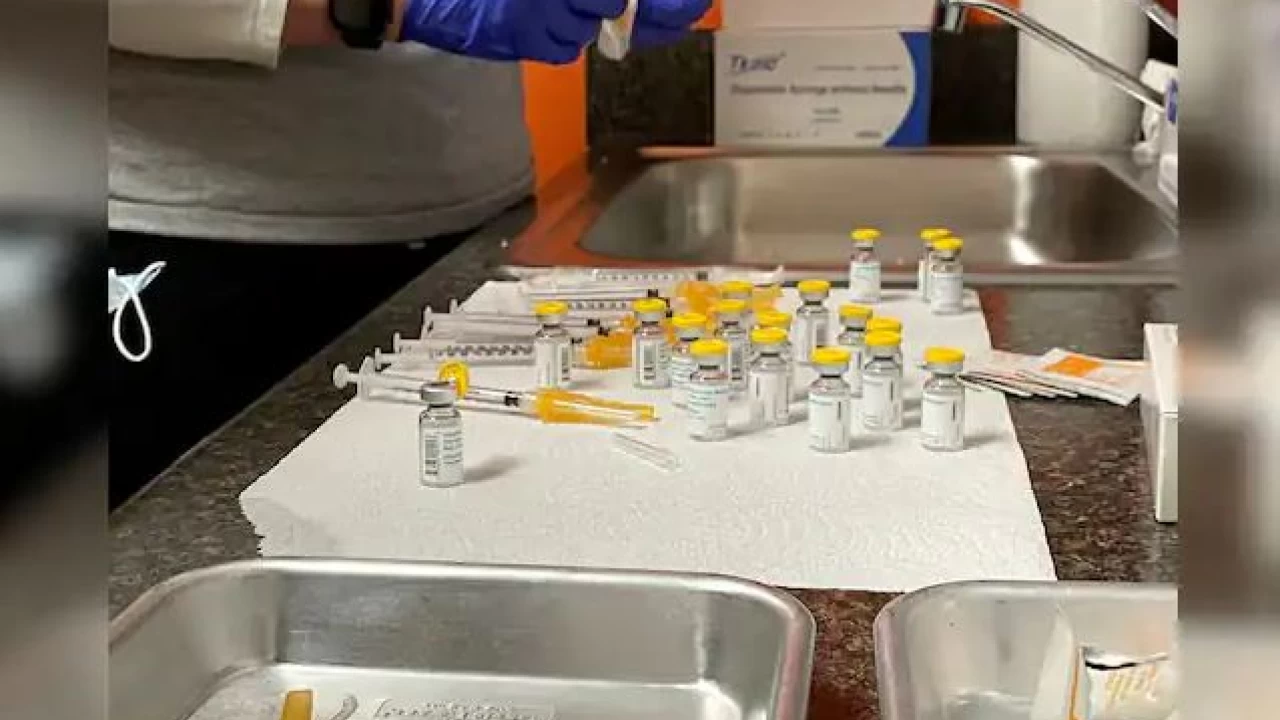 The rapidly spreading Monkeypox outbreak can be stopped 'with the right strategies in the right groups', said the World Health Organization (WHO).
But "time is going by and we all need to pull together to make that happen", warned Dr Rosamund Lewis, WHO Technical Lead on Monkeypox, who was speaking at the regular press briefing in Geneva.
On Saturday, WHO Director-General Tedros Adhanom Ghebreyesus declared the spread of the virus to be a public health emergency of international concern (PHEIC), the organization's highest level of alert. "Through this, we hope to enhance coordination, cooperation of countries and all stakeholders, as well as global solidarity," Dr Lewis said.
With "other regions not at the moment as severely affected", declaring a PHEIC was necessary "to ensure the outbreak was stopped as soon as possible".
This year, there have been more than 16,000 confirmed cases of monkeypox in more than 75 countries. Dr Lewis said the real number was probably higher.
She pointed out that in the Democratic Republic of the Congo, several thousand cases were suspected, but testing facilities were limited. "The global dashboard did not include suspected cases," she said.
Some 81 children under the age of 17 were reported as having been infected globally, she added, with the majority of cases being among young men, with the median age being 37.
First identified in monkeys, the virus is transmitted chiefly through close contact with an infected person.
Until this year, the virus which causes Monkeypox had rarely spread outside Africa where it was endemic. But reports of a handful of cases in Britain in early May signalled that the outbreak had moved into Europe.
Dr. Lewis pointed out that stigma and discrimination must be avoided, as that would harm the response to the disease.
Monkeypox could cause a range of signs and symptoms, including painful sores. Some people developed serious symptoms that need care in a health facility. Those at higher risk for severe disease or complications include pregnant women, children, and immunocompromised persons.
Dr Lewis said WHO was working with member states and the European Union on releasing vaccines, and with partners to determine a global coordination mechanism. She emphasized that mass vaccination was not required, but WHO had recommended post-exposure vaccination.
Vaccine sharing should be done according to public health needs, country by country and location by location. Not all regions had the same epidemiology, she explained.
Dr. Lewis stressed that countries with manufacturing capacity for smallpox and Monkeypox diagnostics, vaccines or therapeutics should increase production.
Countries and manufacturers should work with WHO to ensure they are made available based on public health needs, solidarity and at a reasonable cost to countries where they were most needed.
Dr. Lewis explained that some 16.4 million vaccines were currently available in bulk but needed to be finished. The countries currently producing vaccines are Denmark, Japan, and the United States.
She reminded that the current recommendation for persons with Monkeypox was to isolate and not travel until they recovered; contact cases should be checking their temperature and monitoring possible other symptoms for the period of 9 to 21 days.
"When someone is vaccinated it takes several weeks for the immune response to be generated by the body", she said.
According to Dr. Lewis, the name "Monkeypox" is already present in the International Classification of Diseases, and a process had to be followed in order to potentially change its name.
Pak-Saudi Arabia agree to improve coordination to deal with common challenges
Matters of mutual interests including Pak-Saudi bilateral relations were discussed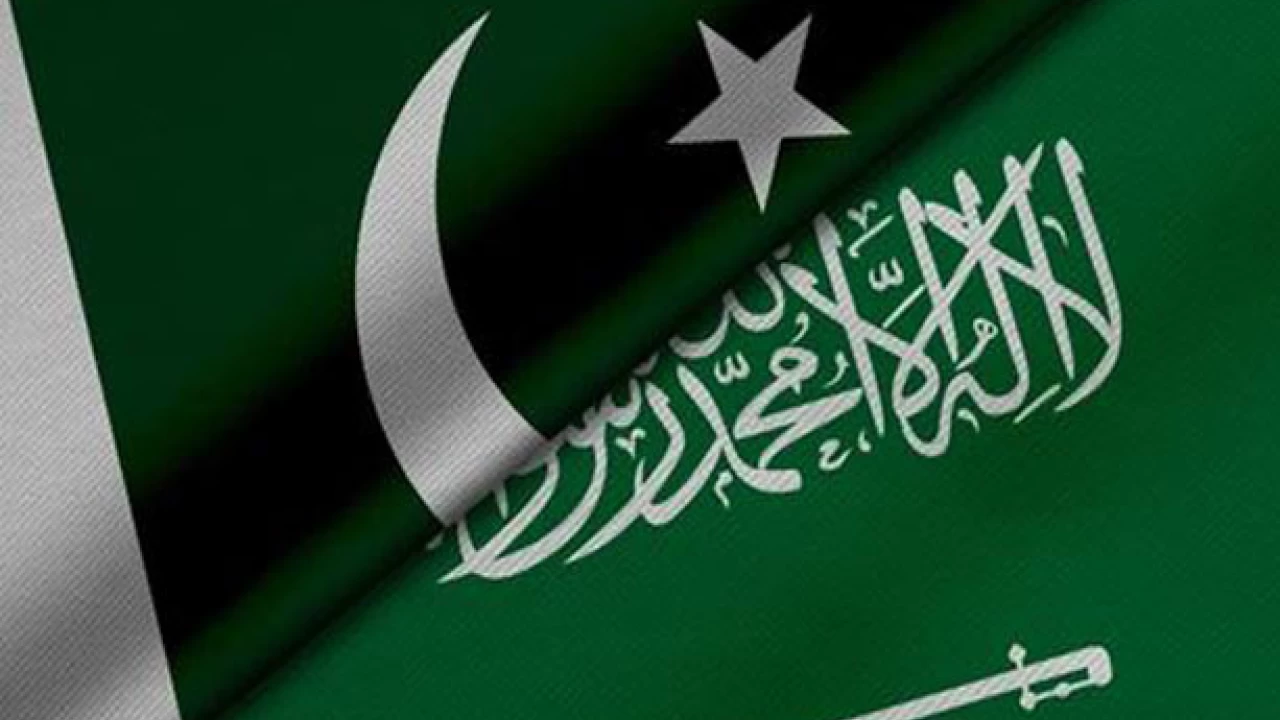 Islamabad: Pakistan and Saudi Arabia on Thursday agreed to further improve the coordination between the interior ministries of both the countries to deal with common challenges.
The agreement was reached at the meeting held at Jeddah between Interior Minister Rana Sanaullah and his Saudi counterpart party, said a statement issued here. Earlier, Saudi Deputy Interior Minister Dr. Nasir bin Abdul Aziz Dawood received Rana Sanaullah upon his arrival at the Ministry, it further said. Pakistani Ambassador to Saudi Arabia Aamir Khurram Rathore and Consul General Khalid Majeed were also present in the meeting.
Matters of mutual interests including Pak-Saudi bilateral relations came under discussion during the meeting. Interior minister congratulated his counterpart for making the best arrangements for Hajj 2022. The minister congratulated and thanked the Saudi government for the successful implementation of the Road to Makkah project for Pakistani pilgrims.
He stressed the need to improve the communication between the Interior Ministries of both the countries. Security cooperation between Pakistan and Saudi Arabia would further be enhanced, he added. He said Pakistan and Saudi Arabia would jointly face all internal and regional security challenges. Pak-Saudi relations were historical, long-standing and and fraternal, he added.
Sanaullah said the Pakistani people have special devotion and love for the custodian of two holy mosques. Saudi Arabia has always provided generous help and assistance to Pakistan in the most difficult situations, he added. He congratulated the Saudi government and the custodian of the mosques for making the best arrangements for the Hajj. He said over 80,000 Pakistani Hujjaj performed hajj this year and availed the Road to Makkah facility.
Flooding caused by heavy rain kills 16 in western China
Rivers changed courses and flooded villages and towns. More than 6,200 people were affected by the flood.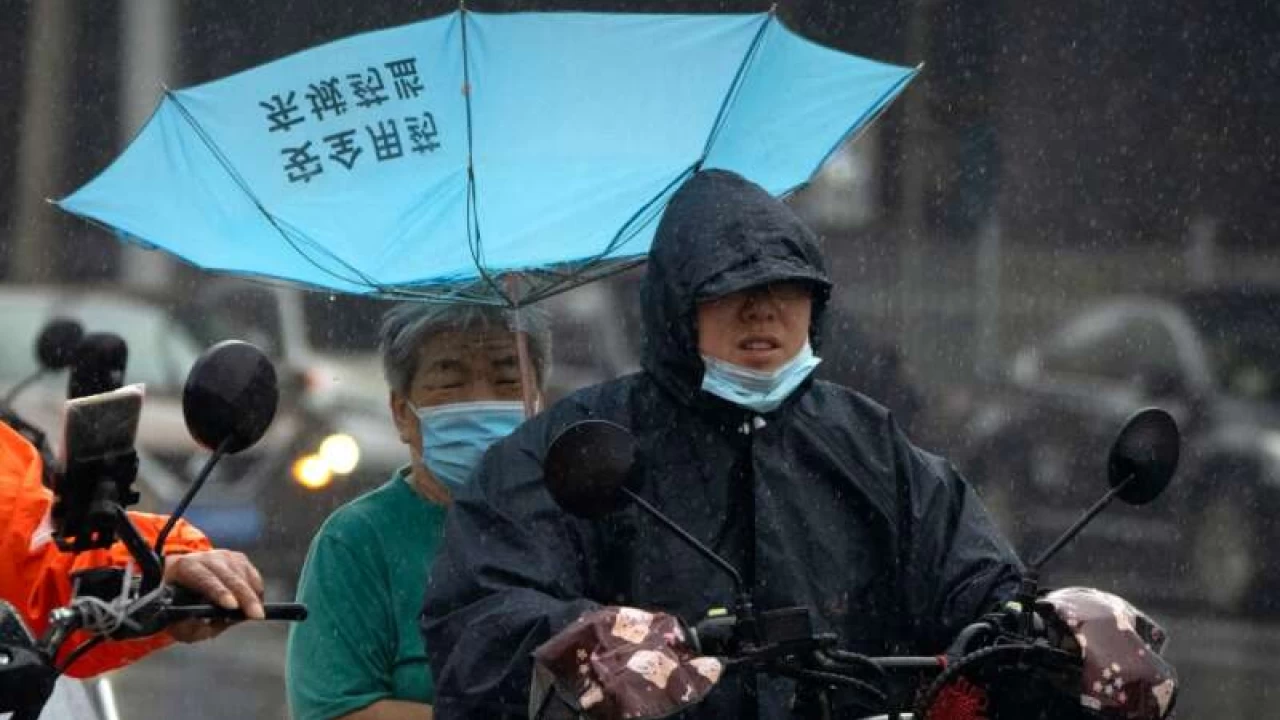 Beijing: Flooding caused by heavy rainfall in the western Chinese province of Qinghai has killed 16 people, state media reported on Thursday, with an additional 36 missing.
Heavy and sudden downpours in Datong Hui and Tu Autonomous County, population 403,368, of Qinghai province started late Wednesday, causing flooding on the mountains and triggered landslides, according to China's state broadcaster CCTV.
Rivers changed courses and flooded villages and towns. More than 6,200 people were affected by the flood.
Local government has sent a rescue team of 2,000 people and more than 160 vehicles for disaster relief.
Since June, China has been grappling with extreme weather from heatwaves to historic floods. The government has blamed climate change, which it says will increasingly affect the economy and society.
SOURCE: Reuters
At least 26 killed, dozens injured in northern Algeria forest fires 
Deaths include 24 people in El Tarf and two in Setif, with hundreds forced to leave their homes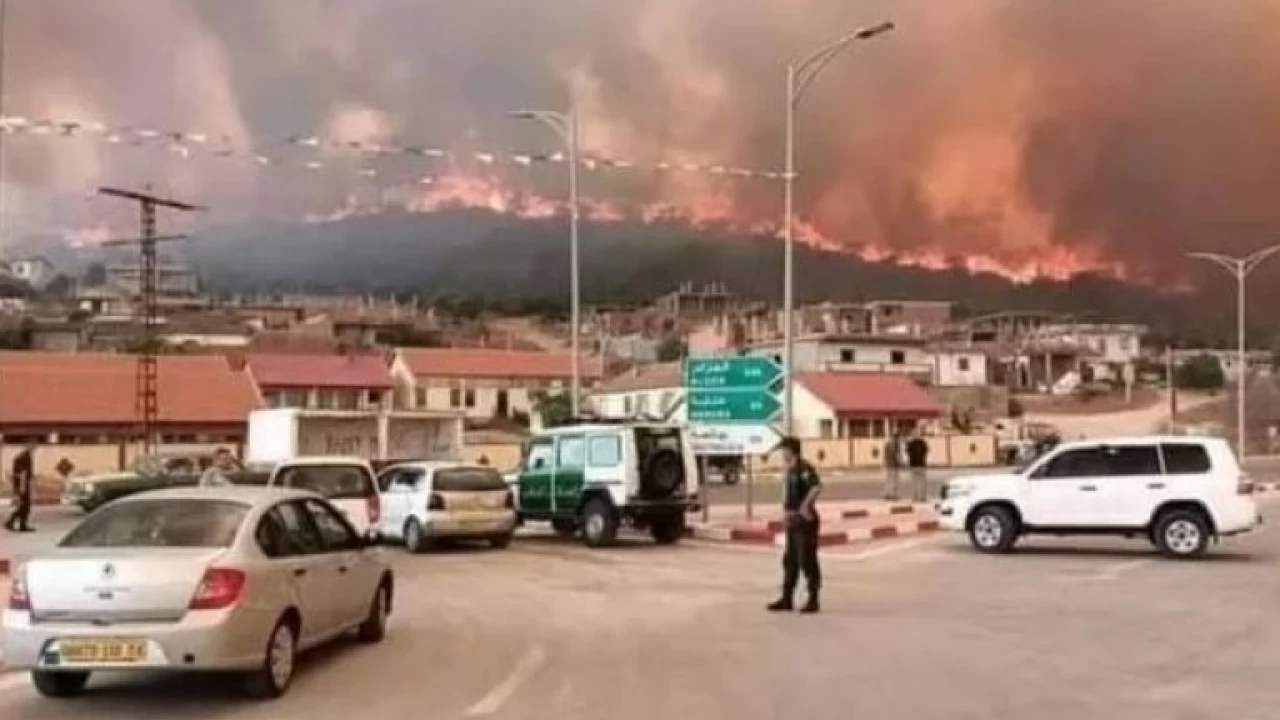 El Tarf: At least 26 people died and dozens of others were injured in forest fires that ravaged 14 districts of northern Algeria on Wednesday, the interior minister said.
Kamel Beldjoud told state television that 24 people lost their lives in fires in El Tarf, near the border with Tunisia, in addition to two others who died earlier in Setif.
The civil protection agency in Setif had said that two women, "a 58-year-old mother and her 31-year-old daughter", were killed in the town.
In Souk Ahras, farther to the east near Algeria's border with Tunisia, people were seen fleeing their homes as fires spread before firefighting helicopters were deployed.
An earlier toll said four people in Souk Ahras suffered burns and 41 others had breathing difficulties, the authorities said. Media reports said 350 residents had been evacuated.
No updated toll was given on the number of people injured in the fires in other areas.
The gendarmerie has closed several roads as a result of the fires.
"Thirty-nine fires are underway in 14 wilayas (administrative councils)," the civil protection agency said, noting that El Tarf was the worst hit, with 16 fires in progress.
Helicopters used bambi buckets to drop water on fires in three wilayas, including Souk Ahras.
Since the start of August, 106 fires have broken out in Algeria, destroying more than 2,500 hectares of woodland.
Beldjoud said some of the fires were started by people.
Wednesday's toll brings the total number of people killed in wildfires this summer up to 30.
Algeria is Africa's largest country but it only has 4.1 million hectares (10.1 million acres) of the forest.
Each year the north of the country is affected by forest fires, a problem that has worsened due to climate change.
Last year, at least 90 people died in forest fires that ravaged northern Algeria, destroying more than 100,000 hectares of woodland.