Ex-deputy commissioner's son guns down policeman after 'argument' 
An investigation had commenced into the matter.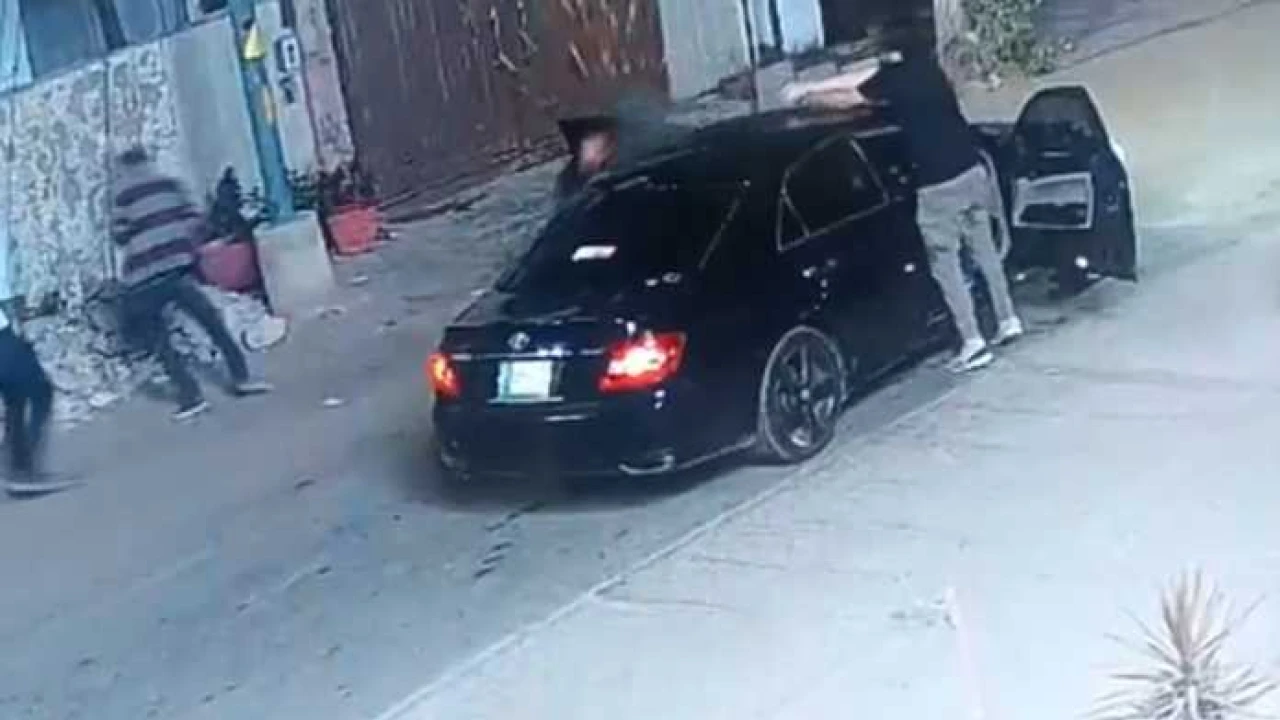 Karachi: A man, reportedly the son of a former deputy commissioner, gunned down a policeman following an argument in Karachi's Defence Housing Authority (DHA) Phase V.
According to details, the deceased, identified as Abdul Rehman, a police inspector, shot dead following an altercation, was a Shaheen Force personnel in DHA Karachi.
The police spokesman said the incident occurred late on Monday, adding that an investigation had commenced into the matter.
The footage, recorded via CCTV camera, went viral on social media in which the duo can be seen stepping out from the vehicle with tinted windows. Both Khurram and Rehman could be seen waving pistols at each other with the victim asking him to sit in the car and drive to police station.
کراچی ڈیفنس میں نوجوان کی فائرنگ سے پولیس اہلکار کی شہادت کا مقدمہ درج#GNN #BREAKING_NEWS #NewsUpdates pic.twitter.com/6hMNP05w4j

— GNN (@gnnhdofficial) November 22, 2022
Reportedly, the martyred cop and his colleague chased the suspected shooter, who's identity is now revealed as Khurram Nisar—son of a former deputy commissioner— and spoke to him after they allegedly noticed some suspicious activity.
The police were quoted saying that the officers saw Nisar forced a woman to sit in the car near Boat Basin and when they approached them, the woman fled.
According to SSP South Asad Raza, the suspect fired two to three gunshots and drove away.
Officials stated that Khurram left the car he used in the crime scene and fled in another car near his residence. The police, however, conducted raid at his home and seized weapons, documents and the vehicle that was used during the shooting.
They also detained a servant— watchman.
Police stated that a copy of the suspect's passport has also been recovered and a search is underway to find the vehicle he escaped in.
According to preliminary investigation, the suspect, now at large, lived in Sweden and had come to Karachi on November 5. He lives there with his wife and two children.
In the meantime, the police said that the parents of Nisar disowned him, saying that they had no idea about his whereabouts. They also refused to take responsibility of his actions.
They added that Nisar visits Pakistan every year.
کراچی ڈیفنس میں نوجوان کی فائرنگ سے پولیس اہلکار کی شہادت کا مقدمہ درج#GNN #BREAKING_NEWS #NewsUpdates pic.twitter.com/6hMNP05w4j

— GNN (@gnnhdofficial) November 22, 2022