TikToker Jannat Mirza part ways with Umer Butt
They announced the news turning to the Instagram story.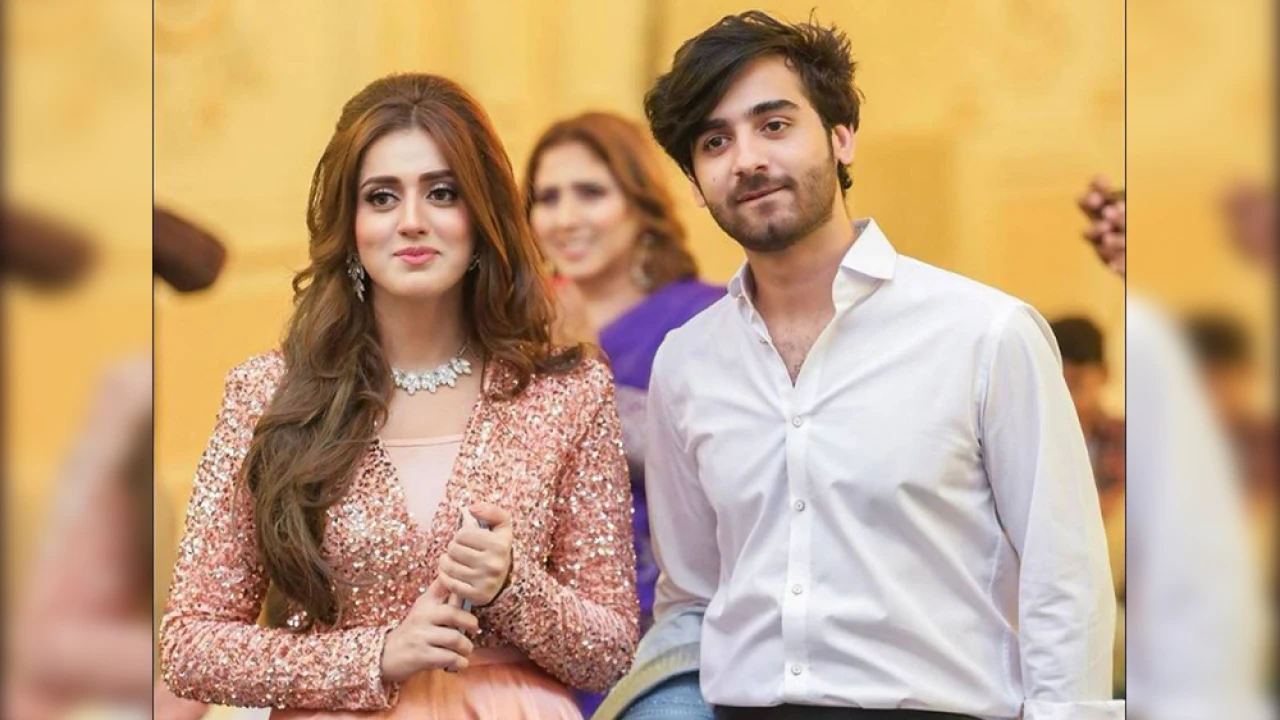 Lahore: Pakistan's one of the most followed TikTok star Jannat Mirza had parted the ways with Umer Butt.
The announcement was made by the couple on social media platforms on Wednesday.
Umer Butt turned to Instagram and wrote, "I think you all should know now that Jannat and I are no longer together anymore," adding that it was a mutual decision.
He stated that he would like people to respect their privacy an dgive them some private space.
Butt added, "May Allah do what is in the favor of both".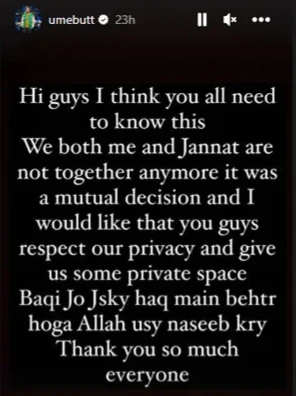 On the other hand, Jannat without mentioning the name of Umer stated that he threw it all away, adding "Everything I thought he was, Everything I thought we were building, everything we promised one another, down the drain over things that could have been avoided".
All because he became infatuated with the attention he was getting from other women instead of taking care of what he had at home, she added.
Mirza further added: "I saw the changes in his behavior, but I chose to ignore them because I refused to believe he would ever lie or betray me," adding that she regret for not listening to her gut.
"Never again I will allow my emotions to overpower that nagging feeling when something doesn't feel right," Jannat also added that pay attention to the red flags especially when they hurt.
For a long time, Jannat Mirza and Umer Butt were seen in different videos of each other and several news regarding their marriage had become an adornment of social media.
Jannat had once told in an interview: "The proposal with Umer Butt had been finalized but not formally engaged".
It is pertinent to note that both of them had removed each other's pictures from their accounts.