A short movie made by Pakistani students on a very low budget 'Darya Kay Iss Paar' won three major awards at New York City International Film Festival.
Proud moment for Pakistan. 30 min Short Film Darya Kay Iss Paar (This Bank of The River) won three major awards in world prestigious New York City International Film Festival 2021.
Best Film, Best Director, Best Actress. Produced by Nighat and directed by debutant Shoaib Sultan. pic.twitter.com/yFVAZQYCry

— SHOAIB SULTAN (@sultan_shoaib) May 7, 2021
The trailer of the short film made by alumni of Lahore Engineering University received six nominations at the annual World Festival in New York City, USA, and won in three categories – Best Director, Best Actress, and Best Idea awards.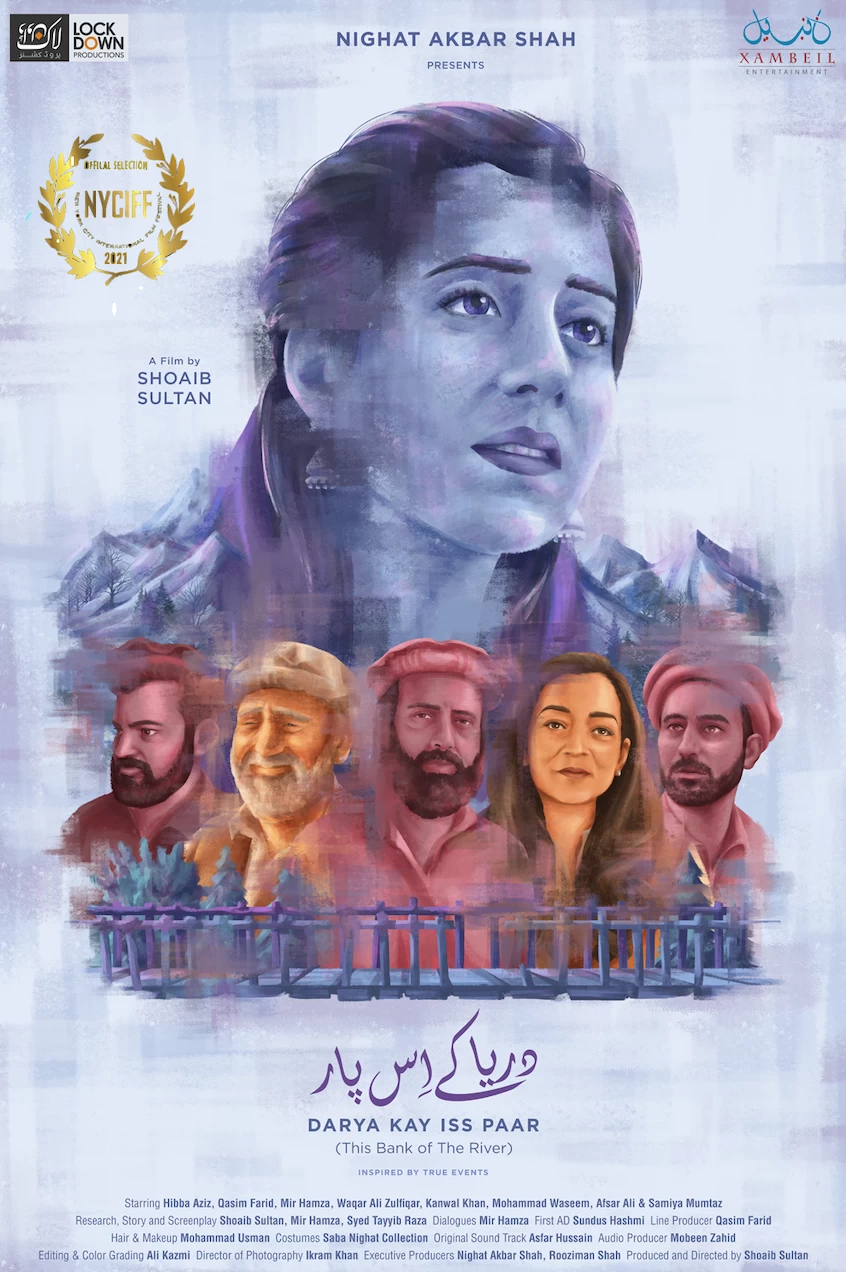 In a post on social media, musician and audio engineer Mubeen Zahid wrote, "former student producer Shoaib Sultan showed up in the summer of 2019 with an idea, and a producer wanting to highlight critical, painful issues affecting the lives of young people in the beautiful, mountainous region of Chitral."
He termed the winning of three international awards for a short film as a success not only for the country and the nation but also for the film team.
"Some of the old group joined in and with a magnificent, fresh young team of film-makers, the short film 'Darya Ke Iss Paar' was born," he added.
According to the description available on YouTube, Darya Kay Iss Paar (On this side of the river) is the story of a young girl named Gull Zareen, who lives in the Northern areas of Pakistan. The plot of the film revolves around the life of Zareen who has "nothing but alienation in her life."
"The aloofness in the air of the mountainous area is adding more depression in her life. There is a gradual increase in her mental stress starting from school life to the married life. No one is ready to bother about her feelings and thoughts," reads the official description.
"Rigid social values and norms further add fuel to the fire. Resultantly, the increasing mental stress compels her to commit suicide. The story depicts the stereotypical behaviour of society towards mental illness. Certainly, it is a roller-coaster ride of strong emotions inspired from real events where the story can force a viewer to, at least, think about the issue," it adds.
The film has been produced by Nighat Akbar Shah and directed by Shoaib Sultan.
The NYCIFF is one of the world's esteemed film festivals. In the final round, Darya Kay Iss Paar got selected in four categories along with four other movies from the USA, Mexico, and India. Along with the Best Narrative Short film award, the film won the best director and best lead actress awards.